Who is Vin Diesel Girlfriend in 2023? Is He Married?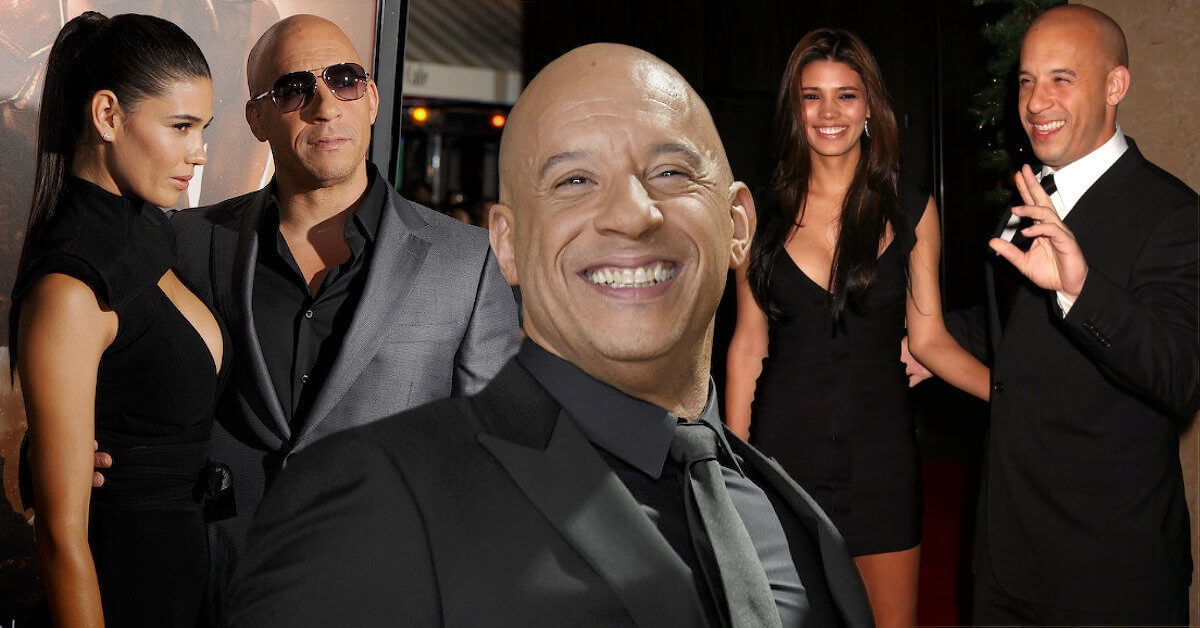 Who doesn't know Vin Diesel? From The Fast and Furious to XXX series, he has managed to steal the audience's attention.
Even if you're not an avid film geek, you must have known him from the "We're family" memes that have been circulating in social media as of late.
His breakthrough film was The Fast and the Furious in 2001, the first installment of the Fast & Furious series. He also gained more popularity through his role as Xander Cage in XXX in 2002, which further established his position in the action hero stardom.
Vin Diesel's Girlfriend
While some fans might adore the chemistry Vin shared with his on-screen wife Michelle Rodriguez and low-key wish for them to end up together, Vin has been in a longtime relationship with girlfriend Paloma Jimenez since 2007.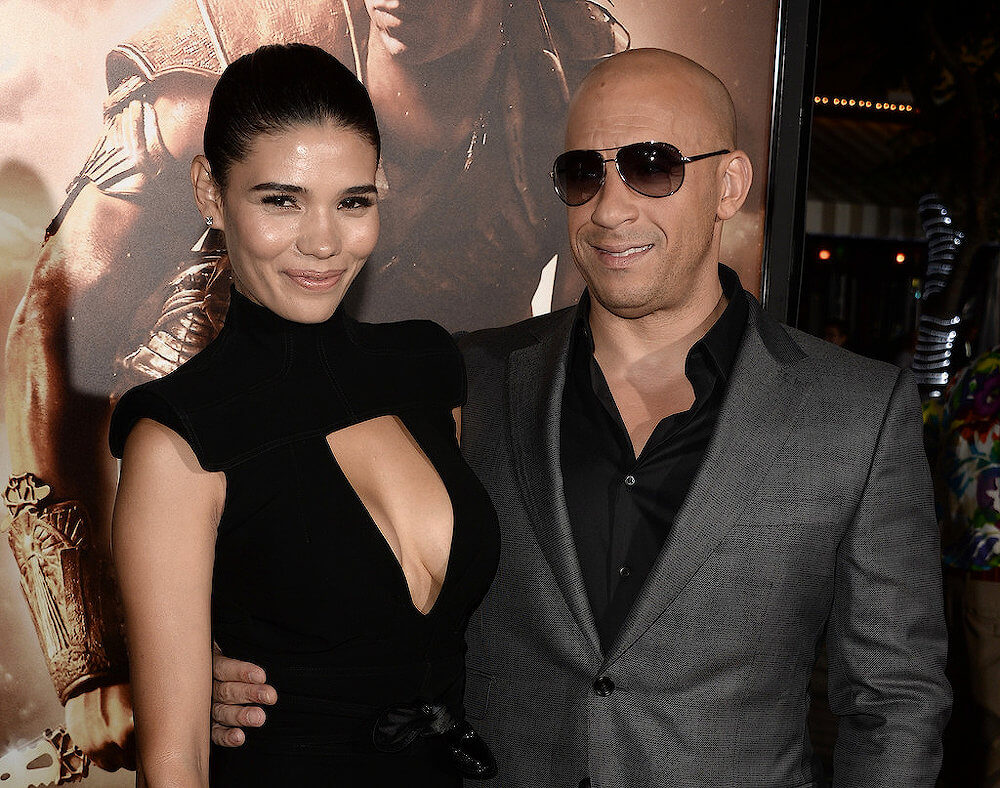 Being an A-list actor, it's understandable if Vin Diesel prefers to keep his personal life and romantic relationship to himself. Unfortunately, his decision made him the target of relentless gay rumors back in 2006.
"I'm not gonna put it out there on a magazine cover like some other actors. In an interview, I come from the Harrison Ford, Marlon Brando, Robert De Niro, Al Pacino code of silence," explained the Saving Private Ryan star.
Vin Diesel also shared some tips on how he keeps his relationship hidden from the paparazzi's relentless chase. He admitted that he mainly dates in Europe, where Vin thinks he's not as easily recognized as in the States. A bit of a gamble, still, considering how big his name is.
He fiercely guarded his romantic relationships that the public only knew that he was dating his girlfriend when they had already become parents in 2008! Which was a year after Vin and Paloma started dating.
Now, people start to dig everything about you comes with dating one of the biggest action heroes in Hollywood.
Who Is Paloma Jimenez?
Paloma Jimenez is a Mexican-American model. While most people thought she gained her fame after dating Vin Diesel, not many know that she has established her own name prior to dating Vin by appearing in various advertisements for a bunch of big brands, such as Coca-Cola and Pantene.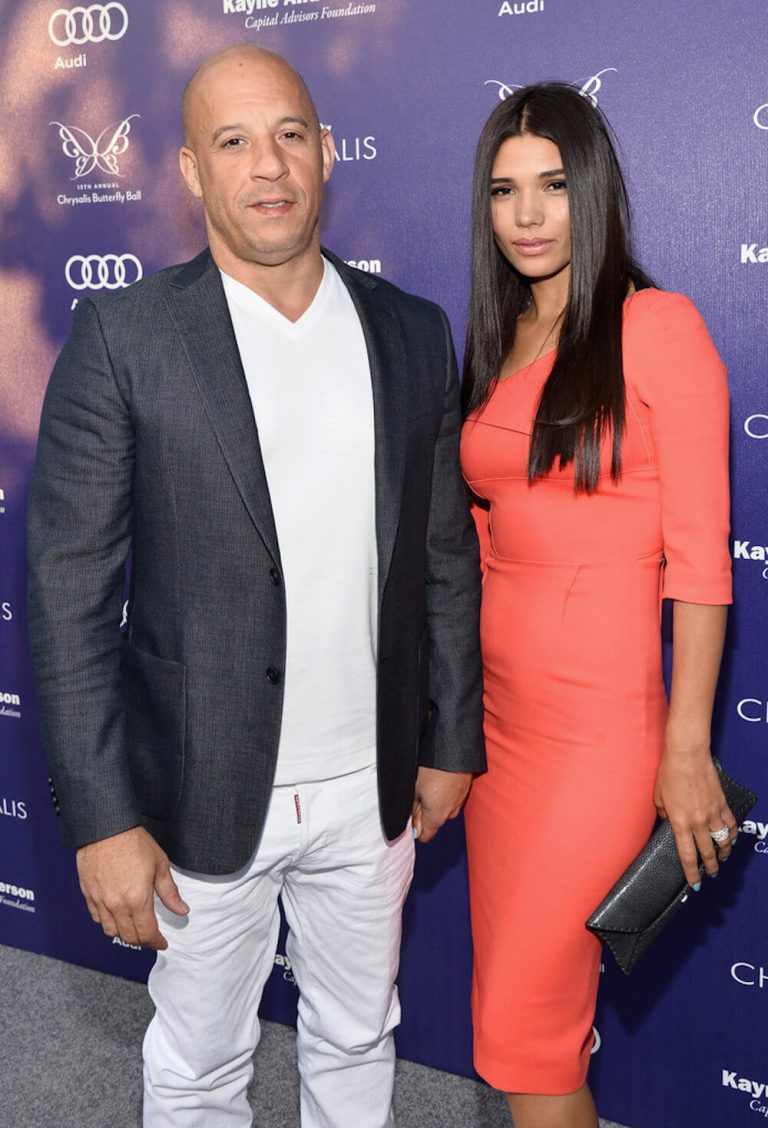 The couple is one of those couples with a huge age gap; 16 years!
But, no worries! They met and started dating when Paloma reached her legal age. Vin was 34 years old, and Paloma was 24 years old.
Glad to know there's nothing eerie from this long-lasting relationship!
Vin Diesel on His Three Children
While as of 2022, Vin Diesel is a father of three children whom he shares with longtime girlfriend Paloma Jimenez, Vin admitted that the urge to have a child had been there since 2005.
"While I was doing Pacifier, it really started to bring out this desire to have a child. It took a couple of years after that to find the right person and to hopefully be mature enough to be a great father who is really all you want to do," The Babylon A.D. actor revealed in an interview with Parade.
His first child, daughter Hania Riley Sinclair, was born in 2008, more or less a year after Vin and Paloma had started dating. They welcomed baby Hania on April 2nd, while Vin was in the middle of filming the fourth installment of The Fast & Furious series, The Fast & Furious.
"They have quietly become parents of a baby girl," a representative of Vin Diesel told People.
Hania also followed her father's footsteps in acting by lending her voice to a Fast and Furious animated spinoff, Fast and Furious: Spy Racers, which was produced by Netflix.
His second child, son Vincent Sinclair, was born two years later, in 2010. Eleven years later, in 2021, Vincent seems to embody Vin Diesel's younger years, not only in real life but also on-screen! Yes, just like her elder sister, Vincent Sinclair officially made his acting debut by portraying the younger version of Vin Diesel's Dominic Toretto on the ninth and latest installment of the Fast & Furious series F9.
TMZ reported that the scenes were filmed back in 2019 and that Vincent received USD 1,005 as his daily rate. A big deal for a nine-year-old, eh?
Five years later, Vin Diesel and Paloma Jimenez welcomed their third child, daughter Pauline Sinclair, in 2015. He announced the birth through his official Facebook account, with a picture of him and baby Pauline. He captioned the photo with the lyrics of Louis Armstrong and Kenny G's What A Wonderful World.
The name Pauline was chosen as a tribute to his late pal and castmate, Paul Walker, who passed away due to a single-vehicle accident back in 2013.
Following the birth of his third child, Vin was reported to miss out on several promotional stops for the seventh installment of the Fast & Furious series, Furious 7.
A source also told that the premiere for the movie had been moved to Los Angeles from Abu Dhabi because Vin "wants to be with his family at the birth."
Vin Diesel Maintains A Tight-Knit Bond with Goddaughter Meadow Walker
While the news of Paul Walker's passing might have shocked and saddened his fans and colleagues, no one is possibly in more agony other than Vin Diesel and Paul's daughter, Meadow. Vin admitted how he relied on Meadow and vice versa after the death of Paul Walker.
"But the irony is the whole cast reached out, and his daughter, Meadow, reached out, and all that stuff helps you get through it," Vin Diesel revealed during his appearance at Brazil Comic-Con panel back in 2016.
Vin Diesel also gushed over his goddaughter on the premiere of F9. He told Extra that "she takes good care of me… She's the first person on Father's Day to wish me Happy Father's Day."
Furthermore, Vin Diesel also admitted that he feels emotional whenever he sees Meadow Walker playing with his daughter Pauline, as he said that he "can only imagine what my brother sees when he sees that…."
Meadow Walker is the only child of the late Paul Walker and his non-celeb ex-girlfriend, Rebecca Soteros. She was born in 1998, several years before Paul shot to stardom with his role as Brian O'Conner in the Fast & Furious series.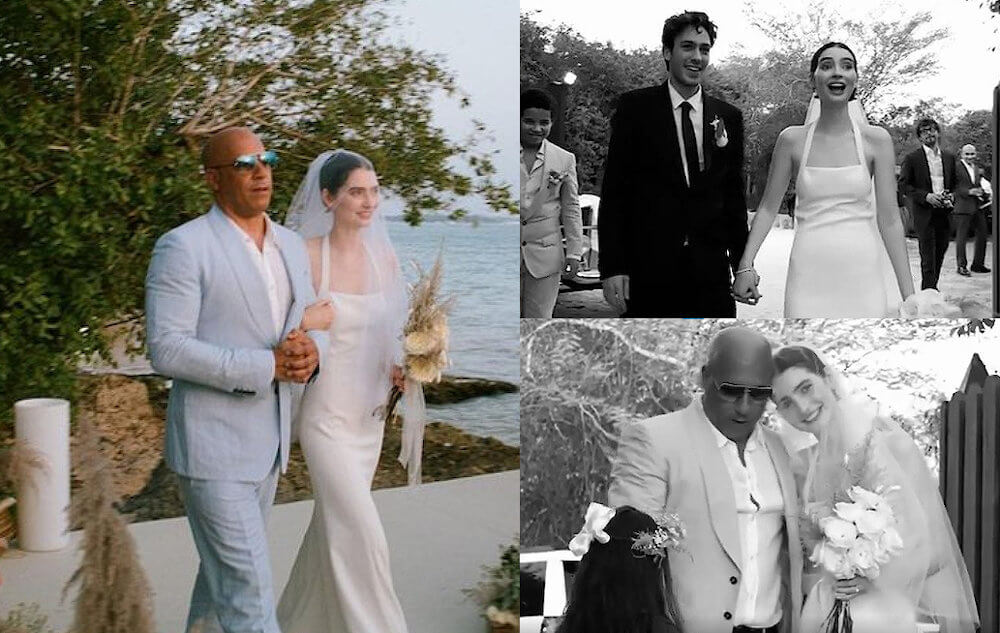 Vin Diesel's bond with his goddaughter still remains strong, as Meadow asked Vin to walk her down the aisle on her wedding to actor Louis Thornton-Allan last October. Meadow also asked Vin's first child, Hania, to be her Maid of Honor.
Meadow's love for Vin and his family is just as big as Vin's to her. She has referred to Vin Diesel as her "family" and that Vin's daughter Hania is her "angel."
Now, how could people not cry and coo over their adorable bond?!
Vin Diesel's Brief Dating History with Michelle Rodriguez
First met while filming The Fast and The Furious together in 2001, where his character and hers are on-screen lovers, Vin Diesel and Michelle Rodriguez went real for a brief period of time.
While Vin's Dominic Toretto and Michelle's Letty Ortiz are involved in a fierce and loving relationship, it can be hard to differ your affection while the camera is rolling or not. The pair admitted years after they separated that they had dated briefly in 2001.
There's not much information about the couple, as they both only referred to each other and reminisced about their romantic relationship years after they split.
However, his experience in dating Michelle Rodriguez solidified his decision to keep his relationship private and to keep away from dating fellow celebrities. He once said that fellow dating celebrities are "just asking for trouble" and that making couple names into "Bennifer-style" is "a sucker bet."
Despite their failed romantic relationship off-screen, Vin and Michelle are still very much close friends, and their on-screen love story remains strong after all these years.
The Guardians of the Galaxy actor even said that his relationship with Michelle is "the biggest blessings of the franchise" and that it's grown beyond the franchise. Vin Diesel was probably referring to his past affair with his co-star.
"I've been told that the Dom-Letty love story is potentially the biggest love story that we've seen in cinema. After two decades, you understand that point," he added.
Well, even though we don't know the truth behind their past relationships, nor the real reason behind their split, it's really good to see how they still remain close friends and, even better, reliable co-stars!