Is Michelle Rodriguez Dating Anyone? Insight Into Her Love Life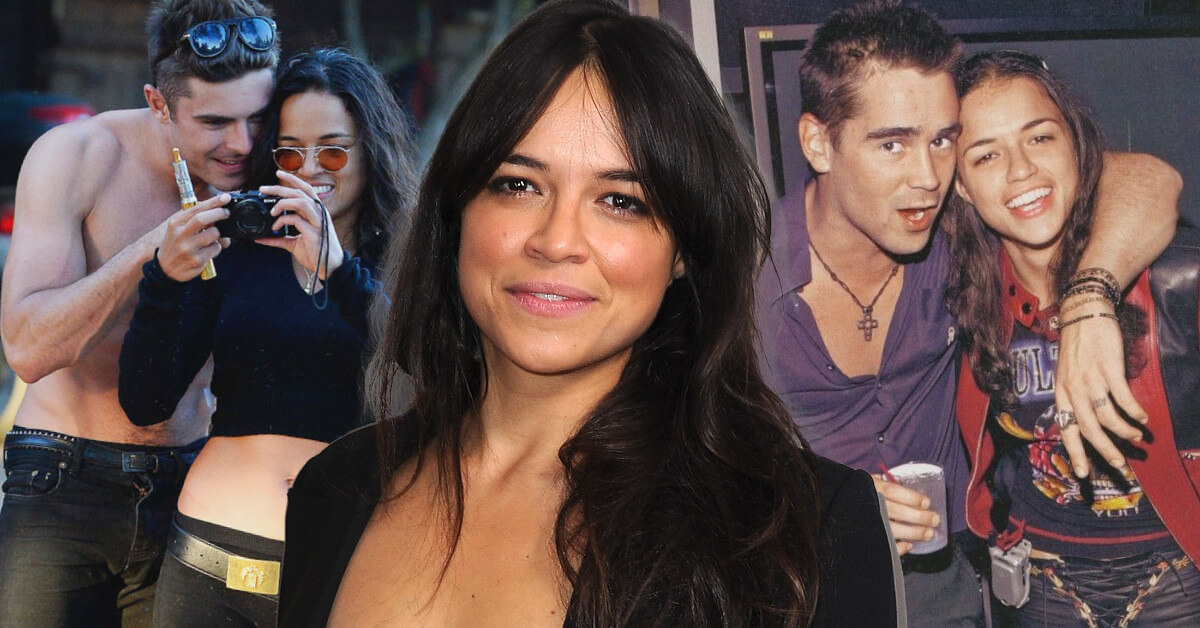 Michelle Rodriguez is the very personification of the term "girl crush." Mostly known for her roles as tough girls in various action movies, Michelle quickly gained praise for not portraying the typical damsel in distress at that time.
In 2013, Michelle Rodriguez came out as bisexual and dated her fair share of both men and women.
Zac Efron: Michelle Rodriguez Last (Public) Boyfriend
In 2014, fans were shocked and ultimately found it hard to believe that Michelle Rodriguez and Zac Efron were dating. The pair were pictured making out on a yacht in Italy.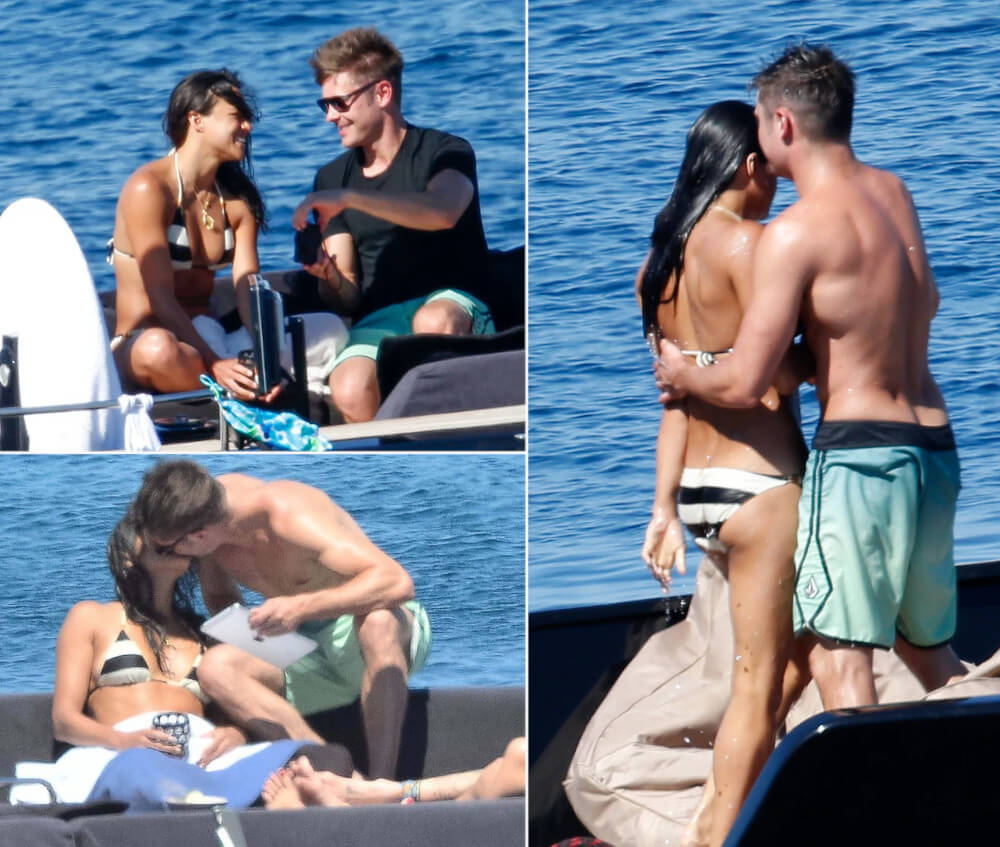 Fans' confusion was understandable, considering Michelle and Zac have a ten-years age gap and are seemingly polar opposites.
However, the yacht make-out session wasn't the last time we saw them! According to Us Weekly, several weeks after their heated holiday pictures were published, Zac was seen leaving Michelle's home after "a wild night out."
Unfortunately, their brief romance ended a month later, as a source revealed that Michelle and Zac "had a massive blowout."
The source later reported that the split was a mutual decision, as the former flame couldn't agree on the future of their relationship.
When Did Michelle Rodriguez and Cara Delevingne Start Dating?
An A-list actress and a supermodel, Michelle Rodriguez and Cara Delevingne used to be one of Hollywood's power couples!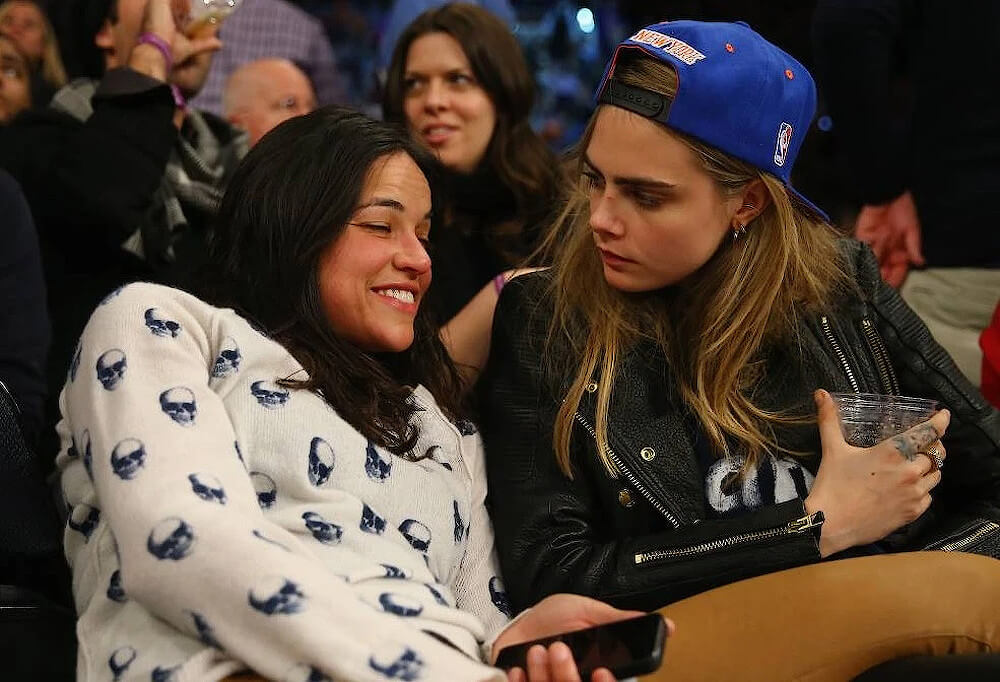 The pair first sparked dating rumors in early 2014 after they were spotted watching an NBA game in New York.
Michelle and Cara were not shy to display their affection, constantly snuggled up to each other, and even shared a kiss at one point.
It seems like their romance progressed quite quickly, as a source shared with Daily Mail that Michelle "wants to start a family" with the supermodel. However, the same source also claimed that Cara's family was "not so sure" about this relationship.
The pair eventually broke up after six months of dating, and Michelle immediately rebounded with former Disney star Zac Efron.
After their split, Michelle and Cara once encountered an awkward meeting at the 2015 Cannes Film Festival, where Cara brought her new lover as a plus-one!
Were Michelle Rodriguez and Francesca de Sola Dating?
In 2011, Michelle Rodriguez had quite a long-term relationship with the filmmaker Francesca de Sola. Throughout their relationship, Michelle and Francesca never really discussed it and preferred to keep it away from the spotlight.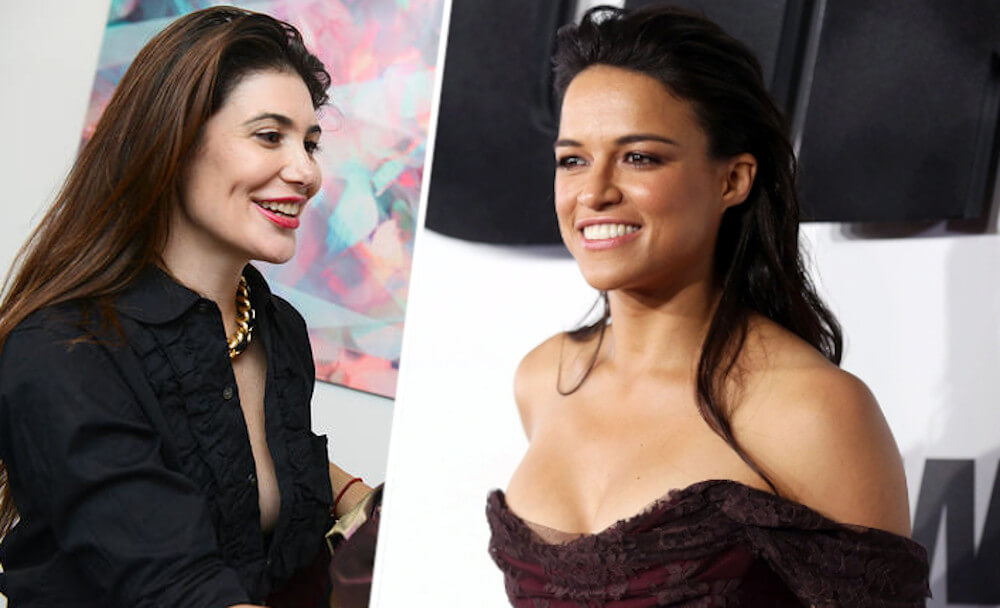 However, the couple was frequently seen together on dates, where they tried to keep the PDA minimal. It was partly because the relationship took place two years before Michelle decided to come out as bisexual.
However, Michelle and Francesca ended their relationship in 2014. While none publicly announced their split, it was apparent from the lack of date pictures and Michelle's blooming romance with Cara Delevingne.
Until today, both parties refuse to disclose the reason for their separation.
Michelle Rodriguez Once Dated This Hot Model
Cara Delevingne was one of many models linked with Michelle Rodriguez.
The actress once dated Aleksandra Rastovic, a model actress, in 2007. The pair even made their red carpet debut months into their relationship, attending the grand opening of Diablo's Cantina.
It wasn't clear when their romance began to fizzle out, but one thing is for sure the relationship only lasted for several months.
When Did Michelle Rodriguez Date Kristanna Loken?
Michelle Rodriguez and Kristanna Loken first met on the set of Bloodyrane, where both actresses starred.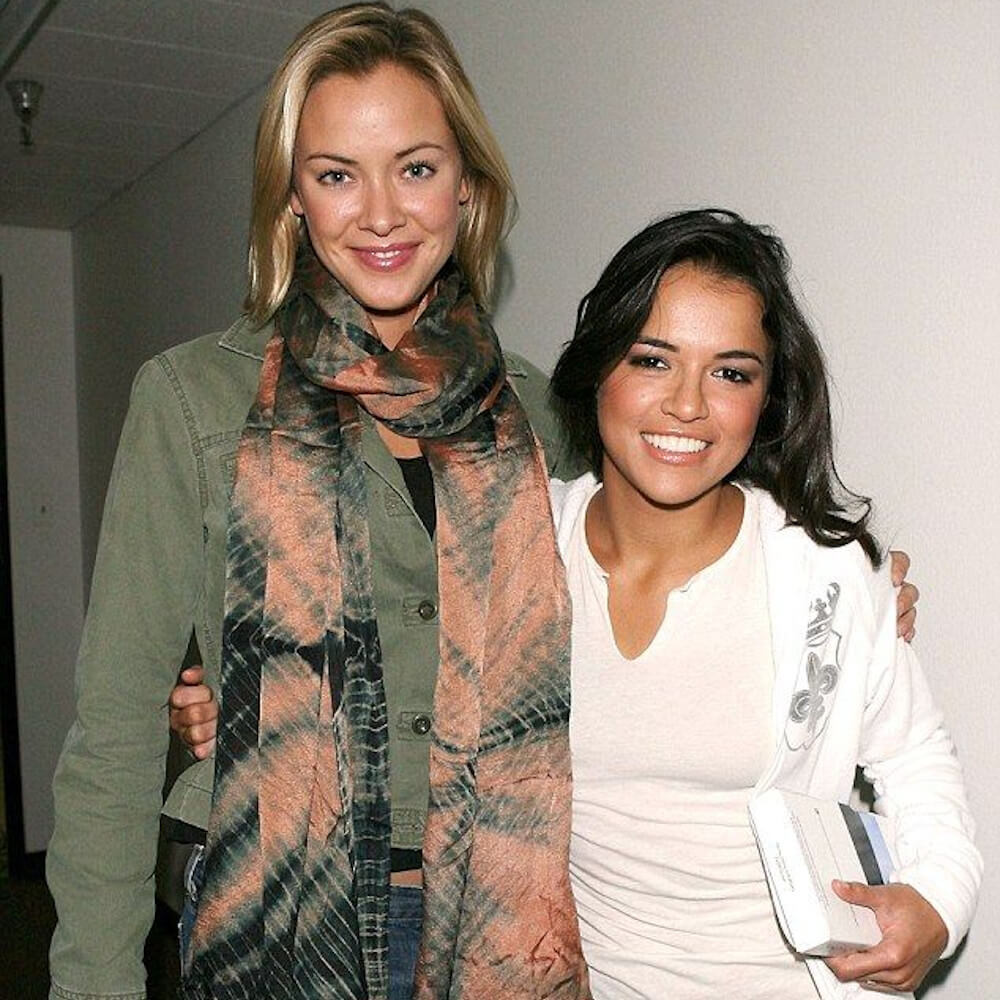 Shortly after, they began to get involved in a dating rumor as they were frequently pictured together strolling around Los Angeles with arms intertwined.
In an interview, Kristanna hinted that they were dating, cheekily asking the interviewer not to "look upstairs."
Unfortunately, while a source claimed that the couple "had a great thing" going on, their romance didn't survive past one year.
According to multiple sources, their relationship began to fall apart after Kristanna expressed her wish to "come out as a couple" when Michelle wasn't ready.
Was Lenny Kravitz Michelle Rodriguez's Boyfriend?
Even your typical alpha female like Michelle Rodriguez couldn't escape Lenny Kravitz's charm! Yep, Michelle once dated this legendary hunk in 2005 after they were spotted together on different occasions.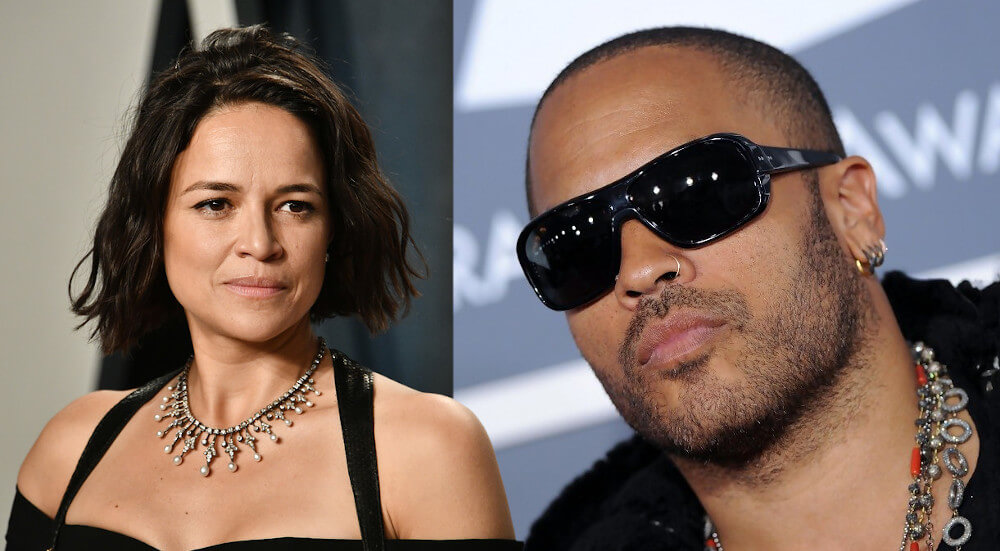 Michelle and Lenny actually met for the first time in 2002, when she starred in his music video for If I Could Fall in Love." Despite the rumors, the pair opted to remain mum and let the rumors die down on their own.
Who Was the First Woman Michelle Rodriguez Dated?
Meet Jesse Jane, allegedly the first woman (a celebrity one) Michelle Rodriguez ever dated. In 2003, rumors began circulating that she was dating Jesse, a model.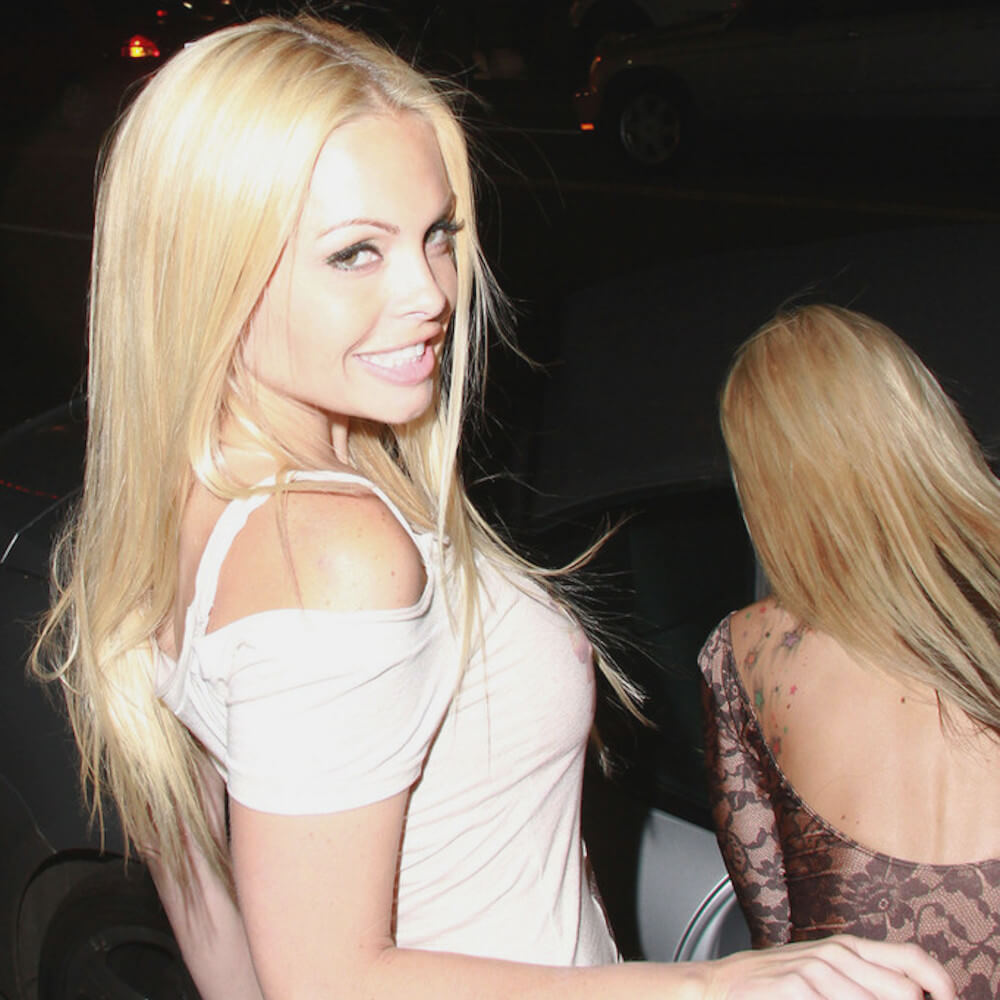 The rumors kept on spreading for two years. However, the pair were adamant about ignoring them.
Later in 2005, there were rumors that their relationship had ended. These rumors came following Michelle's pictures with singer Lenny Kravitz. The pair still refused to comment on their rumored separation until this day.
Inside Michelle Rodriguez's Brief Romance with Boyfriend Olivier Martinez
Being castmates in S.W.A.T., Michelle Rodriguez and Olivier Martinez quickly became close friends. However, fans began to speculate that there was more than meets the eye, as Michelle and Olivier were spotted snuggling close and sharing kisses on a yacht in France.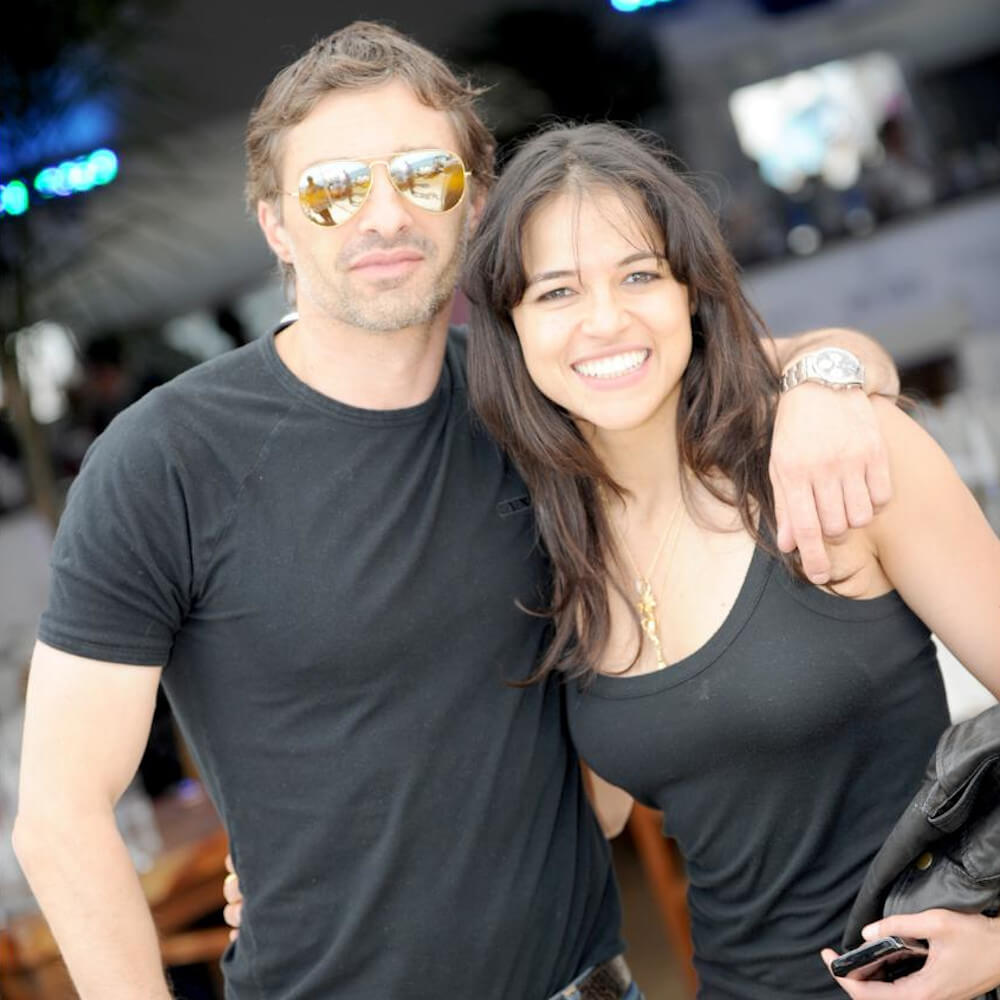 Despite the incriminating pictures, the couple denied the rumors and insisted they were only friends.
While the pair were adamant in denying any possible romance, many believed that they did this since Olivier was in a relationship with Kylie Minogue when he was spotted kissing Michelle!
Why Did Michelle Rodriguez and Ex-Boyfriend Colin Farrell Breakup?
Yes, we know that it might sound shocking. However, both of them are Hollywood's A-listers! Michelle Rodriguez and Colin Farrell first met on the set of S.W.A.T.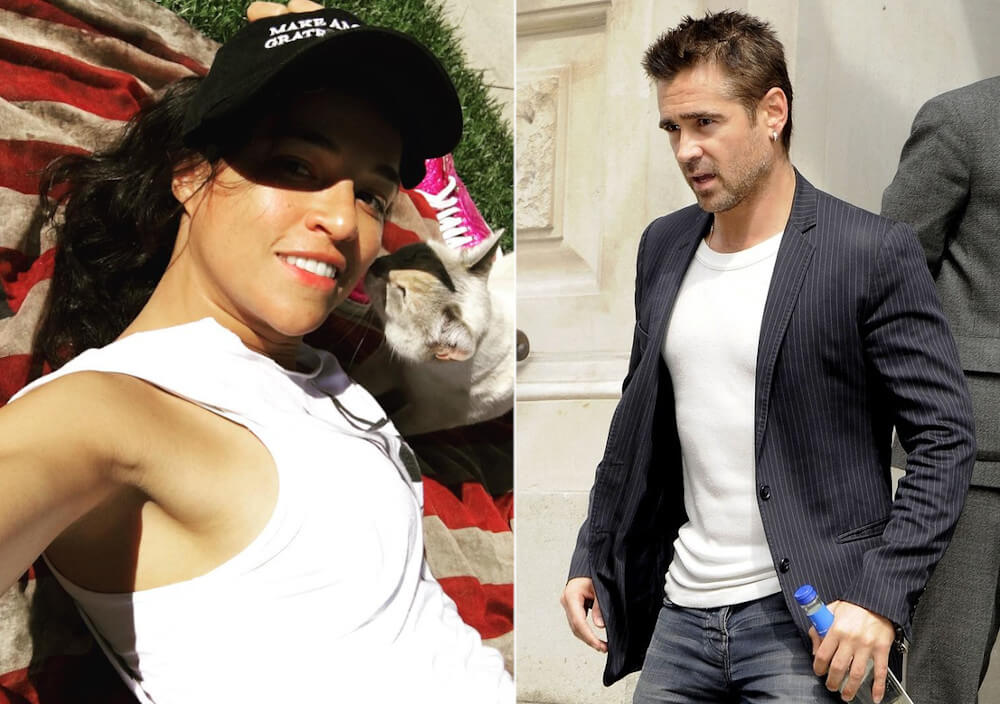 Well, it seems like Michelle had a hard time keeping her hands to herself with her castmates!
Michelle and Colin reportedly began dating in late 2002. It all started when she jokingly admitted in an interview that she has got her "eye on him."
While there were no pictures of them together, their chemistry in the BTS clips made people suspect any possible romance or hookup arrangement.
Well, whatever it was, the relationship ended mere months later, in early 2003.
Vin Diesel Was Michelle Rodriguez's On-Screen and Off-Screen Boyfriend
When you have to portray an intense relationship like Vin Diesel's Dominic Toretto and Michelle Rodriguez's Letty Ortiz, you're bound to fall for each other.
Michelle and Vin Diesel were spotted on several dates in 2001, shortly after the first installment of the Fast and Furious franchise was released.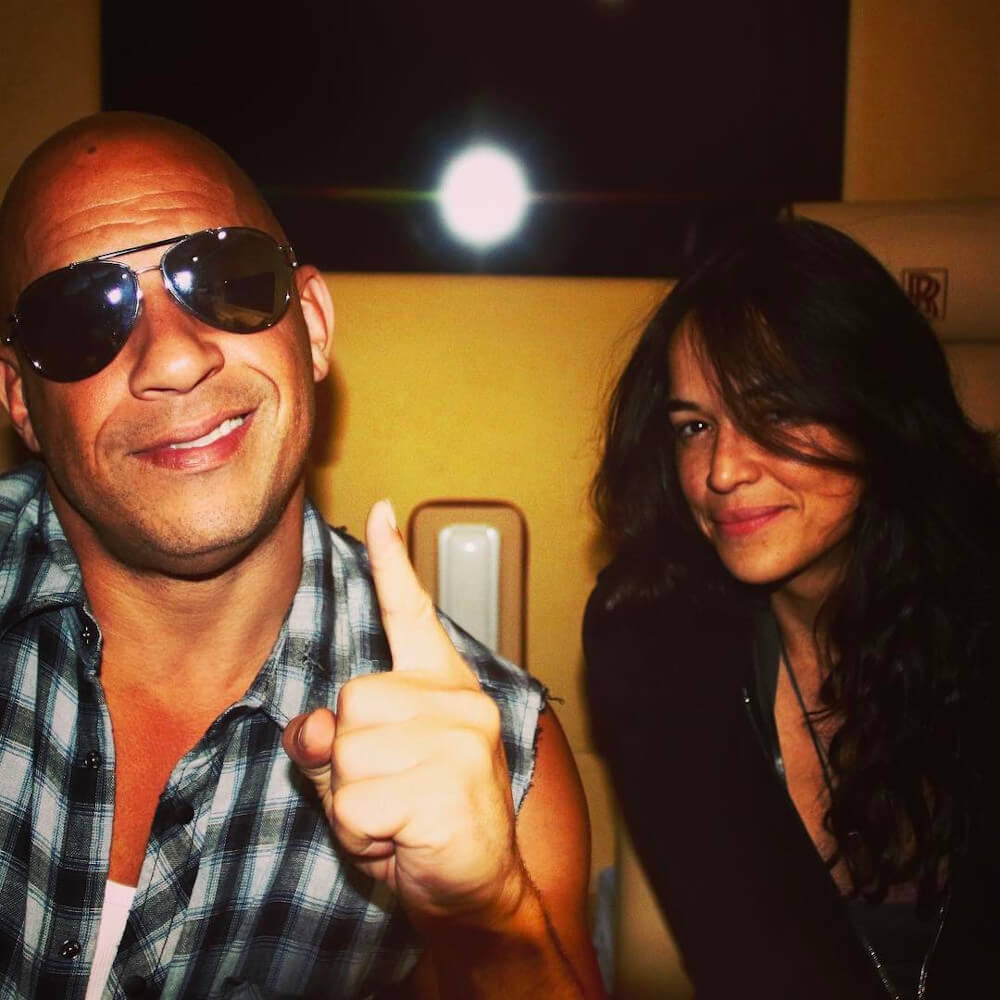 Many people were excited about this prospect, even going as far as dubbing them the next Hollywood power couple.
Probably due to the high public interest, the pair decided to end their relationship as fast as possible. However, the two remained close friends until this day.
Who Is Michelle Rodriguez's First (Known) Boyfriend?
Michelle Rodriguez is known for her lengthy dating portfolio, but do you know that she nearly settled down way before she hit it big in Hollywood?
She told The Sun that she was once proposed to by "a boyfriend who was Muslim." While she has nothing against the religion itself, Michelle turned down the proposal because her ex-boyfriend asked her to adopt a Muslim lifestyle and "show nothing but your eyes."