Who is Travis Fimmel's Wife? Is He Dating Anyone?
Judging by Travis' history of women, we can't help but wonder: does he ever want to have a wife in the future?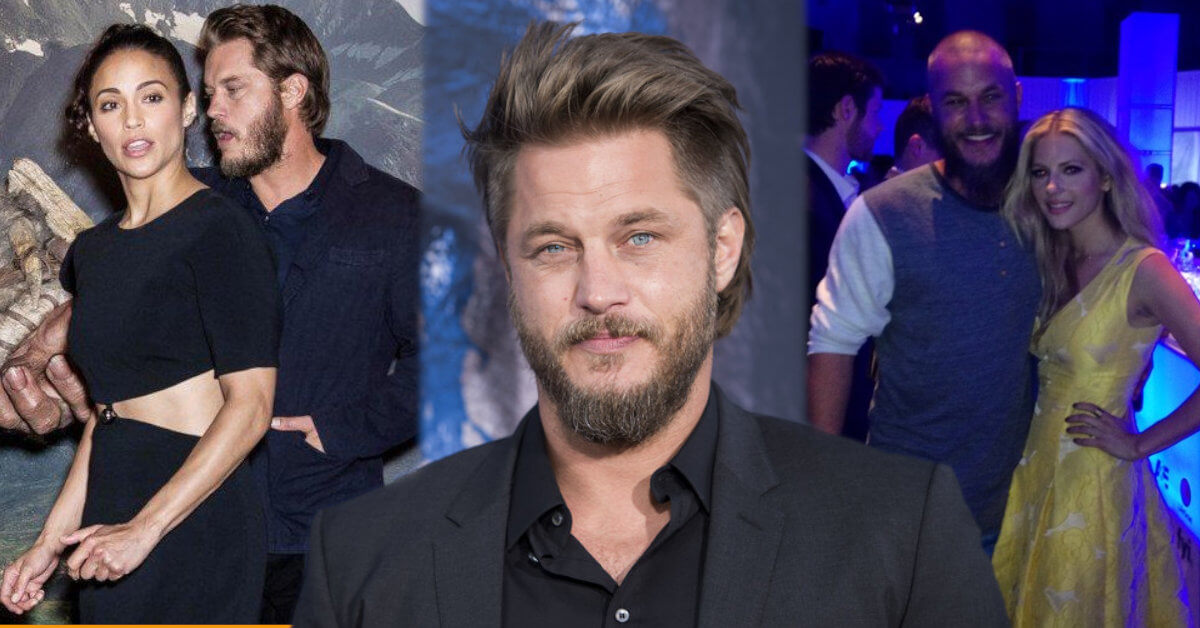 A charming, requisite and witty Australian actor, Travis Fimmel, is famous for his role in "Vikings," one of the History Channel television series. His career began as a model before he started to pursue his dream in acting.
Travis is also considered by the media as a "private" person since he doesn't have any official Facebook, Instagram, and Twitter. How mysterious!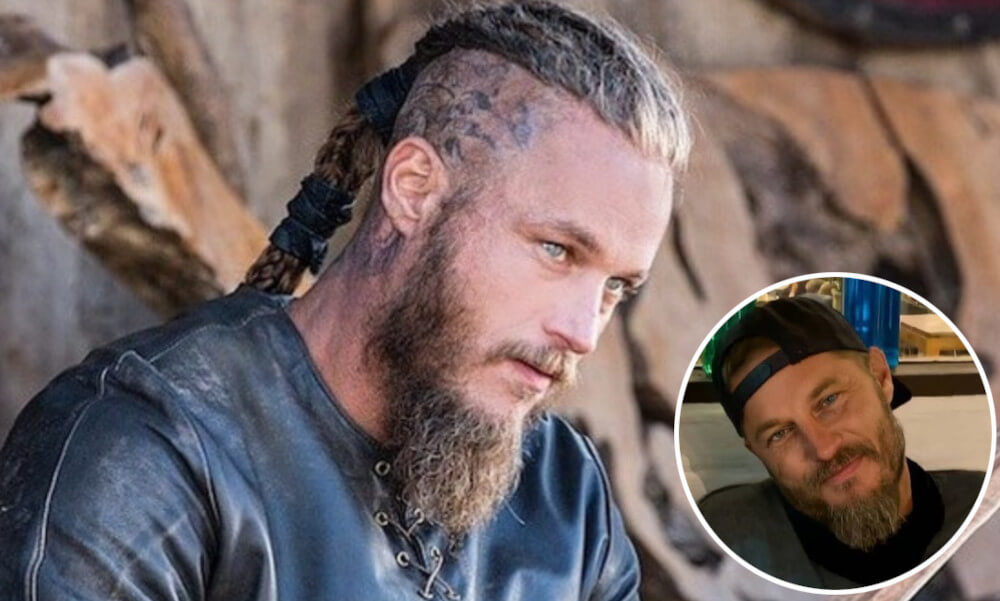 Looking at his strong and charming persona, we are curious about what kind of women he's been dating.
Though some media stated that Travis is taking a break from the dating world at the moment, it is still interesting to dig deeper into his love life.
Does Travis Fimmel have a wife?
We'll begin our discoveries with good news: Travis Fimmel doesn't have a wife (yet). He has dated several women in Hollywood, though, and here are some lists of them.
Who are his exes? Of course, we want to know!
Nicole Appleton is one of Travis's ex-girlfriends. A charming and stunning Canadian musician is well known for her career in the Brit-pop group, All Saint. Nicole started her career in early 1993, and the rumor said that Nicole dated Travis in 1999.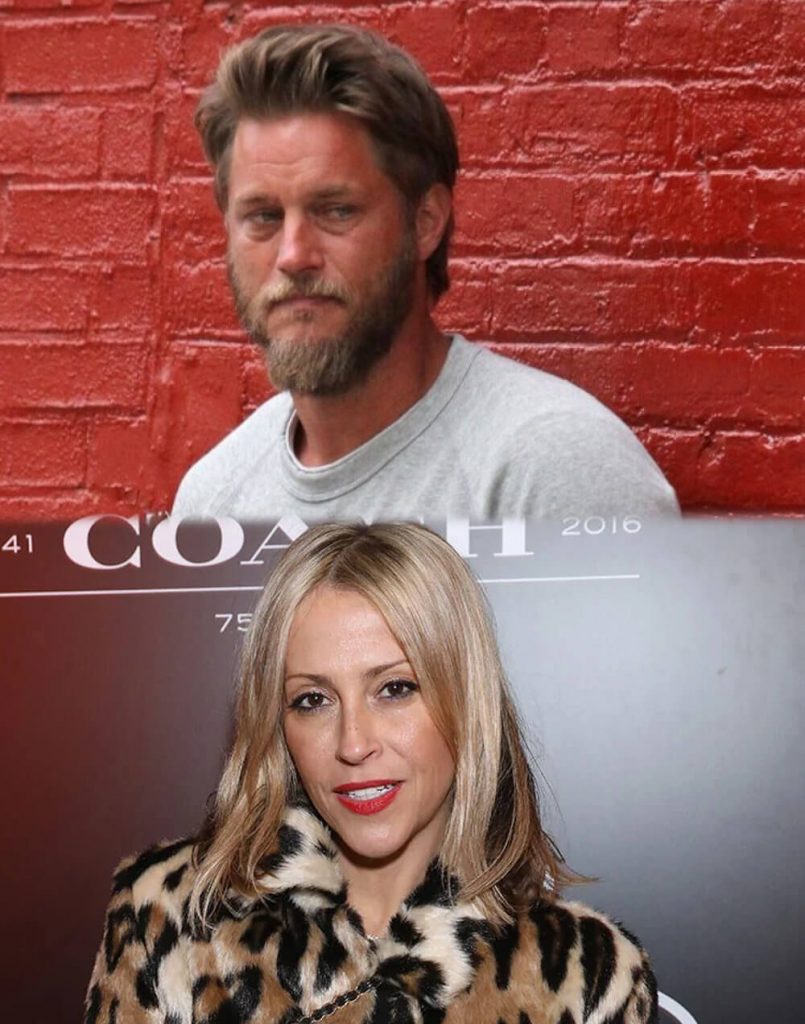 Though they both look perfectly matched together, their relationship didn't last long. Nicole was the one who decided to end the relationship because she dumped him.
That information was revealed by Travis himself in one of his interviews back in 1999.
He said that to deny the rumor said Nicole is "boring" so Travis broke up with her. What a sweet, great guy!
Travis Fimmel and Ex-Girlfriend Merrin Dungey
At this point, we all can agree that Travis had a special interest in older women. Merrin Dungey is eight years different from Travis, yet they got along just well. Merrin is an American actress born in Sacramento, California.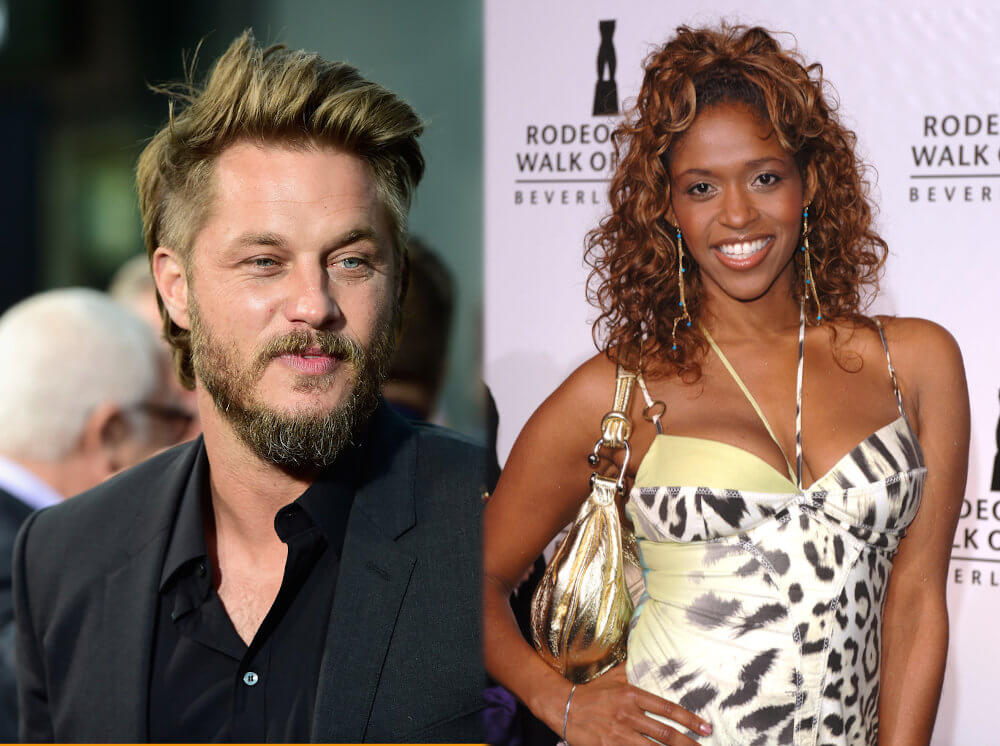 Not much information and pictures about Travis and Merrin, but their relationships lasted only a year. They broke up in 2003. The reason for their breakups remained unknown until now.
Right after his breakup with Merrin, Travis soon began dating a model, Jessica Miller.
Travis Fimmel and Jessica Miller
Rumors had said that Travis even already had a relationship with Jessica when he was still together with Merrin. No valid confirmation about this, though.
When Travis and Jessica appear to be together in public, a lot of people (especially their die-hard fan) was going wild. Both of them are very good-looking models, and of course, they both look perfectly matched for each other.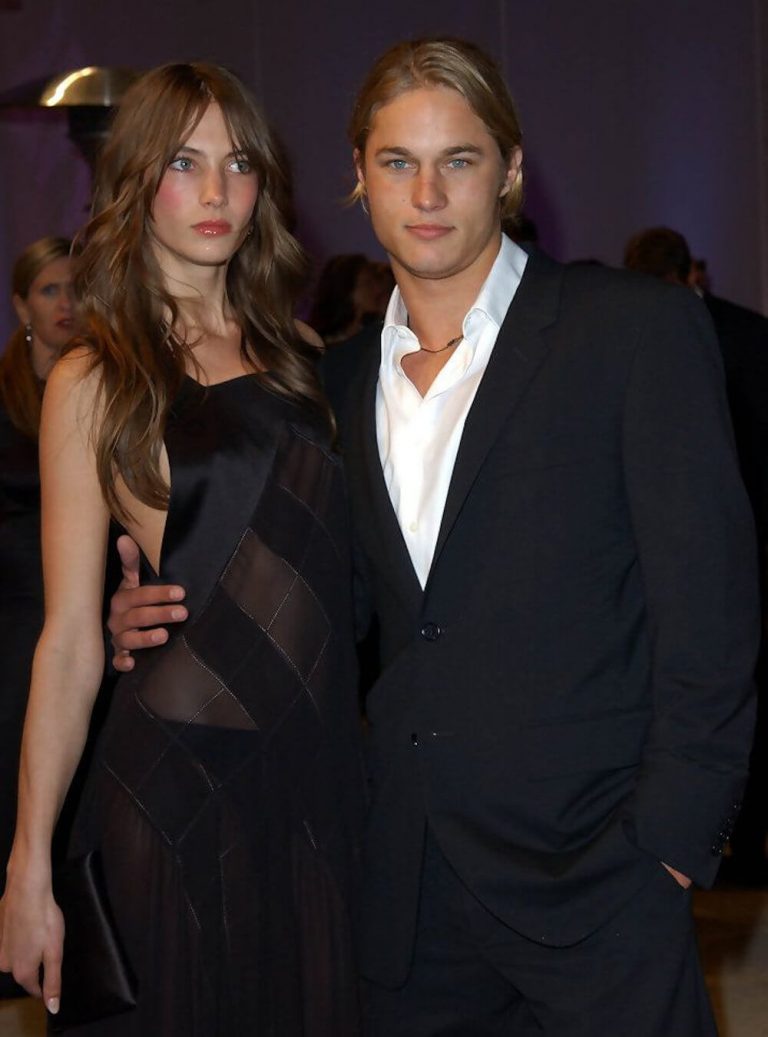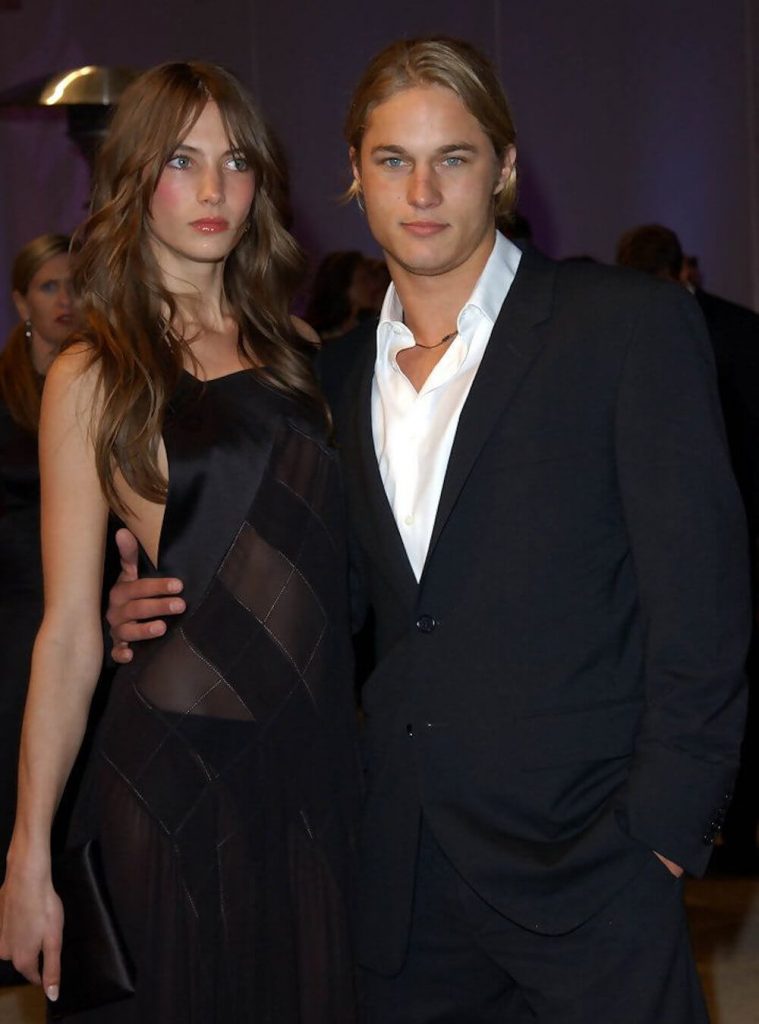 However, their relationships didn't last long. As we can see the pattern already, Travis seems to have a thing for short-term romantic relationships.
Travis Fimmel and Joy Bryant
Joy Bryant is an American model and actress. She is best known for her role in Get Rich or Die Tryin' and Parenthood. Their relationship only lasted less than six months.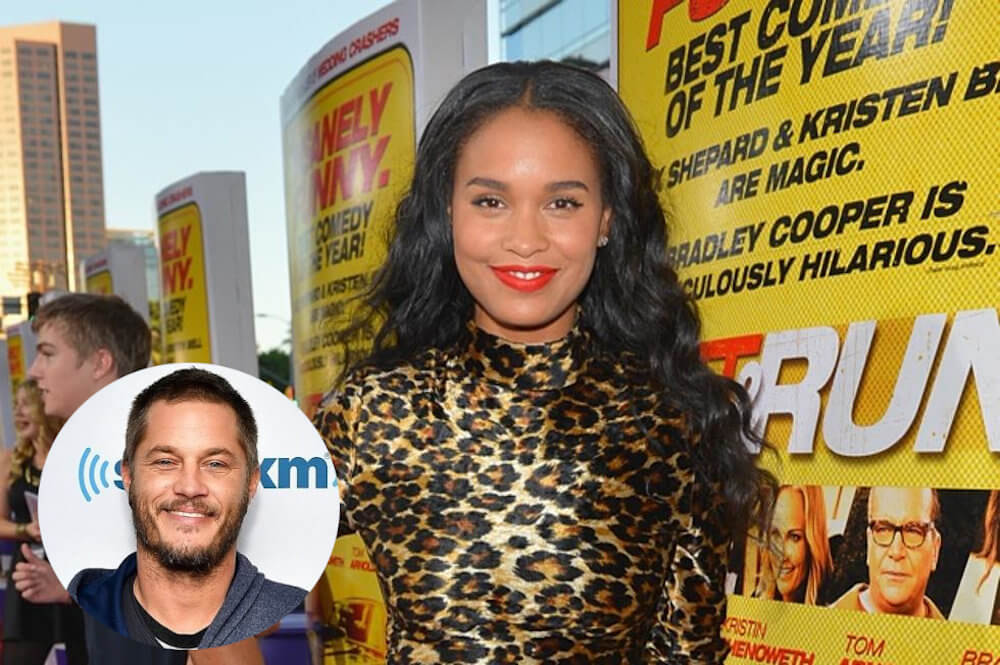 Travis Fimmel and Mei Melancon
Mei Melancon is an American actress, and she was born in Manila, Philippines. Travis and Mei dated from 2007 to 2008. It was considered as a long-term for Travis since, before Mei, he had been dating several women for less than a year.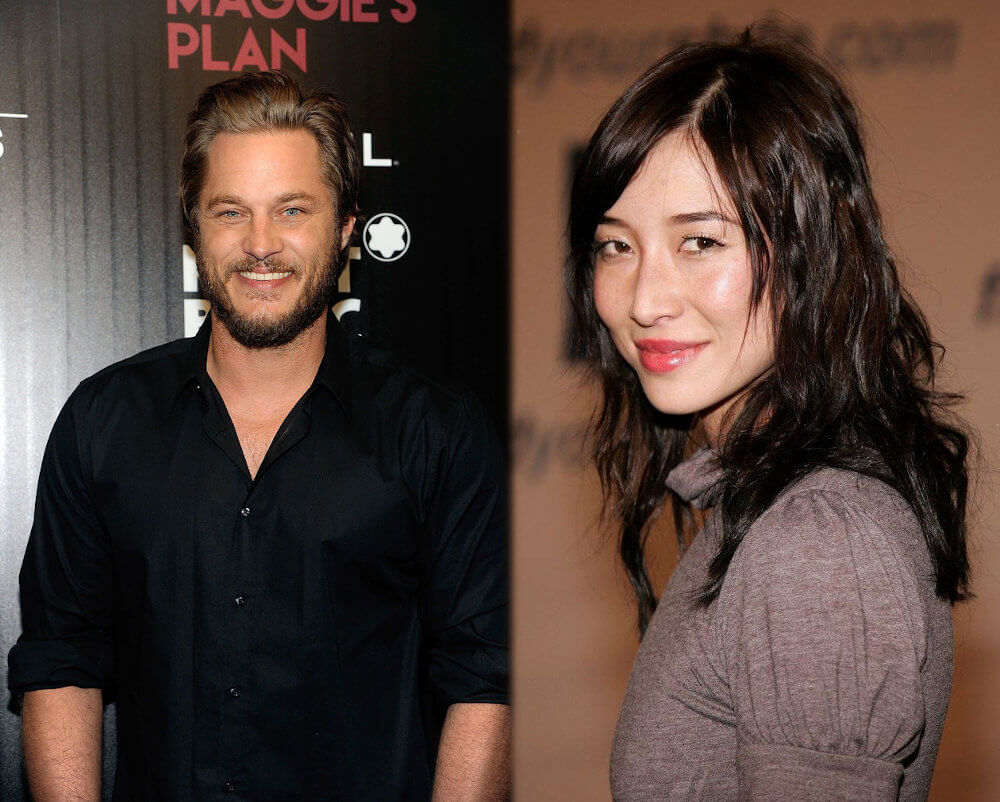 Not many sources have talked about them, and how they met before and what happened in their relationships remained unknown until now.
Travis Fimmel and Rachel Hunger
Travis Fimmel and Rachel Hunger began dating in 2002. Rachel is a model from New Zealand. Like the other relationship that Travis had, it also happened that Rachel didn't date Travis for a long time.
Travis Fimmel and Paula Patton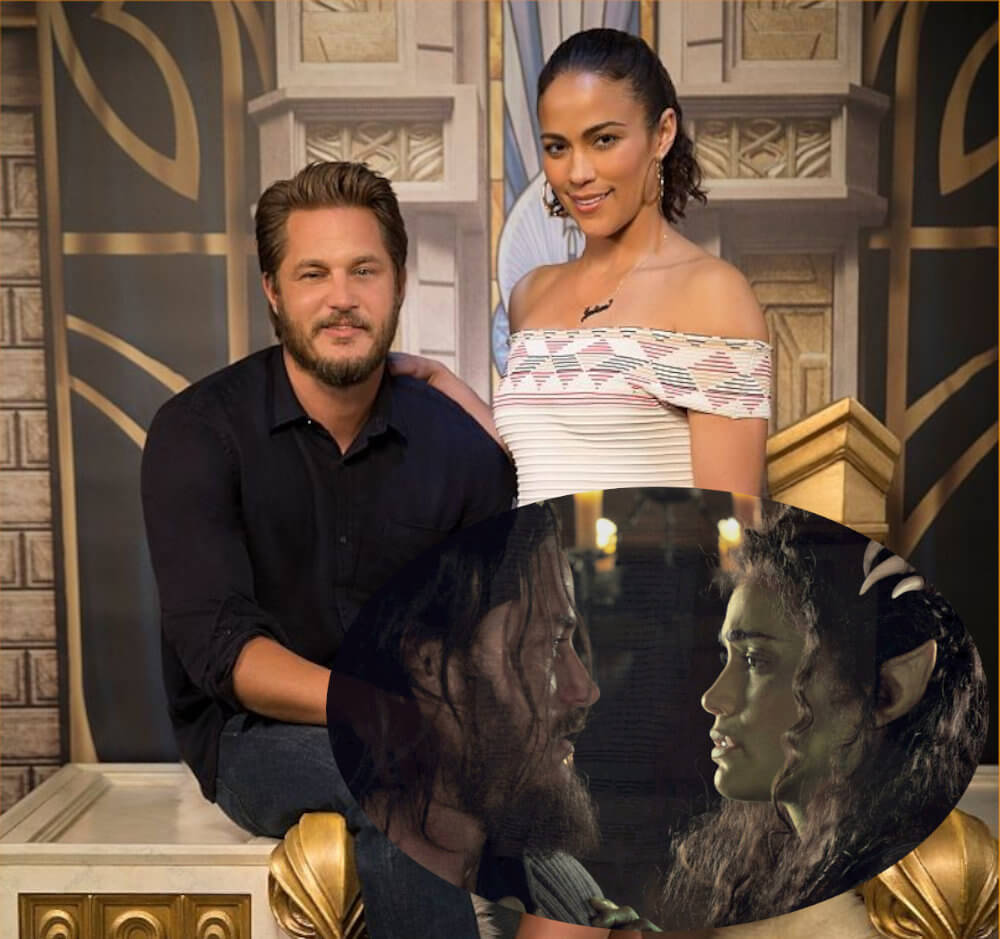 Travis Fimmel and Paula Patton are costars in Warcraft. They both had some of the challenging scenes in there, like the fight scene. Warcraft is a movie adaptation from World of Warcraft, a video game of Blizzard Entertainment.
In one of his interviews, Travis said that it's easy to find a connection while acting with Paula. "It just feels natural," he then added.
Paula Patton was Robin Thicke's ex-wife. They got divorced in 2015, and Paula has been single ever since. If the rumor of her dating Travis was true, then Travis is a certified game-changer.
Travis Fimmel and Gina Gershon
Another woman that can't resist Travis charm is Gina Gershon. She is best known for her role in two well-known series Riverdale and Brooklyn 99.
Travis and Gina first appeared when they attended the party in SoHo last 2016. Both Travis and Gina didn't say much about their relationships, but some media writes that Gina flirted with Travis.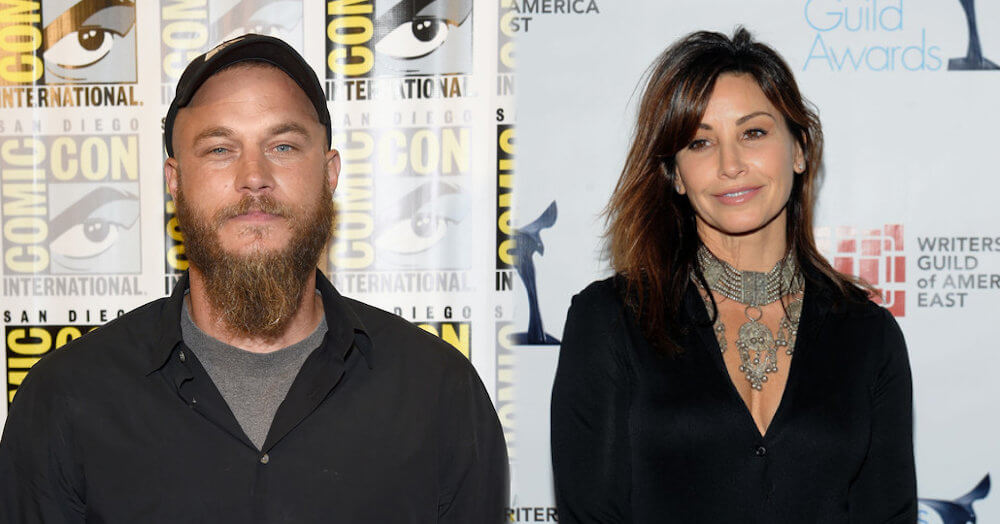 In response to that, Travis grabbed Gina by the hand and lead her to leave the party. There is no official statement from both of them.
Travis Fimmel and Katheryn Winnick
Travis and Katheryn Winnick are costars in his most well-known series, Vikings. Their chemistry as Ragnar and Lagertha has also been believed to spark off-screen. Some fans and even media have shipped them to be dating in real life, and there are rumors of them going out together.
In one of Katheryn's interviews, she said that she has a lot of respect for Fimmel. Because not only is he persistent and hardworking when it comes to his job, but also he is witty.
"It was very easy to fall in love with a person like him," she added.
Looking at the fact that Viking was having its peak time, Travis Fimmel and Katheryn Winnick received so much attention. It is undeniably appealing to imagine that they both are dating in real life.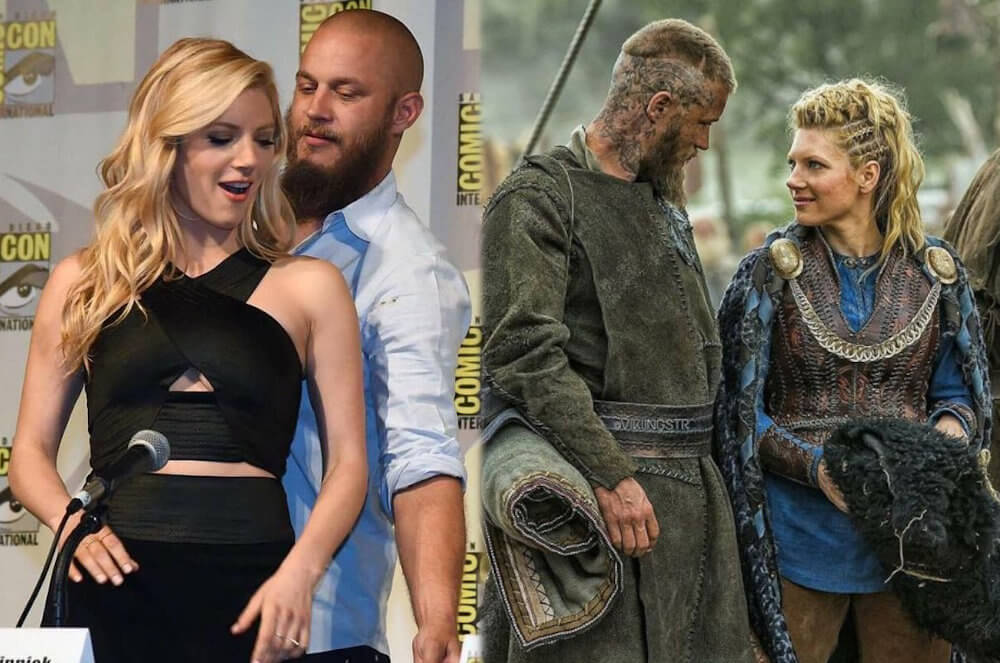 Though both of them haven't confirmed or said anything, at least they haven't denied the rumors. Let's hope that the rumor is true!
Though he is currently single, Travis made a statement in one of his interviews that he does like women and their skins. He said that he loves a strong, smart, and well-rounded woman, but in return, he gets misunderstood a lot.
He also stated that he likes women and said, "there's something about their skin." Well, it is no surprise that women love him as well.