"Vikings" Star Travis Fimmel Leads Chilling Cold Case in Black Snow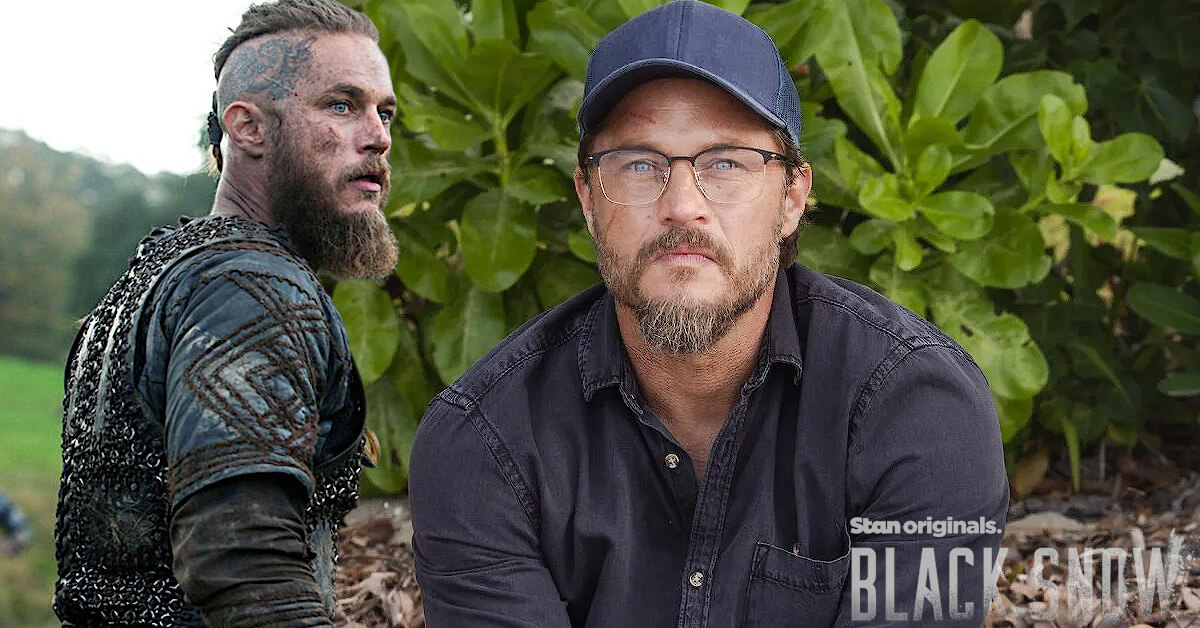 Mostly known for his roles as ruthless, fearsome warriors in action-packed projects like Vikings and Warcraft, Travis Fimmel is now set for a change!
No more fur cloak and heavy swords, Travis is currently starring as a senior detective in the new TV series Black Snow.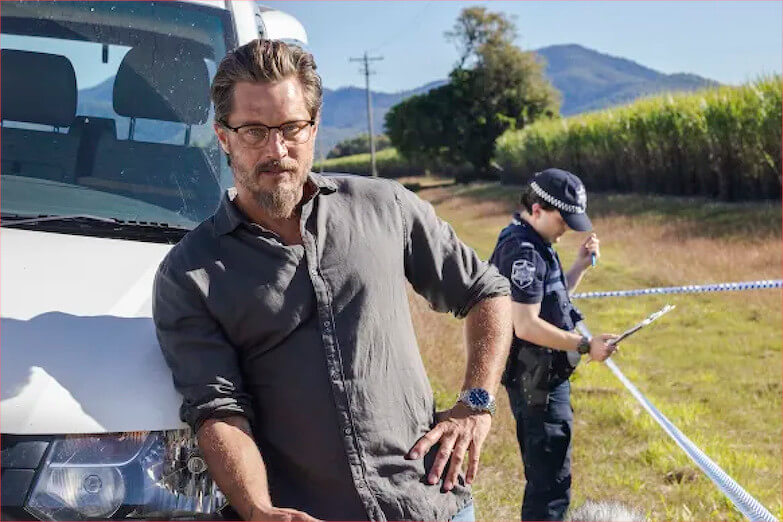 Unlike most of the previous projects that required him to travel and film in the wilderness, for this current series, Travis Fimmel stuck close to home as Black Snow was filmed in Australia.
While his role in Black Snow is slightly different from his usual ferocious and savage warriors, Travis still maintains his rugged and commanding presence because what's Travis Fimmel without a bit of wild charisma, right?
Black Snow was released on January 1, 2023, with all six episodes being released simultaneously. While the series received good reviews, it is still unknown whether it will be picked up for another season!
Spoiler Alert!: This article contains some spoilers for the new TV series Black Snow. So, if you have yet to finish the whole season, we advise you to enjoy Travis Fimmel's performance in all six episodes!
Well, don't waste your time looking back and read below everything we know about Travis Fimmel's role in solving the chilling cold case in Black Snow!
Who Does Travis Fimmel Play in Black Snow? What We Learn about the Character
An Australian production, the filming process of Black Snow was kept under wraps for some time! It wasn't until the official trailer was released that fans discovered that Travis Fimmel would star as the leading man in the series.
In the series, Travis portrayed the role of James Cormack, a methodic detective with great attention to detail who specializes in cold cases. James was tasked to solve the decades-old murder case of a teenager.
With the recently found tapes and letters the victim left behind, James Cormack is set to piece together every clue to solve the mystery and catch the killer.
Besides his determination as a detective, this series will show another trait of Travis' character: quirky. I mean, there's no better word to describe how you go to a pub to play a claw machine one moment and suddenly ask a random man to punch you in the face, right?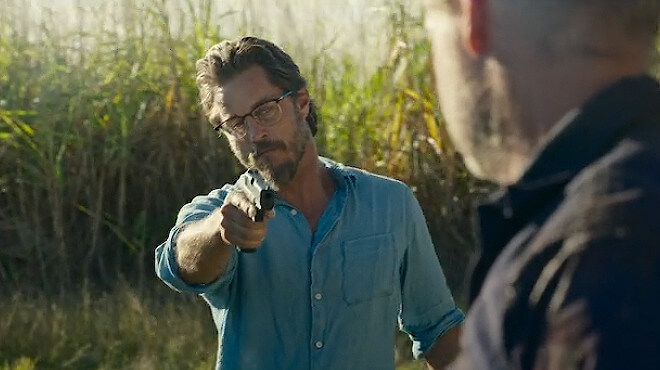 While it could be dismissed as a quirky nature of a genius detective (Exhibit A: Criminal Minds' Spencer Reid), fans believe that James Cormack's weary demeanor and habit of getting lost in thoughts could be something to explore in the second season!
Black Snow also shows the cliché pitting between a detective and a local police officer, as Travis Fimmel's James Cormack headed off with a relatively rough start with the local senior sergeant, portrayed by Kym Gyngell.
Considering that Travis Fimmel always managed to amuse the audience with his previous roles, we indeed have a lot to look forward to as Travis gets into a new role as a cold case detective!
Also, if the fact that Travis Fimmel starred in Black Snow isn't enough to get you to watch the series, read on to read its plotline!
What Can We Expect from Black Snow?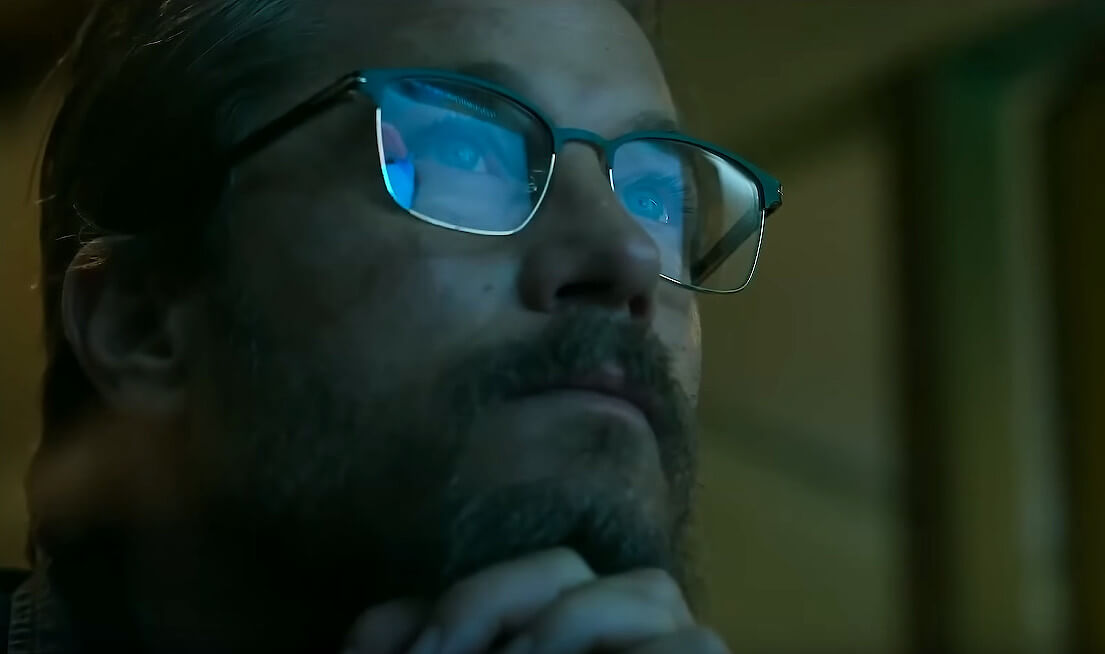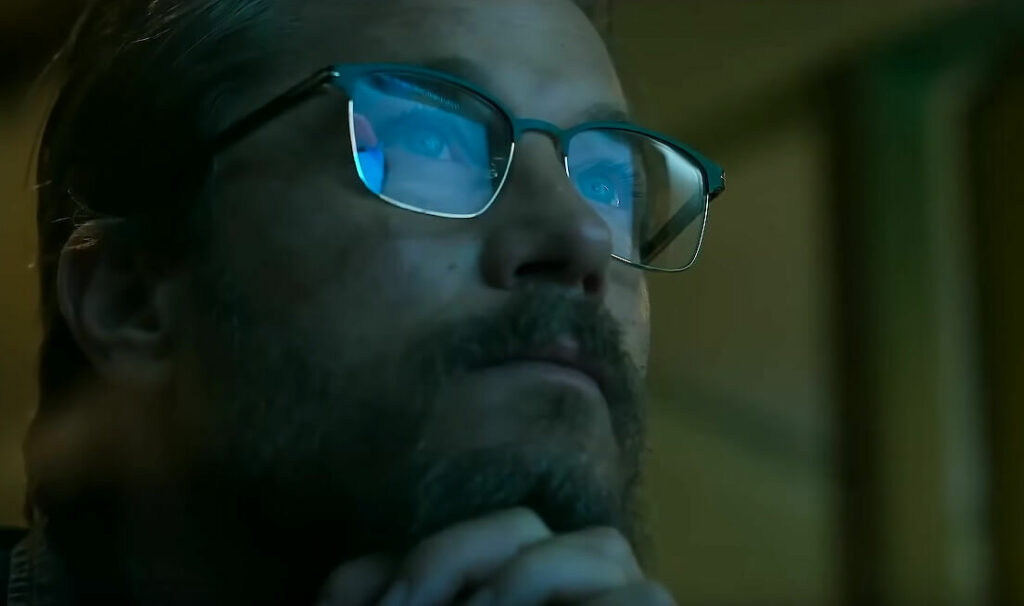 Black Snow is built upon the twist that a fun and nostalgic time capsule turns dark as it contains clues to solve a decades-old unsolved murder case.
With the events that took place in 1994 and 2019, the series not only focuses on the present and the attempts to solve the cold case but also gives glimpses into the victim's life with several flashback scenes.
In 1994, a 17-year-old student Isabel Barker was seen running through a burning cane field, attempting to escape something (or, more likely, someone). Cut to the scene where Isabel was found dead, with the murderer still on the loose in Ashford.
Fun Fact: There is actually no city named Ashford in Australia! The town itself was fictional. However, the filming for this series was conducted in Proserpine, Central Queensland.
In 2019, to commemorate the local school's anniversary, the school unveiled the time capsule kept by former students for years, including Isabel. In her notes, Isabel predicted that even 25 years later, "Ashford will still be full of predators disguised as friends," implying that she was murdered by someone (or some people?) she knew!
The notes caused quite a stir among the Ashford residents, and here is where Travis Fimmel's James Cormack got into the scene. As a detective specializing in cold cases, James begged his boss to assign him to the case, as he's completely set to shed light on the small town's secrets.
While James' attempt to solve the murder is welcomed (albeit a bit reluctantly) by the local police, the same couldn't be said about Isabel's family! Being an Evangelical Christian family, the victim's parents were still struggling with her death, and even the newly discovered notes and tapes.
Cue to the cliché plot of a good cop trying to gain the trust of the victim's family!
While Black Snow might seem like any other crime drama, the series offers a take on Australia's treatment and exploitation of migrants.
Moreover, according to Deadline, the series producers claimed it "acknowledges the traditional custodians of the lands."
Eventually, James discovers that Isabel's killer is a fellow Ashford local instead of the suspected outsiders many have long believed. Now, James only needs to race with time to solve who the murderer is and why they killed Isabel before the suspects tried to escape or, even worse, tried to get James killed.