Who is Tom Ellis Wife? Find Out About His Married Life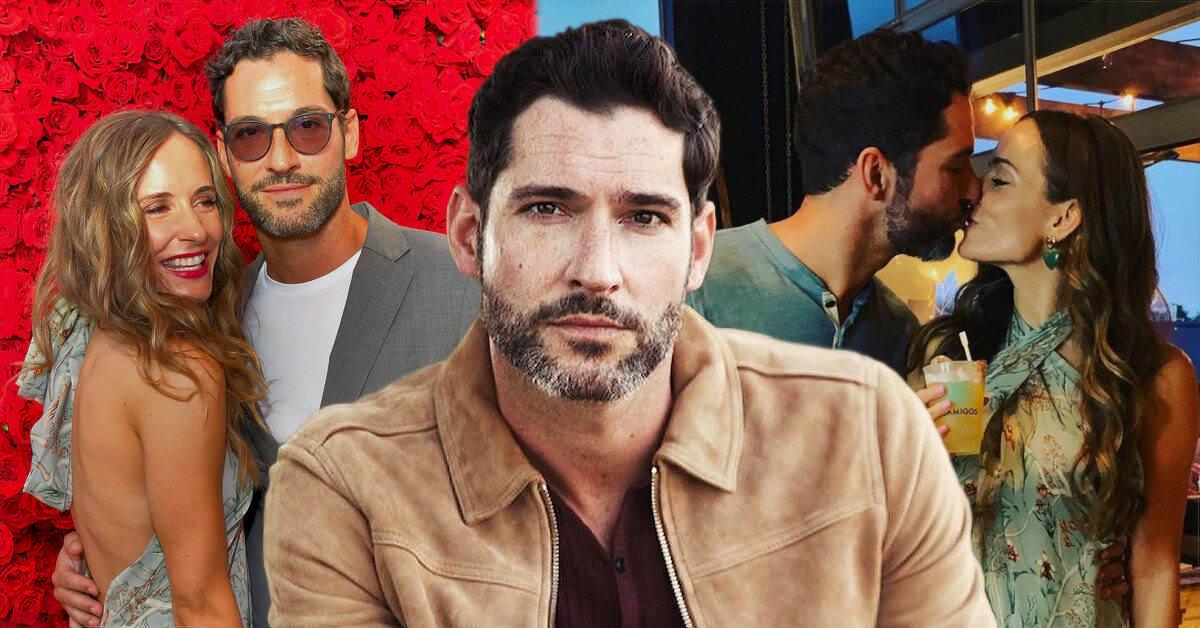 Tom Ellis, whom, of course, we know from portraying Lucifer Morningstar in Lucifer, hasn't stopped being everyone's utmost attention since the series started in 2016. 
His witty, intelligent, and charming persona makes us easily fall in love with him. But, many people are also curious: what kind of person is he in real life, and how is his relationship going when the camera's not around?
Unfortunately, he is not a single man and has been married for two years. Read more about Tom Ellis' married life and past relationships here.
Meaghan Oppenheimer is The Second Wife of Tom Ellis
Contrary to his character in Lucifer, Tom is pretty loyal to his current wife, Meaghan Oppenheimer. As an actress, screenwriter, and producer, Meaghan is quite a prominent name in the movie industry, just like her husband. Meaghan's works, including Hot Mess and We Are Your Friends, and she could rock being both an actress and a screenwriter.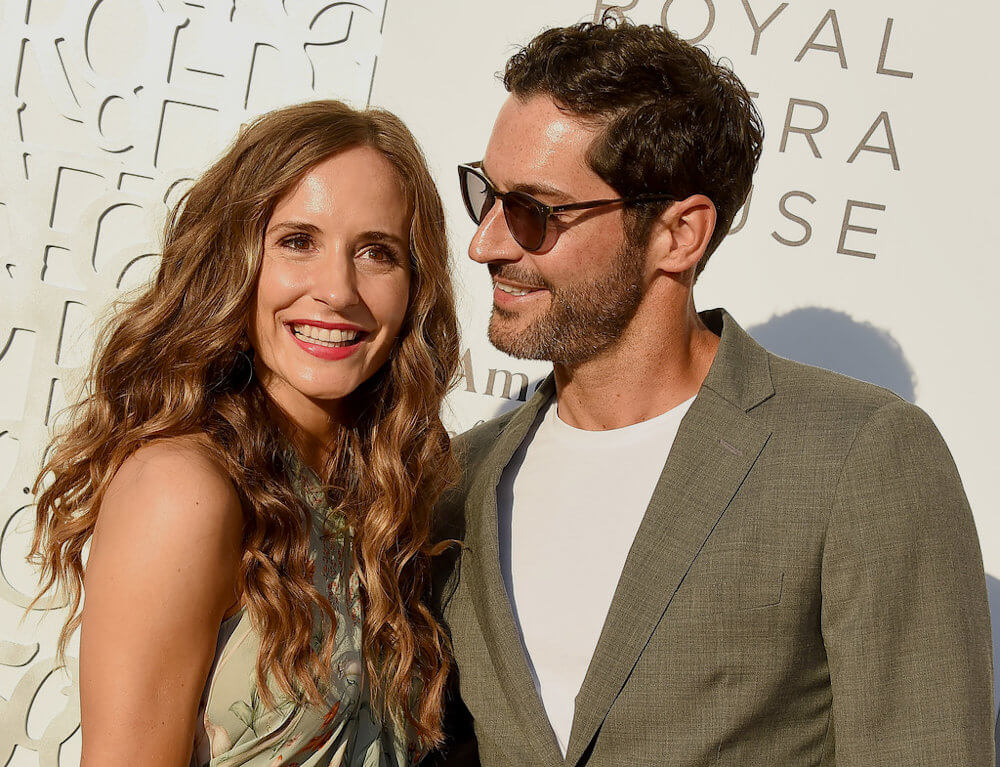 The two got married in 2019, after dating for around four years. They didn't hold their weddings under the radar, but the two didn't invite way too many people and media either. Instead, Meaghan and Tom mainly invited their families, closest friends, and fellow co-stars. But worry not, we could still see some of their wedding pictures being spread on the internet.
In one of the photos, we see that Tom was wearing a classy black tuxedo while Meaghan also looked stunning with a floral lace gown. Both of them shared their happy moments during the wedding ceremony on their Instagram. Tom wrote a sweet yet witty caption for his big day.
"My new wife @moppyoppenheimer was a little unsure about my choice of transport for the honeymoon. Thank you to everyone who made our special day so precious," wrote the Miranda actor.
Not only that, Tom and Meaghan also make the weddings more interesting than the usual celeb's wedding. Unlike most weddings in which the guests are expected to bring expensive gifts, Tom personally tweeted for the invited people to donate to Planned Parenthood as a wedding gift. How awesome is that?!
Meaghan's View in Raising Tom's Children from His Previous Relationships
The couple continued living in Los Angeles and raising three daughters together. They are Nora Ellis, Florence Elsie Ellis, and Marnie Mae Ellis. However, all of them are Tom's children from his previous marriage with Tamzin Outhwaite and former girlfriend Estelle Morgan.
Even though Tom and Tamzin are happily married to someone else now, they still do their jobs as good parents until now. Tom's children seemed to form a tight bond with Meaghan already.
If we take a look at Meaghan's Instagram, we can't help but smile. Unlike many celebs who mostly post work-related stuff and a bunch of hot selfies, Meaghan loves to express her love for her family instead.
One of the posts with a caption, "to the best dad I know. I love you," captured Tom and their three daughters spending time together.
Not only does Meaghan love to express her love, but Tom also shows how great of a father he is. When we might think that Tom embodies his character in Lucifer – in which he has issues being around children – his attitude in real life shows the complete opposite (thank God.)
He seemed to do a great job balancing both his professional and personal life. However, the situation isn't always easy for him to spend his time with his kids.
According to some reports, he was forced to be away from his kids for seven months when the quarantine started. It was because he had to shoot Lucifer outside the town.
"Trying to remain positive while the world is falling apart and having your children away from you and not knowing when you will see them was just, yeah," told the actor in his interview.
He also added that he hoped he didn't have to go through that kind of situation again in the future.
After that time has passed, he always makes sure to spend as much time with his kids. In the interview with The Guardian, he also said that he spent a lot on flying because he had three kids in the UK (before he married Meaghan). But, since he lived in the States now and all of his works mostly took place in LA, it isn't a big problem for Tom anymore.
Somebody Tried to Harm Tom and Meaghan: A Mysterious Package that Was Sent to Their Home
Tom and Meaghan's married life seems to be going well so far. We hear no bad news from this couple except they once got a mysterious package last April that made them go to the police. The scary part is, that package is addressed to Meaghan! Were some people trying to harm his family or something?
The latest news from Republic World mentioned that the LAPD's Threat Management Unit is still working on tracking the package to catch the sender's identity. After nearly seven months passed, the source revealed that the police finally got the lead about the case but refused to publish it in the media.
Apart from that, the couple continued living a loving and relatively private married life.
A Romance Sparked Between Tom and His Co Star in Lucifer, Lauren German
We cannot deny that Tom's performance in Lucifer made us develop a love-hate relationship with Tom. He appears as a handsome, charming, and smart man in the series but with so many issues. Still, the series helped his name become more famous than ever. It also sparked the rumor that Tom had an affair with his love interest in the series, Lauren German.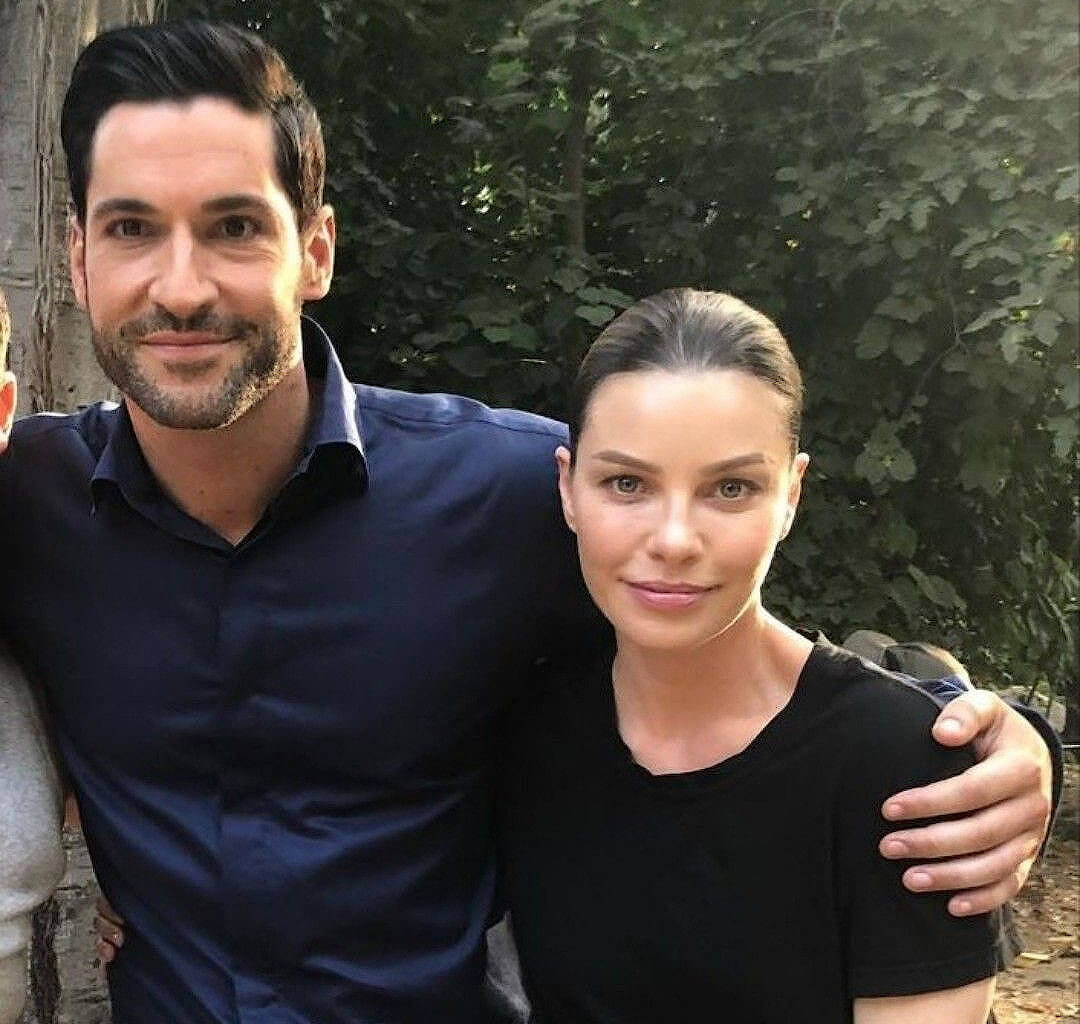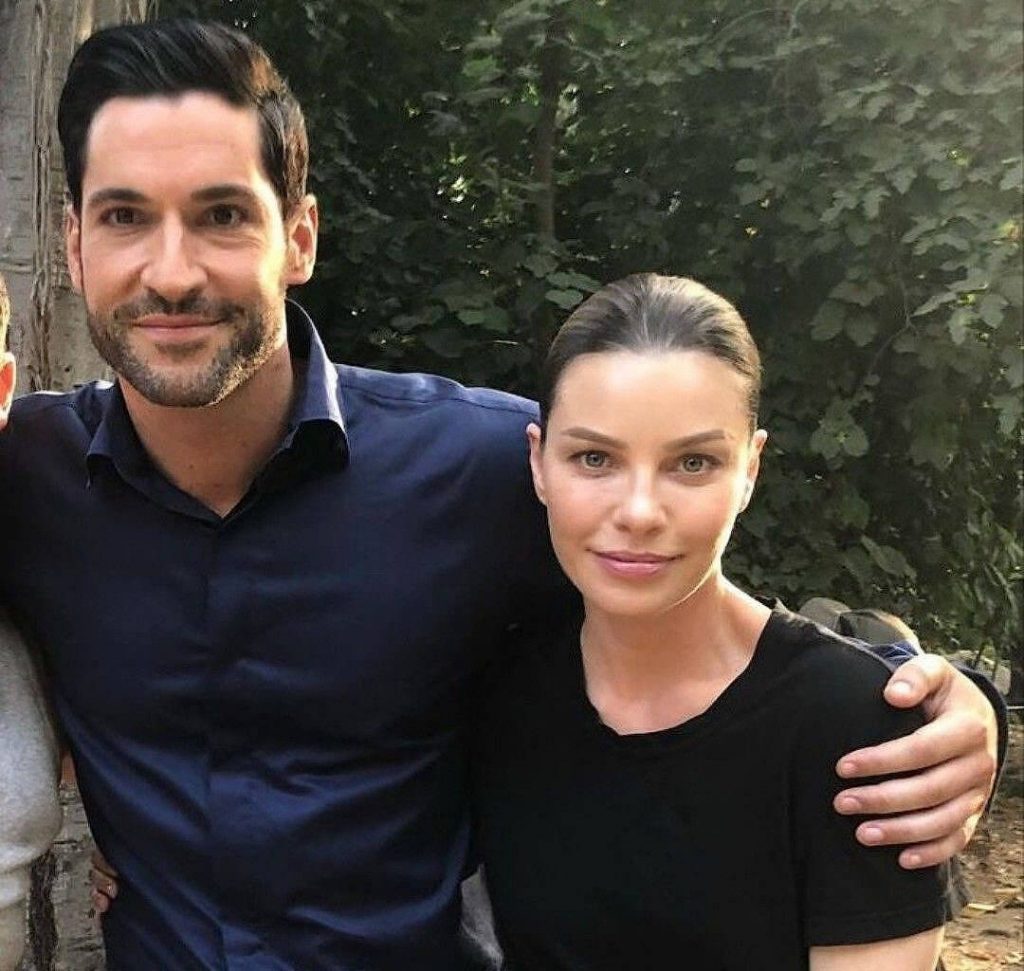 The rumor started in 2016, as soon as the series rose to fame. Tom and Lauren's chemistry is just beyond amazing, and yes, it would be nice if it turned out the romance was indeed sparked off-camera, too.
But, as we know that Tom loves Meaghan and his kids so much to the point that the love affair with Lauren just seemed impossible to happen. And thankfully, it stays as a mere rumor.
Lauren and Tom are very close in real life as best friends. That's why their chemistry is so strong because they indeed know each other that well outside the movie set, too.
The two also had been through a lot of tough moments together. In 2018, despite the series' huge success, Lucifer got canceled by Fox before Netflix even saved the show.
Shooting more than six seasons strengthened his bond with Lauren. But, no matter how bad their fans wanted them to be together, they continued to be friends. Not just ordinary friends on the set, though, but best friends who care about each other.
Tom Ellis Was Previously Married to His First Wife Tamzin Outhwaite
As we mentioned earlier, before settling down with Meaghan, Tom was married to Tamzin Outhwaite for almost eight years. They tied the knot in 2006 and split in the middle of 2014. Tom shared Florence and Marnie when he was married to her.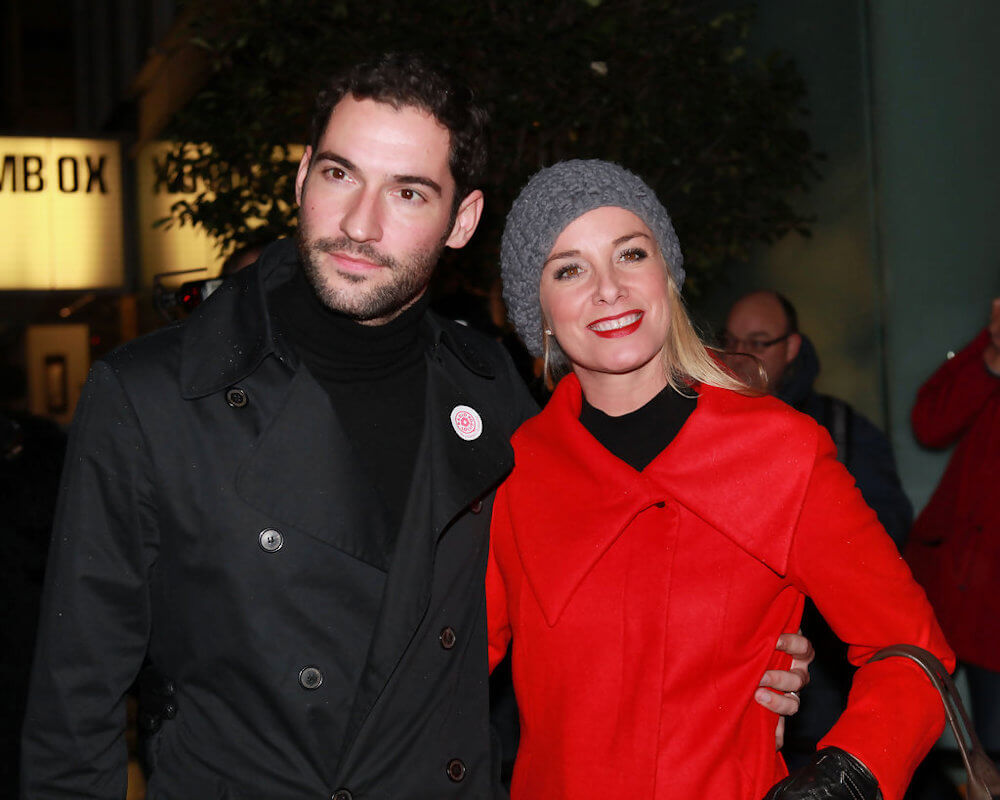 The story of how Tamzin and Tom got together was pretty interesting. Of course, they were first introduced by James McAvoy. But Tom had known her even before they met.
And as we could've expected, after the moment Tom met Tamzin in real life, he fell head over heels towards her immediately.
"She was in a play called Breathing Corpses with James, one of my best mates from drama school," he recalled.
"I knew who she was, and I'd fancied her quite a bit when she played Melanie Owen in Eastenders."
Tom didn't want to waste any time and approached her ever since. A year after that, the couple exchanged their vows.
Unlike his marriage with Meaghan, there was a rumor going on at that time that he cheated with his costar when he was filming Gothica back in 2013. The actor never admitted it himself, though, but the cheating scandal was reported to be the one that caused them to split.
Tamzin was very devastated at that time, according to some reports, but their split was amicable. "We are all good, and we are all moving forward," reassured Tom. But still, Tamzin didn't seem to bother clarifying anything or addressing this issue with the media.
Like Tom, Tamzin is currently in a loving relationship with her current beau, Tom Child (yes, the same first name). 
This time, Tamzin spoke about her relationship and how she is in a happy place right now, despite several hate comments pointing out her 30 years' age gap with Tom Child.
"I'm not going to stop him from living his life at this age," expressed the actress in her interview with Evening Standard. But, she also added, "right now, we're in a really lovely place, and I have a full life." 
She also didn't deny that she wants to have a kid with her current beau, but she doesn't want to plan anything and wants to live her life in more of a "go with the flow" state.
Well, we are so happy knowing that both Tom Ellis and Tamzin are in a happy situation right now!