Who is Timothy Olyphant Wife? His Married Life And Children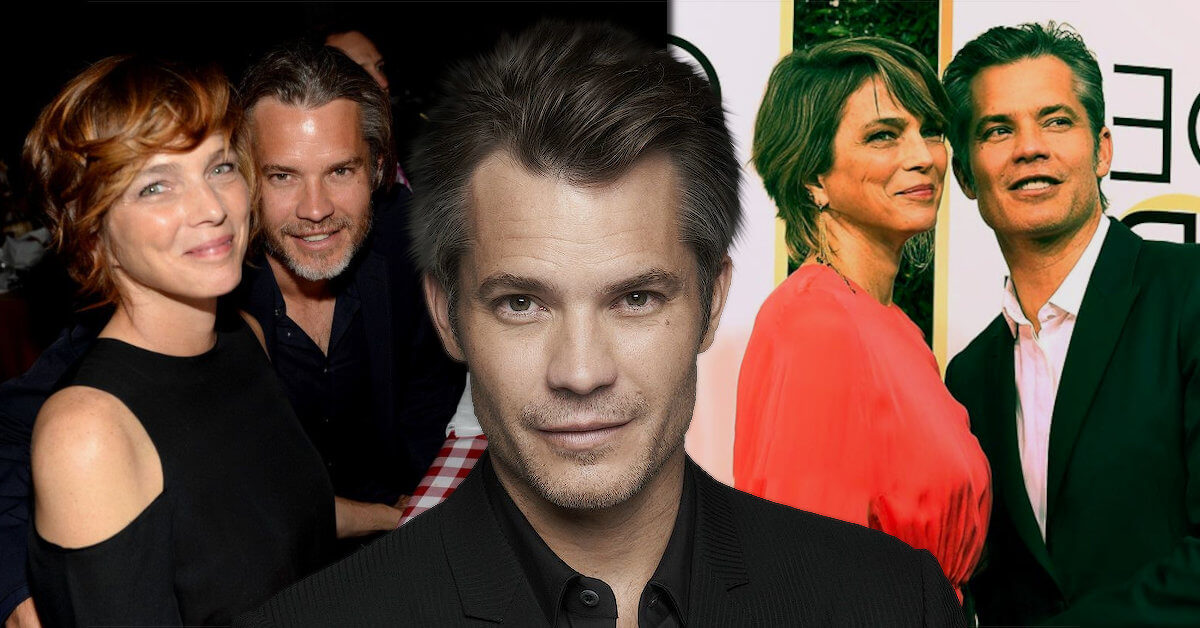 When we hear Timothy Olyphant name, what comes to mind is probably his clever and ruthless lawmen in Deadwood. It is hard to imagine that he is very different from his character in the series, and (thankfully) his relationship and personal life are far from chaos as to how he portrayed Seth Bullock.
Who is Timothy Olyphant Wife Alexis Knief?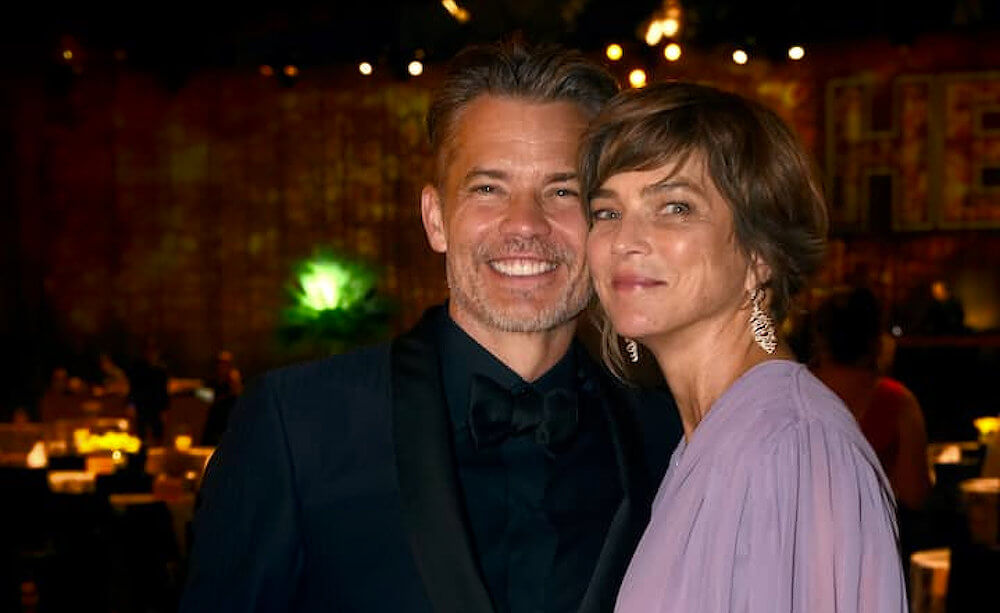 However, when it comes to relationships and his personality outside of the movie set, he is more of a delicate and sweet guy. He had been married to his college sweethearts from 1991! And their married life seems perfect.
During their three decades of being a husband and wife, there was only one little rumor surrounding them, which we will talk about later. Wonder no more! We will dig deeper into everything that Timothy's doing in his real life!
His nearly thirty years of marriage was with Alexis Knief, she also works as an actress, but her name got more famous after she married the Justified actor.
Alexis Knief and Timothy Olyphant met when they were still college students at the University of Southern California. Their first encounter was nothing really dazzling or crazy; they were college friends and spent a lot of time hanging out together, as typical college students did when they were dating.
But, how often have you guys heard college couples stay for a long time, especially knowing that they must've met a lot of terrific and good-looking actors throughout their careers? Not many, right? This couple definitely exceeds what their most counterparts do; being loyal in a relationship.
In fact, Timothy and Alexis got married when they were still in their early twenties, and their career hadn't peaked yet. They officially tied the knot in July 1991. Maybe it was because they built something serious before the fame between them arose?
Apart from that, the two had done an excellent job staying true to themselves and building something that genuinely lasted for a very long time.
The Secret that Helped Them Survive Married Life

The couple never really talked about the secret that made them last, but some media speculated it was due to Alexis' decision to "stay private."
While we know that Timothy has Instagram and Twitter – even though he's not very active on both of those platforms – Alexis didn't exist at all in any social media.
So what she's doing right now also becomes a "top secret"; it seems like she left all the spotlight and attention to her husband only. Maybe it was too overwhelming for them if both of them received a lot of public attention, and looking at how awesome they maintained their personal lives, it is safe to say that it worked for them pretty well.
But, Timothy said that to build something last, both parties had to work hard to achieve that.
"You have to be with the right person, and you both have to be willing to do the work, day in and day out, to make it happen.," told Timothy in his interview with Women's Health. 
However, it doesn't mean Timothy is hiding his lovely wife. Timothy attended several red carpet events together with her, and they seemed comfortable despite knowing all eyes were on them.
Not only that, but Timothy also stated that he decided to "grow together" with Alexis the moment they started dating. Can you guys imagine people in their early twenties, still struggling with college and starting a career (which a lot of unpredictable things would've happened in the future), already made that mature decision to be by each other's side no matter what happened?
We're talking about real maturity here. Not many people can do that – in fact, most people can't.
Timothy Was Caught Wearing His Wedding on His Right Hand
There was also nothing harming or too serious that could part their ways. Well, some people used to assume that they divorced after seeing Timothy's weird way of wearing his wedding ring, but the rumor was quickly fizzled out because it was simply far from the truth.
Timothy was caught wearing his wedding ring on his right hand instead of his left. Of course, the wave of negative rumors spread as soon as people recognized that. But, it turned out that it was just Timothy's thing! He said that he has always been wearing his wedding ring on his right hand, and it was just people who started recognizing it a bit late.
It doesn't mean that there was anything bad going on between him and his wife. On the contrary, the couple only got stronger as time went by. We have so much respect for Timothy and Alexis' family!
On Being a Father and How it Changed Timothy's Life Completely
This everyone's favorite married couple shared three children; Grace Olyphant, Henry Olyphant, and Vivian Olyphant. Even though Timothy doesn't hide their identities, he never over-exposed the life of their children as well. But is there something that we can dig deeper about him and his kids?
Well, the answer is not much. All we know is that Alexis and Timothy decided to wait eight years after they got married to finally have kids. So what are their reasons, actually?
Grace Olyphant, their first child, was born in 1999. He was then followed by his brother, Henry, that was born two years later. And in 2003, their third child Vivian was finally born, too.
The reason for them postponing the kids, some reports stated, was because the two wanted to figure a lot of things out together first. They were still at the beginning of their career when they got married, and they had all of the time in the world to go through a lot of things together, without any burden of raising kids.
After they had children, they continued living together in Los Angeles, and they continued to have the best times of their lives. Children never prevent them from enjoying any pleasures in life, especially after both of them have a stable career.
But, he didn't deny that raising three kids isn't easy and always goes smoothly. However, every second of him being a father is always worth it, he said. When he was interviewed by Woman's Health way back in 2011, he explained how he felt about fatherhood.
"It f***ing exhausts you!" he started. LOL.
"That's how it changes you! My buddy on the show is expecting a baby. I said, 'Imagine I call you at midnight, and I hang up without saying anything. Then I called you two hours later, and I hung up again. This continues. Oh, and by the way, in between my calls, you're wondering if I'm dead.' That's what it's like." Well, I'm pretty sure that was the perfect depiction of having kids. Not only one, but three!
But, looking at how great it turned out for him and the families, a lot of people would agree that he made such a good death despite the constant exhaustion that he got from juggling being a parent and a movie star.
Alexis' Great Punchline at the Emmy Awards
Even though we mentioned that Alexis went a total incognito for her career, can we get a little bit of information about what she does besides being an actress a long time ago?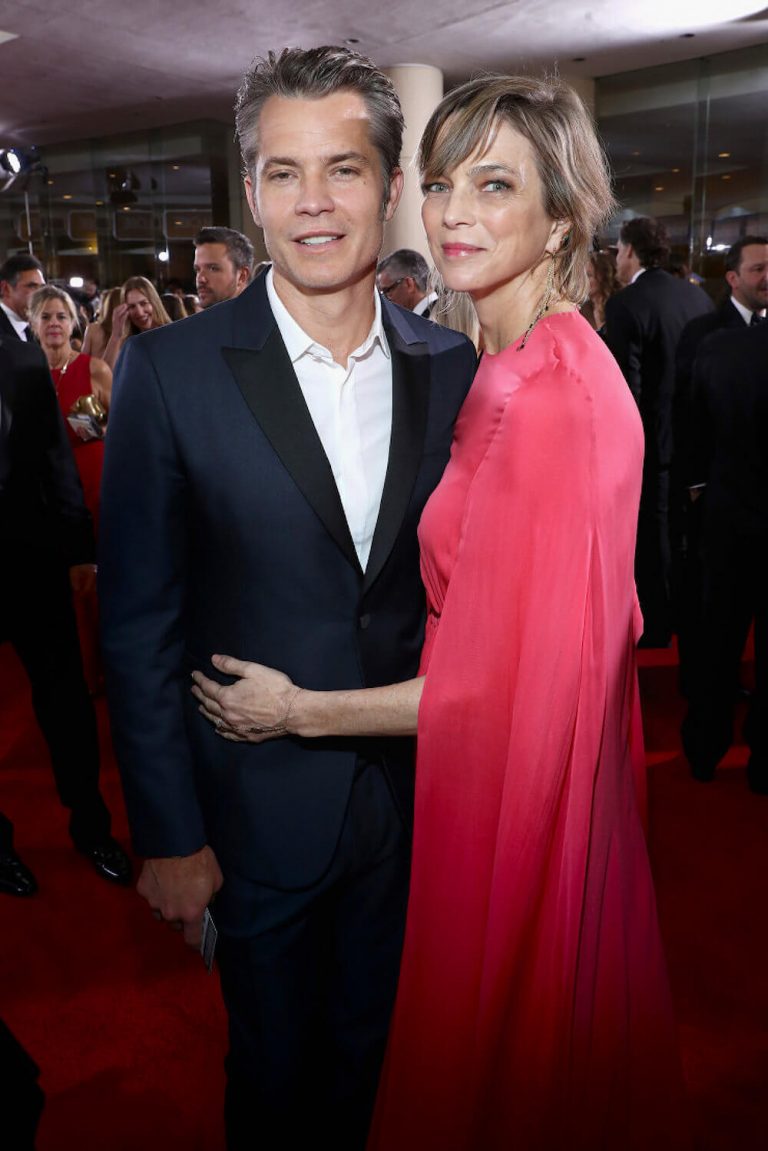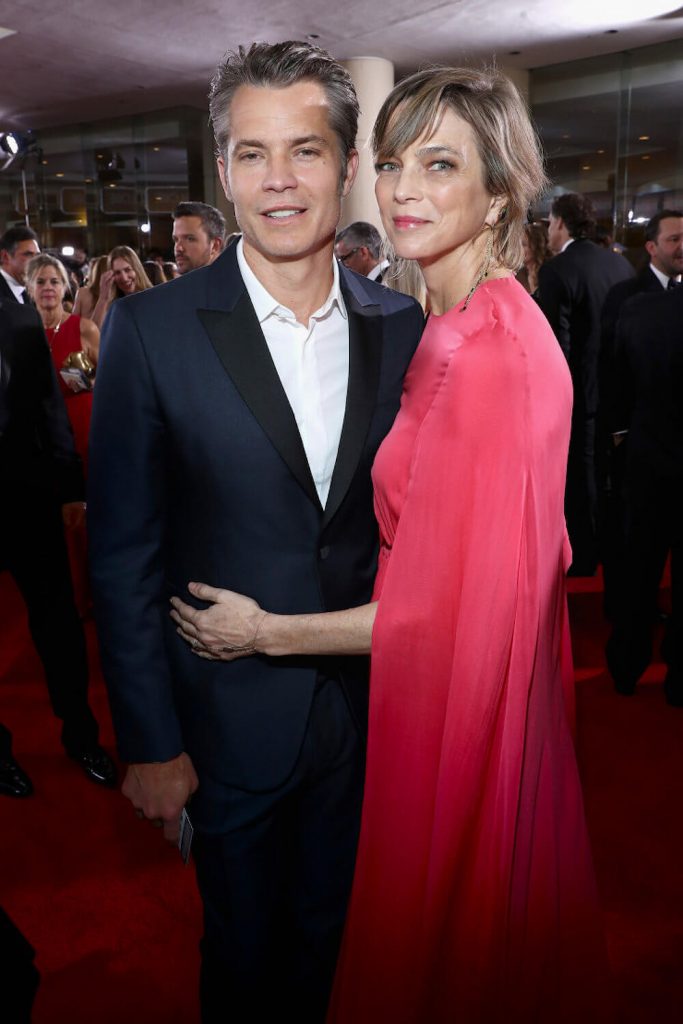 Well, we can know from a lot of sources that Alexis has a total net worth of 20 million USD as per the latest data in 2020. But that's the only thing that we can dig from her.
And unfortunately, not even Timothy liked to talk about what his wife does for a living. But, he did mention that Alexis prepared a "killer punchline" for the time when Timothy won the Emmy Award. So, yes, she is that supportive wife just like that.
During his 2012 interview with Conan, Timothy spoke about it, saying, "Kyle Chandler won the Emmy. I was very happy for him. But, I think he deprived everyone of a great speech. My opening line – this was my wife's idea, actually.
I was going to look at the trophy and then look out at my wife of 20 years and say, 'Well, honey, this is it. I'm finally leaving you," the Justified actor explained while laughing. LOL! They seemed to share a great sense of humor, didn't they?!
Of course, he wasn't serious when he said that he would leave her three decades' wife. But, as we can see up to this point, they continued to live in peace, far from the paparazzi's constant scrutiny, and continue being the perfect couple that we all love.