Who is Sofia Vergara Husband? Facts Surrounding Her Love Life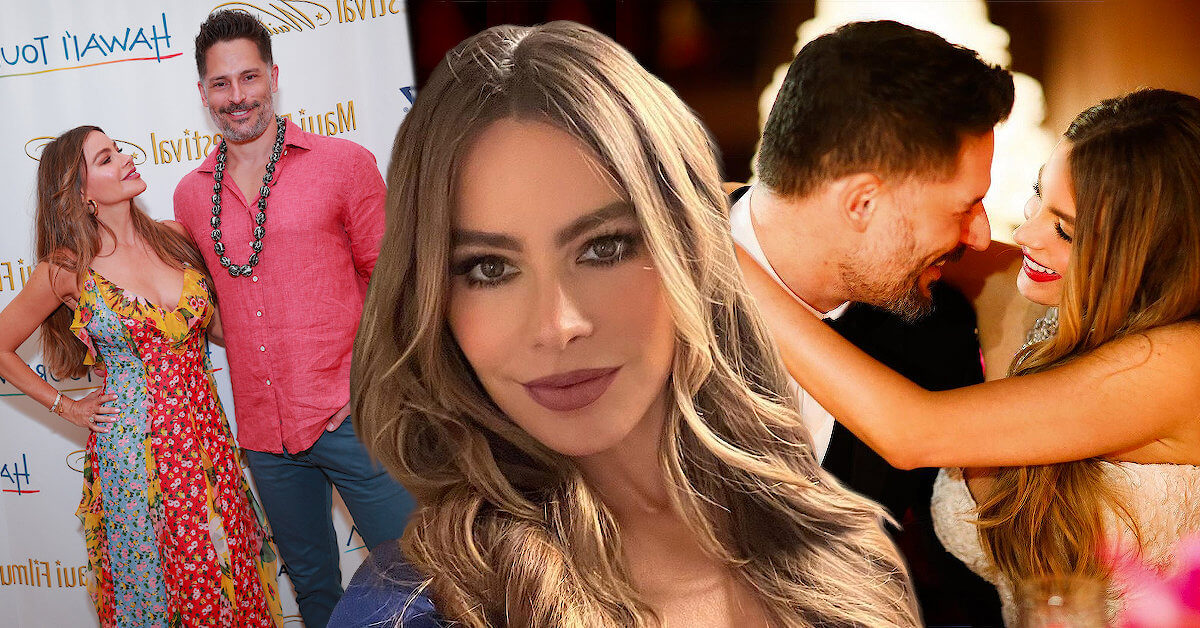 Sofia Vergara has been a pretty successful actress since the late 90s when she co-hosted the Spanish TV Show Univision. Since then, we have often seen her stunning yet witty character in movies and series like Hot Pursuit and Modern Family.
According to Forbes Magazine, she is among the top ten highest-paid actresses in 2019.
Who is Sofia Vergara Husband, Joe Manganiello?
When it comes to romantic relationships, Sofia Vergara never lacks men who surround and adore her. It doesn't mean that she changes her relationship status every month and such.
As of July 2023, Sofia Vergara, the renowned Colombian-American actress and model, is currently single, having recently gone through a separation from her husband, Joe Manganiello, after 7 years of marriage.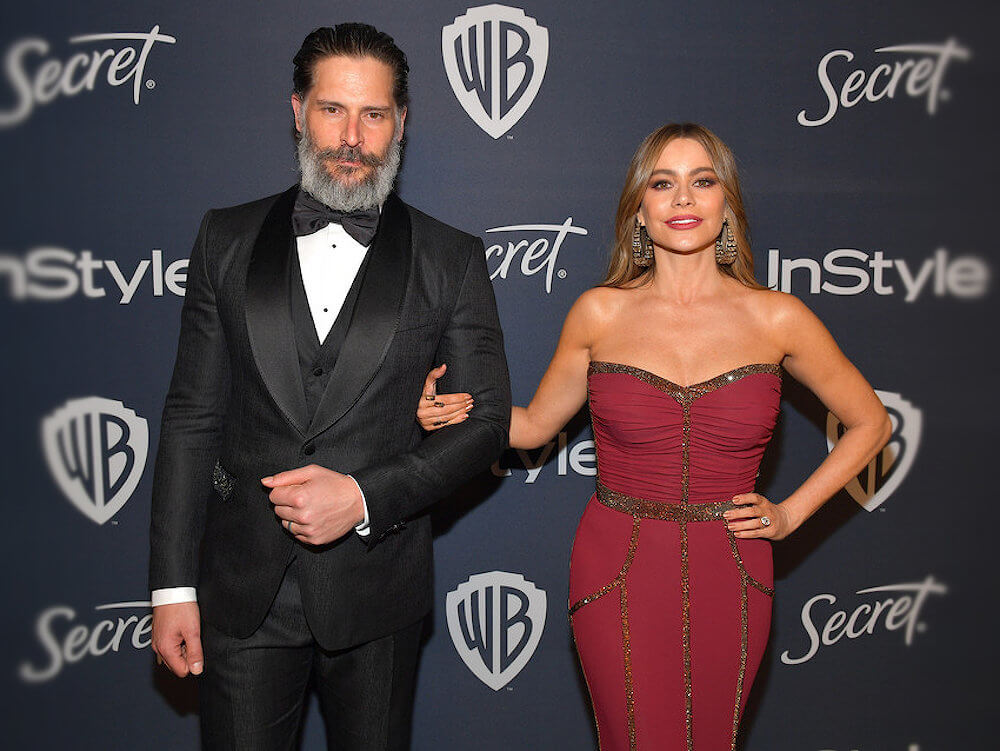 The couple celebrated their seventh wedding anniversary in 2022. Both Sofia and Joe commemorated the anniversary on their Instagram, with Joe writing a heartwarming caption for his post.
"Seven years ago today… I love you Sofía 11.22.15" the actor wrote, and he succeeded in making the ladies among his followers jealous.

Sofia Vergara and Joe Manganiello 7th Wedding Anniversary
The story of how they end up being a husband and wife was quite interesting. Sofia and Joe were dating for only six months before they tied the knot. Sofia was even engaged to Nick Loeb when the two met for the first time at the White House.
Knowing that, of course, some people thought they were moving too fast, but the two were able to prove to people that six months was enough to build a long-lasting marriage just like what they have now.
Sofia Tried to Ditch Joe at First Since She Just Broke Up with Her Former Boyfriend
Sofia and Joe began dating as soon as she broke up with Nick in June 2014. However, Joe already had his eye on her since the first second they met, and he stated it in his interview with E! News. Joe didn't waste any time and immediately made a move when he saw the opportunity (as he should!).
"We had talked, or kind of bumped into each other, but we didn't start dating until she was single. I mean, she had a boyfriend at that time, so I probably could have gotten into a fight for doing that. I'm not trying to start a fight at the White House," the actor said jokingly.
But as we know, he already had the intention to get to know her more.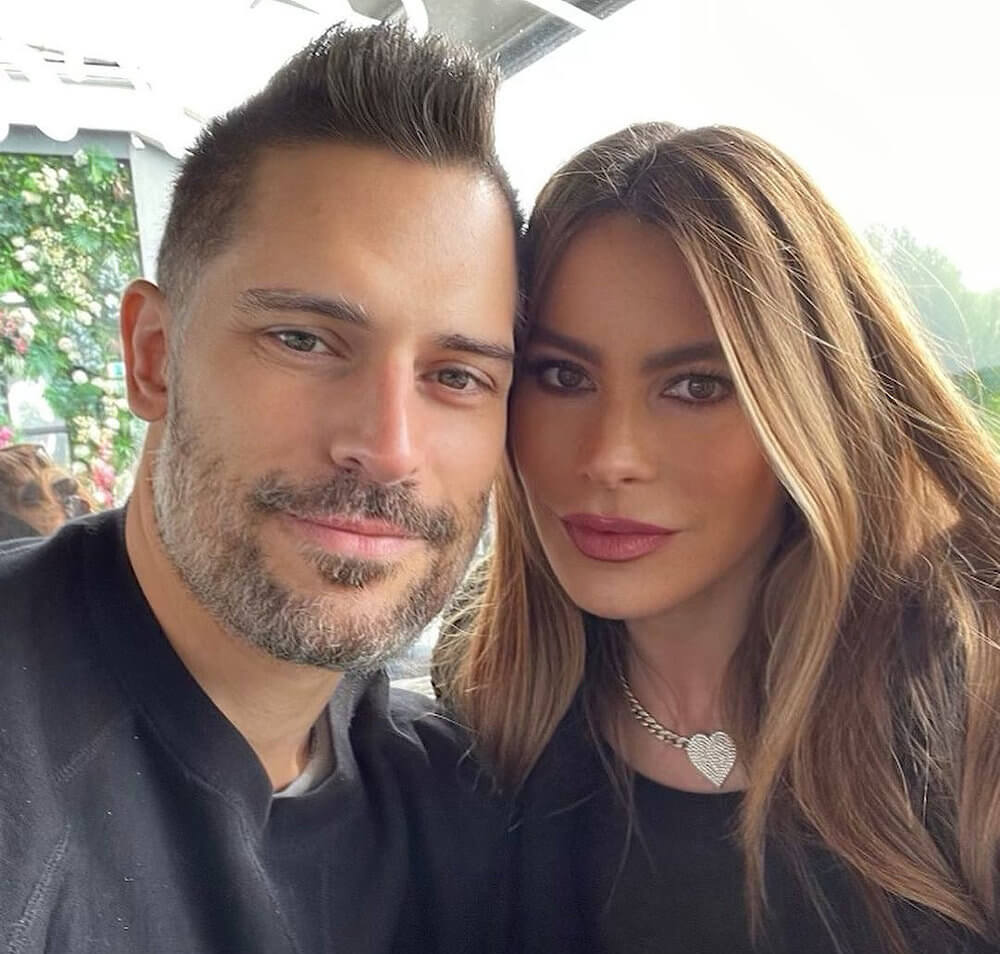 Still, in the same month as their first encounter, Sofia and Joe had their first date, and it went pretty well for them. Even though Sofia tried to push him away at first, Joe didn't give up and still approached her. Joe revealed their first-date experience in his interview with Haute Living back in 2015.
"Our first date was her giving me every reason why it would never work out. Like, 'You're too young, you're an actor, you're this, you're that," and she was just doing it to hear herself say it. She was trying to talk herself out of going there," Joe recalled their first date experience.
No matter how hard Sofia tried to ditch him, she couldn't resist that she fell for him from day one, too. She said that her family immediately "approved" him as well. And then she continued with, "What is there not to approve of?" Yes, yes, Sofia, we're aware that Joe is a complete package.
After seven years of marriage, Sofia and Joe don't have any children. However, Sofia has a son, Manolo Gonzales Vergara, from her previous marriage with Joe González when she was just eighteen. She has remained close with her son and continues to maintain a strong relationship with him.
Breaking Up with Nick Loeb Doesn't Make Sofia Stopped Crossing Path with Him
Here is the guy we mentioned earlier when Sofia first met Joe, Nick Loeb, with whom she was together for four years.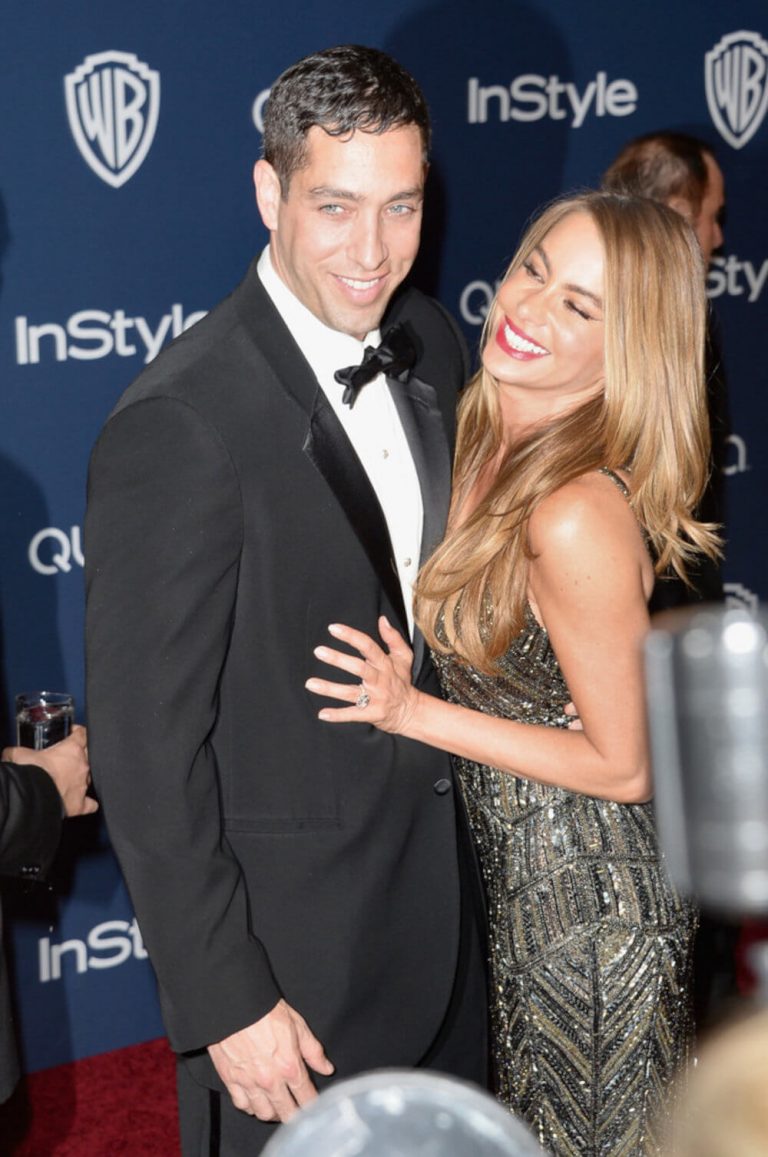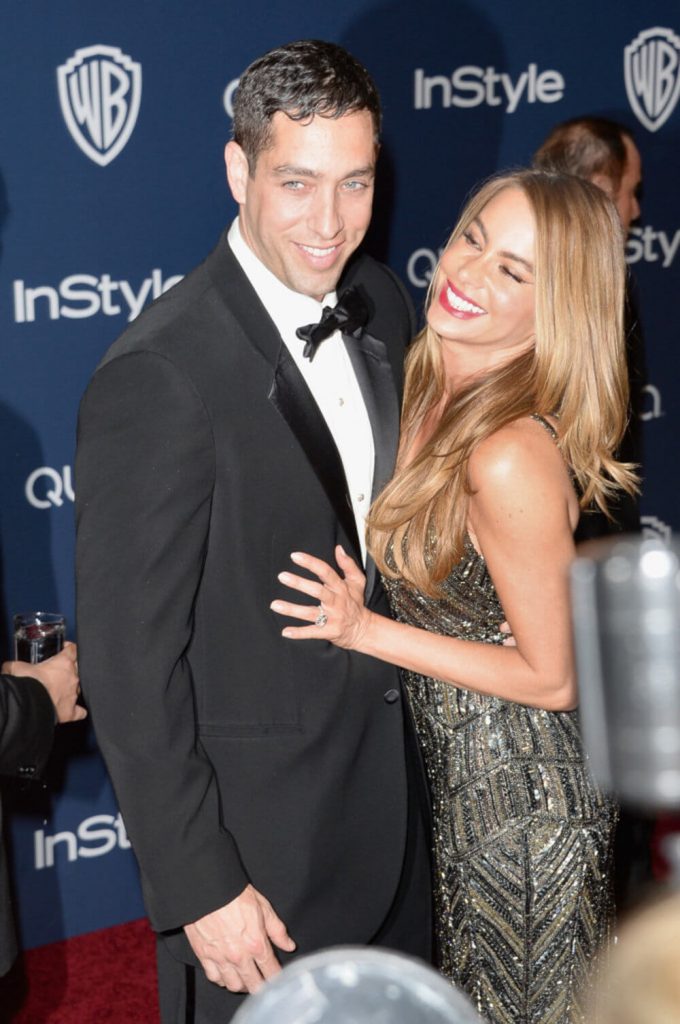 Sofia and Nick's relationship seemed perfect in the first three years, but they faced some struggles in 2014. As Sofia told herself on her Instagram, the reason was due to their ever-increasing schedule that they couldn't even find a time to spend time together.
"We have been having too many problems with figuring out how to spend time together, and because of my work and now his, it's been getting worse and worse, not fun anymore," the actress posted a screenshot of her notes on her Who Say account, which has been deleted.
Some people wondered whether Sofia and Nick stayed friends after they were no longer together, especially after they underwent a battle in court regarding the use of Sofia's frozen pre-embryos that they created together (they both agreed to go through in vitro fertilization).
Sofia filed legal documents in California in 2017, three years after they broke up, expecting to prohibit Nick from using her frozen pre-embryos without her consent. And after four years, the Los Angeles court finally ruled in favor of Sofia.
When they were still together, Sofia and Nick signed a legal document, implying that there must be an agreement from both parties if any of them wanted to do anything with the embryos. And if Sofia doesn't let him do anything with the embryo, it means that he shouldn't do it.
But, according to People, Nick stated he agreed to that document under "duress," even though there wasn't enough evidence to back it up; hence Sofia won.
This case was already dismissed after the court was in Sofia's favor, but Nick and his attorney are still trying to win this case to the Louisiana Supreme Court. After all of this, it's not convincing to say that Sofia and Nick are still friends.
Nick Was Kicked Out from a Club and Ripped Sofia's Dress
If you think Nick has some kind of issues with himself after reading that, wait until you hear the news about Nick being kicked out by a club in Miami due to a fight at a nightclub, AND he pushed Sofia until her dress fell down and ripped.
It happened at Story nightclub, which Chris Paciello owns. And it was on New Year's Eve 2012. Nick was jealous of how Sofia was still on good terms with Chris, despite Chris going to jail, and they broke up more than ten years ago.
The media's not sure whether or not Nick was drunk at that time. But, before the fight happened, Chris was seen having a heated argument with Chris and ended up beating someone else – maybe to express his anger.
Even though the couple was seen kissing and leaning on each other again the next morning (as if they forgot what happened the night before), the relationship finally ran its course. Sofia had a pretty intense time, indeed.
Sofia Vergara and Chris Paciello
Another love story that Sofia has ever been involved in is with Chris Paciello, the Kings of South Beach actor and the Miami nightclub king. Sofia and Chris owned one of the biggest clubs in Florida back in the late 90s. The club was often visited by many big names like Jennifer Lopez and Madonna.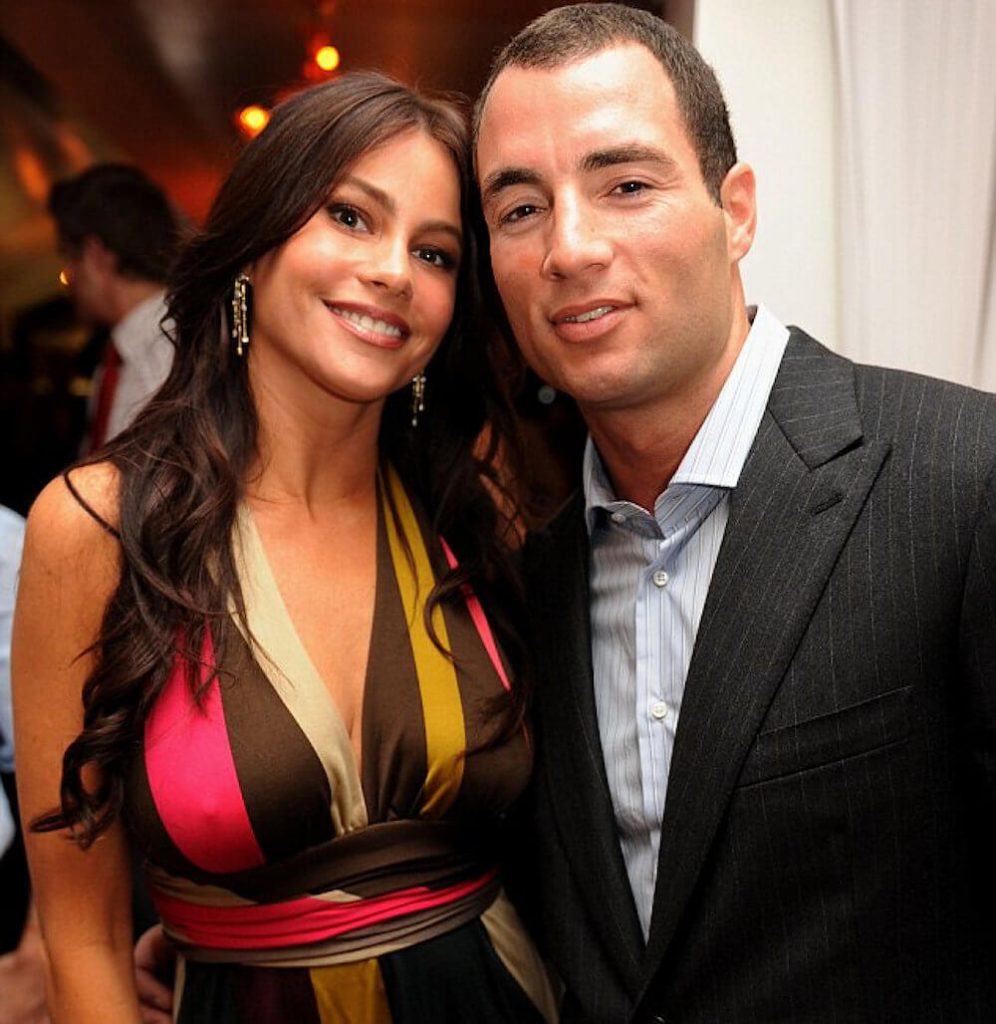 She was rumored to be with some guys after breaking up with Chris and dating Nick nearly ten years later. But, according to some sources (and looking at Nick's jealousy over Chris), Sofia seemed to still have a special place for Chris and will always support him in anything that he does.
On Getting Divorced with Joe González and Had to Raise Her Son Alone
Sofia seemed to be the kind of person who got a lot of lessons in life from a young age. From dating one of the richest men in Florida, having sued by her own embryos, to finally being in a healthy and stable relationship.
She also experienced walking down the aisle and saying "I do" when she was still eighteen – and had a son already.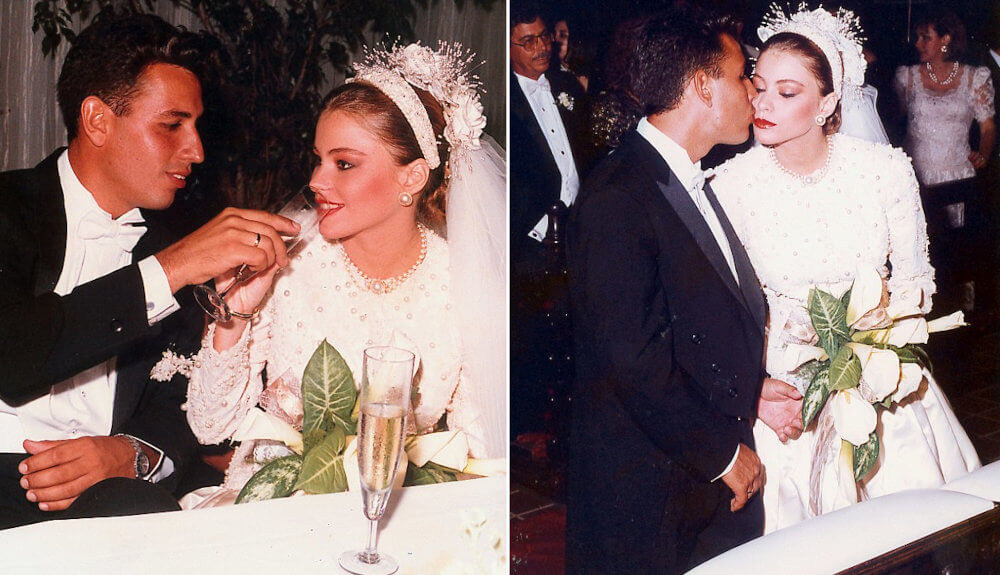 Her first marriage was with Joe González, her high school sweetheart. They got divorced in 1994, despite her son, Manolo Gonzales Vergara, who was still two years old at that time. Their marriage only stayed for three years.
Sofia stated that the two are still good friends until now, but she admitted that she's the one who does pretty much all the parenting responsibilities and is the one who's always there for her son. But, she didn't have any regrets about it.
"Now that I look back, I never really needed the help of anyone. Of course, I had help, my manager, and my agent, but not really someone that was a husband or a boyfriend. So yeah, it does feel great to look back and know I've done it all myself. It's rewarding," told Sofia when she was interviewed by Harper's Bazaar in 2016.
But, she quickly added, "Not that there's anything wrong with a man taking care of you and helping you."
We always stan a strong and independent woman, though! It's a good thing that she now has Joe Manganiello, who loves her very much (as he should!). And knowing that his son is now reaching his 30s, it finally got easier for Sofia and her family.