List of Brittany Renner Boyfriends: All The Detail About Her Love Life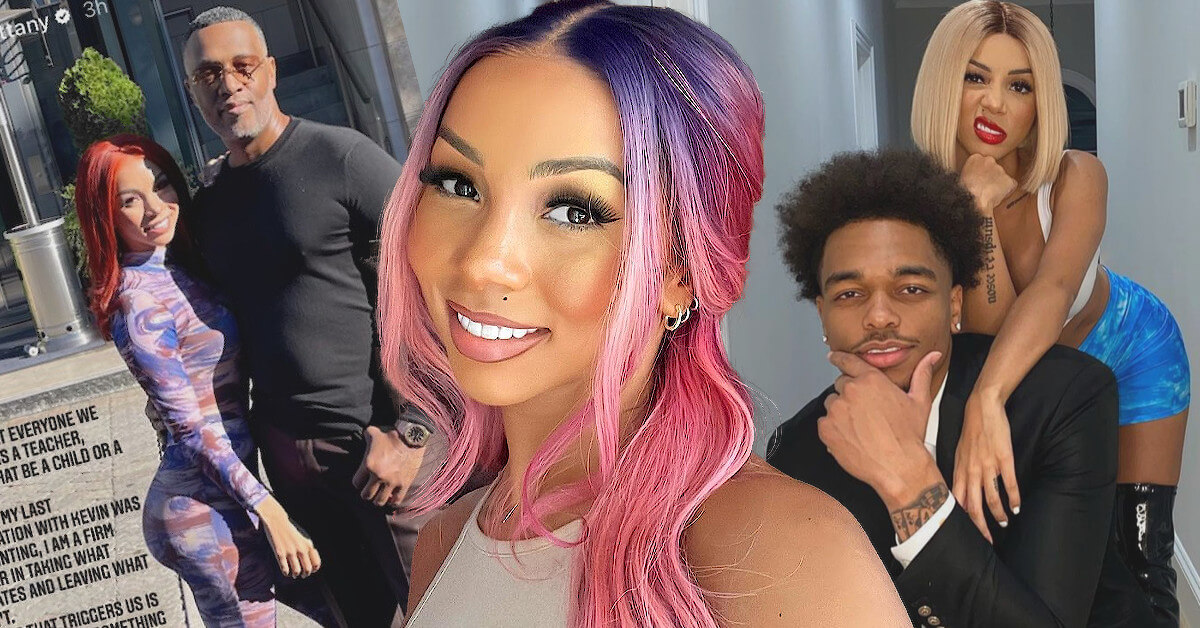 The men who romantically related to Brittany Renner were quite many, such as Kevin Samuels, the late American relationship advisor, Colin Kaepernick, a football player, and also Trey Songz, who is famously known as an American R&B singer.
And many other men were connected with Brittany, and there was one guy with whom Brittany shared a son. Curious as to who the father is? Let us dig in below!
Brittany Renner's Boyfriend List: Did She Ever Date Kevin Samuels?
Brittany Renner and the former relationship guru, Kevin Samuels, had once sparked a romance in 2021. This news spread fast as Kevin Samuels uploaded a video showing Brittany Renner standing beside his car.
But the fact that Kevin might have dated Brittany invited some people to mock them, as seen in the comments on Twitter.
This story was made after the 'relationship guru' passed away, showing that Brittany Renner was sorry to see him go. However, it seemed that it didn't even affect Brittany.
She even reposted Kevin's post through her Instagram story. A motivational caption was well-written on her account. The caption said, "I believe everyone we encounter is a teacher. No matter who it may be, a child or a tyrant.
Although my last conversation with Kevin was disappointing, I firmly believe in taking what resonates and leaving what doesn't."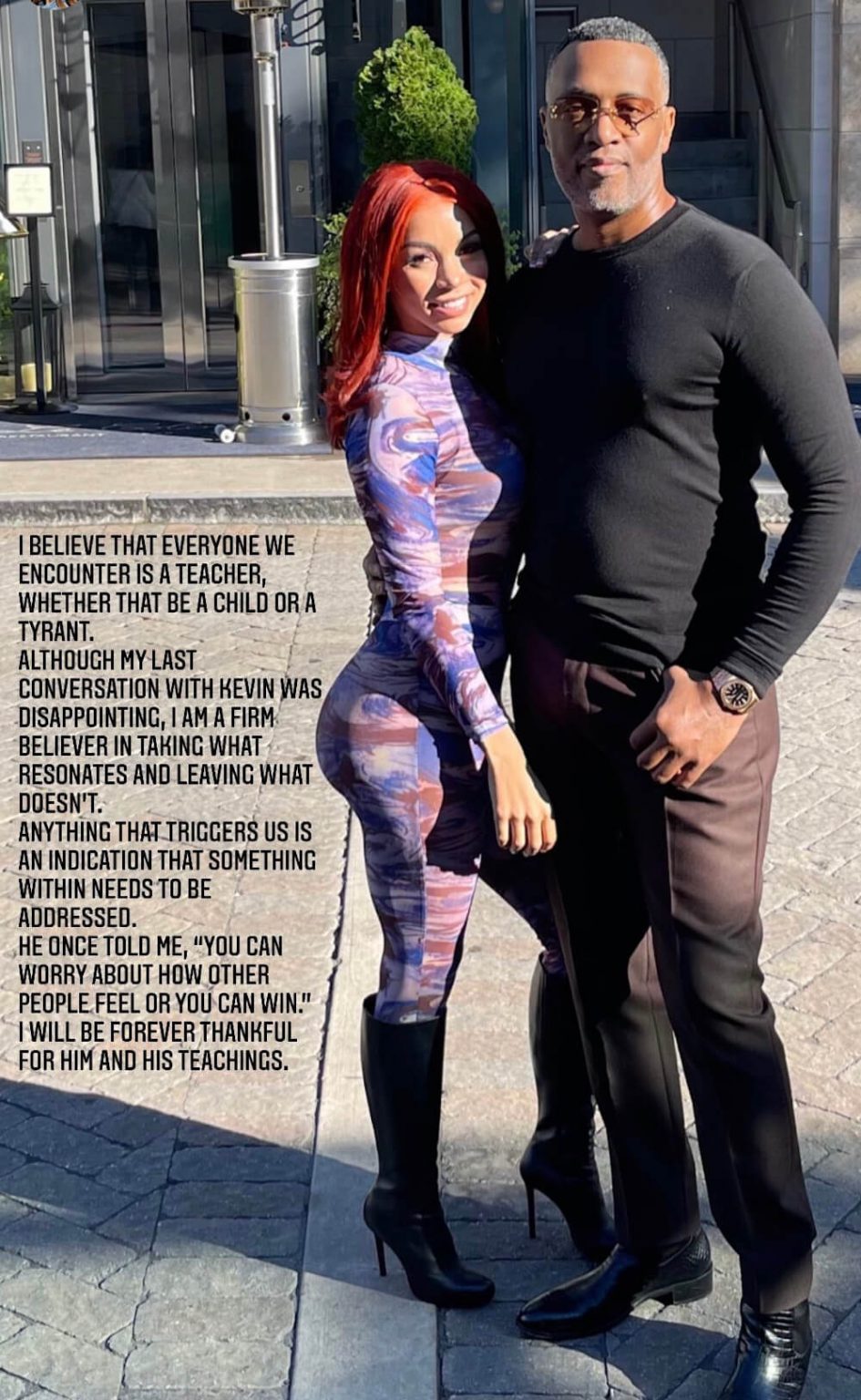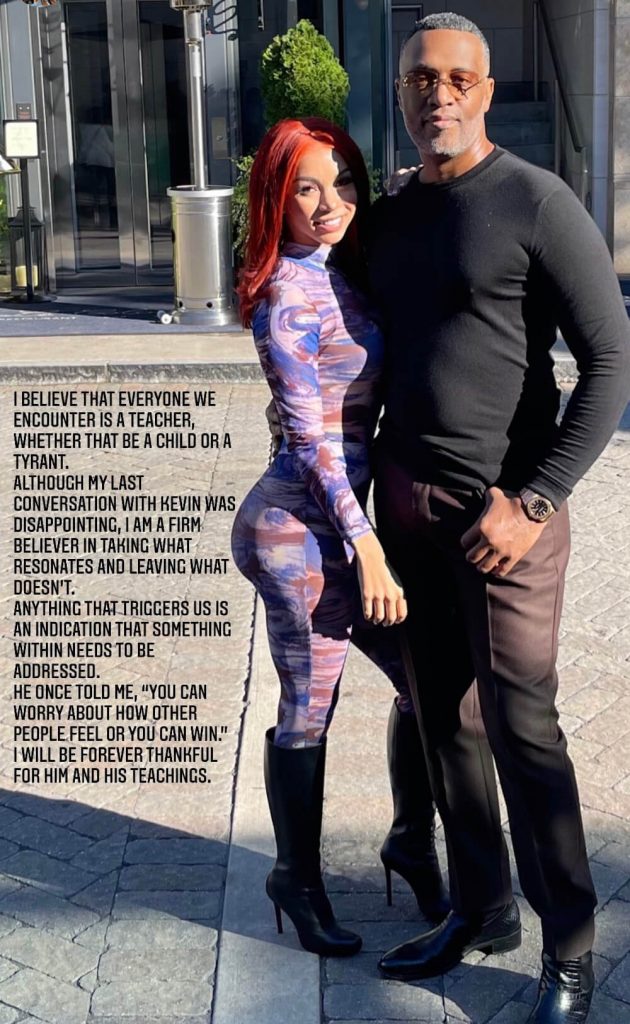 But, despite her disappointment, Brittany Renner could still thank Kevin by saying, "He once told me, 'You can worry about how other people feel, or you can win.' I will be forever thankful for him and his teachings."
And when the two were still enjoying their rumored romantic relationship, we could see that Brittany announced her relationship through her Instagram feed once (the post had been deleted now) and said it was 'stepdaddy season.'
Brittany also put a caption for the Instagram feed, "Hey guys, hi. It's officially step daddy season. Yeah, what's up? I got the car seat in the back. Let's go to the park! Don't let your baby daddy or baby mama block your blessings."
However, Kevin Samuels never confirmed their relationship until his life ended on May 5, 2022. So, we can't be sure whether the pair had a romantic relationship.
Reading about this relationship story, could Brittany and Kevin have been a good pair?
Let us now discuss Brittany's other relationship with P.J. Washington below.
P.J. Washington Was Rumored to Share a Son with Brittany
P.J. Washington, whose full name is Paul Jermaine Washington III, couldn't help but get angry when the rumor swirled up and said he was paying the model up to $200k per month for child support.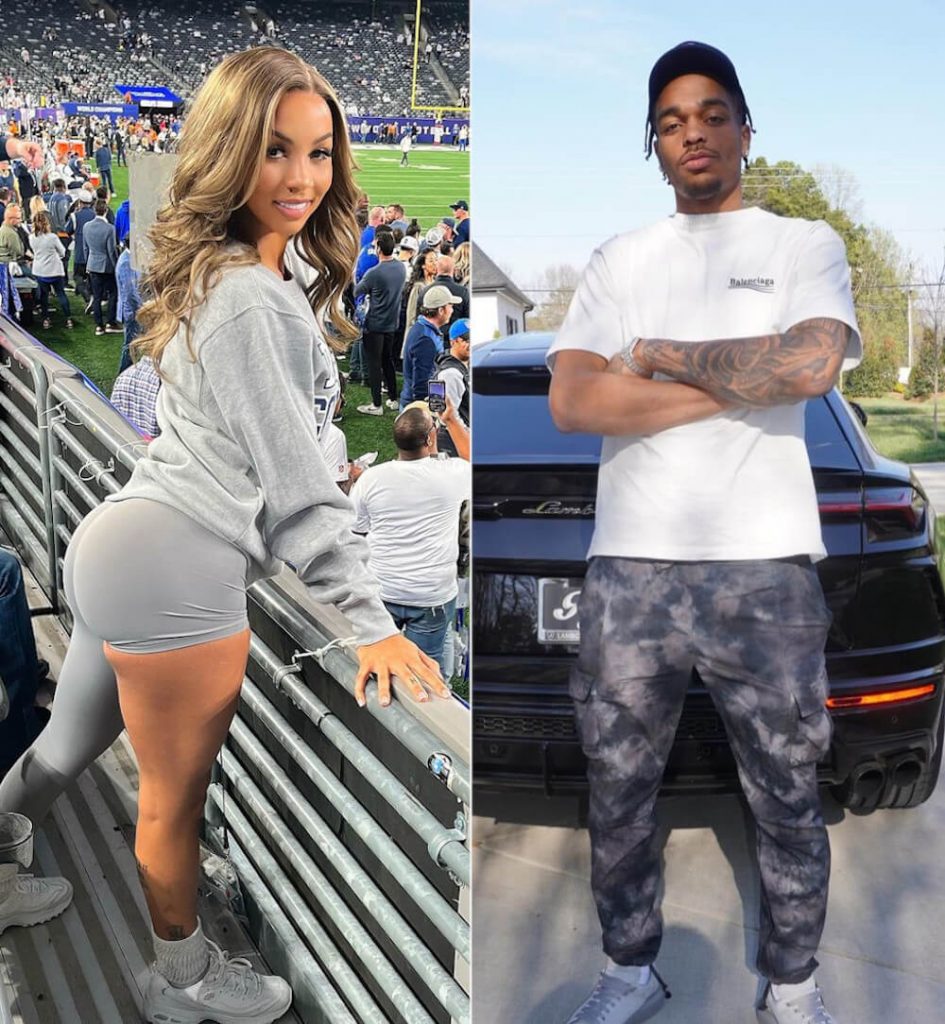 On August 12, 2021, he tweeted about this nonsense, saying, "Stop the (lies)" with a cap emoji.
However, Brittany continued her story and said, "I thought he was my guy. You know, I've been with men with way more money.
If I were trying to cash out, I would've cashed out five or six years ago with men with a lot more," Brittany said, considering that the Instagram influencer had been linked to several celebrities and athletes like Trey Songz and Colin Kaepernick.
It was fortunate on Paul's side, as many people defended him. Some accounts also said that $200k a month sounds like a cap. But who knows that perhaps many people believed this story?
And recently, the news that P.J. Washington was engaged to Alisah Chanel came out on August 31, 2022. Brittany, who might be broken-hearted, actually congratulated the two through the comment section of Alisah Chanel's Instagram post.
Brittany commented as if she was thrilled with the news (yes, she was probably indeed happy). She wrote, "Congrats to you guys!" to the post, which showed a diamond ring on Alisah's finger.
Even though there were so many denials on Paul's side, he was delighted when Brittany's pregnancy news came out. The announcement came out in lengthy Instagram posts uploaded on February 26, 2021.
The basketball player even wrote in a then-deleted Instagram post with the caption, "Can't wait to meet my Lil man." For the dating news, the two confirmed the rumor in 2021. The announcement indicated they had already been together for over a year.
Another piece of evidence also showed up in early 2020. Both shared pictures from a similar couch, making fans speculate that the pair might have spent the quarantine period together.
Did Brittany Renner Ever Romantically Relate with Colin Kaepernick?
This one relationship which happened around 2013, might sound cruel. In a transcription from Total Pro Sports, it was said that Brittany Renner broke up with her previous boyfriend, Casey Therriault, to be with Colin Kaepernick.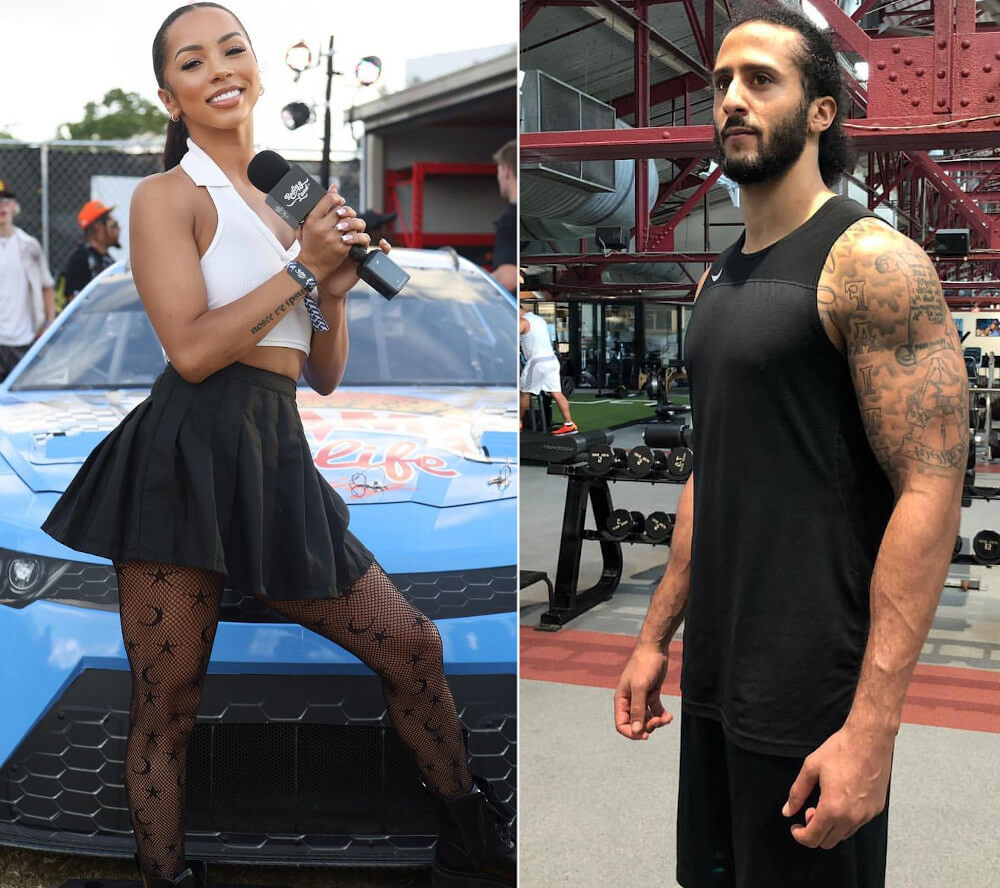 Brittany then revealed that Colin was unwilling to pay for her flight. Colin didn't deny that, but he had his alibi: he didn't pay for Brittany's flight because he wanted to see her true intentions and whether she wanted to see him.
And on the other side, Colin was trying his best to hide her away so that people wouldn't know about their relationship.
It was like Brittany Renner was a 'mistress,' although she stayed with the football player for days and even made his bed. Brittany Renner also said that Colin kissed her forehead before leaving for practice.
But this sweet story became ridiculous when it was time for Brittany to catch her flight home. Brittany genuinely asked when she would see him again, and Colin only answered, "What I want to do and what I'm going to do are two different things. That's all I'm going to say."
Considering that Brittany often had relationships with athletes, people began talking about her comment, which said, "athletes are dumb." This comment didn't only point out to Colin Kaepernick but also to P.J. Washington.
However, netizens always side with the guy, even if Brittany is a victim. Poor Brittany. When the news about Brittany blaming Colin Kaepernick appeared on Twitter, some users tried to defend him. One said, "And what's wrong with that? I'm sure he paid for his trip when he came to see her."
The other user also knew it was just one of the women's games. He said, "That's not making her. Colin just knew the game women play to prey on rich athletes."
And he continued, "If you want to see him pay for your flight if she's going to ask to drain your wallet when you're barely dating, imagine what she'll do during the marriage."