Who is Sam Heughan Girlfriend in 2023? Is He Married?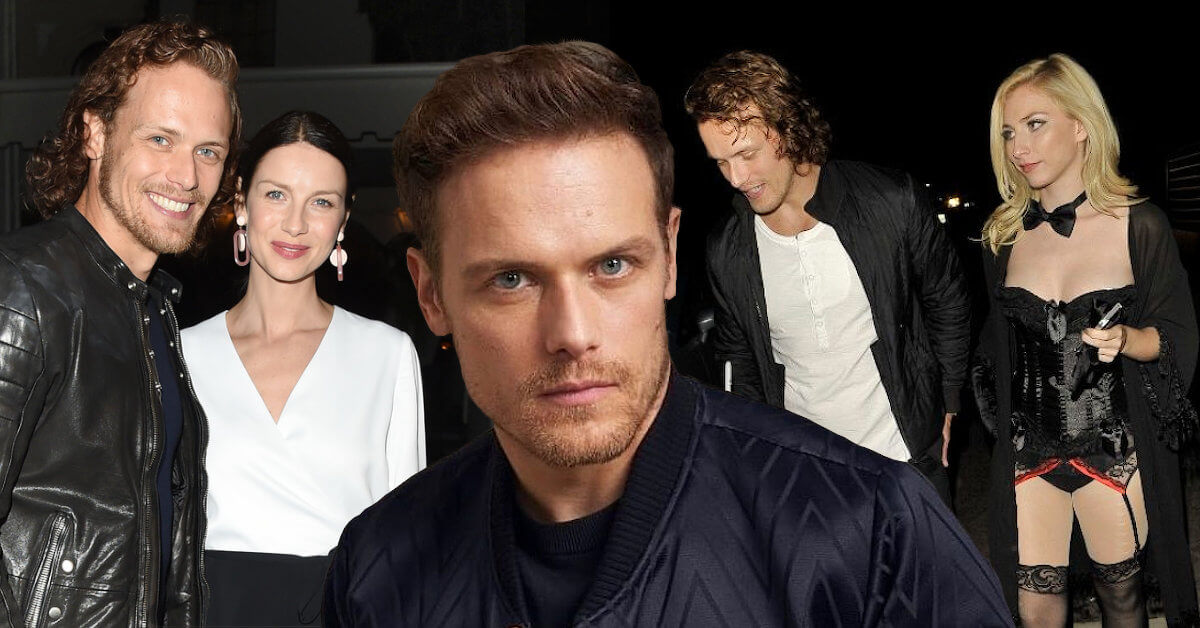 It's understandable if y'all can't get enough of how hot Jamie Fraser is in Outlander with his Scottish accent and all.
Sam Heughan won the People's Choice Award for Favorite Cable Sci-Fi/Fantasy TV Actor and the Saturn Award for Best Actor on Television from his role as Jamie Fraser alone. That explains how awesome he is in the series.
His other famous movies are The Spy Who Dumped Me and SAS: Red Notice. Besides working as an actor, Sam is also an author, producer, and the guy behind a Scotch whisky brand Sassenach Spirits, which by the way, has been sold out at the first release.
Is Sam Heughan Dating Anyone?
What else is Sam Heughan capable of? Seizing women's hearts, of course. Even though he is completely single at the moment, he's been linked with several hotties and is eager to find his perfect match.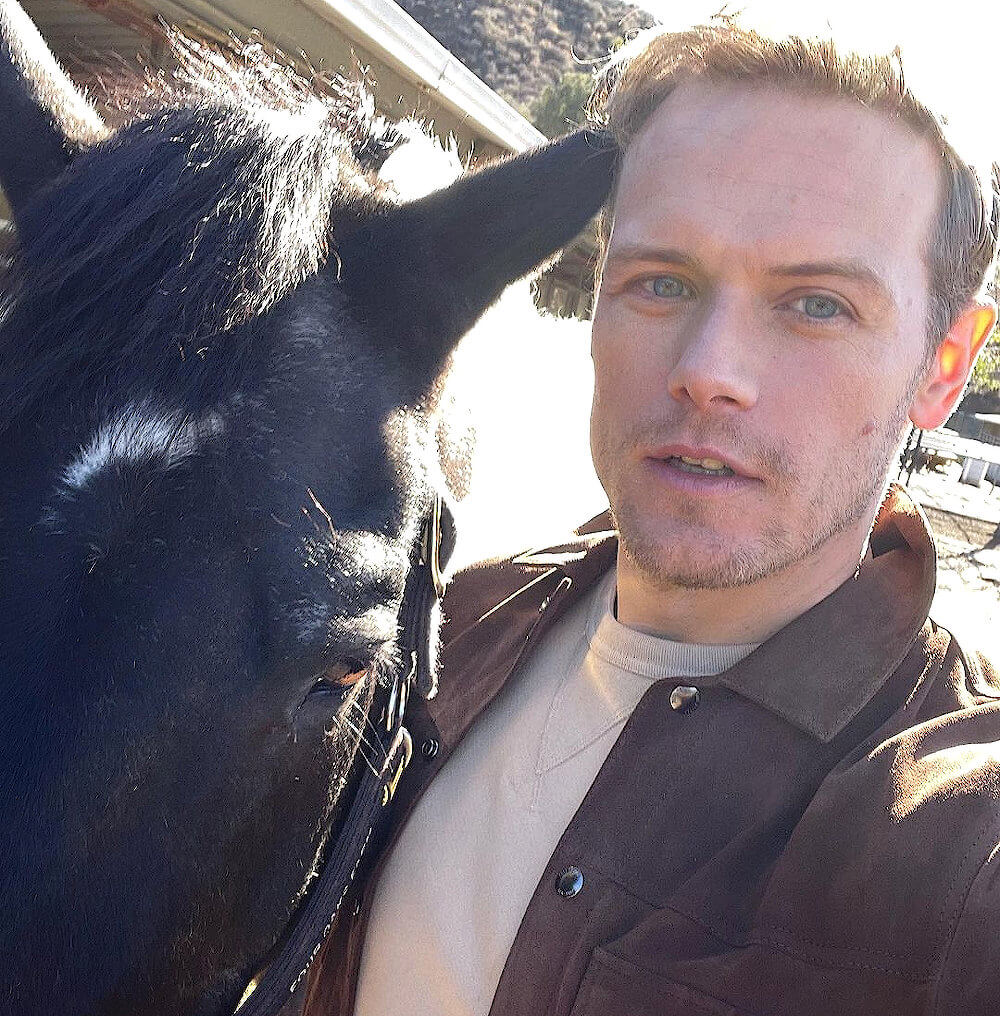 Outlander's massive success and recognition might have its price for Sam Heughan. In his interview with Inquirer, Sam insisted that he's eager to start a new romantic relationship and wanted to find "the one" that he could settle down with, just like his character in the series.
"I would like to emulate some of Jamie's qualities," Sam started answering. "The love that Jamie has for Claire – it would be amazing to find something like that myself. However, the ever-increasing workload from filming Outlander got in the way.
"Certainly, relationships are hard when you're working in Scotland ten months a year. I travel a lot, and any downtime I have, I'm trying to do other projects, so very much, my career comes first," revealed the Bloodshot star.
The desire is there. But, since Outlander is entering its sixth season, Sam can just keep dreaming about having that special someone in his life.
So, what about Sam's relationships in the past? Is he always single throughout his entire career as an actor? Fortunately, not really. Sam did have several relationships, and some famous names like MacKenzie Mauzy and Cody Kennedy are on the lists.
Sam Heughan Never Admitted that He Dated His Ten Years Best Friend, Amy Shiels
The latest dating rumor surrounding Sam is with the Twin Peaks star, Amy Shiels. Both of them have been best friends for ten years! So if they were dating in real life, it would've been a perfect kind of relationship.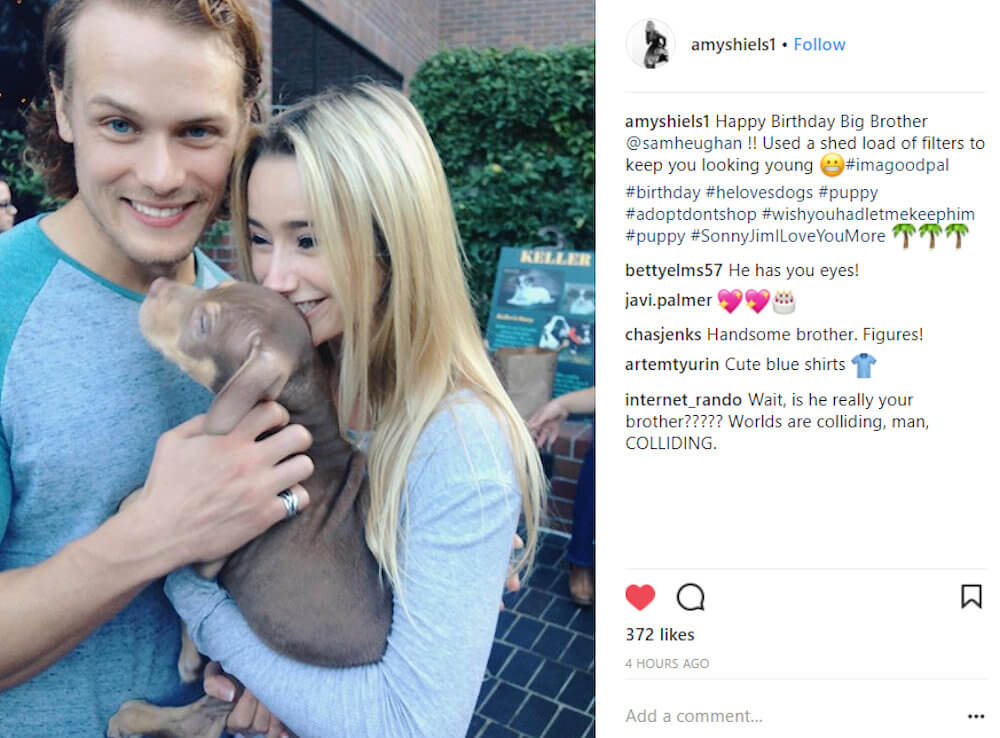 The rumor sparked in 2018 when one of Sam's fans tweeted that Sam and Amy would make a perfect couple in real life. It became viral because Amy favorited the tweet, which indicated that she "approves" or "agrees" with the statement. That might sound like a usual tweet from fans (I mean, don't we all ship our favorite actor with whoever we want, really?). Unfortunately, though, the tweet got deleted by the author.
Neither Sam nor Amy commented about this rumor, and it seems like they let it open for their fans' interpretations. Or maybe they didn't mind being rumored together? I mean, why would they, right?!
And last year, Amy was seen attending The Spy Who Dumped Me's movie premiere, and the two seemed pretty comfortable with each other. Yea, maybe just as friends. I'm pretty sure they would remain quiet even if the romance was indeed there between them.
When Sam and MacKenzie Mauzy Were Together, Sam Never Bothered to Hide Their Relationship and Even Post Their Pictures in All of His Social Media
If Sam doesn't want to talk about his closeness with Amy, it's a whole different case with his relationship with MacKenzie Mauzy, who's best known for her role in Into the Woods and Girls Night Out.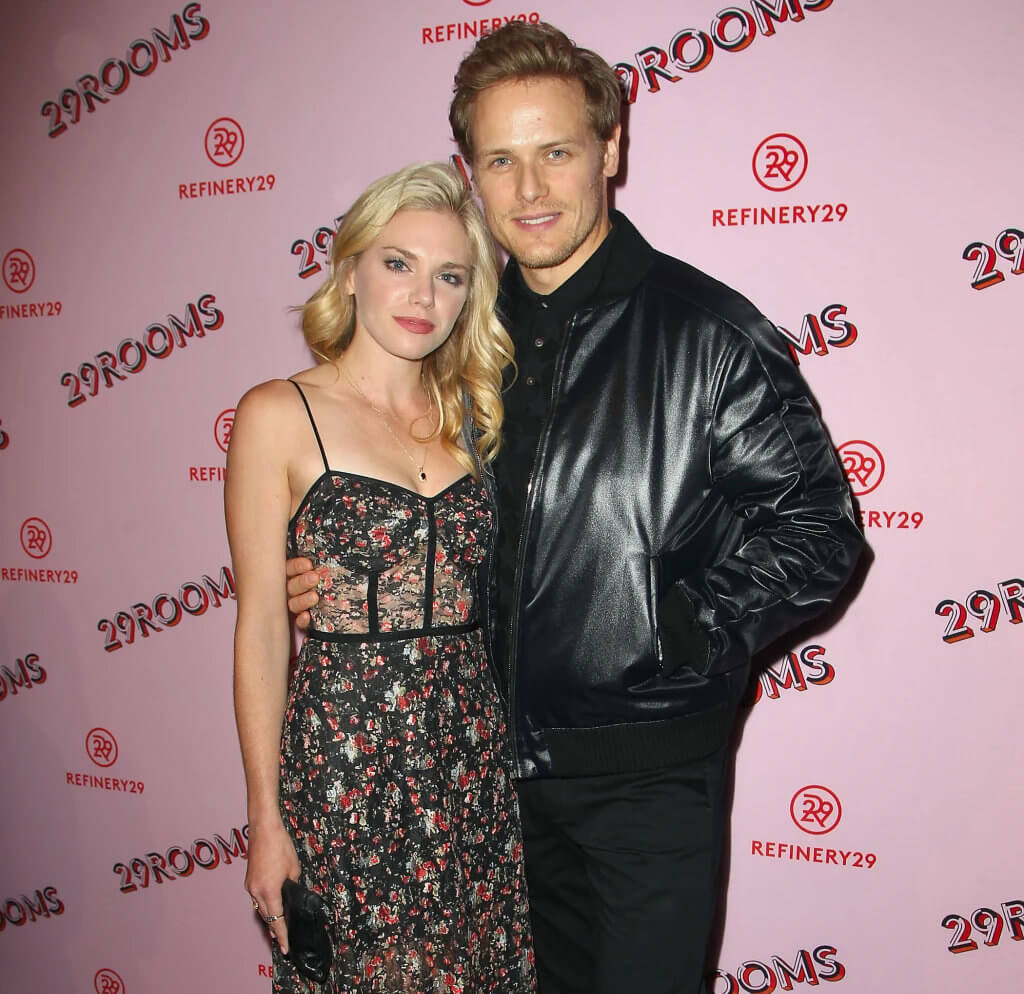 When Sam and MacKenzie were together, they didn't even bother to hide their romance. They let the paparazzi and their fans see them giving love to each other, especially when strolling around the city and attending red carpet events together. Even though that didn't happen too often, those moments were still worth our attention. Not only that, but Sam also dedicated some Instagram posts for MacKenzie. 
They made their first appearance in February 2017 at the New York Fashion Week. They took several pictures together, and both of them looked SUPER fine. Sam wore a black leather jacket, and MacKenzie wore a tight floral dress. For real, though, I think they could be the most good-looking couple that has ever existed in Hollywood.
Still, Sam and Mackenzie were also photographed attending a family wedding together in the same month. The pictures were tweeted by one of the Outlanders' fans.
"Wonderful smile and wonderful couple @SamHeughan & @MackenzieMauzy #Outlander #Piaget." The tweet was followed by four pictures of Sam wearing a formal black tux and MacKenzie wearing all white. They look stunning as always.
Another event that they went to together was at the Hungarian Grand Prix, still in the same year. Same posted the picture of him and MacKenzie while saying good luck for Force India.
"Good luck, @ForceIndiaF1, and thank you for the incredible experience! #HungarianGP #NeedAScottishDriver?"
He also posted it on Instagram, which he wanted to show off his girlfriend on all his social media platforms. He's just too sweet!
Sam Defended MacKenzie from Death Threat that She Received from Outlander's Fans
When MacKenzie and Sam were still together, Sam defended her girlfriend when she received death threats – literally – from the so-called "shippers" of "Outlander." Sam took the matter personally, and he wrote his thoughts on Twitter.
"Shameful behavior by many on social media recently. It's disgusting and needs to stop. Spineless bullying. Stop, now."
This iconic duo split in 2018. The relationship looked perfect and filled with happy moments that they spent with each other, but sadly, the good times had to come to an end. Neither of them spoke anything about the reason for their split, but the two are still good friends and are supporting each other until now.
Although, it also wasn't clear when the two started dating. Apart from their first appearance in February 2017, the two never really disclosed anything or made an official announcement calling each other "girlfriend" and "boyfriend." But, anyway, we're smart enough to spot the difference between "just friends" and "I'm so into you."
Being Caitriona Balfe's Husband On Screen: They Develop Romance in Real Life, Too?
We know Sam got his massive attention since he played in Outlanders. He is married to Claire Beauchamo Randall Fraser, played by Caitriona Balfe in the series. Their on-screen chemistry is unbelievably strong, and they often share steamy scenes together, and y'all will be surprised how many people made a speculation that the two were a couple in real life as well.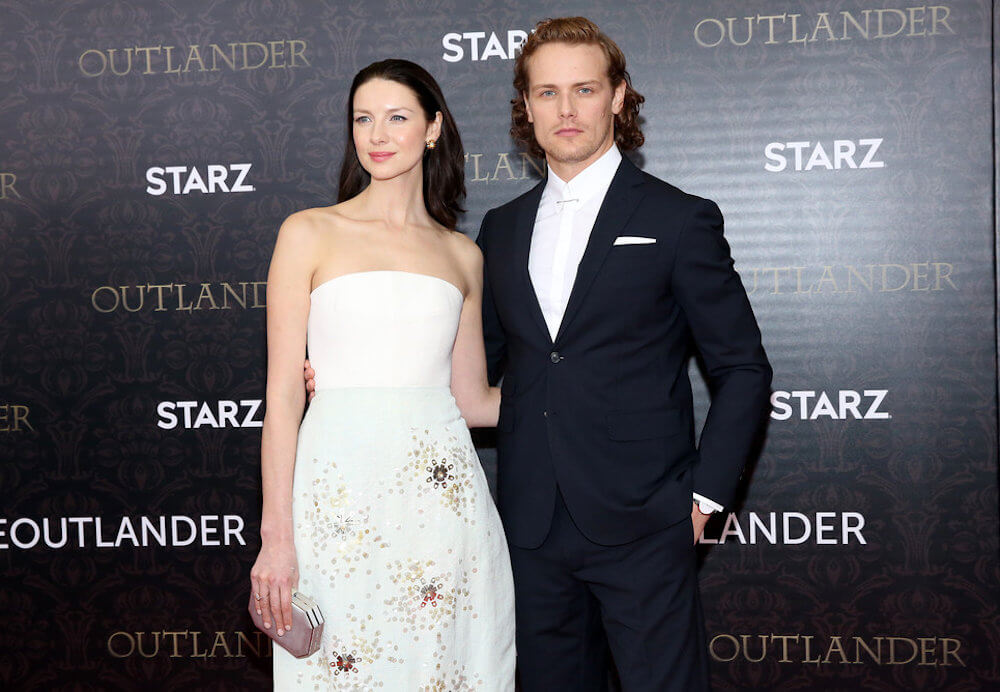 Sam and Caitriona are very close in real life, but it wasn't romantic at all. They are more like best friends or brother-and-sister.
"We know each other really well as we've been working together for six years which is just crazy. She's like my sister and tells me exactly what I'm doing wrong, and I need to know these things!" Sam stated in BBC's podcast, The Love/Hate Club, in June 2020.
Caitriona also loves to praise Sam, saying that working alongside him has always been easy and relaxing since he's such a "solid, grounded guy."
It also annoys Sam how often people wish his relationship with Caitriona to develop into something more. She's already married to a well-known music producer Tony McGill. So, people, it's inappropriate. Think about her husband's feelings!
Besides, it seems like Sam isn't the only one who gets annoyed by this whole rumor. Caitriona also expressed her thoughts about the overwhelming requests from their fans to start a romantic relationship with Sam. But, she had a different point of view about the rumor, and she looked at it with a rather positive take. 
"There's a small vocal group that wanted it, which is just a testament to the characters that we portray, that the love story is so inspiring and so aspirational that people just really wanted to believe in it," the Ford v Ferrari actress said to Parade. 
She's not wrong, though. If too many people think that they were real-life couples, it does mean they played their characters very well. Isn't that what every actor wanted? To convince their audiences as much as they can?
Other Rumors Before Sam Was Famous
Another rumor that Sam had was with Cody Kennedy and Abbie Salt in the past. However, this happened before Sam got a role in Outlanders, so not many people were too interested in his personal life and relationships back then.
However, there wasn't much evidence to prove that Sam was dating Cody and Abbie back then, apart from some Twitter screenshots and pictures that their fans uploaded on Tumblr. Well, since we know that Sam never really confirmed or denied anything, we can't use his silence and lack of confirmation to guarantee that there wasn't anything going on between Sam and the girl he was rumored to be with.