Who Is Robert Pattinson Girlfriend? List of Girls He's Actually Dated
Robert's awards and achievements aren't the only things that look good on papers; his list of women does, too.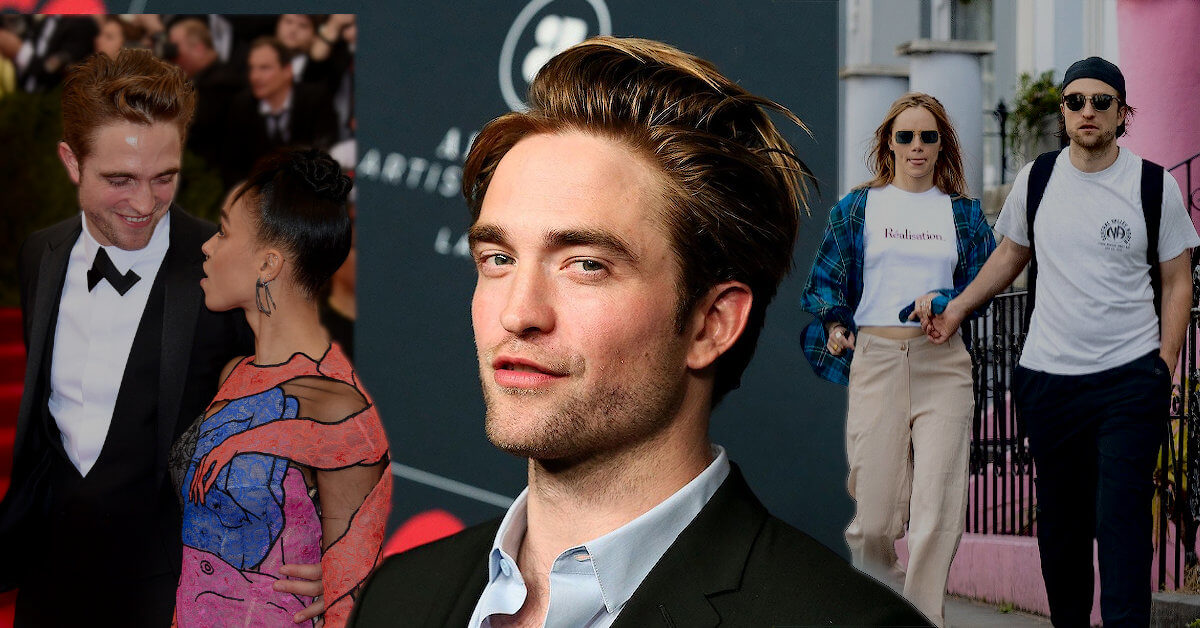 Who can ever forget the iconic cool and mysterious Edward Cullen in The Twilight Saga? With a cold smile and intimidating eyes, Robert Pattinson has his charisma. 
The Tenet actor is one of the highest-paid actors in Hollywood. He was also featured by Time magazine as "100 most influential people in the world" and also featured in Forbes Celebrity 100 list.
He is known to date several actresses, and here we will get a deeper insight into all of them.
Robert Pattinson's Current Girlfriend is a Famous Model, Suki Waterhouse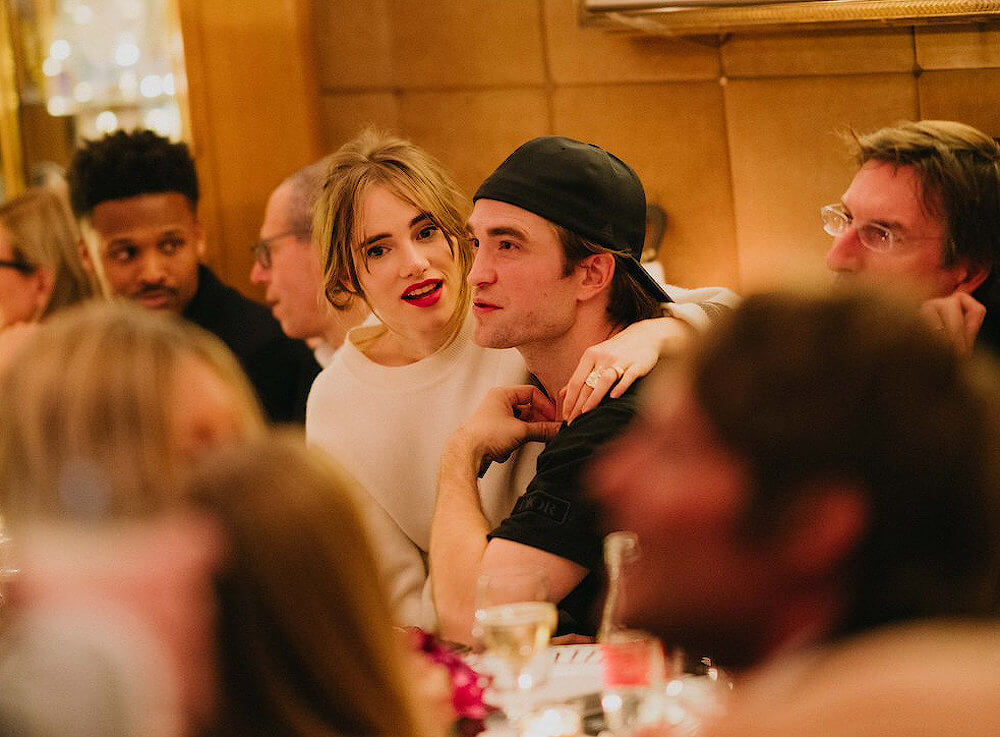 Robert is currently dating Love, Rosie actress, and English model Suki Waterhouse. They announced their romance in July 2018, after Robert broke up with FKA Twigs. However, the couple didn't announce it explicitly; it was the paparazzi, as usual, that took their PDA pictures during their late-night stroll around the city.
The pair also seemed hesitant to open up more about their relationship in public. However, Robert said it himself that if they let people in, it would evaluate the meaning of their love.
He also added, "If a stranger on the street asked you about your relationship, you'd think it extremely rude. If you put up a wall, it ends up a better," explained Robert in his interview with Sunday Times.
Not only that, but some fans also speculated that Robert becomes even more insistent on keeping his girlfriend away from the media after the negative comments he got from his relationship with FKA Twigs.
The comments are mostly racist, and he had learned from his mistake. So probably that's why he likes to keep it low-key all this time.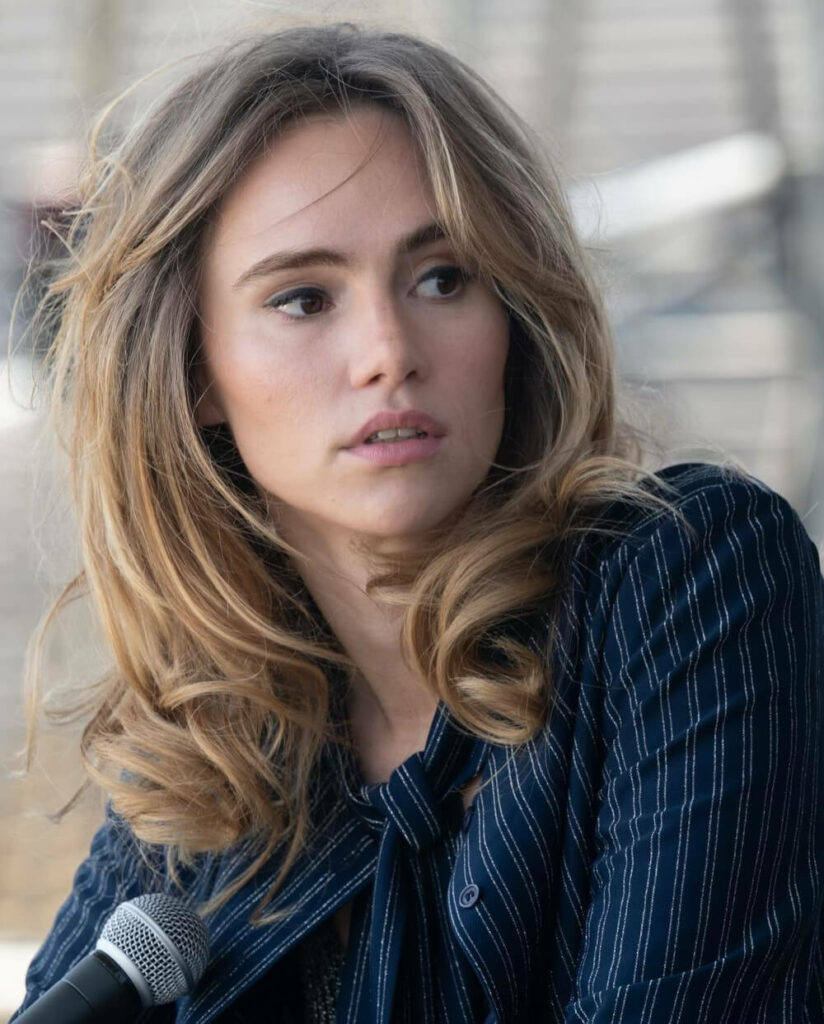 With Suki, it is no different. We probably see most of the signs that they are still a couple by photos from paparazzi that the two didn't realize were taken off.
After Robert had recovered from COVID-19, he and Suki were spotted together cuddling up in September last year.
The two are still going strong until now, and there isn't any negative rumor about them either. Robert and Suki seemed to have a stable and healthy relationship. Thanks to their attempt to keep their love life as private as possible.
Robert Pattinson and FKA Twigs
Before settling down with Suki Waterhouse, Robert was engaged to FKA Twigs. So when we hear her name, we might be familiar with her sexual abuse news with Shia LaBeouf. If you hope that her relationship with Robert was any better, prepare yourself to be disappointed.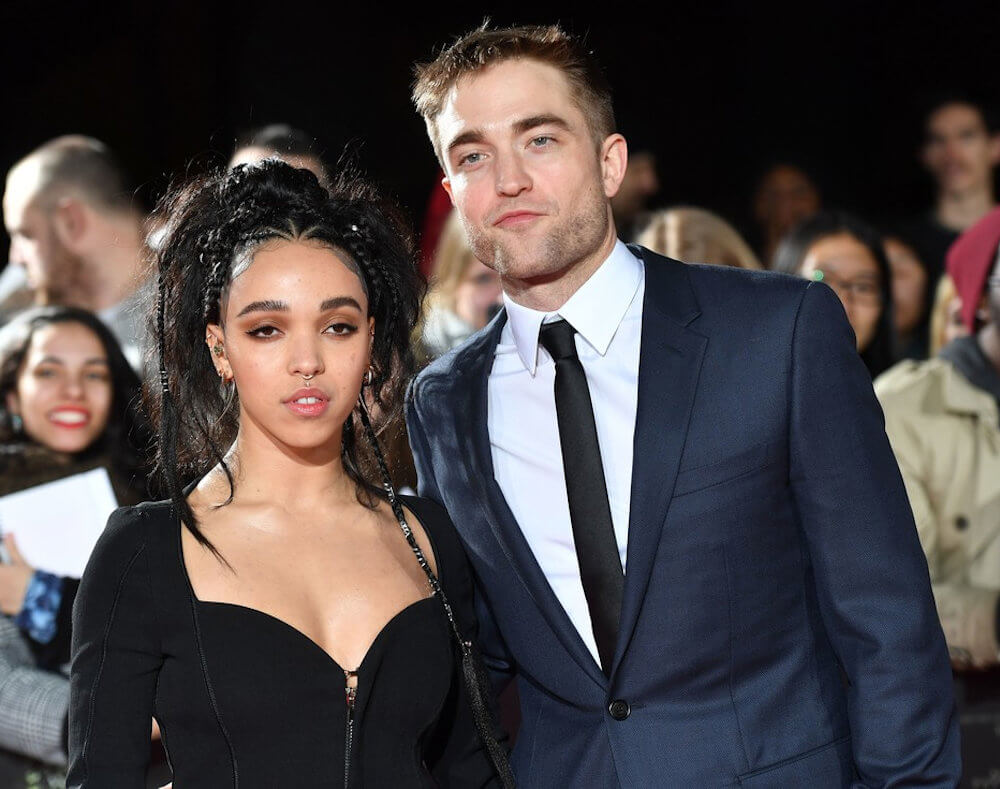 FKA Twigs and Robert were only engaged for six months, and they split in 2017. Some news outlets stated it was because she got so many negative comments from Robert's fans.
"People just called me the most hurtful and ignorant and horrible names on the planet," revealed the cellophane singer to Louis Theroux on the Grounded podcast.
She then added, "He was their white Prince Charming, and they considered he should be with someone white and blonde."
She also said the bullying affected her psychologically, and she had a breakdown because of that. It wasn't clear how Robert reacted at that time, knowing his fans bullied his girlfriend.
Other than that, Robert and Twigs couldn't seem to find a time to see each other due to their over-busy schedule.
A reliable source told the media, "Their travel schedule took a big toll on their relationship. Unfortunately, Robert is the one who ended it."
With the lack of time to meet and too many racist comments that affected Twig's mental health, the relationship ended for good. However, there weren't any big fights and arguments before they split, and they remained friends until now.
Moving on Fast After Getting Cheated On with Dylan Penn
In 2013, Robert's name was all over the media, especially after he called things off with Kristen Stewart. She cheated on him with a married director. It wasn't only Kristen who could move on that fast.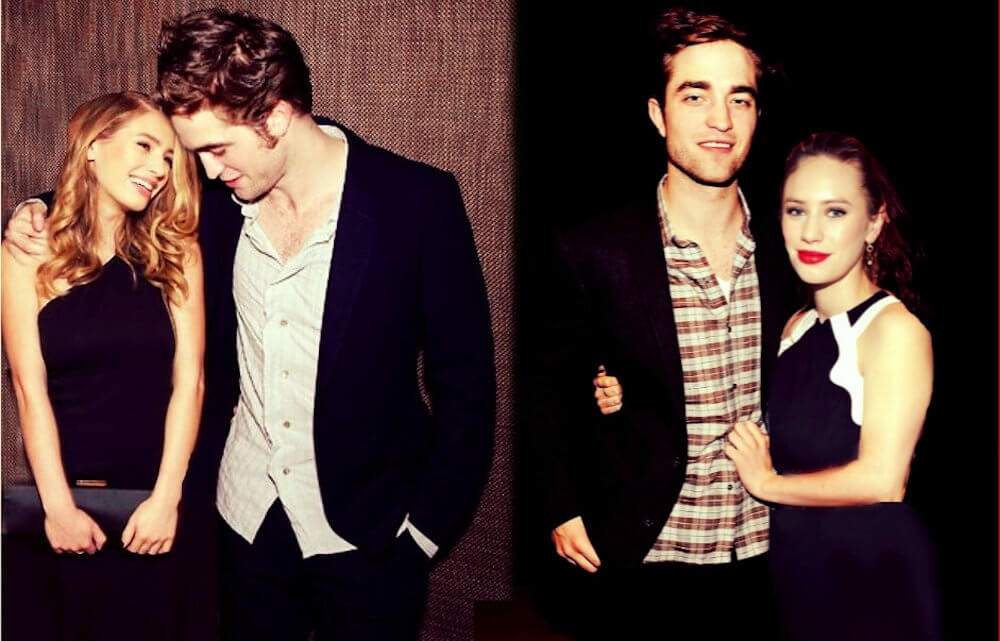 Robert also had found a new girlfriend just four months after he split with Kristen Stewart.
Robert and Dylan Penn, an American actress and model, started to date in 2013.
Some sources even said that Robert was "crazy about her."
Well, it was understandable since Dylan Penn is a big name in the industry. She is Sean Penn, and Robin Wright's daughter also adds more fame to her name.
However, their relationship didn't last for long, and they only managed to be together for few months.
Robert Pattinson and Kristen Stewart
As most of you must've known, the next girl that Robert had dated is his co star in The Twilight Saga, Kristen Stewart.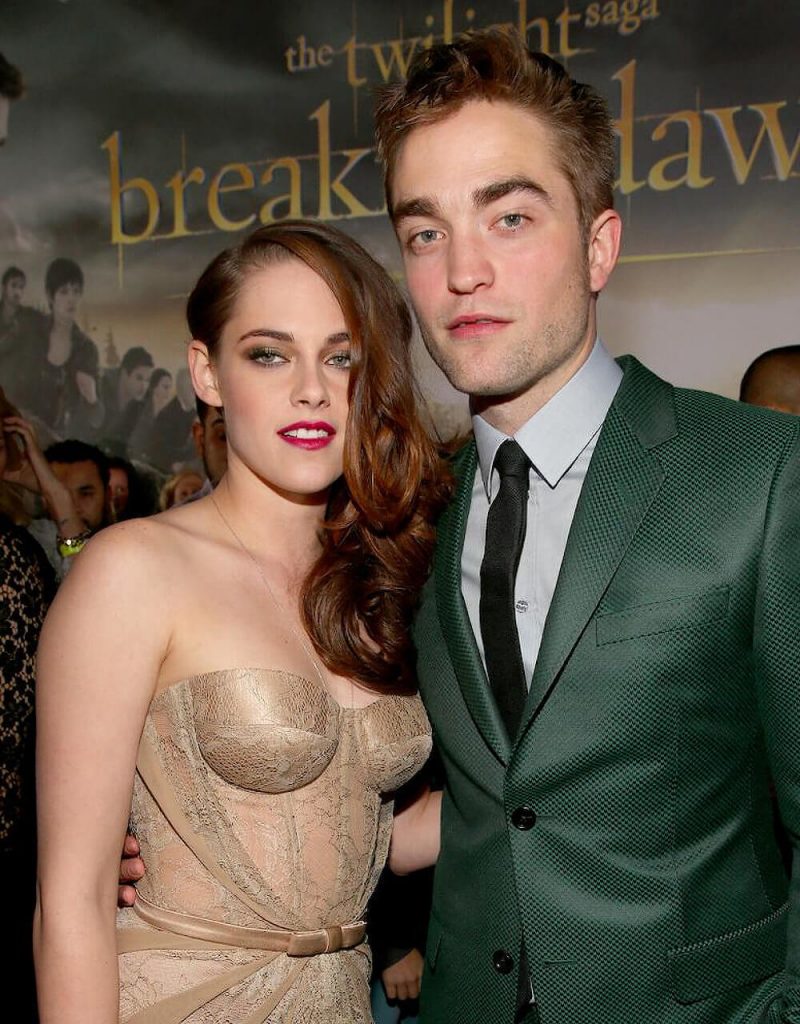 There was a time when all people talked about was this unique duo. But, other than Hollywood's sweethearts, their relationship also had more drama than The Twilight Saga even have.
Kristen Stewart has a reputation to date for every co-star that she met on set. Even when she was filming alongside Robert, she was in a relationship with actor Michael Angarano. So their relationship was a bit scandalous at that time.
Just when she started filming New Moon, she and Michael officially broke up, and she began dating Robert. Though the two focus more on the films, it was hard to ignore how great Kristen and Robert's chemistry was in the movie.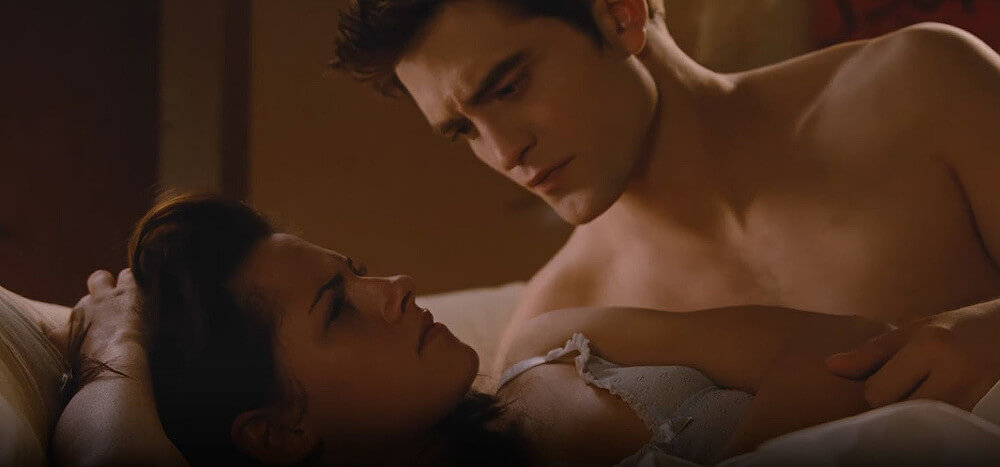 Also, people who love the movie series must have shipped Bella and Edward Cullen hard. So what is the better feeling than knowing that they indeed dated in real life?
Many people believe that the pair started dating in 2009, and Wyck Godfrey, the producer of the movies, even hoped that Robert and Kristen would continue being a couple until The Twilight Saga processes were completed. LOL, we feel you, Godfrey.
However, the same thing happened to Kristen, in which she cheated on her boyfriend with her new co-star. When she started filming Snow White and the Huntsman, she got caught cheating with the movie director, Rupert Sanders.
Kristen still described Robert as "the best" in her interview years later. He also addressed him as "a charming guy." Well, too bad, Kristen, you cheated on him.
Robert and Kristen broke up in 2012, and Kristen started a relationship with the director right away.
Robert and Kristen Shared the Same Girlfriend: They Both Once Dated SoKo?
However, the interesting thing about them didn't stop there. In 2015, after Kristen commented about how she didn't want to "define her sexuality," the news that Robert and Kristen dated the same person came up.
A French singer, SoKo, was rumored to date Robert Pattinson and Kristen Stewart (not at the same time, of course). SoKo nonchalantly revealed to A Music Blog, Yea? that she was set to go on a blind date with Robert Pattinson back in 2016.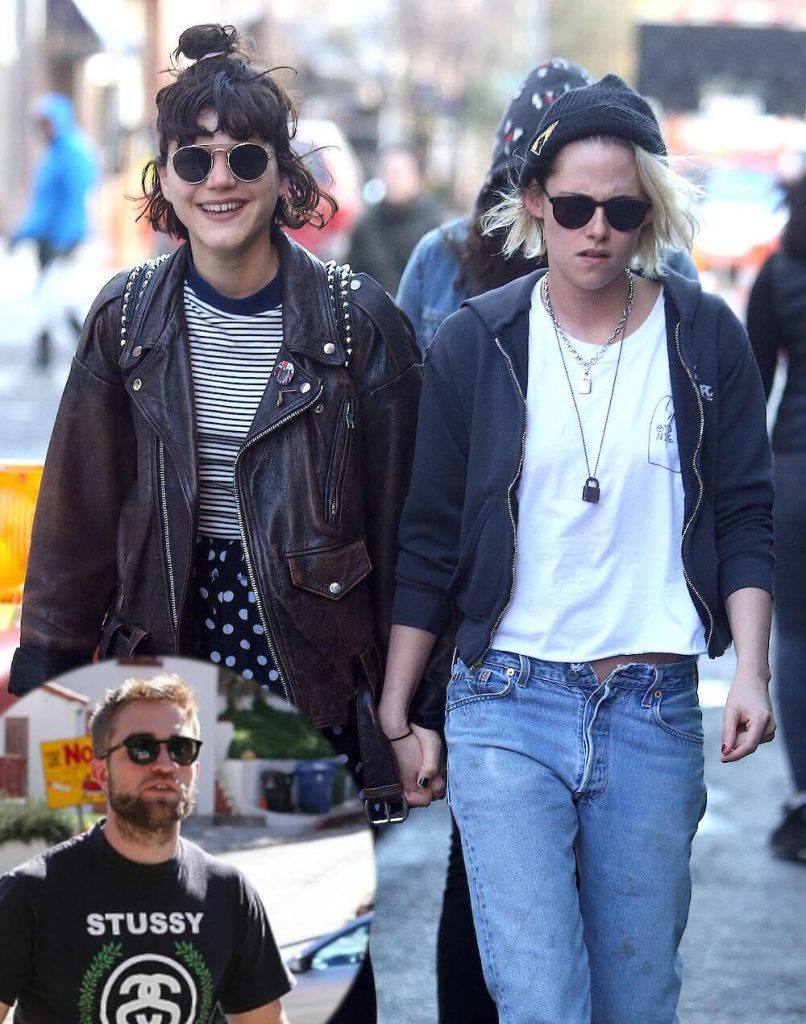 "Yeah, it was the best thing ever! Three nights in, I went out and met a girl who was like, 'Hey, I like your music, I work for a label, and we would love to sign you. Where are you staying? Do you need a place to stay?' and I was like, 'Yeah, I do.' That same night I had a blind date with Robert Pattinson!" recalled SoKo, excitedly.
However, it wasn't clear whether it was only a one-night thing or it developed into a more serious relationship with Robert. One thing for sure, the two had a date once.
However, it wasn't the same case with Kristen Stewart. Though SoKo and Kristen were spotted several times hanging out together, she didn't admit it explicitly that they were dating. But, many people believe so.
But, SoKo gave a "hint" that she was in a happy relationship at that time, and we believe she was referring to Kristen. She implied that Kristen had approached her in an old-fashioned way, in which she loved it.
"Our beginning was very OG," told the singer. "I'm very, very, very in love and very happy in a relationship, so I don't have that urge."
Kristen, on the other hand, is quieter in her interview about her relationship. Instead, she expressed her thoughts about "coming out" and "putting the label" to herself.
"If you feel you want to define yourself, and you have the ability to articulate those parameters and that in itself defines you, then do it. But I am an actress, man. I live in the f**king ambiguity of this life, and I love it. So I don't feel like it would be true for me to be like 'I'm coming out!'" told Kristen to Nylon magazine.
Well, apart from all of that, it is so exciting if you and your girlfriend share the same ex-boyfriend, right?! Robert does know how to win a girl's heart, no doubt.