Who is Ross Lynch Girlfriend in 2023? Is He Dating Anyone?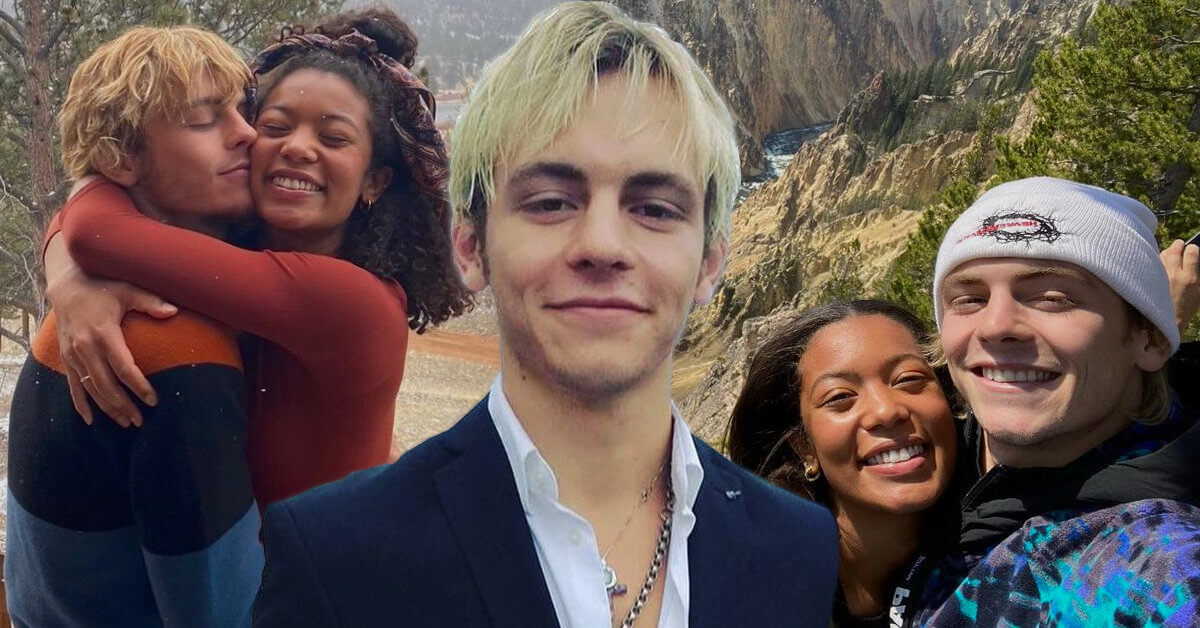 There is nothing better than reminiscing about our favorite teenage movies like Teen Beach Movie, Austin & Ally, and other Disney Channel series. And most of us undoubtedly have a hard time moving on from our favorite teenage heartthrobs like Ross Lynch.
Yes, the cute and handsome man who played Brady in the Teen Beach Movie. Don't we all love him?!
He's not only a famous actor but also R5's lead vocalist. He loves being a musician as much as being an actor. It is no surprise that a lot of girls were crazy about him. Throughout Ross' entire career as a musician and actor, he had dated several famous and pretty girls.
Is Ross Lynch Dating Anyone?
It is expected that a handsome and charming guy like him is off the market. Don't be sad, ladies! We're pretty sure that the woman that he chose to date is not an ordinary one.
Ross is currently dating his fellow actor, Jaz Sinclair from Paper Towns and The Vampire Diaries series. Jaz and Ross met on the set of Chilling Adventures of Sabrina back in 2018.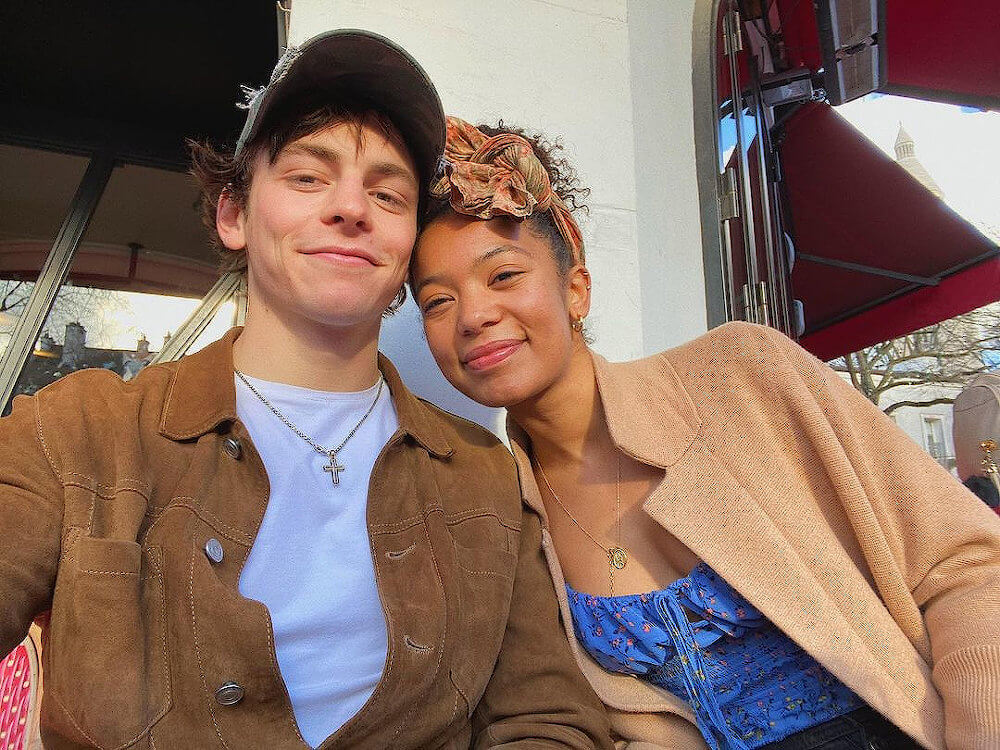 However, they didn't appear together right away after they had just met. They went out publicly for the first time in January 2020, when the two attended the Paris Fashion Week. Of course, they looked incredible and perfect for each other. I mean, don't you guys see how good-looking they are?
Jaz and Ross came with a color-matched outfit: they brought a monochrome theme to the Paris Fashion Week. They didn't hesitate to lean in and hold each other's hand. Everybody's eyes were set on them.
Two months after their first red-carpet debut, they made it clearer through their Instagram that they officially dated. The duo celebrated their happy moments chilling at the beach together in March and posted them on social media.
The love expression didn't stop there. Jaz also posted a picture that showed how Ross styled her hair with the caption, "Get you a man that does it all." She also added, "I love this video." Yes, you guys should post about each other more often!
This couple isn't just serving looks – they didn't hesitate to voice their opinions towards an international issue as well. They were a big supporter of the Black Lives Matter movement, despite getting a lot of hate comments from the audience.
Getting Many Negative Comments on the Internet
Well, it wasn't the first time this couple got hate comments from the people on the Internet. Even when they share their cute pictures and other love gestures, some people still spit some hate onto them. It was so bad to the point when Ross particularly addressed this in one of his Instagram posts.
"Yo guys, whoever is being hateful to our relationship (especially on a race basis wtf) can take a step back. We are both extremely happy. Thanks." Even in this modern era, some people are still too close-minded (and they didn't think twice about spreading hate throughout the Internet.)
But, we can see that Ross and Jaz are still living their lives to the fullest. Well, they do deserve it! We hope that even though they are still young, their relationship can stay long, and they might be moving on to a more serious one. Fingers crossed!
His Love Life with Courtney Eaton
Another pretty girl that Ross was dating before was his co star in Status Update, Courtney Eaton. The movie indeed brought them together, and as usual, the two just clicked right away. His relationship with Courtney was also not short: they lasted for almost three years, from 2015 to 2017.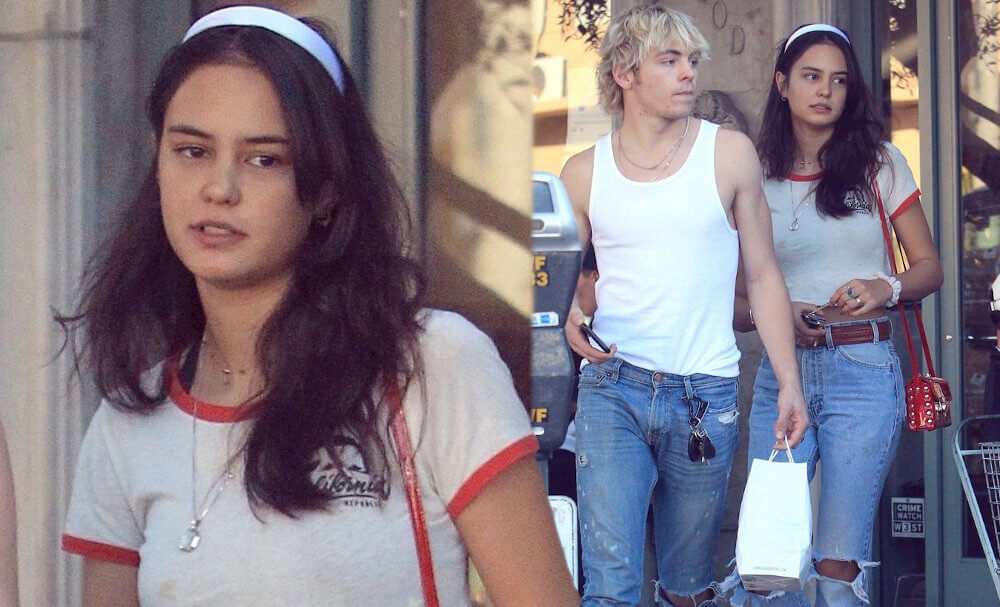 Ross officially announced his relationship with Courtney on his Instagram in Sept 2015, which was a huge deal. But, before Courtney and Jaz, Ross never really wanted anything official (or didn't want to announce it, at least publicly).
But, from his time with Courtney and Jaz, we can see that he even posted a lot and proudly showed the world that he was in a relationship. What changed his mind, though?
Ross and Courtney didn't reveal too much about the time when they were still couples. But, unfortunately, his relationship also isn't far from any haters. Gosh, some people can't leave celebrities to live their lives peacefully.
Neither Courtney nor Ross announced their breakup, but their haters did: it was revealed to the public after their haters reported all of their "inappropriate pictures" – according to the haters, of course – all over the Internet.
Ross didn't stay silent. In response to all hate comments, he said on his Twitter, "There are some things in this world that are not worth worrying about. Courtney knows how much she means to me, and that's that."
Though the two didn't speak about the reason for their breakup, we can still see Ross attending Courtney's birthday party from Courtney's Instagram photo. Breaking up doesn't mean that you can't hang out together, right?!
Everything You Need to Know about Ross and Morgan Larson
It seems like Ross Lynch is a big fan of dating his co-star. Besides Jaz Sinclair and Courtney Eaton, he also used to date Morgan Larson, whom he met on the set of Teen Beach Movie back in 2012.
However, as we mentioned earlier that Ross didn't like to reveal or talk about his relationship in his interviews, we just found out about his relationship with Morgan Larson through his interview with Cosmopolitan in April 2019.
"I was 16 at the time of the first movie [Teen Beach Movie], but it was a bunch of high school students or college students. And they just put us on an island in the Caribbean for two months," he said excitedly in his interview.
Not only that, but Ross also posted an Instagram photo that showed his closeness with Morgan Larson, which then led his fans to speculate that the two were indeed an item.
The picture captures Morgan kissing Ross on the cheeks, but he didn't write any caption for that. So does that mean that he wanted people to conclude by themselves? Well, it might be.
However, he didn't delete his picture with Morgan even up until now. Some fans were hesitant that their relationship was anything more than "just friends" since Ross erased his photo with Courtney.
Ross didn't bother to clarify anything either. Instead, he let people interpret it by themselves. Now that he is in a happy and loving relationship, the news about him and Morgan also fizzled out quickly.
A Rumor with Carrie Wampler That Was Started with A Song
Even though Ross rarely confirmed or denied anything, the rumor about him dating his co stars seemed never to stop; and even increased as time went by.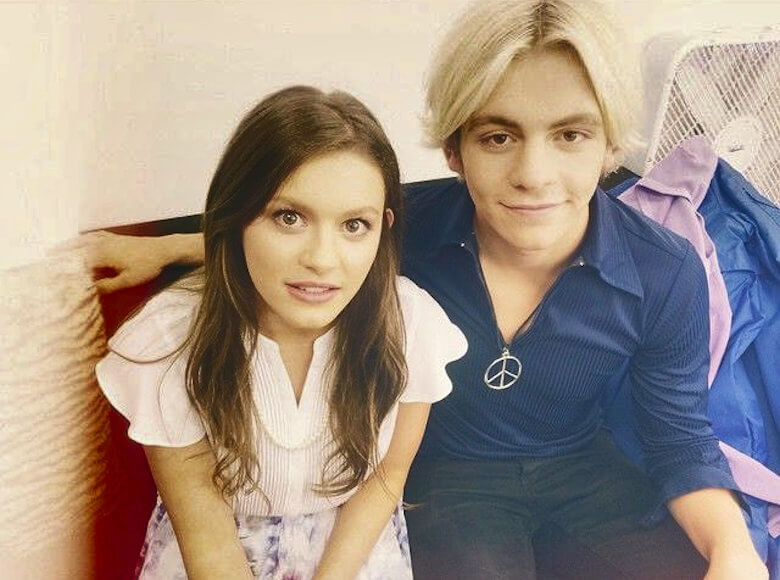 Ross was also rumored with his co-star in Austin & Ally, Carrie Wampler. The rumor started when he wrote a song about a girl for one of Austin & Ally episodes, but he didn't reveal who the song was for.
Instead, just like any other rumors and relationship news, he just lets his fans and audience decide for themselves what they want to think about him. He's too busy living his life, y'all!
Ross' Relationship with Laura Marano that Is Beyond Romantic One
Another girl in Ross' life worth mentioning is his costar (again) in Austin & Ally. However, they made it clear this time that their relationship is MORE precious than the romantic ones; they had been best friends for life.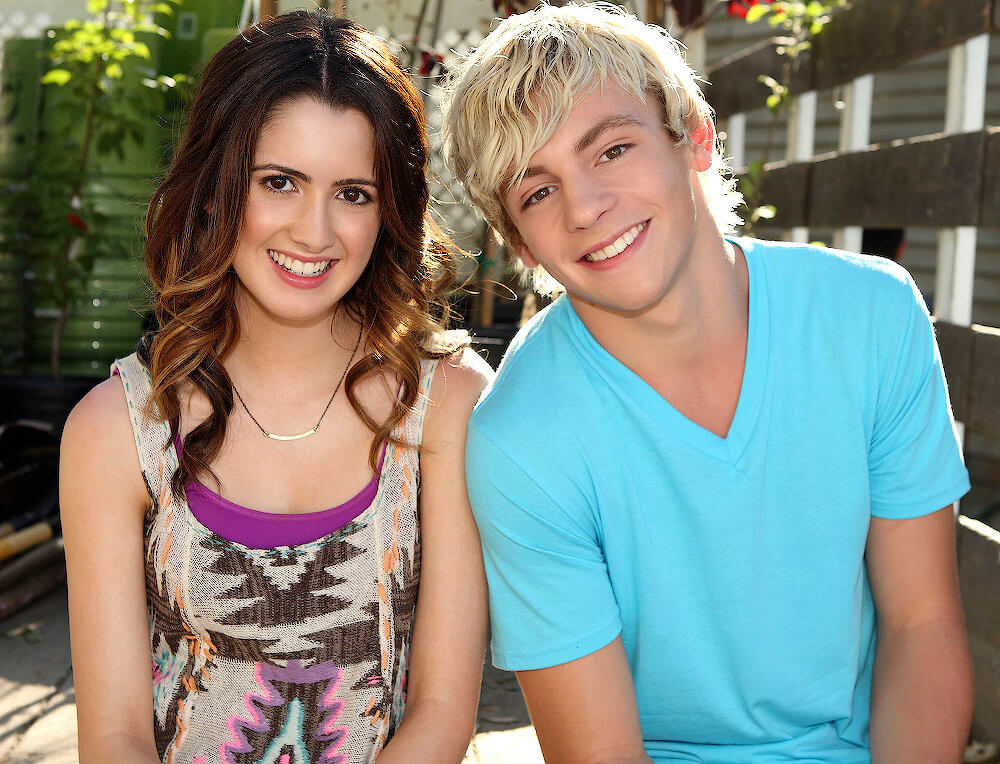 "Laura and I are kind of like a married couple," told Ross in his interview with J-14 back in October 2013.
"We argue a lot about who is always right. That happens a lot on set. We're friendly, help each other out, and have each other's back on the set." Even though Ross seemed never to bother clarifying any rumors about his personal life, he seemed to don't mind talking about Laura Marano again and again.
However, the interviewer didn't give up. He jumped to a question that everybody was more interested in whether or not he ever dated his co-star in the series.
"I would, but not as a co-star of a TV show until it has wrapped. Of course, you don't want to have that on your mind with seasons to come," he proudly answered.
However, it didn't mean that his relationship that started from the set was not a real one. He just kept it private – or postponed it – until the season was completely down. It was a wise decision, we suppose.
He didn't stop there. Ross then went on, "But, if it's a short project, I don't see why not." However, no matter how bad you guys wanted Ross and Laura to date, they ended up dating someone else. But, don't worry, their relationship continued up to this point; because they stayed close and still talked to each other as best friends.
That's the beautiful part of staying as friends and not lovers: your closeness is more likely to stay for a long time rather than after splitting as a couple.