Richard Madden Partner 2023: Is He Dating Anyone?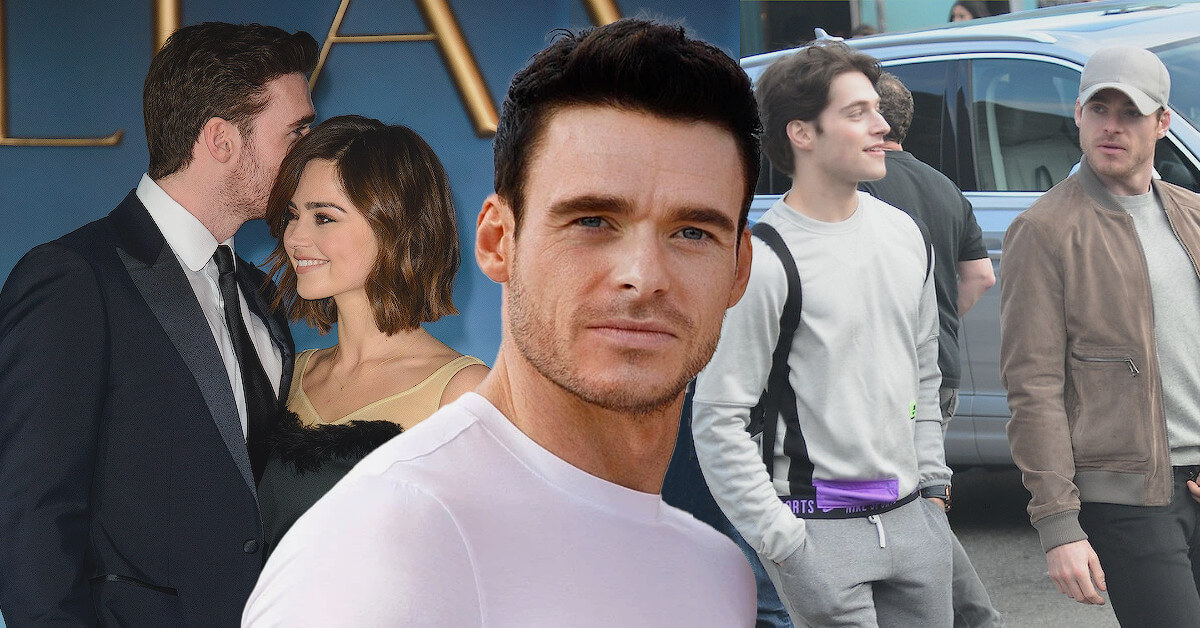 Richard Madden became an overnight sensation after starring in the 2018 thriller series Bodyguard, embodying the handsome, reliable hunk and causing many A-listers to wish their bodyguards were as dreamy as Richard!
With being a massive star and award-winning actor, came scrutinization of his private life, especially relationships!
While Richard Madden isn't the type of celeb who broadcasts his lovers to the public, it only makes fans even more curious about the lucky lady (and gent!) who managed to steal Richard's heart!
Are Richard Madden and Froy Gutierrez Dating?
While the time of pandemic and quarantine was exhausting, it seems like Richard Madden managed to find love during the trying times! The Scotsman was caught in a dating rumor with fellow actor Froy Gutierrez.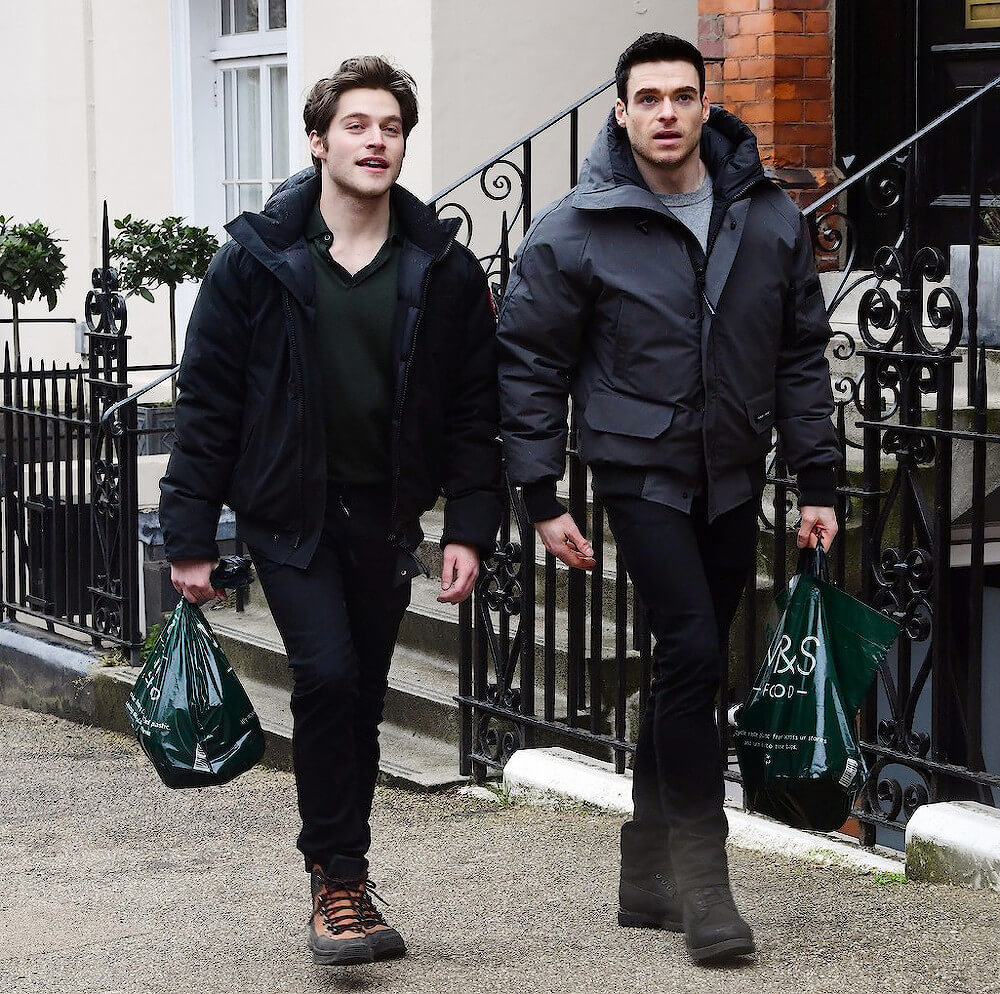 The pair were first pictured together in February 2020, a month before the end of the world, basically. They were seen in the Venice neighborhood, and fans speculated that they lived and subsequently quarantined together in Emma Clarke's home.
Fans and paparazzi alike began to follow the pair closely. The couple apparently moved their quarantine location to London, as they were seen in London in September 2020 and later in April 2021.
However, Richard and Froy seemed more cautious and tried to avoid the paparazzi as much as possible.
Fear not. A lack of pictures doesn't mean they're over! The couple proved they were still going strong as they enjoyed a summer vacation in Italy earlier this year.
The Truth Behind Richard Madden and Brandon Flynn's Rumored Relationship
Following his portrayal of the gay manager in Rocketman, fans began to wonder whether Richard Madden is also a queer in real life. The curiosity was fanned by several pictures of Richard going out with 13 Reasons Why actor Brandon Flynn!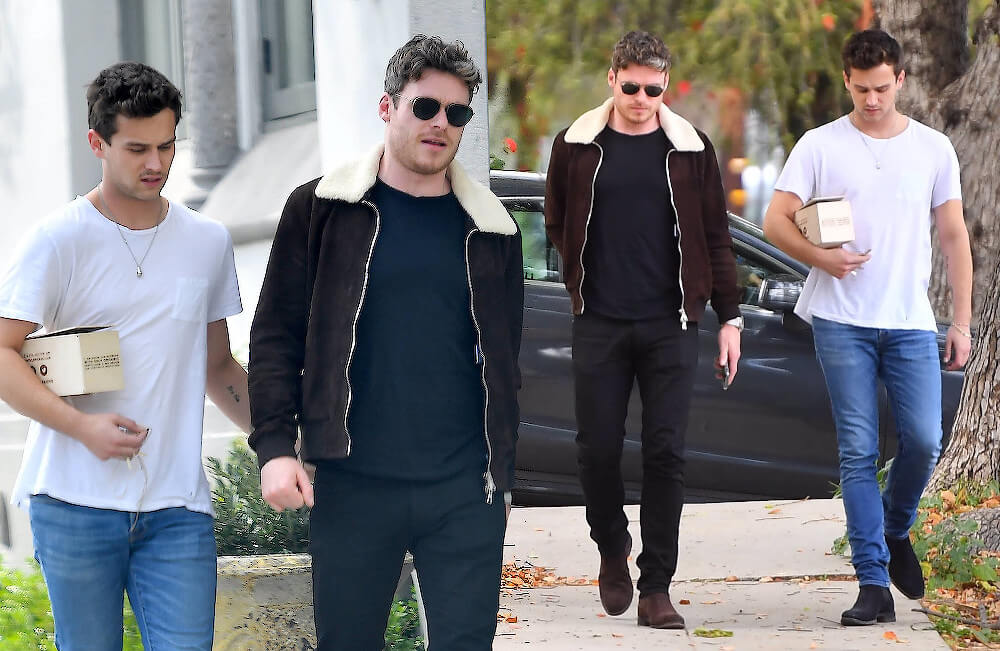 The actors were spotted on several outings, from a simple stroll to running errands in Los Angeles and a dinner date in the Big Apple. In one of those outings, Richard circled his arm around Brandon's.
When asked about the rumors by The New York Times, Richard claimed that he was "unbothered by the question" and "in no hurry to answer it."
Furthermore, Richard also declared that he instead keeps his "personal life personal" and that he has not ever, and probably will never, talk about his relationships.
Well, there goes adorable couple pictures we could have seen in Richard's Instagram feed!
When Did Richard Madden and Ellie Bamber Separate?
In 2017, fans were surprised when Richard Madden confirmed that he was dating Ellie Bamber. The reason was quite understandable. Back then, Ellie barely reached 20, while Richard was 30.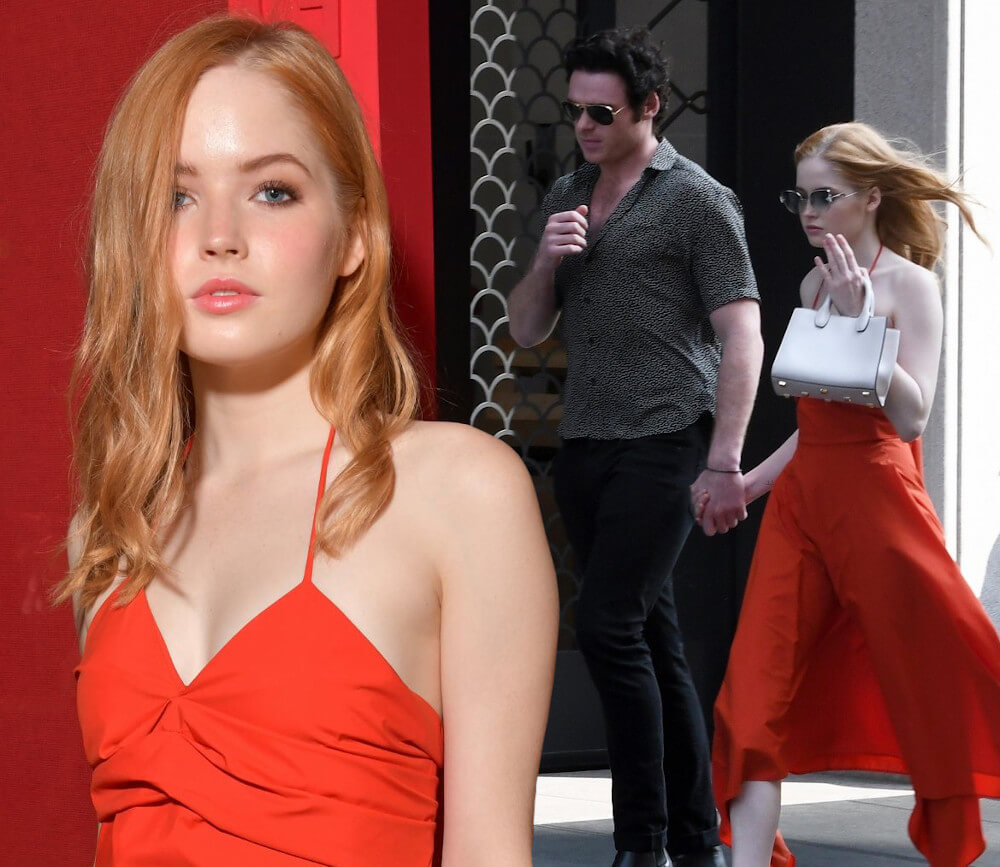 According to The Standard, the pair instantly became inseparable from the first meeting. The source also claimed that their respective families had known each other! Unfortunately, their romance lasted only 18 months, as the couple called it quits in January 2019.
"They were arguing almost daily towards the end," a source told The Sun. "It became evident there were far too many issues," the source continued.
How Long Were Richard Madden and Suki Waterhouse Together?
Richard Madden's appearance in the hit series Game of Thrones didn't only earn him wider recognition but also a supermodel girlfriend! The pair reportedly dated in 2016 "after meeting through mutual friends."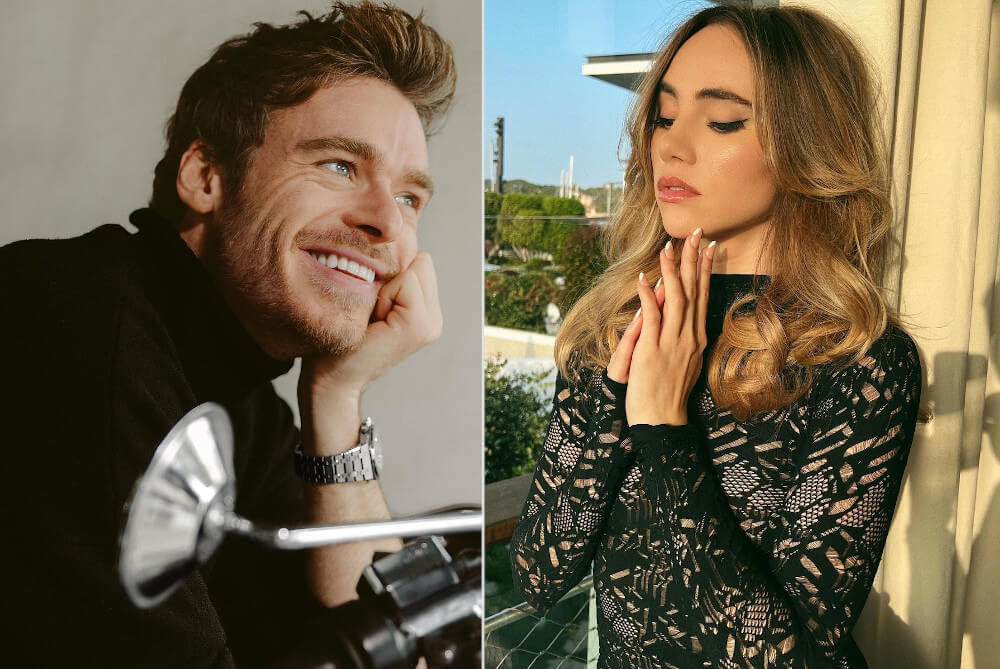 Unfortunately, their relationship wouldn't be smooth-sailing as Richard was once caught in a feud with Suki's best pal, fellow model Cara Delevingne. It all started when Richard claimed Cara's behavior "seem ungrateful" in an interview.
Cara has yet to get over his comments, so initial awkwardness between Richard and Cara is something to be expected by Suki!
However, it seems like Suki decided that her relationship with Richard wouldn't work out, as they split shortly after they started dating.
Inside Richard Madden's Short-Lived Romance with Laura Whitmore
Before Richard Madden dated Suki Waterhouse in 2016, he once dated Laura Whitmore earlier that year. The former couple first met in February and decided to give it a go in romance.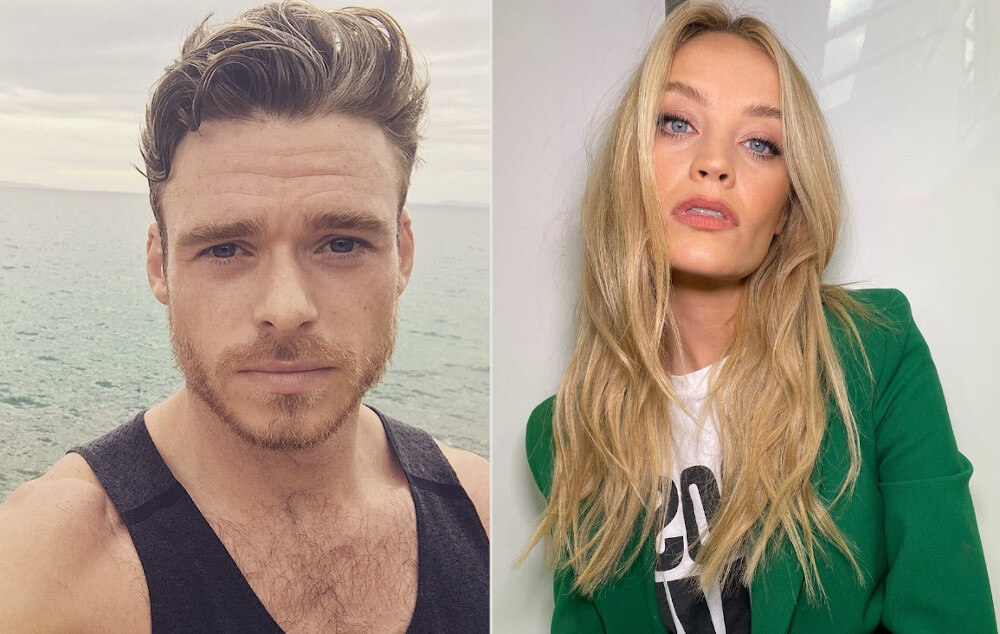 A source told that the couple has "real chemistry" and that Richard was the one who "has done much of the wooing." Nevertheless, Richard and Laura were interested in each other and thus decided to start dating.
While both claimed to be "really happy" in their new relationship, the romance quickly fizzled out as they "hardly saw each other" due to their busy schedules.
How Did Richard Madden and Jenna Coleman Get Together?
Richard Madden's most notable and public relationship to date was with actress Jenna Coleman. The pair started dating in 2012, a year after Richard gained worldwide fame through his appearance in Game of Thrones.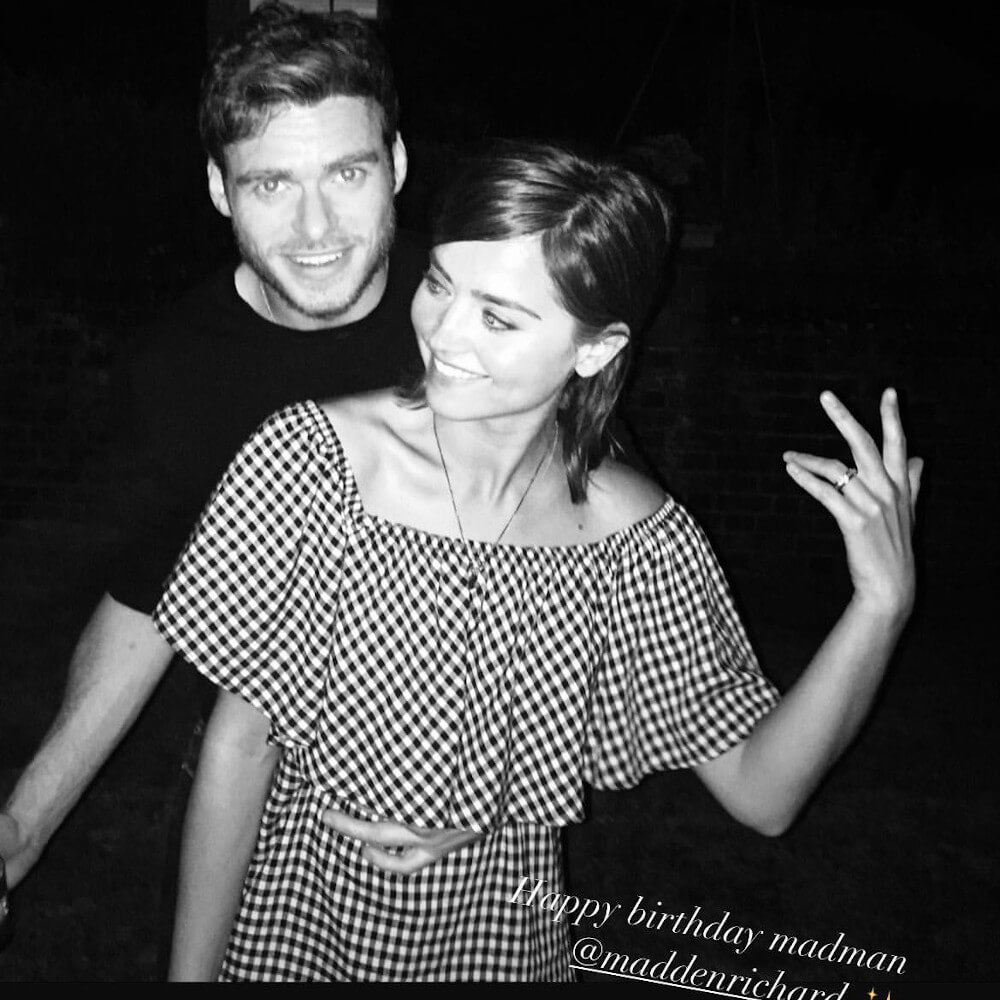 The pair attended several red carpet events together, and Richard also bragged about his girlfriend's role in Doctor Who, claiming that it was "the coolest thing ever."
Unfortunately, their relationship didn't survive, as they decided to separate in 2015 while claiming that "they will always be friends."
However, shortly after their split, the pair were spotted walking hand-in-hand along the streets of London, sparking rumors of them rekindling their romance.Jenna eventually dated her Victoria co-star, Tom Hughes, which immediately shut down the rekindled romance rumors with Richard.