Who is Rachel Weisz Husband in 2023? Is She Married?
Rachel Weisz, an Oscar winner who's just got offered a role in Black Widow, is starting to gain more attention. 
It is no surprise that she doesn't only serve look but also talent. She has many prestigious awards like Golden Globe, Oscar, and an Academy Award.
She's married to our forever favorite Bond, Daniel Craig, for nearly ten years. Not only that, but she also graduated from the University of Cambridge, majoring in English Literature. Rachel Weisz is no doubt a smart and hard-working woman.
We will dig deeper into Rachel's personal life here: from her husband to all of her love stories!
Rachel Weisz Husband Daniel Craig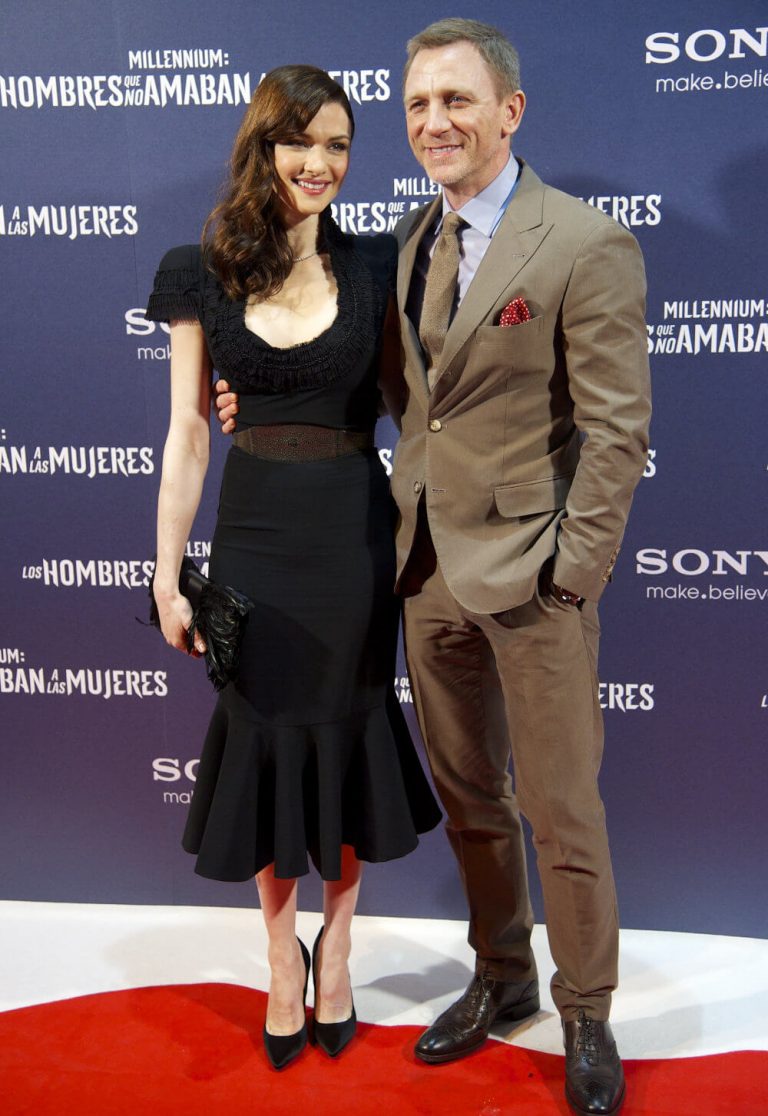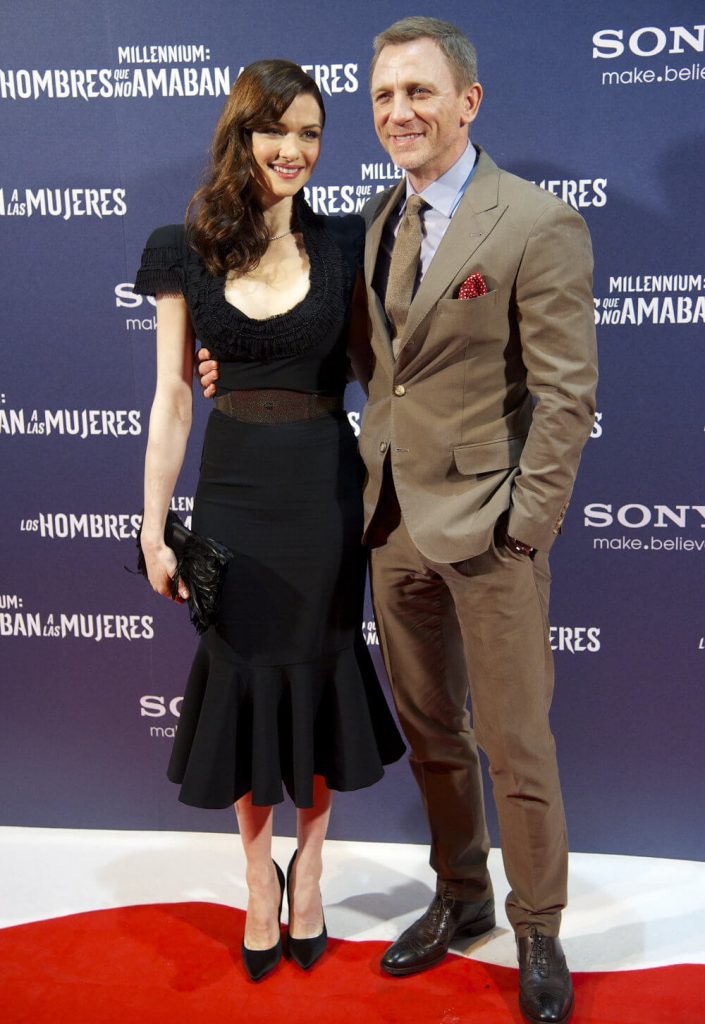 When we talk about Rachel Weisz and Daniel Craig's marriage story, many people will be jealous!
The two tied the knot in June 2011, and they even grow more robust as time goes by. However, they didn't disclose to the public right away when they had their wedding. The pair had been keeping the details of their dating life very private.
It is no surprise, though, since Weisz and Craig were not fond of the crowd and Press attention. Even Weisz herself stated that the crowd always makes her nervous, and she would rather enjoy being invisible.
Despite their attempt, we can still get a little more information about them. So let's take a closer look!
As we mentioned earlier, Rachel graduated from one of the world's top universities, Cambridge Uni. On the other hand, Daniel had focused on his dream to pursue an acting career since early, that's why he chose to attend Guildhall School of Music and Drama.
Weisz and Craig first met in their time as university students, working together for the project "Les Grandes Horizontales" held in London National Theatre Studio. At that time, Weisz hadn't developed her future career as an actress, but she was already into it.
However, they started to get close years after their first encounter, where they became real actors. They worked together again in 2010 for the thriller movie "Dream House," and they didn't waste any time to start romance from there.
A year later, they decided to get married that lasted for nearly a decade now. But, contrary to popular events, actors cannot be in a long-term relationship with their fellow actors because of their "busy schedules" and dirty business in the industry. So, what makes this couple different?
Rachel Weisz openly shared what she and Craig usually do differently. She mentioned that they don't discuss movies and their work way too often. Instead, they focus more on hobbies and other things that they are passionate about.
"There is nothing worse than two actors getting together and talking about acting. It's like the end – it's the worst," expressed Weisz to The Sun.
They mutually agreed that one more thing is to keep the details of their marriage as private as possible. This couple have one daughter in 2018, and we don't even know her name. So they want to make the situation stays that way.
Well, seeing that they are still together even after nine years proves that it works!
Rachel Weisz Was Dating Darren Aronofsky for Nine Years
Before being in a happy marriage with a 007 actor, Rachel Weisz had a relationship with US film director Darren Aronofsky. They were together for nine years (yes, you heard it right!). They also had a child together, Henry Aronofsky, but Weisz and Aronofsky didn't tie the knot in marriage.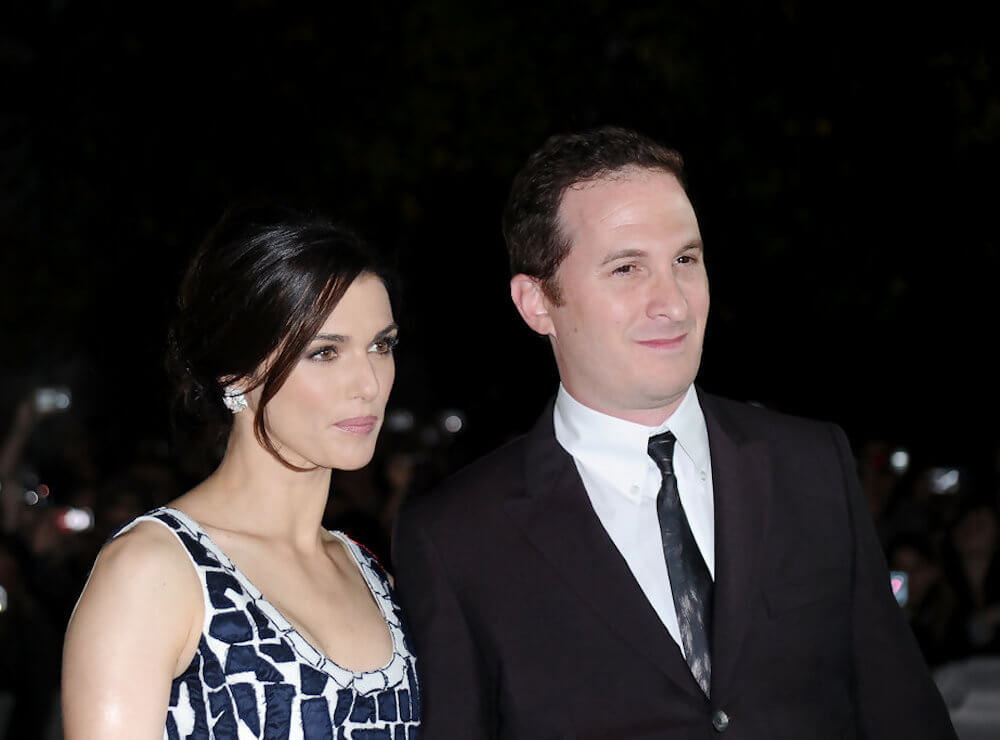 At that time, Weisz stated that she didn't want to get married and didn't know if she would ever want to. Even nine years' relationship with Aronofsky wasn't enough to reassure her.
"I never thought I would get married. It was not an ambition of mine. It was the opposite. I couldn't relate to romantic comedies – marriage seems to be the whole point of them," confessed Weisz to The Standard in 2018, before she changed her mind to be Mrs. Craig.
Nevertheless, the case was different with having kids. Though Weisz used to hesitate to commit to marriage, she said that having kids changed her outlook on life.
"Being a mom and having a child has completely grounded me. I feel I have an ultimate purpose beyond anything else in my life." Excerpting her interviews with Chatelaine.
After Weisz and Aronofsky broke up, they continued to co-parent Henry. It seemed like Weisz has done a great job in taking care of him and being a good mother.
In another interview, she also added: "The birth of my son was a major change. I am so much happier since I became a mom. He is so much fun to be with."
However, people were more interested in the reason for Weisz and Aronofsky's split.
No statement or comment came from the two, but the media have their assumptions. The rumor said it has something to do with Weisz that dated Daniel Craig even when she was still together with Aronofsky. Craig was also still with Satsuki Mitchell when the alleged affair with Weisz happened.
So many people believe this rumor because it didn't take Weisz and Craig a long time to begin dating. It only took six months only after they worked together in "Dream House." Though the two claimed that they'd been really good friends since college, the rumor was still there.
Sam Mendes Cheated on His Ex-Wife with Rachel Weisz?
Another guy that Rachel Weisz used to date is Kate Winslet's current husband, Sam Mendes. He's a movie director whose movie is considered "dark" and "edgy." "American Beauty" and "Spectre" are some of his masterpieces.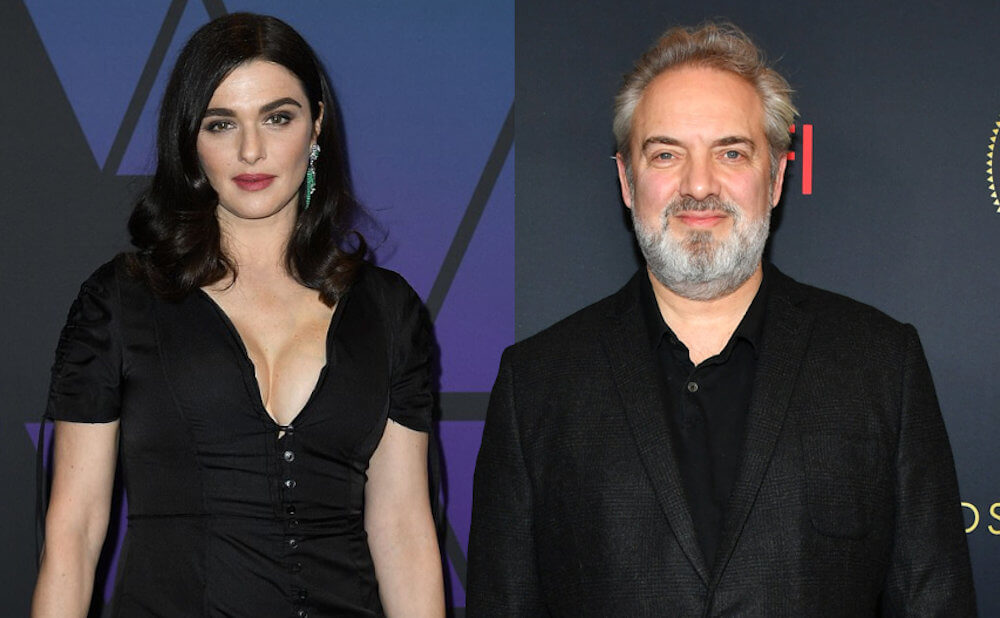 Mendes and Weisz went through an on-and-off relationship from 1999 to 2001. But, the rumor said their feelings toward each other lingered even after years of the split. However, it is no surprise that we couldn't find too many details about them since Weisz always put her privacy above all else.
See Also: Playboi Carti Dating History: How His Complicated Love Life Has Played Out In Public
Nevertheless, there is a rumor that Kate Winslet and Sam Mendes almost split due to Mendes' "unfinished business" with Weisz. Rumor has it, Mendes wanted Weisz to be the "Bond Girl" in two Bond movies that he directed. The reason, well, was pretty personal: Weisz has to be there because Mendes wants to see her, some news stated.
"As soon as Kate and Sam split, he was on the phone asking Rachel if she was interested in doing the movie," told a reliable source to Britain's media. Well, we didn't see this coming, did we?
Of course, we heard nothing from Mendes and Weisz. So that rumor fizzled out, and the public was shifting their attention to Weisz's breakup news with Aronofsky. Well, we can't blame them because everything is always interesting when it comes to Rachel Weisz.
A Very Short Relationship with Neil Morrissey
Rachel Weisz once had a very short affair with her fellow English actor, Neil Morrissey. He's not only an actor but also a businessman and a singer. Rachel Weisz surely has a great taste in men!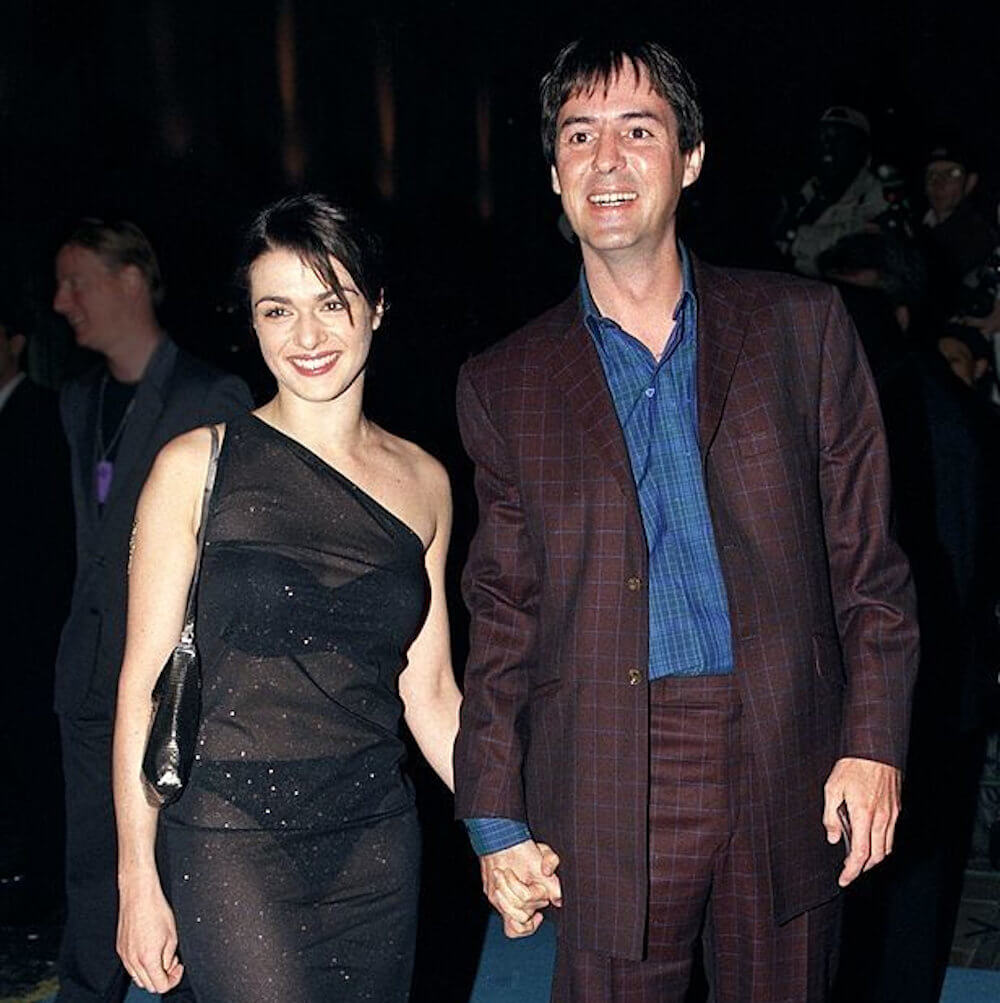 Weisz and Morrissey dated back in 1998, and the relationship only lasted less than a year. The two got close after filming "My Summer with Des," still in the same year they start dating and also breaking up.
However, the two were reportedly moving in together in Crouch End, London. Though it happened only for a short time, the fact that they already lived together for a while must've meant something a little more serious.
Their relationship wasn't going smoothly at that time. Because Weisz just started her career in the movie industry, she stated that she wasn't comfortable with the attention she got from the media. It somehow affected her relationship with Morrissey.
"I wasn't comfortable with the attention while I was in that fairly high-profile relationship. Neil embraced the whole gossipy Press culture, but I didn't," she stated in her interview.
Not long after that, the two realized they weren't a great match and then split. When Weisz said that she wasn't comfortable with the Press culture, she was deadly serious about it.
We can see from her secretive life when it comes to her love life. Even though she dated well-known producers and actors after Morrissey, she kept the details of her relationships private. Well, now we know why!
Three Years Relationship with Death Machine's Producer, Dominic Anciano
Another A-list male that Rachel Weisz dated is Dominic Anciano. An English producer, actor, director, writer, and comedian. They both dated from 1993 to 1996. So a solid three years' relationship?!
Also Read: Who is Antony Starr Wife? Is He Dating His Co-Star in The Boys?
It was three years long, but there wasn't much information about them in the media. Though Anciano's work in the late 90s was pretty well-known at that time, Anciano and Weisz's relationship somehow didn't get much attention. In addition, his work, such as "Love, Honour and Obey" and "Death Machine," are his masterpieces.
After breaking up with Weisz, Anciano dated Dani Behr in 1999 and Donna Air in 2000. All of his relationships were short-term ones.