Playboi Carti Dating History: How His Complicated Love Life Has Played Out In Public
Ever wonder who's been by the rapper's side throughout the years?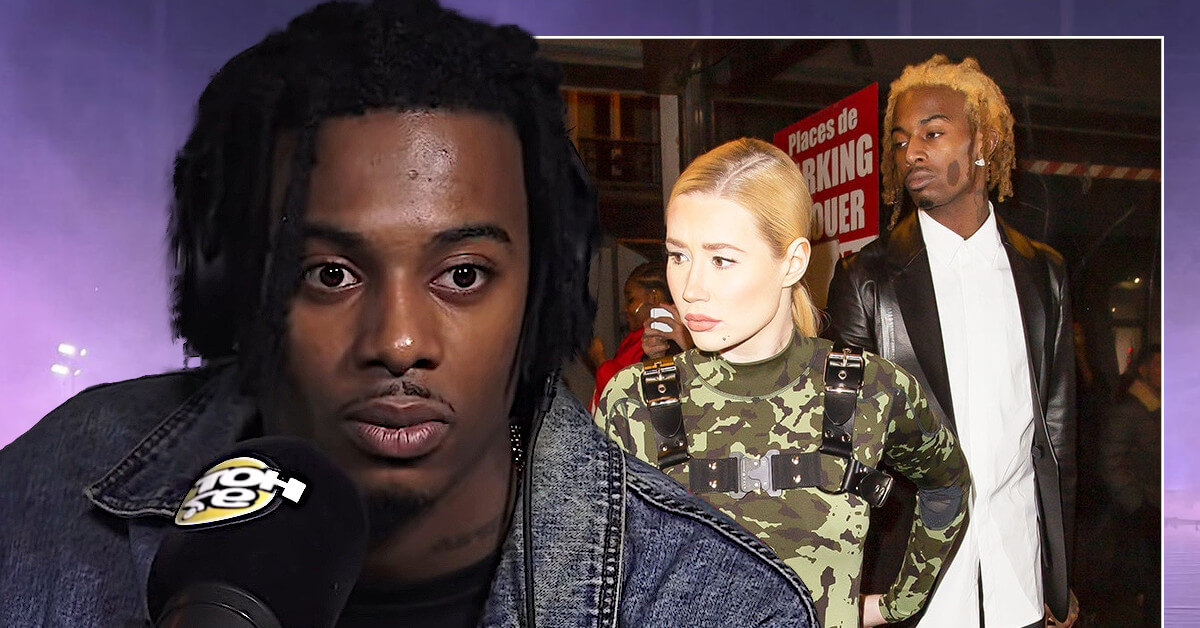 Playboi Carti is known as one of the promising new-generation rappers, as he successfully signed under Interscope Records. The same agency birthed hip-hop legends Dr. Dre and Eminem.
Living up to his name, Playboi Carti often becomes the talk of the town not only for his achievements but also for his endless history of past lovers! From his complicated relationship with Rubi Rose to his failed engagement with Iggy Azalea, here's the complete rundown of Playboi Carti's relationship history!
Who Is Playboi Carti's New Girlfriend?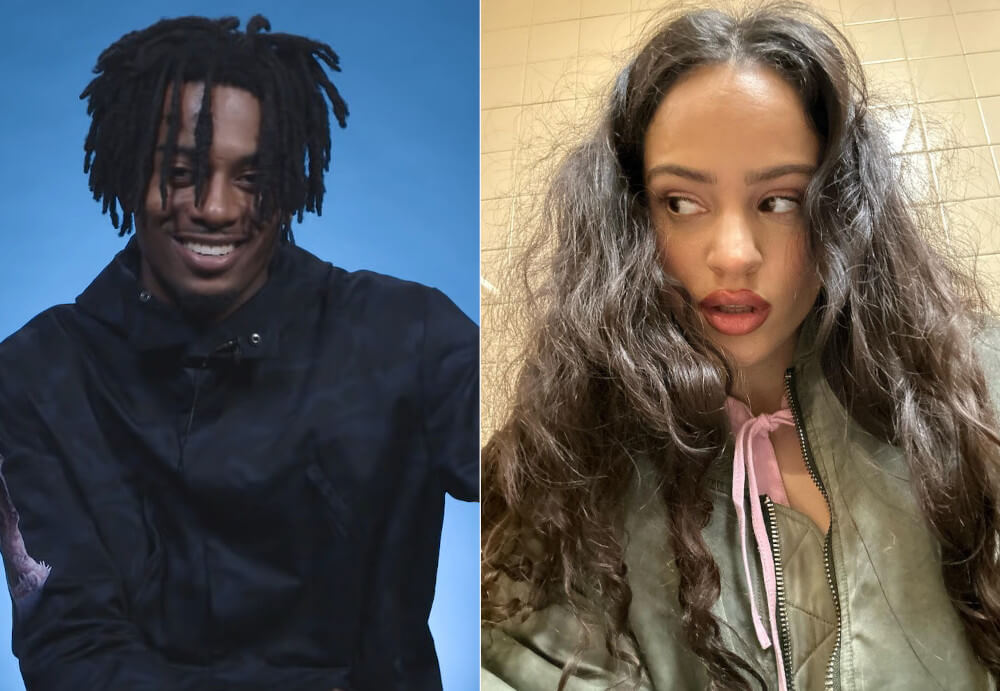 A year after he called off the engagement with baby mama Iggy Azalea, Playboi Carti proves to be ready for a new relationship. In early 2021, he was spotted on a dinner date with singer Rosalia at the famous Giorgio Baldi.
The alleged pair left the restaurant separately but got into the same car, which fanned the flames of their rumored relationship.
Carti and Rosalia also wore matching black outfits to appear low-key.
Who Is Playboi Carti's Alleged Side Girlfriend?
In 2020, the public was shocked at the news that Playboi Carti and Iggy Azalea had called off their engagement. The news came as a surprise even more after the fact that the pair had just welcomed their child.
Shortly after the news spread, rumors began to surface that the split was caused by Carti having a side chick. Meet Instagram model Brandi Marion, the one Iggy allegedly caught on video making out with Carti!
As she suddenly received many hate comments for being a "home wrecker," Brandi immediately went on her Instagram to share her side of the story. In the Instagram post, the model insisted that she met Carti back in May and that he told her "that he and his baby mother were not together."
Now, you might wonder where Carti was when Brandi became the target of a massive witch hunt of the year.
Yep, he went hiding. Real gentleman, Carti!
Why Did Playboi Carti Break Up with Girlfriend Iggy Azalea?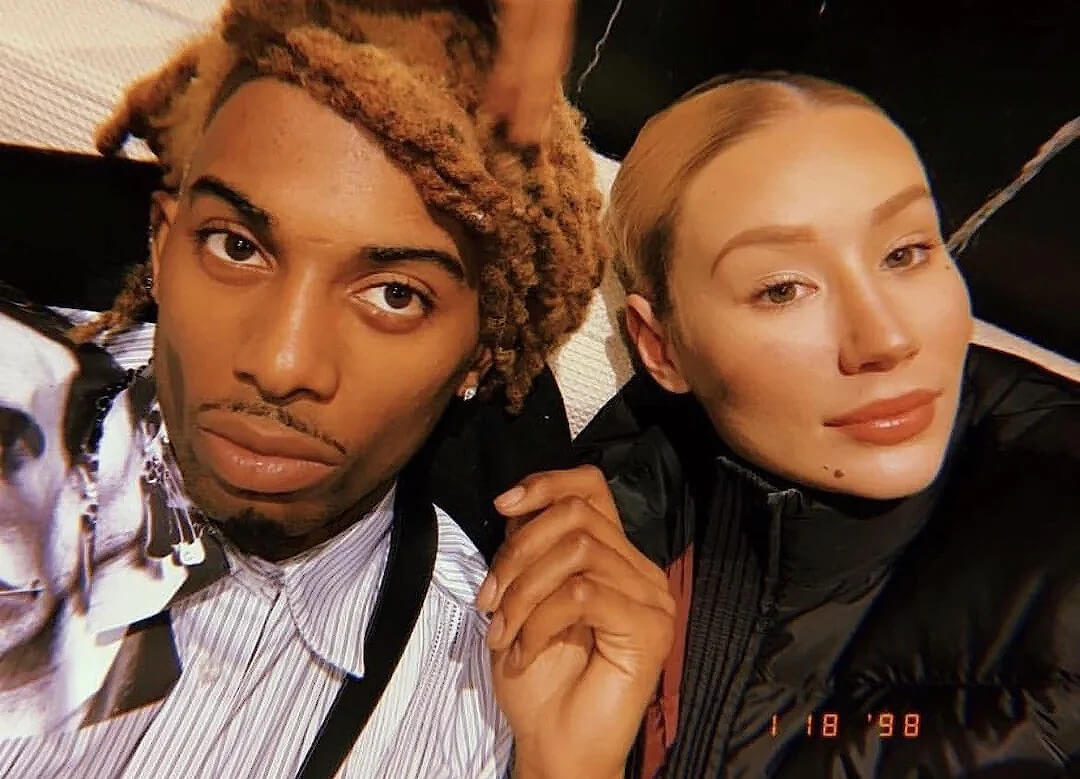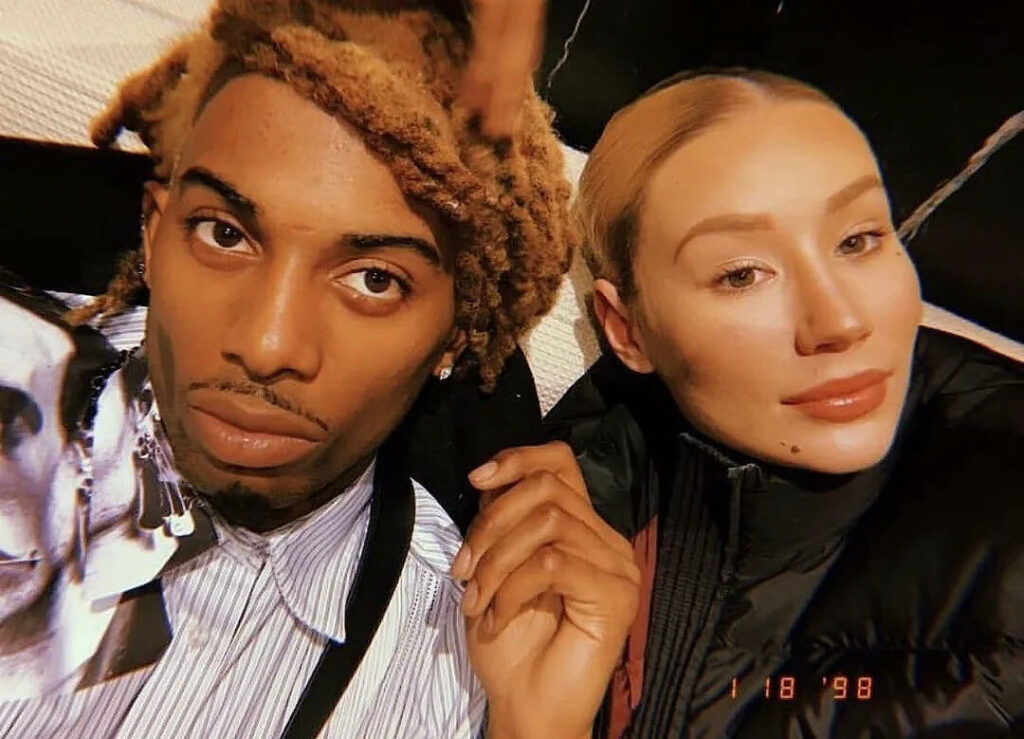 Playboi Carti's relationship with Iggy Azalea was messy at best. The former couple had been romantically linked in an on-and-off relationship since 2018.
In an interview with The Fader, Carti shared that he and Iggy first met on tour and started dating soon after. Carti also admitted that he and Iggy had moved in together.
The couple kept their relationship away from the public's prying eyes for more than a year. It wasn't until months after she gave birth to their first son that Iggy shared the news through her Instagram page.  
Unfortunately, months after the happy news, fans were surprised when Iggy confirmed that Carti and her were no longer together. She claimed that she was "raising [her] son alone." However, she later confirmed that "Onyx is so loved by his dad," implying that the former flame is trying their best to co-parent.
Shortly after the declaration, Carti and Iggy were once again wrapped in a drama after she publicly slammed him for spending Christmas partying instead with his son. It spiraled down to the point that Iggy finally revealed that Carti had been cheating on her with Brandi Marion since she was pregnant!
When Did Playboi Carti Begin Dating Ex-Girlfriend Blac Chyna?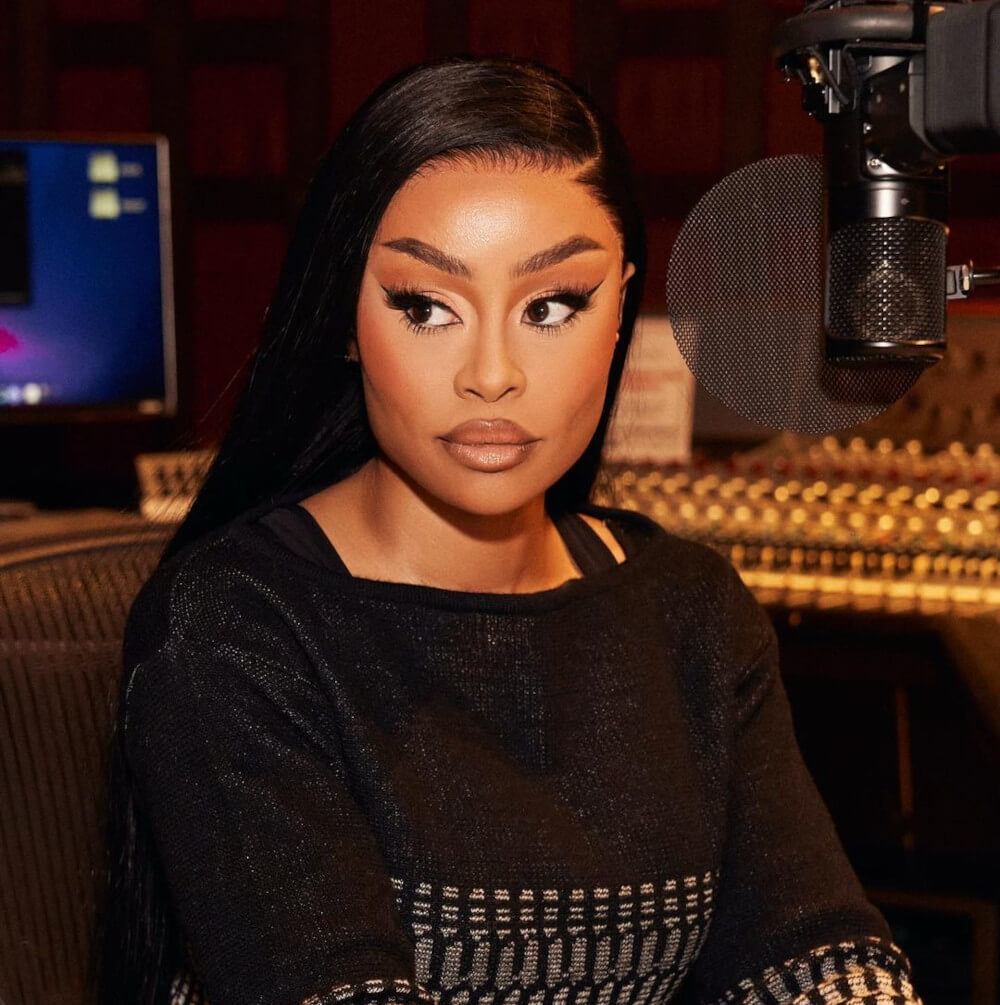 In 2017, Playboi Carti created a buzz amongst fans with his alleged relationship with TV personality Blac Chyna. They were linked after being spotted together on multiple occasions. 
However, in an interview with Ebro in the Morning, the rapper claimed that his relationship with Chyna was a mere "good week" fling.
"That's my homie, though," he stated, referring to Chyna. "We ain't that deep," Carti added.
Is Justine Skyne One of Playboi Carti's Ex-Girlfriend?
In hip-hop, name drop isn't that uncommon. Therefore, fans didn't think much when Playboi Carti name-dropped Justine Skyne in one of the verses of his song, Shawty in Love. 
However, fans began to suspect that there's more than meets the eye after a video of Carti and Justine dancing really close was leaked. The pair were enjoying their time in the club, with Justine's back facing Carti and his hands on her hips.
Both Carti and Justine never confirmed or denied the dating rumors. With them never spotted together anymore after that, fans assumed their relationship was only a hookup arrangement.
When Did Playboi Carti and Ex-Girlfriend Rubi Rose Break Up?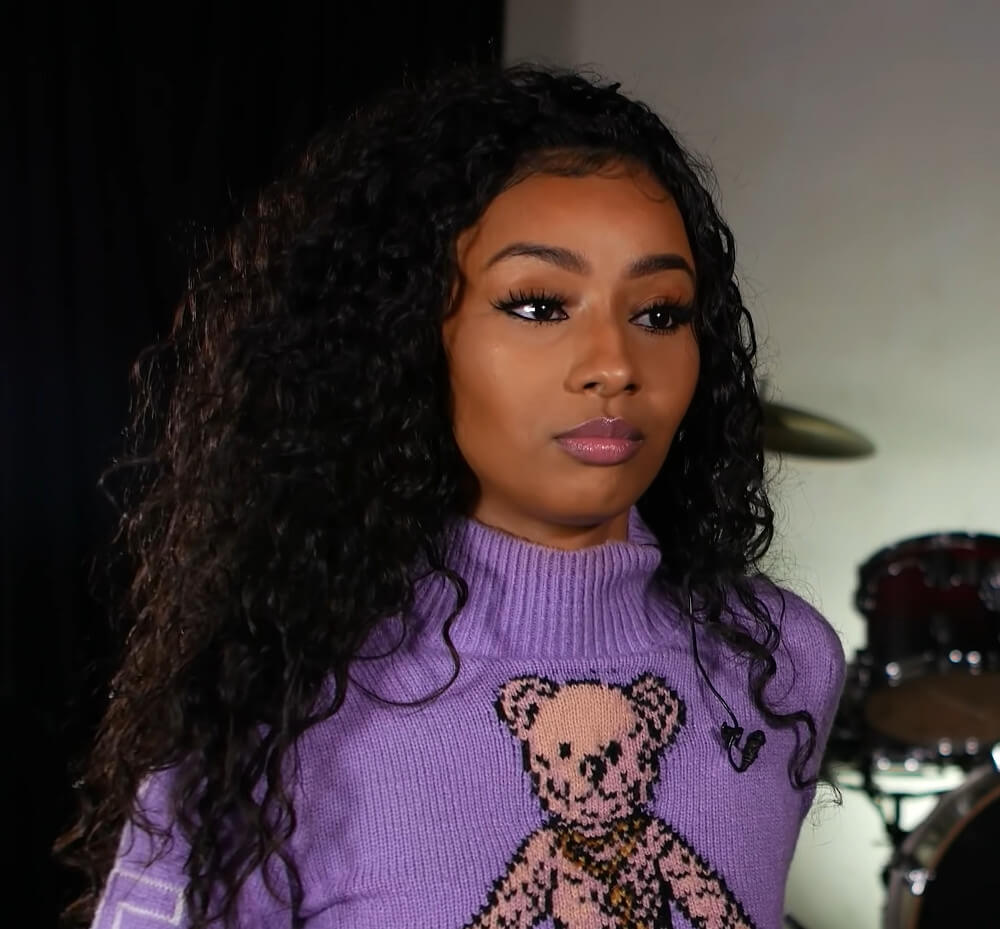 Everyone must have had their first love, even someone like Playboi Carti! Before the rapper became a hot shot, he dated Rubi Rose, who had just started her career then. In an interview with No Jumper, Rubi reminisced about their relationship, claiming they "were friends first."
In another interview, Rubi shared another story of her and Carti's relationship, which was a bit more shocking. The model admitted in an interview with DJ Vlad that he once shot at her during a heated argument!
Yep, you read that right.
Despite the shocking story, Rubi tried to defend Carti, claiming that the shot wasn't aimed "directly" at her but was "in the vicinity."