Who Is Oscar Isaac Wife? All About His Married Life & Relationship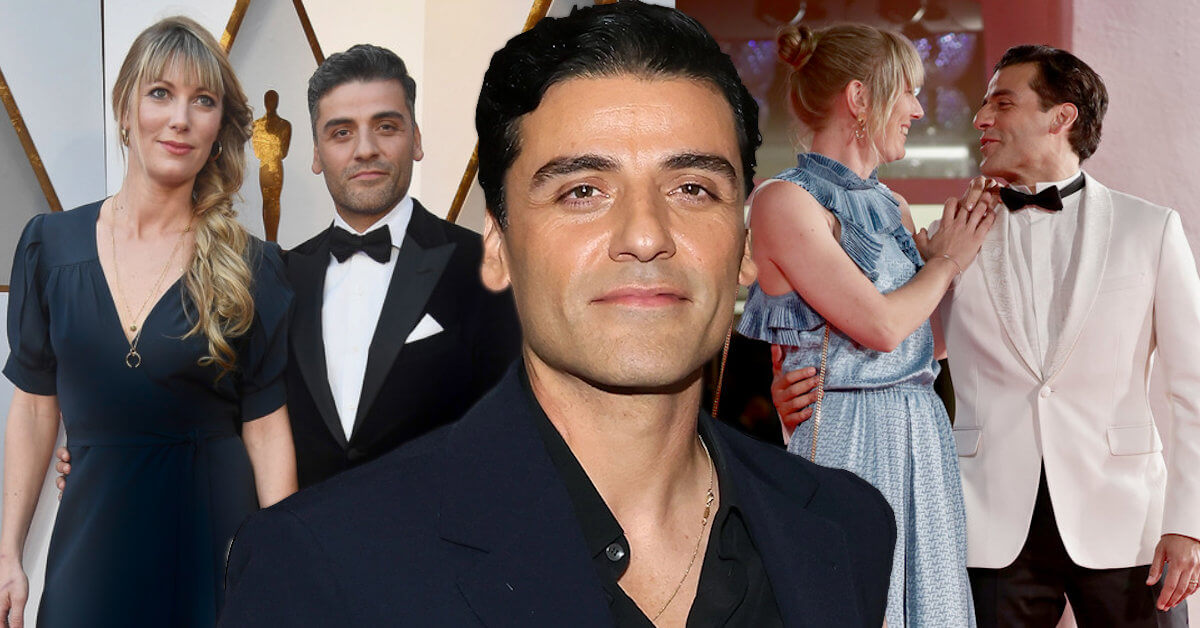 Oscar Isaac has that type of bad-boy and bad-ass sexy look that everyone finds hard to resist. So many people would've expected that he dated a lot of hot women. But the truth might shock you.
He played in the science fiction thriller Ex Machina and the crime drama A Most Violent Year. From those two movies alone, he got several prestigious awards and nominations.
Despite his big frame, Oscar is very secretive about his relationship and personal life. As we mentioned earlier, his list of women might not be like everyone expected; he is only linked to two women throughout his career.
Does Oscar Isaac Have a Wife?
We are going to start with the sad news, ladies. The actor Oscar Isaac is someone else's husband! He is married to Elvira Lind. The pair tied the knot in 2017 and already had two sons together: Eugene and Mads.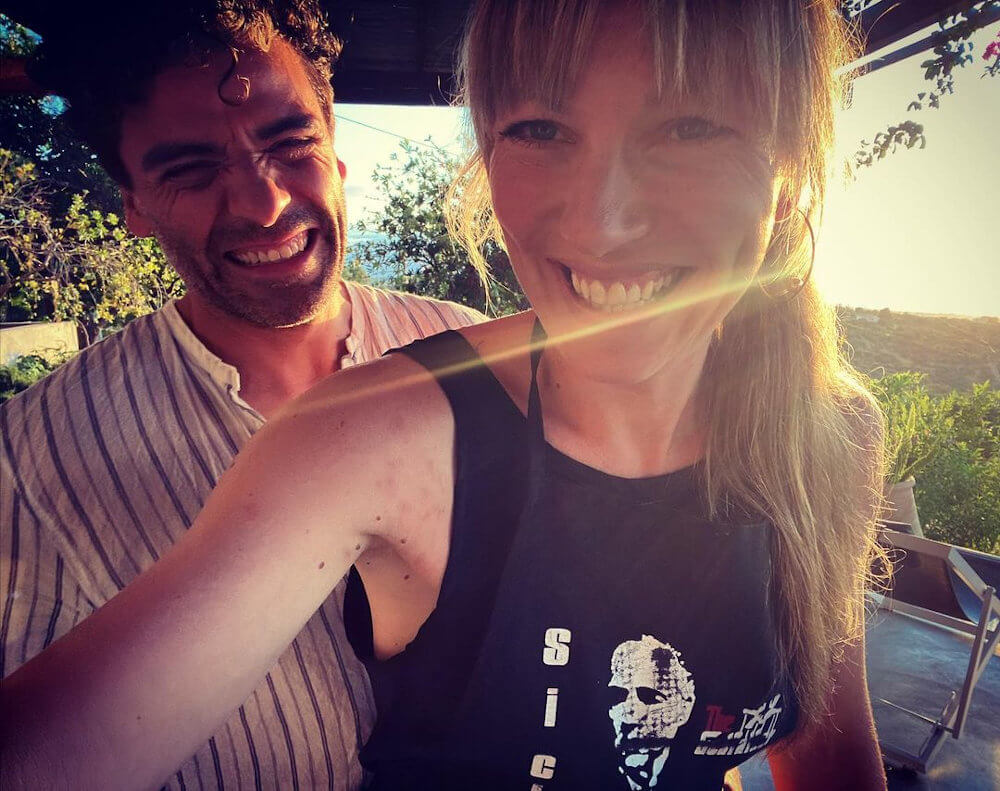 Elvira Lind is a Danish screenwriter and film director and best known for her movie, The Letter Room. The movie also portrayed Oscar as a prison officer who got attached to some of the inmates' personal lives.
This power couple met for the first time in 2013 when the two were working together in Inside Llewyn Davis. They hit it off from the first second of their encounter and have been closed since then.
However, it is essential to know that they didn't meet for the first time on the movie set. They did have a couple of movies that they worked together in, but their chemistry was more on when they spent time outside the filming process.
Even though they are undoubtedly successful in the movie industry, they value more of their private and everyday lives.
It wasn't until 2016 that they finally revealed their relationship. The duo came together to Golden Globes looking stunning with their red-carpet outfits. Elvira and Oscar also didn't hesitate to share some PDA moments at the event; they were caught kissing and hugging each other without being bothered by many people taking their pictures.
They didn't move into married life without a lot of consideration, though. First, they were already dating for years (even though there isn't any clear information about when they started dating, they were very close right after their first meeting in 2013).
The duo tied the knot in a private wedding ceremony, but the news of their marriage was spreading so fast. And, surprisingly, Oscar didn't mind talking and discussing it in his interview with GQ.
"She's Danish – she's not a citizen, and she was pregnant," answered the actor when he was asked why they tied the knot when Elvira was pregnant.
"And there was an element of figuring out, 'Well, where are we going to be? And we want to be a family unit a bit more."
Danish People Don't Value Marriage That Much
The interview didn't stop there. Oscar also said that Danish people don't believe in marriage and don't see the importance of marriage that much, which made it harder for them to tie the knot. But, they finally decided that it was the best decision that they'd ever made together.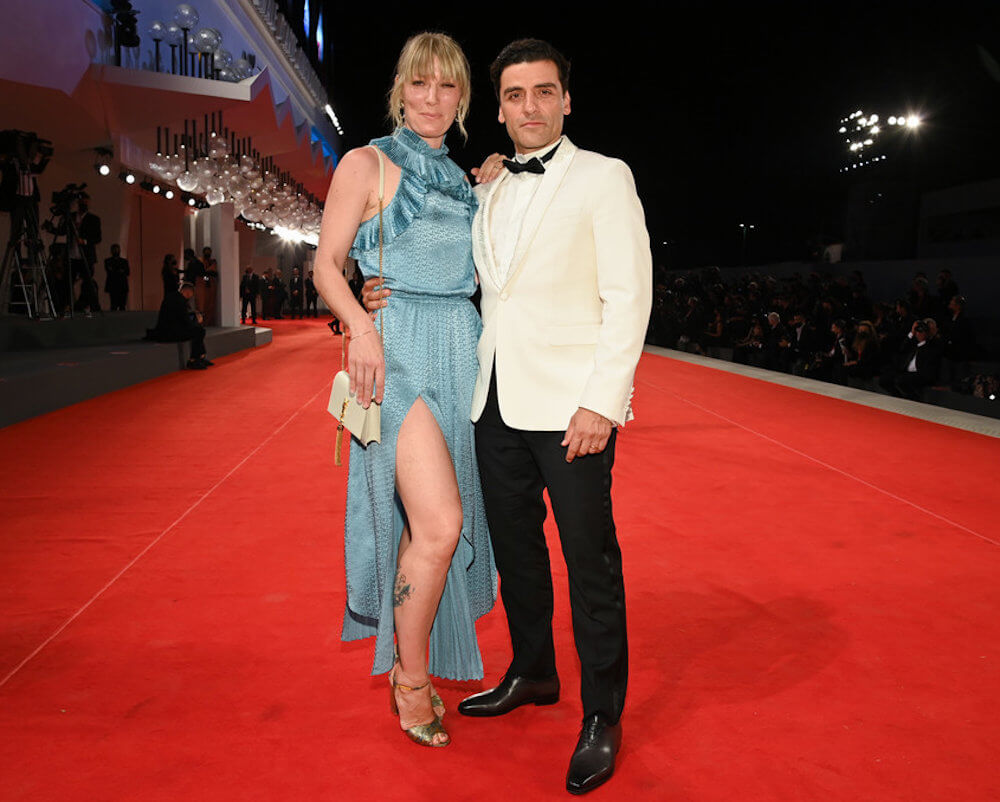 In 2021, Elvira shared some photos of her and Oscar attending the premiere of The Card Counter, Oscar's newest film, at the Venice Film Festival. The duo looked all smiles and laughed when they were together, indicating that they were happy together.
Elvira wore a classy long blue silk dress in the photo, and Oscar was wearing a white suit with a black bow tie. Oscar puts his arm around her waist while she is leaning toward him.
Oscar Was Caught Kissing Jessica Chastain's Armpit and Elvira's Response to Them
However, their too-perfect-to-be-true married life isn't free from any rumor. Oscar was once rumored to have a romantic relationship with his co star in A Marriage, Jessica Chastain. The rumor was even more fueled after Jessica and Oscar were seen very "intimate" at the movie premiere.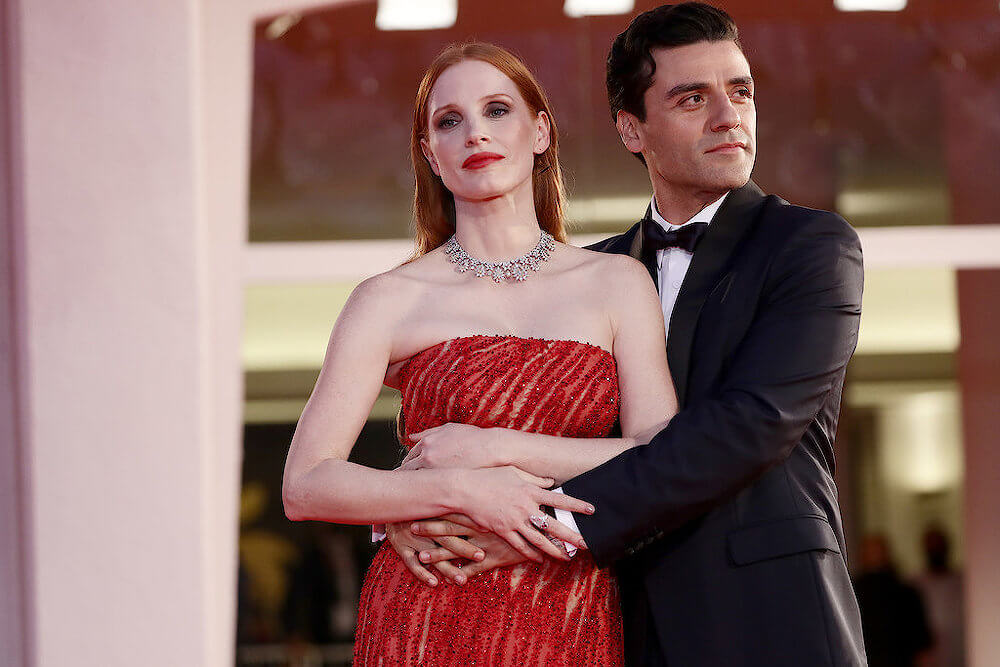 Jessica and Oscar made it clear that they were comfortable with each other. At the premiere, they didn't just kiss Jessica's hands or lean towards her so the media could take their pictures; Oscar straight-up kissed and smooched her armpit, and we're not sure about the reason why Oscar did that in the first place. What does this gesture mean for them, though?
The two are a married couple in the movie, and their chemistry is undeniably strong. But, unfortunately, some people, especially their fans, also thought the same. That's why the rumor was spreading faster than the two could've expected.
Of course, everybody who loves the drama said that he showed a gesture that indicated he was unfaithful to his lovely wife. But, guess what? Instead of being jealous, Elvira was seen smiling and supporting Oscar and Jessica, being the highlight and close to each other.
Jessica then debunked the rumor herself. In her interview with Stephen Colbert on his show The Late Show with Stephen Colbert, she explicitly declared that her relationship with Oscar Isaac is nothing more than friends. 
However, Jessica said that Oscar is special and they are not just ordinary friends. They are best friends in real life, but just not in a romantic way. She's even close with Elvira Lind, which explains why Oscar's wife was never jealous of their closeness.
That is what I call a healthy and understanding relationship. Not all actors and actresses who are close to each other have something romantic between them, guys. Some of them can be best friends while still supporting each other.
Oscar Was Engaged to Maria Miranda in 2007?
Before settling down with his current wife, Oscar was also linked to another actress, Maria Miranda. The two were reportedly engaged in 2007. But, being Oscar that we all know, of course, he kept it under the wrap. One important question, though: were they engaged back then, or was it just a rumor?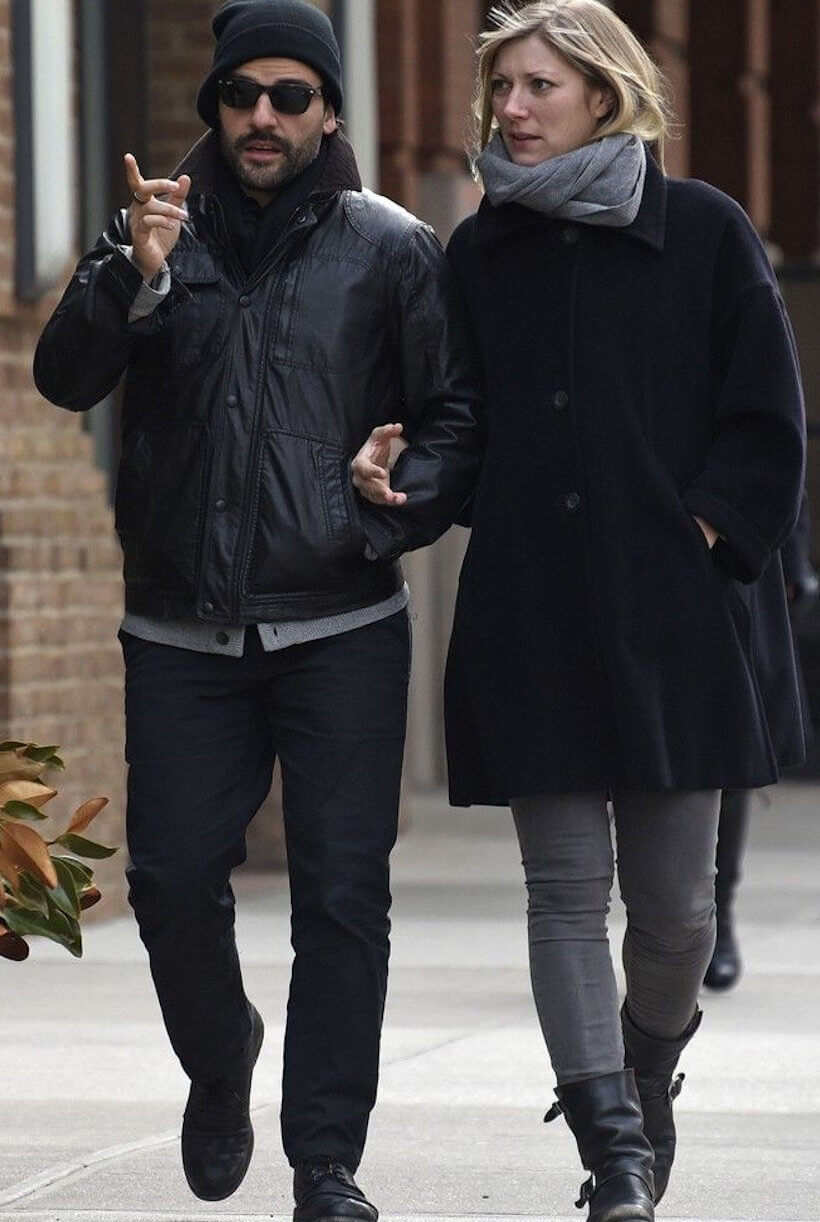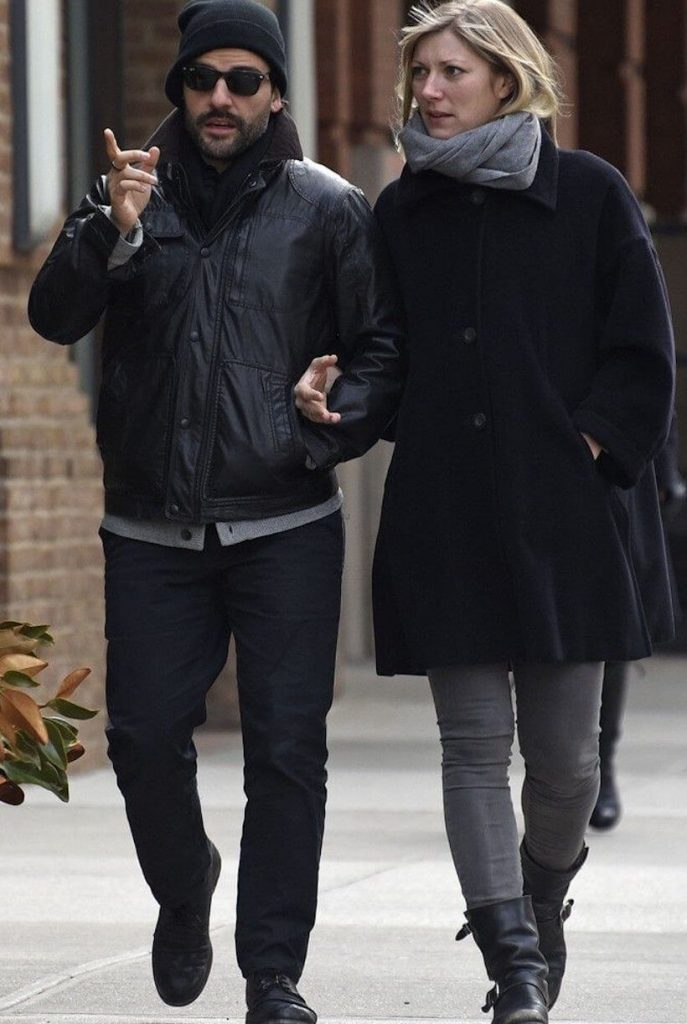 This rumor is not that simple to be clarified. It started with the picture of Oscar and Maria when they were strolling around New York City in January 2015. However, some people believed that the girl in the picture was not Maria, but Elvira Lind.
Oscar's lack of presence in social media makes it harder to know the truth about him and Maria Miranda. Well, Oscar does have a Twitter account, but he never even writes anything on it. Let alone Instagram – he doesn't have one.
According to New York Daily News reports, Oscar proposed to Miranda in December 2007 in front of Lincoln Center. They had their engagement party secretly without any media involved. However, some sources claimed to be at the Lincoln Center and seeing the proposal first-hand.
"There were a lot of spectators, and he gave her a beautiful handmade diamond ring surrounded by pink sapphires," said one of the sources. "She said yes – jumping up and down excitedly, and they were kissing."
Was Oscar Isaac Way Too Good in Hiding His Relationship, Or The Two Just Never Dated in Real Life?
The news about Oscar and Miranda getting engaged was never confirmed by both Oscar and Miranda, though. So, it's really hard – if not impossible – to prove that the two were engaged in real life.
Suppose Oscar's picture strolling around in New York turned out to be with Elvira Lind. In that case, it means there aren't any pictures of Oscar and Miranda together. Their happy moments and activities that they were doing together were never captured by anyone. This could mean two things: Oscar was WAY too good with keeping his relationship under the radar, or they just never really dated.
However, the lack of information about Oscar and Miranda made little sense. Back in 2007, Oscar was not at the peak of his career yet, so it was normal for people not to give him too much attention back then.
Oscar was performing Shakespeare in the Park's Romeo and Juliet, and his name wasn't as big as he is today. However, knowing that also, it would make it impossible if the whole proposal and engagement stories were not true. I mean, who would come up with that much detail?
Oscar and Miranda Have Known Each Other Since They Were Kids
Despite the concrete proof of Oscar and Miranda's relationship, they turned out to be best friends since they were kids!
"If she's someone he knew from childhood, rather than a fellow celeb, that would explain why she's so far out the spotlight," told one of the sources to the Mirror.
And as we could always expect, Oscar didn't say anything about this matter. It seems like he doesn't want to reveal anything other than his work and professional life. Well, we know the reason, though, and it was for a good purpose.
So, there isn't any conclusion that we can get from his relationship with Miranda. Both of the news about them being engaged or not even dating have strong reasons, and neither Oscar nor Miranda has ever spoken about it anyway.