Who is Jennifer Morrison Partner? Is She Married?
Posted on June 30, 2021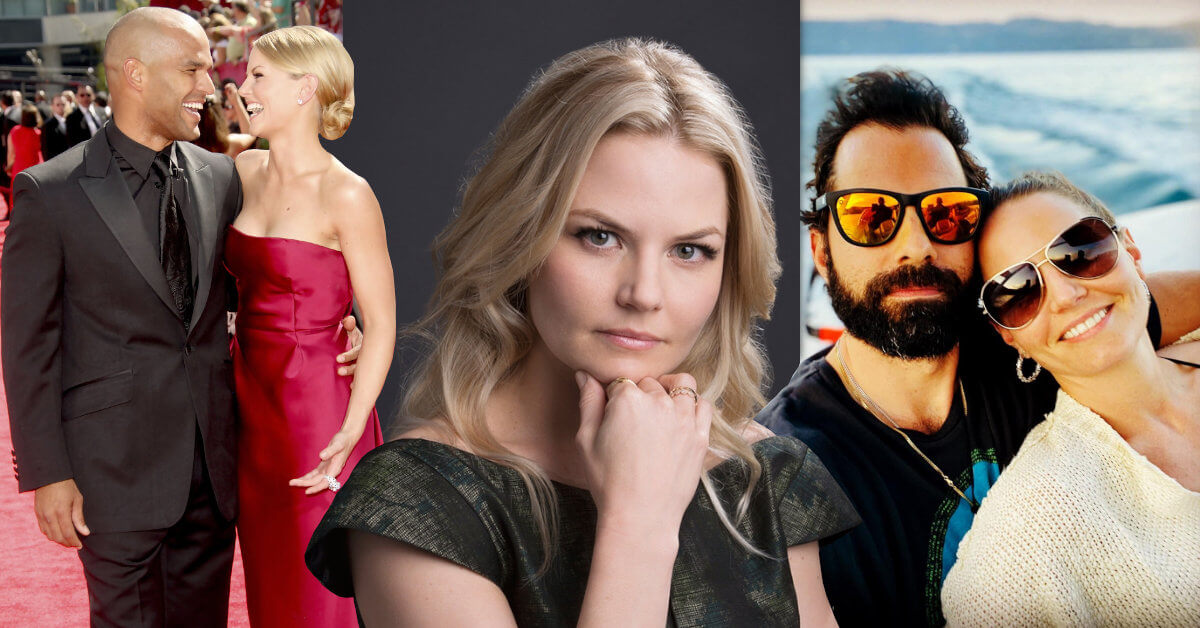 Jennifer Morrison is a hot and talented actress, producer, director, and former model. We might recognize her from ABC television series Once Upon a Time from 2011 to 2018 and How I Met Your Mother. She played in several big hit movies like Star Trek and Sun Dogs.
Morrison also has a full dating game. She is currently dating an actor from El Salvador, Gerardo Celasco, and their relationship is going strong now.
Not only that, but she also dated some of her costars in the past. Here are some details about Jennifer Morrison's partners and their stories!
Who is Jennifer Morrison's Husband?
Jennifer Morrison is currently in a relationship with Gerardo Celasco. However, he's not her husband, and they haven't tied the knot (yet).
Morrison and Gerardo have been dating since September 22, 2019. They made their first appearance together at HBO's Emmys after-party, and the media was blown up because of that. They have published their happy moments together on their Instagram pages ever since and seemed to get stronger than ever.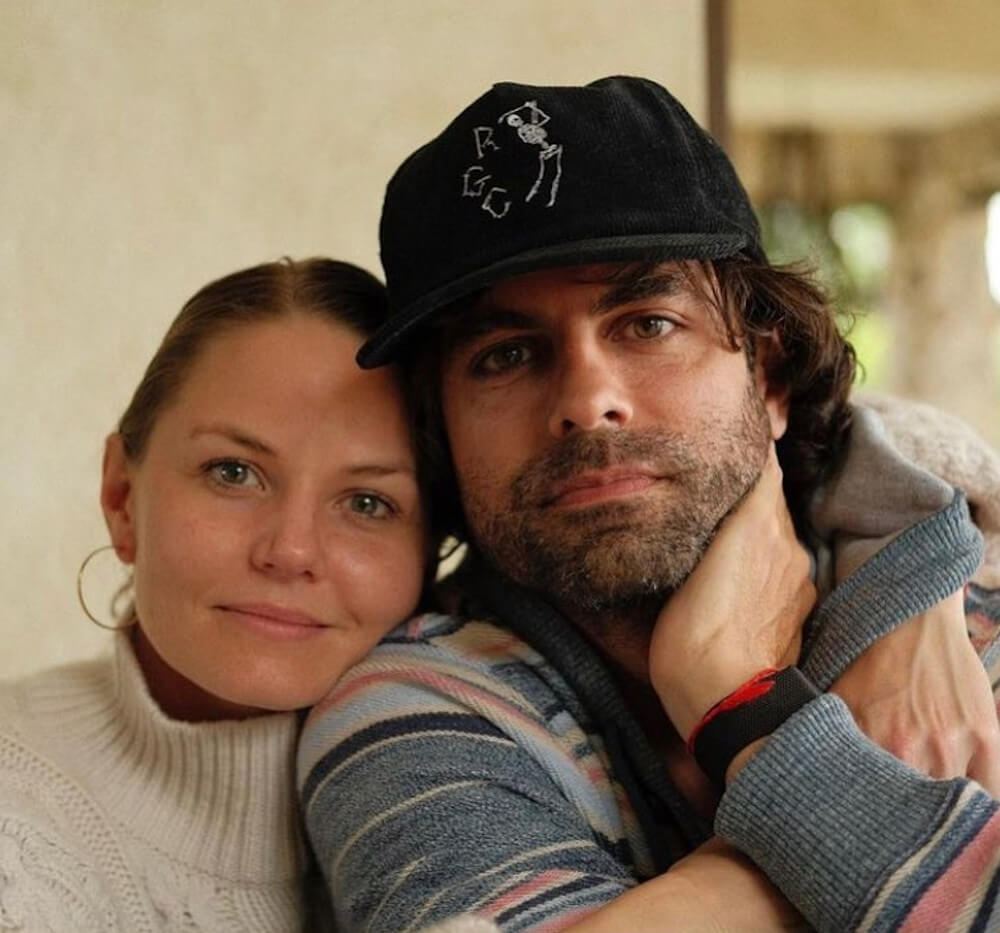 Celasco is also an actor. We might hear his name from the television series Passions, and he played Miguel Lopez-Fitzgerald.
Coming from the same profession, Celasco and Morrison doesn't seem to have any problem keeping up with their busy schedules. They regularly keep their fans updated about their romance through their social media. Well, don't we love committed and romantic celeb couples?
To make us even more jealous, they uploaded their pictures for Valentine's day. Celasco wrote the caption with his romantic appreciation towards his girlfriend.
"A Series. Thank you for loving me the way you do. Gracias por llenarme de tanto amor. Happy Valentines" and then mentioned Morrison's Instagram page in that caption.
Another heart-warming post from Morrison is when she declares her support for Celasco's role in National Parks, saying that Celasco was "born to play this role!!". Following that, she also said, "I love you so much," and cannot wait to see his performance in National Parks. She posted that picture on February 25 this year.
Other than that, they also traveled together to Chicago and took a picture with them wearing all black and leaning to each other.
Their relationship was even going stronger during the pandemic. Morrison and Celasco quarantined together, as reported by reliable sources. This couple even has a dog together!
Overall there aren't any negative rumors or news about them so far. They look pretty serious though they haven't talked publicly about whether or not they will get married soon. We have big hopes for this lovey-dovey couple!
Keeping the Relationship Low-key with Sebastian Stan
Jennifer Morrison and Sebastian Stan were one of those couples who sparked the relationships on set. They were costars in Once Upon a Time, in which Morrison played for seven years.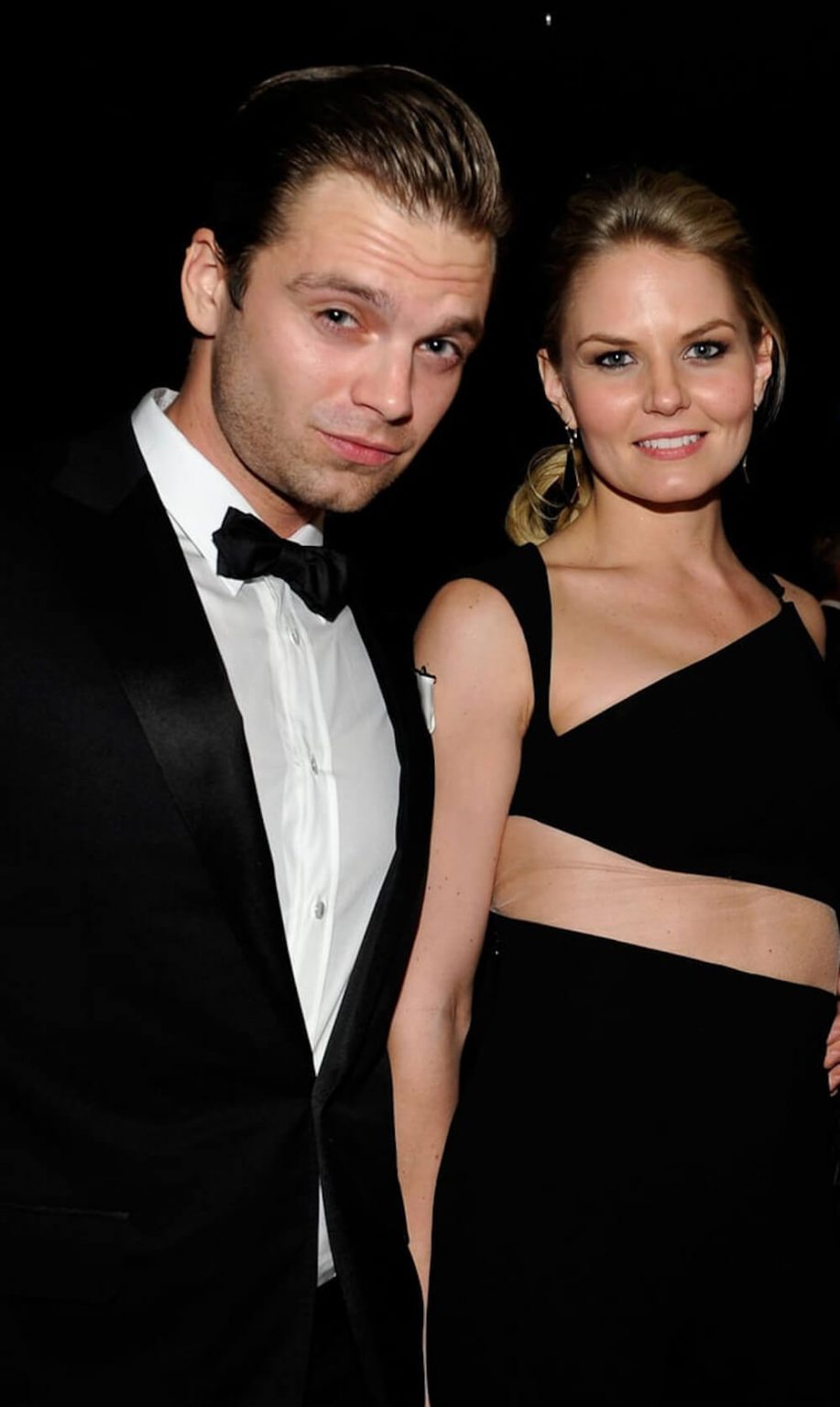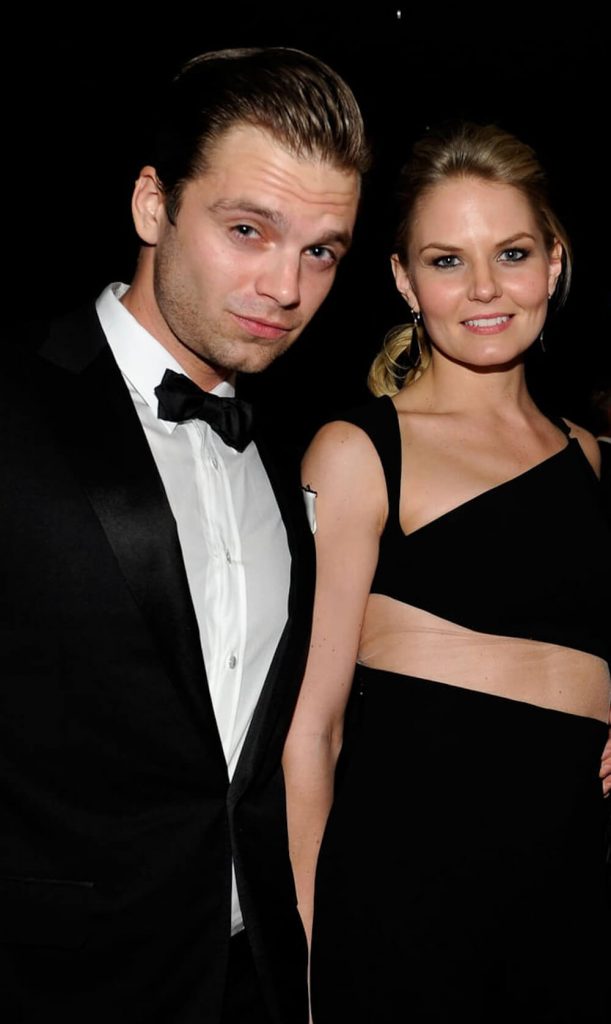 They began dating in 2012, and the relationship only lasted for a year. However, the split was an amicable one, and there wasn't any huge fight that came up on the media before they broke up.
When we look at Sebastian Stan with his handsome face and charming persona, it isn't surprising that he steals Morrison's hearts right away. However, he admitted that it's not always the case.
"I came here from Romania when I was 12 years old. I had an accent. High school was tough a little bit for a few years. I wanted to fit in and be liked. I wanted to be good-looking and popular. I spent a lot of time thinking, 'What are these people going to think of me?' But I think that part of developing a strong sense of self is that you have to start to trust in yourself." He stated that in his interview with Seventeen magazine. It is somewhat hard to imagine Sebastian Stan not being popular, right girls?
When Morrison was all about posting her love for Celasco publicly, the case was different with Sebastian Stan. Morrison and Stan kept their relationship under the radar, and not much going on that we can know with them.
The reason for their breakup also remained unknown. Some reliable sources only stated they didn't fight; they just decided that they were no longer compatible. But no further details regarding that.
Stan is currently not married, but he is dating his fellow actor Daisy Edgar-Jones.
Jennifer Morrison Quickly Moved On After Breaking Up with Amaury Nolasco: What Happened?
Jennifer Morrison seems to have a thing with Latina actors. Other than Gerardo Celasco, she dated a Puerto Rican actor, Amaury Nolasco. This Prison Break and Transformer actor has a very tough-but-humble persona.
Morrison and Nolasco dated for three years. This is another Morrison's long-lasting relationship. They began dating in January 2009 and broke up in May 2012.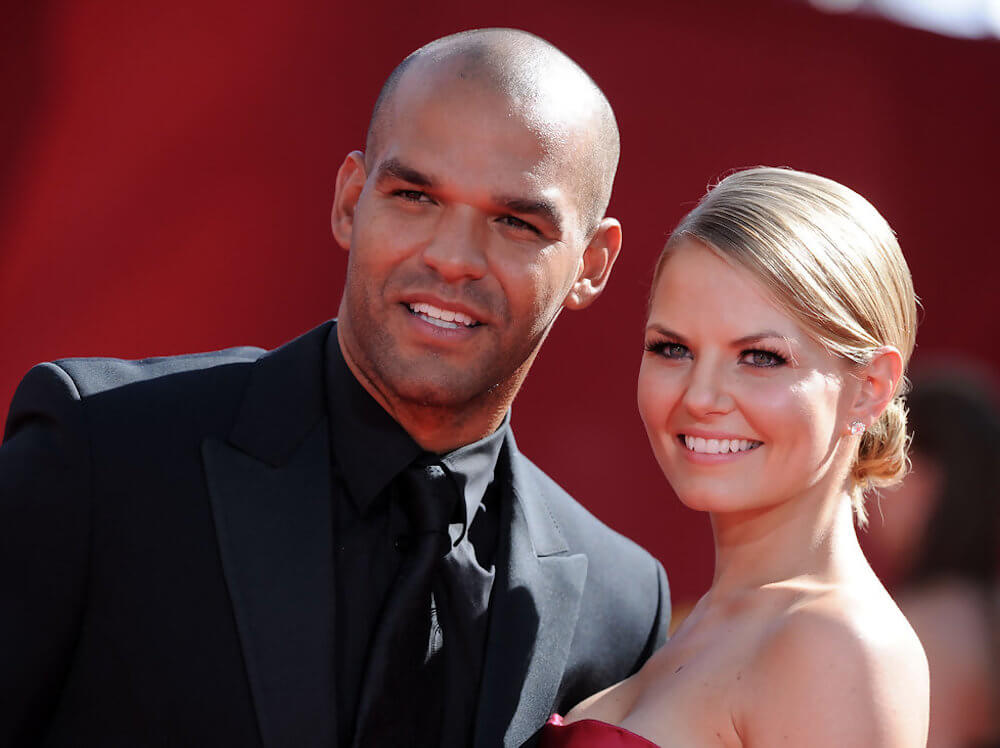 There are plenty of their pictures on social media. From attending red carpet events to do running events together, they look pretty badass in all of their pictures.
In one of their red carpet photos, Morrison was wearing a classy red dress while Nolasco was wearing a black tuxedo.
There is also a picture of them doing a running event together. They posed together casually, with Nolasco wore a red T-shirt and Morrison with a white tank top and grey yoga pants.
Unfortunately, their love story had to come to an end in 2012. After they broke up, Morrison quickly moved on by dating her costars Sebastian Stan from Once Upon a Time. Meanwhile, Nolasco stayed single for quite some time.
They didn't disclose to the media the reason for their breakup. While Nolasco usually kept his relationship low-key, Morrison is unpredictable. Sometimes she likes to show her PDA moments and talks a lot about her relationship. Sometimes she doesn't. Her relationship with Nolasco is the one that she didn't talk about a lot, whether in her interview or on her social media.
Does that indicate that they didn't break up in a good term? Well, we can never know since they kept their relationship low-key.
Jennifer Morrison and Jesse Spencer
Morrison didn't only date her costar once. Before dating Sebastian Stan, she also had a relationship – a serious one, actually – with her costar in House. They even got engaged and were planning to get married, but they decided to go separate ways when the time of their weddings was about to happen. What really happened?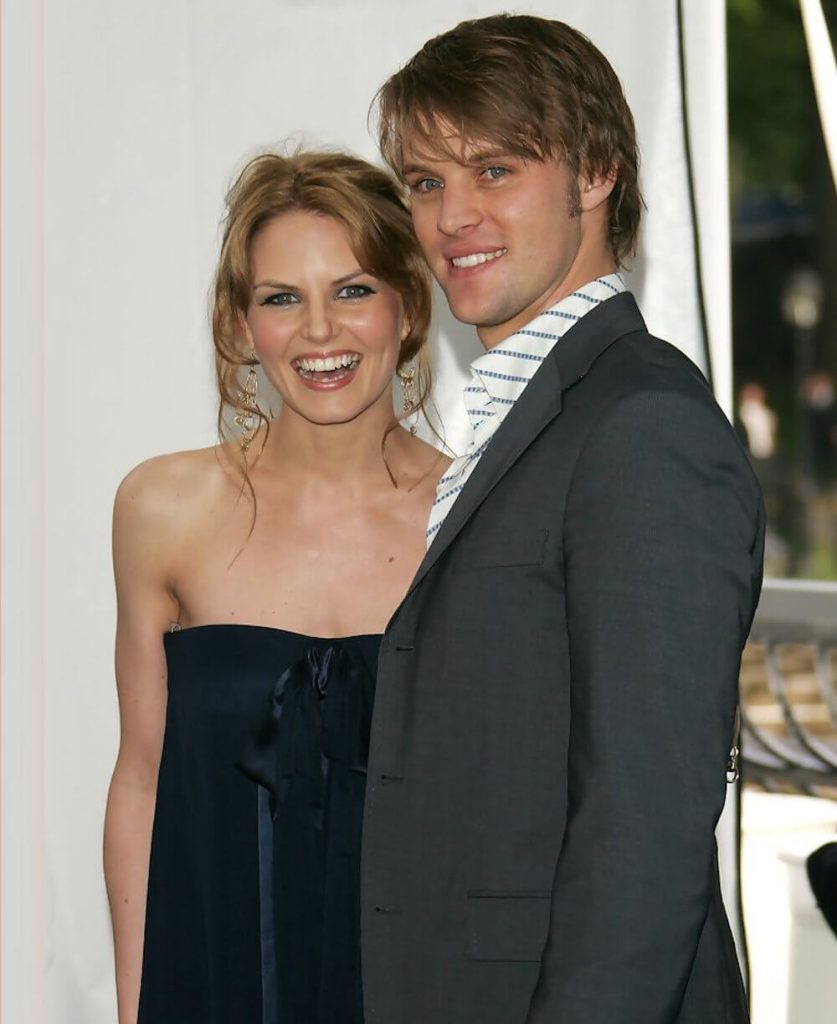 A lot of people had been asking the same question. The couple that seems high over heels towards each other suddenly decided to call it quits.
"After much consideration, we have decided not to get married," they wrote the official statement to People magazine.
However, they still needed to work together in House. They stated that it wasn't easy, but they tried their best to keep being professional.
The saddest thing about their breakup is the fact that they did that just days before their marriage. They were planning to get married in 2007. After Spencer romantically proposed a year before, at the Eiffel Tower, it was just sad that they ended up not being together.
When they were asked about the reason for their breakup, the two were reluctant to answer. However, Spencer seemed so disappointed by the separation and dating his fellow actor, too. He stated that in his interview with Time Out, "All of my girlfriends have been actors, and I've realized that maybe it's not for me – and find something else outside of the industry."
On the other hand, when Morrison was interviewed seven years later about her opinion about being in a committed relationship, she reminisced a bit about her past love life with Spencer,
"I've been engaged, but I don't want to settle for what's not quite right for my life. I think because I was raised around a lot of 'forever' kind of love, I'm very aware of when it isn't a 'forever kind of love. So I'm okay with walking away from it when it isn't quite right."
Jesse Spencer is currently married to Kali Woodruff since June 2020. However, connecting the dots from Spencer and Morrison's interview, they both got traumatized by each other, though we cannot precisely know what makes them canceled their wedding.
On Dating Jesse Rangel: The Only Morrison's Boyfriend that Isn't an Actor
Jesse Rangel is the only Morrison's partners that didn't come from the movie industry. He is a musician.
Unfortunately, that is the only information that's left from Rangel and Morrison. It wasn't clear when they began to date and broke up.
Well, it seems like Jennifer Morrison's type is someone who works in the same field as her. Her three out of four exes are all actors, with tough faces and charming persona. Well, what else could we say? She definitely has a type! And we hope that her current relationship with Gerardo Celasco can lead them to walk down the aisle together. Finger crossed!
---
RELATED CONTENT
Jennifer Morrison Bio, Height & Age
---