Who is Nicholas Hoult Girlfriend in 2023? Is He Married?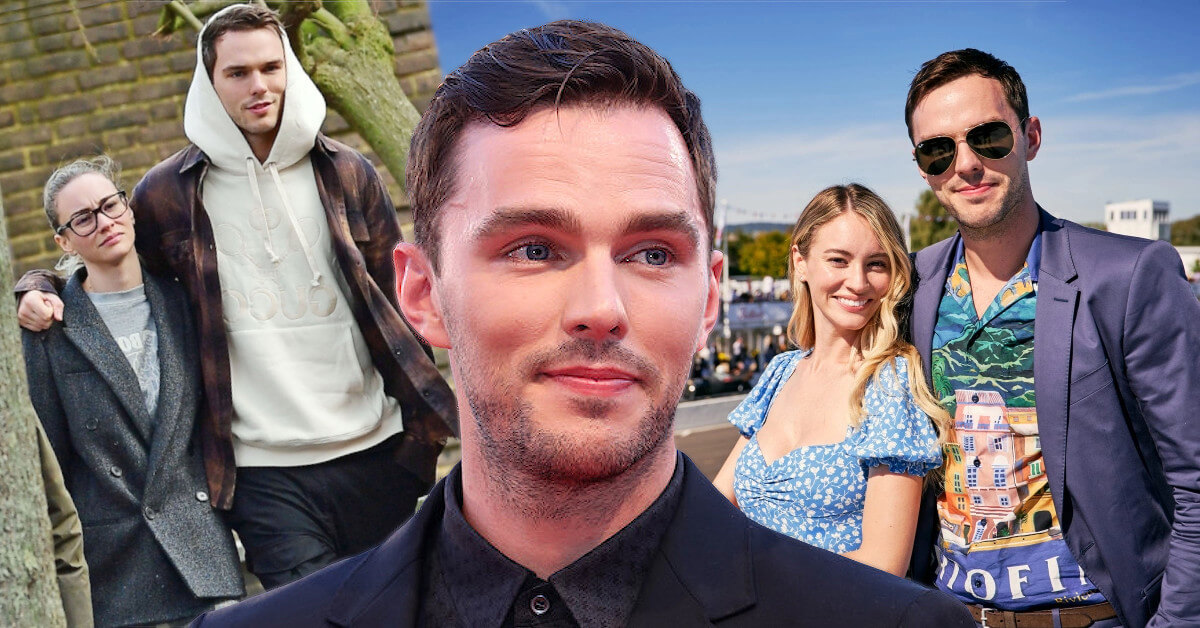 The blue-eyed, talented, and handsome Nicholas Hoult is a very private actor, but he never ceases to be the center of attention. Some of you might recognize him from the British teen series, Skins.
Although Nicholas was still 16 when he played Tony Stonem in Skins, many producers had realized his great potential because since then, his career as an actor has been sky-rocketing.
Some big movies, including Warm Bodies and X-Men, had taken Nicholas' fame to another level. But, is there any information about his love life? Is this handsome man off the market already? We'll get to that soon.
Nicholas Hoult Current Girlfriend: Bryana Holly
Regarding personal life, Nicholas Hoult prefers to keep it under the wraps. He rarely gives too many details about his love story and the woman he's dating, but we get one or two pieces of information about it.
Unfortunately, the Warm Bodies star has been off the market since 2015. Not only that, but Nicholas is also a father of one! So, who's the lucky lady that could seize Nicholas Hoult's heart?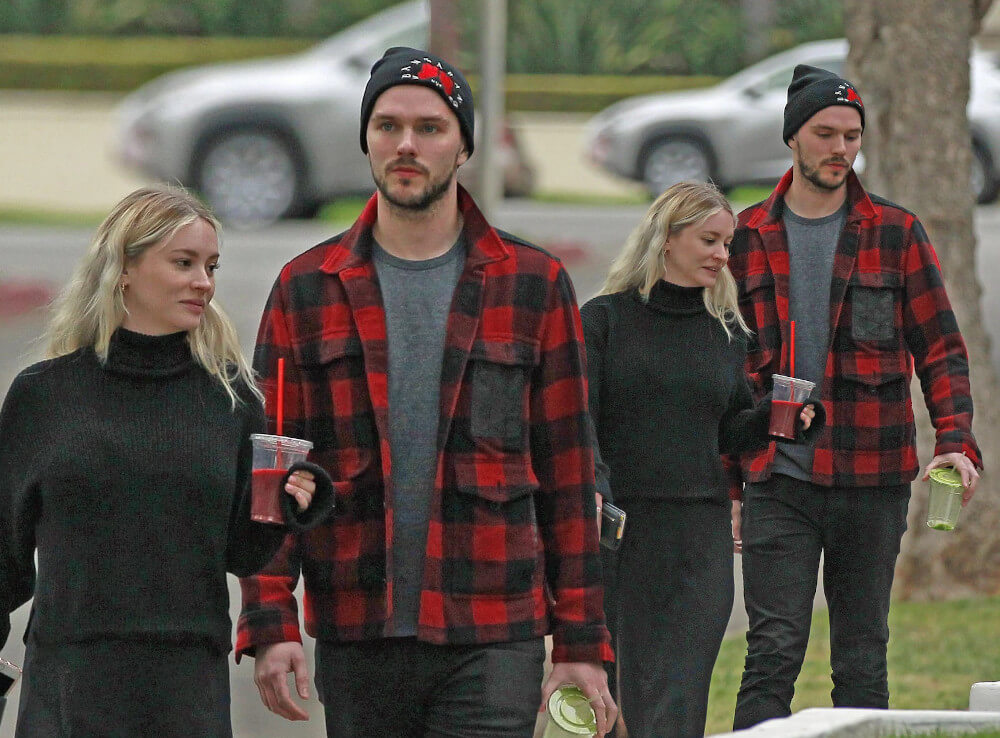 She is an American model, Bryanna Holly. She's most famous as a Playboy model. Everybody knew that Nicholas and Bryana crossed their paths in 2017, but nobody had details about how and where it happened.
So, it is safe to say that the chemistry and attraction were there from the get-go because it only took them less than a year to have their first baby.
Although both are familiar with the limelight, Nicholas Hoult and Bryanna Holly agreed to keep their relationship lowkey. They took their privacy above all else to the point where they were rarely photographed in public. We must admit that this pair had done a great job hiding from some paparazzi.
Nicholas even planned to hide the news about Bryanna's pregnancy in 2018, even though it eventually leaked to the public. Nicholas made a statement in his interview with ES Magazine: "Someone will find out soon enough, and that's fine. But for now, it's my precious little thing, and I'm keeping it."
But, since he realized that people already knew anyway, Nicholas didn't hesitate to answer when interviewers asked him about parenthood. One of them is when Nicholas appeared in an at-home edition of The Late Late Show.
"I'm loving it," started Skins actor through a video conference with James Corden.
He added, "It's mad. It's a learning curve, isn't it? There's a lot to take in. But overall, it's like that time again, bringing back many memories of your childhood. It makes you play again – which I'm enjoying, particularly with this time now with everything shut down and not having to work, and I'm playing trains all day. Yeah, it's great."
Although he accepted that being a father is tiring, Nicholas said that his overall experience had been great so that he wouldn't change it any other way.
Bryanna and Nicholas chose Joaquin as their baby's name, but they hadn't revealed the gender, and the two wanted to keep it that way. Although it doesn't seem like Nicholas and Bryanna will get married soon, they have already shown us how great of a parent they are.
Did Nicholas Hoult and Kristen Stewart Date?
Despite being overly private, Nicholas Hoult still loves to date women who are as famous as he is. Before meeting Bryanna, Nicholas had relationships and rumors with A-listers such as Kristen Stewart, Dianna Agron, and Jennifer Lawrence. The list continues, but let's focus on his news with the Twilight star first; Kristen Stewart.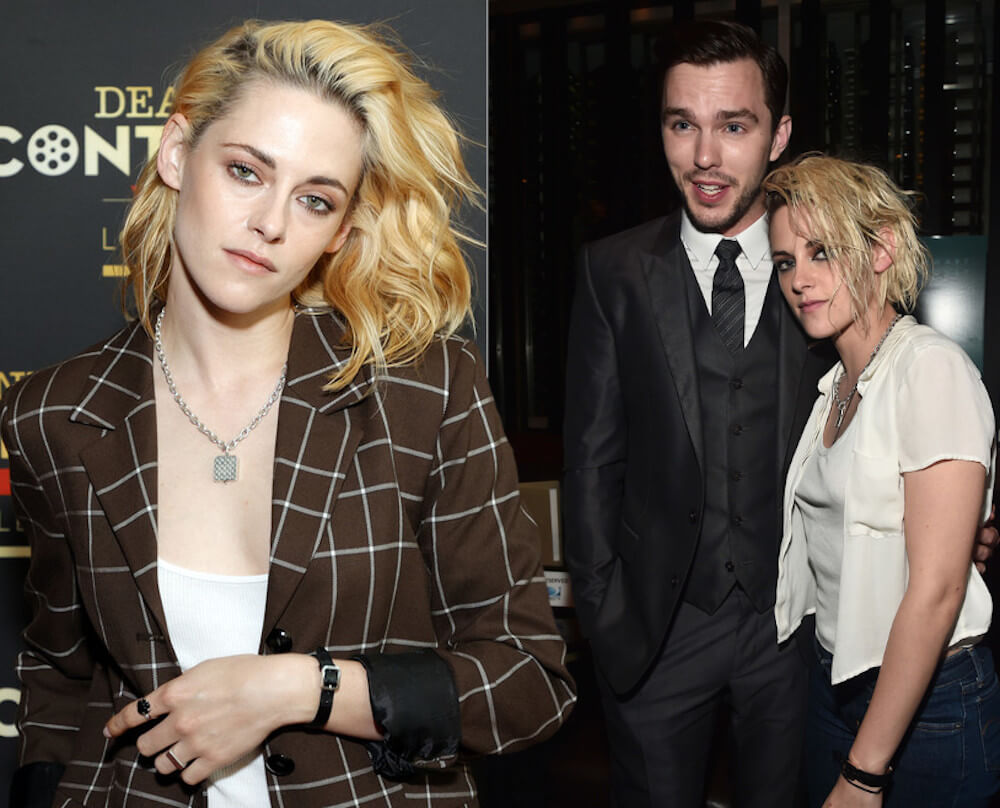 Nicholas Hoult and Kristen Stewart first linked in 2016, when they were co stars in Equals. However, neither Nicholas nor Kristen spoke anything about the rumor. But, people around them had a lot of things to say.
"The two of them have hooked up in the past since they shot the movie together and before that as well. But, Kristen is not ready to get into a relationship with anyone right now," said the insider to Radar Online.
Not only that, pictures of Nicholas and Kristen being comfortable with each other also could be found anywhere on the internet. It means that although their relationship wasn't that serious, the two love hanging out with each other.
The rumor fizzled out too quickly, though. And without their confirmation or denial about anything, it's safe to say that Nicholas and Kristen were just hooking up.
Another Rumor with Dianna Agron
Another rumor that seized people's attention was Nicholas' relationship news with Dianna Agron in 2015.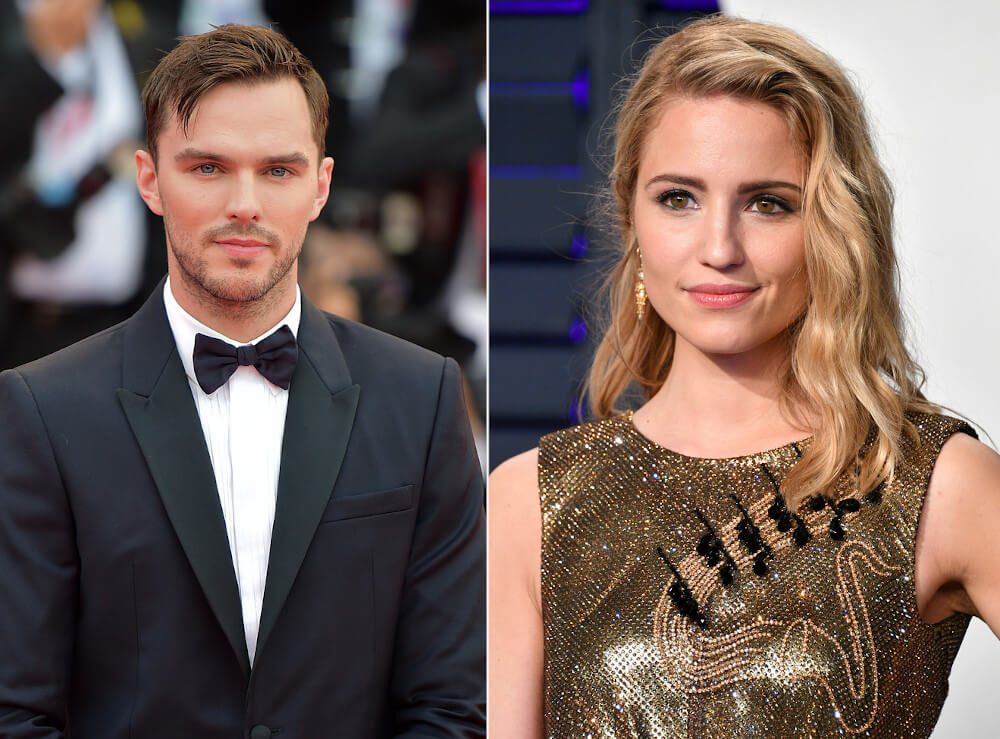 We're not sure when and how they met, but the rumor sparked because Dianna and Nicholas were caught hanging out and had dinner together.
"They came in with each other and ordered some drinks. They sat down and talked just like everyone else and seemed to have a nice time."
However, there wasn't anything serious between Dianna and Nicholas because, Nicholas wasn't ready to jump into another serious relationship at that time. So, we guess that his grieving moment wasn't over just yet.
A Three Years Relationship with Jennifer Lawrence
We finally come to the part when Nicholas had his first serious relationship throughout his journey as an actor. It was with the Hunger Games actress and his star in X-Men: First Class, Jennifer Lawrence.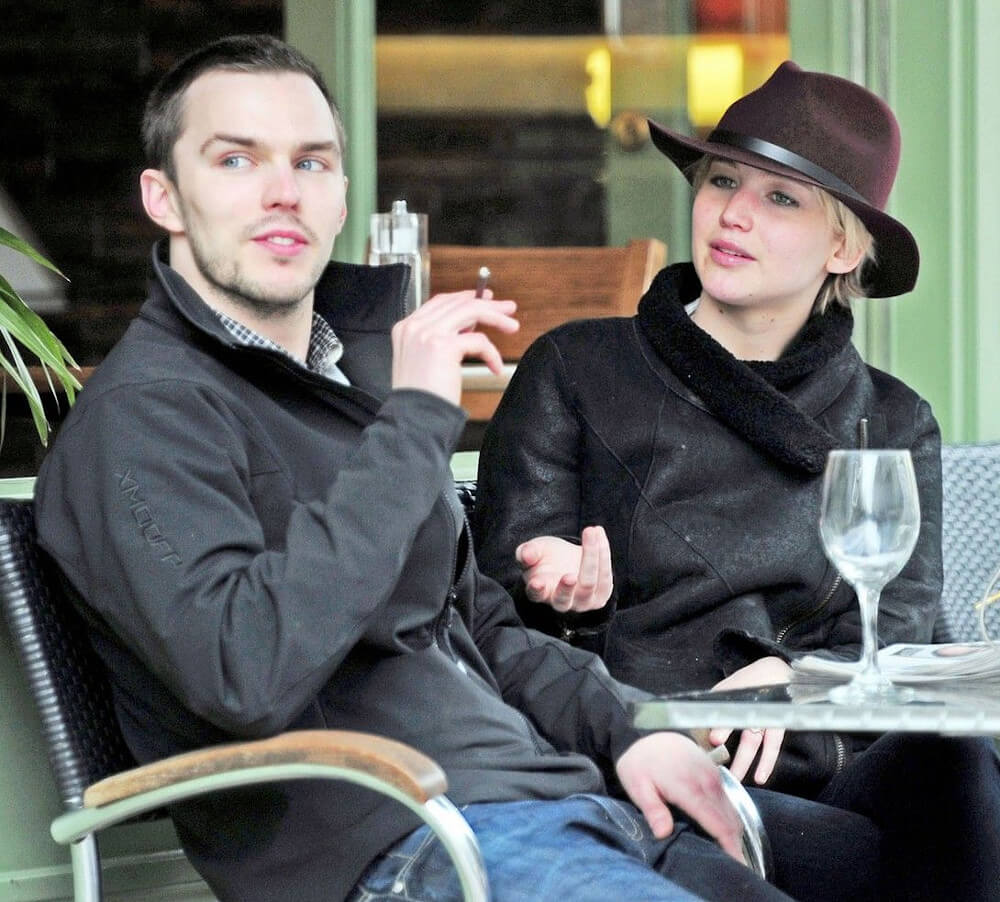 Nicholas Hoult and Jennifer Lawrence met at X-Men's movie set, and they hit it off when the filming process began in 2010. Although Jennifer and Nicholas initially denied it, they couldn't hide their love anymore.
We knew that Jennifer was a witty and humble actress. It turned out that she's always been that way, and we can see how wholesome and funny she was when she gushed about Nicholas in her Vogue interview.
"He has no idea how good-looking he is. I think many women and men hate me because of that," Jennifer said.
Of course, the look wasn't the only thing that tied them together. Jennifer also stated that it was their same sense of humor and same visions about life that made the whole thing become easier.
Unfortunately, life was super busy for both of them. Both Jennifer and Nicholes reached the peak of their career when they were still dating, so it was hard to find a match schedule and spare time nourishing the relationship."They spent a lot of time apart because of work, and it was difficult on their relationship," a reliable source told.
The split happened in 2013. Although Nicholas and Jennifer rekindled and decided to give their relationship another shot for a year, they broke up for good in 2014 and have kept being best friends until now.