Who Is Jennifer Lawrence Boyfriend in 2023? Is She Married?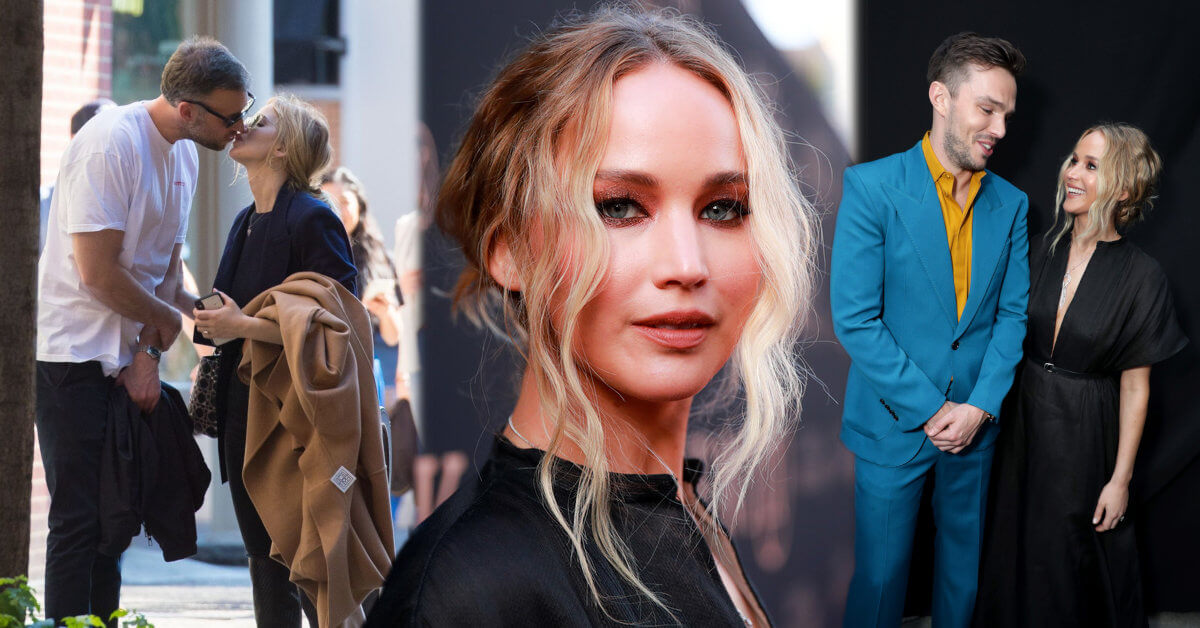 Jennifer Lawrence is an American actress that a lot of people have been obsessed with lately. She is best known for her role in Hunger Games Trilogy and Silver Lining Playbook.
Her cheerful attitude and pretty face never fail to amaze people. Of course, it also charms a lot of hot guys in Hollywood. Though her love life is usually pretty easy to find out, here, we will dig deeper about Jennifer Lawrence's dating life.
Jennifer Lawrence is Married to Cooke Maroney
Jennifer Lawrence and Cooke Maroney got engaged in February 2019 and then got married eight months later in Rhode Island.
They dated for a short time and then decided to tie the knot pretty quickly. It was a short but sweet kind of relationship, and both Jennifer and Cooke even got more intense during this quarantine phase.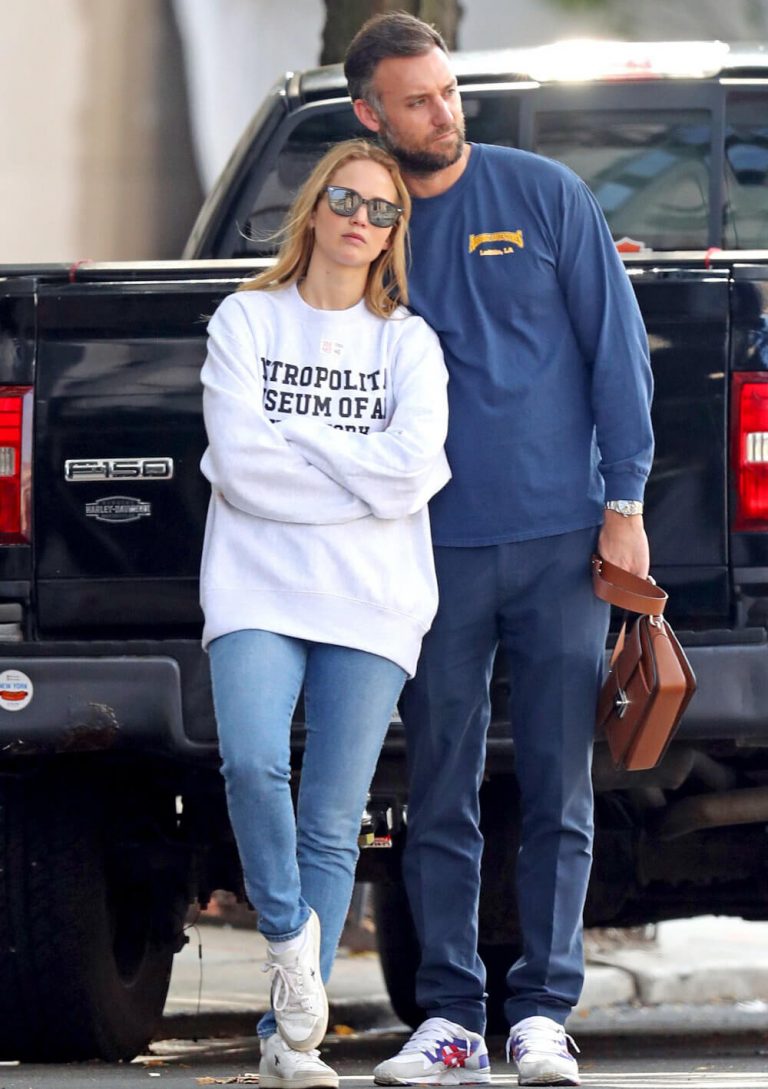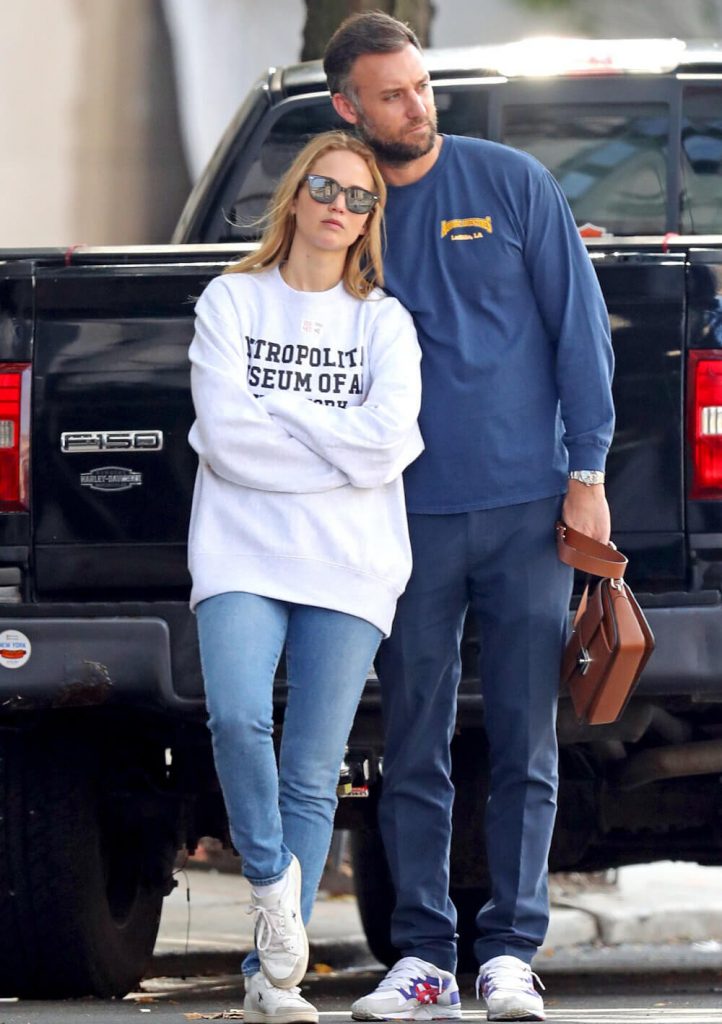 Even though it is usually easy to find who Jennifer is dating, Jennifer herself is a private person. She doesn't have a personal social media account, and she stated in her interview with Vanity Fair magazine: "I get very protective of my space.
Privacy is a full-time job, and I work very hard at it. So knowing that she dates a guy who's not an actor might make her life easier.
Cooke Maroney is a New York City-based art gallerist. Cooke worked at Gladstone 64 gallery in New York's Upper East Side. These two met through Jennifer's best friend, Laura Simpson, and fell in love right away.
Their relationship began not long after that, but they kept everything under the radar. Until finally, the two appeared together in public for the first time in June 2018, when Jennifer was caught smiling while walking with Cooke down the streets of New York City. They both looked each other in the eyes.
Since then, their relationship has moved quickly. In July 2018, they had a very romantic candlelit dinner at an Italian restaurant in New York. Another exciting moment was caught in Jennifer's 28th birthday in Paris, and then to Rome. Their pictures kissing in John F. Kennedy International Airport were also all over the internet, and Jennifer's fans were crazy about it.
Seems like Jennifer's full-time job at maintaining her privacy didn't work at that time. In January 2019, they decided to move in together and soon got engaged in February 2019. Their engagement party was held at the River Café in Brooklyn, New York. During those times, Jennifer has still involved in two movies: Unbreaking America and X-Men: Dark Phoenix.
The public heard about their wedding because of Jennifer's interview with Entertainment Tonight, stating that she was planning her wedding and how she was really happy with Cooke. Jennifer also stated: "He is like the best person I've ever met in my whole life." How sweet!
The wedding finally took place in Rhode Island and was held in October 2019. Jennifer and Cooke worked hard to keep their wedding ceremony off of the media. Their relationship went pretty well, even more after the pandemic.
Jennifer stated that Cooke had done a good job in making her happy. Jennifer's friends and some media even said that what they have is something pure and real. They said that because they've never seen Jennifer smiling like that, even when she was with any of her previous boyfriends. That statement was told by People in August. Well done, Cooke!
There were no negative rumors about Jennifer and Cooke. We hope that they last longer and make us believe that true love in a celebrity's life is real.
Dating Darren Aronofsky from "Mother!"
Darren Aronofsky is an American film director, producer, and screenwriter. His work is mostly based on psychological horror and drama. He met Jennifer in his movie "Mother!" which is also a psychological horror movie.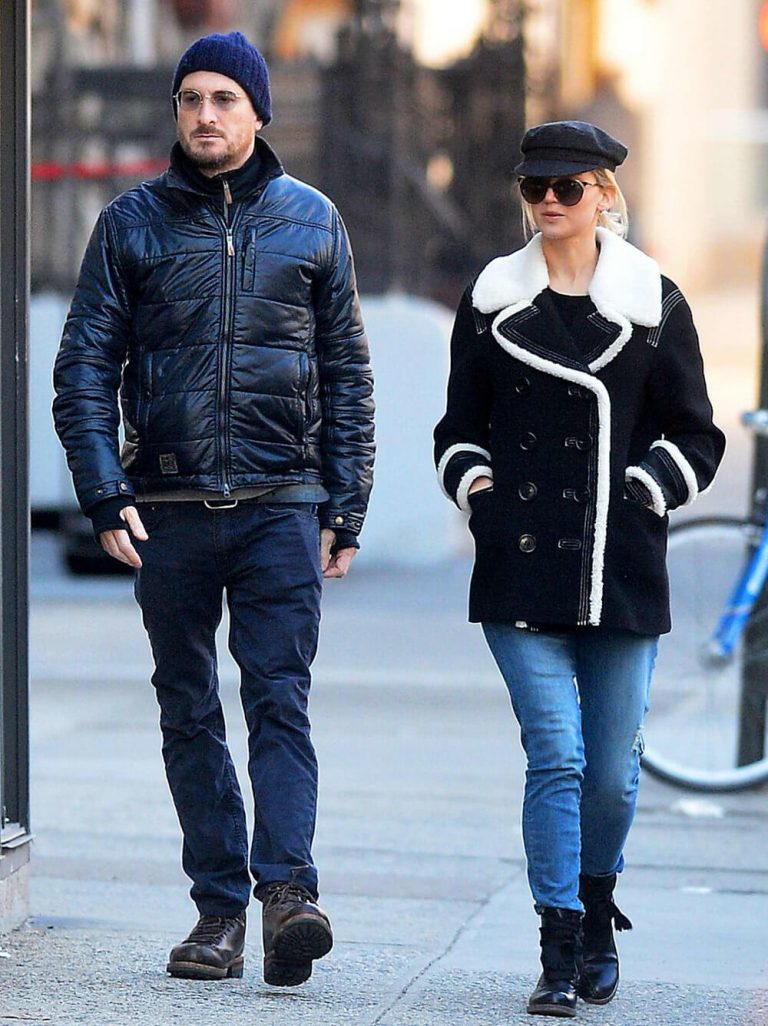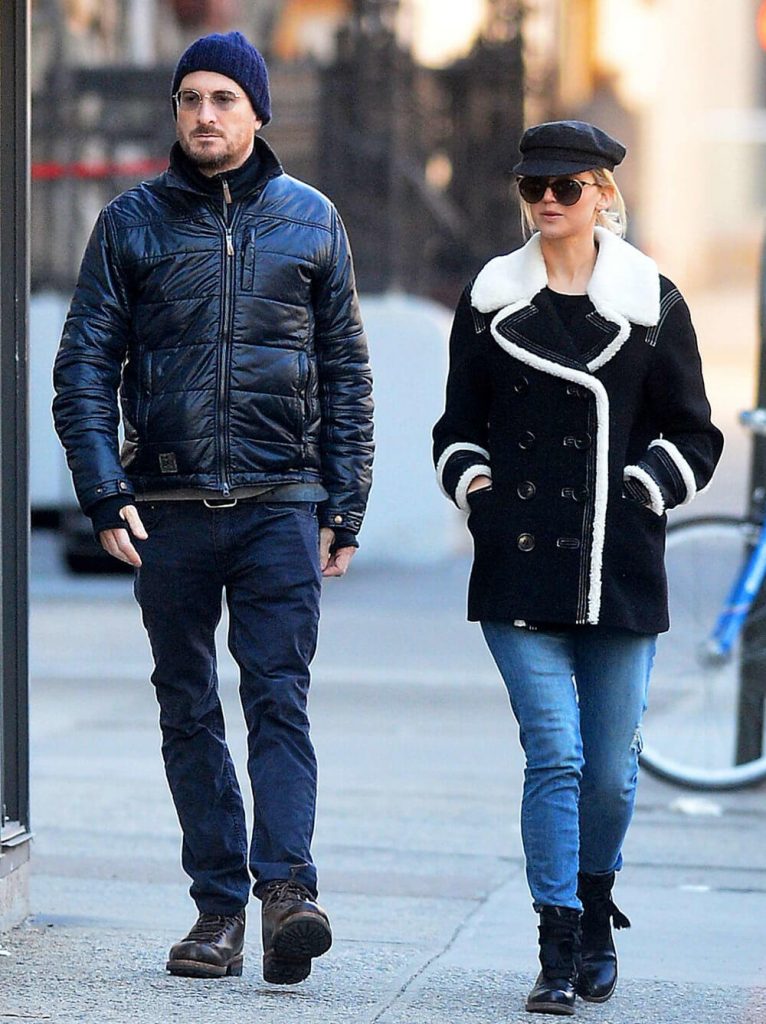 He dated Jennifer for 14 months only. At this time, Jennifer confessed that she was the one who chases Darren in the first place because she liked Darren that much, even though they were also 22 years different.
Darren and Jennifer met in 2016, and Jennifer was immediately impressed with Darren's idea and his unique style in making movies. Start from there, throughout the whole process of working together in "Mother!", the rumors of them dating started to arise.
Before they were officially dating, Jennifer was the one who made the first move. She told Vogue magazine: "I had energy for him, but I don't know how he felt about me." And turned out Darren felt the same with Jennifer, and their relationship began, still in 2016.
But their relationship didn't last long.
The main reason for their breakup was totally from the public's negative view on "Mother!". They had been arguing about that for quite some time. When Jennifer usually let go of her movie that was already released, Darren was the complete opposite. He always read the reviews about the movie, and it had a heavy impact on him. This difference set them apart and made them decided to end the relationship.
The rumors also said they have way too many differences in their preference and how they live their lives in general. The opposite does attract, sure, but what if it was way too much?
They eventually broke up in October 2017, but it was an amicable one, and they said they wanted to remain good friends.
Jennifer Lawrence and Chris Martin
Christ Martin is a British singer, songwriter, record producer, and also philanthropist. He is well-known as a singer of Coldplay. His relationship with Jennifer Lawrence was known as an on-and-off kind of relationship.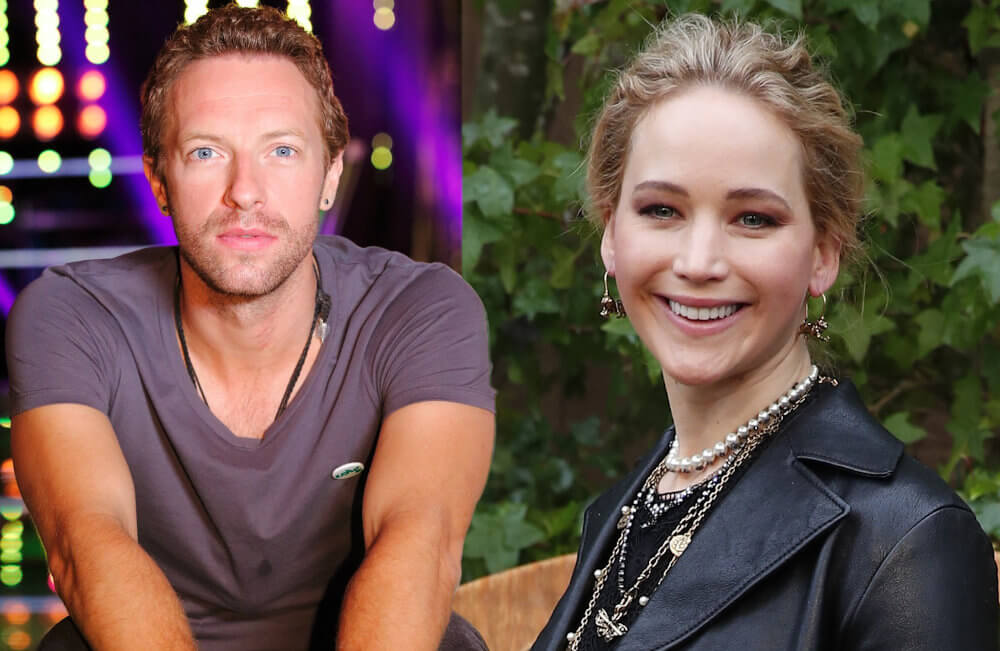 They split in July 2015, and before they called it quit, Jennifer had given him a second chance.
Chris Martin and Jennifer Lawrence met for the first time at Coldplay's concert on July 1st. Some sources said they randomly bumped to each other on a rooftop. And start from there, they began to talk and continuously chatting in a flirty manner. Well, that's reasonable. Who can resist Jennifer's witty-yet-charming persona?
Soon after that, their pictures started to spread anywhere. From their first date in a vineyard, their romantic date at Beverly Hills restaurant La Dolce Vita, and also when they had a great time hanging out with friends at a Hollywood hot spot. Seemed like they both enjoy each other's company, and they looked casual yet intimate. It was obvious that they were in their honeymoon phase at that time.
They looked head over heels and all, but the two didn't have a steady relationship. Chris was much of a man who wanted to have a lot of his time with his family, friends, and himself; meanwhile, Jennifer demanded more Chris time.
Jennifer Lawrence Was Tired of Chris Martin
One of Chris sources even told People: "Chris doesn't really want the relationship to end, but he needs to be flexible so he can see his family as much as possible with his own work schedule." Well, why didn't you just being single for that particular reason right?
Meanwhile, if we think that she's already busy enough with her work schedule, Jennifer got enough with Chris' flexibility.
The rumors said they've broken up once, rekindle, and then Jennifer broke up with him again for the same reason, after gave him another chance. Though the relationship was unsteady, the breakup was an amicable one.
Jennifer Lawrence and Nicholas Hoult
Nicholas Hoult, who's best known in X-Men: Dark Phoenix, dated Jennifer Lawrence for four years. So hard to imagine a four-year relationship came to an end. They broke up in 2014 but remained good friends and continue to work together. How did they meet, and why did they split?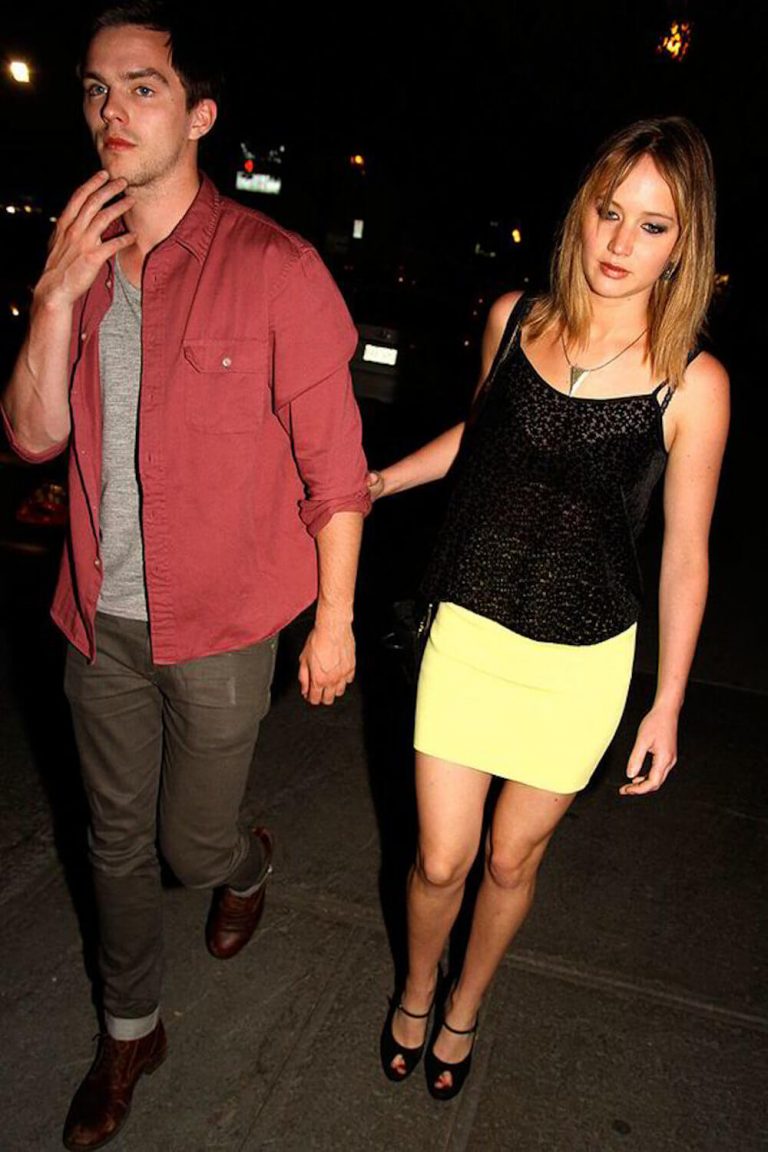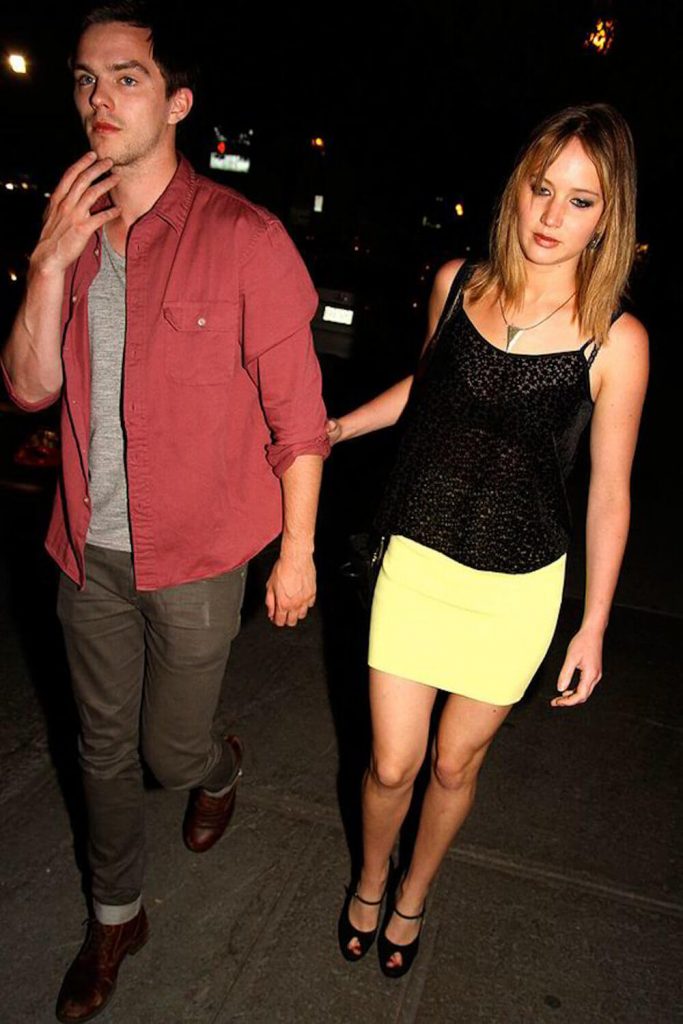 Jennifer and Nicholas met on the set of X-Men: First Class. They dated since 2011 and had a pretty stable relationship for the whole four years.
They dated when Jennifer won the Best Actress in Oscar from her role in Silver Lining Playbook, and her fame was at the peak at that time. Despite all of that, they still could manage to find a time for each other, though it wasn't always the case.
Some sources stated that the split was because they didn't have time to be together amidst their work schedule. It wasn't surprising at all because, as we all already knew, dating life in Hollywood – if both of them work in the same industry – is very challenging.
Five years after they broke up, both Jennifer Lawrence and Nicholas Hoult already had their partner. They remained a good friend, even seemed more like a family. As Nicholas Hoult said in his interview with ES magazine: "We're still a big family, and we grew up together."
They seemed pretty comfortable goofing around together in front of the camera. Well, it is safe to say that they both are pretty mature when it comes to relationships.