Jeffrey Donovan Love Life: How He Ended Up Marrying His Wife Michelle Woods And How They Met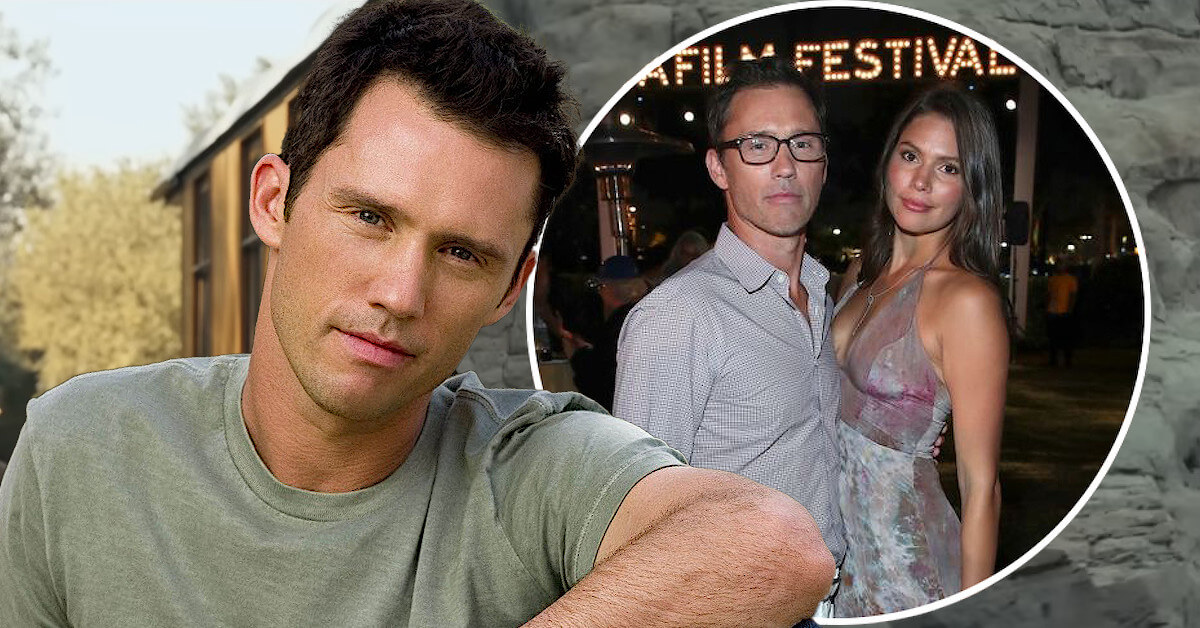 If there's one actor in Hollywood who specializes in portraying roles as detectives and secret operatives, that guy must be Jeffrey Donovan!
As he established his reputation as the hot officer in many movies and TV series, fans began to wonder who was the lucky woman who managed to steal his heart.
Who is Jeffrey Donovan's Wife?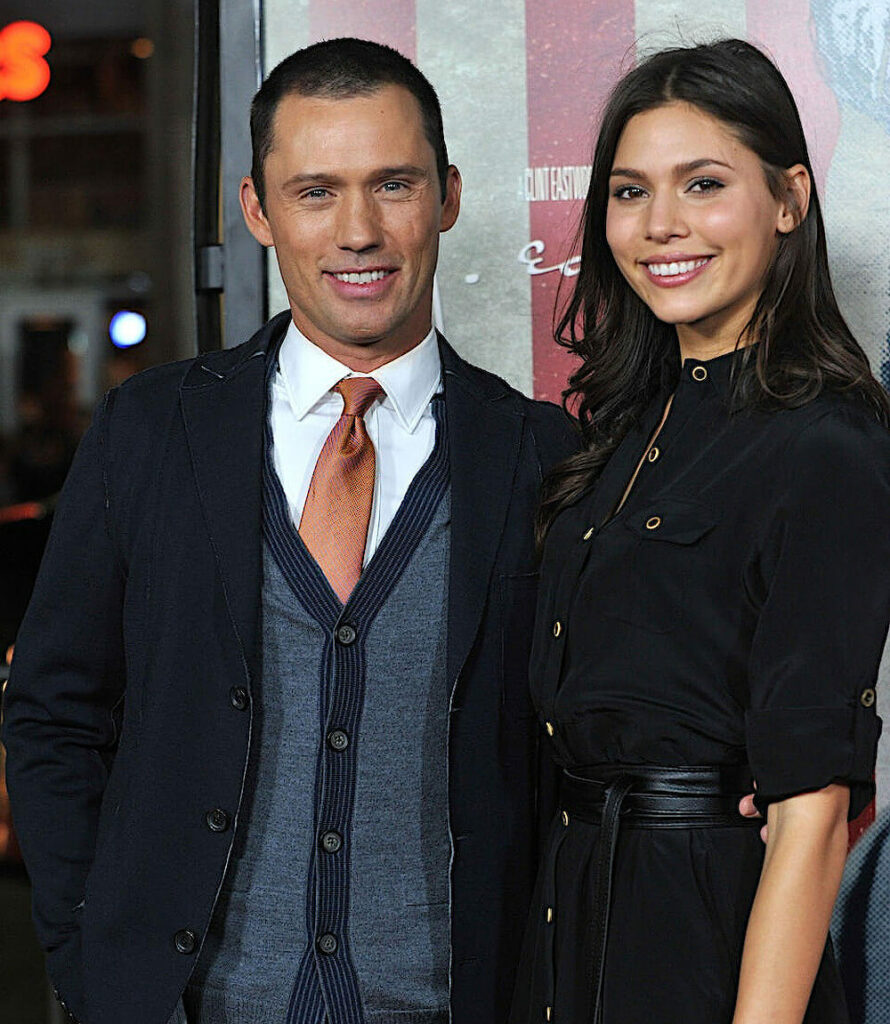 Bad news for every lady out there, Jeffrey Donovan is off the market! The actor has been married to model and actress Michelle Woods for over a decade. The pair met for the first time on the set of Burn Notice, where Jeffrey starred as the leading role, and Michelle scored a supporting role.
"If I didn't take that job, and I wasn't there, I would never have met my future wife and had my three beautiful children," Jeffrey said in an interview with BUILD Series.
Jeffrey and Michelle began dating shortly after they met and got engaged in 2012. They later welcomed their first child, a daughter named Claire, several months later. Their family continued to grow as Jeffrey and Michelle welcomed a son, Lucas, and another daughter in 2014 and 2017, respectively.
When asked how fatherhood treats him, Jeffrey admitted that "it's been tough" for him to spend time apart from his wife and children whenever he had to fly away for filming.
In another interview, Jeffrey also gushed about his wife and claimed that Michelle "is a genius" for keeping the children settled down during the trip for "at least an hour."
"She goes into the closet and finds old toys," Jeffrey explained. "Takes out new wrapping paper, wraps them, and puts them in backpacks. And then when the kids start acting up, she goes, 'Look what Mommy and Daddy bought you,'" he continued.
Cue the cooing sound effect!
Were Jeffrey Donovan and Gabrielle Anwar Dating?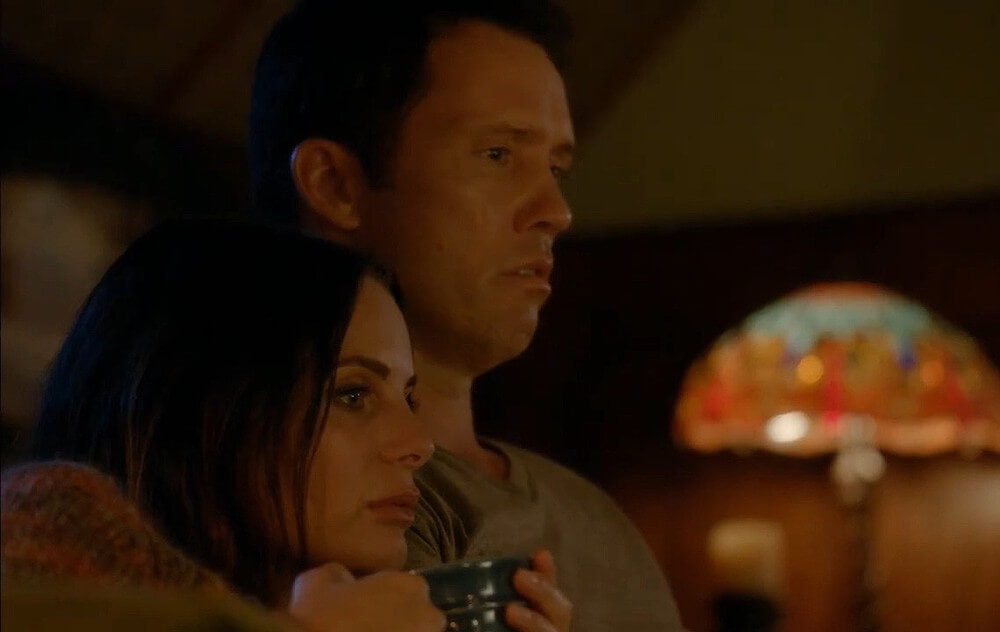 If you're a fan of Burn Notice, then you can agree that Jeffrey Donovan and Gabrielle Anwar's on-screen relationship was one of the most incredible love lines! Portraying on-and-off lovers, Jeffrey and Gabrielle never fail to deliver superb chemistry between them.
In an interview with MovieWeb, Gabrielle shared that her character found Jeffrey's character "extraordinarily erotic" and "the most fascinating creature." Meanwhile, Jeffrey claimed that although their on-screen relationship often frustrated fans due to its on-and-off nature, he was "very happy with where it's going."
However, although they have splendid chemistry between them, rumor has it that Jeffrey and Gabrielle hated each other! He was rumored to refuse "to look at her unless he had to."
Well, I guess it's called acting for a reason, after all!
When Did Jeffrey Donovan Start Dating Ellen Muth?
In 2004, it was reported that Jeffrey Donovan briefly dated Ellen Muth. The pair met through a mutual friend and started hanging out. Unfortunately, their relationship didn't last long, and it seems to have taught them to keep their romance private.
Since their separation, Jeffrey has never been a fan of publicly sharing stories about his wife, excluding several times when he shares trivial stories about his family. Meanwhile, Ellen has yet to be sighted with a new lover since Jeffrey.