Who is Jordyn Jones New Boyfriend? Her Love Life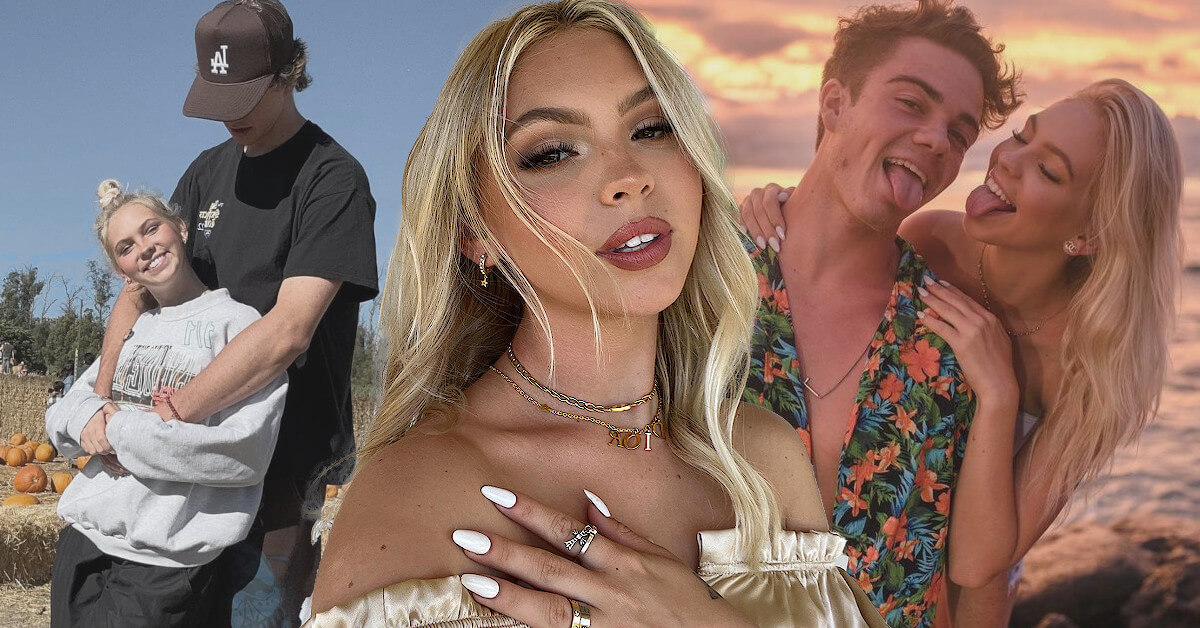 Not many people know that Jordyn Jones, famous for her role in Shake It Up and Dance Camp, has an exciting dating life.
Although she doesn't appear much on the screen, Jordyn doesn't have a problem snatching many handsome men's hearts in Hollywood.
Jordyn Jones chose dancing and social media influence to be her career path. She is a successful and famous YouTuber with dancing videos that already have thousands of viewers.
With her talent and charming personality, who can resist her?
Who Is Jordyn Jones' Current Boyfriend?
When we talk about Jordyn Jones' relationship, it's normal to associate her with her latest lover, Kamrin Houser. He is an American rapper who's famous for his single "The Vibe."
However, we need to move on from Jordyn-Kamrin's romance because she's already in another happy relationship. 
Of course, the question that everybody asked was, who's this lucky man? Unfortunately, unlike Jordyn's usual relationship, she didn't reveal the identity of her current lover.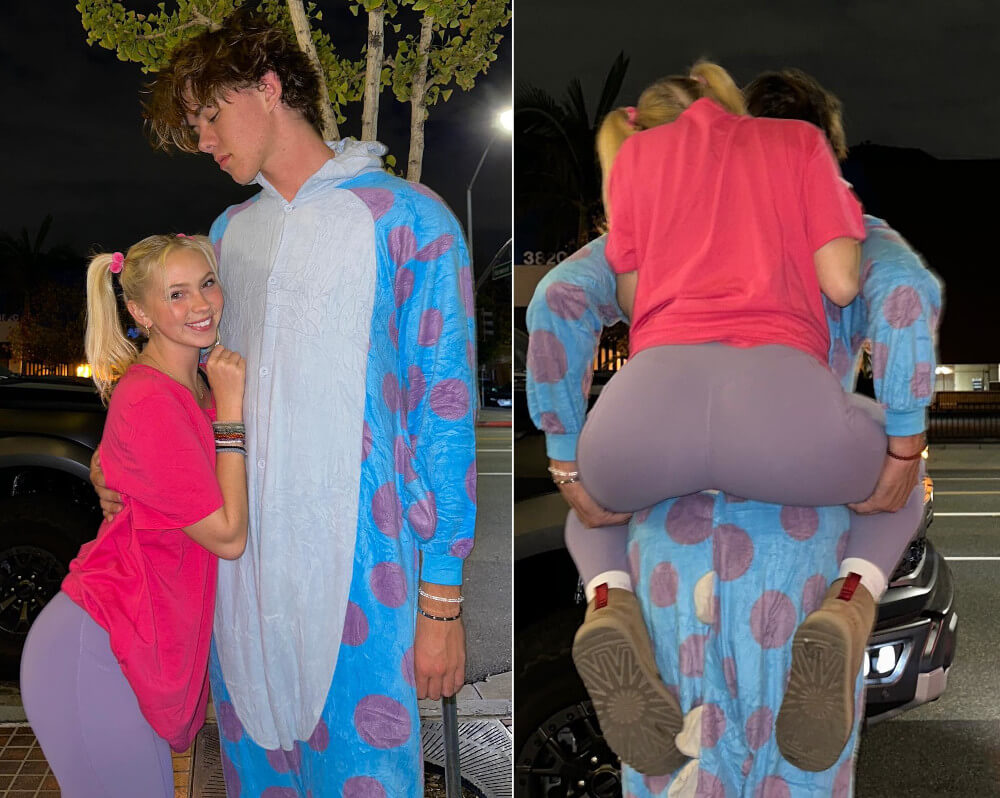 She posted her happy and heartwarming moment with him on her Instagram, though. But that's the only thing that she allowed the world to know about her current romance.
On November 1, Jordyn posted multiple photos of her and her "secret man" dressing up on Halloween as Monster Inc. Jordyn, just being herself, looking so cheerful and proud of her boyfriend.
The comment section is filled with her fans supporting her new relationship, but most of them were questioning how they met for the first time and, most importantly, who the name of the lucky man was.
But Jordyn sticks to her mission not to reveal anything too fast since their relationship is still new. We can only hope for the best for this new couple!
Jordyn Jones and Kamrin Houser
Kamrin and Jordyn began dating in December 2021, only four months after their first encounter. The pair met at Lyrical Lemonade Summer Smash in Chicago for the first time and felt instant chemistry.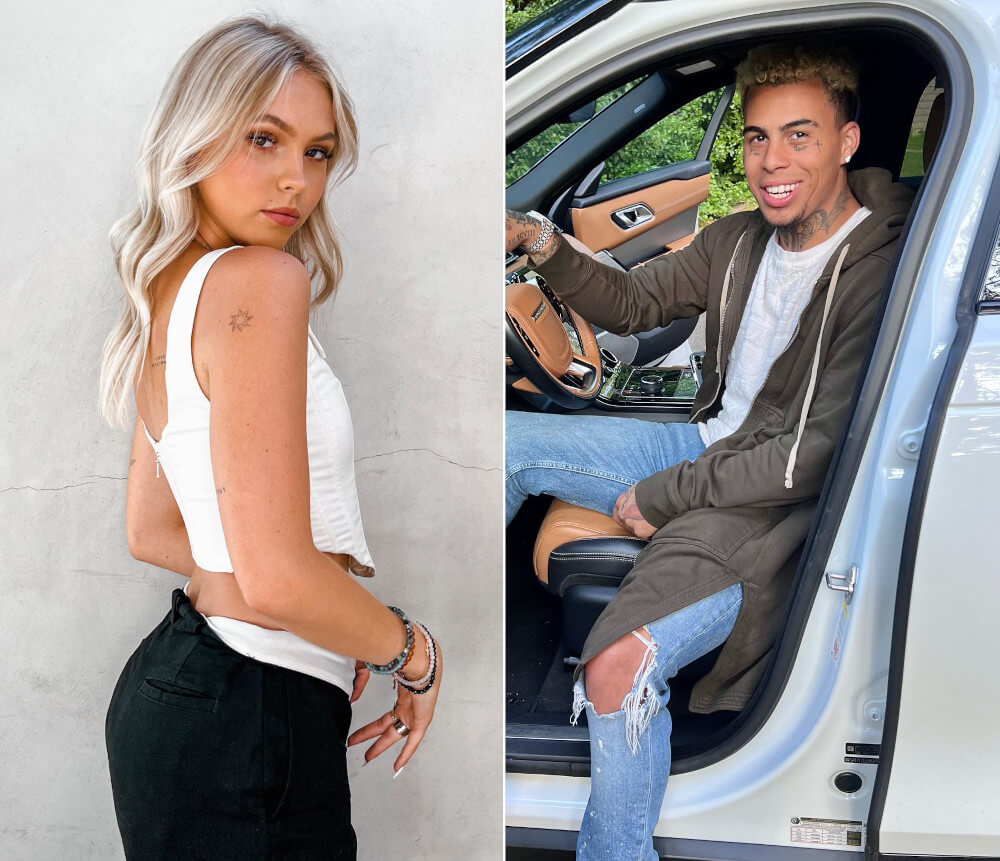 On December 17, Jordyn officially announced that she and Kamrin were an item. Jordyn revealed that the two started as best friends, and she couldn't be more thankful. She mentioned what they don't tell you on her podcast when she invited him as a guest.
Their relationship first circled the internet after Kamrin shared a black and white picture of him and Jordyn hugged. He shared that on his Instagram page, and the two looked cute together, especially because Jordyn wore cute pajamas in that photo.
Not all of their photos show them being cute and lovely together. Kamrin and Jordyn also shared a separate picture of themselves only, but they assured that everybody could tell they were in the same place.
In Jordyn's photo, she put a location on her photo that said they were at Big Bear Mountain Resort. They tried to give a subtle hint.
The Real Reason why Jordyn Broke Up with Jordan Beau
On July 23, 2021, Jordyn announced on her Instagram that she had broken up with her three-years lover, Jordan Beau.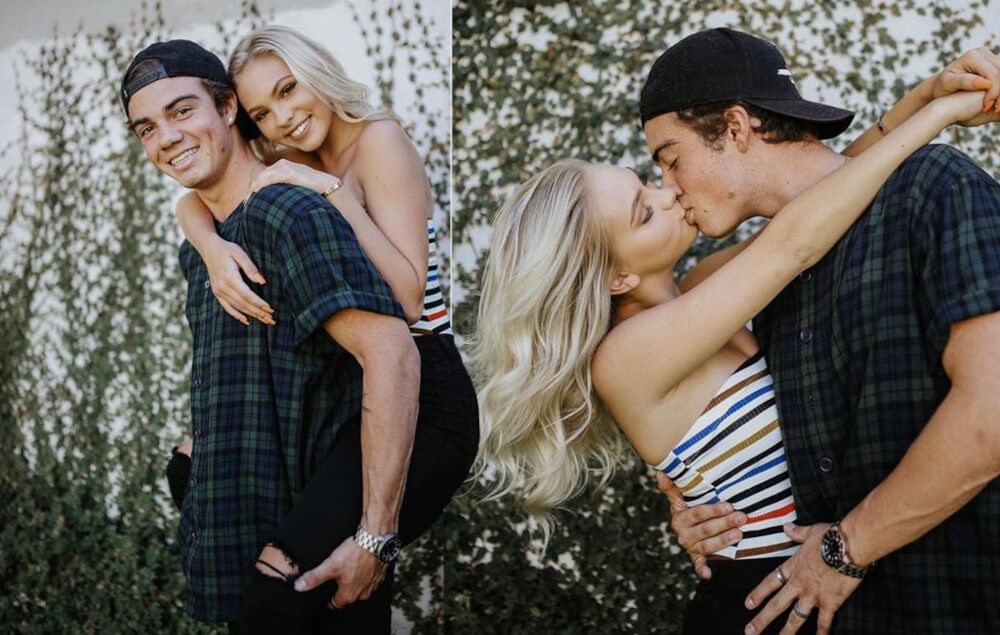 Jordyn revealed in the caption that the split was her decision and Jordan did "absolutely nothing wrong." She added that it was time to be alone and put herself first.
However, Jordyn started to date Kamrin six months after she separated from Jordan. Maybe six months was enough for Jordyn to "put herself first."
Jordyn also addressed this breakup on her podcast on August 5, 2021, by saying, 
"I've been single now for almost two months. I'm changing. I'm becoming more 'live life,' more YOLO, carefree, and selfish. And I feel like that's a good side of me changing."
This couple wasn't only known for her breakup. Jordyn and Jordan used to run the popular YouTube channel with their catchy names, "Jordan and Jordyn."
They posted many videos talking about their relationships and how they crossed paths in the first place. We can't deny that the love between them was real.
But it is what it is, guys. No matter how hard Jordyn's fans loved her relationship with Jordan, she already made that decision and did what was best for her.
A Two-Years Relationship with Brandon Westenberg
Of course, the list didn't end here. Jordyn seemed to never need a break. Before Jordan and Jordyn existed, she had another serious relationship with a famous singer, Brandon Westenberg.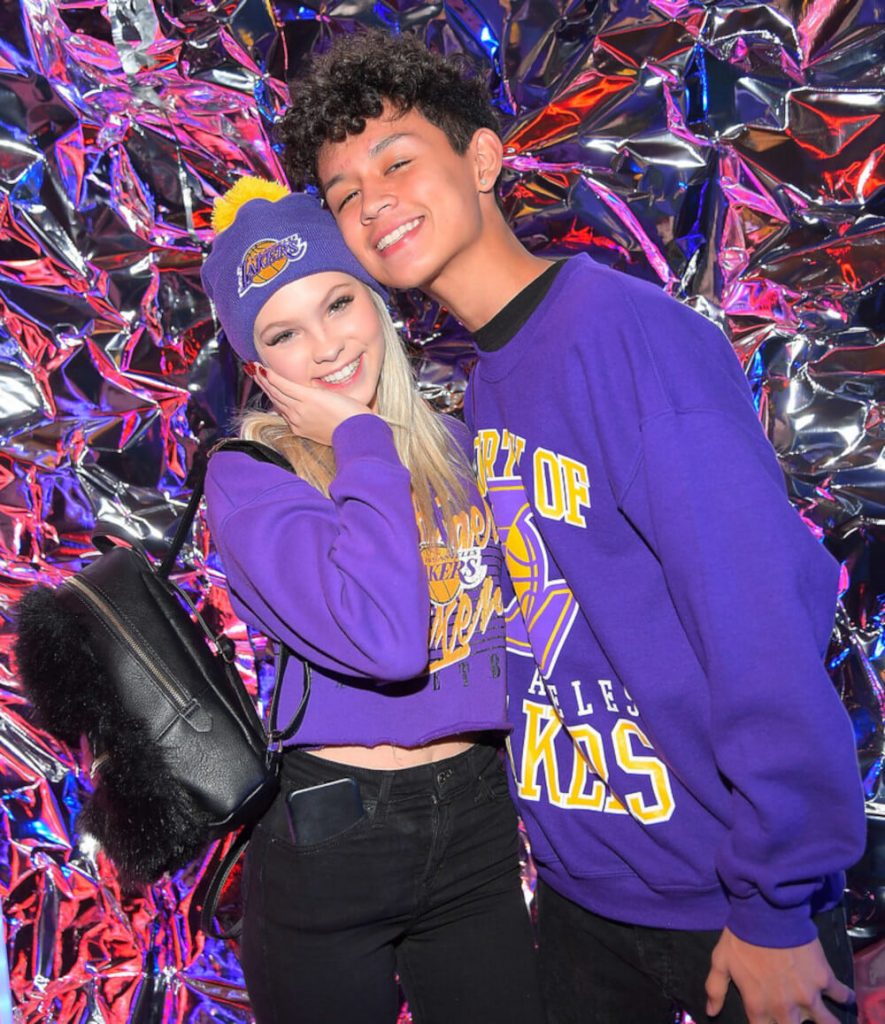 Like her relationship with Jordan, her romance with Brandon got much attention after the two announced their breakup. Jordyn shared their joint statement on her Twitter.
"You guys, out of all people, deserve to know what happened since you are the reason we met. We have both decided it's best to go our own ways," Bredon wrote.
The two added, "Recently, our schedules have been super busy, and we just don't have time like we used to. We hope you all understand. Maybe soon, we can get together once more."
The tweets got many reactions, some of her fans expressed their disappointment, but others were glad they broke up. Well, we can't please everybody.
Brandon and Jordyn dated from 2016 to 2018. However, we still need to respect them because they maintained a two-year relationship while they were still teenagers. They even did better than many adult couples in Hollywood. Shout out to them.
Jordyn Jones and Carson Lueders Kissed Made Everybody Jealous
Jordyn's dating life wasn't all about the breakup announcement, guys. In 2016, Jordyn Jones and Carson Lueders melted everyone's hearts with their pic of kissing in front of the Eiffel tower.
The two started as co-workers. In December 2014, two years before they started dating, Jordyn appeared in one of Carson's music videos, "Take Over."
In that video, we can see that Jordyn and Carson performed together, and it was the day when the spark began to arise.
It didn't take much time for Jordyn to start dating Brandon Westenberg after they broke up. However, their relationship didn't last long.
The two had known each other for years but stayed as a couple for less than a year.
Nick Wallace Gained Massive Fame After Dating Jordyn Jones
Returning to 2015, it was when Jordyn put out her relationship for the public to see and dig more into. At that time, she was dating Nick Wallace.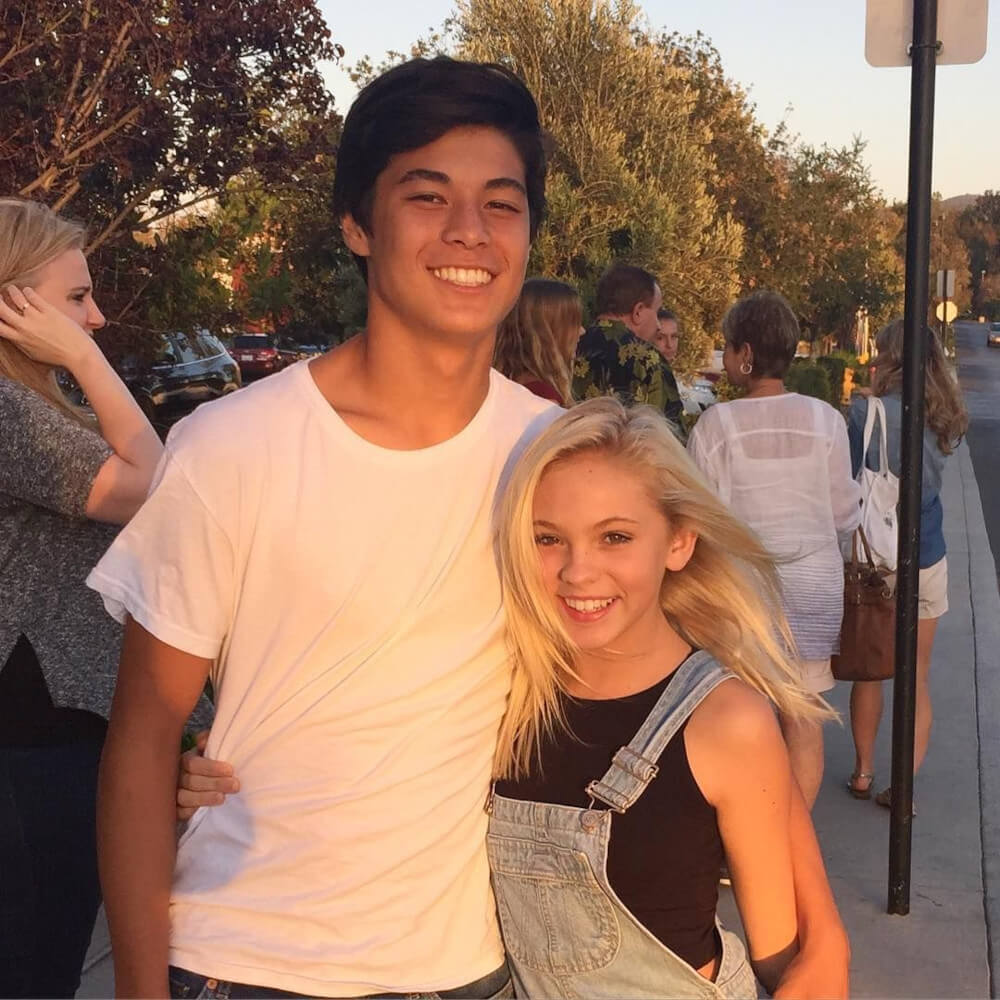 According to some sources, Nick Wallace gained massive fame after his relationship with Jordyn Jones. Currently, Nick Wallace is a successful social media personality.
There was not much information about Nick and Jordyn's relationship. But, the two only dated for a short time. Nick also used to be inactive on social media.
He didn't start posting on Instagram until 2015 (when he dated Jordyn, of course), and his first post was enough to gain his first 30,000 followers in just two months.
However, his fame wasn't enough to make his relationship with Jordyn last, and the two had to call it quits.