Who is Milly Alcock Boyfriend? Is She Dating Anyone?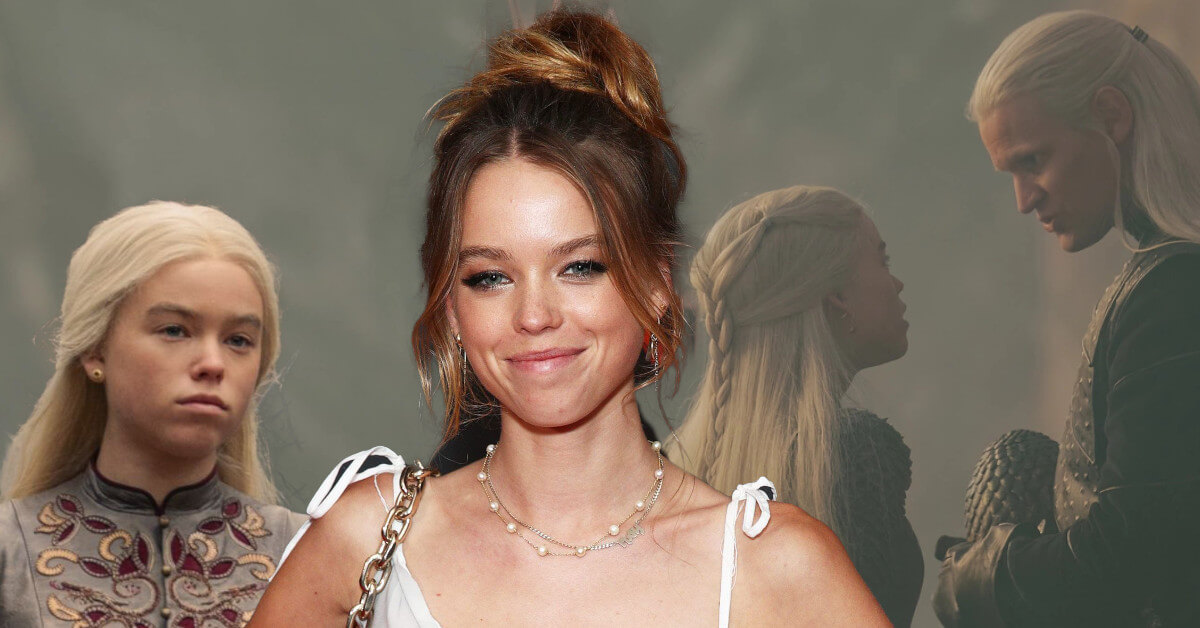 Rhaenyra Targaryen in the House of the Dragon is undoubtedly everyone's favorite. Milly Alcock, the actress who played the character, delivers a tough yet kind woman everyone adores. However, Milly portrays a different personality between her on and off-screen appearance.
When the actors' fame is skyrocketing, everyone can't help but be curious about their lives outside the movie set. Unfortunately, it's challenging regarding Milly Alcock's personal life. We're not saying she's not tough and kind in real life; she's overly private and reserved when the camera's not around. 
Milliy Posted a Picture with Ari Kwasner-Catsi: Is He Her New Boyfriend?
The question regarding Milly Alcock's boyfriend keeps popping up. It's inevitable, though, because the House of Dragon's star has never been officially announced to be in a relationship. How can someone as young, pretty, and talented as Milly have never had a boyfriend?
We can't help but assume that she must've had a relationship in the past, but she doesn't want to reveal it to the public. 
Milly does this on purpose, though. Since her early time as an actress, when she started to gain massive recognition from her appearance in Upright, she committed to keeping her personal and love life to herself. She even described herself as "extremely underwhelming" on her Instagram.
Milly is a friendly and humble woman, so it is a no-brainer that many people love her. However, several men are linked to her. So, let us reveal those lucky guys that are linked to Milly.
The first guy on the list is Ari Kwasner-Catsi. If the name doesn't sound familiar to you, he isn't an actor or working in entertainment like Milly.
Ari Kwasner-Catsi and Milly Alcock were rumored to be together in December 2019 when she posted a picture with him on her Instagram. That's why some media, including Distractify, reported that Milly and Ari had a special relationship.  
The black-and-white photo looked nostalgic and romantic. In that picture, we can see that Milly smokes a cigarette next to Ari, and she tagged his account on the pic. However, if we look at the caption she wrote for that post, there was no indication that Ari and Milly were involved in a romantic relationship. The two just looked close in the photo.
As we can guess, Milly also never addressed any man in her interviews. She is the queen of separating her professional and personal life, and she does an excellent job with that. Her relationship with Ari doesn't have any confirmation from her, so we can't be sure whether Milly and Ari were dating or not. They could be just friends until now, or they could be an item back then. We can never know.
One thing is for sure, though, there aren't any names that come into Milly's life after Ari Kwasner-Catsi. But, we do have another name that existed before him.
Another Picture with a Guy Called Luca Ward
The second name that the media claimed to have a special relationship with Milly is Luca Ward (not to be mistaken with an Italian actor from Under the Riccione Sun). This guy isn't an actor, and it seems like he knew Milly before she became famous.
Distractify identified Luca with Milly because she also posted him on her Instagram in November 2019. Since then, the rumor started circling, and everybody couldn't help but assume the pretty boy to be Milly's lover at that time.
She took Luca's picture when he slept on the grass. He looked so handsome and calm. Alongside the photo, Milly wrote a caption that said, "Boy Asleep." It seems like Milly is melancholic and romantic because, looking at how she presents people on her Instagram page, she certainly appreciates people beyond their looks and appearance.
Some people commented on Luca's photo and said "Pretty !!" while another Instagram user gave a heart emoticon.
However, that is the furthest information that we know about Luca. Although Milly had posted his face on her page, it doesn't necessarily mean that Luca and Milly were dating. Even if they were, Milly had never confirmed that publicly. Again, this is Milly Alcock we're talking about.
So What Is Milly's Relationship Status at the Moment?
Since we don't find anyone that seems to date Milly until now, it is safe to say that Milly put her career above all else. And it also means that she's still single until now.
We can see from her Instagram that she loves to put her work and herself on her page. Sure we've mentioned a couple of guys that Milly once posted, but most of her posts contain the promotion of her works and how she presents herself to the media
Milly had always wanted to be an actress, and she made her dreams come true. However, it comes with sacrifices, one of which is her personal life. One of the media, reported that Milly is currently busy "realizing her dreams as a child." 
The source also confirmed that Milly doesn't want to mix her personal life with her professional life, which explains a lot. 
However, we're pretty sure that if Milly dated a famous actor like herself, it would be impossible to continue keeping things out of the limelight because some media and paparazzi know what to do.
In the meantime, we can only hope that Milly Alcock will meet the love of her life soon!