Who Is Linda Hamilton Husband? Her Marriage & Boyfriends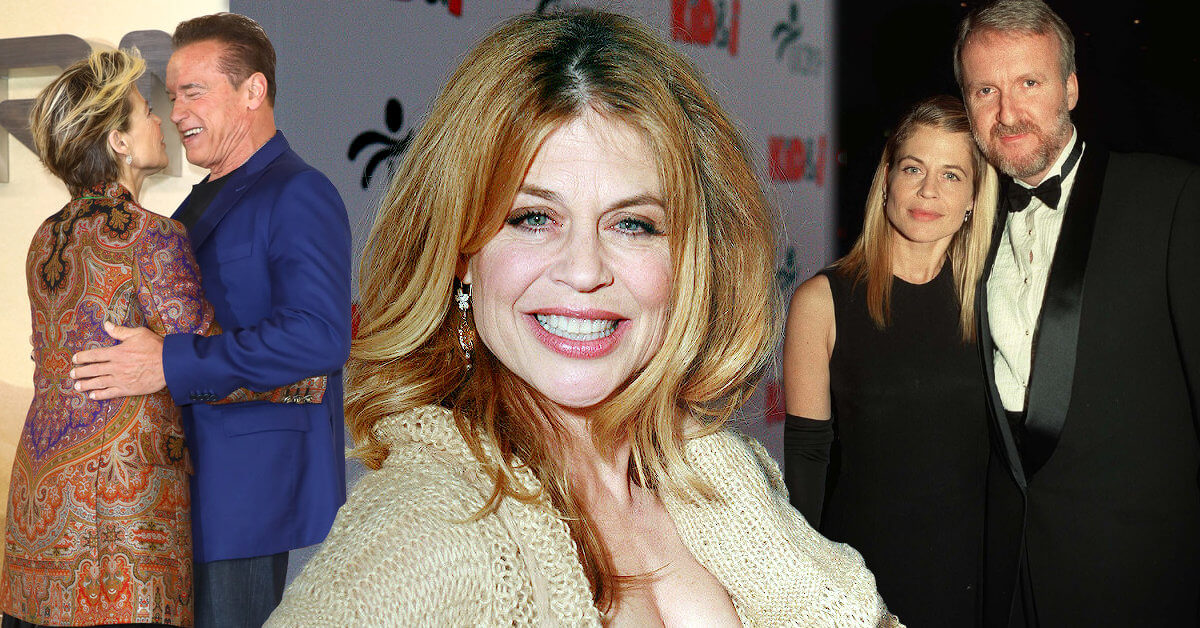 Some might know her from the 1997 thriller 'Dante's Peak,' and some might know her from the 'Terminator' series. Yep, she's the one and only Linda Hamilton!
Now, Linda was sort of 'disappeared from the Hollywood scene not long after her portrayal of Sara Connor in 'Terminator 2: Judgment Day.
Not so many people know what she's been up to these days, leave alone her romantic relationships. That's where we get in to share everything we know about Linda Hamilton.
On Being Celibate for Almost 2 Decades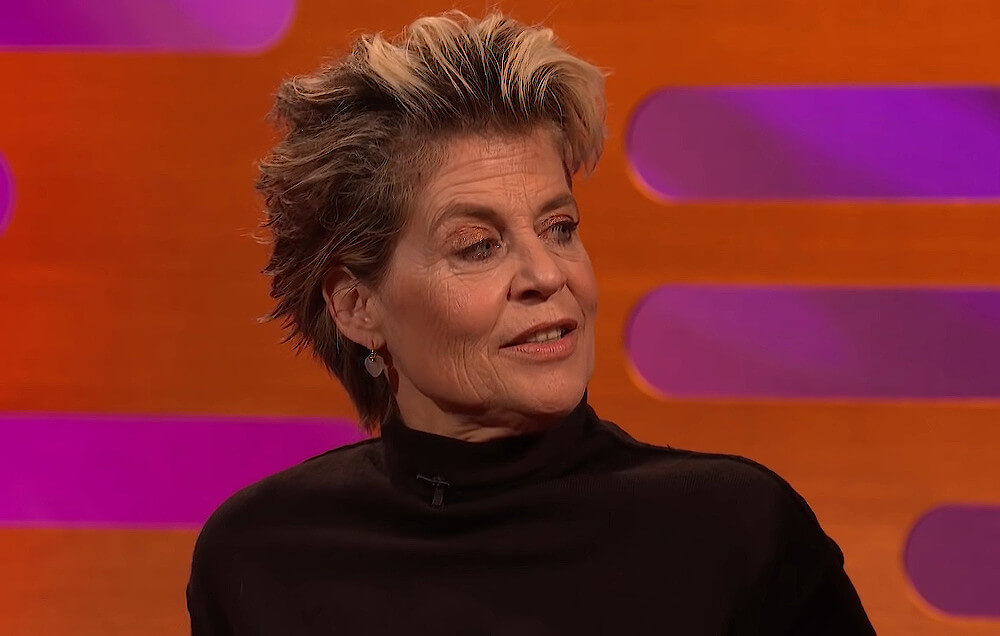 The latest news about Linda's romantic relationship was in 1999 when she divorced her husband, Canadian film director James Cameron. Since then, there is no other coverage (not even paparazzi pictures!) of Linda with anyone who could've been her rumored beau.
In Hollywood, that only means two things; either she's closed off on her personal life, or there's simply no one. No husband, no boyfriend, for more or less 15 years.
Well, the time to wondering is over! Linda herself told 'New York Times' in 2019 that she "has been celibate for at least 15 years."
She also admitted that she "loses track, because it just doesn't matter, or at least it doesn't matter to me. I have a very romantic relationship with my world every day and the people who are in it."
Linda further described herself as someone who "loves my alone time like no one you've ever met," which was probably the exact reason why it took her so long to eventually decided to step back into Sarah Connor's shoes for another installment of the 'Terminator' films.
As she had shied away from the Hollywood spotlight for such a long time, spending her dream life in a New Orleans townhouse with her two lovely dogs, Turk and Noodle, it was understandable if she felt hesitant to return to the camera flashes and people following her around everywhere she goes!
Linda told 'Variety' that she spent "six weeks of intense thinking and consideration" to decide whether she wanted to be Sarah Connor once again. She admitted that she was hesitating to trade her peaceful and quiet life for many red carpet appearances and press conferences. But then she eventually decided that "once I'm in, I'm in."
She's indeed an independent woman who loves her life and knows what she wants. She seems like someone we aspire to be!
A Look Back to Linda's Whirlwind Romance with James Cameron
It only took one film to make them fell in love (or was 'love' too strong?). Linda Hamilton and James Cameron met during the filming of 'Terminator 2: Judgment Day in 1991, where she portrayed Sarah Connor and James as the director.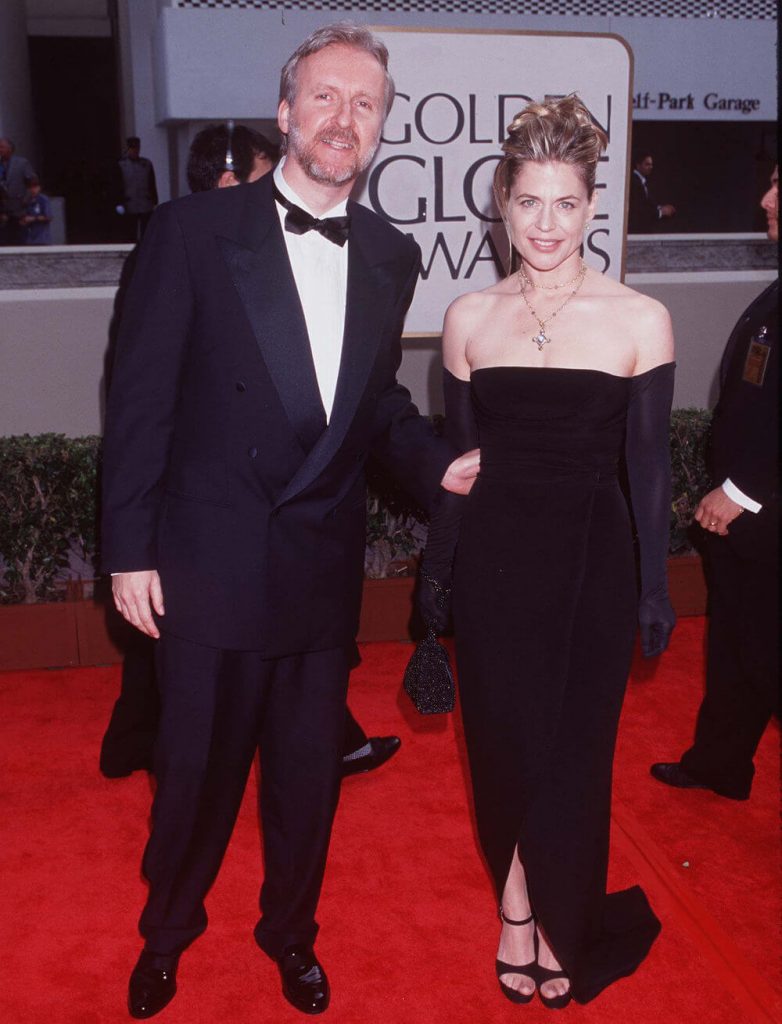 Having just divorced from American actor Bruce Abbott, Linda took on the proposal from James to reprise her role "to get up on my feet and be strong and do nothing but mother my child and get ready for this film."
The pair got romantically involved right after the wrapping of 'Terminator 2: Judgment Day, had a child together (a beautiful daughter named Josephine), got married in 1997, and divorced two years later with a $50 million divorce settlement.
Linda even stated that the relationship "was a mystery to all of us, even Jim and myself, because we are mismatched." She also suspected that James fell in love with her character, Sarah Connor, rather than herself because they are so mismatched.
Her suspicion was confirmed by the mysterious man himself, if, as James once told 'The Times', "I fell in love with her initially because I thought she was a little closer to Sarah than she is, but that doesn't mean that much once you get to know somebody."
The divorce itself wasn't amicable. Linda explained on The Graham Norton Show that they don't talk at all. She stated that James only called her three times to ask her to reprise her role as Sarah Connor in the latest installment of the 'Terminator' series.
Well, it seems like someone's taking "fall in love with a fictional character" a tad bit too far!
In 2010, Linda had spilled all the tea about their marriage and their divorce on an interview with 'The Lady' magazine. She said that their marriage fell apart because of another masterpiece by James Cameron, the film 'Titanic.' Linda also dubbed the film as "the mistress he left me for."
The film didn't only ruin Rose and Caledon's relationship, we see!
"He was the kind of man who really would rather be at work with the mistress than at home with the wife. That was hard to come to terms with," she added. She also described their marriage as "terrible on every level."
Linda admitted that the divorce left her "completely devastated for years," but she also said that she's "so glad to be free of that." But, she also added, "I would never, ever put that much energy again into something that is not working."
Well, it's great to know that she's now doing just fine and feeling content with her own life!
Linda Hamilton and Her First Husband Bruce Abbott
Linda opened up for the first time about her bipolar disorder and her first marriage back in 2004. She married the American actor in 1982. The marriage lasted for seven years before Bruce decided to leave Linda, who was pregnant with their child.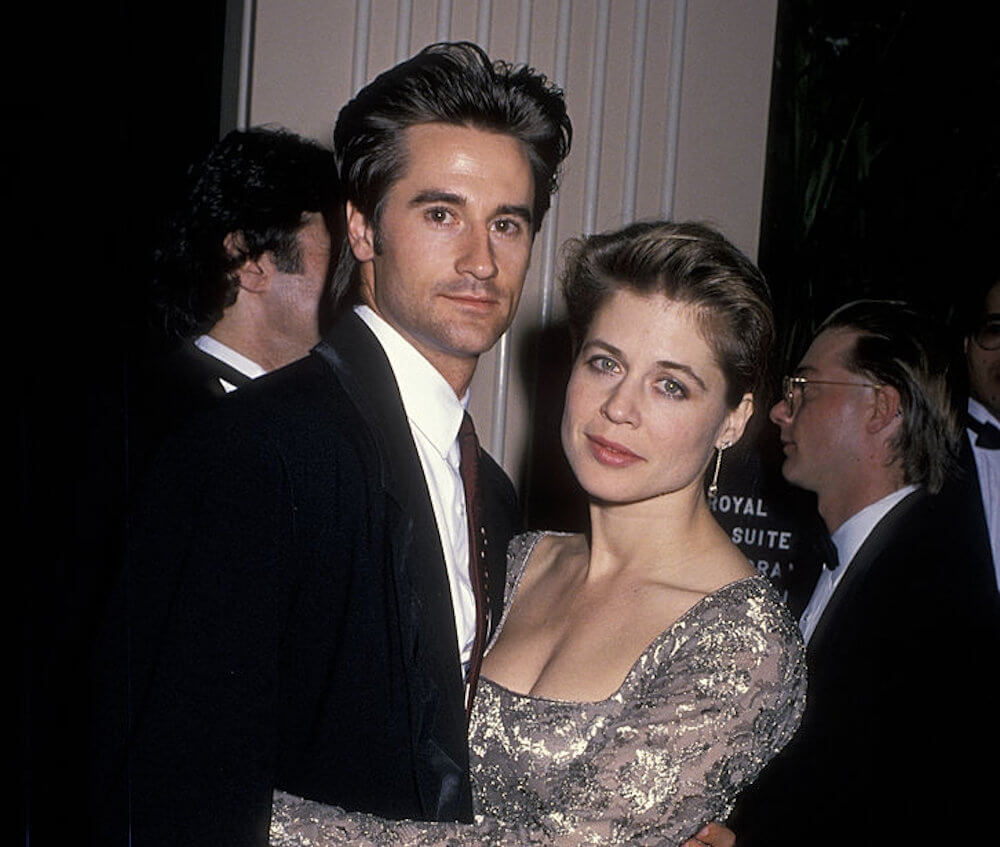 Hold up, ladies! Before condemning his decision, let us take a look at how their marriage looked like back then.
Linda was diagnosed with depression and bipolar disorder years before she married Bruce. Unfortunately, by the time they got married, her condition led to violent mood swings and suicidal thoughts. She didn't even speak with her husband Bruce for a year. "I just read books."
In an interview with Oprah back in 2004, Linda admitted that she was "very physical at times" and that she would "grab him by the legs and refuse to let him leave me." Linda also recalled the time when she "threw a glass of water in his face."
In the same interview, she publicly apologized to Bruce for making his life miserable, as he "lived in fear of me," and that "he left me saying I was a bully."
Well, that was intense.
Her condition and the communication (or the lack thereof) in their marriage were the reasons why Bruce decided that it was enough and that it would be best to separate.
By the time their divorce was finalized, Linda was pregnant with their child, a son named Dalton Bruce, born not long after the pair divorced. Dalton would later be cast as infant John Connor in 'Terminator 2: Judgment Day, all thanks to Mama!
Linda Hamilton and Arnold Schwarzenegger
The power couple in the 'Terminator' universe, Linda and Arnold's relationship dates way back to 35 years ago when they first met on the first installment of the 'Terminator' series. The latter reunited in 'Terminator 2: Judgment Day, and that's that.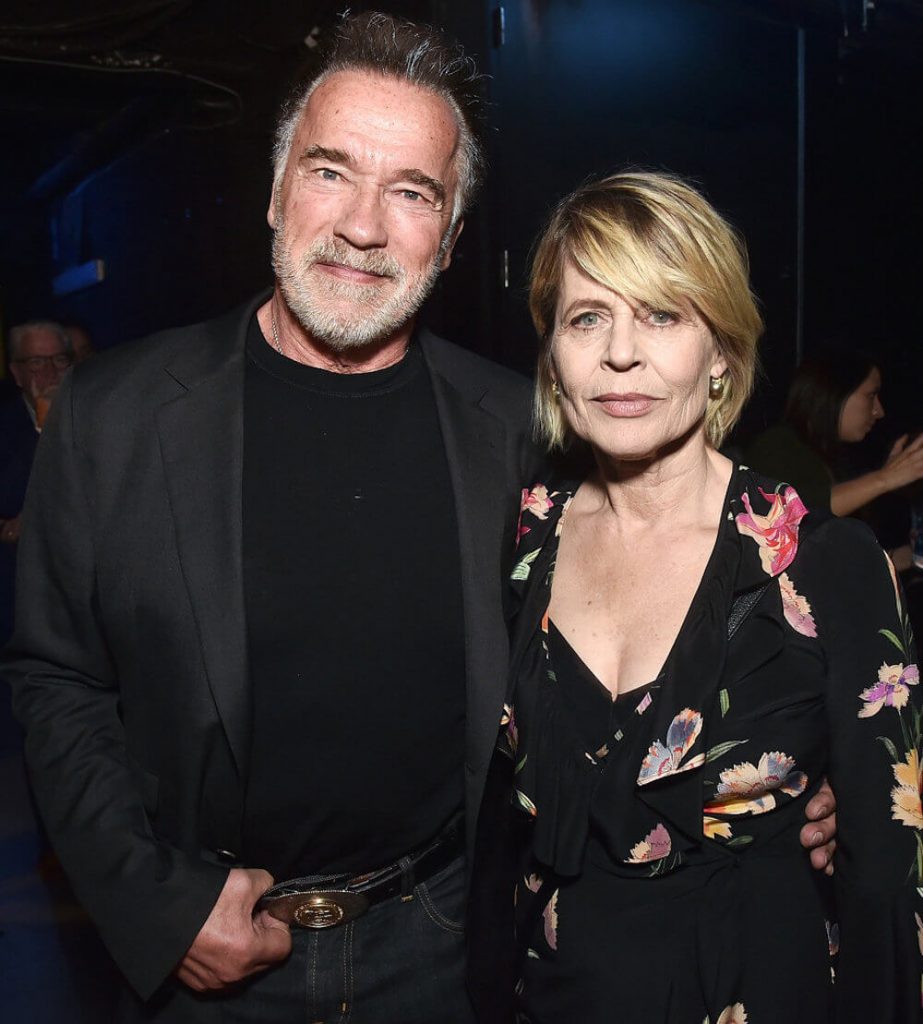 Linda decided to shy away from the Hollywood spotlight. At the same time, Arnold continued to reprise his role in every movie except for 'Terminator Salvation. Fast forward to almost two decades later, the pair finally got back together to reprise their respective roles for 'Terminator: Dark Fate.'
Arnold said that he decided to return as the Terminator once producer James Cameron told him his plan to bring back Linda because "I couldn't wait to work with her again."
While for Linda, after spending six weeks pondering and thinking hard whether to accept the offer, she told Graham Norton that Arnold was the reason why she eventually decided to join the film. She admitted, "it was only when I saw Arnie on set, and he was fantastic, that I thought, 'I'm in!"
On the San Diego Comic-Con panel, Linda secretly thanked the series for rekindling her friendship with Arnold. She also stated that she has some sort of affection for him "that is so deep and biting, that just got completely cemented on this film."
Linda also described Arnold as "a loyal and steadfast friend" and that their relationship is "a very top of a 35-year relationship, and that means something to me."
Linda describes herself politically as Democrat, yet she decided to vote for Arnold, a Republican candidate, in the 2003 California gubernatorial election. She said that she voted for him because "he adapted."
She further elaborated by explaining, "I respect him so much for his balanced approach, his incredible drive, and the fact that he's not in it for himself."