Rebel Wilson Girlfriend in 2023? Is She Dating Someone?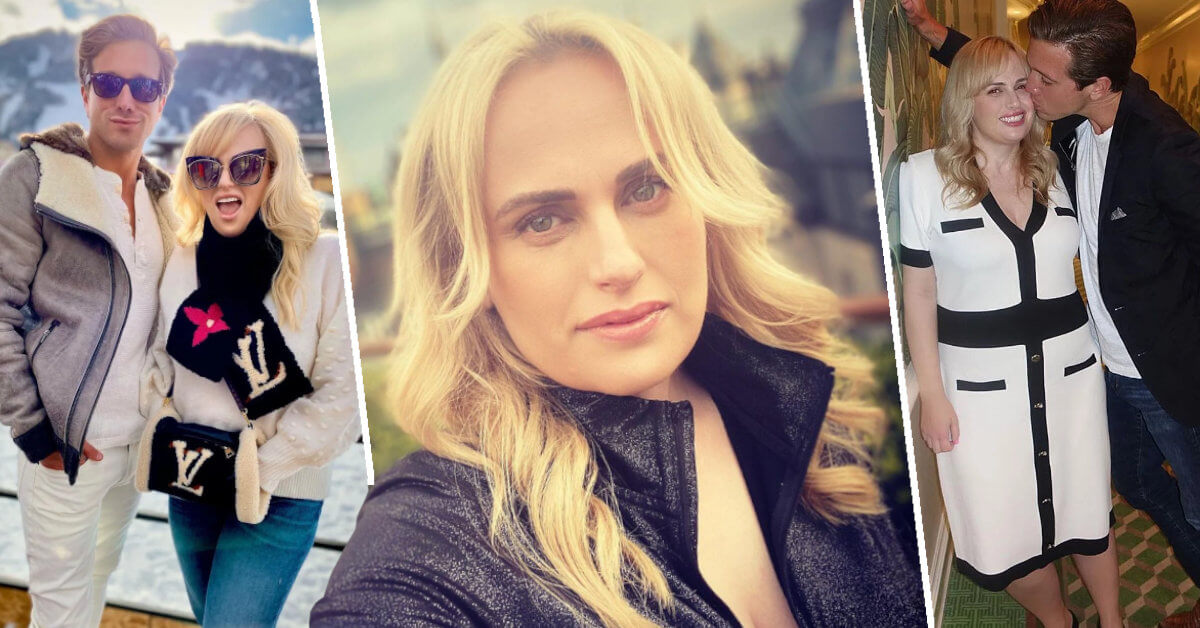 Rebel Wilson is that kind of actress who will live in our heads rent-free no matter what kind of role that she plays.
Several movies like Pitch Perfect, The Hustle, and How to Be Single captured how talented she is as an actress (and hella funny, too!). She is just THAT iconic.
But is she as funny in real life as in her movies? Absolutely yes. She often posts funny pictures of herself on Instagram, from wearing The Squid Game costume for Halloween to dancing in a cheerleader outfit. What's different is she might not be as open-book as Fat Amy is, especially about her dating life.
Rebel Wilson and Girlfriend Ramona Agruma
Rebel Wilson and Ramona Agruma are in a committed relationship and they have plans to start a family together. They recently went public with their relationship after dating for a few months.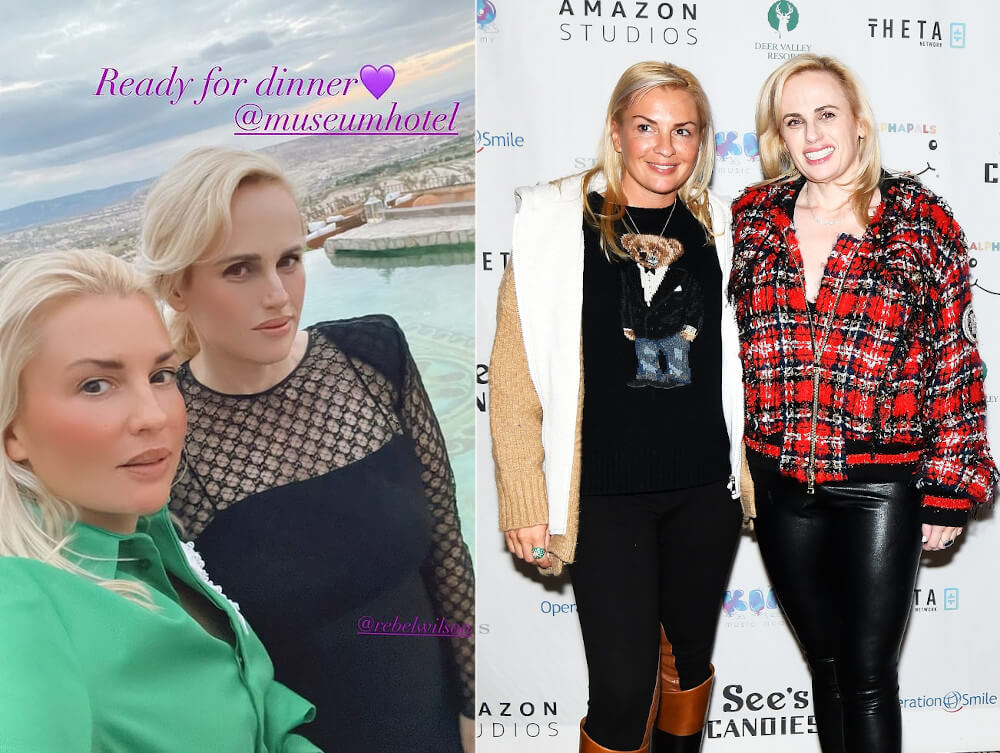 The couple has talked about their future together and they both want to have children. Rebel Wilson started her fertility journey on her own, and she is over the moon that she has found a partner who wants the same thing.
In November 2022, Rebel Wilson and her girlfriend, Ramona Agruma, have announced their engagement, marking a significant milestone in their relationship.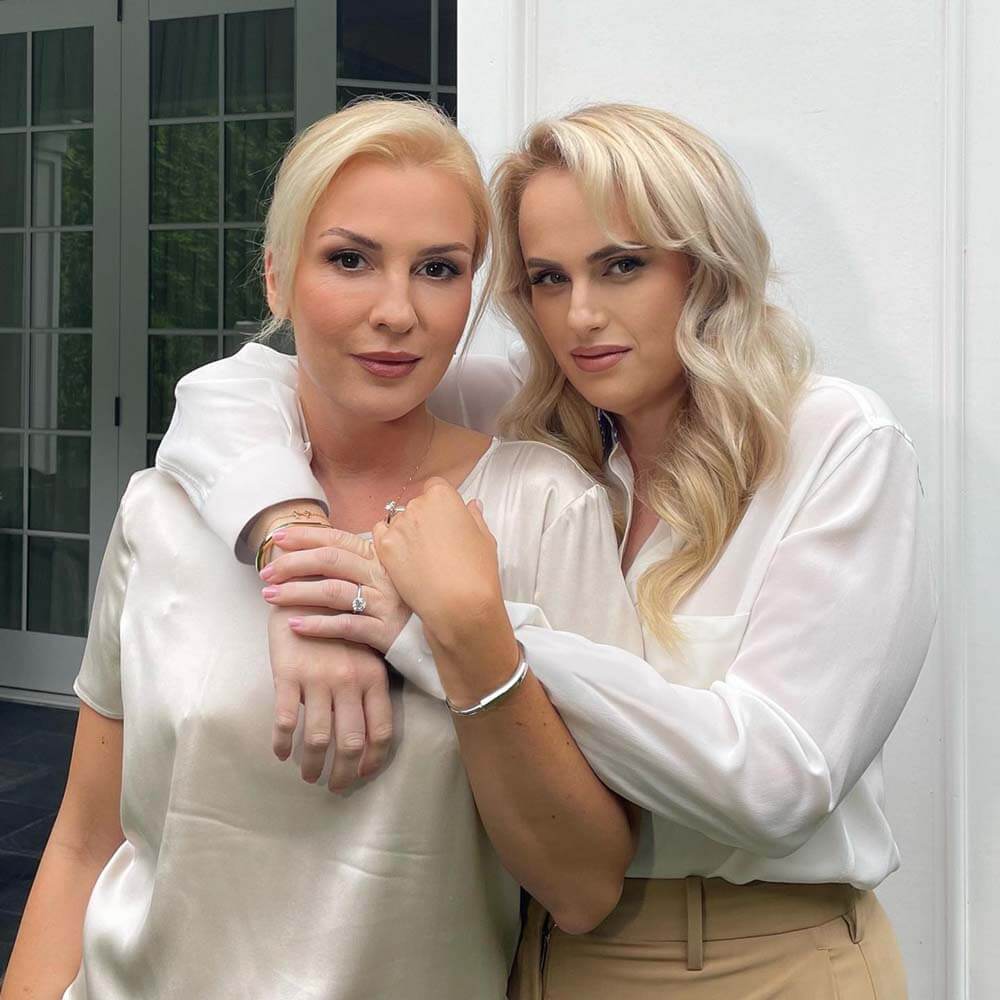 In that very same month, the actress joyfully revealed the arrival of her precious baby girl, whom she welcomed into the world with the assistance of a surrogate.
The couple is committed to being together forever and believes that they will be great parents.
Rebel Wilson and Her Ex Boyfriend Jacob Busch
When it comes to relationships, Rebel likes to keep it lowkey. Most recently, she dated a successful businessman named Jacob Busch. He is the heir to the Anheuser-Busch brewery, and his father is also a prominent figure in the business.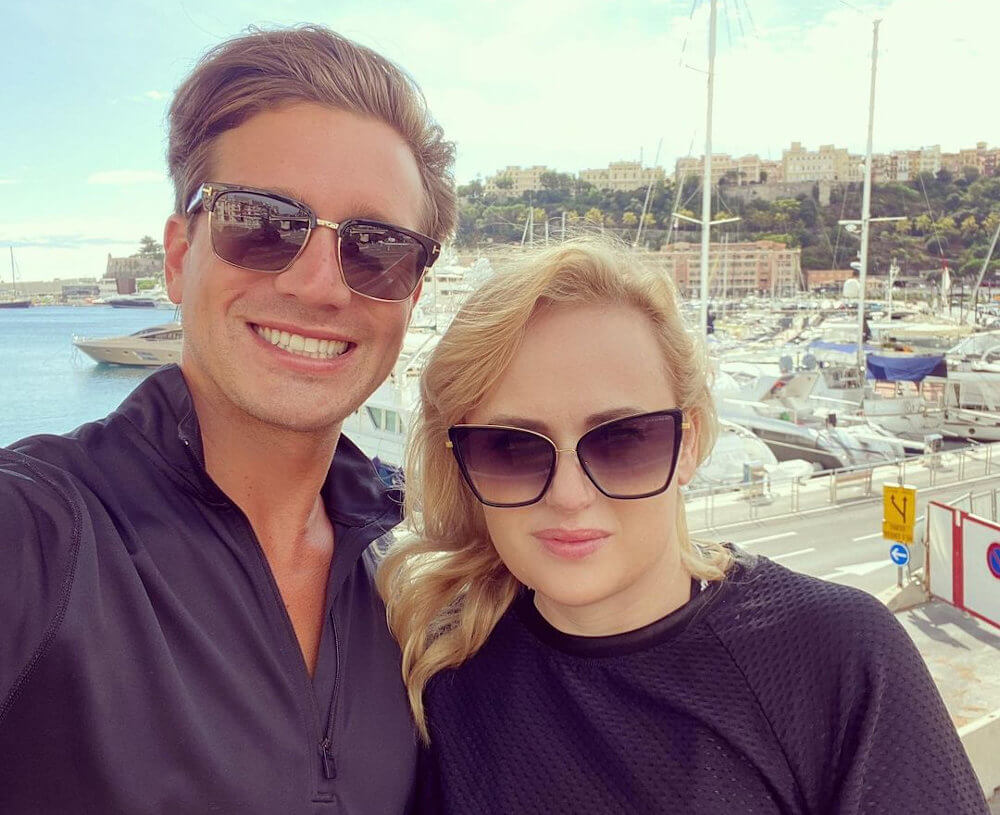 However, Rebel is a single woman now, and there isn't any sign of her getting close to someone after breaking up with Jacob.
Wilson met her boyfriend in mid-2019 through a mutual friend and began dating shortly before the quarantine policy was made. Rebel began to open up publicly in summer 2020.
Not only that, in September 2020, the actress was looking comfortable with Jacob attending the Prince Albert II's charitable Monte-Carlo Gala for Planetary Health in Monaco, making it their first red-carpet appearance together.
Since then, Rebel showed their sweet pictures and PDA moments more often, but she deleted all of Jacob's pictures on her page after they were no longer together.
Rebel's first Instagram Story to reveal her boyfriend was their picture attending Carly Steel and Jacob Andreou's wedding. Even though it was a group picture, people clearly depicted who the Isn't It Romantic actress was dating.
They spent a lot of time together, even though they only dated for around a year. Some activities like attending Halloween parties, chilling at the beach, and going on a romantic vacation together were enough to make them the ultimate couple goals.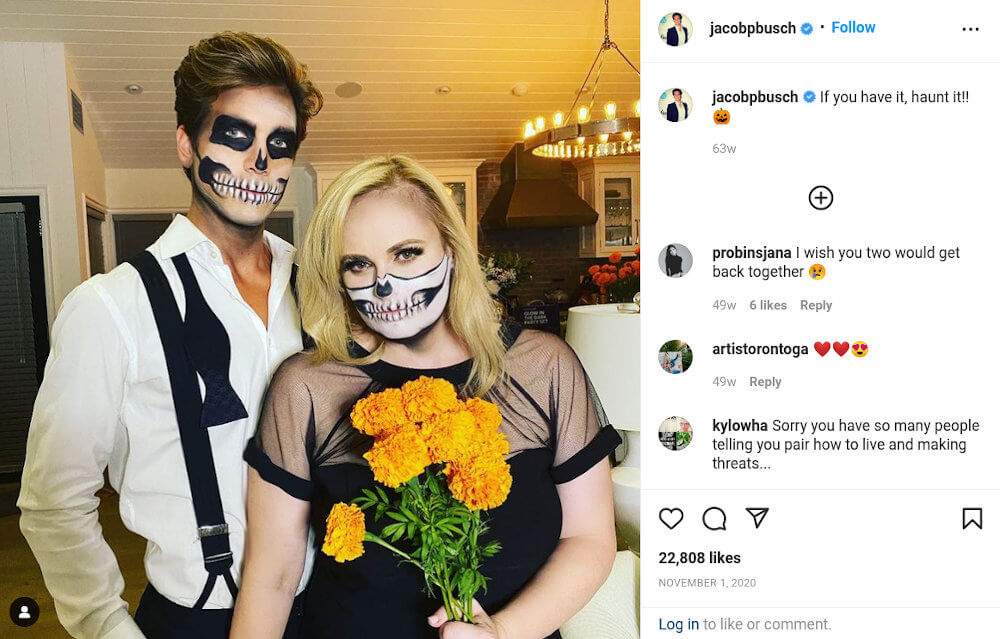 When Rebel posted photos of looking happy and cute with Jacob, she received a lot of positive feedback and comments from her fans. Even though they were no longer on her page, some media had already captured them, and she couldn't erase them forever.
When they first started dating, they had to do the long-distance because Rebel was going home to Australia due to the coronavirus break.
"They kept in touch while Revel was in Australia, and when she returned back to the U.S, they picked back updating again and became serious," a source told Us Weekly.
All Things You Need to Know about Rebel Wilson and Jacob's Breakup
So, if this couple seems perfect and happy with each other, why did they break up that fast?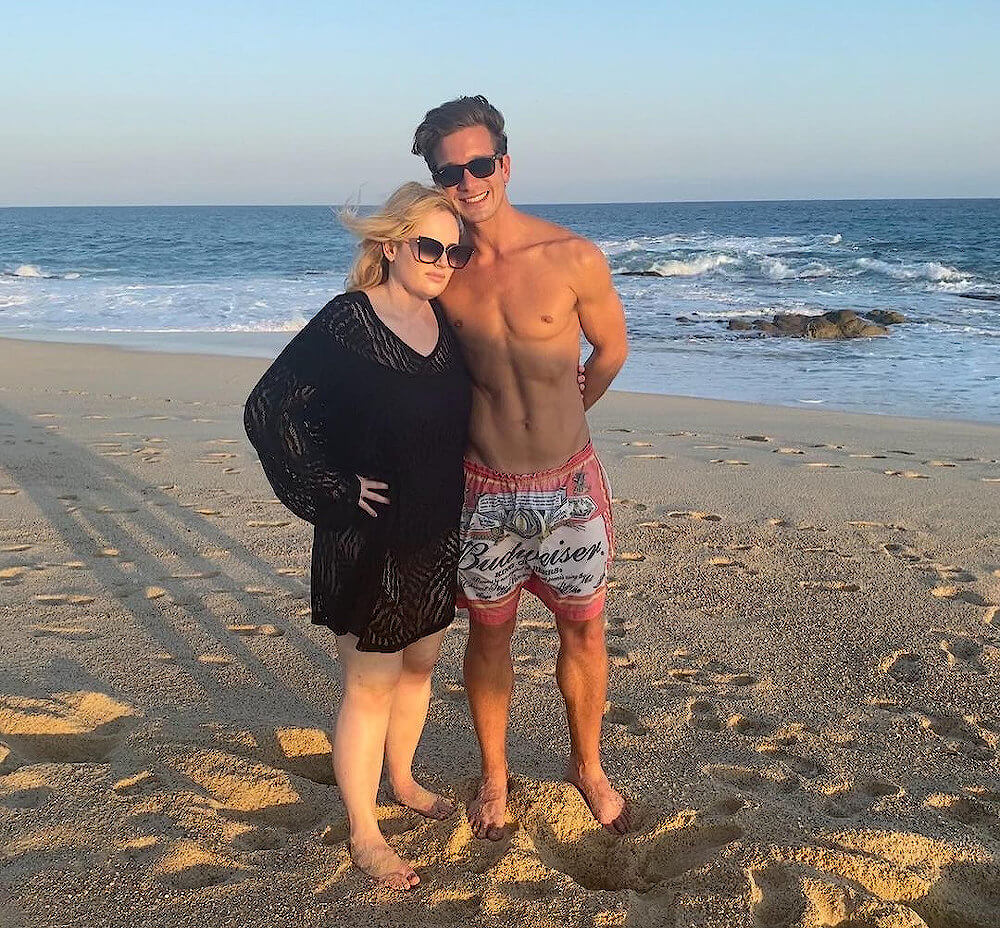 The duo was reportedly split in February 2021, after Rebel referred to herself as a "single girl heading to the Super Bowl."
Apart from Rebel's announcement on Instagram – that she said jokingly – the couple remained tight-lipped about the reason behind their split. Well, it's not really surprising since Rebel already mentioned in her Instagram Live last December that Jacob was "a very private person," and he wasn't a big fan of giving away too many details about his personal life.
But, we can see that Jacob still keeps photos of him and Rebel on his Instagram. Unlike Rebel, who deleted most of their photos together, Jacob left it there, and some people expressed their disappointment about their breakup.
"I wish you two would get back together," "These two should've never split.. don't give up on each other!" and "Don't give up on Rebel." Well, we're wondering what they thought when they saw Jacob's comment sections went wild.
It is understandable, though, because Jacob and Rebel seemed to be that kind of couple who supported each other no matter what. Of course, their breakups make us devastated. But, still, no matter how bad we want them to stay together, we hardly see any sign of them rekindling. It is what it is, guys.
Rebel also didn't seem too interested in discussing her split and making an effort to publish the real reason. However, some sources and media stated that the couple just "ran its course," and they wanted different things in life at the moment.
"When they started talking about the future, they thought their future would be together, but they found out fast that they didn't have similar mindsets on settling down, career goals, and all of that. No heartbreak, they are cool with each other," the source spoke to HollywoodLife exclusively.
Rebel Wilson is currently focusing more on her career and health journey. Since career will always be her priority, we might not hear any news about her entering a new relationship shortly. Maybe Rebel will finally manifest her character in How to Be Single. LOL.
Rebel Wilson Brought Aden Stay as Her "Sexy Date" at MTV Movie Awards
Prior to dating a handsome-looking businessman, Rebel was in a relationship with stuntman Aden Stay. He works in several big movies like Jurassic World, Terminator Genisys, and you name it. Rebel and Aden made their first appearance together at the MTV Movie Awards in 2017. Since then, the two were caught by paparazzi hanging out and about, strolling around the city.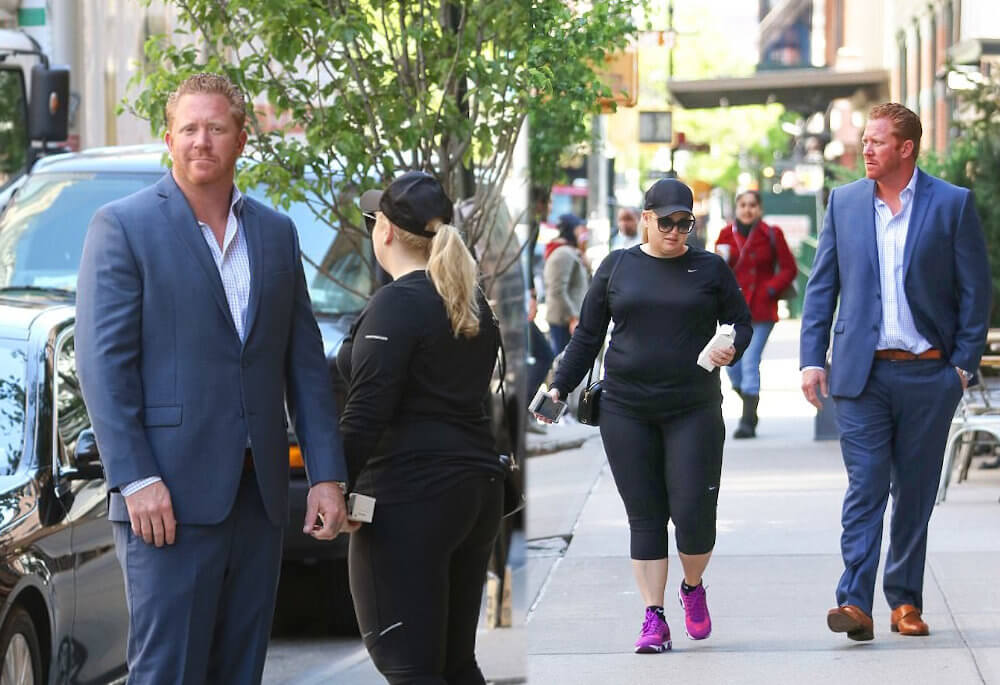 Their most famous picture is the one that captured Rebel on her way to the gym wearing black Nike tights and a workout shirt in the same color. She also wore a black cap and sunglasses, but we still can clearly see that it was Rebel Wilson. Aden was walking alongside her. They weren't holding hands, but they looked comfortable with each other. Aden didn't seem to be going to the gym with her, though, because he wore a navy suit complete with a belt and looked formal.
The romance was clearer when the two attended the MTV Awards. With Aden putting his right arm around her and Rebel all smiling and laughing with him, she actually posted it with the caption, "Thanks to my sexy date tonight." Awe, isn't she the cutest when she expresses her love for her man?
Aden did the same thing. He also posted it on his Instagram and wrote, "Have to thank @rebelwilson for inviting me to see this amazing show. You did so good it was out of control!!! #spoiled".
This one is also the kind of relationship that seems too perfect to be true but didn't stay as long as people expected. The couple left people wondering why they decided to call it quits. It also wasn't clear how long the two were dating exactly.
Breaking Up with Mickey Gooch Jr Despite Working Together in How To Be Single
Before dating Aden, Rebel was famously known to be the comedian Mickey Gooch Jr's girlfriend. However, they were together for a couple of months only. Mickey and Rebel also worked together in How To Be Single, despite their split amid the process of making the movie.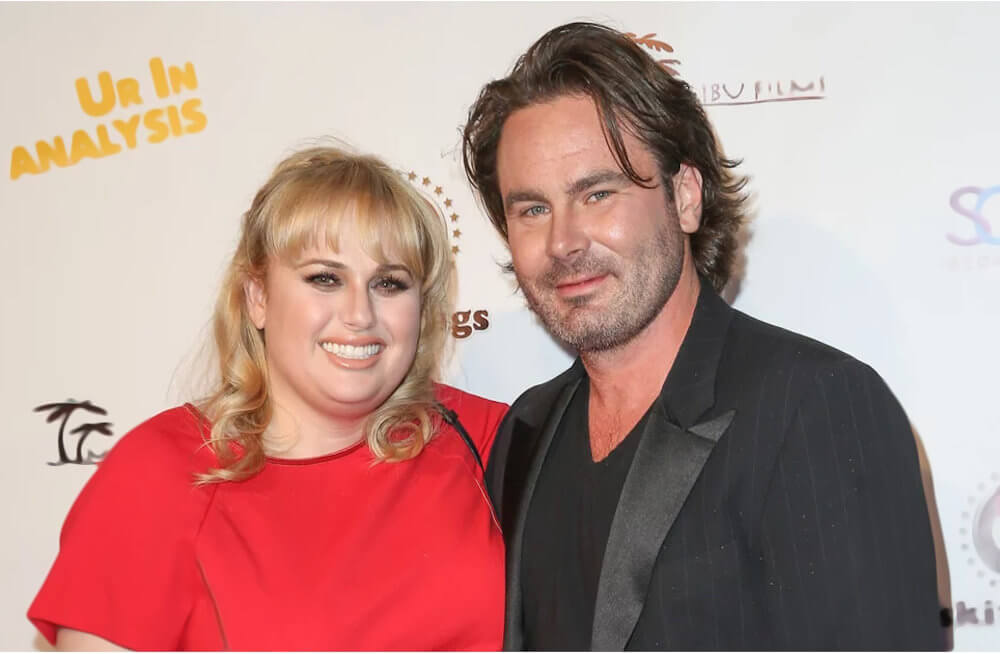 The couple split in September 2015 for an unknown reason as usual, but the comedian actually didn't mind showing the world how he still fancied her and called her "an angel" on his Instagram post.
"Five years ago today. Just a casual balcony pic next to this angel above a raging party in Ibiza," he wrote even though Mickey deleted the post in the end.
Even though they were only together for two months, they had been knowing each other for a lot longer. And, some reliable sources also stated that they wanted to still be friends despite no longer being boyfriend and girlfriend.