Who Is Keira Knightley Husband? Her Relationship With James Righton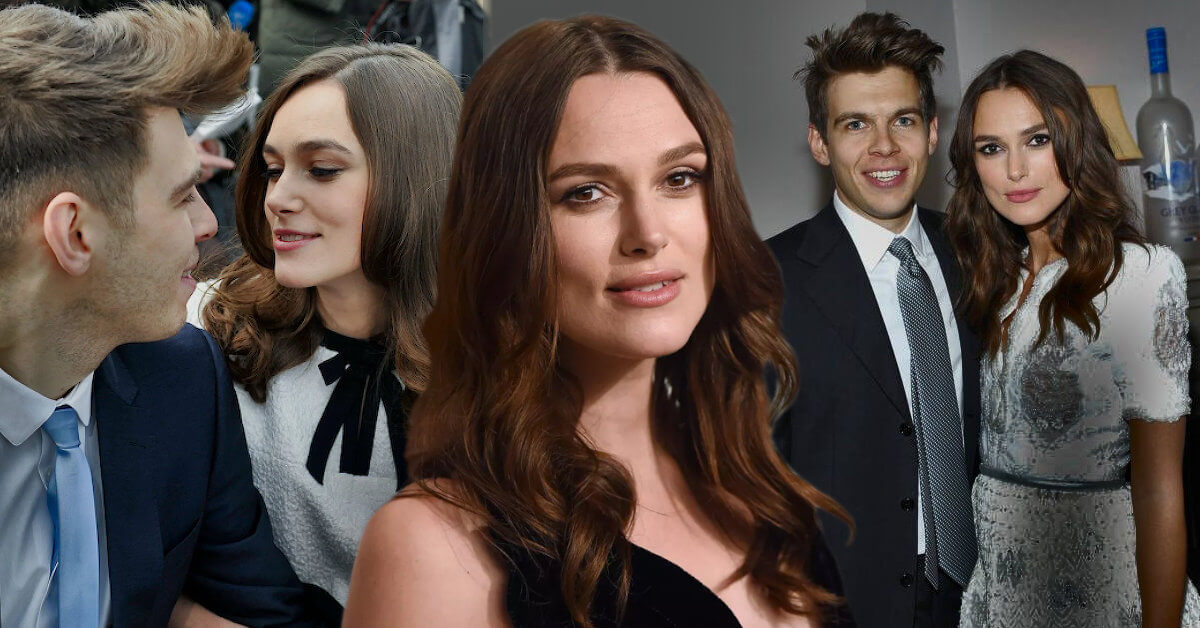 Elegant and beauty; are perfect words to describe the Love Actually, Pride and Prejudice, and Begin Again actress Keira Knightley. The list of well-known movies is still long, and her talent is something that we definitely can't doubt. 
She also snatched many awards such as two Empire Awards, three Golden Globe Awards, and three British Academy Film Awards. Considering how young she is and how much she has achieved in life, it is no surprise that Keira is one of Hollywood's most successful actresses.
But, what about her relationships? Worry not. Her love life is just as dazzling as her career.
Keira Knightley and Her Husband, James Righton
Keira Knightley has been no longer a single woman since 2011! She got married in 2016, but she has been in a serious relationship with a British musician, James Righton, since 2011.
Contrary to what her fellow actresses usually do, Keira seems not to have a problem balancing her career and personal life. While most actors struggle to keep up with the heavy responsibilities and tight schedules, Keira doesn't have that problem.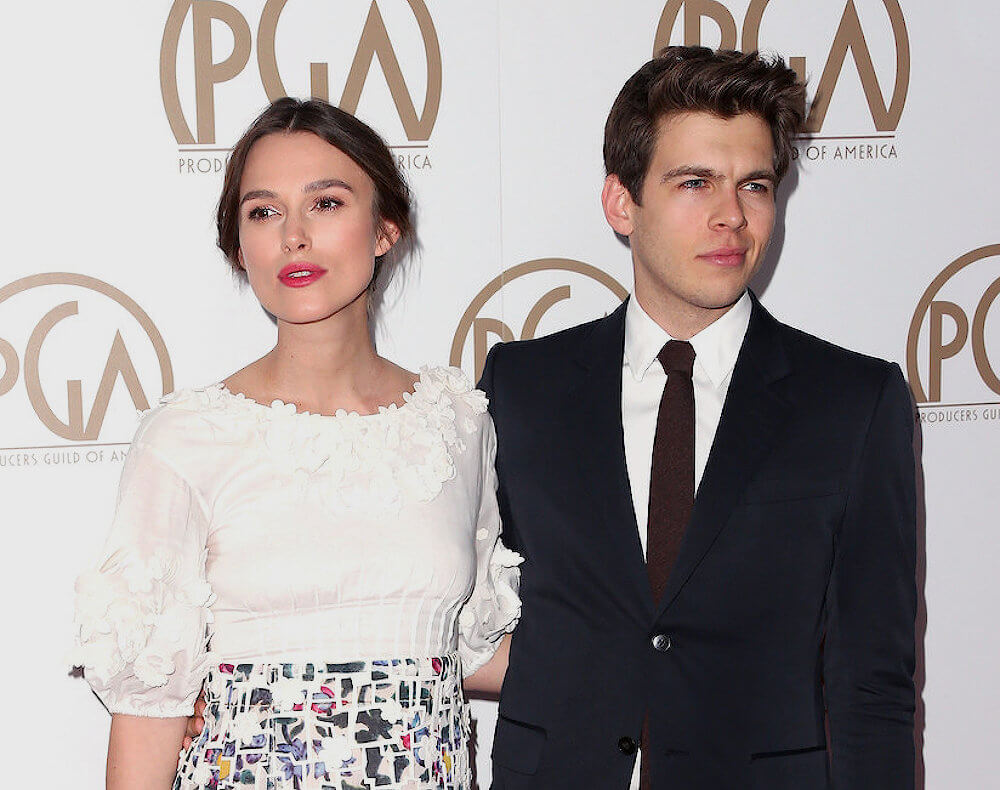 It is normal for some people to expect Keira to marry someone as prominent as her or have the same profession to "share" their problems together. But, it's not the case with her.
Even though she dated several famous names, Keira is still considered very private about her personal life and relationships. This, she believed, is the main key to still having a normal life despite Hollywood's craziness.
She doesn't even have any social media! In the era where everyone wants to share everything through Instagram posts and funny tweets, Keira isn't interested in all of that stuff. She doesn't need that, though, because she still shines brighter than most of the actors nowadays without all of that.
James Righton also shared her thoughts because he's very secretive himself. Maybe that's why she is head over heels towards him in the first place.
Keira and James met in 2011. Before their first meeting, Keira didn't even know who James was because she spent most of her time in the States. Meanwhile, James does his work mostly in the UK.
"Keira was in America when we had our moment in the sun in the UK, so she was oblivious," told the singer to the New York Post. 
"But, over the years, she came to loads of gigs and loved Surfing the Void," he added. She didn't only love your song, James, but she loved you as well.
When Keira talked about her first meeting with James, she couldn't hide her excitement when recalling the moment. She said that the two met at a party and through their mutual friend named Tim.
"We were very drunk, and he's the kind of person who will be the brightest light in any room, whereas I'm the one who sits in the corner," told Keira to The Guardian. Since then, the rest is history.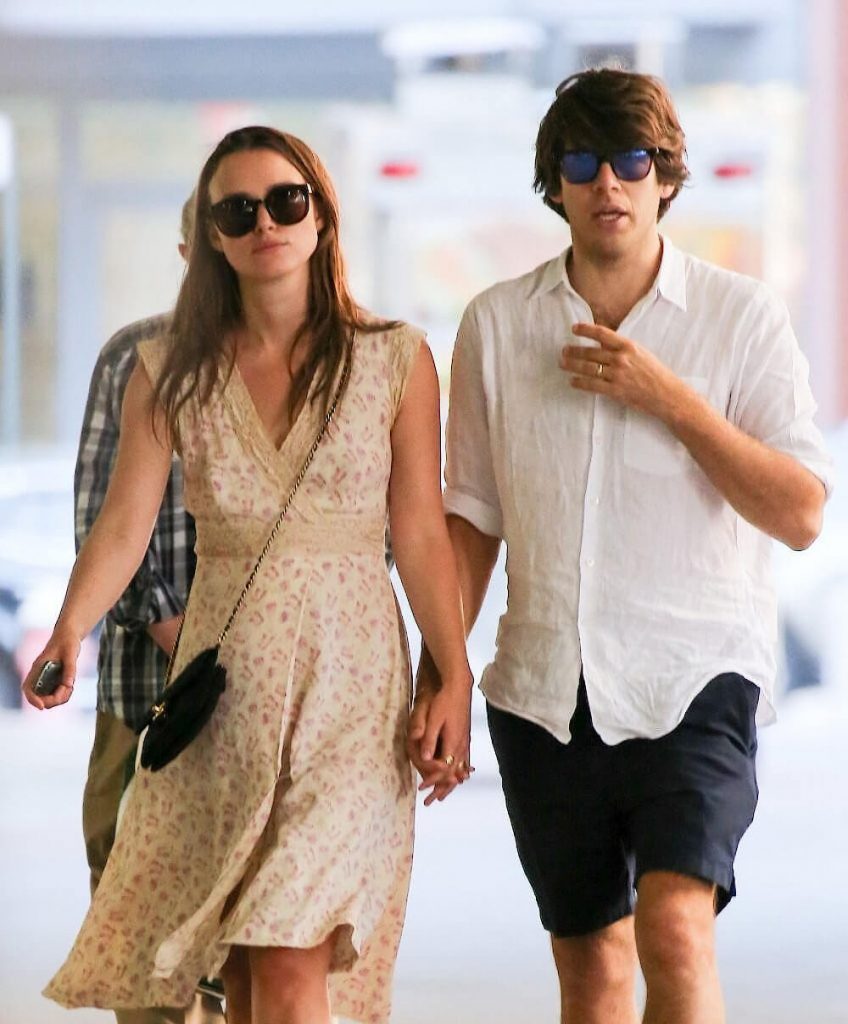 They got married in Mazan, France, on May 3, 2013. They held a private wedding but didn't mind sharing their photos while still wearing Chanel wedding dresses and black tuxedos.
Sharing Two Daughters and Enjoying Her Private Life with James
During her marriage with James, Keira has two daughters. Their names are Edie Knightley Righton and Delilah Knightley Righton. She welcomed Edie in 2015, and it was followed by Delilah only a year later.
As we already know how private Keira and James are, their habits are also predictable: they love to spend a quiet night watching movies and just talking. Keira also described that both she and her husband are "geeks."
The actress now lives in London with her family and occasionally flies to the States when work calls her.
Keira Once Thought to Change Her Surname into James' and People Didn't Support Her
Keira Knightley's love for her husband and family can be seen when she makes a controversial choice to drop her famous surname. In May this year, eight years after she married, she registered the documents to Companies House to change her name into James' name.
"I went to do the passport thing, and I was thinking, 'Shall I do it? It will be helpful." But, she then continued, "But you actually have to see it written down, and I found I couldn't do it. I couldn't go there." So she still went on with her real name until now.
The reason why she decided not to change her surname is unknown. She didn't open up the real reason for her decision. But, one thing for sure, it wasn't due to negative comments from her fans or other people since she couldn't care less about what other people think about her.
We said "controversial" before because they expressed their regrets regarding the decision. Well, the decision is all in Keira's hands, anyway, so people can say all they want, and it won't affect her even a little bit.
Until now, we can see that this couple is still going strong. Keira and James are those kinds of couples who make us believe that normal, happy life is possible for two famous people like them. Hats off to Keira and James Righton!
Keira Knightley and Rupert Friend
Keira also had another long-lasting relationship with her fellow actor, Rupert Friend. After she opened up about how exhausting it is to date someone just as famous as you (we're talking about the Fifty Shades of Grey actor, Jamie Dornan), she still wanted to try dating an actor once again, and it didn't work out.
Rupert and Keira were dating for five years before breaking up in December 2011, shortly before Christmas.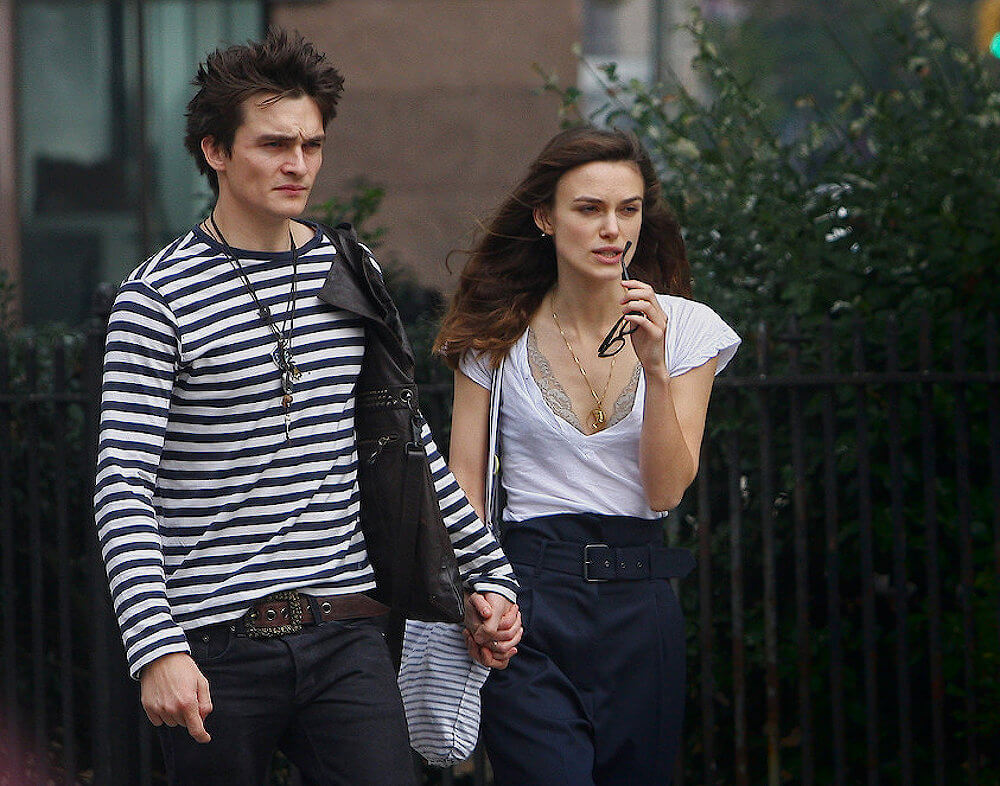 The two met in the Pride and Prejudice set, and they hit it off since day one. The attraction and chemistry were just there, as the actress recalled.
Their breakup rumor started around November. Rupert was seen walking down red carpet events at the London Coliseum production of The Nutcracker without his girlfriend by his side. Since then, the media tried their best to find out what happened between them but couldn't find anything because they remained very private.
However, some media stated that the constant public scrutiny bothered their relationship the most, no matter how hard they tried to be private.
"Rupert hates the idea of being followed and photographed. Keira partially had to accept it because of her rising profile. It affected the harmony in the relationship. The pressure took its toll, and both decided they should go their separate ways," The Sun reported.
Thankfully, the breakup was mutual, and both of them remained good friends until now.
Keira Knightley and Jamie Dornan
Another Keira's relationship that came to an end due to their overwhelming fame was with Jamie Dornan. Even though both of them never officially stated publicly about their relationship, Keira stated, "Well, it looks that way, doesn't it?"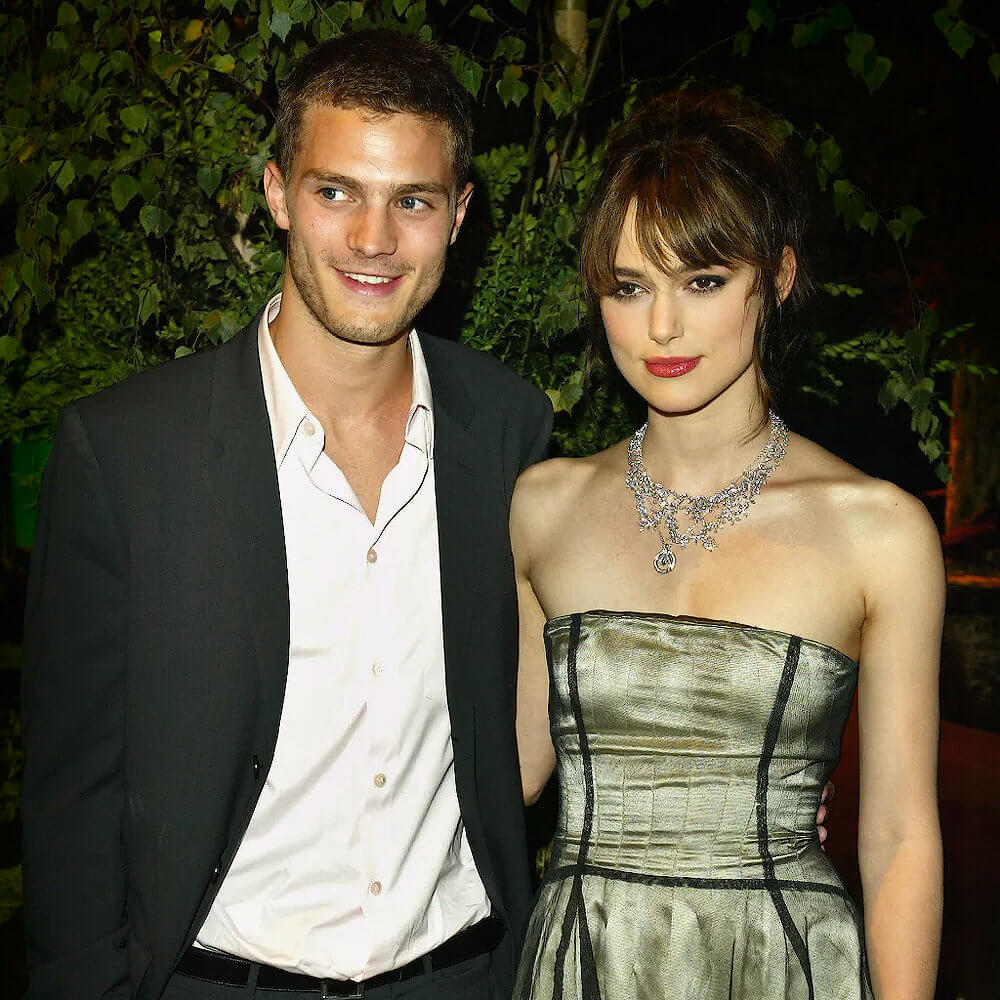 The famous duo met back in August 2003, not because they were filming together, but they appeared in an Asprey campaign. Jamie and Keira began dating not long after.
However, they split two years later in the same month. In contrast, most media reported that Keira and Jamie didn't like how the paparazzi stole their freedom. However, the post-breakup lyrics that Jamie wrote told a different story.
"I can see your fancy friends trying to steal your innocence. You're so weak around them." Wow, easy there, Jamie. Did he try to tell people the real reason for their split? It might be.
Keira Was Rumored to Cheat on Jamie with Adrien Brody
Back then, when Keira was still together with Jamie, there was a rumor that she was having an affair with another actor, Adrien Brody. However, this was proven to be wrong, and it once got into Adrien's nerves.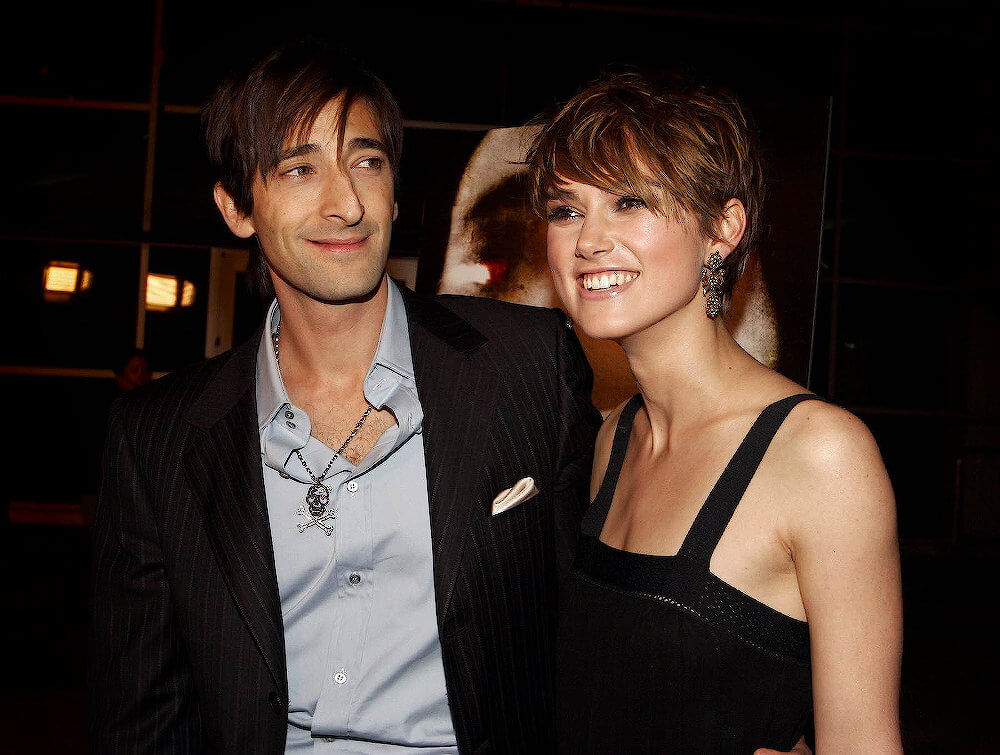 "I don't know what people take me – or her – to be. I'm in a relationship, and so is Keira," The Pianist actor said in his interview. And he finalized his statement with how he took his relationship seriously. When he was already in a relationship, there was no way he cheated on his girlfriend.
Keira, on the other hand, didn't break a sweat about this rumor. She didn't address this matter and continued focusing on her career and her relationship with Jamie Dornan.
Adrien and Keira were close, but it was only for professional matters. They went out to eat together a couple of times, said Adrien, but that's it. Most of the time they spent together was discussing their movies, upcoming projects and just catching up as friends in real life.
Keira's First Famous Relationship with Del Synnott
The first famous relationship that Keira ever had was with an Irish actor, Del Synnott. He is best known for portraying Froderick in Princess of Thieves and DC Alan Carter in Murphy's Law.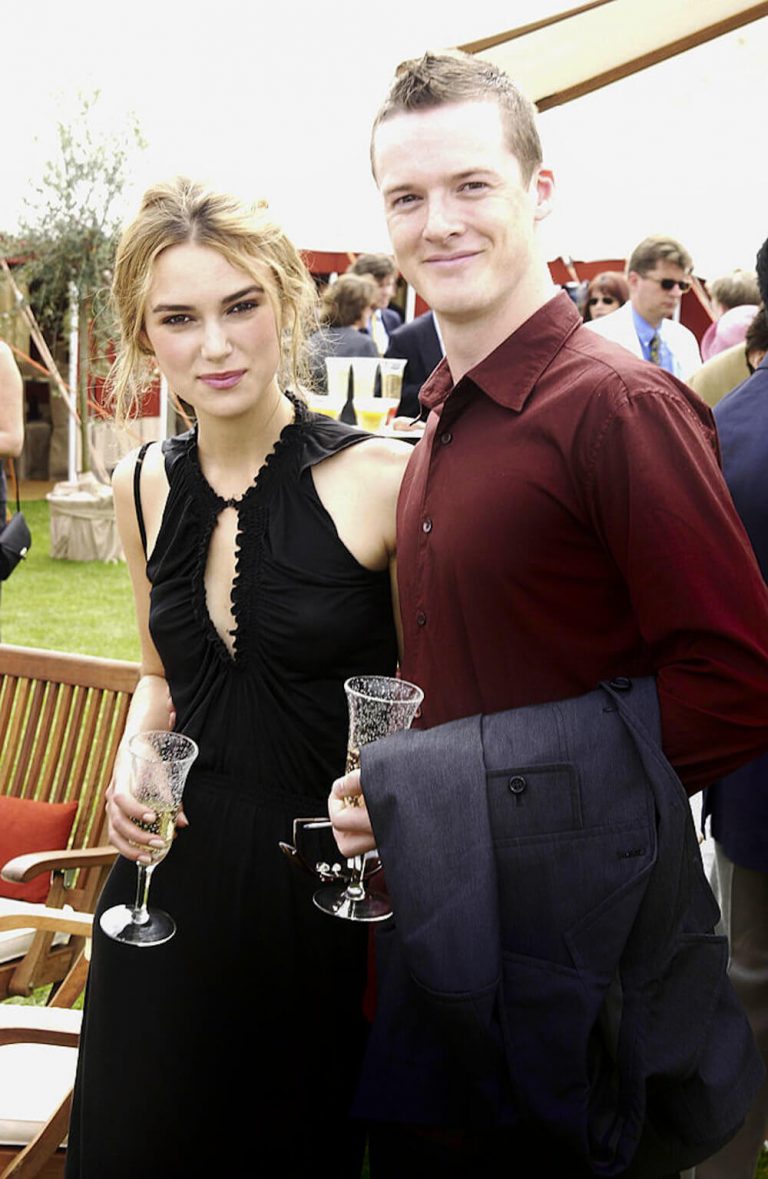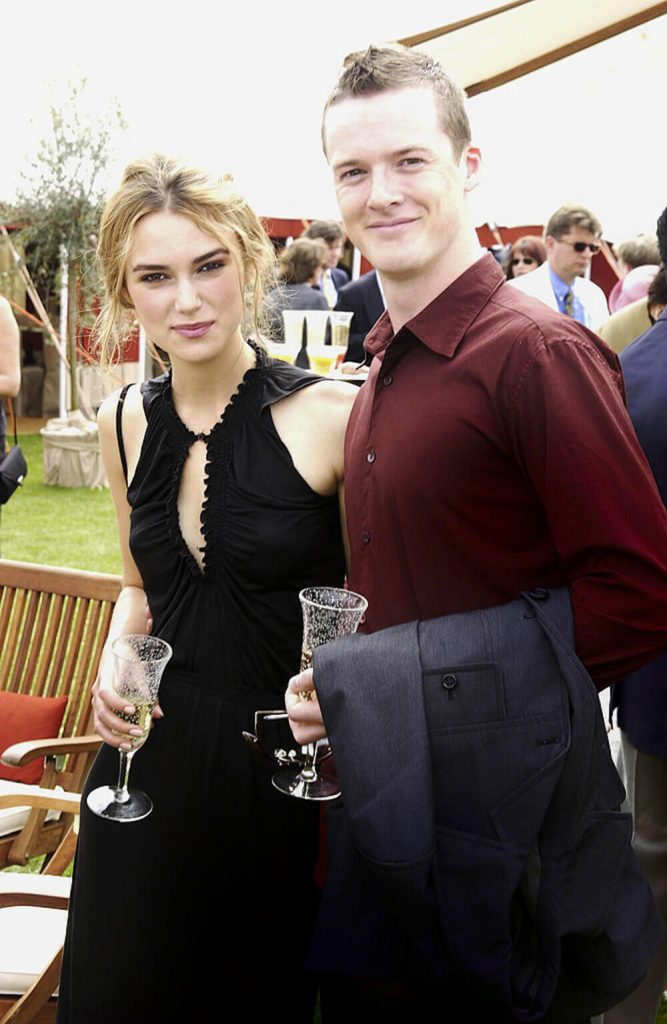 They dated from 2001 to 2003, and that's the only thing we can get from them. Keira was always private about her personal life, even before she rose to fame. She always knew from day one which information she wanted to share and which one she did not.