Who is Jenna Ortega Boyfriend in 2023? Is She Dating Anyone?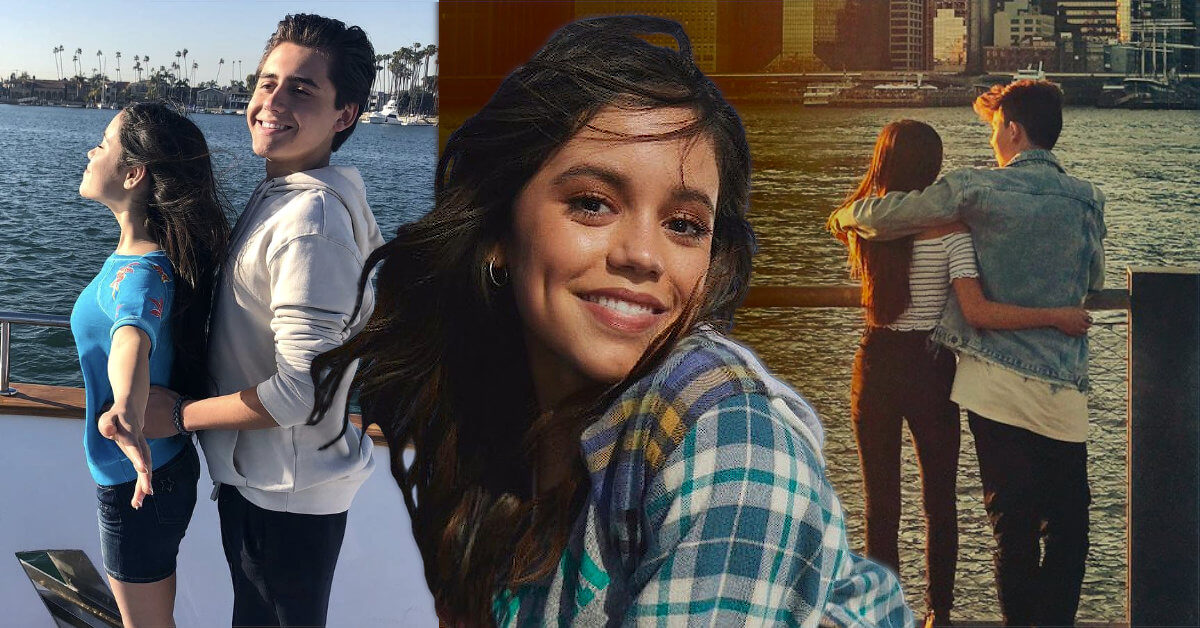 Who doesn't love a cute, talented, and humble girl in the movie industry? We've seen many famous actresses strive to have Kylie-Jenner-type-of-look, but Jenna Ortega is different.
You might notice her starring in Jane the Virgin, Insidious: Chapter 2, and Iron Man 3. Despite her very young age, she has won the Best Young Actor on Television from Imagen Award.
Jenna is very private about her relationships and personal life. That is what makes her even more adorable! But, it doesn't mean that she goes anonymous: her relationship is still something that we can figure out.
Jenna Ortega Never Appeared to Have a Boyfriend
Jenna Ortega is famous for her movies and her cute pictures on her social media, mainly Instagram and Twitter.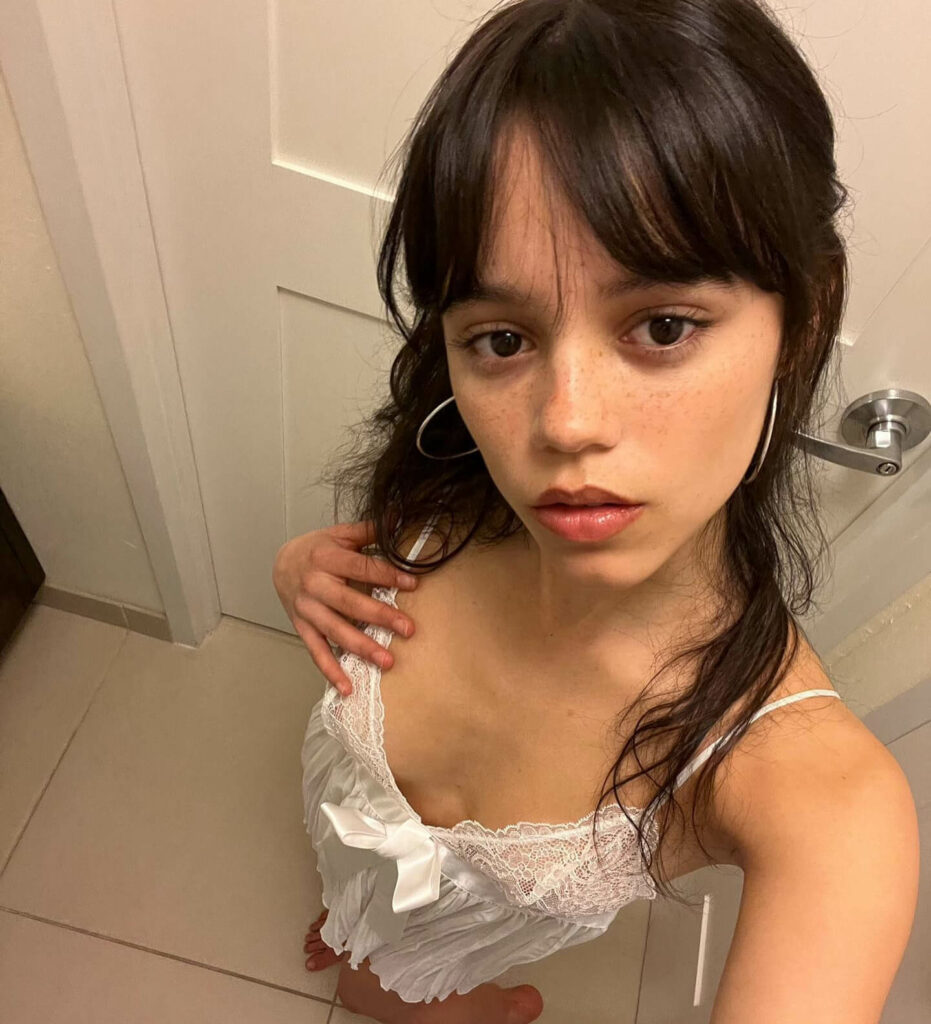 Unfortunately, her social media isn't a great place to find out about who she might be dating because Jenna hardly gives any sign about her relationship there.
Looking at her journey and what she has achieved so far, we can tell that she is a pretty talented and hard-working young actress.
Her most recent prominent role was when she starred as Wednesday Addams in the Netflix hit series "Wednesday."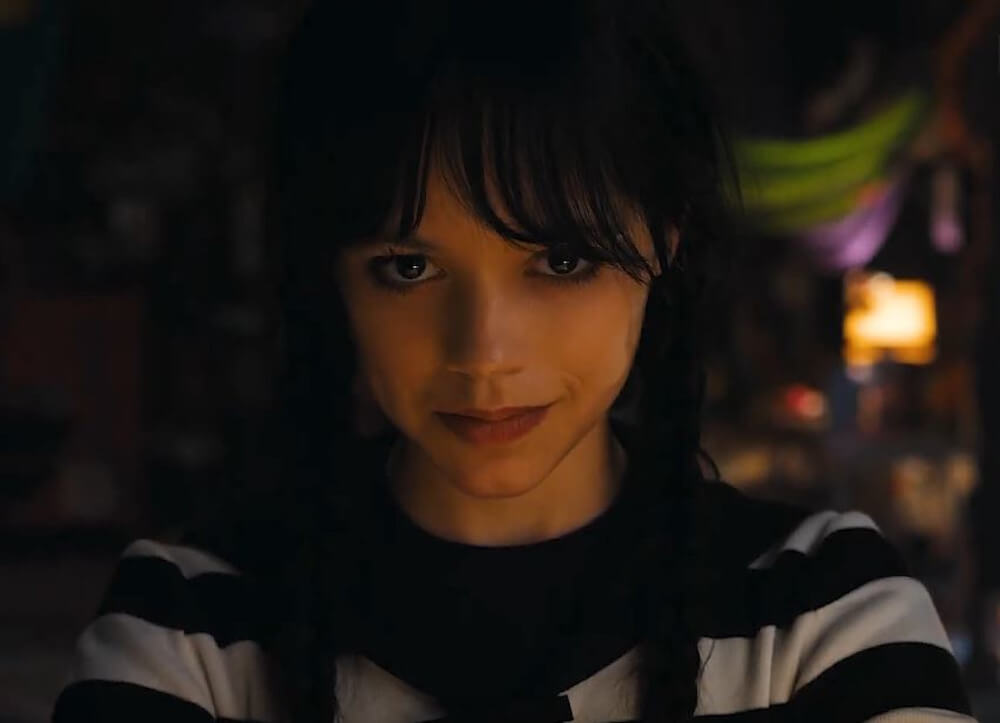 It is no surprise then that many people have always wanted to know who the lucky guy could steal Jenna's heart.
Her name is linked with many famous names. However, Jenna herself declared that she has never dated anyone who is rumored with her. So, who is she dating? Does she ever date her fellow actors? What is her relationship status now?
Jenna never revealed the guy that she is officially dating. And, in fact, she has never formally declared to date anyone. She had done such a great job in maintaining her privacy.
In February 2019, Jenna Ortega became the Just Between Us podcast guest and gave her opinion about dating life. She said people's speculations about her relationships are the craziest thing she had ever read on the internet.
And even though none of them were even true, Jenna was still confused about how so many people believed in the rumor.
Did Jenna Ortega and Asher Angel Date? All the Details You Can't-Miss!
The latest rumor that she has was with Asher Angel, which starred in movies like Shazam! and Jolene. The rumor started after the two attended Just Jared's Annual Halloween Party, and they seemed to come as a couple.
Their Halloween costumes are super adorable: The pair dressed as a famous former couple, Ariana Grande and Pete Davidson.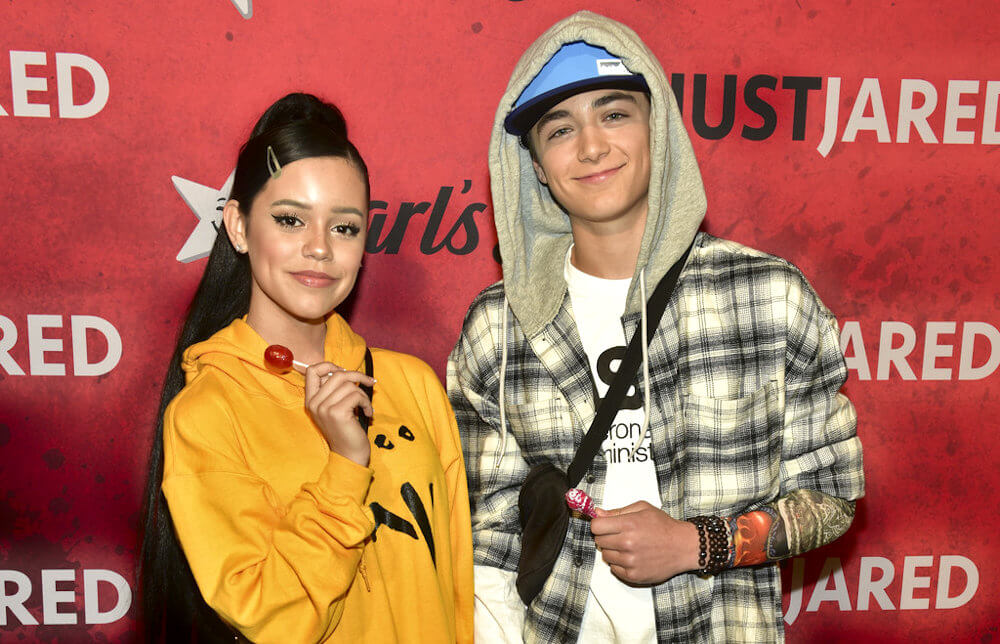 They continued to make an appearance together. Asher Angel and Jenna Ortega were then caught attending a fashion show and the premiere of Venom in 2018.
Asher, being expressive as he usually is, then captured his moment with Jenna on Instagram with the caption that said, "this one" with a red heart emoji. Of course, we couldn't help but think of them as a couple!
Their strong chemistry was also seen in their Instagram stories because the two uploaded their happy times together often and made sure the world didn't miss a thing. We're pretty sure that both of them were head over heels to each other.
They just never admitted it publicly – or to make it an official relationship. Besides, they are still too young to be in a serious relationship, don't you guys think?
Asher Angel Accidentally Spilled His Relationship Status on His Live Stream
Not long after their appearance in the premier, Asher hosted a live stream on his Instagram. One of his fans then asked whether he had a girlfriend, and he accidentally said "yes" before changing his answer in the end.
"I mean, no. I don't. Sorry guys, kind of tired," the actor corrected.
But, his fans believed that he did mean his very first answer, and the girl he was talking about was Jenna Ortega. But, Jenna then confirmed that the two weren't a thing, and it was clearly just Asher's mistake. Or maybe Asher did have a girlfriend, but it was just not Jenna?
Jenna seems not to be interested in dating anyone since she was still young and wants to prioritize her career above all else.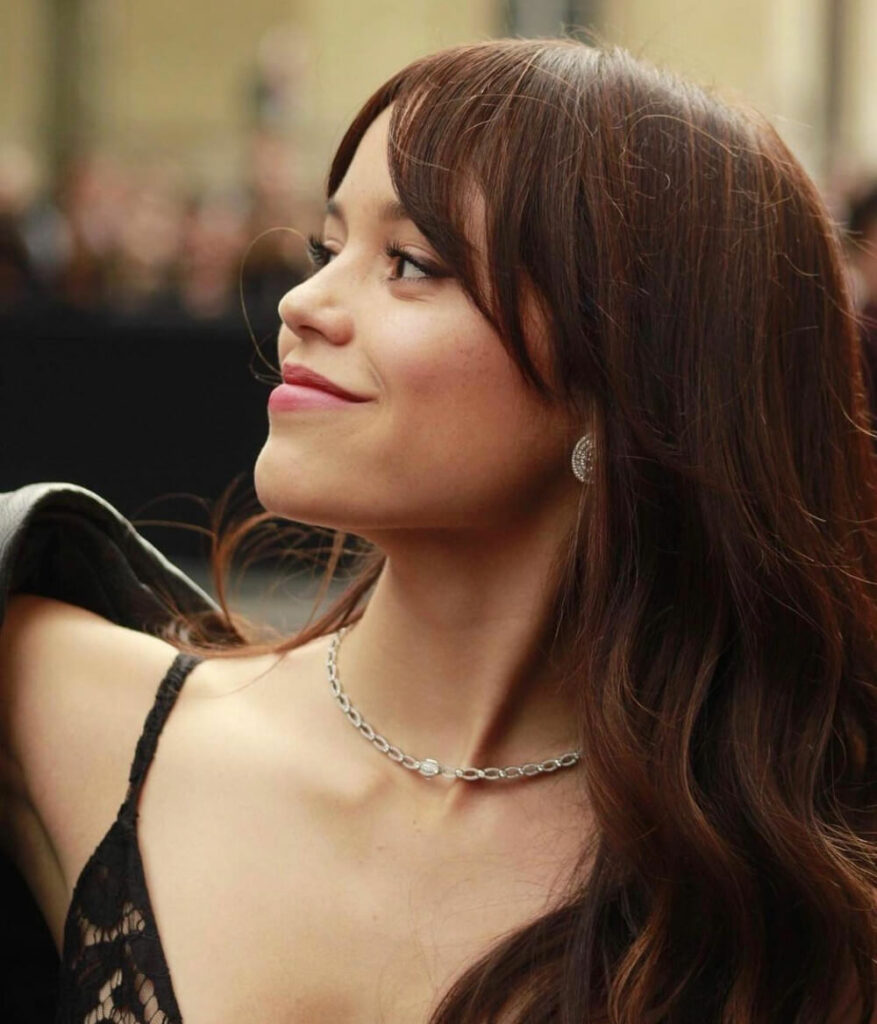 She also didn't seem to bother about all the buzz and words spreading around about her love life. However, some media still reported that Jenna's relationship with Asher was real, even though the actress had denied it.
Jacob Sartorius and Jenna Ortega Were Seen Kissing and Strolling around New York Together
Other than Asher, Jenna was rumored to be dating a famous singer, Jacob Sartorius. Her fans were very thrilled about their relationship because the two looked perfect together, and they seemed like a very sweet couple! But was that the truth or just people's expectations towards them?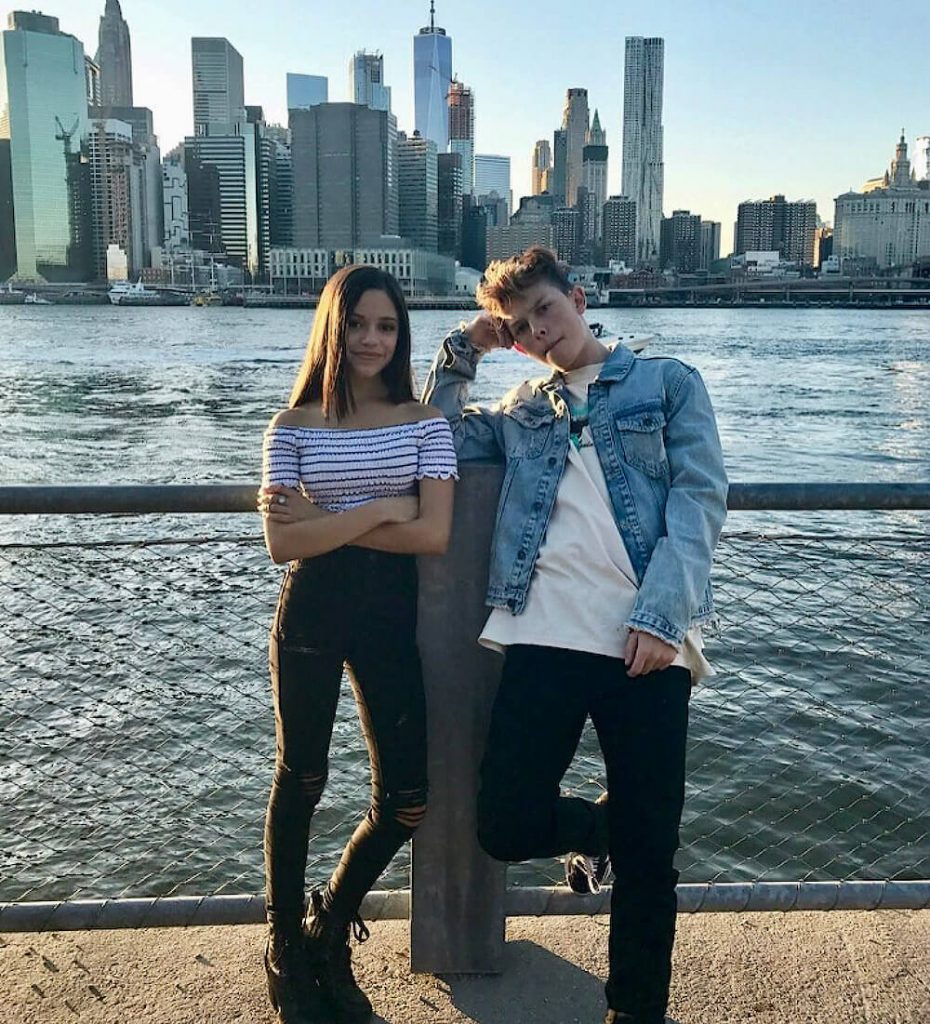 Since the rumor started, all that they did seem leaning towards what a real couple would do. Jacob also tweeted that he "has a crush" without mentioning the name of the girl.
One of his fans then replied with, "Is it Jenna Ortega," which indicates that the rumors spread faster than Jacob expected.
Well, it made sense if people believed in that because Jacob tweeted that only days after he and Jenna were caught strolling around New York City together. The two took some pictures together. They definitely looked like a couple enjoying their first couple months in a relationship.
It turned out that Jenny was starring in one of Jacob's songs, Chapstick. The fans became even more convinced after seeing them kissing in the video, pointing out that the chemistry between them was just too strong to be the just-for-the-camera type of thing.
After Chapstick's music video came up, it became clearer that they actually shot the scene in New York. So does it mean that their good time together strolling around the city of New York just for the music video purpose only?
Unfortunately, the answer is yes. So some people then believed that Jacob and Jenna didn't really hang out outside for work matters.
We also no longer hear the news about them anymore ever since Chapstick. That's too bad because, just like Asher, Jenna's fans also shipped her and Jacob so hard.
It isn't clear whether Jacob Sartorius and Jenna Ortega are still friends until now. They are very private about their personal life, even though both of them are pretty active on Instagram. I guess they have it all pretty clear about which information that they want or don't want to share with their fans, right?
Isaak Presley and Jenna Ortega Sweet Relationship
Jenna was rumored to be dating her co-star as well. When she starred as Harley Diaz in the series Stuck in the Middle, she was seen getting close with Isaak Presley on the set.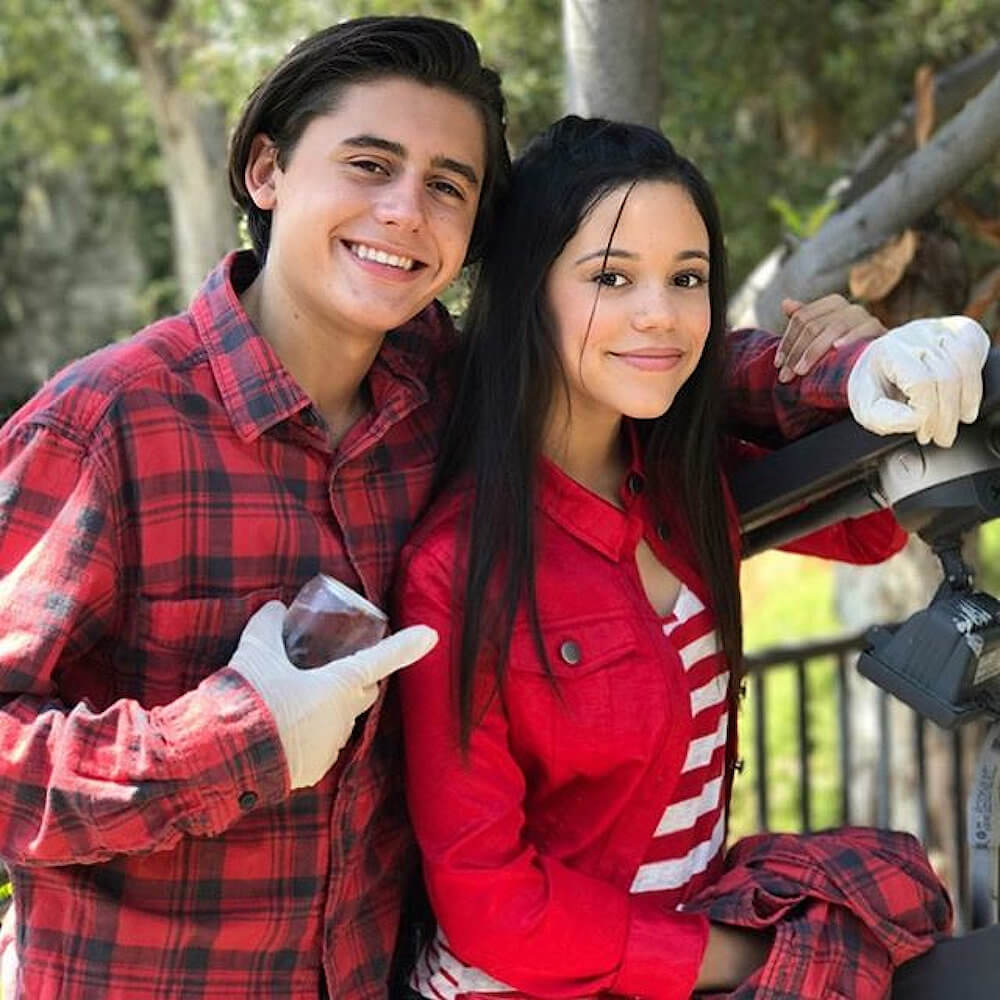 Isaak played Jenna's older brother in the series. It would be weird to ship characters that played as siblings on-screen, wouldn't it? So, what makes people think that Isaak and Jenna were an item back then?
It all started with their strong chemistry and their closeness on the set. Not only that, but Isaak also didn't hesitate to show their closeness in social media. He gave a sweet birthday tribute to Jenna when she turned seventeen.
"Oh boy, my little sister is 17," wrote Isaak as a caption that shows a slideshow of their cute moments together.
The caption was quite long. We can see that Isaak genuinely expressed his thoughts and feelings toward her.
He went on, "Jenna, you have, without a doubt, impacted my life so much. You are the most resilient and strong girl, and I am so proud of you. You have faced so many obstacles at such a young age and surpassed every expectation of you.
You excel at every facet of what you do. You use your voice for change and positivity, and I'm so so so freaking proud of you. Enjoy 17 and keep being the person you are. Love you, Junebug. Miss you lots. (p.s. enjoy these oldies.)."
Jenna then replied in the comment sections, "The ugliest photos. But thank you, cowboy. So grateful to have been able to see you every day for almost four years and call you brother. I love you most!"
Awe, aren't they the cutest?! It shows how deep and genuine they felt about each other. But, the main question still remained: were Jenna and Isaak boyfriend and girlfriend in real life?
Unfortunately, the two were only best friends, and no romance sparked between them. But, looking at how sweet and genuine their relationship is, we're not complaining about them not being a couple.