Who is Jacob Sartorius Girlfriend? Learn all the Details of His Relationship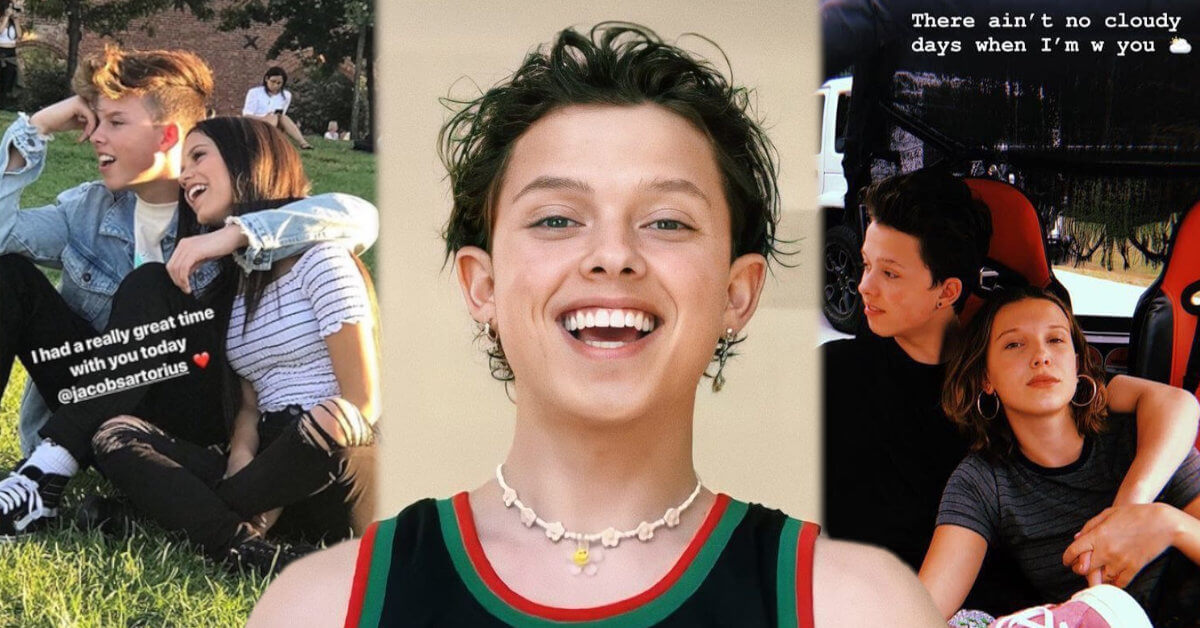 Jacob Sartorius is a famous American singer and social personality who is renowned for posting comedic videos on Vine and lip-syncing videos of popular songs on musical.ly. He gathered millions of followers in a quick time.
In 2016, he released his debut single Sweatshirt, which reached a peak of 90 on the Hot 100 chart in the US and Canada. Jacob became the 9th most Googled musicians in 2016.
Is Jacob Sartorius Dating Anyone?
As of 2022, Jacob Sartorius is apparently single. Over his teenage years, the musician has been linked with several ladies. In December 2017, Jacob started dating actress Millie Bobby Brown, who plays the Madison in Godzilla Vs. Kong. Brown confirmed their relationship when she wished her beau on the eve of Valentine's Day.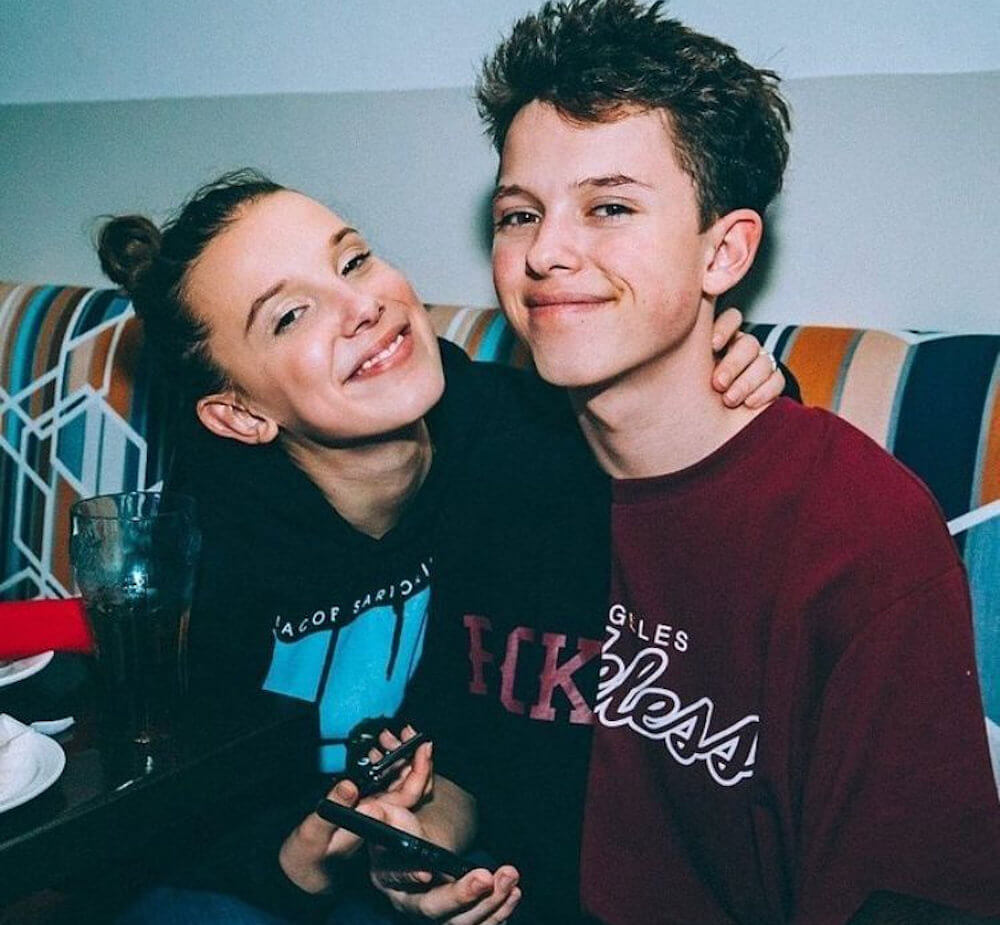 Throughout their time together, Jacob and his girlfriend shared lots of photos on their Instagram accounts which enticed millions of their fans.
However, after dating for a few months, they confirmed they were no more an item. Brown took to her Instagram Stories to let everyone know that they had split. "The decision with Jacob and I was completely mutual," she wrote at the time. "We are both happy and remaining friends."
Several months later, they re-followed each other on social media, and fans started to speculate that Jacob Sartorius and Millie Bobby Brown had gotten back together. The couple fueled the rumors by constantly liking each other's posts. Moreover, she had previously shared a photo wearing his t-shirt.
In February 2019, Sartorius shared a video about his girlfriend and rumors of their reunion "I'm single, like actually. I don't think you guys know that. I've seen so many posts. I am single. I'm not joking." he said.
Jacob Sartorius and Jenna Ortega
Before going out with Millie, he was also linked with Jenna Ortega. She is an American actress known for her role as Young Jane on the CW series Jane the Virgin.
The rumor began when they were spotted several times sharing some cute moments. Later, it turned out that they were shooting for a music video. They both appeared together in the short music video for his song Chapstick. Unfortunately for fans, they are nothing more than great friends.
Jacob Sartorius and Baby Ariel
Jacob Sartorius and Baby Ariel have frequently collaborated in various TikTok videos and their Instagram Stories. Fans thought that things were heating up between these two because of the content on their TikTok, which involved them acting like a couple.
Ariel Rebecca Martin, professionally known as Baby Ariel, is a massive creator on TikTok with million followers due to her viral dancing and lip syncing videos.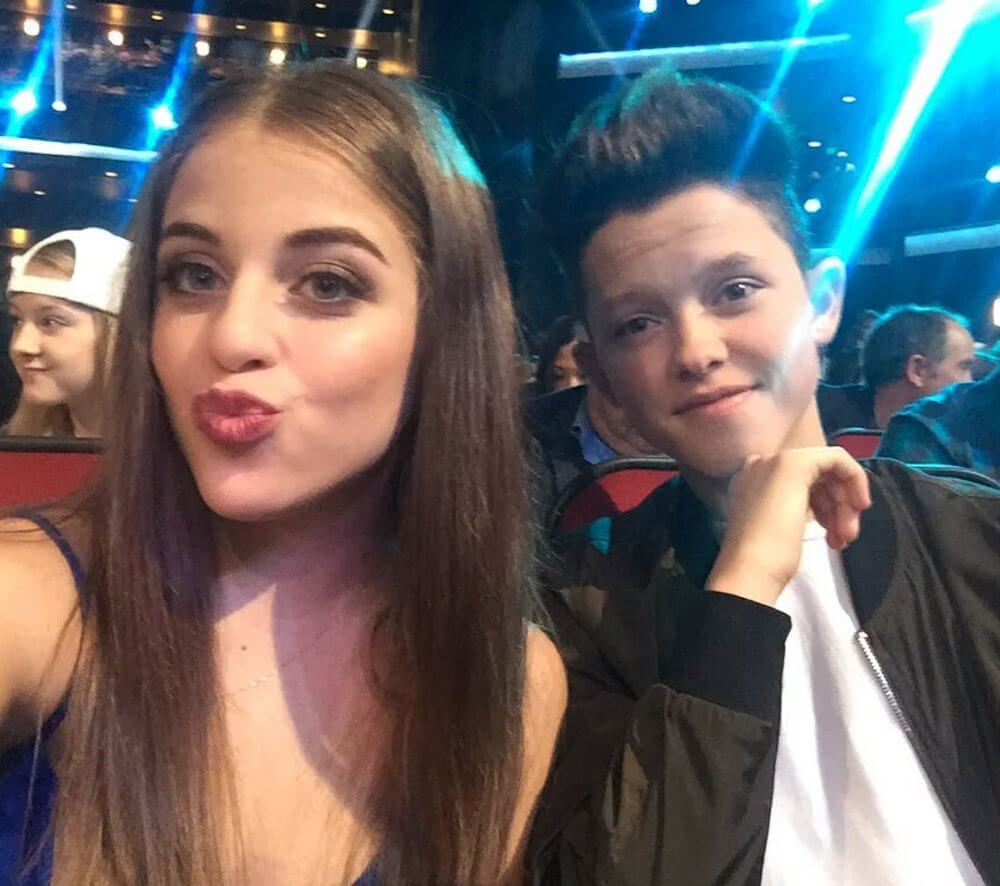 Despite speculation that Ariel and Jacob might be romantically involved, in March 2020, she denied that they were more than friends. In a video to her YouTube channel titled "who is my crush," she set the record straight about her and Jacob.
"Last question — are you and Jacob Sartorius dating?" Ariel read the question in the Q&A video. "No, we're just friends. We're BFFs!".
Jacob Has Dated Some Prominent Figures in the Past
Jacob was also linked with Dance Moms star Maddie Ziegler in 2016 after seeing several times on his YouTube videos. Fans either speculated they were dating or wished they were. In the past, he had been in a relationship with an American actress Luna Blaise. She was once caught tweeting that she and Sartorius are officially dating.