Hero Fiennes Tiffin Isn't the Biggest Fan of His Character's Tattoos in the After Saga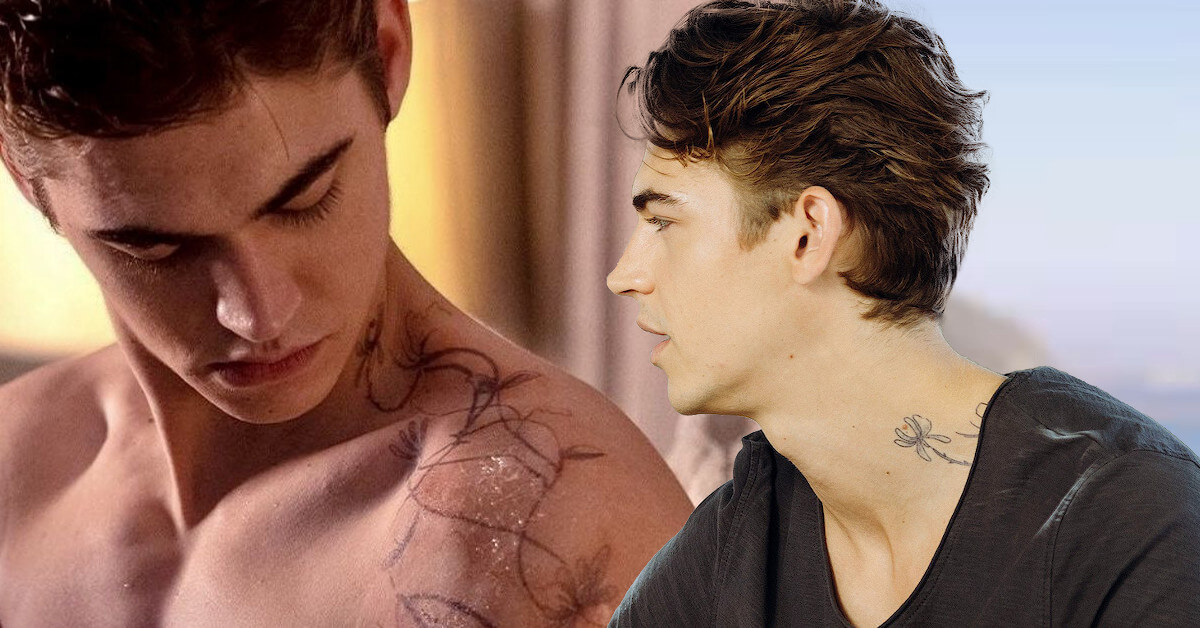 While his name is an instant ticket to stardom, Hero Fiennes Tiffin received worldwide recognition thanks to his role as Hardin Scott in the movie adaptation After. Portraying the role of your typical frat boy, Hero Fiennes Tiffin quickly became the latest heartthrob for Gen Z!
With his character all tatted up, many fans wonder how many of Hardin's tattoos are Hero Fiennes Tiffin's real tattoos!
Does Hero Fiennes Tiffin Have Tattoos?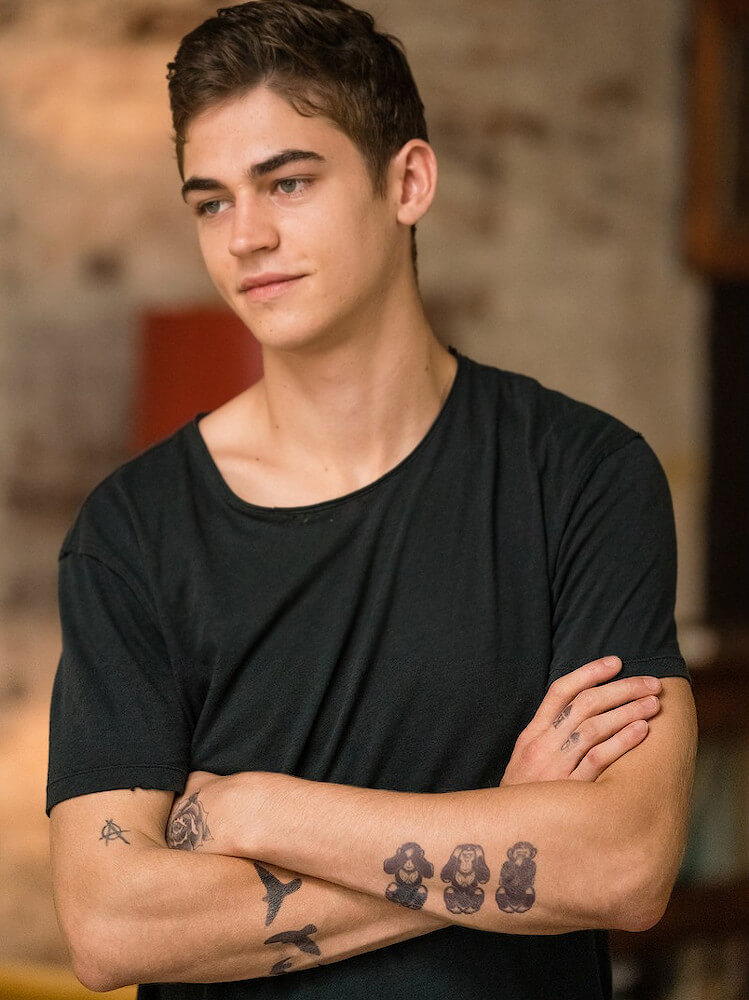 If you fell for Hero Fiennes Tiffin thanks to his tatted-up appearance as Hardin Scott, prepare to be disappointed because the young actor has no real tattoos. In an interview with Girlfriend AU, Hero admitted that he's not fond of inking up his skin.
"I don't have a single tattoo!" he laughed. "I like the idea of them, but I think I'm a bit scared of the commitment to permanently ink my skin for the rest of my life," Hero added.
Furthermore, according to Kino TV, Hero claimed that he doesn't think he will get one of Hardin's many tattoos for himself in real life, albeit admitting that he has "thought about it."
"I don't think I will," Hero said about the possibility of him getting as tatted up as Hardin. "But if I were to get one, it would be either the infinity symbol on the wrist or the bird cage," the actor continued.
What Are Hero Fiennes Tiffin's On-Screen Tattoos?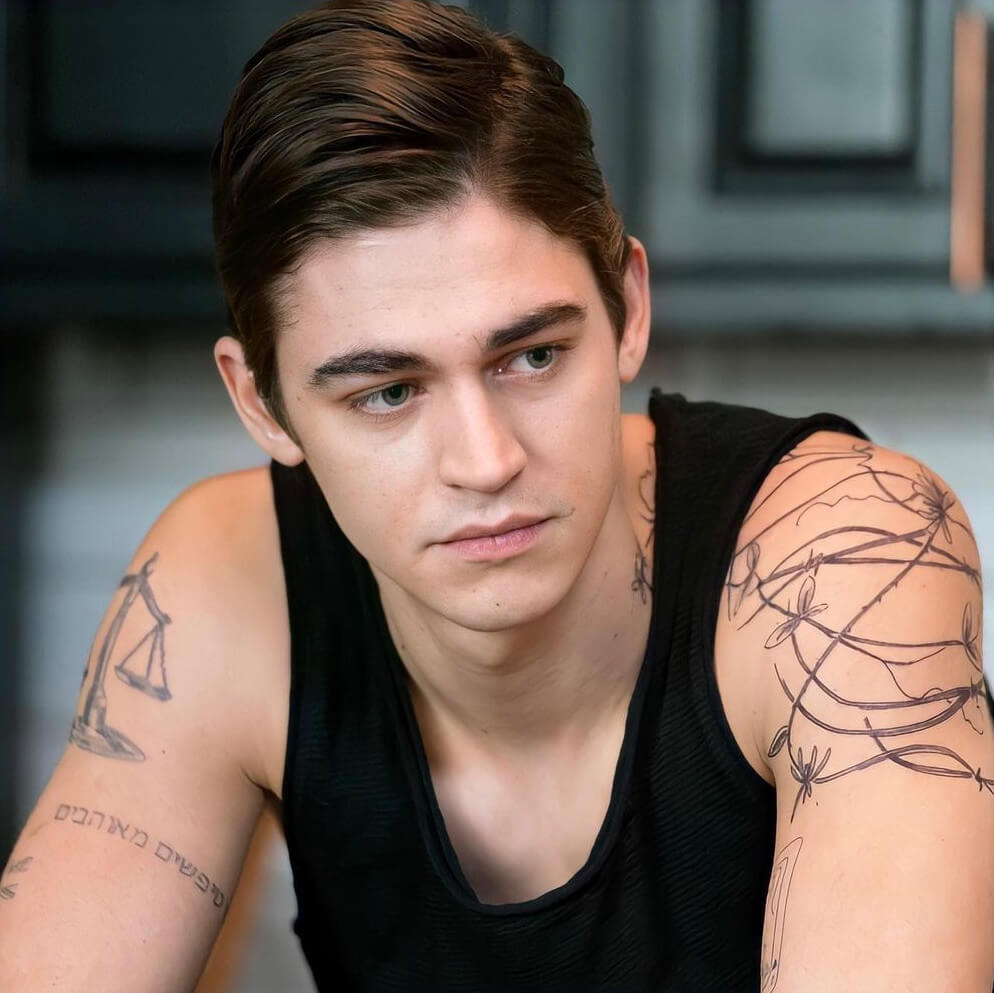 Hero Fiennes Tiffin might be ink free in real life, but his character Hardin Scott owns more than ten tattoos!
According to PopSugar, the makeup artist for the After movie series claimed that the production crew took the liberty to add another ten tattoos for the second movie, so Hardin has a total of 33 tattoos!
Some of those tattoos include the three monkeys located on Hardin's forearm. A bouquet of roses late replaced the tattoo since the series creator, Anna Tood, revealed that she wasn't a big fan of the initial design.
Another tattoo was a symbol of scales of justice on his right upper arm. Meanwhile, for his left one, Hardin immortalizes a set of thorns and honeysuckles, a nod to a quote from Wuthering Heights, "It was not the thorn bending to the honeysuckles, but the honeysuckles embracing the thorn."
We also can't skip Hero's personal favorites, the infinity symbol on his left wrist and a bird cage on his right forearm! While the infinity symbol means immortality and stuff, Hero also stated that the tattoo is "a symbol" of the whole story of the After series.