Who is Hannah Stocking Dating? Her Boyfriend in 2023
Uncovering the mystery of Hannah Stocking's boyfriends!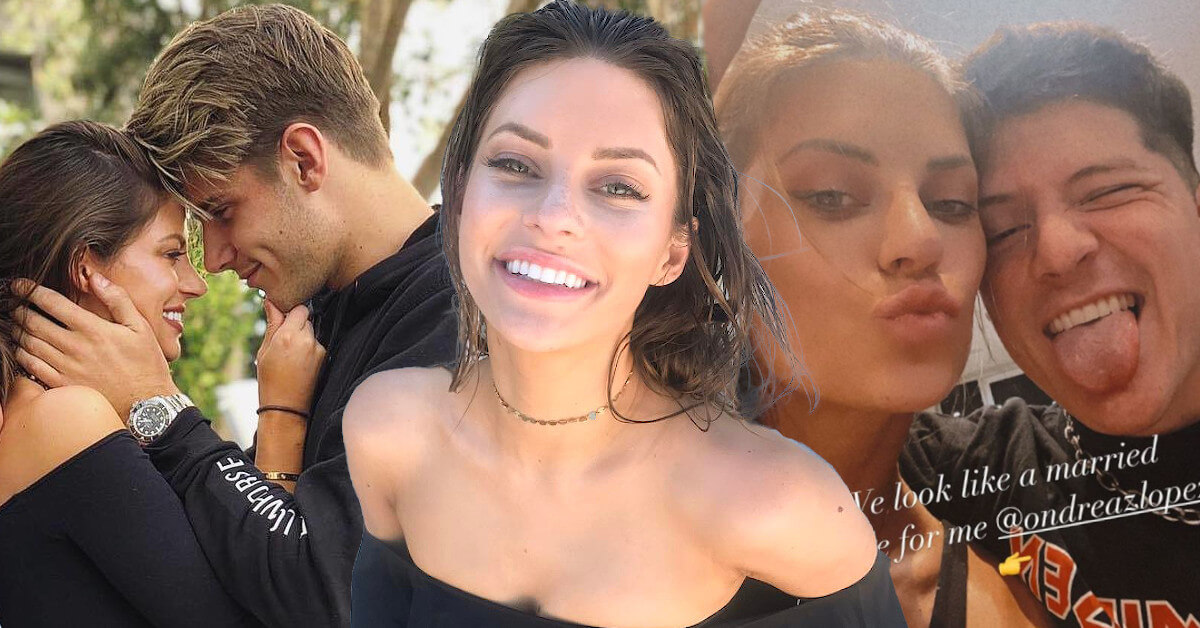 Since gaining popularity through the video platform Vine, Hannah Stocking quickly became one of the most well-known internet personalities! Venturing out to YouTube after Vine's discontinuation, Hannah gained more than 7.8 million subscribers and more than 2 billion views!
Hannah Stocking is generous in letting fans inside her personal life through her daily vlogs, including several snippets of her romantic partners throughout the years!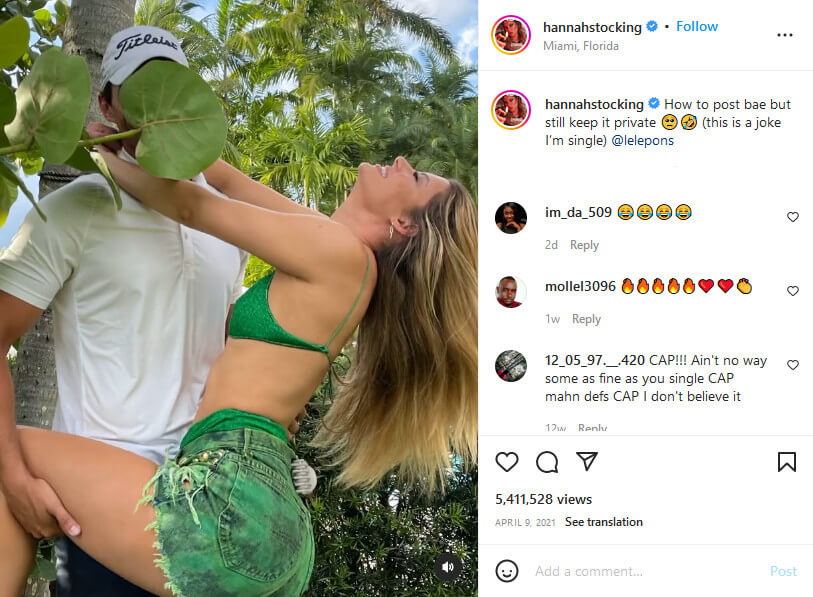 From basketball star Kyrie Irving to an alleged child groomer Ondreaz Lopez, we're going to dig into Hannah Stocking's partners and flings!
Are Hannah Stocking and Rudy Gobert Dating?
Shortly after she broke up with fellow YouTuber Ondreaz Lopez, Hannah Stocking quickly moved on with Utah Jazz's star, Rudy Gobert. Fans began to get suspicious after they spotted Rudy in one of Hannah's Instagram stories.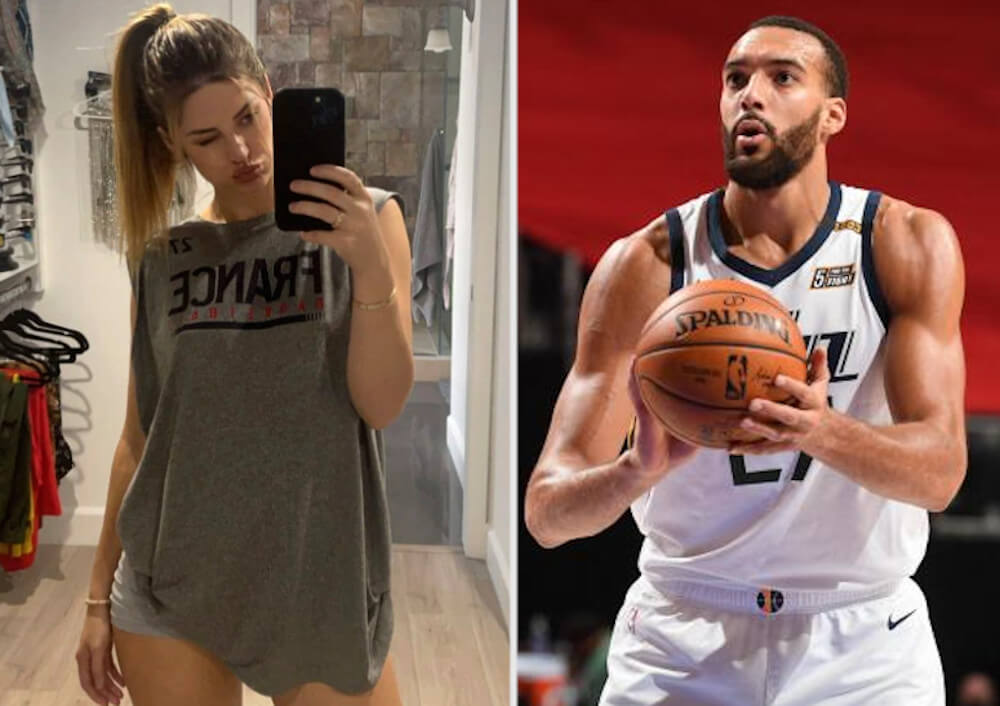 Furthermore, Hannah also snapped a picture of her mirror selfie wearing an oversized France Basketball gray jersey. Now, here's the thing. Rudy's a French basketball player. Any guesses whose jersey she might be wearing?
While the couple has yet to be seen together by the paparazzi, it doesn't mean that Hannah never shows her support for her boyfriend's games. She shared a snap of her point of view on Utah Jazz's preseason game last October.
With Hannah's surprisingly long list of basketball athlete ex-boyfriends, fans can only hope this one will work out eventually!
Why Did Hannah Stocking and Ondreaz Lopez Split?
Hannah Stocking and Ondreaz Lopez were first linked after they made several videos on TikTok together, starting the "almost kiss" trend, where they would stop the videos when they almost kissed.
While fans were convinced that the pair were an item, it took them several months to confirm their relationship by showing matching tattoos. Hannah and Ondreaz later frequently appeared in each other's content, showing a bunch of PDAs.
Several months after they started dating, Ondreaz proposed to Hannah in the middle of Times Square, getting down on one knee with a billboard displaying "Will you marry me?"
Unfortunately, while their relationship seemed to be a fairytale, things began to fall apart in early 2021 after several allegations that Ondreaz had a sexual relationship with a 14-year-old.
While Ondreaz himself refused to comment on the issue, many other internet personalities unfollowed him, including his dearest girlfriend!
In addition to unfollowing Ondreaz, Hannah also deleted all pictures and videos of them together from her Instagram feeds, making it clear that they were done for good.
When the reporter asked about the split, Hannah said she "prefer not to talk about it."
When Did Hannah Stocking and Twan Kuyper Start Dating?
Hannah Stocking, Lele Pons, and Twan Kuyper were the Golden Trio of YouTube back in 2016. Together, they collaborated and frequently appeared in each other's videos.
While fans adore their tight friendship, some began to ship Hannah and Twan, thanks to the pair's superb chemistry.
Moreover, Hannah and Twan occasionally snapped overly-chummy pictures, which convinced fans that they were dating!
Unfortunately, the couple seemed to briefly separate in 2017, noting the lack of their appearances in each other's feeds.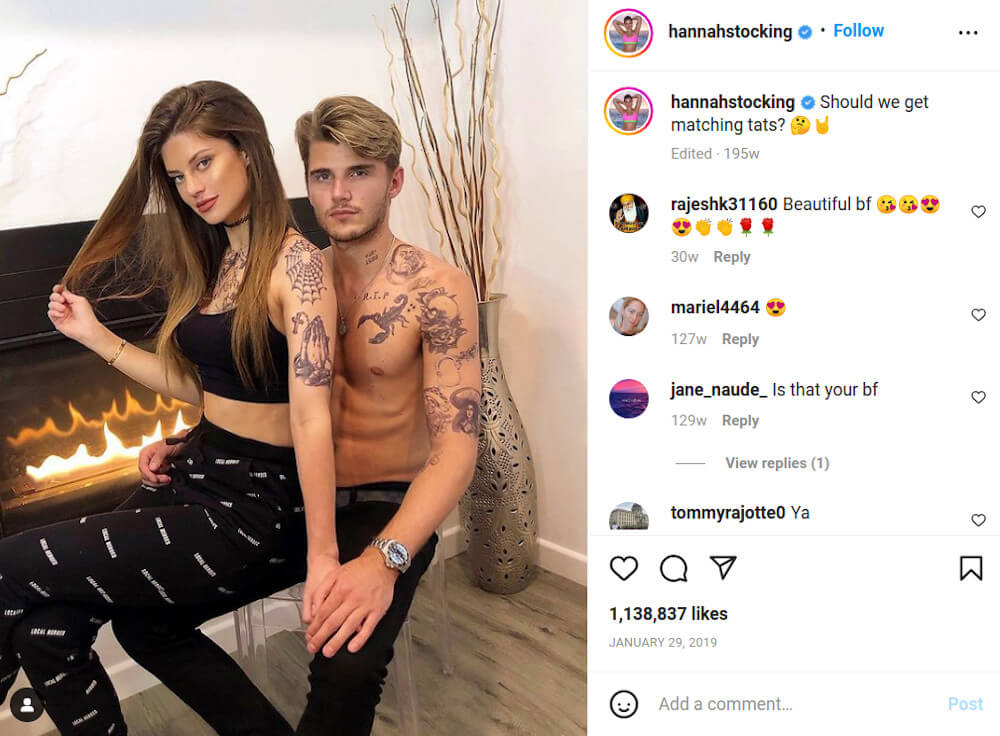 However, Hannah and Twan appeared to get back together in 2019 after Hannah posted a picture of her sitting on Twan's lap.
"Should we get matching tats?" she wrote.
The pair eventually split for good, with Hannah moving to Ondreaz Lopez the following year.
Inside Hannah Stocking's Drama-Filled Relationship with Klay Thompson
After ending her brief fling with Kyrie Irving in 2014, Hannah Stocking began dating another basketball star, Klay Thompson. Compared to her other relationships, Hannah is significantly more public with Klay, attending the red carpet of Kids' Choice Sports 2015 together.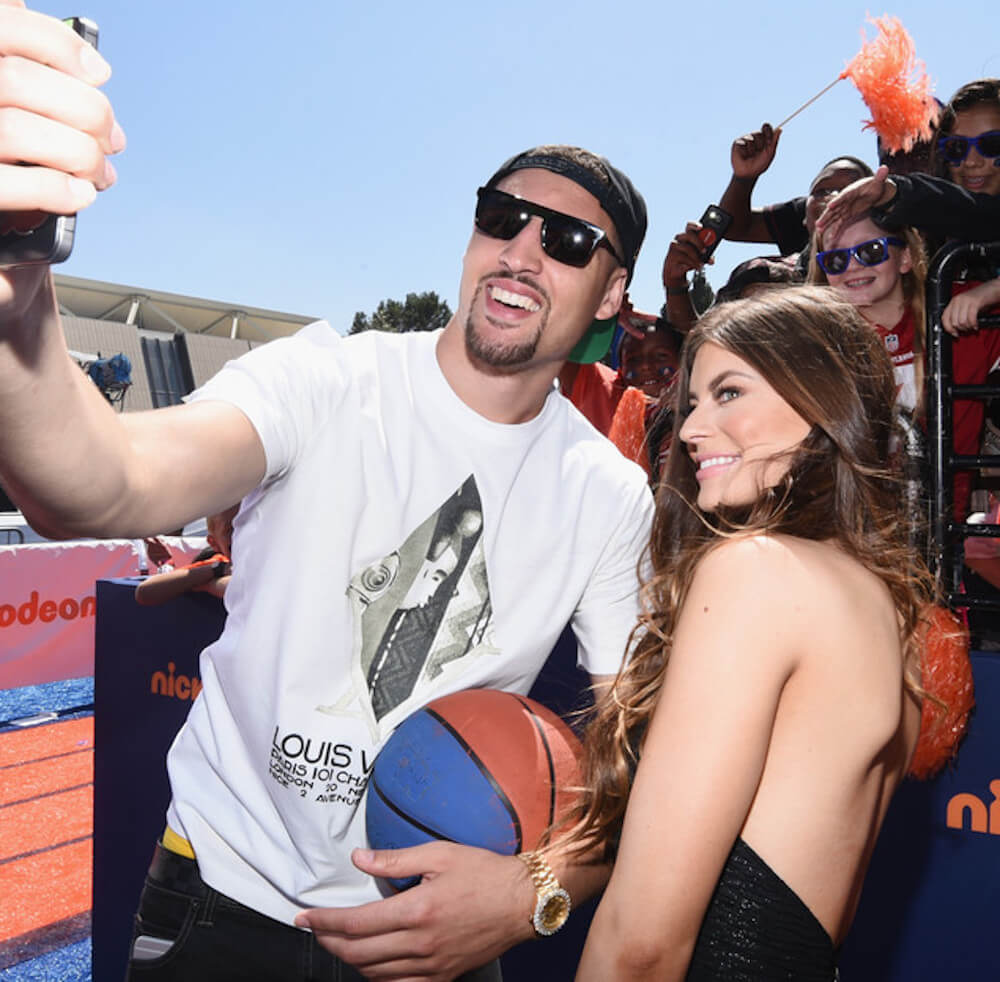 Unfortunately, their red carpet debut didn't guarantee a happy ever after. A year after they began dating and shortly after they posed arms-in-arms on the red carpet together, Klay cheated on Hannah "with a groupie," Daily Mail reported.
Hannah decided it was a declaration of war, as she publicly embarrassed Klay through her Twitter account.
"When you catch ur man naked in bed with a groupie," she wrote.
Hannah later claimed that she had warned Klay that she would reveal his infidelity if "he kept harassing" her.
Klay Thompson opted to keep tight-lipped following the drama, while Hannah eventually deleted the tweets, probably because Klay has learned his lesson!
Did Hannah Stocking Date Kyrie Irving?
Back when Hannah Stocking had just started with YouTube, she had a brief fling with basketball player Kyrie Irving in 2014.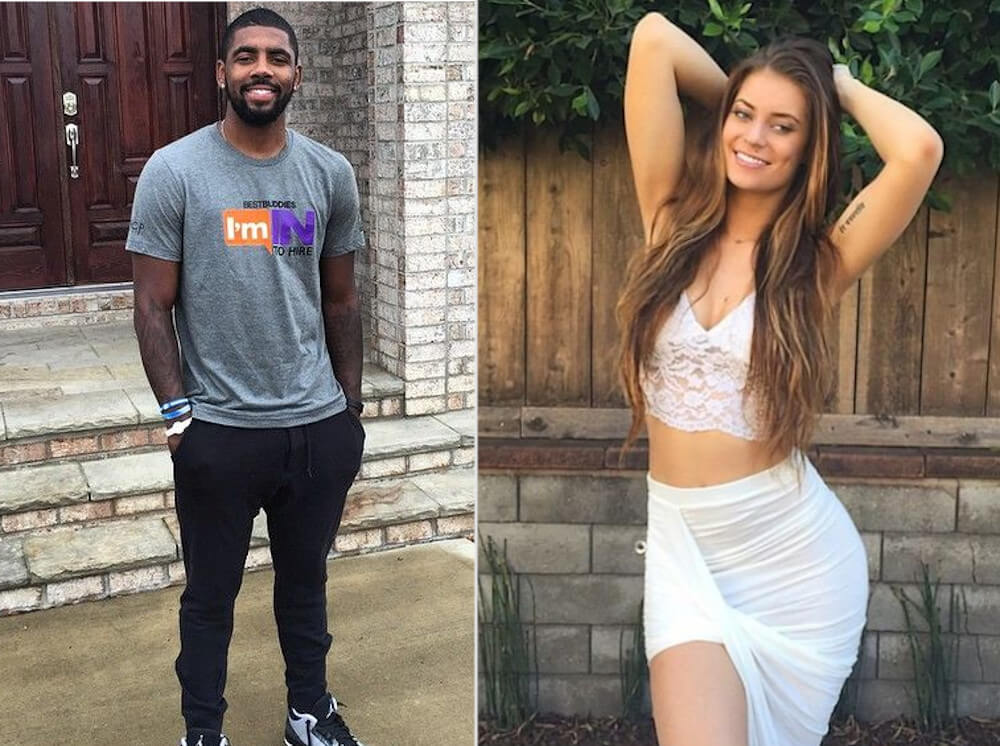 The pair were spotted on a night out in August, only four months before Hannah started dating Klay Thompson.
Well, it seems fair to say that Kyrie is the first out of many on Hannah's list of basketball athlete ex-boyfriends!
Inside Hannah Stocking and Adam Waheed's Long-Lasting Relationship Rumor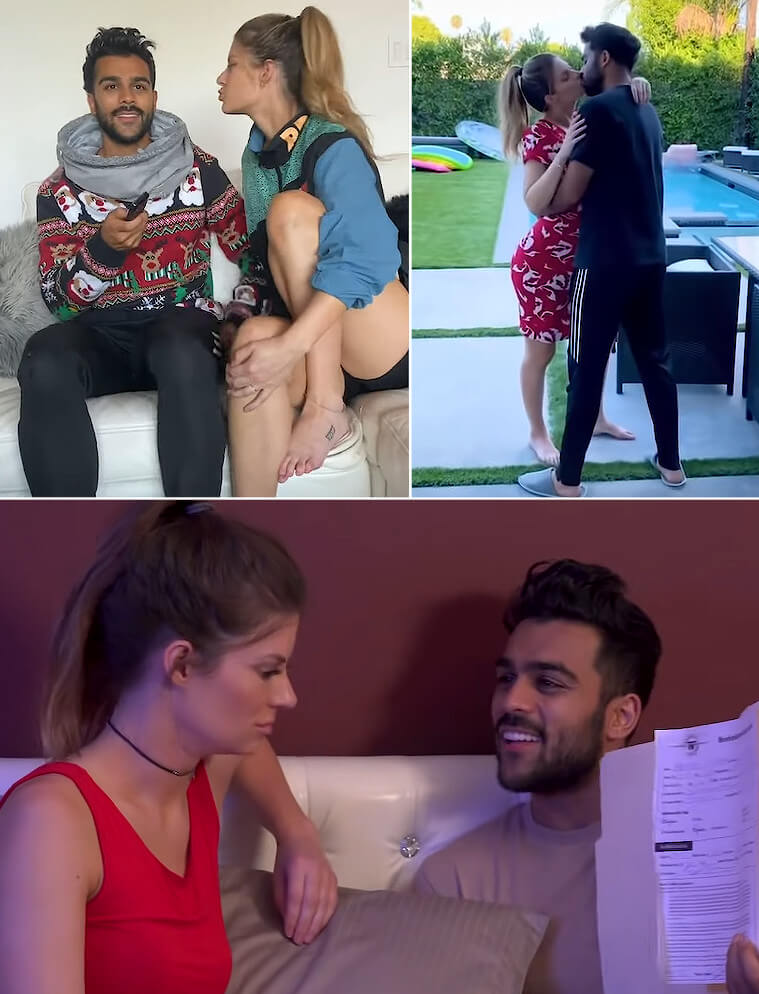 Hannah Stocking has been long rumored to be dating comedian Adam Waheed who frequented her TikTok videos. The pair collaborated and created funny videos showing their playful nature and fun chemistry.
While the rumors died following Hannah's relationship with her ex Ondreaz Lopez, they began to return full force after Hannah broke up, with many fans wishing she and Adam finally ended up together!