A Brief Look at Rubi Rose's Dating History
Being a famous rapper is always closely related to having an extravagant love life. In this case, Rubi Rose is no exception.
Rubi Rose is not your ordinary rapper woman. Apart from her life as a rapper, she's also a famous songwriter and model.
She was born in Lexington but has traveled the world much throughout her life. She's been in Geneva and lived a year before moving back to the States to pursue her education and career there.
However, being in the entertainment industry wasn't her first choice since she studied politics at Georgia State University.
But she's glad that she chose this career path because it didn't only bring her fame but also many guys to make her love life exciting.
What Happened Between Rubi Rose and Her Latest Boyfriend, DDG?
Her last relationship ended in 2021, so it's safe to say she's currently single. However, her last breakup wasn't easy for her to deal with.
From 2020 to 2021, Rubi dated her fellow rapper, DDG. He's best known for his single "Moonwalking in Calabasas." Although there weren't many details about their relationship, we could get information about their breakup.
In February 2021, days before Valentine's day, DDG declared to the public that he was single. This shocked people because DDG and Rubi Rose were all about being lovey-dovey in front of the camera and on social media.
"I am officially single. I do not have a Valentine. I know I was just with shorty last night, found out some sh*t this morning that just made me realize that I don't need to be in a relationship," said DDG in the video he shared on Instagram.
Since then, DDG has been going around with many women, while Rubi Rose has stayed single. She hasn't found the one worth settling down for.
Cam Newton Got Back to a Girl He Dated Before Rubi Rose
Apart from dating her fellow rapper, Rubi Rose also had a thing for an athlete. In 2017, she had a relationship with Cameron Jarrel 'Cam' Newton, a handsome and famous footballer.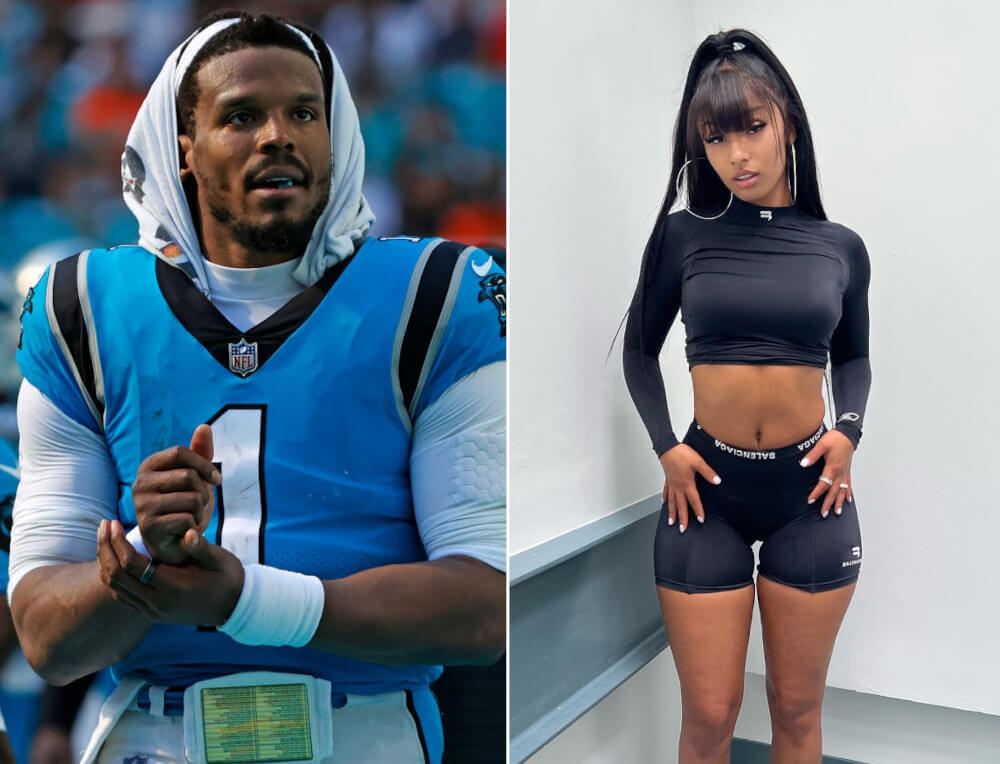 We're still determining how Cam and Rubi crossed paths at first, but their relationship lasted less than five months.
What made the situation sadder was that Cam Newton got back to a girl he dated before Rubi. No wonder it took Rubi three years to jump into a new relationship.
Rubi Rose and Lil Tjay Had a Heated Argument, and She Sued Him
Another controversial relationship happened in Rubi Rose's life. During 2016 and 2017, the world knew she had a thing with a famous rapper, Lil Tjay.
Back then, their relationship was everyone's favorite because they used to show each other off on Instagram and Snapchat. Only weeks after their affectionate posts about each other circled social media, Rubi Rose reported having called law enforcement to Lil Tjay's house.
If you want to get a glimpse of what happened: the problem was about the money claims and dispute over who was responsible for funding Rubi's flight back home after Lil Tjay's birthday party.
So, it turned out that Lil Tjay would not pay for her flight after she "hooked up" and flew from her home to see him and celebrate his birthday together.
In Lil Tjay's interview with The Breakfast Club, he recalled the situation without mentioning her name.
"We just had a slight miscommunication. Rubi flew in to see me, saw some girls on my phone, got mad, overreacted," he said.
Although the problem sounded too ridiculous to involve law enforcement, their heated argument couldn't be contained, and it soon became the headline in every media. Well, we guessed their relationship didn't end in a good term at all.
Rubi Rose Used to Date Takeoff Before He Passed Away
Some of you might've heard about the rapper Takeoff, a leading singer in the rap group Migos, who was shot and passed away this year.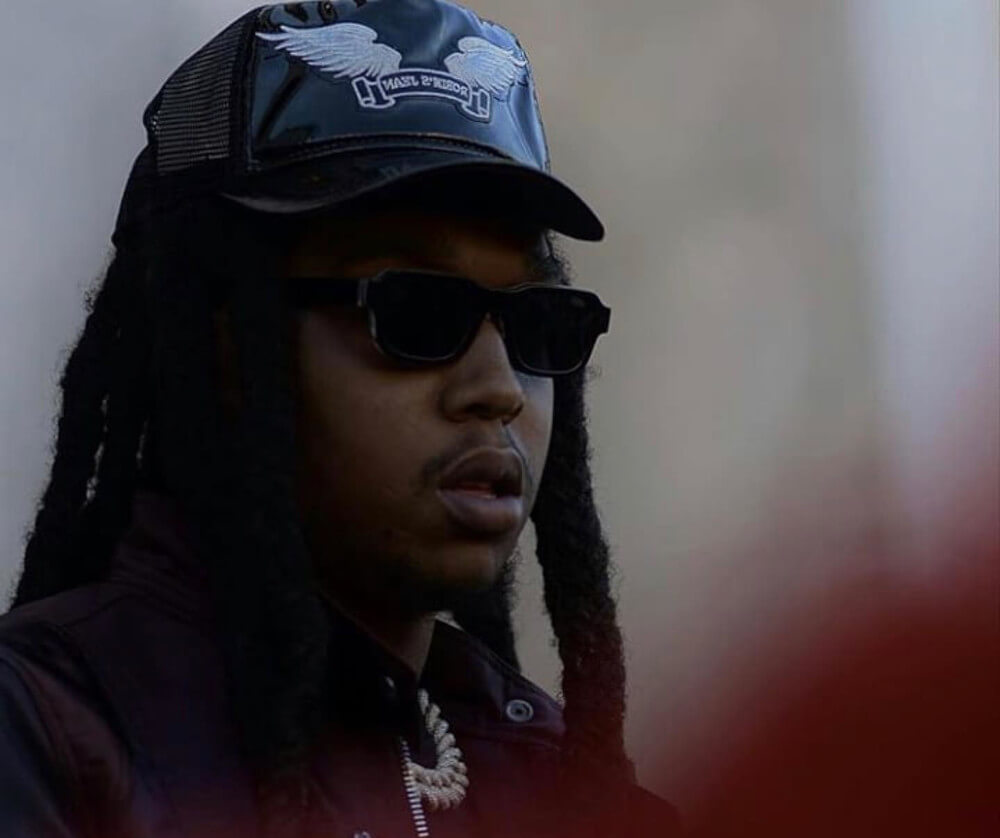 He was also linked to Rubi Rose in 2016, although the romance didn't last long.
Some sources stated that Rubi and Takeoff were only linked for a very short time, and nothing serious happened between them. Also, Rubi Rose and Takeoff weren't close when he passed away, but at least the two used to have a good time together.
What Happened Between Rubi Rose and Soulja Boy?
It's pretty hard to keep up with all the men that Rubi Rose has been linked with, but it's not an impossible job to do.
In the same year, Rubi Rose and Takeoff had a "short" romantic chemistry, and she was also romantically linked with another famous rapper, Soulja Boy.
This happened to be another short-term romance, though. Some reports stated that they lasted for a month. Other sources claimed the two only hooked up for a while.
One thing for sure was there was nothing serious happened between the pair.
Rubi Rose and Ian Connor
The list continues. In 2015, Rubi Rose was also linked to a social media personality and influencer, Ian Connor. Remember that in 2015, Rubi Rose was still fifteen years old.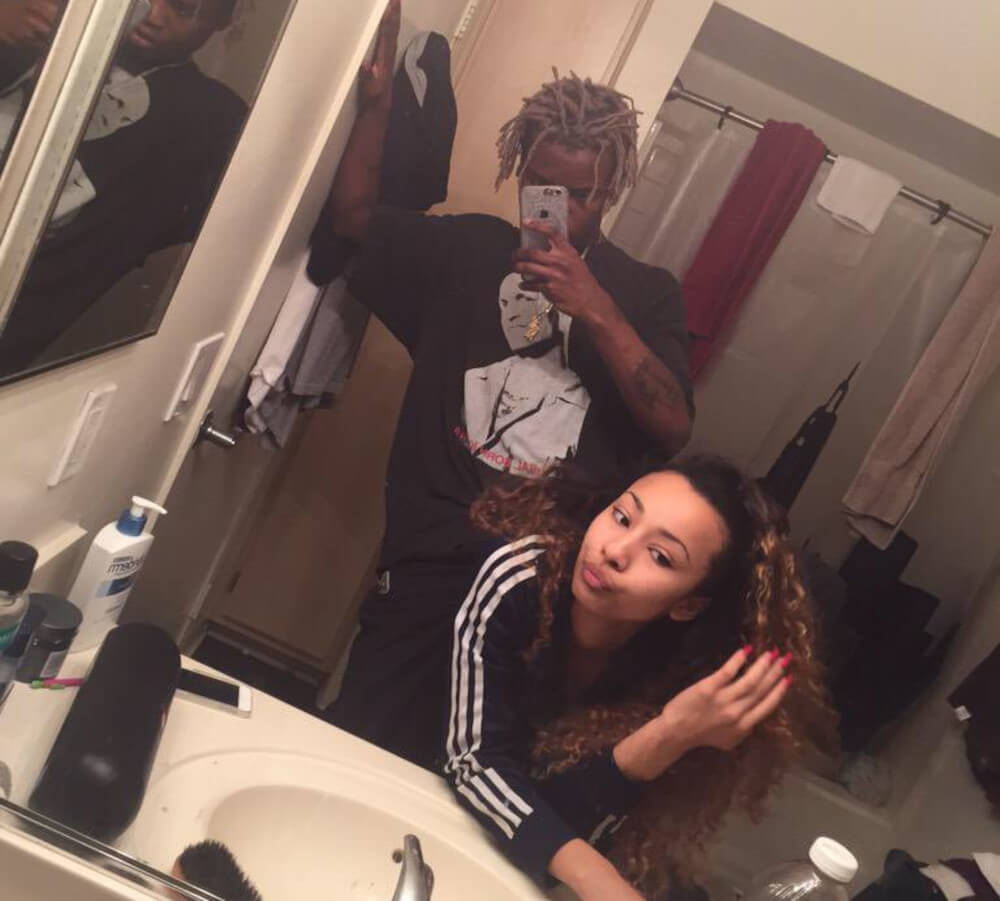 Photos of them having a good and "intimate" moment circled on social media back then. One of the Twitter users uploaded their photos and said, "reminder that Ian Connor dated Rubi Rose when he was 22, and she was 16."
Although neither Rubi nor Ian commented about it, and their romance happened around seven years ago, Rubi Rose and Ian Connor's relationship was hard to erase from people's memory.
The Young Rubi Also Fell For 21 Savage
If dating Ian Connor was enough to surprise you, wait until you know that Rubi Rose also dated another rapper, 21 Savage, in 2015. The relationship happened before the news about her and Ian Connor started circling.
In her interview with Vlad TV, Rubi admitted that she dated 21 Savage when she was younger.
Rubi had just admitted that in 2019, but people already got a glimpse of their "short" relationship from 2015. Well, well, we couldn't blame her, though. Being young, pretty, and talented, who could resist her?
A Not So "Pleasant" Romance with Playboi Carti
Rubi Rose might be young, but at this point, we can't deny she has too much experience dating a guy above her age.
Still, in her interview in 2019, she also opened up with No Jumper about her relationship with Playboi Carti.
Although most of the things she told about her time with Playboi Carti were not a very "pleasant" experience, she was still inexperienced back then and could learn a lot from it.
There's always a good thing that we can take from a bad experience, right, folks?
Did Rubi Rose Date Travis Scott?
Last but not least, another rapper on the list: Travis Scott. Rubi and Travis had a "thing" from 2014 to 2015, which she admitted in the same interview when she admitted her romance with 21 Savage on Vlad TV.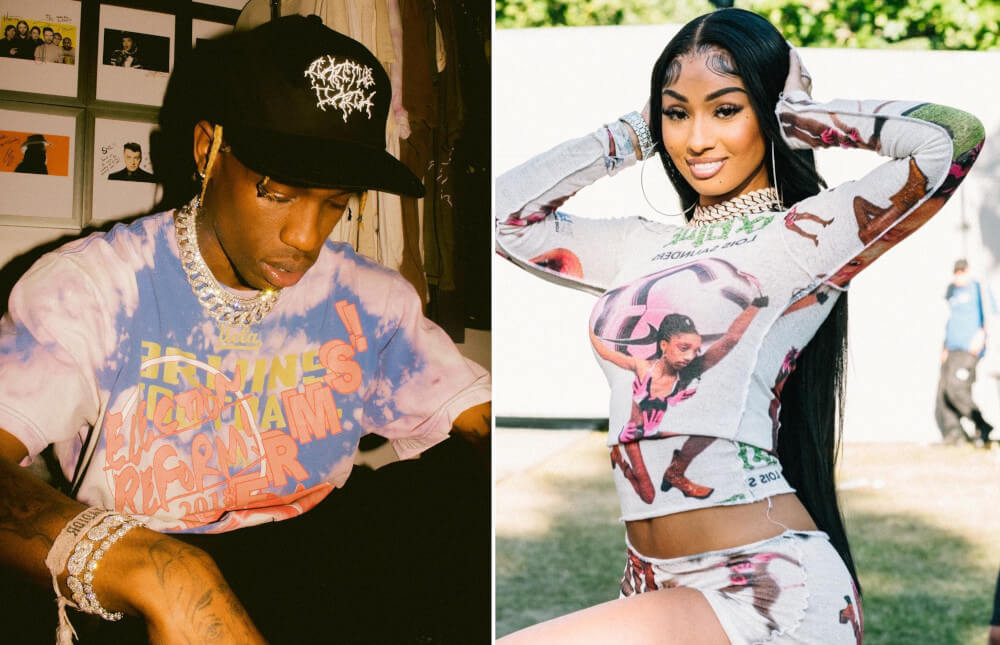 It was Rubi's first famous relationship while she was still young and when she was still pursuing her career in music and modeling.
Although the experience wasn't pleasant either (we can see from how she recalled the story), Rubi wasn't hesitant to admit it publicly.