Who is Christina Hendricks Husband? Is She Dating Anyone in 2023?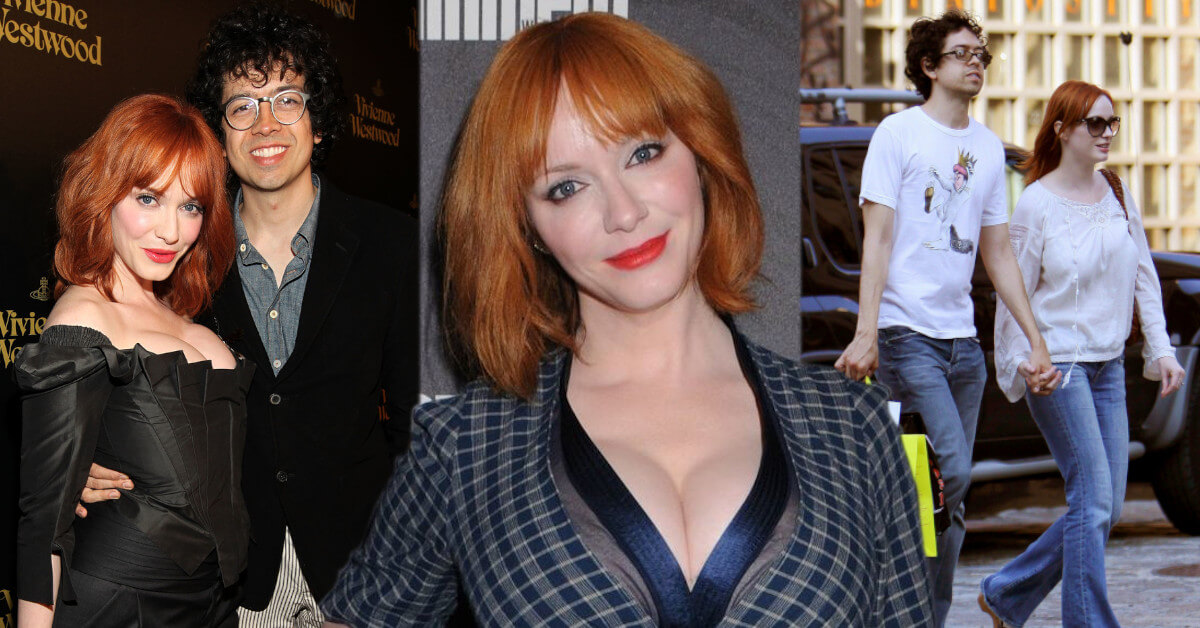 Christina Hendricks is a British-American actress. We can see her prominent role in the series Mad Men.
She has won and been nominated for several awards throughout her career, such as Primetime Emmy Award nomination (not only once but six times), two Screen Actors Guild Awards, and two Critics' Choice Awards for Best Supporting Actress in Drama Series.
Apart from that, she is the kind of actress who doesn't have too many dramas in her life. Not only because she's a very private person, but also because she is only linked to one man in her life.
Christina Hendricks and her now ex-husband Geoffrey Arend
Christina doesn't have too many men by her side. In fact, the only man that has a relationship with her is 500 Days of Summer actor Geoffrey Arend.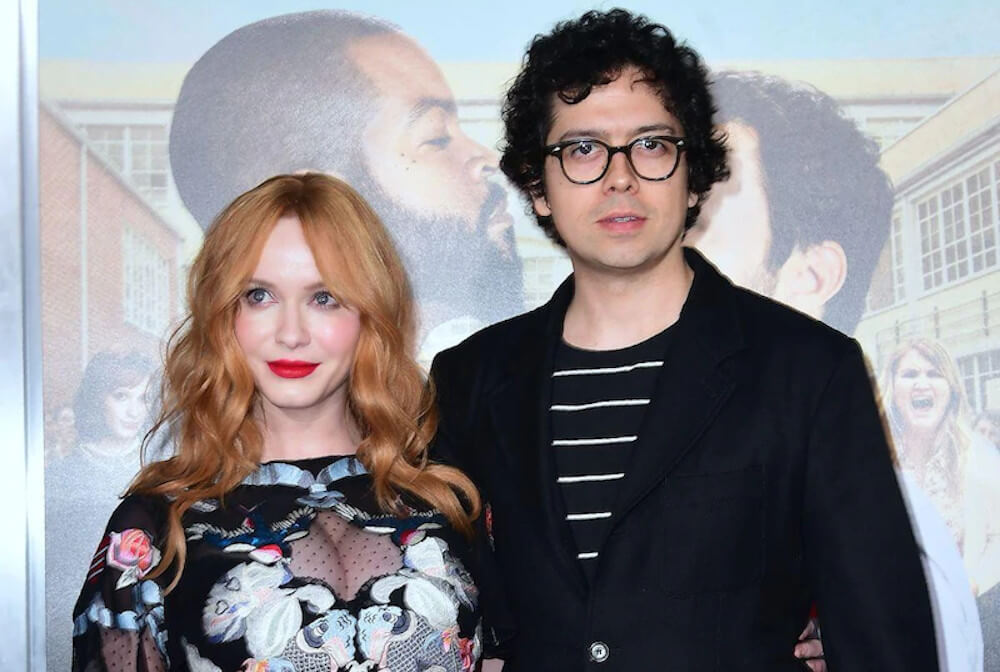 They are one of those couples in Hollywood who don't seem to have much trouble in their married lives. They were far away from any negative news and rumors. But, unfortunately, a healthy and long-lasting marriage isn't immune to separation, too.
Christina and Geoffrey got married on October 11, 2009. Before they tied the knot, the pair were already dating for years. So they already knew from best to the worst side of each other, because they've been together for such a long time.
The two were first introduced to one another by Christina's costar in Mad Men, Vincent Kartheiser, in 2007. The attraction towards each other was instant, and they were dating not long after their first encounter. And their relationship went well until they finally decided to say their vows.
"Geoffrey walked in, and I was like, 'Who is this guy?'… He just came in with this very high energy. He was just charming, funny, and very magnetic," expressed the Life as We Know It actress to Daily Mail.
Right after the wedding, Geoffrey also expressed how happy he was getting married to the love of his life. He told that in his interview with People.
"Having the ring on my finger makes me realize this is the person I've chosen for the rest of my life," told Geoffrey. He went on, "So everything that was a small little problem that could have turned into a fight just disappeared. We're both very happy."
Do Christina Hendricks and Geoffrey Arend have kids?
Their marriage lasted for ten years. It's pretty long, remembering people got married and then divorced so fast in the movie industry nowadays. However, the two were never interested in adding a new member to their family. In other words, to have children.
"We've decided that we are not interested in having children. But, it seems like it's expected that you'd want to have kids," told Christina in her interview with Health back in 2014.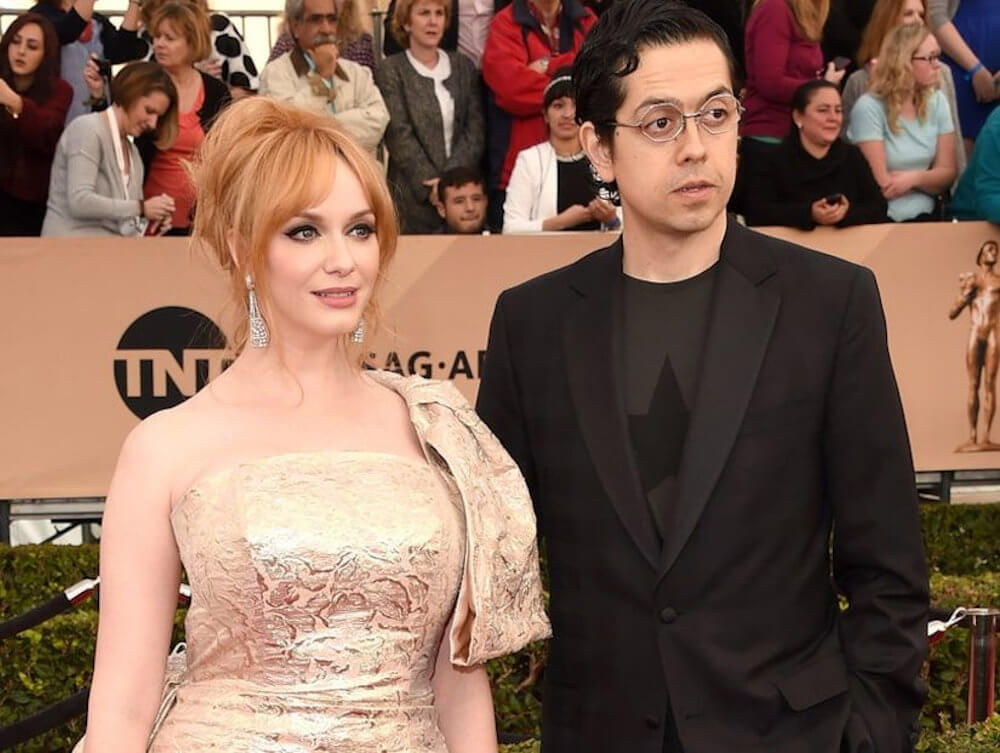 But, they do have one dog that they loved so much, which they called Zouzou. So, they shared the dog as well after they split.
Christina then added that she preferred to have a dog (and she was planning even to add more dogs) than having children. Having a puppy is Christina and Geoffrey's idea to build a family, she stated. She also said that she already felt like a mom whenever she cooked for her friends.
In another interview, three years before her interview with Health, Christina revealed that at that time, she wasn't ready to have kids, and her career made it hard to be a good parent.
"I feel busy enough right now," the actress said to Us Weekly.
The Real Reason of Christina and Geoffrey's Divorce and All the Bittersweet Message from Them
Geoffrey and Christina didn't explain much about the reason for their split, but people praised how they two handled the split. They still showed maturity and respect for each other, even though the divorce must've been so hard for them.
However, the couple did mention that it was due to "irreconcilable differences," but that's it; they didn't give further explanations regarding that.
Christina was the one that filed for divorce. She filed for it in the Los Angeles County Court.
In October 2019, the day when they officially got a divorce, Christina posted a short statement written by her and Geoffrey on her Instagram. The statement goes, "We joined our two amazing families, had countless laughs, made wonderful friends, and were blessed with incredible opportunities. Today we take our next step together but on separate paths. We will always be grateful for the love we've shared and will always work together to raise our two beautiful dogs."
The bittersweet caption didn't stop there. Christina also added, "We will be taking time to rediscover ourselves in this transition, and we thank you for your patience and support in giving us the space to do so."
The goodbyes always become the saddest and hardest part of every relationship, indeed.
Geoffrey posted something on his Instagram as well. He uploaded a photo of himself with their two dogs, which means he felt so grateful to still have his lovely dogs by his side in this tough phase. He wrote a caption, "Anytime you're feeling low, bookend yourself to dogs. Can't recommend it enough". Yes, Geoffrey, we agree with that.
Though Geoffrey and Christina were very private about the details of their married life, the two still share happy moments and their movie promotions on Instagram. But, we cannot see too much information revealed from both of their accounts.
With one million followers, Christina loves to post some pictures of herself that look pretty and cheerful. Geoffrey is also the same. But, another thing that they have in common is they also love to post pictures of their joyful moments with the dogs. So, yes, even though the marriage fails, the dogs still remind them of happy times.
Some media maintained to get the court documents that revealed the day of their separations as April 19, 2019. In that document, Christina also seemed to request "to terminate the court's ability to award spousal support to either party and has asked that her maiden name (Hendricks) be restored."
Christina and Geoffrey Post Divorce: Are They Seeing New People and Jump into New Relationships?
After the divorce, we see that neither Christina nor Geoffrey jump into a new relationship. Instead, the two seemed to enjoy their single lives. Especially Christina, which we can see in her Instagram that she was vacationing like a queen for a while.
In January 2020, some paparazzi caught Christina enjoying her time in an 800-year-old-castle in Mayo, Ireland. And some of her fans supported her decision because maybe that was the best way to get her mind off all the stressful things regarding her divorce from Geoffrey.
Apart from her failed marriage, we could see that The Good Girls actress went back focusing on her career. That's relieving to know that she's not like most celebrities that quickly get back to another relationship after they just broke or got divorced from their partners.