Mae Whitman Boyfriend: Her Secret Love Life and Support for the LGBTQ+ Community
A closer look at Mae Whitman's Private Life.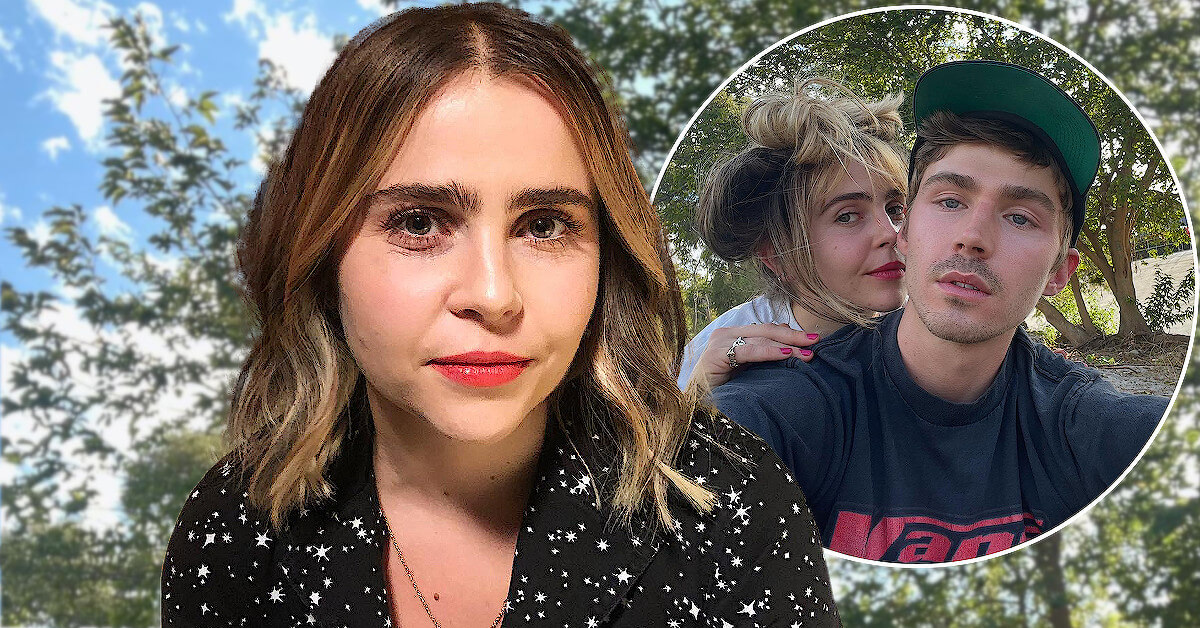 For someone as talented as Mae Whitman, it'll be surprising for people to know that she's a very private woman in real life.
As an actress, singer, and voice artist in many big-hit movies and events, Mae Whitman has done a great job keeping her personal life away from the limelight. 
Mae's prominent works include The Perks of Being a Wallflower, Scott Pilgrim vs. the World, and The Duff. Not only that, but her music career also skyrocketed since she became a member of the band The Faybles.
Landon Pigg Was the Only Guy that Mae Whitman Has Ever Called "Boyfriend"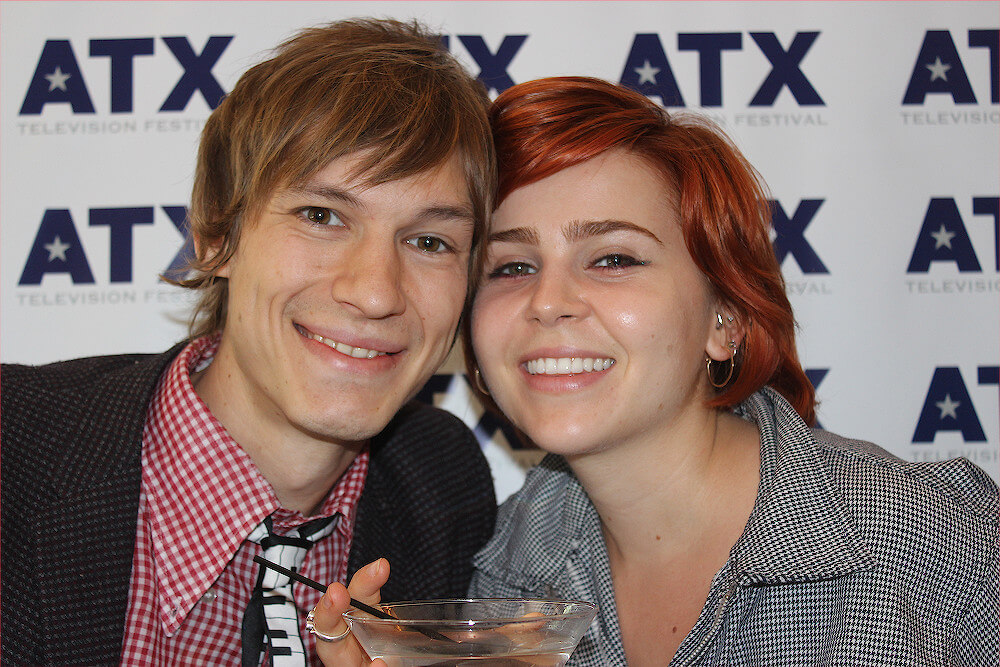 We know a lot about Mae Whitman as an actress and a singer, but what do we know about her personal life? As mentioned earlier, Mae Whitman likes to keep her personal life, especially her relationship, to herself.
But, we still can dig for information about the guys linked to Mae throughout her career. 
Unfortunately, the latest news about Mae's love life happened years ago already, and it was with a singer and songwriter, Landon Pigg.
There wasn't much detailed information about this pair, including when they dated and how they met for the first time. But, the news about them being a couple started when Landon and Mae collaborated in Landon's concert in 2011, singing Falling in Love at a Coffee Shop. 
But that wasn't the only proof that Landon and Mae used to be a thing. Although Mae isn't the kind of actress who likes to post her relationship on her Instagram and other social media, she once mentioned Landon Pigg as her "ex-boyfriend" in one of her interviews. 
"My ex-boyfriend Landon Pigg was on for one year. He was my boyfriend at the time, and he came on The Luncheonette to record because he was a musician," Mae stated in her interview with Glamour. 
She continued, "We're still really good friends. He helped me write all the music I've sung on this show so far."
So, it was legit that Mae and Landon used to be an item. But, when they started their romance and what happened to the point that they decided to part ways remained a mystery.
One thing is for sure, though: Mae has been enjoying her single life ever since and has continued to focus on her work and activism. We can't help but be happy for her as well. 
Did Mae and Dov Tiefenbach Ever Date?
In 2008, Mae was rumored to date The Umbrella Academy star, Dov Tiefenbach. Just like Mae, Dov is also pretty private about his dating life. However, rumor said that Dov and Mae were together briefly, and it wasn't a serious relationship.
Dov is a Canadian actor and musician. He has also appeared in movies and series like This Space for Rent and Lucky Carroway. At this point, it's safe to assume that Mae has always had a thing for a guy who works in the same field as her: an actor who is also a musician.
Unfortunately, Dov and Mae had never been caught hanging out together, and there was limited information about their relationship.
Miles Heizer and Mae Whitman
Miles Heizer and Mae Whitman recently took to social media, posting a series of pictures that had fans wondering if the two co-stars were in a relationship.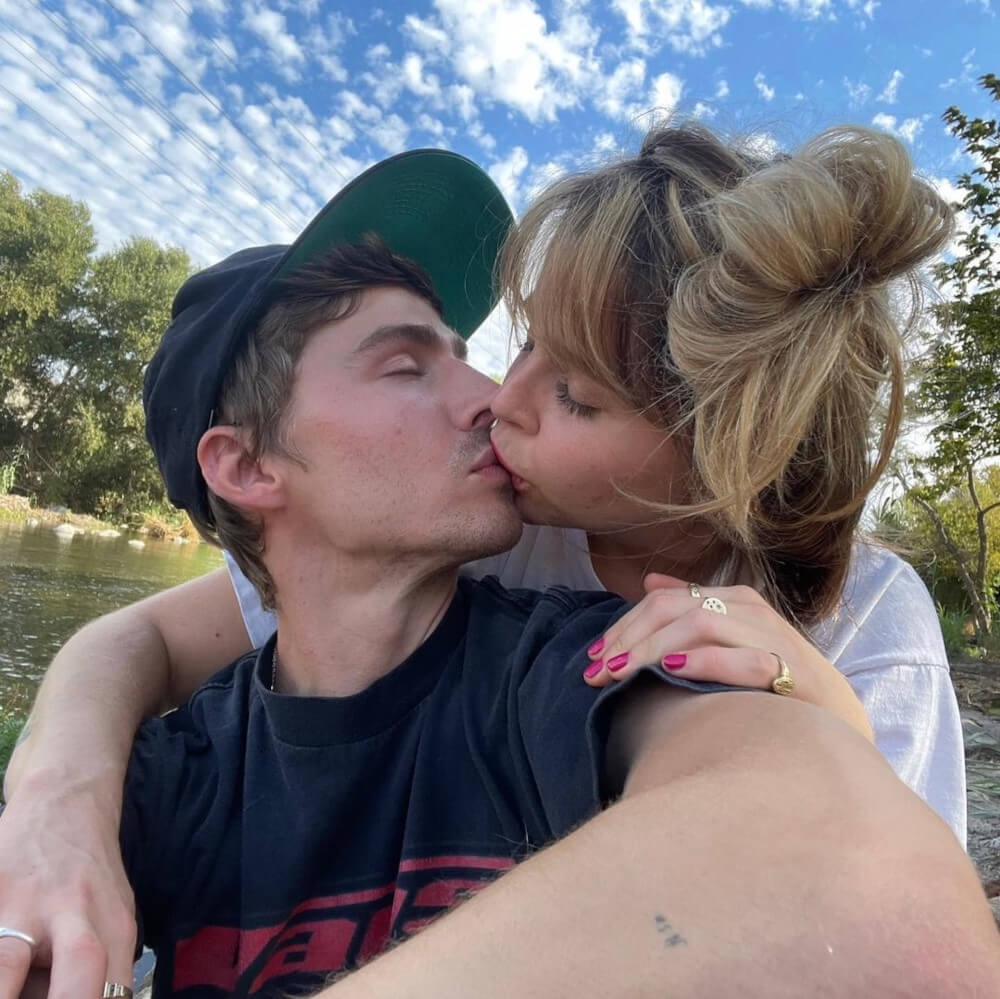 The photos included a special moment of the pair embracing and kissing each other, with the caption:
"13 years and we still can't keep our hands off each other"
However, it seems like they successfully pranked their followers as Mae added the hashtag #gays to her post. The 33-year-old actress opened up about her pansexuality in August 2021 while Miles revealed he knew he was not straight since 13 years old.
Another Rumor with Peter Krause
Another rumor that Mae has ever had in the past with her costar in Parenthood, Peter Krause. However, many of their fans doubted them since they had a 20-year age gap and also lacked their photos together. 
But were they an item in the past or mere rumors?
The rumor was quickly and easily debunked since Peter Krause had been in a long-term relationship with Lauren Graham, and the two got married in 2010. The timeline when Peter and Mae's rumor started coincided with Peter's ongoing relationship with Lauren.
We couldn't deny Peter and Mae's strong chemistry in Parenthood, but the romance had never sparked between them. The two are good friends, though.
Mae's First Relationship News with Haley Joel Osment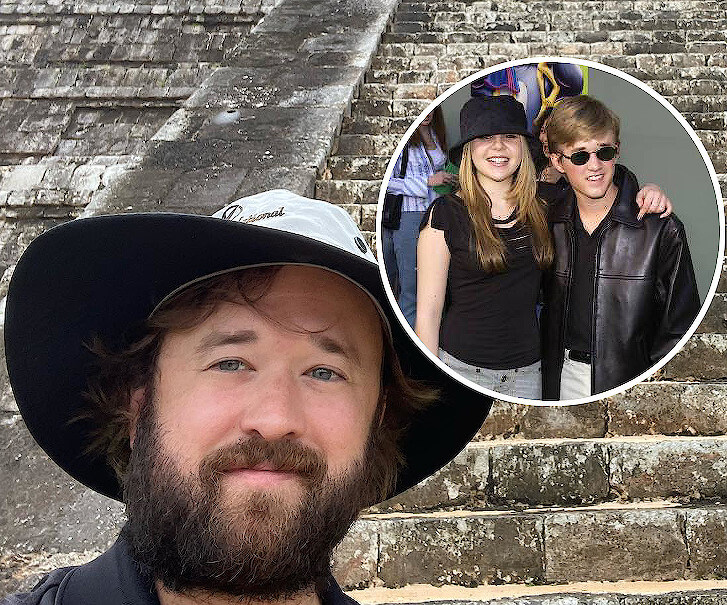 The most famous and first rumor about Mae's relationship was with Haley Joel Osment in 2002. We're pretty sure that his name is familiar to you since he is one of the most accomplished actors for his age.
Like Mae, who started her career at six, Haley began his journey in the entertainment industry when he was four. 
The similarities between Haley and Mae didn't stop there. Haley is also overly private regarding his dating life and wants the world to only know about his career. Just imagine if Haley and Mae dated back then; would they be a perfect couple? 
Haley and Mae were co stars in Jungle Book, and some media reports they fell in love with each other from day one. There wasn't clear information about how long they stayed together, but Haley hasn't been in any high-profile relationship ever since with Mae. However, we could still connect the dots.
Mae Whitman Always Open to Share Her Activism Work
After knowing all the details about Mae's rumors and relationships, it is safe to say that Mae values her private life so much because working in showbiz came at the expense of secrecy for some celebrities, and Mae handled it well.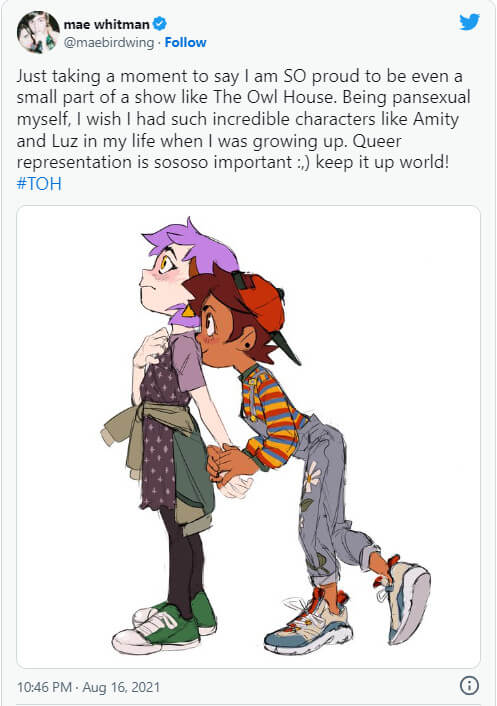 However, Mae doesn't mind putting her opinion about social issues that interest her, such as showing her support for the LGBTQ+ community and coming out as pansexual in 2021. 
Not only that, but Mae also uses all of her social media platforms to raise awareness on issues such as gender equality, environmental sustainability, and Black Lives Matter. 
In addition to her advocacy work, Whitman has been involved in various charitable organizations, including the Trevor Project, which provides crisis intervention and suicide prevention services to LGBTQ+ youth, and the Alzheimer's Association, which supports research and care for individuals with Alzheimer's disease.
The list isn't made yet. Even though Mae doesn't seem interested in getting married or having children, she's a huge supporter of Planned Parenthood. At this point, we can all agree that she's one of a kind.
Too bad that we can't find much information about Mae's love life. But, knowing all of her activism work and how much she supports equality is also worth so much of our attention. We're rooting for Mae Whitman always.