B. Simone Dating History: Who is Her Boyfriend?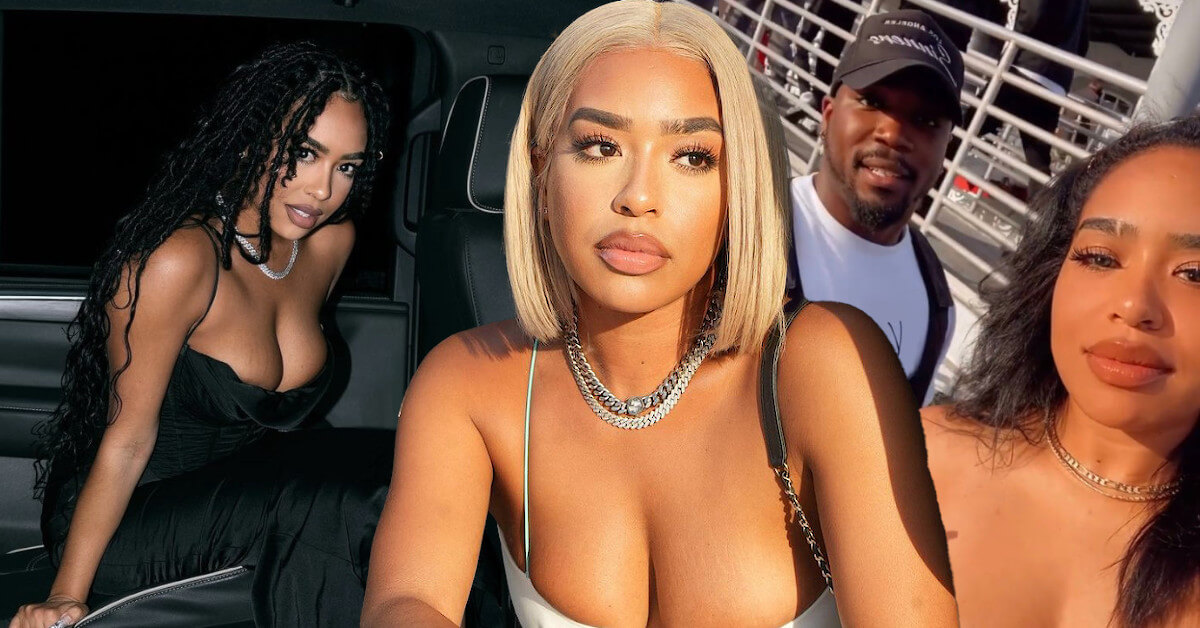 Releasing her debut EP, followed by her debut in acting all in the same year, B. Simone became one of the super rookies in 2014. The R&B singer is known for her many ventures, from music and acting to stand up comedy.
With her good looks and easy-going personality, it's no surprise that B. Simone has been romantically linked with various men!
Is Desi Banks B. Simone's New Boyfriend?
Fans first suspected the existence of any possible relationship between B. Simone and Desi Banks after the former openly stated in the Know for Sure podcast that she wanted to date him!
In the podcast, Simone claimed that "Desi is a great person," so she naturally "have thought about" dating him.
Shortly after, Desi posted a video on his Instagram feed about a skit where he told Simone that she stank. In the caption, he referred to Simone as his girl and immediately caused quite a stir among fans!
However, Simone and Desi quickly shut down the rumors, claiming they were good friends.
Are B. Simone and Boyfriend Chris Smith Still Together?
In 2021, B. Simone was rumored dating NFL athlete Chris Smith. The rumors surfaced after fans noticed that Simone was present at Chris' birthday party in February of that year!
Also, one of the main points of the decoration was various pictures that mark Chris' milestones in life, and fans couldn't ignore the fact that there's a picture of Simone and Chris being cuddly together!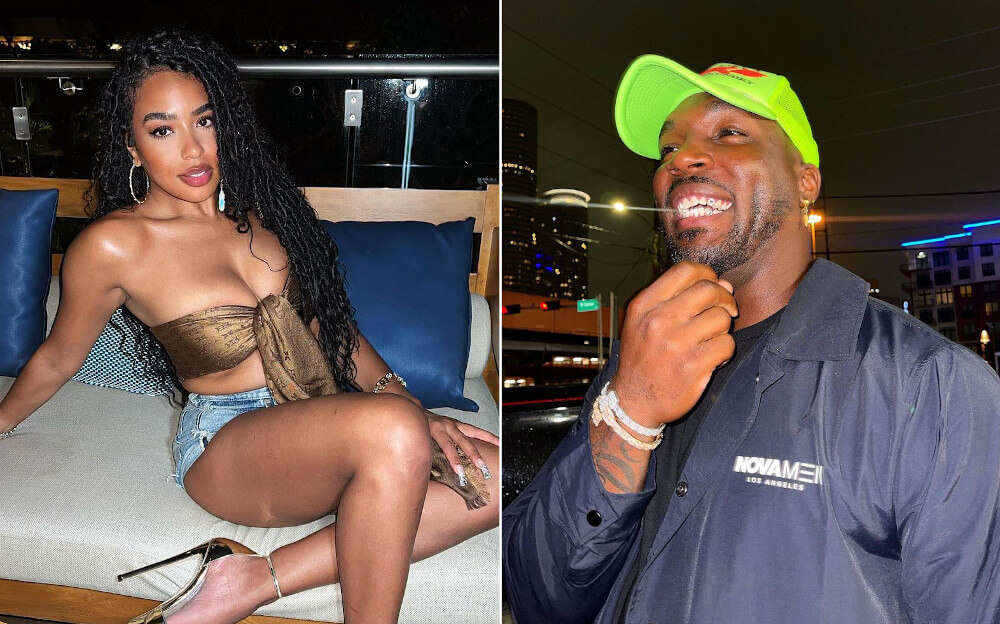 While B. Simone prefers to keep her personal life private, she didn't mind sharing a peek into her Mexico getaway, supposedly spent with Chris.
In several Instagram stories, Simone was spotted having fun with her boyfriend exploring the city, and working out together.
While fans were excited to discover that their idol was happily in love with Chris Smith, it seemed their relationship wasn't as great as it looked.
Several months after they went public with their relationship, B. Simone posted a video of her posing to the camera and announced in the caption that she's now "single."
While Simone embraces and enjoys her life as a single lady, Chris Smith seems to have some shades to throw at her!
Shortly after she announced the breakup, Chris posted a picture with a caption that implied Simone is "never enough" for him.
Welp, we're sensing some dramas incoming!
Is DaBaby Used to Be B. Simone's Boyfriend?
Shortly after being linked to her co-star Invisalign, B. Simone was once involved in dating rumors with rapper DaBaby.
The singer-actress even publicly shot her shots by claiming she was "ready to be a step momma" for DaBaby's children.
She even dressed up as DaBaby's bride for Halloween, referring to her and the rapper as "the Kirks."
This witty flirting finally got a response from DaBaby himself, with him reposting the picture on his Instagram story and claiming that he wasn't interested in women who "don't love me like [B. Simone] love me."
Several months later, fans freaked out after discovering that B. Simone and DaBaby finally met face-to-face in a club!
The pair even took an intimate photo, with the rapper resting his head on Simone's shoulder, and she affectionately held his head.
While fans hoped that Simone and DaBaby ended up dating each other, it turned out that the picture was taken to promote DaBaby's song, Find My Way, in which Simone starred in the music video.
When Did B. Simone Date Ex-Boyfriend Invisalign?
B. Simone and Darian Barnes, known professionally as Invisalign, were first romantically linked in 2019 after they starred in the show You're My Boyfriend.
With their great chemistry and Simone's playful nature that makes her often flirt with Invisalign, fans later suspected that they were dating off-screen.
However, the rumors seemed untrue as there were no sightings of Simone and Invisalign together besides when they were filming for the show.
Furthermore, in a red-carpet interview later that year, Invisalign claimed he was single.