The Truth Behind Lizzy Caplan Husband and Her Famous Ex-Boyfriend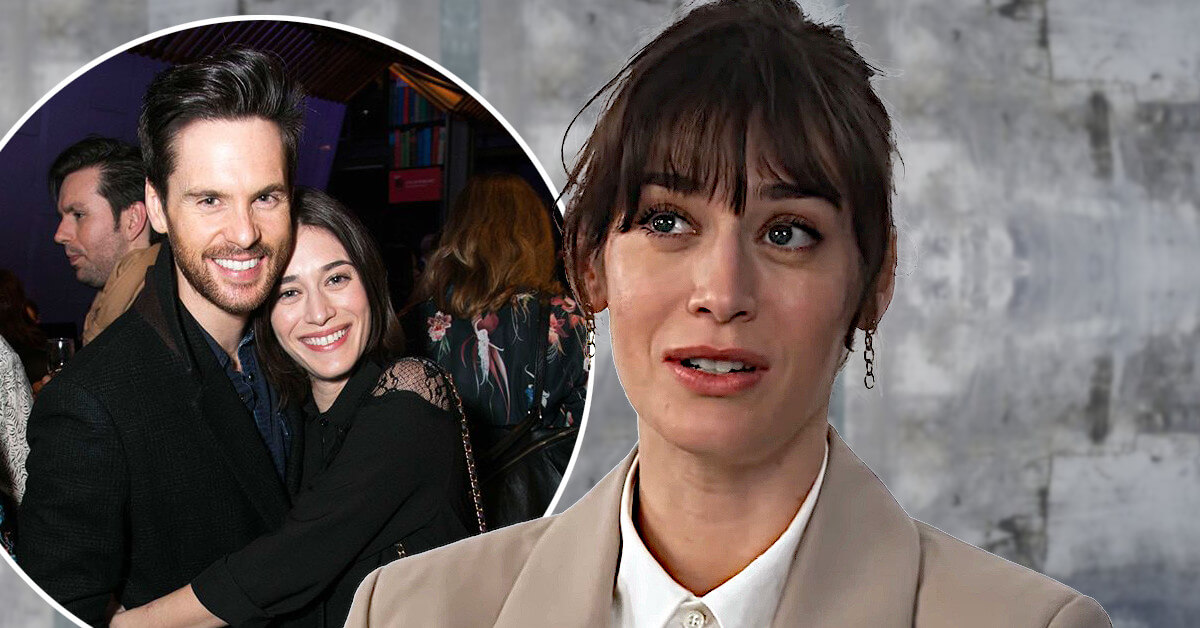 Gaining nationwide recognition thanks to her roles in Mean Girls, Masters of Sex, and Now You See Me 2, Lizzy Caplan is known for portraying bubbly characters. She also never fails to have brilliant chemistry with her co-stars, making fans constantly ship her with a brand new actor.
However, get ready to be disappointed since Lizzy Caplan is officially off the market and a happy mother of one!
When Did Lizzy Caplan Marry Her Husband, Tom Riley?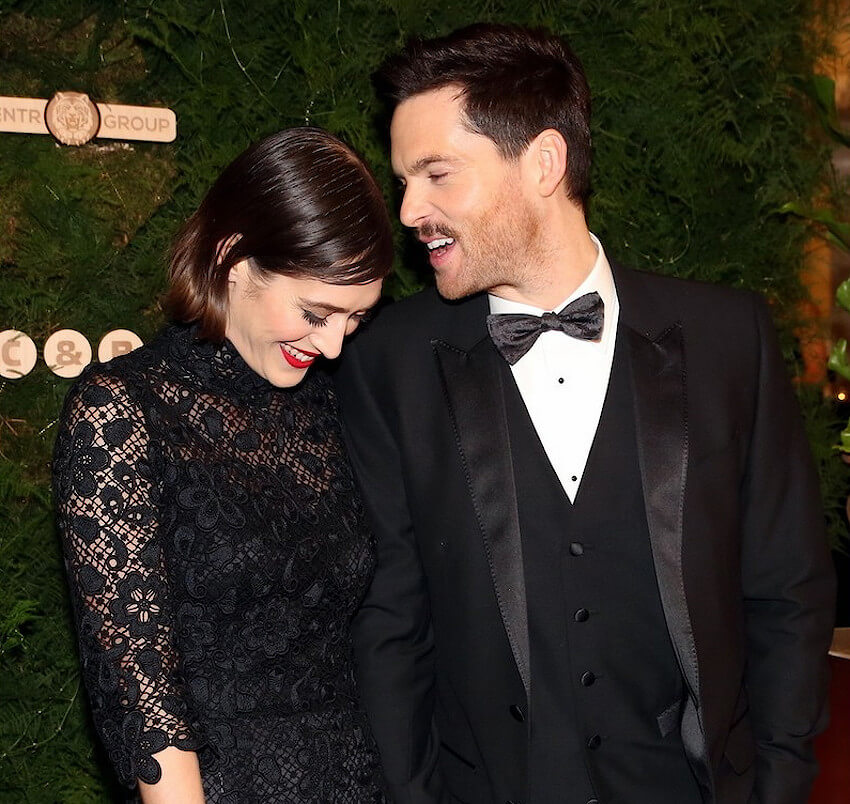 Lizzy Caplan and Tom Riley first met on the set of Allied back in 2015, where they both starred in the movie. They began dating shortly after but managed to keep it low-key for over a year before eventually making their red carpet debut at the Prague Opera Ball 2016.
In 2017, Entertainment Tonight reported that Lizzy and Tom married in a private wedding. It was held in Ravello, Italy, just off the Amalfi Coast. With neither Tom nor Lizzy owning an Instagram account, it's hard for the public to glimpse their married life.
However, the couple announced the birth of their first child, a son named Alfie, in 2021. Later Lizzy admitted in an interview with People that her husband and son are "the most important part" of her life.
"We got a lot of life before we had a kid, so we were both very ready to do this," the actress shared in another interview. "It's just so much more mind-blowing and better than you could imagine," she continued, claiming that Tom is the "father of the century."
Were Lizzy Caplan and James Marsden Together?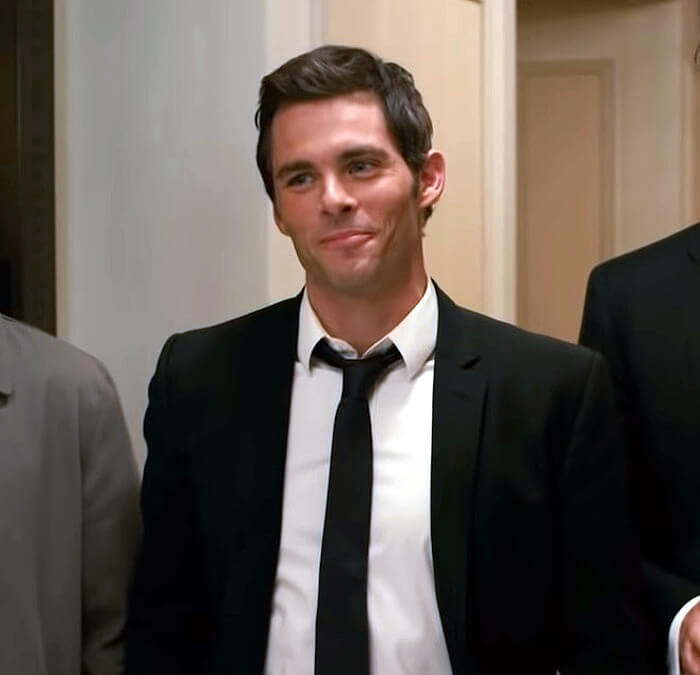 One of Lizzy Caplan's best works was the comedy movie Bachelorette, in which she starred opposite her longtime friend, James Marsden. Their chemistry on and off-screen was quickly noticed by fans and resulted in dating rumors involving Lizzy and James!
However, Lizzy quickly denied those baseless allegations, stating that James is one of her "dearest friends." Her statement proved true, as Lizzy started dating her now-husband, Tom Riley, a year later. James was also reported to be present at their wedding as one of the guests.
Fortunately, the dating rumors didn't make their relationship awkward! In a joint interview with Vanity Fair in 2023, Lizzy and James relieved their longtime friendship and even joked about their alleged romance!
"We were with each other all the time, is probably why," James said. "We liked to get the gossip going," he laughed.
Inside Lizzy Caplan's Shocking Romance with Matthew Perry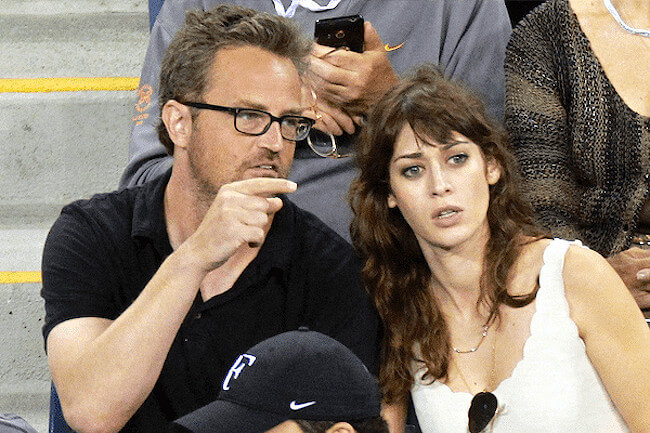 Yep, you probably didn't see it coming, and we don't blame you! After all, their relationship happened in 2006, when Lizzy Caplan was only 23, and Matthew Perry was well into his late 30s. Their relationship was unknown to the public until Matthew spilled all the tea in his memoir.
To be frank, what he didn't spill in his memoir, really?
In his book, Matthew claimed that their relationship started casual shortly after he crashed Lizzy's 23rd birthday party. However, it didn't take long for it to "morphed into love." Also, the former couple dated for six years, and Matthew once came close to proposing to Lizzy!
"My plan was to give her the painting and then ask the question," the actor wrote. "But I didn't say it. All my fears reared up like a snake," he continued.
Matthew later claimed that the near-proposal impacted their relationship greatly, that "no amount of couples therapy could explain," which ended in their separation in 2012.
Well, almost is never enough, Matthew!