Take a Trip Down Memory Lane with Jaleel White and His Time on Family Matters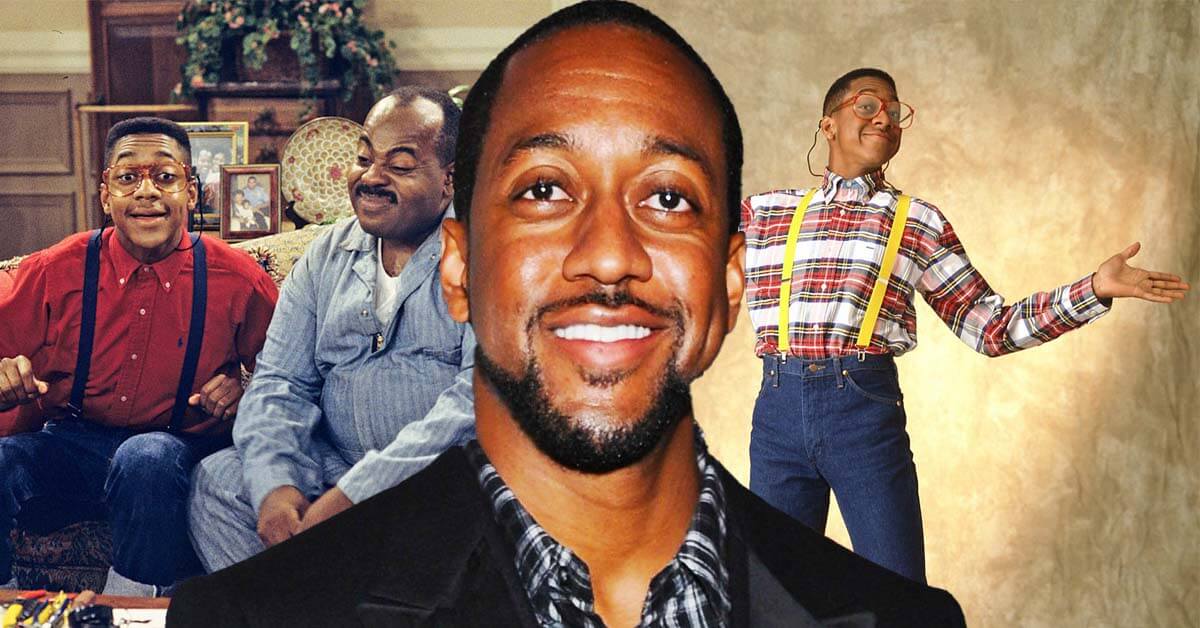 Already succeeded in establishing his name as one of the most popular actors in Hollywood, Jaleel White is a familiar face we frequently see in multiple TV series and movies. From a guest appearance in The Jeffersons to having his comedy series Me, Myself & I, Jaleel lives a comfortable life with all those paychecks!
However, when we talk about Jaleel White, we can't forget his iconic role as Steve Urkel in the long-running sitcom Family Matters. His role launched him to superstardom, making him among the most popular young actors.
Besides portraying the role of Steve Urkel, Jaleel also played two other Urkel family members: Myrtle Urkel and Steve's alter ego, Stefan Urquelle.
Sounds bougie!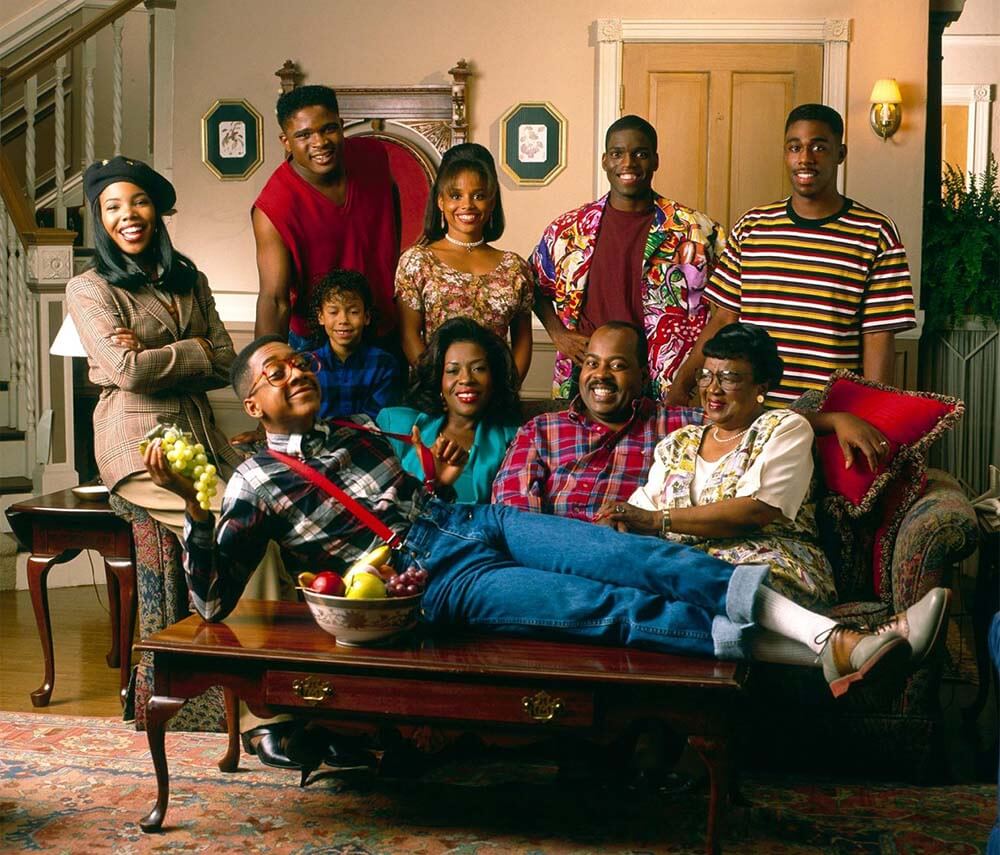 Jaleel also wrote several episodes of the sitcom, and one episode written by him when he was 19 became the series' highest-rated episode of that year!
Of course, despite being primarily known for his role as the funny and slightly bratty Steve Urkel, Jaleel also has many other acting credits in his portfolio. Read on to learn Jaleel's other career highlights and his time in Family Matters!
What Is Jaleel White Known For? A Quick Career Recap
Jaleel White scored the role of Steve Urkel when he was 12 years old. Now, if you thought it was young, you're in for a treat.
Jaleel has acted since he was three years old, making several appearances in multiple TV commercials, including a Jell-O pudding pops ad! However, it wasn't until several years later that he got his first TV role as a guest character in The Jeffersons.
Fun Fact: Do you know that Jaleel White was initially set to star in the famous sitcom The Cosby Show as Rudy Huxtable? Unfortunately, he was later replaced by Keshia Knight Pulliam after Bill Cosby decided to change the character of Rudy to a girl.
Jaleel White later starred in the 1990 TV movie Camp Cucamonga along with Jennifer Aniston and fellow child actor Candace Cameron. Following the film's release, Jaleel scored his most famous role in his career, Steve Urkel, on Family Matters!
He starred in the sitcom for nearly a decade until the series' conclusion in 1998. By then, Jaleel was 21 years old and had played the role of Steve Urkel since he was 12.
Although he is known for his wits and jokes in many sitcoms, Jaleel White also delivers brilliant performances in other genres! He starred in the web series Fake It Till You Make It. Jaleel also often makes guest star appearances in various hit series, such as Psych, House, NCIS, Castle, Hawaii Five-0, and more!
In 2012, Jaleel got to showcase his excellent talent in dancing as he competed in the 14th season of Dancing with the Stars. Teamed up with dance champion Kym Johnson, the pair received 26 points out of 30 in its first performance.
Definitely a good start if you ask us!
His latest project included an appearance for two episodes of The Ms. Pat Show earlier this year. Moreover, Jaleel is also set to star in the upcoming TV series Grubbs, as per IMDB.
How Jaleel White Landed a Role in Family Matters: A Trip Down Memory Lane
Steve Urkel to Jaleel White is like what, say, Denise Huxtable to Lisa Bonet or Captain Jack Sparrow to Johnny Depp. The character nearly defines Jaleel as an individual.
Fun Fact: Do you know that Jaleel White was initially only set to make a guest appearance as Steve Urkel in one episode? However, the character quickly became so much loved by the audience that it was turned into a full-time character. Steve Urkel was even marketed with cereal Urkel-Os and an Urkel doll!
Steve Urkel is known for his nerdy fashion style: thick-rimmed glasses, high-water pants, and suspenders. Exactly a stereotypical nerd in your school! As the Winslows' neighbor, Steve harbored a massive crush on Laura Winslow, portrayed by Kelly Shanygne Williams.
Despite his clumsiness and socially tone-deaf tendencies, Steve is an incredibly intelligent person. Throughout the show, he invented many brilliant (albeit questionable) inventions.
Do you guys remember Steve's suave and bougie alter ego Stefan Urquelle? Or the neighborhood hero Bruce Lee Urkel? Yep, we can thank Steve's machines for them!
However, Steve is a good-natured person. His most antagonistic tendencies are his reluctance to accept responsibility (and going the extra mile and some more to avoid them) and his lack of care about how his behaviors affect others.
If you find these traits familiar, we can agree that Steve Urkel's character inspired the creation of characters like Sheldon Cooper in The Big Bang Theory.
Steve Urkel's character became so popular that in 1992, the show dedicated its special episode to Jaleel, entitled The Jaleel White Special. In that episode, Jaleel played the fictionalized version of himself and Steve Urkel.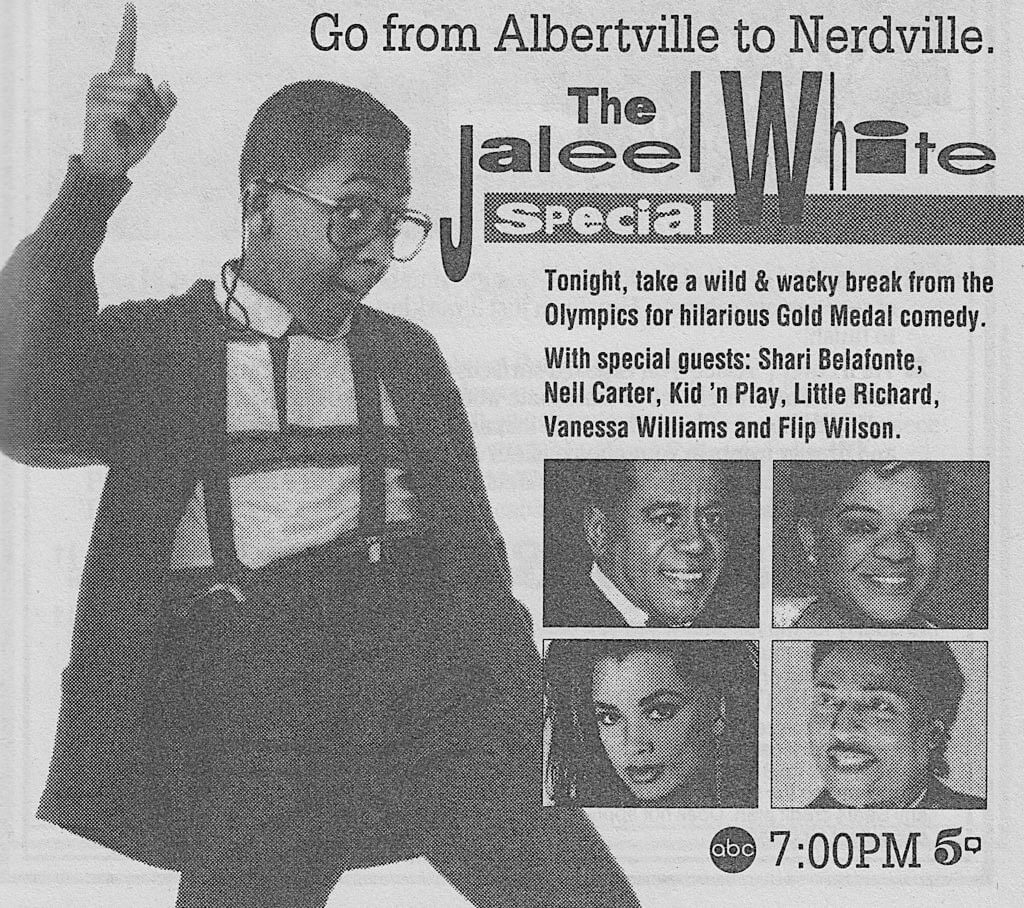 Unfortunately, portraying the role for nearly a decade cost Steve his identity. In an interview with The New York Times a year after Family Matters concluded, Jaleel claimed that his Steve Urkel persona made him experience difficulties in finding other roles.
Jaleel also grew up to hate the character so much that he asked people to "put a bullet" in his head if he ever "do that character again."
However, Jaleel quickly backtracked in another interview with Vanity Fair in 2011, claiming that the quote was "taken out of context." When asked whether he would ever reprise his role as Steve Urkel, Jaleel stated that he will "always say never say never."
In 2021, Jaleel White opened up in TVOne's Uncensored that he was not "very well welcomed" by the casts of Family Matters.
In the interview, he claimed that the "three adults" in the cast ensemble: Jo Marie Payton, Reginal VelJohnson, and Telma Hopkins, all aimed to make the show their career breakthrough. However, with how loved Jaleel's character was that he was made a series regular, they deemed him as a rival.
During one episode in which Jaleel portrayed the role of Myrtle Urkel, he recalled that Jo Marie and Reginal demonized him for wearing a dress.
"They let me know that I was not doing our race a service by putting on that yellow dress," he confessed. "I cried like a baby at the end of that take," Jaleel continued.
Whoa, Mama, did they really do that?
Things got so bad that Jaleel's father had to step in and confront the cast. Fortunately, Jo Marie and Reginal eventually "helped foster a more harmonious environment" in the following seasons, and the cast ensemble practically became "very much a family."