Who is Jaleel White Wife? Is He Married?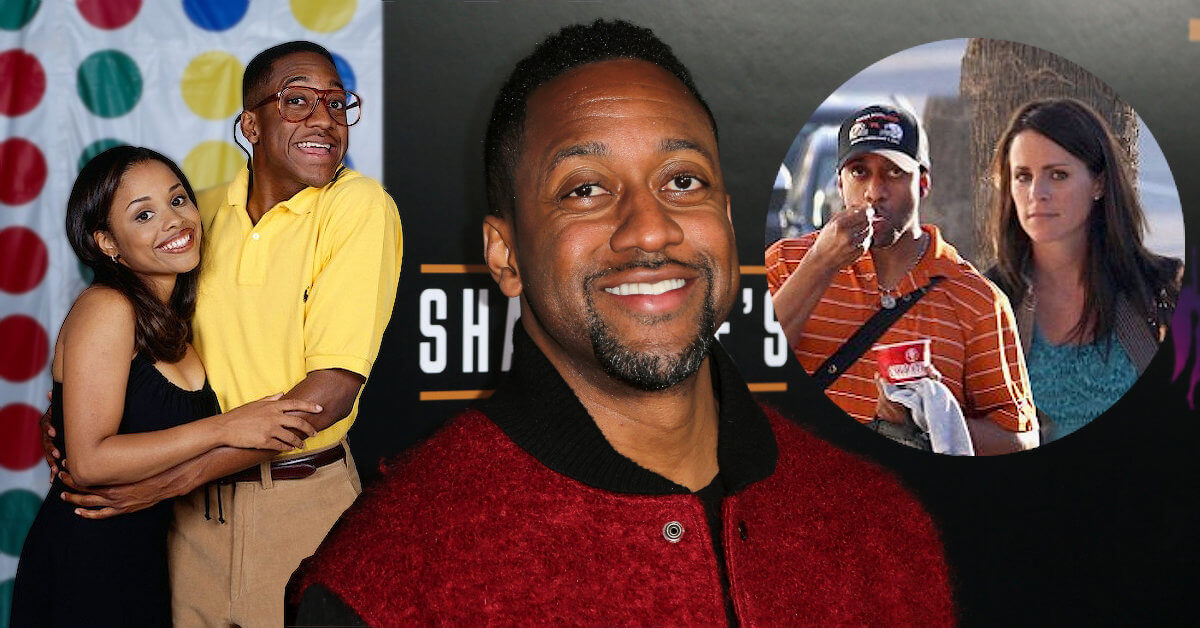 The thing about actors who worked in Hollywood is that hot girls usually surround them to keep their names in the spotlight. But, do you guys know that Jaleel White is only linked to ONE woman throughout his entire career? So adorable, right?!
Jaleel White is a big name in Hollywood after playing in the TV series Family Matters and a critically acclaimed movie, The Wolf of Wall Street, in 2013. He's not only an actor but also a comedian, producer, and writer. He won an award from NAACP Image Award for Outstanding Actor in a Comedy Series.
On Jaleel White's Low-Key Love Life: Is He Married?
After his appearance in many Hollywood hits movies, many people can't help but wonder who the girl is behind his success? Does he have a wife or in any relationship? If so, who's the lucky girl?
Don't worry, ladies, Jaleel White is entirely single! He's not married at the moment, but he does have one daughter. Her name's Samaya White, from his previous relationship with Bridget Hardy – which we will talk about soon.
Though Jaleel likes to keep his life low-key, thankfully, he has an Instagram account in which we can see a glimpse of the moments he shares with Samaya. Those photos are varied, from taking selfies on many occasions to doing a bunch of cool stuff together during quarantine. Jaleel's relationship with his daughter is very heartwarming.
A VERY Controversial Relationship with Bridget Hardy
The only relationship that Jaleel had was with Samaya's mother, Bridget Hardy. She is an actress, though she hasn't played in many movies. She appeared in The Pirates of Penzance and Princess Ida.
There isn't any clear information about how long they were dating. But, Jaleel and Bridget's relationship is far from ordinary, and it became a spotlight for a while.
They broke up in 2012, but it wasn't in a good term. Bridget Hardy was accusing Jaleel of Domestic Abuse (verbally and physically). But, Jaleel denied the claim. What happened between them?
Bridget made allegations against Jaleel in 2012 when he was a contestant for Dancing with the Stars. She made that statement in front of the media that he was an "abusive cheater." Wow, that sounds pretty messed up and serious.
Bridget also recalled that Jaleel hit her around her chest and had a terrible temper. She also told the media that Jaleel went on with breaking a toilet to express his anger. According to Bridget, it wasn't the first and only time Jaleel did violence when they were arguing.
Bridget kept going. Not only physically abusive, but Jaleel also verbally harass her because she didn't have any money and didn't have a stable career at that time.
It seems like there are SO many things going on in their relationship. The real question is: Was Bridget telling the truth? Because if she wasn't, then she made up a pretty messed up story. But if she was, then Jaleel was not a good man. 2012 was a crazy time for both Bridget and Jaleel.
Jaleel White's Clarification: "I Have No History of Violence."
Jaleel was never the man who likes to get too much attention drawn to him. Usually, he didn't bother to talk about anything personal. Still, this abusive allegation that his girlfriend made had gotten into his nerves. So he finally clarified what happened in many of his interviews.
During an interview session with Sways in the Morning in April 2012, he boldly stated Bridget made ALL of that up to get money and custody for their daughter. Also, to gain the public's sympathy.
"The plot is, 'alright, I know he doesn't want trouble, so he'll pay more.' And a dollar amount was pushed across the table and child support, monthly child support. Pay this, and everything goes away." Jaleel told Sways in the Morning. People were all shocked hearing that statement.
He went on about nobody had seen the doctor check any physical injuries that Bridget accused him of, and there was no proof at all that he ever did that.
Another interview in which he clarified the abuse allegations was his talk with Entertainment Tonight, still in the same year.
"I've never been arrested in my life. I have no history of violence. I've never even had a cop show up to my home."
Hearing that, Bridget didn't want to lose and added more information regarding the allegations.
"He texted me and offered me $200,000 to leave our daughter with him and have me go and start my own family. He tried to pay me off. I went home screaming and said, 'We're done." OMG. Their whole relationship seems to be too much to handle.
Bridget's statement started to get on Jaleel's nerves. He then described his ex-girlfriend as just trying to bring him down because he was still at the peak of his career at that time.
"When you're doing well in life, it's par for the course certain individuals will try and knock you down. But, when the individual is also the mother of your only child, it is particularly hurtful," Jaleel expressed his disappointment in his interview with E!.
However, their problems also quickly fizzled out after Jaleel got custody of their daughter. And even though Bridget didn't say sorry for giving Jaleel a false accusation, people seemed to understand what happened. Jaleel also tried to maintain a good relationship even after they split AND after the charge.
Jaleel and Bridget kept living their lives, and they are in a much better situation now. They continue to co-parent Samaya without any arguments or trouble that got in the way. That's such a relieving thing to hear!
And also, this accusation didn't affect Jaleel's career in the industry. On the contrary, he continued to mesmerize us with his performance in The Wrong Woman and The Wolf of Wall Street, which was aired precisely a year after Jaleel's accusation came up to the media. And he'd been starring in other big movies ever since.
Having a Strong Chemistry Onset with Michelle Thomas
Moving on for a while from Jaleel and Bridget's toxic breakup story, one girl was linked to Jaleel during his time in TV shows Family Matters, which made his name well-known in the first place.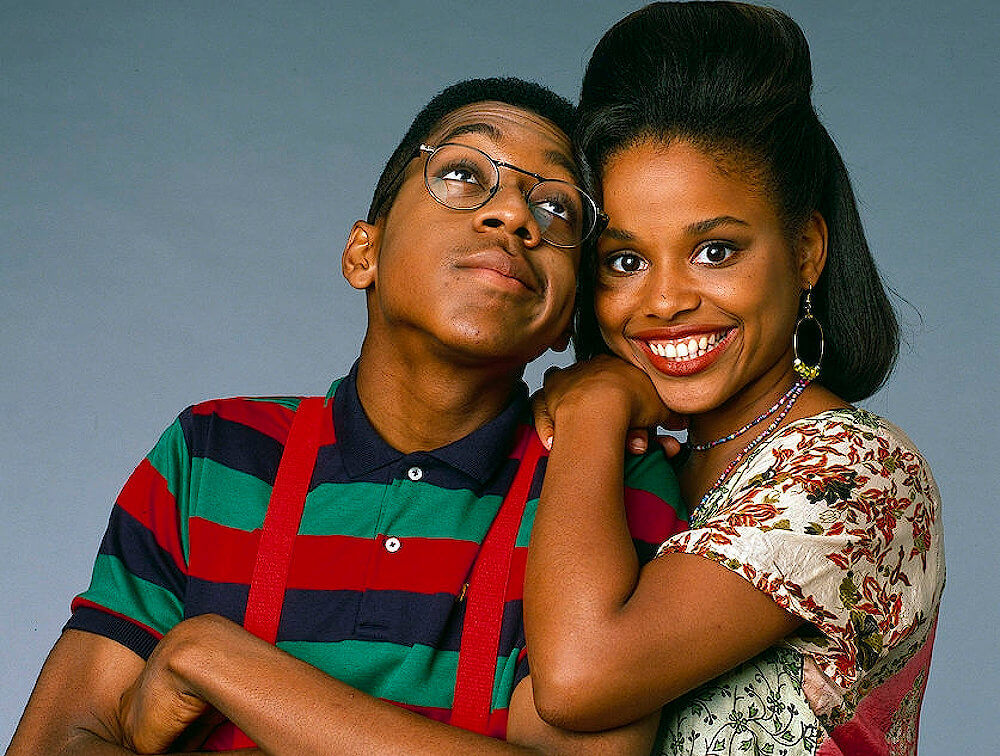 Jaleel had opened up many things about his time in Family Matters: from unwelcome responses from his costars at first to another actor that has helped him keep going.
He was talking about Michelle Thomas. She played Jaleel's girlfriend in Family Matters, and lots of people have assumed their romance sparked off-screen, too.
"I never had an intimate relationship with Michelle. She was like a big sister to me," Jaleel explained to TV One Uncensored episode. But, unfortunately, that indicates that Jaleel and Michelle weren't dating in real life.
The thing that made Michelle so special for Jaleel was that Michelle gave him full support during his most challenging time. When he played in the show, he was new in the industry.
He didn't know how the business usually works, especially when it comes to paparazzi. People want to see every detail about his personal life. So he felt uncomfortable and also didn't believe in himself that he got enough talent to survive.
"I was not welcomed to the cast at all. They know what it was. I didn't think anything of it being cast to be on Family Matters because it was supposed to be a guest spot, one and done," he described his bitter moment with the cast at first.
"Michelle Thomas was a part of my confidence building. She made herself a part of that. Our relationship just kind of blossomed from there. She would see me having little dating issues, and she was determined to help me find the perfect girl for me. And she tried so hard." Jaleel proudly recalled her thoughts about Michelle.
Their good relationship continued even after they no longer worked together. Jaleel remembered how his family was also so close to her, making their relationship even more heartwarming.
Sadly, Michelle Thomas suffered from cancer and passed away when she was thirty years old. Jaleel was losing his closest friend, and he got pretty sad about that. But, according to him, he already helped as best he could.
The cancer was just got too far. When he reminisces about her, he said there is nothing but her kindness and their good memories. Jaleel White became a sweet guy, once again.
It turned out, the only relationship Jaleel White has ever had is with Bridget Hardy, and it wasn't a healthy one. After going through such a rollercoaster episode and a rough breakup with Bridget, it seems like Jaleel isn't interested in trying to be in a relationship again.
It's been more than seven years, yet no sign of him seeing any girl. Well, it's understandable, though. We hope that Jaleel White will find his soulmate pretty soon because he looks like a really sweet guy and a good dad!