Sophia Bush Husband: Facts Surrounding Her Love Life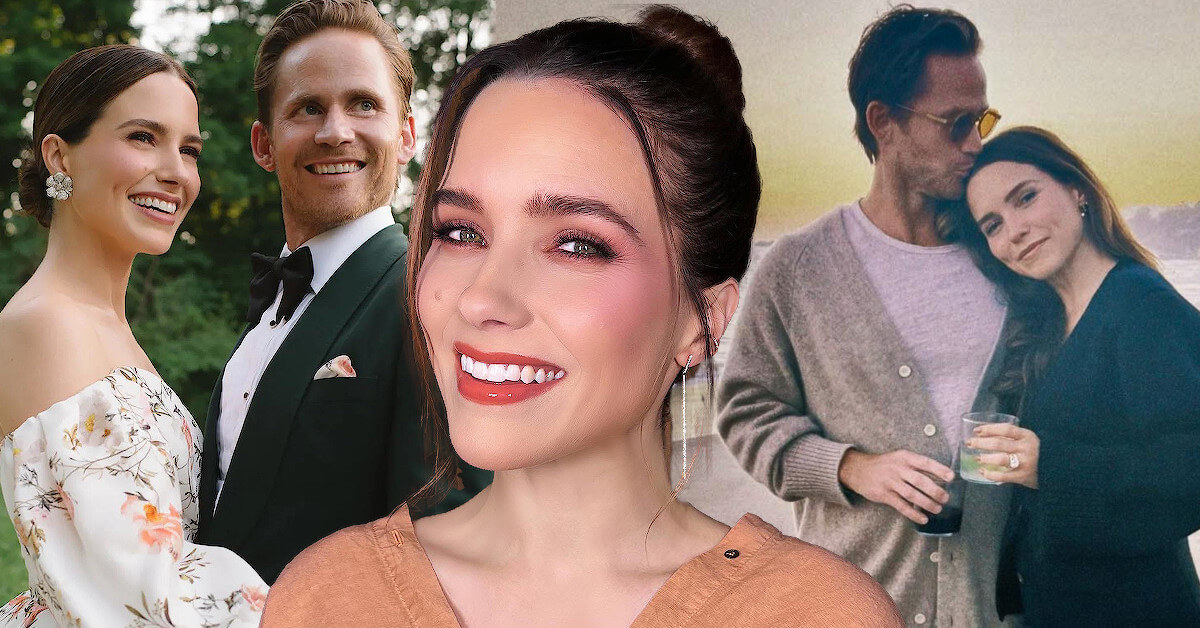 Sophia Bush is mainly known for her role in One Tree Hill and Chicago P.D. She is also a frequent star in numerous movies, such as John Tucker Must Die, Acts of Violence, and The Hitcher.
With her successes in acting and numerous philanthropic activities, many people wonder who the lucky man is that managed to win Sophia's heart!
Who is Sophia Bush Boyfriend?
As of June 2023, Sophia Bush is currently not in a relationship after her separation from her husband, Grant Hughes.
Have Sophia Bush and Grant Hughes ended their relationship?
Sophia Bush and Grant Hughes sadly decided to end their journey together just weeks after joyfully celebrating their first wedding anniversary in June 2023.
Fans know that Sophia Bush isn't someone you could consider lucky in love. She has dated several castmates from her past projects, only to have their relationships crumble. Therefore, fans were ecstatic when she appeared with her new beau in 2020!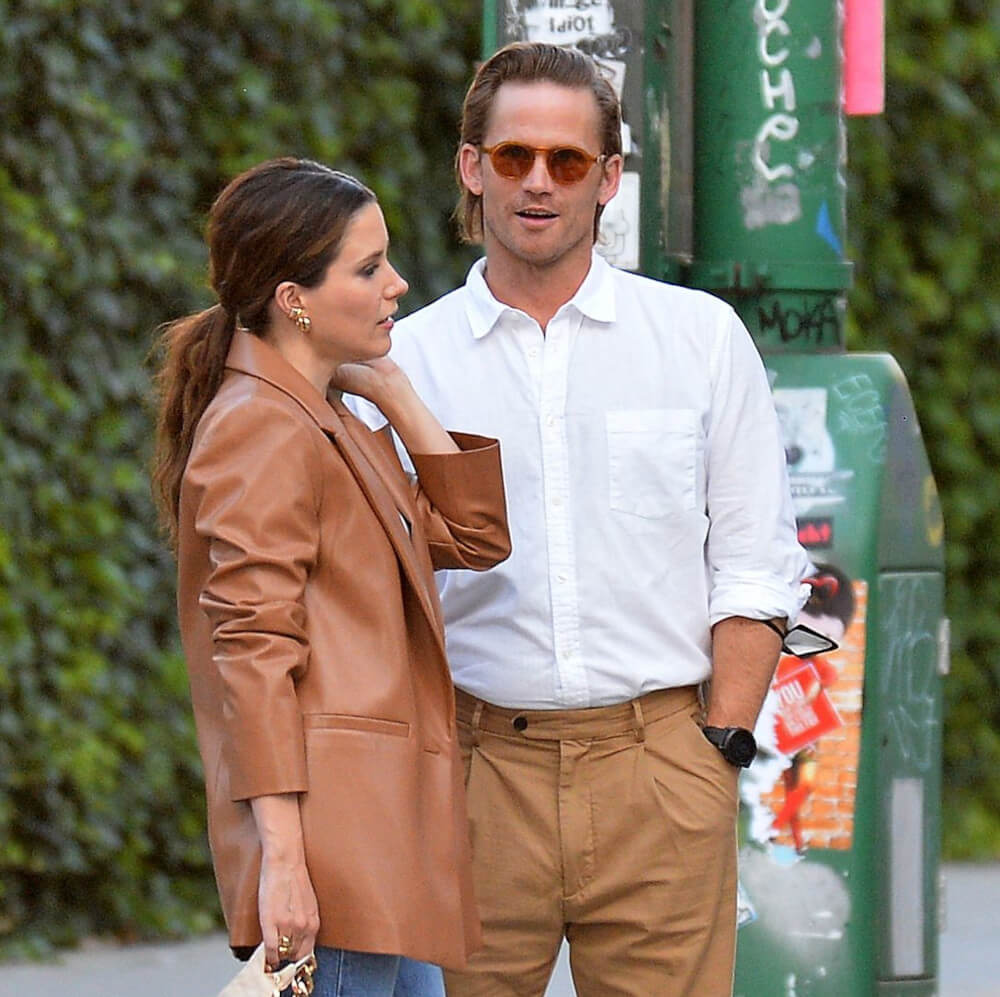 Sophia Bush was seen walking hand-in-hand with Grant Hughes, a digital entrepreneur and founder of FocusMotion Health. While the couple was spotted together in 2020, it wasn't until a year later that they decided to make their relationship Instagram official through Grant's post.
"She was in my life for eight years," Grant wrote in the caption. "The pandemic forced us to slow down and stay in one place long enough to realize what I'd been looking for all along was closer than I could have known," he concluded.
Through his Instagram post, Grant also recalled that the picture was something he wanted "the Internet to remember" and that their first date was a Covid test.
Sophia Bush and Grant Hughes also actively participated in many good causes. One of them was when they joined a Black Lives Matter protest in 2020.
Unlike Grant, who commemorated their relationship through his Instagram account, Sophia prefers to keep everything private.
"It's hard to have nothing that's yours," Sophia shared regarding her decision to keep her current relationship away from prying eyes. "Everybody wants to pick over everything, and that can be really tricky," she added.
Sophia eventually posted several pictures of her and Grant during their vacation in Italy, which also happened to be the occasion where Grant proposed!
"So it turns out that being your favorite person's favorite person is the actual best feeling on planet earth," she captioned a photo of the proposal.
She also took to Twitter to announce her engagement in the humorous way she usually is. In the midst of several Hollywood celebrities admitting that they rarely bathe, fans were nervous when Sophia's name trended in fear of her being one of those celebs.
"Nope. Just engaged," Sophia replied to one of the fans' tweets with a winking emoji.
Following the engagement news, Sophia Bush married Grant Hughes in 2022. While they kept the wedding ceremony private, Sophia later sat with Vogue to share some tidbits about her happy day.
"We wanted our community that pours into us to pour into a community at large that we love and that deserves all our attention," she shared the behind story of their wedding location choice.
Sophia also explained the story behind her wedding gown, which she chose "to honor the heritage of our families" and "to map where we are going."
How Did Sophia Bush and Jesse Lee Soffer Get Together?
In Chicago P.D., Sophia Bush's character, Detective Erin Lindsay, was involved romantically with her work partner, Detective Jay Halstead, portrayed by Jesse Lee Soffer. While their on-screen romance didn't last, Sophia and Jesse once dated off-screen, too!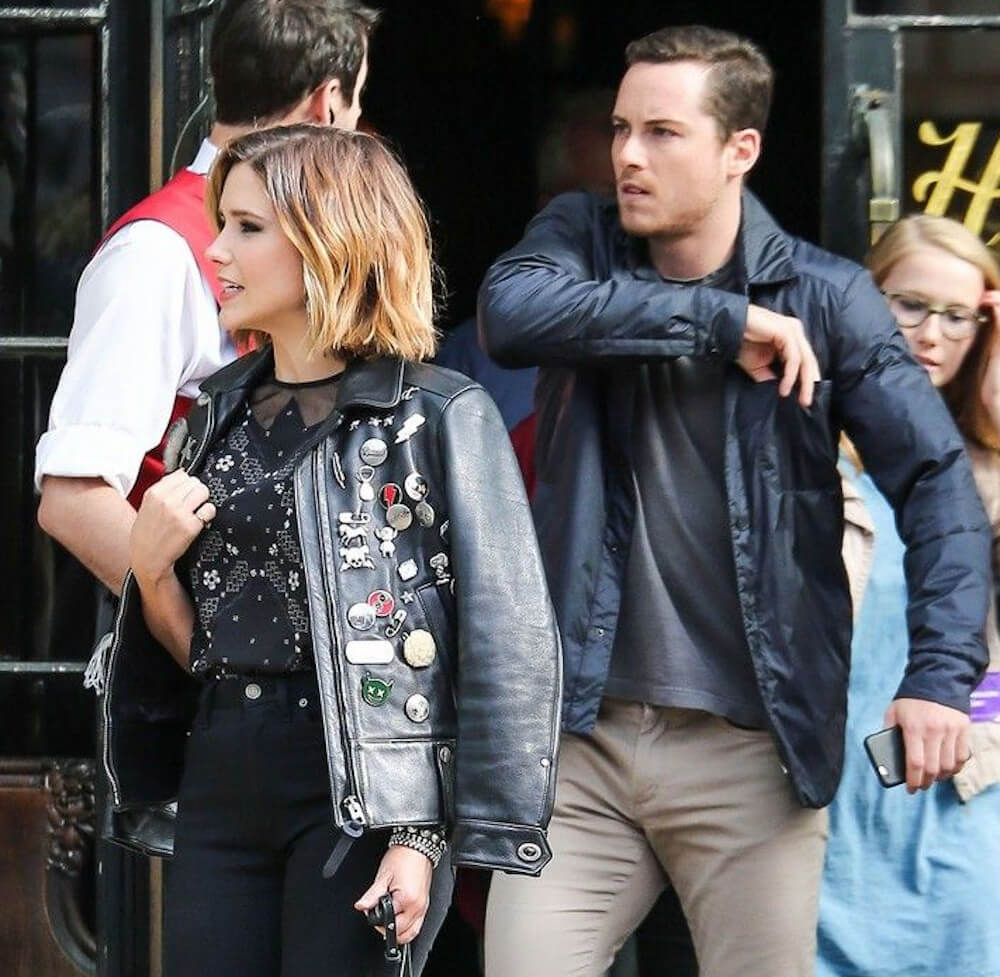 The pair was rumored to be dating in 2014, shortly after both appeared in the series' first season. Several sources later confirmed the rumor that Sophia and Jesse "have been secretly dating for over three months."
Unfortunately, their relationship didn't mean to last as long as their character's, as Sophia and Jesse broke up a year later. Many insiders insisted that the split was amicable, that they "didn't work out," and that Sophia and Jesse "are still friends."
Later that year, Sophia was spotted linking arms with Jesse, which immediately sparked the speculations that they got back together. However, neither party responded to the rumor, and it soon died down.
When Did Sophia Bush and Austin Nichols Date?
Another castmate Sophia Bush dated was her on-screen love interest in One Tree Hill, Austin Nichols. In fact, the couple dated on and off for several years!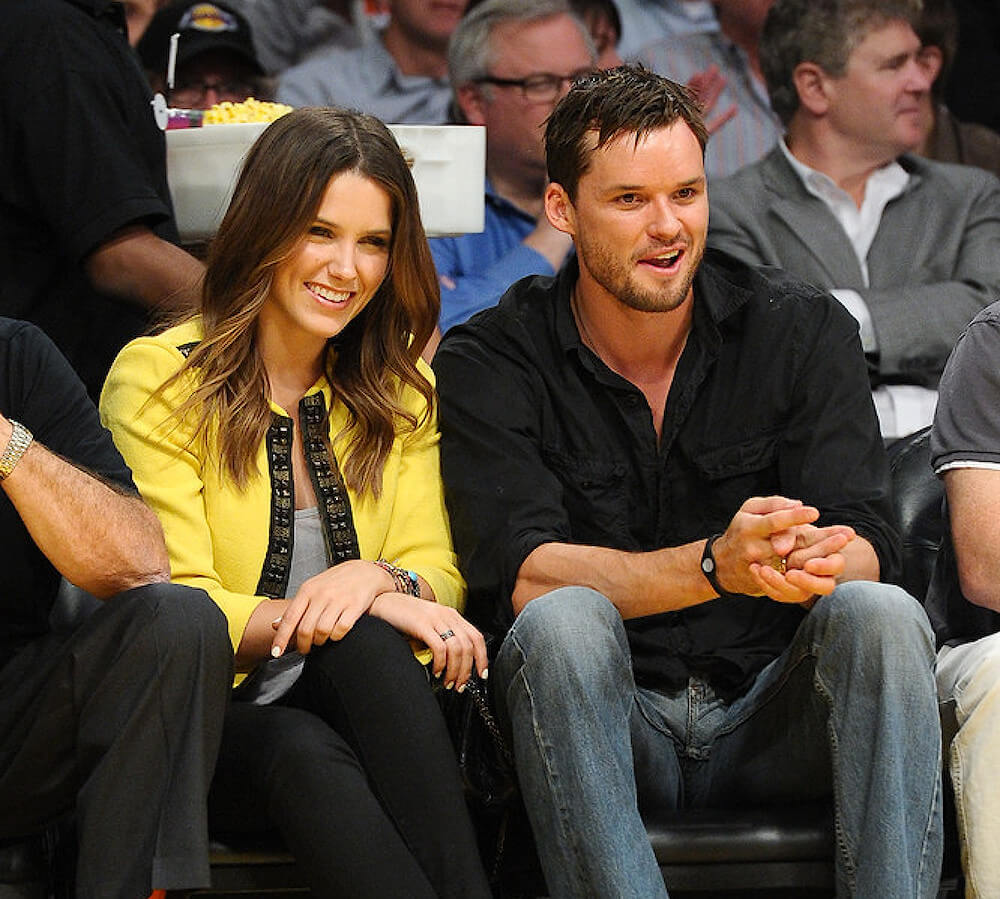 Austin seemed to be head over heels for Sophia, as he admitted in 2009 that he only agreed to star as a regular in One Tree Hill as long as the director "could make a really powerful love story for Brooke and Julian.
"I wanted him to give them the greatest love story," Austin said in an interview. "A fountainhead love," he continued.
It wasn't until 2010 that Sophia revealed that she and Austin "have been dating off and on for the past four years."
She also gushed about Austin, praising his decision to move across the country for her and calling it "the most romantic gesture that a person could make."
Unfortunately, two years after they went public with their relationship, Sophia and Austin broke up for good in 2012. This is quite ironic, considering their characters got married and had their happily ever after in the series!
"She didn't think he was the one," a source revealed to Us Weekly. The source later also reported that Sophia "is moving on."
Everything Inside Sophia Bush and James Lafferty's Relationship
Before Austin Nichols, Sophia Bush also dated another One Tree Hill co-star, James Lafferty. Rather than a serious relationship, it's fair to call their involvement a brief fling that lasted less than a year.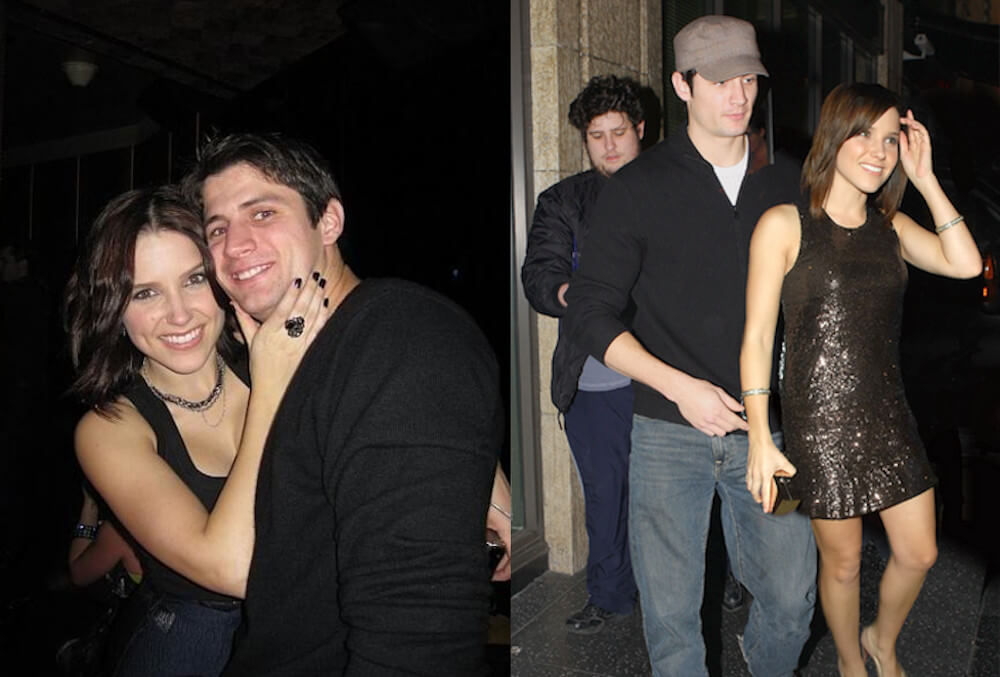 The former couple remained relatively tight-lipped about their involvement, never discussing their relationship in interviews nor engaging in a public display of affection.
The funny thing is that Sophia began to date James shortly after she divorced Chad Michael Murray, which is another castmate in One Tree Hill. And James portrayed Chad's brother on-screen.
However, the exes managed to make it work out, and even Chad was the one who outed Sophia and James' relationship! Out of grudge or genuine well-wishes, we never know.
"She's got James, and James and I are friends," Chad said in an interview.
After their brief fling, Sophia and James separated in 2009. Following Sophia's confession that she has been dating on-and-off another castmate Austin Nichols, many fans believed that her relationship with James was a mere hook-up when she was on a break from Austin!
The Truth Behind Sophia Bush and Chad Michael Murray's Whirlwind Romance
In 2003, shortly after they met for the first time on the set of One Tree Hill, Sophia Bush and Chad Michael Murray soon turned their on-screen romance into an off-screen one! The pair dated for two years before deciding to get married in 2005.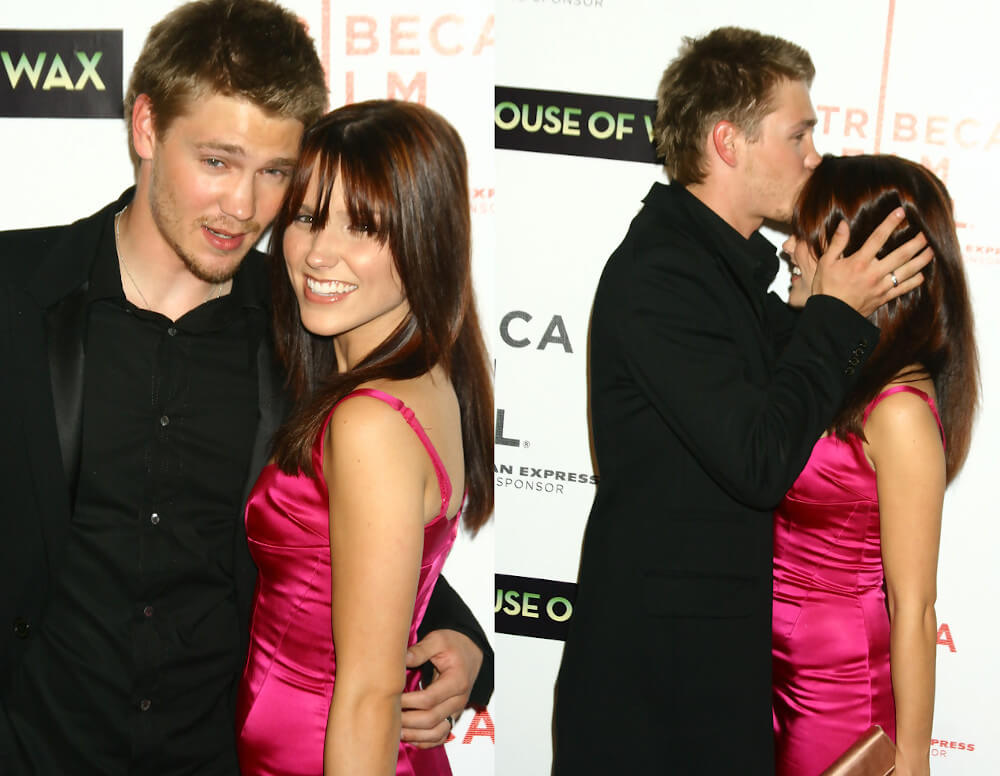 "She's wonderful, she's kind, she's intelligent," Chad gushed about Sophia in an MTV interview. "She makes me happy," he declared.
Chad later revealed that he proposed to Sophia in Australia a year after they began dating, claiming that it "was probably the most nerve-wracking thing" he had ever done.
Unfortunately, Sophia and Chad divorced only five months after their nuptials. The former couple announced their split on separate occasions, with Sophia stating that their split "is a difficult and unfortunate situation." However, she felt relieved that their issue "is being resolved sooner rather than later."
Years later, Sophia opened up about her marriage, where she claimed that she "didn't have a whole brain."
"I was a very naïve 21-year-old kid," she shared. "Lots of people do stupid sh-t before their prefrontal cortexes are fully formed, and they're not until they're 26," she continued.
While their split seemed not that amicable, Sophia Bush also criticized the series' producers who acted "deeply inappropriate" toward her and Chad following their separation.
"There was no space to self-reflect," she told Dax Shepard in his Armchair Expert podcast. "They made a practice of taking advantage of people's personal lives. It wasn't okay," she added.
Sophia also revealed that those treatments were experienced by her other castmates, where the producers "would share deeply personal things that were happening in their lives, and they would wind up in storylines."
It was probably why Sophia's and Chad's characters became an on-and-off couple on-screen and ended with Chad's departure from the series in 2009!