Who is Austin Nichols Girlfriend? Is He Dating Anyone?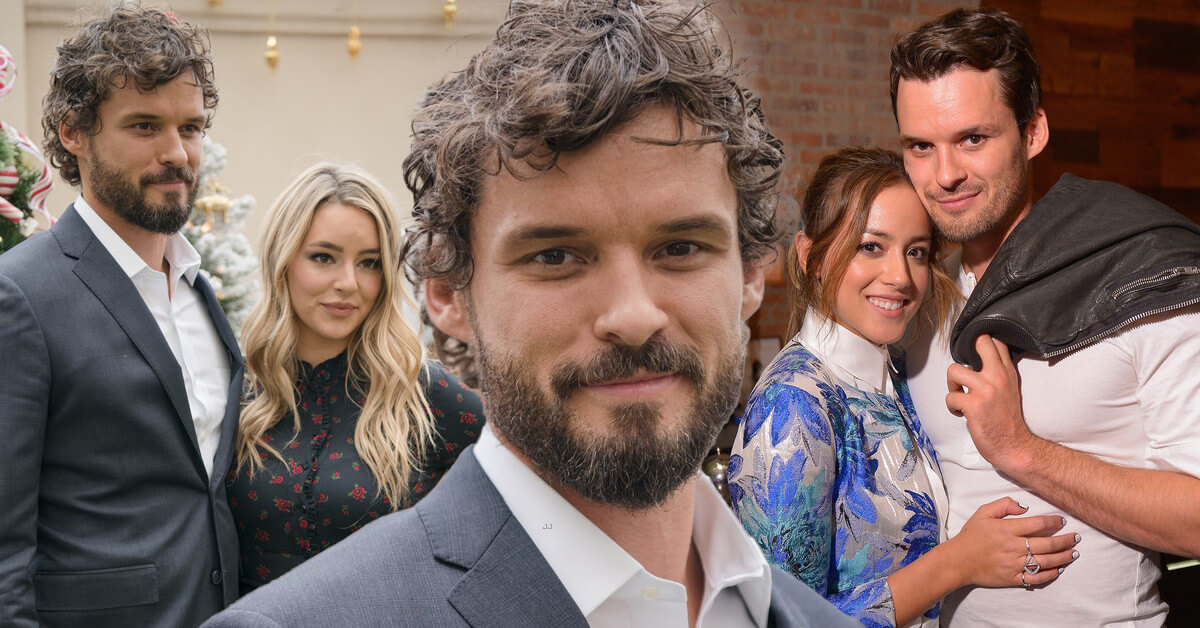 Austin Nichols is the heartthrob of many TV series. From the horror drama The Walking Death to the sci-fi The Day After Tomorrow, he never fails to awe the audience with his brilliant acting.
Although he has cemented his reputation as a notable actor and director, Austin Nichols has yet to find the same luck with his love life.
After breaking up with his two past lovers, with whom he maintained relatively long-term relationships, Austin Nichols is currently dating, and fans are hoping for him to find the one finally!
Austin Nichols and His Girlfriend Hassie Harrison
Austin Nichols began dating fellow actor Hassie Harrison somewhere in early 2018. However, it wasn't until the couple's red carpet debut in July that year that the public finally found out about their romance.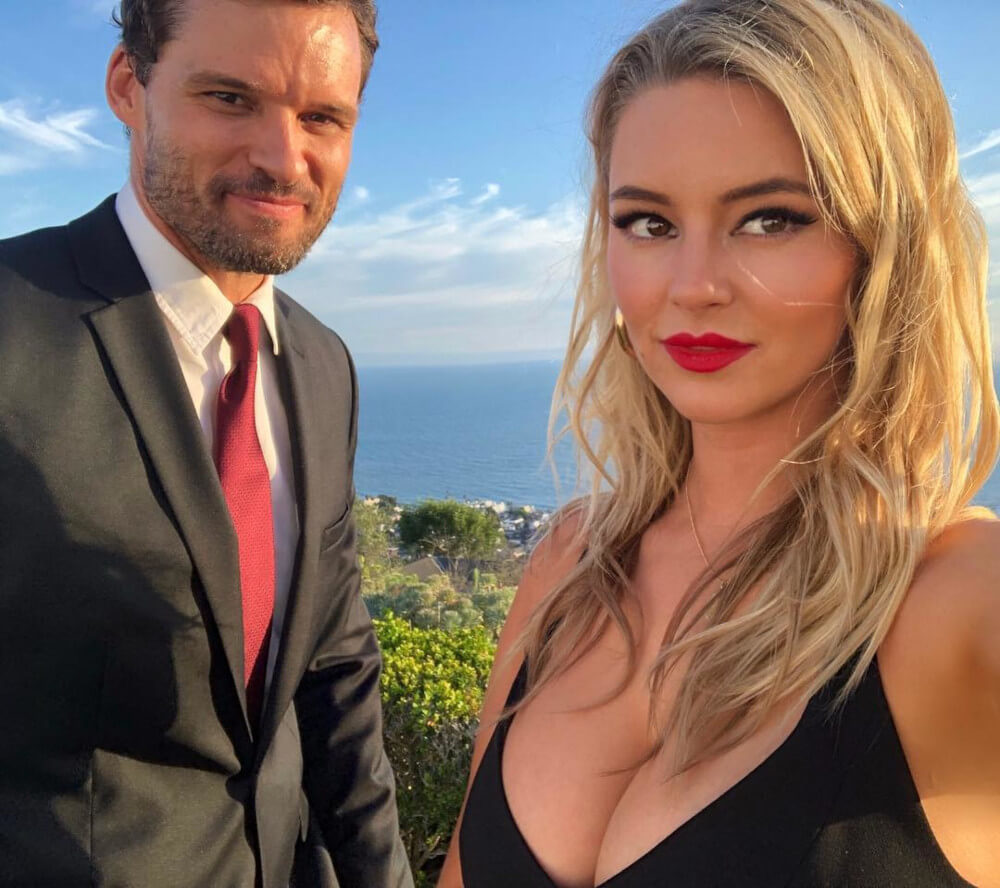 "This is my lady!" Austin bragged at the red carpet event for Oceana's 11th Annual SeaChange Summer Party.
The couple was seen openly kissing and keeping their hands locked with each other throughout the event. Hassie also confirmed that she and Austin have been "dating for a while."
Austin Nichols and Hassie Harrison first met on the set of The Iron Orchard, where Austin portrayed the central role of Dent Paxton, and Hassie secured a supporting role as Mazie Wales. Although they barely appear in the same scene, it seems like the script reading session and the promotional tour did wonders to help their love blossom!
Furthermore, Austin also made his relationship with Hassie Instagram official by posting a picture of him kissing Hassie's cheek. He captioned the photo, "What a road trip. What a birthday. What a life. Thanks to this smoke show."
Meanwhile, for Hassie, it took her nearly a year to post any trace of his boyfriend on Instagram by posting a picture of her inspecting Austin's bike. "roadside assistance," she captioned.
Both Austin and Hassie are private, so there are not many pictures of them showing off their relationship. However, fans were worried when Hassie deleted her photo with Austin's bike. They began to speculate that it marked the end of their relationship.
Fortunately, Austin was ready to debunk those rumors by posting an adorable picture of him hugging Hassie to commemorate her birthday.
"One of the most important days of the year," he wrote. "THE DAY YOU WERE BORN. Happy Birthday to you," Austin concluded.
A month later, Austin celebrated his birthday with Hassie and their new little pup, Otis. He posted a picture with his "perfect little buddy" on Instagram, thanking his girlfriend for the gift.
Well, hopefully, all is safe and sound with them, and may Hassie be The One for Austin!
When Did Austin Nichols and Chloe Bennet Start Dating?
In 2013, Austin Nichols was rumored to be off the market as he was spotted making out with his Agents of S.H.I.E.L.D.'s castmate, Chloe Bennet.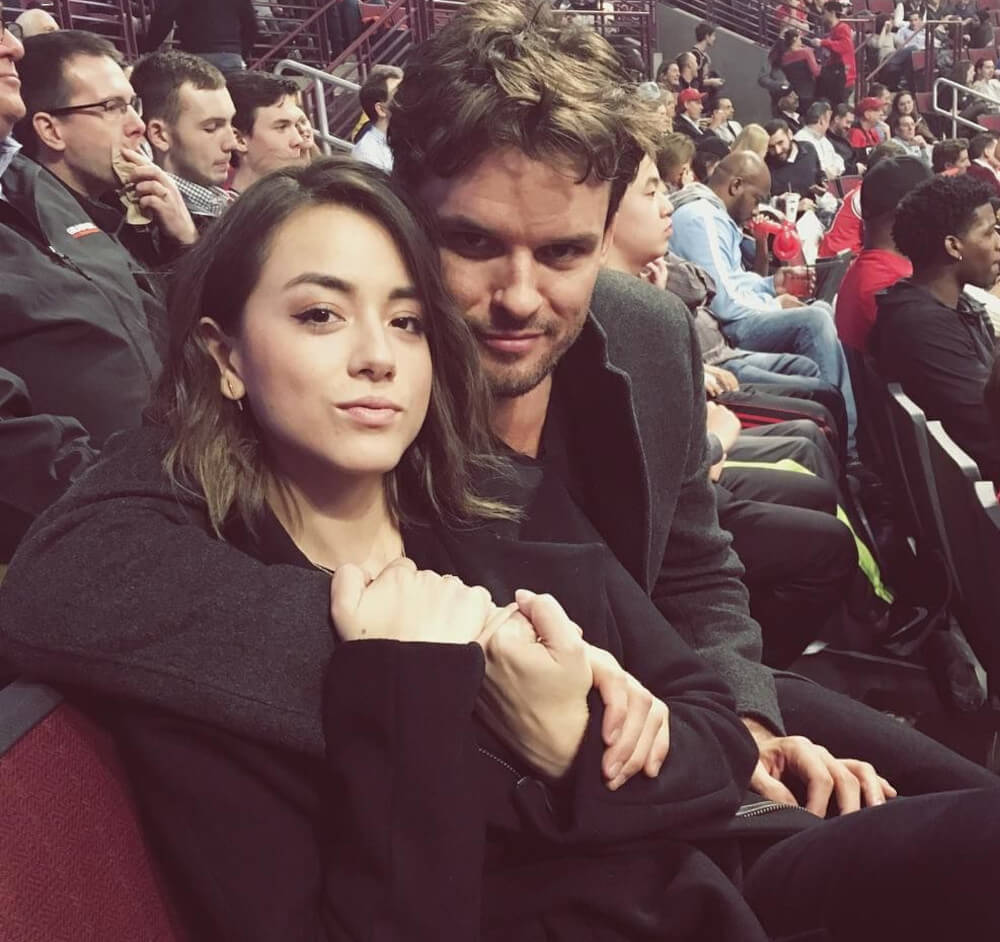 The former couple has a considerable age gap of twelve years, with Chloe just having her 21st birthday when they started dating.
However, Chloe Bennet and Austin Nichols seemed to not sweat over it much, as reports stated that the couple didn't even try to hide that they were "making out at a bar in Hollywood."
The couple met on the set of Agents of S.H.I.E.L.D. back in 2013, where Austin portrayed the character of Chloe's ex and love interest, Miles. Austin and Chloe Bennet made their red carpet debut at the Nautica and LA Confidential's Oceana Beach house party in 2014.
Austin also took to Instagram to wish his lover a happy valentine, posting a picture of Chloe wearing a pink outfit. He wrote, "Happy V Day to this little pink lady."
The couple dated for more or less four years, which received a tremendous amount of support and love from both fans, probably excited with the cliché trope of castmates-to-actual lovers.
Unfortunately, their romance didn't last long, as they were reported to have broken up in 2017.
"Chloe and Austin decided to part ways," a source shared. "They have tremendous love and respect for each other, but after almost four years together, they just drifted apart," the source added, citing that "there are no hard feelings" between the former couple.
Austin Nichols later also confirmed the heartbreaking rumor by himself.
"I am not dating anyone at the moment," he stated. "Not married and no attachments as of yet!" he continued.
Inside Austin Nichols' Relationship with Sophia Bush
With the fact that Austin Nichols once dated his One Tree Hill castmate Sophia Bush, we can confirm that the actor is weak for beautiful castmates.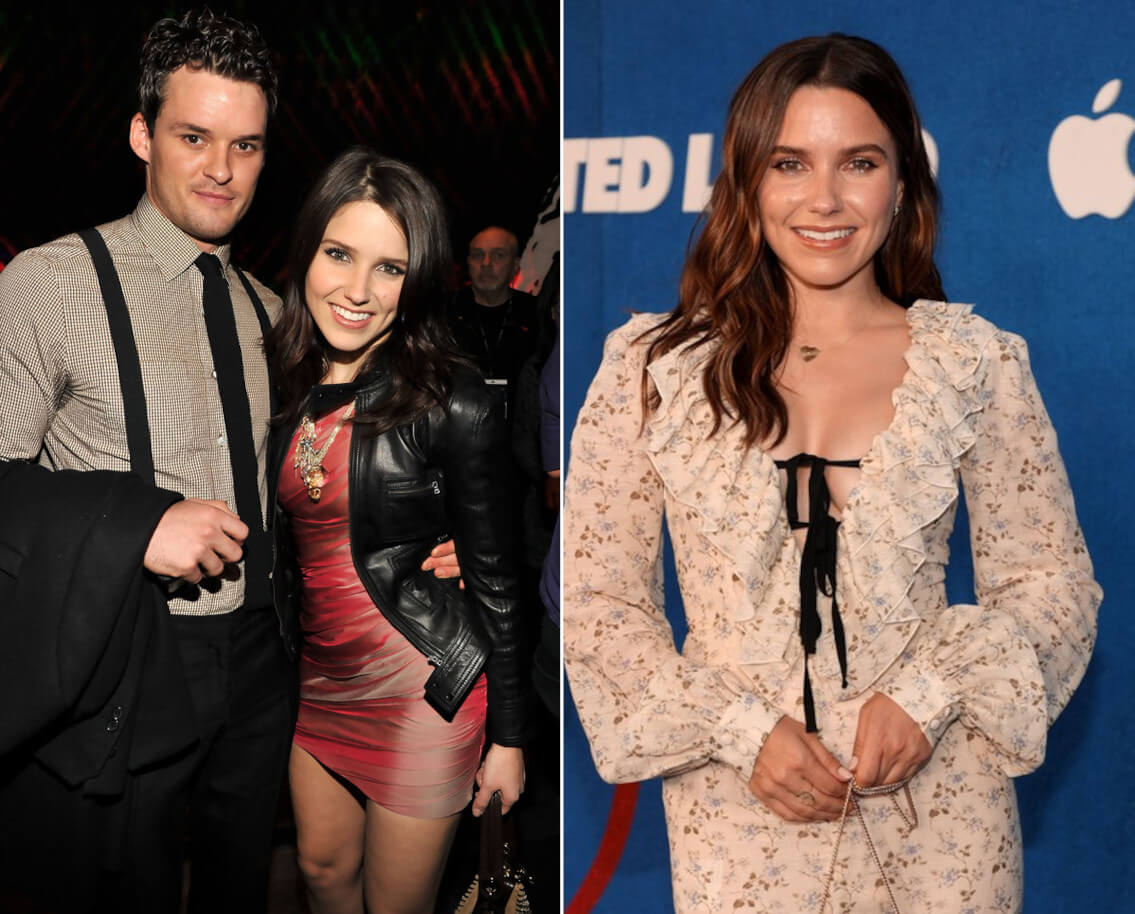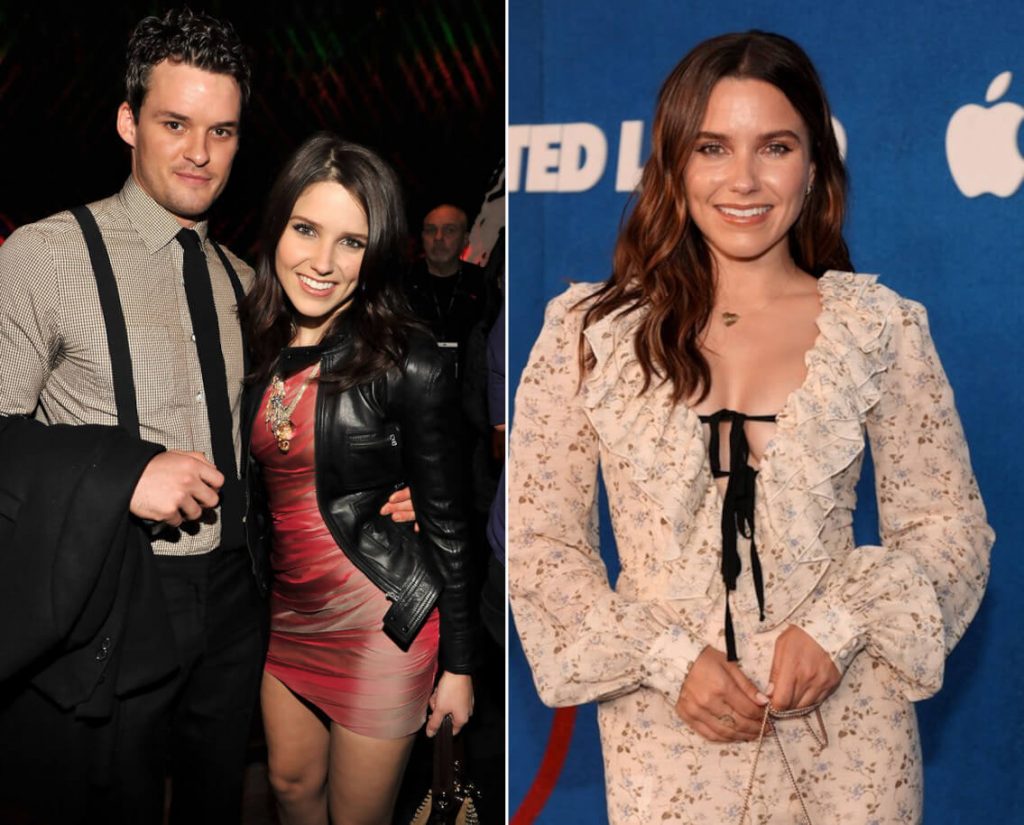 Austin once admitted in an interview that he accepted the role in One Tree Hill under one condition: his character got on with Sophia's.
"I told Mark I only would if we could make a really powerful love story for Brooke and Julian," he confessed. "I wanted him to give them that kind of love and story, a fountainhead love," Austin elaborated.
However, it seems there's more than meets the eye. It wasn't until 2010 that Sophia admitted that she and Austin "have been dating off and on for the past four years."
"I think someone taking a job and moving their life across the country to show you how much they care is pretty much the most romantic gesture that a person could make," she gushed to E! News.
However, shortly after she publicly gushed about Austin and their relationship, the couple broke up for good in 2010, with several sources stating that Sophia was the one who ended things.