Sacha Baron Cohen Wife: Find Out Everything About Actor's Love Life
While Sacha Baron Cohen is an actor and comedian, most people probably know him from his many controversies. He mostly does satirical comedy, but more often than not, Sacha takes things a tad bit too far.
However, you can't deny that the man has talents! He received the 2012 British Comedy Awards, 2013 BAFTA Charlie Chaplin Britannia Award, and was named one of the 30 best living comedians by The Times.
Sacha Baron Cohen Relationship with Wife Isla Fisher
Sacha Baron Cohen and Isla Fisher have married each other for a decade, but the couple has known each other for another decade before getting married!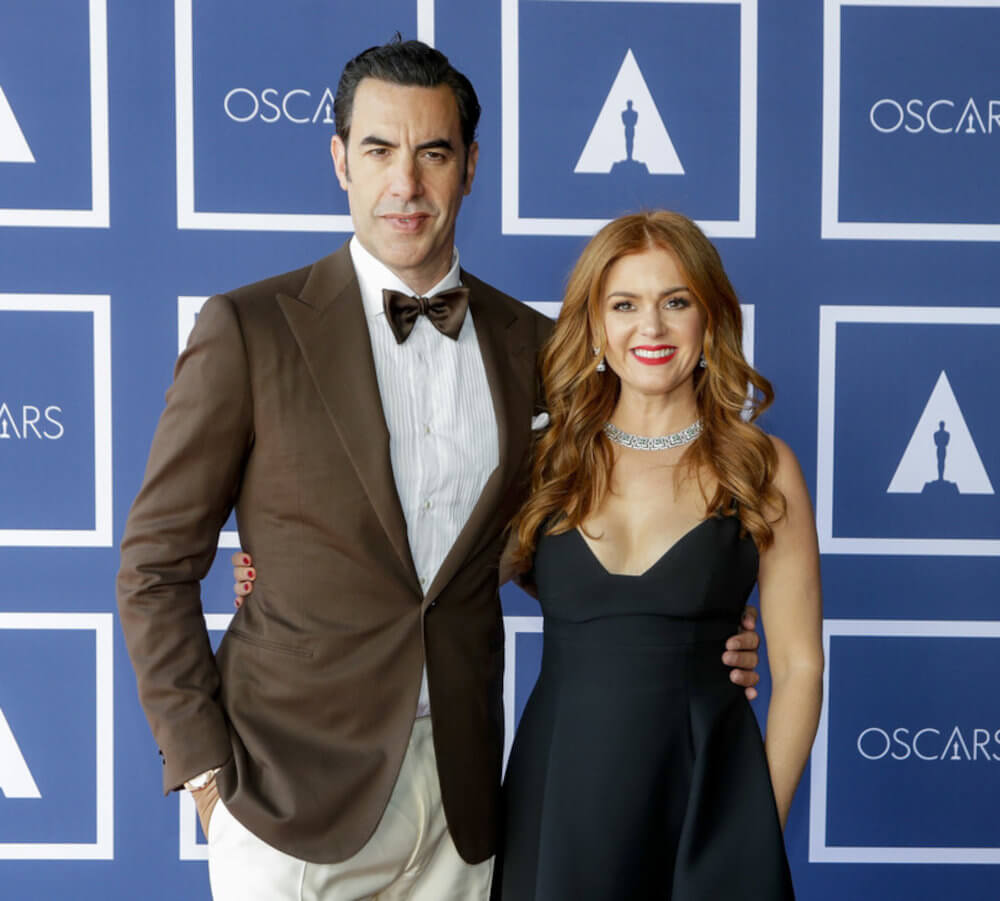 The couple laid down low throughout the times they dated each other for three years, and yes, you read that right. They only publicly announced their relationship when both announced their engagement in 2004.
While most Hollywood couples have a whirlwind romance with dating period, engagement, and marriage that last for five years tops, Sacha and Isla were adamant about taking things at their own pace.
Sacha identified himself as Jewish, and during their engagement period that lasted for approximately six years, Isla decided to convert to Judaism.
"I will definitely have a Jewish wedding just to be with Sacha," Isla revealed in an interview with the Evening Standard. "I would do anything, move into any religion, to be united in marriage with him," she declared.
In 2007, three years before their wedding, the couple welcomed the birth of their firstborn, a daughter named Olive. They remained low-profile regarding the birth of their child, to the point that the world only managed to get a glimpse of their baby girl when they brought her to a park three weeks after she was born.
Sacha and Isla held their long-awaited wedding in March 2010, with a small private ceremony. Unlike other Hollywood couples who said they were going to have a small wedding, yet they invited 150 people, Sacha and Isla's wedding was only attended by six guests in total.
To Allure, Isla stated that having a wedding only attended by her family and friend is "very important" to her.
Slightly more than a year after they got married, Sacha and Isla welcomed their second child, another daughter named Elula.
While they decided to share the happy news with the world instead of keeping it secret as they did with their firstborn, Sacha and Isla kept her second daughter's name a secret for six months!
Sacha's marriage to Isla Fisher is a peaceful and loving relationship. The couple is rarely featured in tabloids and gossip accounts, proving their love is strong from time to time.
While Sacha has always been relatively quieter than his wife regarding his marriage, his love and passion remain as the couple welcomed their third child, a son named Montgomery, in March 2015.
While their representative confirmed to People about the fantastic news, it wasn't until later that year that they decided to announce their youngest's name and gender.
In 2016, the couple starred in their first joint project after 15 years of relationship, The Brothers Grimsby.
Sacha mostly stayed quiet in interviews if the topic of his marriage and family were brought up, but that doesn't mean he won't express his love to his wife!
To celebrate their anniversary in 2019, Sacha took to his Instagram account and posted a picture of him and Isla. In the caption, he also shared the secret of a long-lasting marriage, which was "the synchronized snacking technique."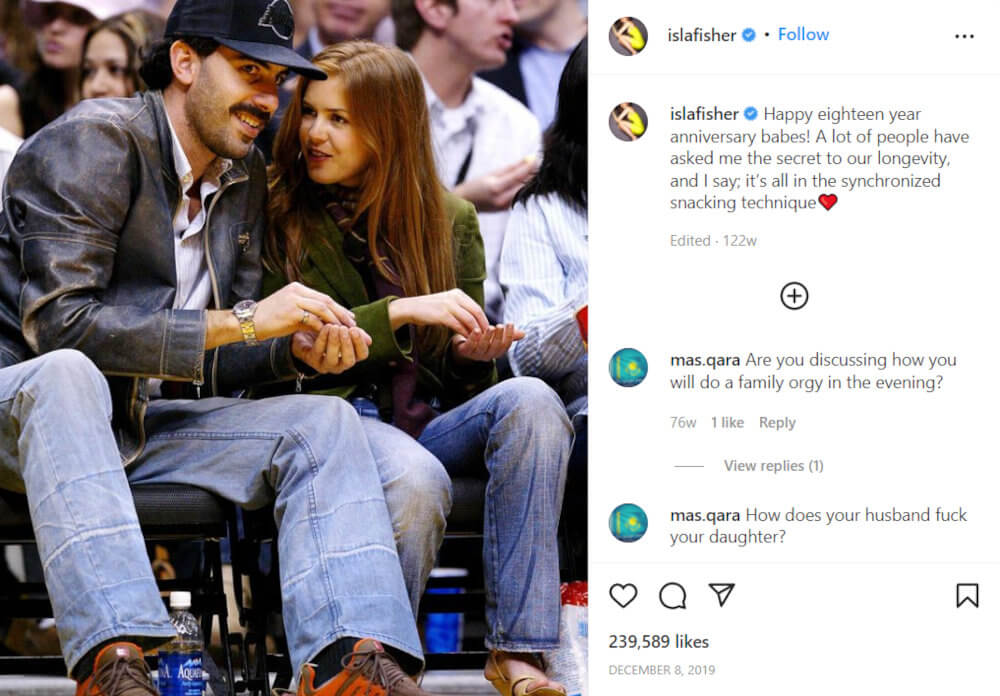 He once again took on his Instagram account a year later to celebrate their tenth wedding anniversary and 20 years of them being together.
"I'm writing this rather than getting you a card," he joked. "Our duration is largely due to our location. After all, Hollywood is the bastion of lengthy marriages," he added cheekily, throwing a bit of shade to most Hollywood couples and bragging about the fact that he and his family had moved to Australia several years before.
Sacha publicly expressed his love and adoration to his wife Isla during his acceptance speech in the 2021 Golden Globe Award.
"Thank you to my incredibly patient wife, Isla, who has put up with all my madness," he stated.
He also recalled how demanding and time-consuming it was for him to film two movies in a year.
"You need a very, very understanding wife," Sacha said. "And I'm very lucky to have it," he gushed.
Sacha Baron Cohen's Past Relationship that Went Incredibly Wrong
While Sacha has always been known to lead a happy marriage and build a happy family with his wife, Isla Fisher, he used to date someone named Heddi Cundle years ago.
The existence of his ex-girlfriend was brought to the public's attention following a lawsuit brought by Sacha's ex-girlfriend in 2007 after his appearance in the TV series Da Ali G Show. In the show, Sacha remarked on a character whose name is also, conveniently, Heddi Cundle.
"Me used to go out with this b**ch called Heidi Cundle," Sacha said in the series.
While the production team edited the name out from the TV show, the uncut version, which showed Sacha mentioned the name, circulated on YouTube.
Heidi later sued Sacha and sought $800,000 in damages for fraud, emotional distress, misrepresentation, libel, slander, and invasion of privacy. However, the lawsuit was thrown out by Los Angeles superior court judge Terry Friedman.
"No reasonable person could consider the statements made by Ali G on the program to be factual," the judge said in his ruling. "Altogether, the program is obviously a spoof of a serious interview program. No reasonable person could think otherwise," he concluded.