Sabrina Carpenter Boyfriends: The Complete History
So far, her "true" boyfriend that we all know was Bradley Perry, and the rest, well, were all gossip.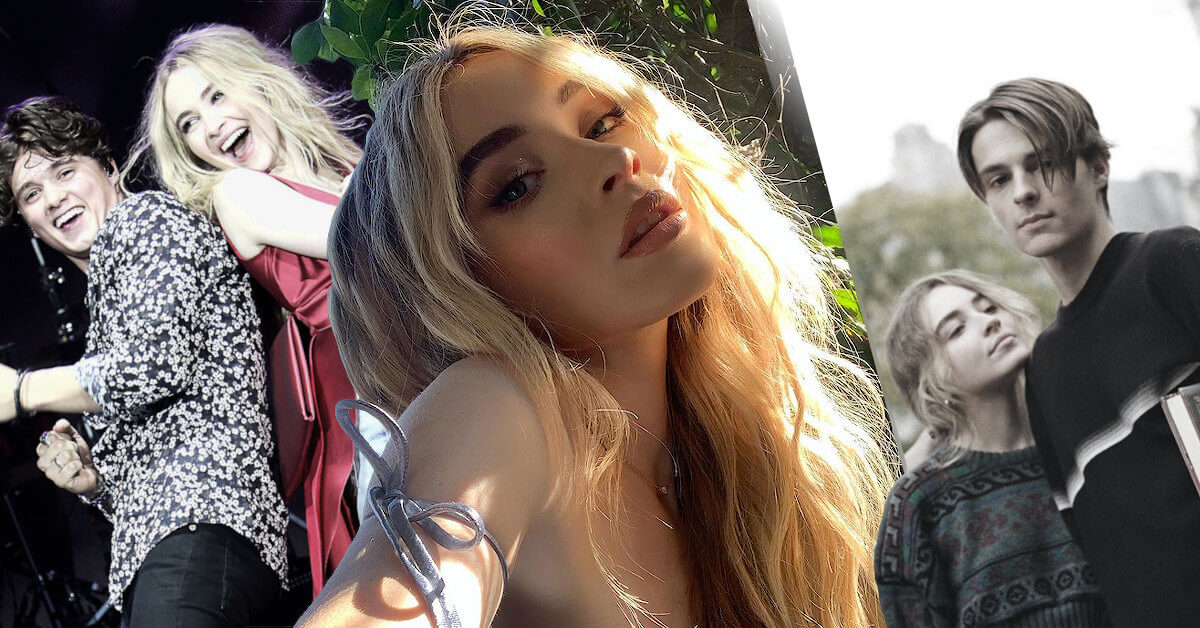 The concept of an "almost perfect" woman is a good definition of Sabrina Carpenter. Sabrina is an American singer and actress.
Her journey to fame began when she played in a criminal series called "Law and Order: Special Victims Unit." But Sabrina is mainly known for her acting in Disney's series "Girl Meets World."
Who is Sabrina Carpenter Boyfriend?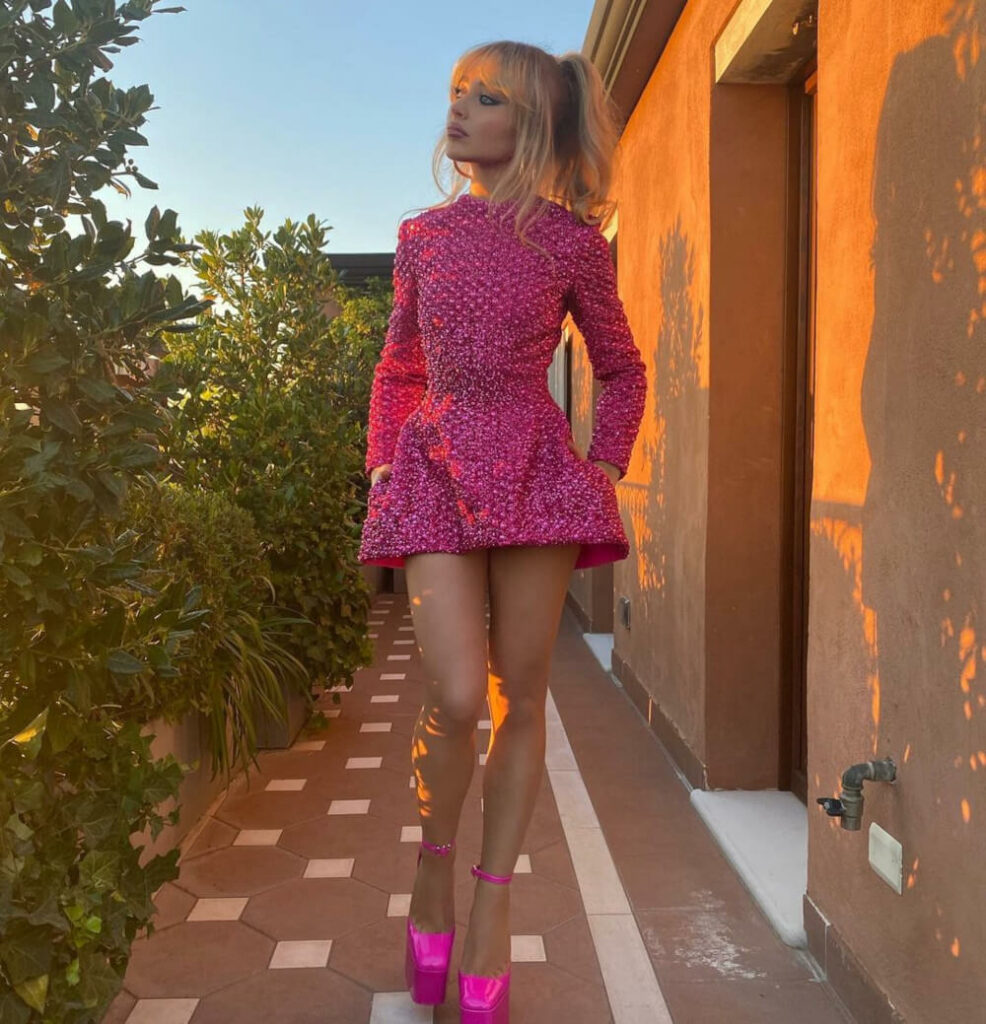 People know about her rise to fame, but her private life is full of mysteries. Mostly are just gossip about by the fans, and so far, her current relationship is unclear.
The pair that we all love, Bradley Steven Perry and Sabrina
It wasn't an exaggeration that the Bradley-Sabrina couple was a "perfect couple." What's more interesting was that both were working together at Disney before their recurrence as a couple.
Sabrina worked on the "Girls Meets World" show at Disney, while her boyfriend, Bradley worked on "Good Luck Charlie."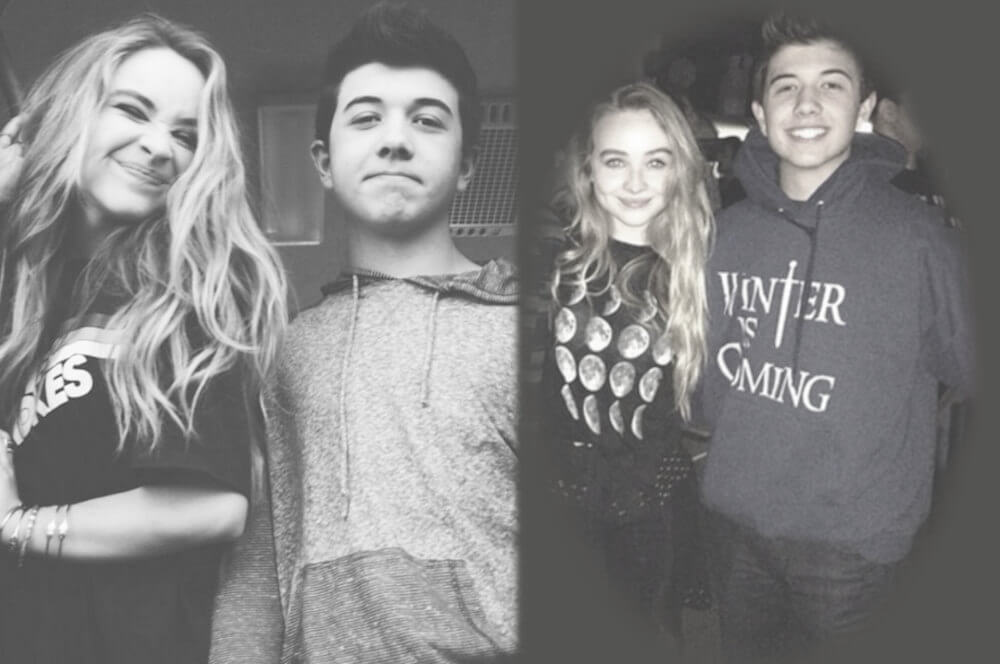 It was a media frenzy when Sabrina and Bradley opened up their relationship. Their photos of having a date, going "crazy" together, or just leisurely enjoying their time, was a small oasis of joy on the internet. Fans also loved the pair, giving the couple a nickname "Brangelina" or "Brabrina."
Unfortunately for the Disney pair, there's a saying that every story has its end. The rumors of their breakups happened when Bradley allegedly listened to Taylor Swift's song "Back To December." 
The "clear" evidence that Bradley and Sabrina parted ways was that a fan pointed out that Sabrina's father unfollowed Bradley's account on Instagram. IBT claimed that Bradley and Sabrina chose to part ways because of the long-distance the pair had to endure.
Those were merely speculations since there was no clear announcement regarding why "Brabrina" is gone from existence. And since then, it seems that Sabrina and Bradley have been doing well.
According to source, Bradley supposedly had a "special relationship" with Sarah Gilman, another girl who worked at Disney. Perhaps Bradley is somehow still relishing his memories with Sabrina. The pair never disclosed their stories, but they showed two photos with the same description, depicting that they are "in a relationship."
Another girl that came into Bradley's lists of romantic affairs was Paris Berelc. But it was just a gossip by some fans, eventually cleared up by Paris's mother on her social media that both are just friends.
Sabrina Carpenter "dated" another Bradley
When the story of Sabrina had chosen to part ways with Bradley Perry, the internet went ballistic. It took two full years before rumors sparked about Sabrina, and it was pretty interesting this time.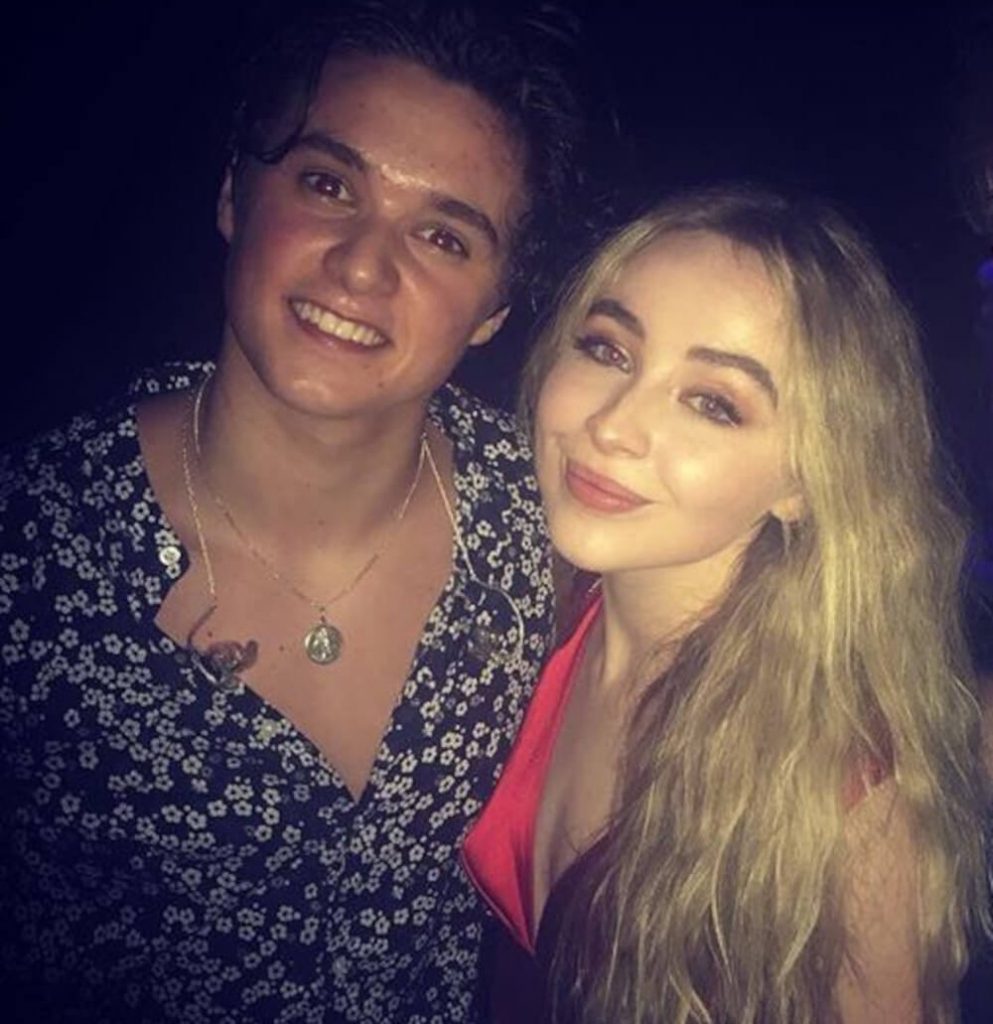 The rumor was about Sabrina "supposedly" in a relationship with The Vamps' lead vocalist and guitarist, Bradley "Brad" Simpson. The talks occurred when Sabrina was with Brad, alongside his band, toured together back in 2017.
She also added some adorable pictures together in her social media account. Well, it wasn't the fans' fault to start wondering if Sabrina dated Brad Simpson. The gossip was utterly false from the beginning, and Sabrina was the one who cleared up the story.
She and Brad were completely surprised by her rumors of dating Brad, as she said in an interview with Seventeen. She hinted that she wanted to focus more on her actual live project instead of handling these preposterous claims.
At the time of writing, both she and Brad are doing great. Brad and his band, The Vamps, managed to win several awards, including two BBC Radio 1 Teen Awards in 2013 and 2016. He is also reported to be currently dating Brighton-born singer Gracey.
Sabrina Carpenter and Corey Fogelmanis
It's clear from the start that the relationship between Sabrina and Corey was exceptional, and depending on your perspectives, it can mean one thing or another.
The pair worked together on the "Girl Meet World," a show from Disney. They were known as skilled actors and actresses and depicted their respective characters well in that series. Working together for three years made Sabrina and Corey closer than before.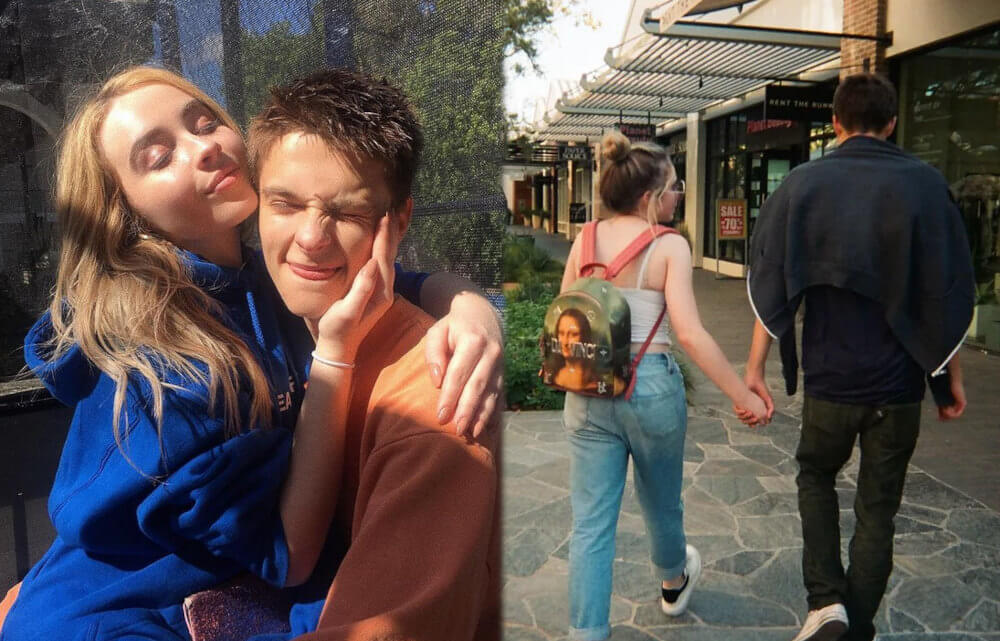 They were spotted together going into several events or places. But the one that started the rumors was when they shared some lovely moments. And it was on Sabrina's music video on her song "On Purpose," no less. They shared another appealing moment when they held hands, filmed by Sabrina's sister.
After the photos leaked into the internet, the fans' reactions were mixed, some in disbelief, awe, or showed their support for the pair.
Yes, they shared good moments, but Sabrina always denied that she and Corey were in a romantic relationship. She rejected all claims and even got a bit irritated when asked by a journalist.
She also added in her Instagram post that she was lucky to have Corey as his good friend, not as his lover. The platonic relationship between Sabrina and Corey continues as they constantly appear in their individual social media posts.
Sabrina Carpenter and Casey Cott
We learn so far that Sabrina likes to keep her private and working life separate. While she wants to show her persona as a singer and actress, she likes to keep things in the dark about her personal life.
The same case occurred when fans caught the openness and intimacy between Casey Cott and Sabrina Carpenter. Casey was known for his role in the Riverdale series, playing as Kevin Keller for two full seasons.
The fans noticed that the chemistry between Sabrina and Casey was too "intimate" in Sabrina's music video called "Why."
In that video, Casey did play as a "lover" for Sabrina, and well, it did bring some rumors that they were an item. The song lyrics, also suspicious to the fans, began with Sabrina stating about the pair. The lyrics then depicted that people knew they deserved to be a couple even though they looked like they weren't in a relationship.
As if that wasn't enough, Sabrina then kissed Casey. But again, like before, it ended as a false alarm for the fans. At that time, Casey was in a romantic narrative with his then ex-girlfriend, Stephanie Styles.
Sabrina also commented that she picked Casey as his "lover" in that video because she respects Casey as an actor and as a human being. She praised Casey's ability to make everything seem seamless for her.
Casey, however, is on a different agenda than being with Sabrina. Sabrina is good, but it wasn't for him. Casey chose to tie the knot with his girlfriend, Nichola Basara, in 2021. Casey's close relatives shared their wedding photos on the internet and from his own social media account.
Next on-site boyfriend for Sabrina, Griffin Gluck
Sabrina is indeed an actress, and like other actresses, her relationship mainly comes from working with her "lover" on the same projects.
Those were the case, with Bradley Perry the "couple's most wanted" by the fans, as they seemed perfectly made for each other. However, you probably want to take back that notion in this chapter.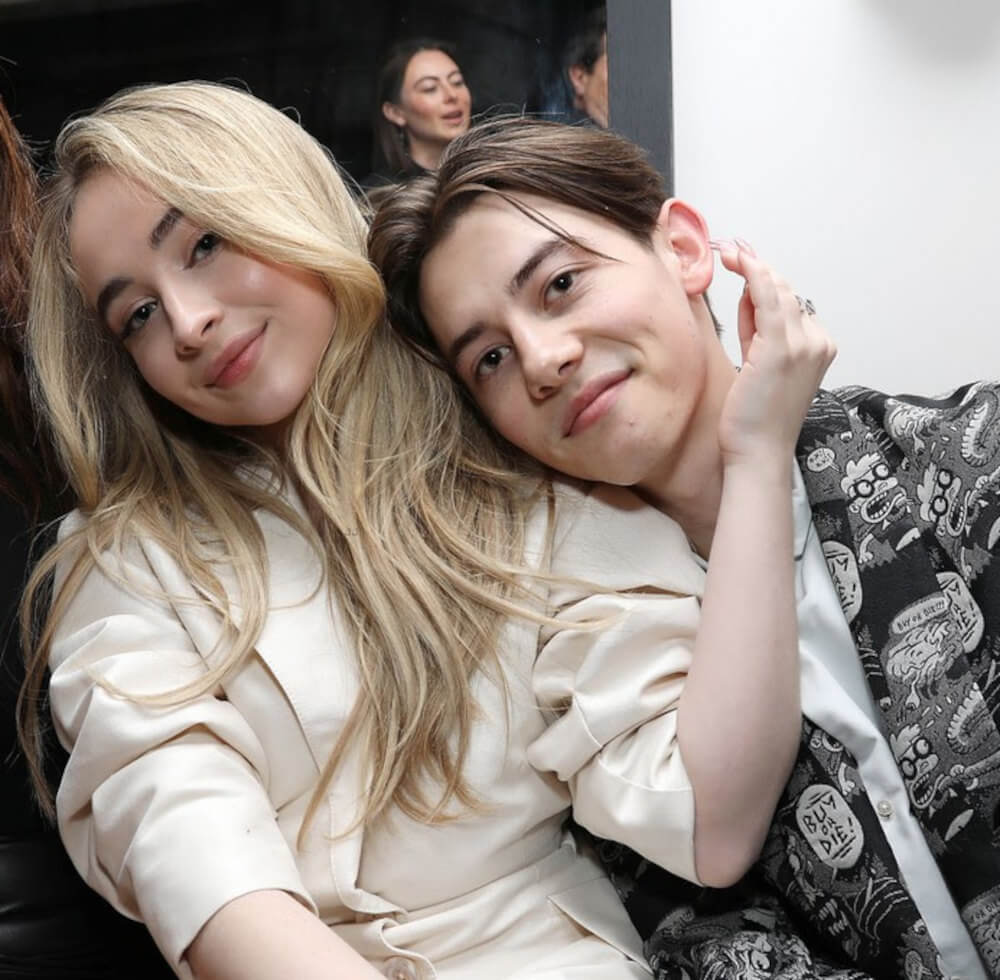 Netflix called Sabrina to play in their movie "Tall Girl." She met with Griffin Gluck, another actor in that same project. It was a brief meeting for both, but at that moment, they knew that they had that "click."
Their relationship moves to a higher level, with both of them caught spending time as a couple and even sharing those moments with the fans by sending adorable pictures together.
Sabrina Carpenter and Griffin Gluck were just perfect together. And the same case with Sabrina's previous "lover," both never publicly stated that they were an item.
They gave the publicity when the couple attended Griffin's movie premiere "Big Time Adolescence" at Sundance Film Festival 2019.
It all started when both Sabrina and Griffin stopped showing their affections on social media, even going so far with deleting their photos together.
Their famous "red carpet walk" together was the last time the fans saw them together as a couple.
As reported by Bustle, they have chosen to part ways for unknown reasons. Fans can only speculate why they decided to break.
A love triangle drama that lasted forever, Joshua Bassett
This part of Sabrina Carpenter's long list of alleged lovers and boyfriends was spectacular. Not because of how she and Bassett looked adorable together, but because of the controversies that lay before them.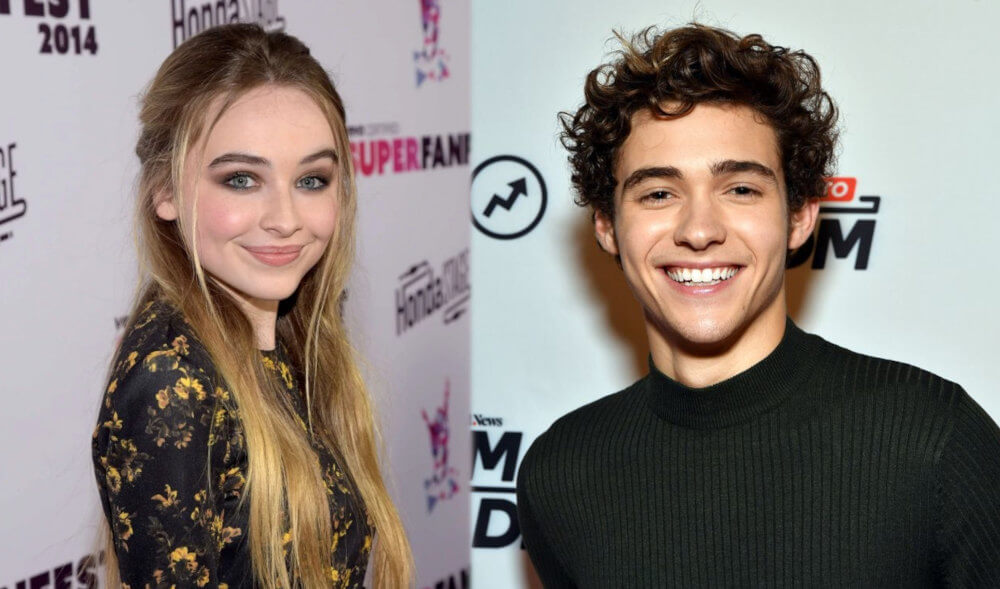 Joshua Bassett is a Californian-born singer and actor known for his play in "High School Musical: The Musical: The Series" as Ricky Bowen. As Disney made the series, we can connect Sabrina's past relationships and her meeting with Joshua.
The pair's love triangle feud happened when Sabrina and Joshua attended a protest in Los Angeles. A brief moment after that, they shared lunch in the same town and dressed as a pair at Halloween party 2020.
The feud entered its boiling point when Joshua's ex-girlfriend, Olivia Rodrigo, dropped a song titled "Driver's License." The lyrics on that song pointed out how Joshua chose to date Sabrina, which Olivia doesn't like.
The feud continues with Sabrina and Olivia dissing each other on their following songs after releasing "Driver's License."
The feud slowly diminished when Joshua was with Sabrina on a night date, attending Harry Styles's concert in New York City in 2021. Joshua allegedly never communicated with Olivia since then.