Joshua Bassett's Girlfriend: Who is The Actor Dating?
Fans considered that Joshua Bassett, Sabrina Carpenter, and Olivia Rodrigo were in a love triangle.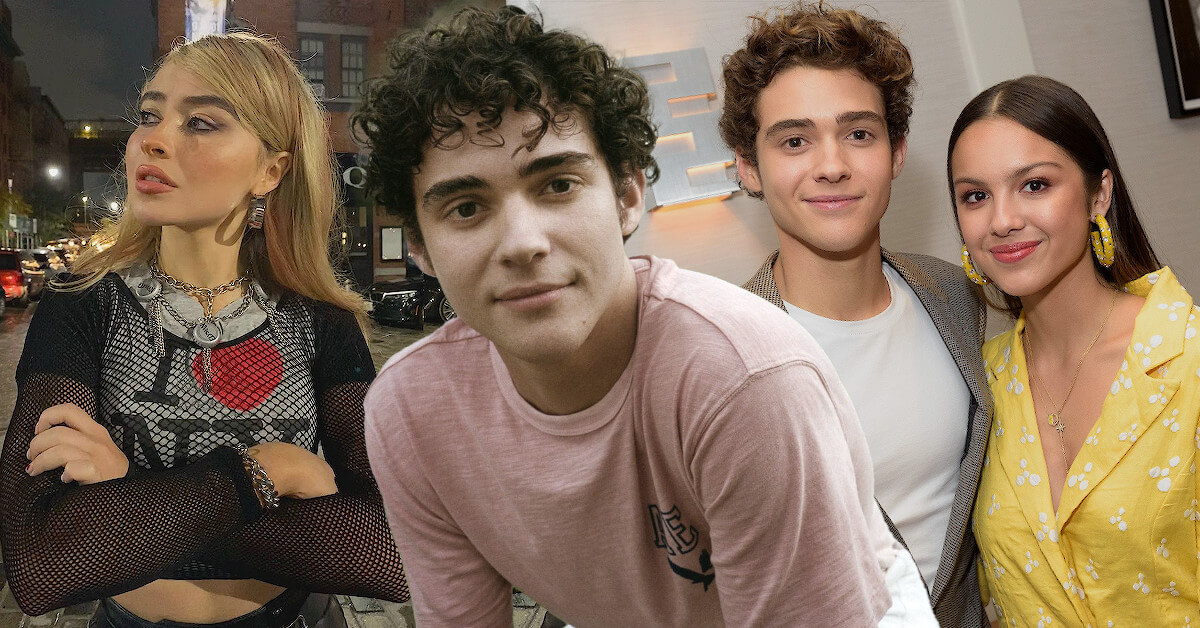 Were you one of the High School Musical's fans? In the series, Joshua Bassett got a role as a lead character along with Olivia Rodrigo, who got a role as Nini Salazar-Roberts.
Since then, rumors have circulated about how Joshua and Olivia dated each other.
However, it was never confirmed until Joshua was rumored to be with Sabrina Carpenter. They were seen together in Los Angeles back in August 2020.
Joshua Bassett's Girlfriend: Was It Sabrina Carpenter?
Rumors said that Joshua Bassett might be linked with Sabrina Carpenter romantically in July 2020. Not without reason, since a fan spotted them together at a Black Lives Matter opposition in Los Angeles.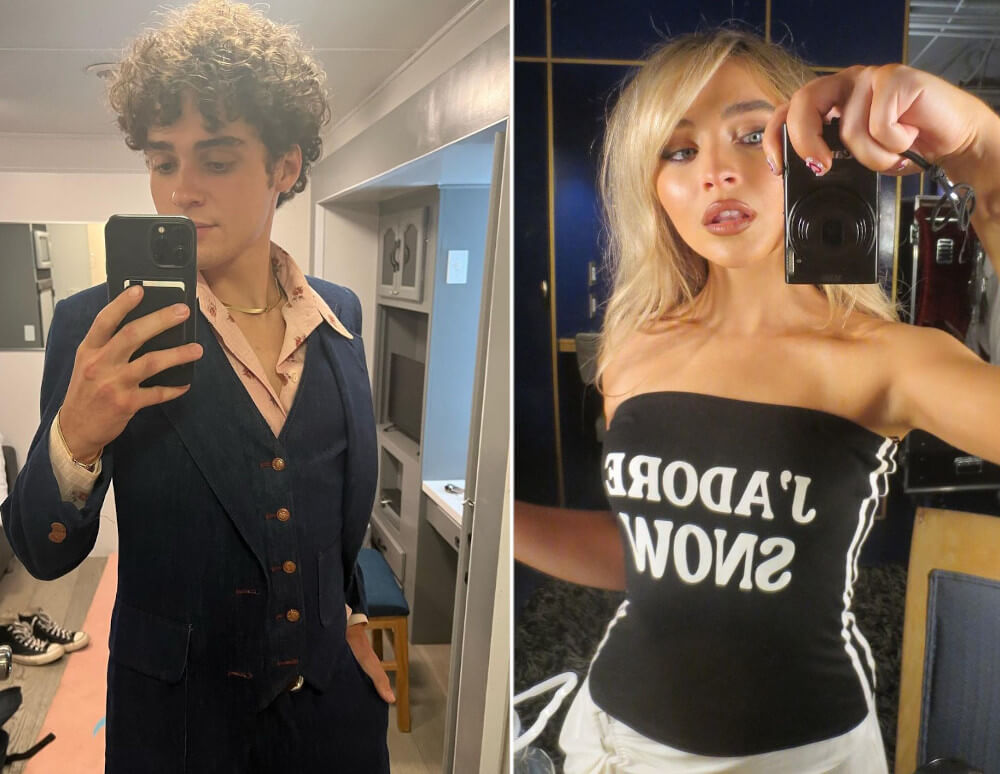 An eyewitness claimed on Twitter (unfortunately, the on-looker had deleted the tweet) that she saw Joshua kissing Sabrina's forehead at the time. Later, on August 15, the media captured Sabrina Carpenter and Joshua Bassett getting ready to grab lunch in Studio City, California. 
The dating speculation became hotter as when Halloween nearly came in 2020, Joshua and Sabrina shared video of themselves dressed as Sharkboy and Lavagirl. Most of the viewers said they were super funny, and indeed it was!
Sabrina Carpenter seemed unable to hide from laughing, while Joshua seemed into his role as a Sharkboy with his funny face. In the following video, which Sabrina uploaded, we could see how Joshua put his finger under Sabrina's nose and made her sneeze.
In January 2021, a Twitter user shared photos (the user had deleted the pictures, unfortunately) alongside Joshua Bassett and Sabrina Carpenter while in Park City, Utah.
The uploaded images made chaos a few days later, as fans considered that they were in a love triangle. This rumor started to circulate after Olivia released a song called Drivers License.
It said, "And you're probably with that blonde girl. Who always made me doubt. She's so much older than me. She's everything I'm insecure about."
The sad break-up moment seemed apparent since the lyrics coincided with Sabrina and Joshua's relationship.
It might be true that Olivia was jealous and showing her disappointment toward Joshua since the person that Olivia described in the released song was quite similar to Sabrina's appearance.
Okay, let's go back to the story of Joshua and Sabrina. A few months later, in October 2021, the couple was spotted attending a Harry Styles concert. This news was spread by fans who shared the photos on social media.
However, if we thought that Joshua and Sabrina were together, Joshua wouldn't say, "Being in a relationship is a responsibility. I don't know if I'm quite ready for that."
Then, we could assume that their relationship was nothing more than a friendship. There was no confirmation, and Joshua was saying that statement which indicated that he wasn't ready to be in a relationship.
Now, are you ready with the relationship timeline of Joshua Bassett and Olivia Rodrigo, who were on the casts of High School Musical?
A Couple from High School Musical, Joshua Bassett and Olivia Rodrigo
It was not enough to be in a relationship on the set, so Joshua Bassett and Olivia Rodrigo tried to make it into reality. The two allegedly sparked a romance rumor, in late 2019, precisely in November.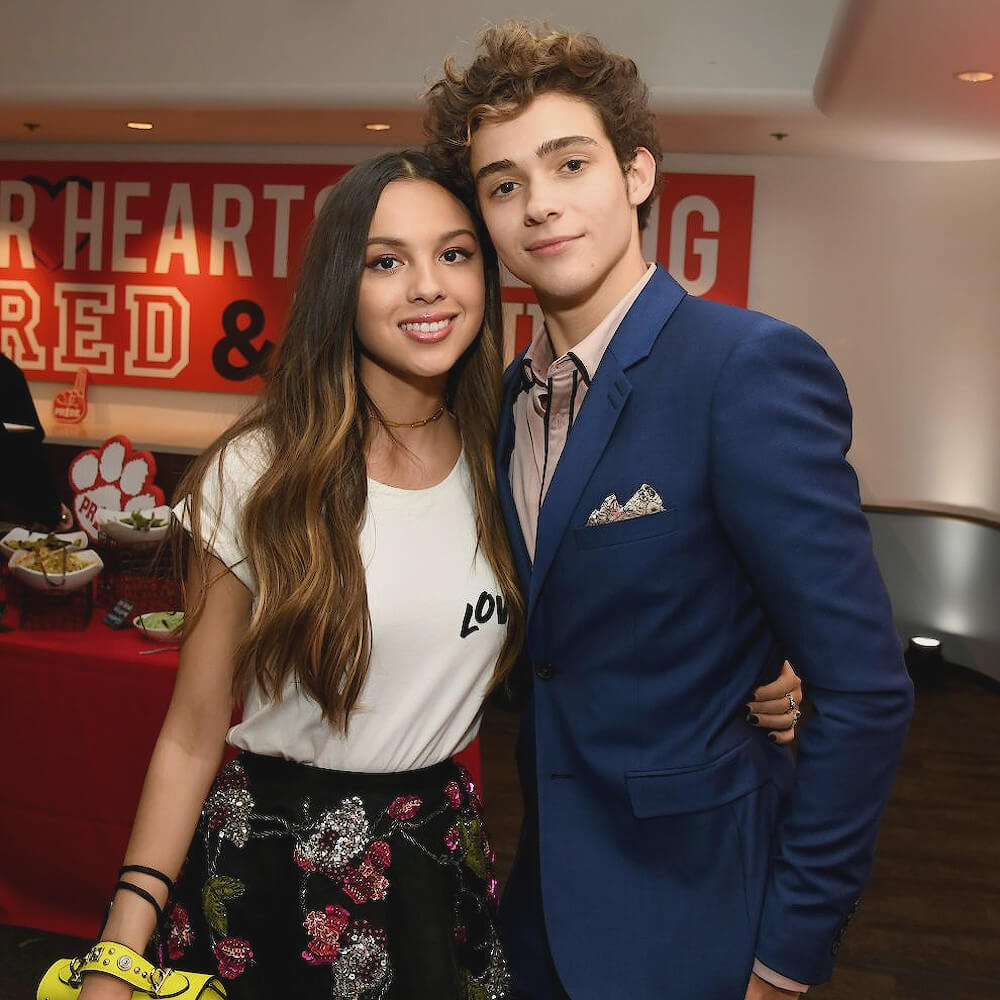 The fateful meeting of Joshua Bassett and Olivia Rodrigo began in early 2019 when the cast and production of High School Musical: The Musical: The Series was announced. Joshua and Olivia were chosen to star as on-screen love interests named Ricky and Nini.
They were supposed to replace the roles of Gabriella and Troy, the love interests from the previous series of High School Musicals.
Their first performance was done on August 23, 2019, for a preview of their musical compatibility. In the showcase, not only Joshua Bassett and Olivia Rodrigo, who was performing, but also with other High School Musical: The Musical: The Series casts, such as Kate Reinders, Matt Cornett, Sofia Wylie, and Julia Lester.
Joshua played guitar during their performance at the Disney+ Showcase in Anaheim, California.
And on November 8, 2019, the High School Musical series premiered in early November. The fans immediately guessed they had a thing since Joshua and Olivia frequently posted Instagram selfies together.
Since the photo showed how friendly they were toward each other, the public seemed to wonder if they were a pair in real life.
Their moments on the series seemed genuine, as Joshua revealed that he improvised the scene when Ricky told Nini that he loved her for the first time in the show.
He also confessed, "It is the most powerful feeling in the world when you don't have to think. And it just comes through you," He added, "It was a magical moment."
And as for Olivia, she told that she felt everything goes naturally alongside Joshua. The singer remembered how Joshua often improvised the script during filming, and some of his improvisations made her tear up.
Joshua once said, "Remember that one time when we wrote a song, and we didn't know if anybody would like it?"
That sentence made the actress cry because she would remember sharing those memories with Joshua. Olivia even confessed her feelings when she remembered those scenes. She said, "I love him very much. He is my best friend. It was like I wasn't acting."
However, unfortunately, the relationship wasn't going as smoothly as planned. Joshua was seen with Sabrina Carpenter, and soon Olivia posted a TikTok video that implied the relationship had ended.
She tried to show her true feelings in the video by featuring a song in the background. The song titled All I Want, says, "All I want is a good guy. Are my expectations far too high? All I want is love that lasts. Is all I want too much to ask?"
And sadly, the caption did show her disappointment, "And that's on failed relationships."
After reading all the relationship rumors of Joshua Bassett, which one do you think suits him best? For the fans of High School Musical, the 'failed relationship' between Joshua and Olivia seemed a bit disappointing, though. That was unfortunate, but let us wish them the best.