Who is Paris Berelc Boyfriend? Facts Surrounding Her Love Life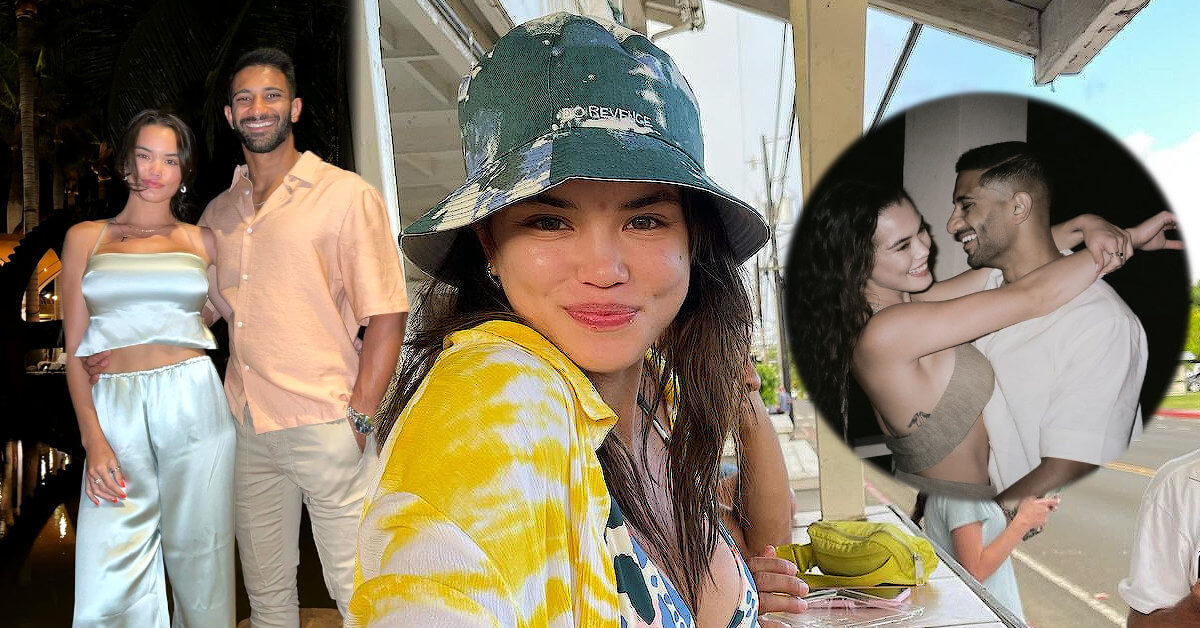 When it is already tough enough to be an actor, many actors have other jobs, too. One of them is Paris Berelc, an American actress and model. We might be familiar with her from her role as Skylar Storm in Mighty Med.
Not only that, but she was also featured in lots of famous ads such as Kohl's, Boston Store, Sears, and K-Mart. Her talent was discovered by Ford Models when she was just nine years old.
She's also lucky when it comes to relationships and men because she is surrounded by many hot men!
Paris Berelc and Her Boyfriend Rhys Athayde
Paris Berelc is currently head over heels with her boyfriend, Rhys Athayde. The world cannot stop looking at these lovebirds since Paris and Rhys shared lots of moments on their Instagram and Snapchat. So how did these two meet, and how's their journey?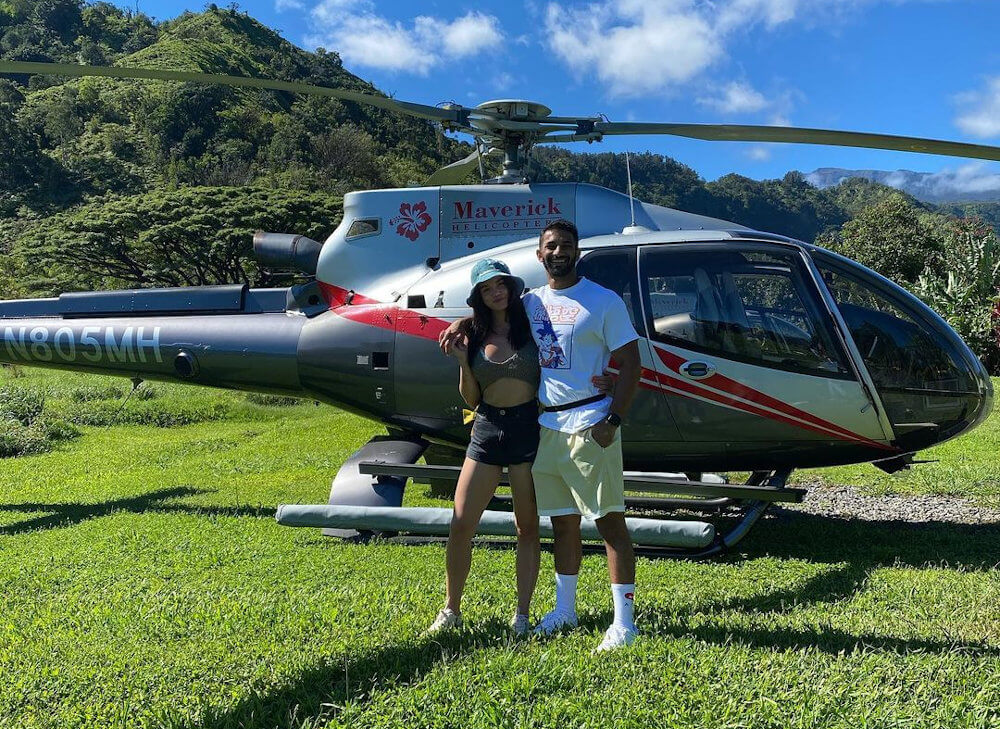 Rhys is a Chief Experience Officer and Founding Trainer at Dogpound Gym. Before dating Paris, his name was well-known as a personal trainer for Hugh Jackman, Jasmine Tookes, Ryan Seacrest, and other big names in Hollywood. Rhys wasn't just an ordinary man from nowhere. Rhys and Paris became a power couple since the two are pretty famous amongst the celebrities.
Rhys didn't gain his success overnight. He has worked hard since his family was an immigrant from India, and they sought a better life in New York before finally being born to Rhys in the state.
Besides providing a place for celebrities and models to train, Dogpound was also featured once on a billboard at Times Square, and Rhys couldn't be any happier. He expressed his gratitude in one of his interviews.
"Having been born and raised in NYC by immigrant parents, Times Squares is the world's greatest stage. All I wanted to do was share the news with everyone. But, for our DP family, it was worth the wait to see the looks of shock, awe, accomplishment, and pride when we took over the heart of NYC," said Rhys to Downton Magazine.
Though Rhys seemed to never hesitate in sharing his career journey, it wasn't the case about his relationship. It wasn't clear when Rhys and Paris started dating. But, the news of their relationship first arose when Paris posted her picture with Rhys for the first time in September last year.
However, it wasn't until one month later that Paris called Rhys her "boyfriend." She wrote a sweet caption in one of her photos with Rhys,
"Missed #nationalboyfriendday by a few," wrote Paris for her photo kissing Rhys on the lips.
But, it made lots of people confused since Paris never really confirmed that she broke up with her previous boyfriend, Jack Griffo. So, we can see that some people are happy about it, but some of them are confused and devastated by the news.
"This is nice, but what about Jack" "I thought you were with Jack Griffo," commented some people. But Paris didn't seem to reply to any of them.
Paris Berelc and Jack Griffo
Before posting pictures with her current beau, we surely had no idea that Paris had broken up with Jack Griffo, whom we know from Christmas High Note, The 2020.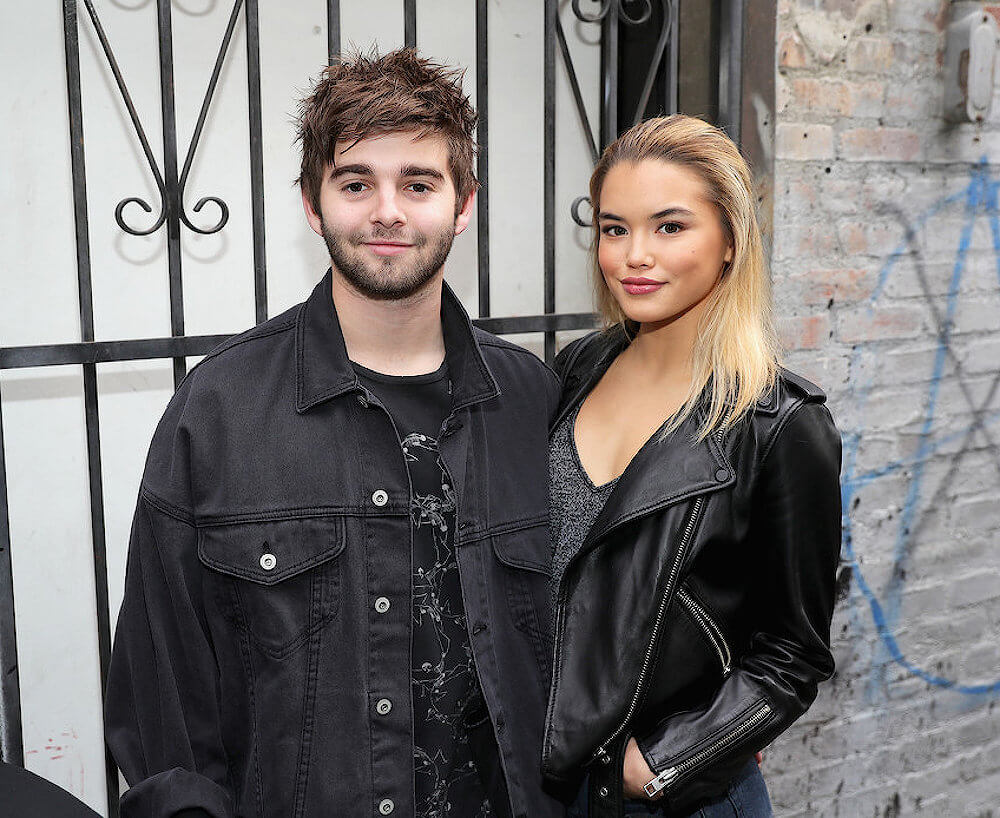 Though, in fact, Paris had mentioned that she split with Jack in early 2021, but many people were still surprised when she called Rhys, her boyfriend, on Instagram.
Paris announced her split on Instagram stories, saying, "We broke up. I moved on. End of story. That's all you all need to know."
Jack also didn't seem to have a problem moving on from Paris. He dated Mia Beyer not long after he and Paris separated. So what really happened between them? Were there any big fights between Paris and Jack?
Always Shared Their Sweet Moments and PDA Pictures on Instagram: Fans Were All Over Them!
Tracing back to their whole relationship journey, Paris Berelc and Jack Griffo always seem to be in good condition.
The two started dating in 2017. They always make sure to make other people jealous by constantly posting their cute activities and PDA moments on their Instagram (don't worry, guys, Paris will always tell everything on her Instagram, so you guys won't miss anything!).
During their first couple months together, people were living for all of their moments! Paris shared a lot of pictures with Jack, from celebrating Valentine's Day to coming to Coachella together. How cute!
She let the pictures speak and never forgot to add sweet captions in every picture.
"Four months feels like four days. Sorry for all the secret candids, babe, you're just so dang cute," wrote Paris when they celebrated their four-month anniversary.
But, don't get them wrong, it wasn't only Paris who showered Jack with love; he's also a man with sweet words and a heartwarming smile.
Jack also expressed his feelings and thoughts about dating Paris in his interview with Prune Magazine.
"Paris is so cool, and we love hanging out together. I've never been this excited about a relationship; it's a lot of fun. And I love having someone that is easygoing and caring." Well, no wonder Paris is the right gal for you, Jack!
He also added, "We're both doing the same thing. I'm starting Thundermans this summer again, and she's starting her new show. Her studio is right next to mine, so we're excited about that. We'll see each other at lunch." Awe, though we know that they were still teenagers at that time, we cannot help but wish that their relationship truly lasted forever!
Jack also loved to say sweet things and post their moments on Instagram. So now we understand why he said that he and Paris have a lot of things in common, right?!
In March 2020, the couple took a more serious step by adopting a puppy together! They named it Lady. And then, their sweet photos continued to become Instagram's trending topic until earlier this year, in which Paris announced their split. She never disclosed the reason for their breakup, so fans are left in the dark until now. Well, we hope that nothing bad was going on between them, though.
Looking at their life now, both Paris and Jack seem to be happier than ever with their partners. Good for them!
Peyton Meyer and Paris Berelc Were Dating?! The Truth Revealed!
Paris didn't seem to have a serious relationship before her sweet relationship and surprising breakup with Jack Griffo. But, don't worry, she's still linked with many hot men!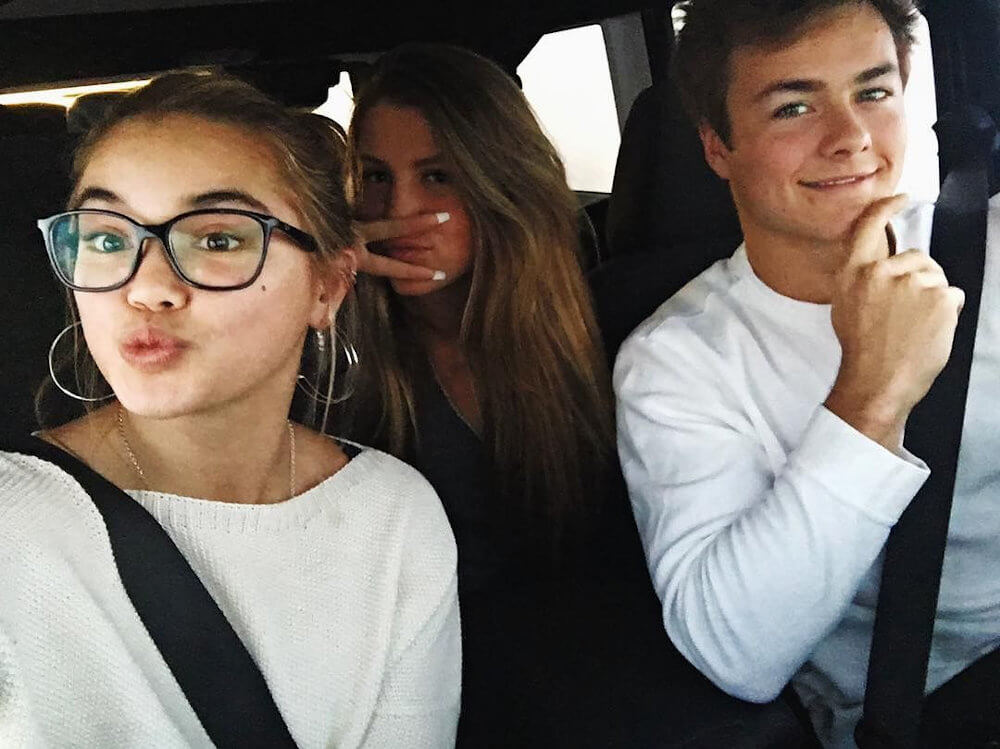 One of them is Girls Meets World actor Peyton Meyer. Though Peyton is currently dating Angeline Appel, he and Paris used to be close.
However, to know the details about them is another story since the actor kept his relationship private. The only time he ever mentioned his dating life was when he wished Angeline a happy birthday. He said that with such sweet words, and his girlfriend is one of the lucky girls to have a chance to date him!
"I keep my life very private for many reasons, but this I have to share with you guys. I met someone. We have been friends for years. Our individual lives were very complicated back in the day, so a romantic life together seemed impossible. I'm glad time had a funny way of changing that. I know you don't like your birthday but today's a special day. Happy birthday, beautiful," wrote Peyton on her Instagram. It would've been great if he was like that to Paris, too, but it seems like the two never really dated back then.
It looked like Peyton and Paris were just good friends. Peyton posted his pictures together on Twitter with his friends at a birthday party, which turned out to be Paris'. How can we know? Well, he wished happy birthday Paris by mentioning her Twitter username.
"The Bros!! Happy birthday, @parisberelc". From that, their relationship only seemed to be platonic. No matter how bad we wanted them to be together (because they sure looked hot as a couple!), there was no romance between them, guys!
Reunited with Jake Short, Paris' Costar in Mighty Med
The next guy we have on the list is Paris' co-star from Mighty Med, Jake Short. In fact, they just had their reunion after a long time not seeing each other!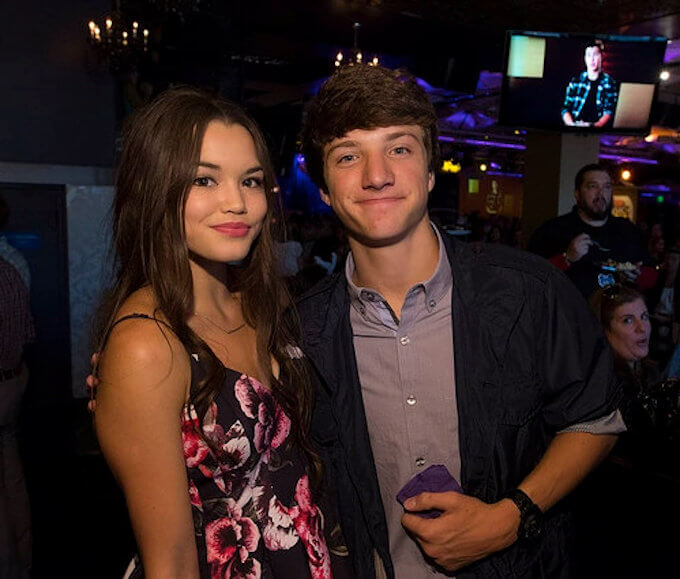 Paris and Jake just posted their selfies together in June 2019 in a cute black-and-white Instagram post! The two looked close as if they had known each other for a long time.
In the picture that Paris posted, Jake was smiling while Paris wrapped her arm around him. Of course, Paris wasn't smiling, but she put her model-look: serious but sexy. Jake, on the other hand, looks more playful and cheerful than her.
The caption that Paris wrote goes, "He stole my glasses!"
Did the two date when they worked together in Mighty Med? Well, neither Jake nor Paris ever spoke about them dating, so it was a mere rumor.