Rachel Zegler Celebrates Life by Inking Her Skin, Here Are Some of Her Tattoos and the Meanings They Hold!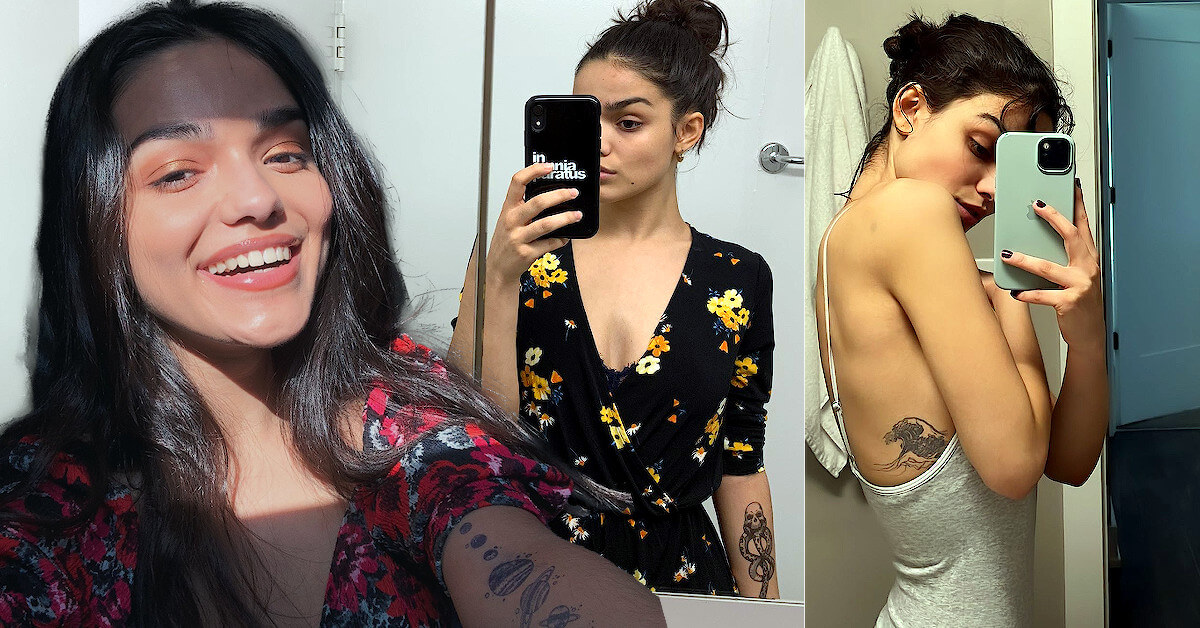 Rachel Zegler is undoubtedly one of Hollywood's rising actors currently receiving many people's attention. Thanks to her roles in several of the most awaited movies, such as Shazam! and The Ballad of Songbirds and Snakes, Rachel Zegler is slowly making her name as one of the biggest young actresses in Hollywood!
That said, fans began to notice multiple small things in Rachel's life, including her fashion and several inks adoring her skin! Read on to discover how many tattoos Rachel Zegler has and the meanings behind each of them!
How Many Tattoos Does Rachel Zegler Have? Are They Real?
While it is never wrong to commemorate milestones and achievements by imprinting them on your skin, tattoos are lifetime commitments! There have been one too many cases of celebrities regretting their tattoos which they got when they were drunk.
Also Read: Rachel Zegler and the Only Boyfriend She's Ever Dated Publicly
Now, Rachel Zegler may be young, but she isn't impulsive or irresponsible! The actress seems to realize she isn't ready to commit to any permanent tattoo yet, so she has only had multiple temporary tattoos throughout the years!
So far, Rachel has been sporting two temporary tattoos on her right rib and three designs on her left arm.
The Truth Behind Rachel Zegler's Tattoos and Their Meanings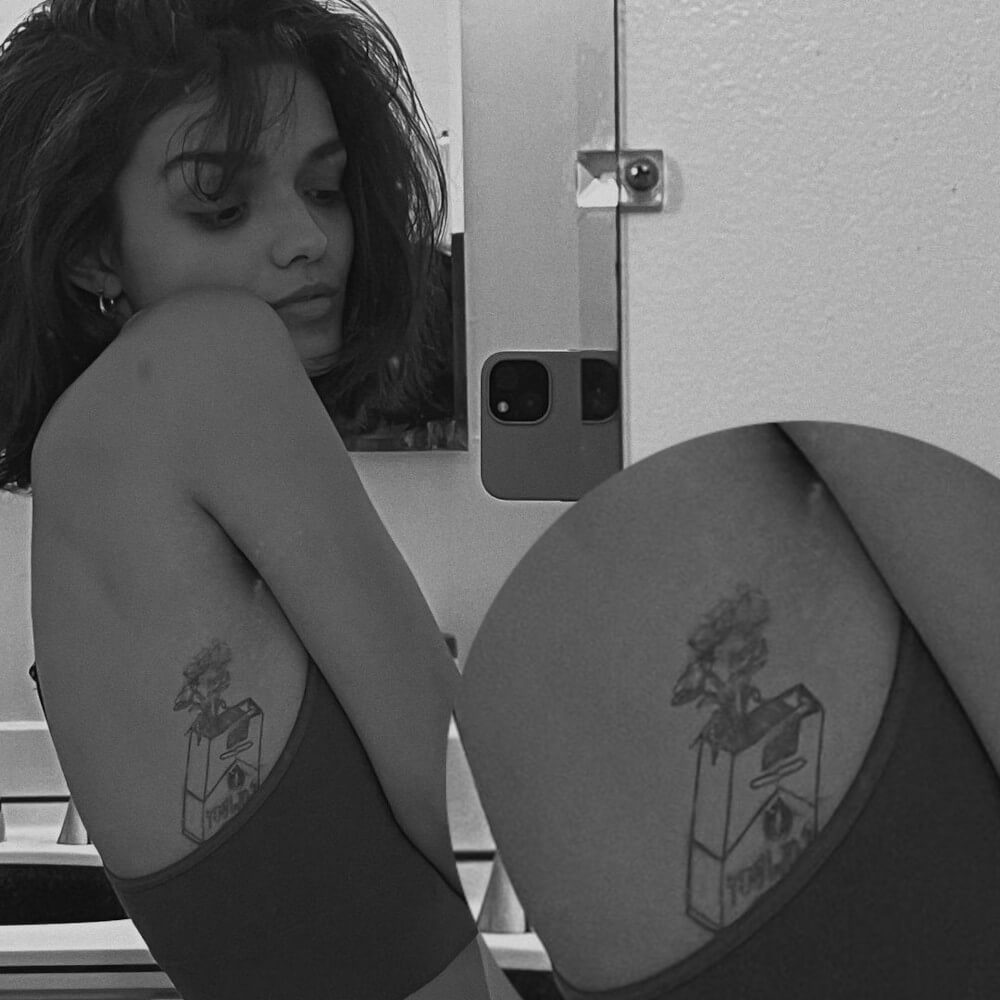 Rachel Zegler is one fashionable lady, that's for sure. Therefore, it's unsurprising that her tattoo designs were all pretty and aesthetic!
However, her tattoos hold so much more meaning than being lovely accessories now and then.
Although her tattoos are all temporary (that we know of), that doesn't make Rachel ignore the meaning and symbolism of each design! Starting from her rib tattoos, Rachel once snapped a picture of her cigarette pack tattoo. Mostly, a cigarette pack tattoo holds a meaning of someone who's daring or who's trying to fight their bad habits.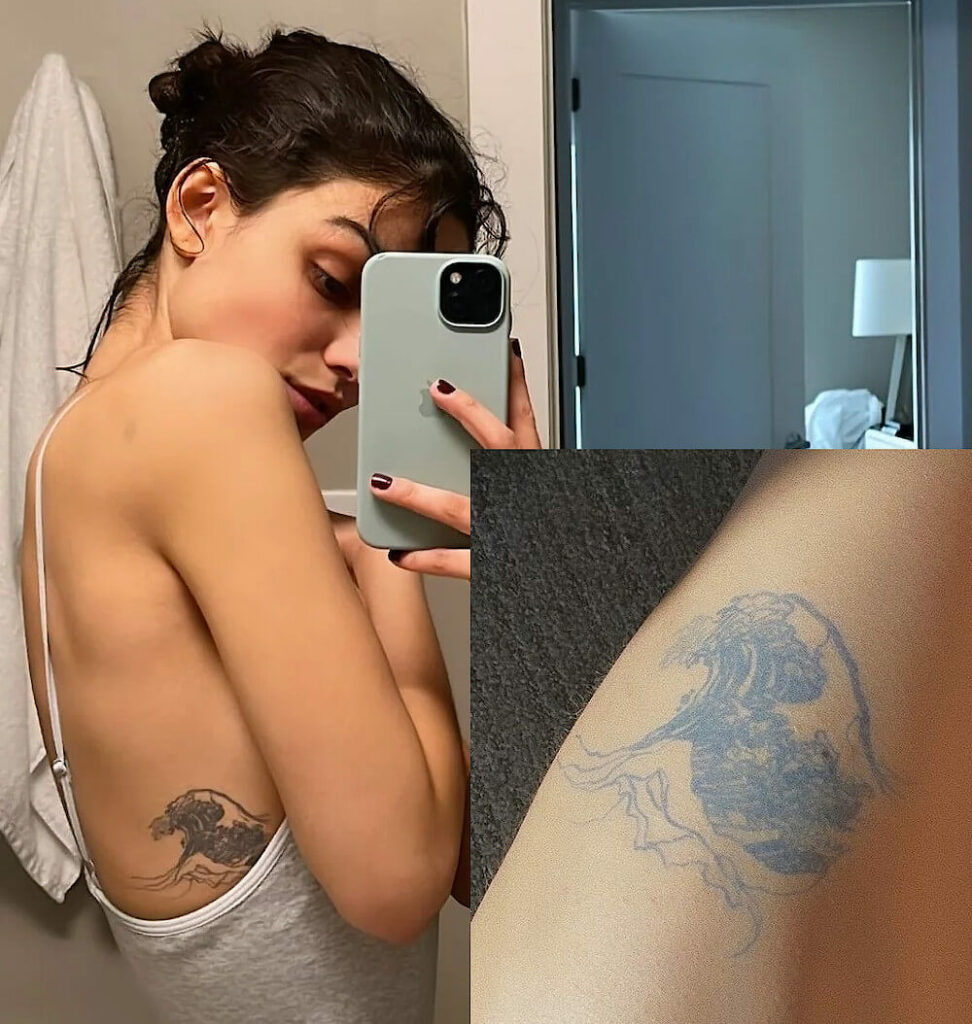 The actress shared another mirror selfie showing a new tattoo on the same spot sometime later. This time it showed a wave tattoo. According to multiple sources, a wave tattoo can be seen as a reminder that someone is similar to the roaring wave.
Someone can bring either benefits or destruction to their surroundings depending on how they learn to "harness their power."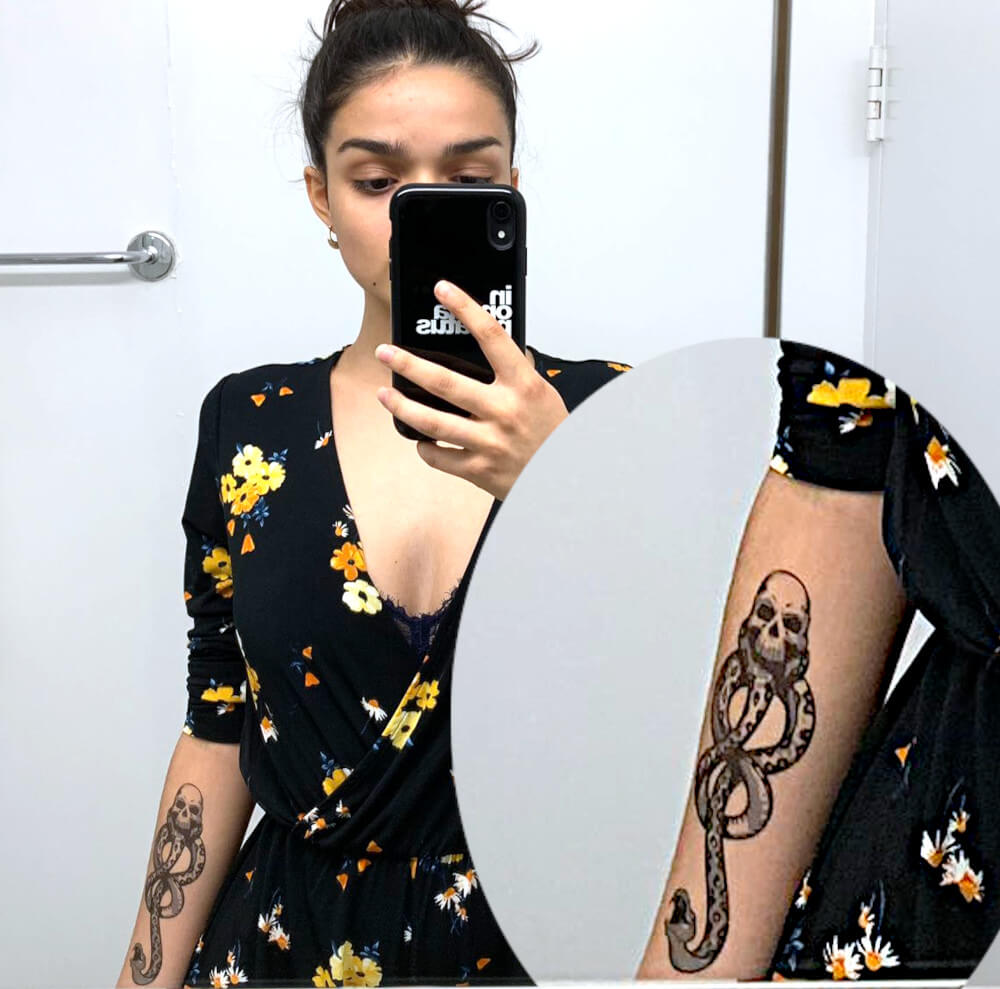 Moving on to Rachel Zegler's arm tattoos, the meanings they hold weren't any less deep! The first tattoo fans noticed was a skull and snake tattoo in 2019. While the design might seem dark, this tattoo could also serve as a reminder and motivation for us to make the most of our time on Earth.
See Also: Pedro Pascal 4 Tattoos & Meanings
You know, YOLO, but make it more philosophical!
Next, Rachel traded the relatively dark design with a solar system tattoo in February 2021. This tattoo has multiple meanings, from the willingness to learn new things and the unknown, manifesting their dream, to promoting harmony and unity.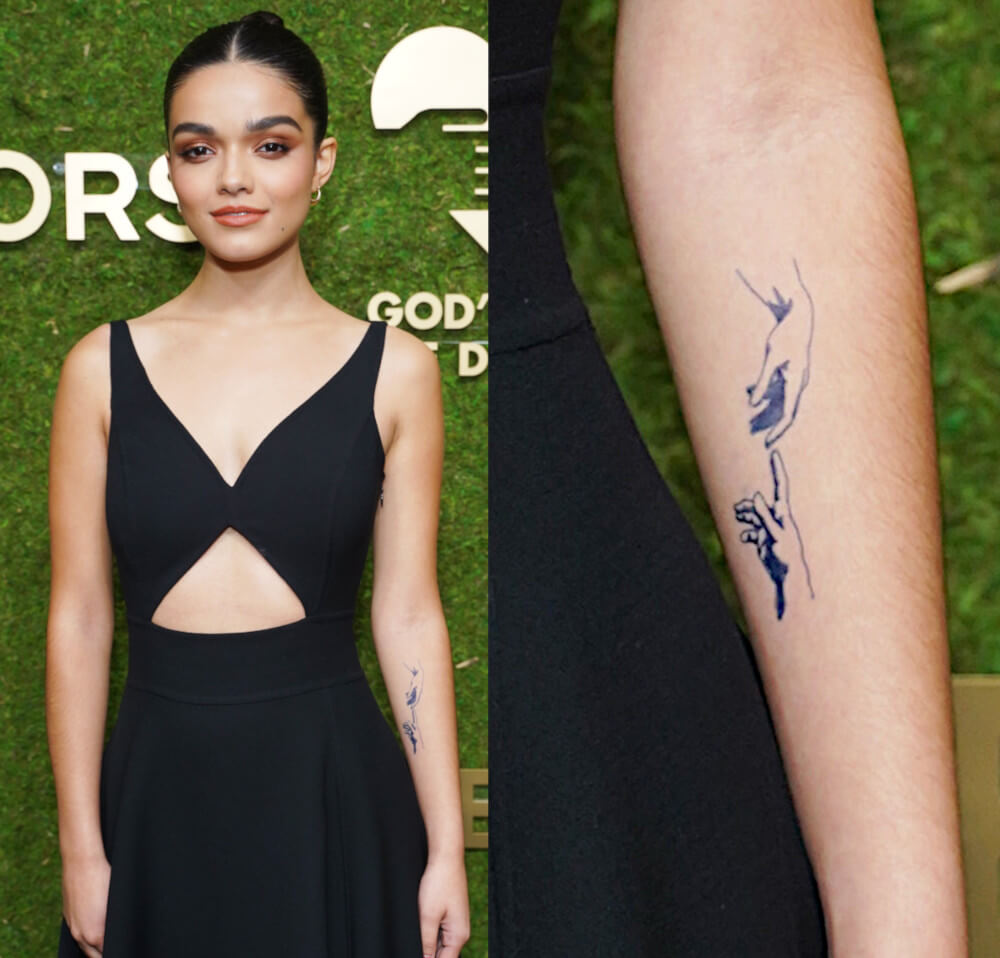 The last time Rachel was spotted sporting a tattoo was during a Michael Kors event later that year.
This time, she chose the design of the creation of Adam, which means, quite as what the Bible says, that God created men according to His image.
Does Rachel Zegler Have A Tattoo of Oscar Isaac?
Rachel Zegler once surprised fans by posting a tweet that announced she "got a tattoo." However, it turns out Rachel took "tattoo this on my forehead" to another level! Yep, the actress edited a picture of Oscar Isaac holding her tweet, fangirling about the actor.
While the whole interaction was funny, at least Rachel was sober enough not actually to tattoo the picture on her forehead!
Read Also: Who Is Oscar Isaac Wife? All About His Married Life & Relationship