Queen Latifah Partner: Everything to Know About Eboni Nichols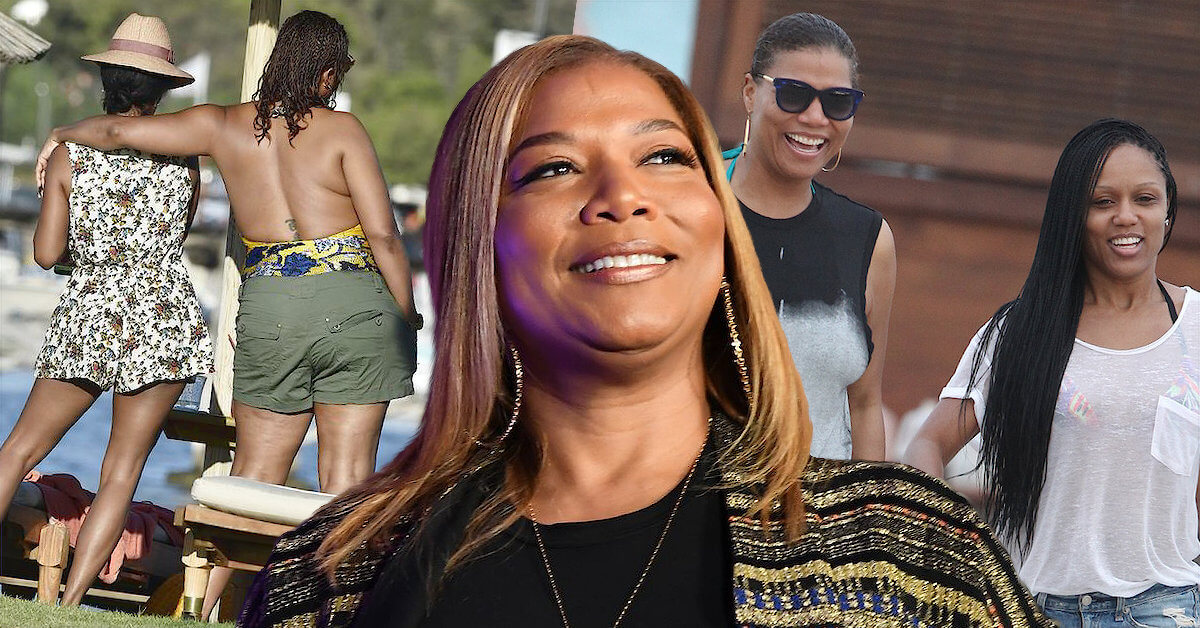 Queen Latifah is a talented rapper, singer, and actress. Her rapping career peaked in the late 90s, when her third album, Black Reign (1993), became the first solo female rapper album that got RIAA certification. One of her singles, called U.N.I.T.Y, even won a Grammy Award and snatched rank 23 on the Billboard Hot 100. 
Queen's acting career, including Living Single and 22 Jump Street, had led her to receive massive recognition. She seems to like having everything figured out. Her love life? It seems pretty good as well.
Who is Queen Latifah partner Eboni Nichols?
Queen Latifah is shining not only in her career but also in relationships. She's known to be very vocal about voicing her support for equality and the LGBTQ+ community.
Queen also never backs down when it comes to telling the world that she's into girls, but she's never the kind of person who provides too many details about her private life.
However, it is no secret that she's been dating a Hollywood choreographer, Eboni Nichols. Like Queen, Eboni had also worked with A-listers throughout her career, including Jennifer Lopez and Beyoncé.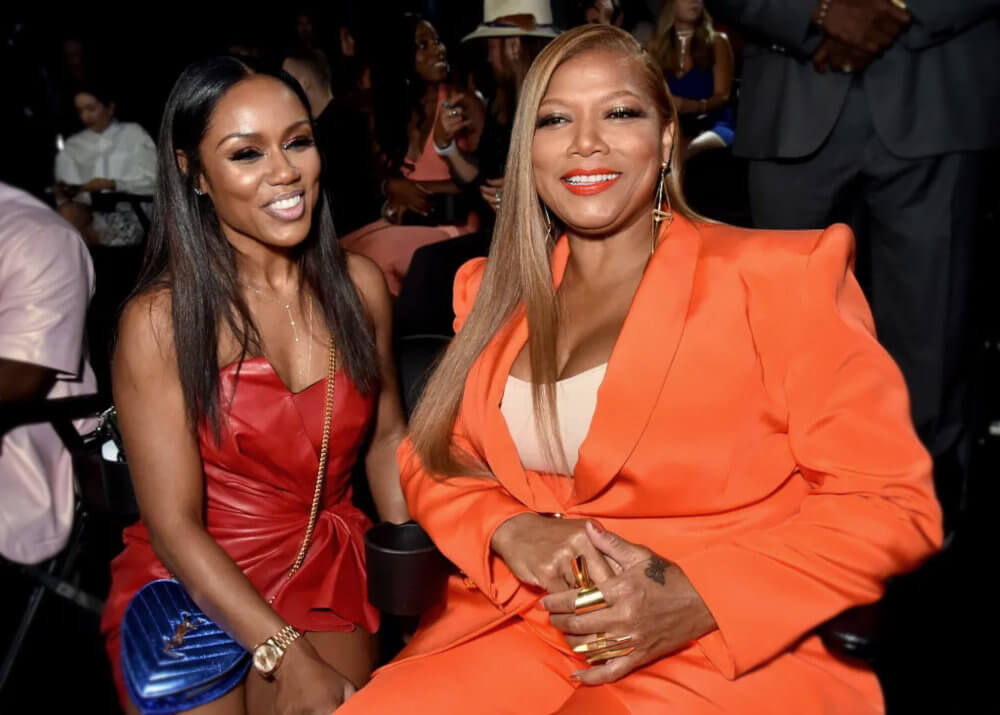 Eboni Nichols and Queen Latifah became an item in 2013. Since then, their relationship has been going nowhere but up. Even though the two tried their best to keep it under the wrap, fans can't help but gush over how sweet and supportive they are with each other.
When Queen received her BET Awards last year, she expressed her gratitude toward her lovely girlfriend in her winning speech. The whole nation was shocked yet so happy for this couple. 
"Eboni, my love," she said in her speech. She also mentioned "Rebel, my love," which is the son that she shared with Eboni.
Latifah then ended her speech by making a peace sign and said, "Peace – happy pride!"
Are Queen Latifah & Eboni Nichols Married?
Queen and Eboni met for the first time on the Dancing with the Stars set, and they hit it off in no time. Even though the two always avoid questions about their personal life, Queen and Eboni finally decided to be ready to go public and start a family together.
"Whomever I might be with, I don't feel the need to share it. I don't think I ever will," answered Queen in her interview with People in 2007. 
"You don't get that part of me. Sorry. We're not discussing it in our meetings," stated Queen in her 2008 interview with New York Times. In her other interviews, she also treated the statement whenever she got a personal question. 
Well, that was way before she met the love of her life. When we meet the right person, everything can change.
Ten years after that interview, Queen stated that she was ready to be a responsible adult by starting her family.
"I had to get a lot of partying out of my system for about 40 years early in life. I'm good now. I think I'm ready," she added.
That doesn't mean that they go all out and post every little detail in their relationships, though. The two still stick to who they are and continue to do what's comfortable for them by keeping their private life to themselves.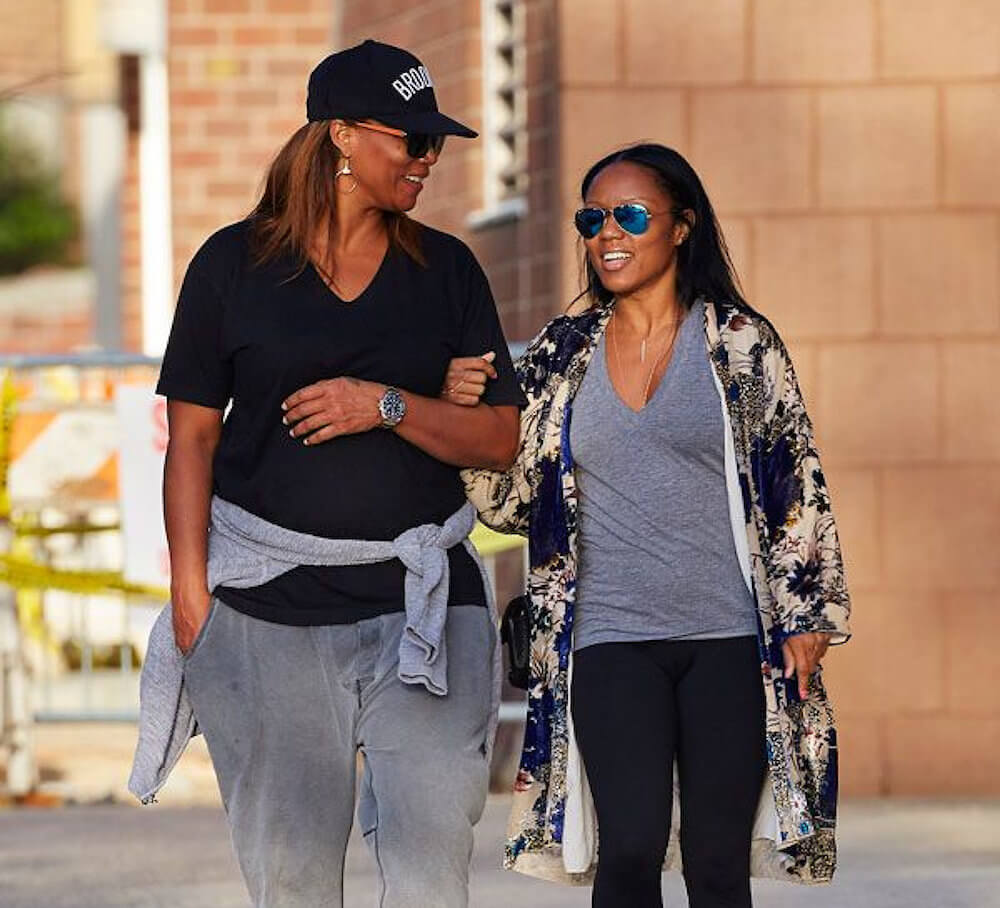 Despite dating a big star, Eboni maintains to stay off any social media. Meanwhile, Queen owns an Instagram account with more than 6 million followers. Still, she never posted anything about Eboni. So, her speech at BET Awards last year was her first time to address her girlfriend explicitly – and her son.
Wait, girlfriend? So Queen and Eboni haven't tied the knot yet? Neither of them makes an official statement explaining their relationship status. Rumor has it that the couple was engaged in 2017. Others said that they got married in a secret ceremony around 2017. One of their fans wrote a tweet that supports the latter speculation.
"Yaaaasss, Queen Latifah shouted out her wife & said Happy Pride! Let's goooo!" wrote an account with the username @RighteousRoar.
Many people on Twitter said Eboni was Queen's wife. However, we can't know if the pair hasn't made any official statement yet. Despite that, they continue to be inseparable.
On Raising Their Son Together
We've mentioned earlier that Queen was finally ready to start a family with Eboni. Two years after that interview, they welcomed a baby boy named Rebel. In 2020, this iconic couple will expand their family member.
The name was just revealed in Queen's BET Awards speech in 2021. That speech gave us so much information that we need to know because Queen never mentioned Eboni and Rebel anywhere.
Radar Online first uploaded the picture of Queen and Eboni's baby. Since then, people have been longing for more information about him. But, as we all can already predict, Eboni and Queen wanted to keep their son's life out of the public eye. We agree that it's a wise decision to remember how social media and celebrity news have ruined some celebrities' lives.
It turned out that Rebel came to this world only two years after Queen lost her mother due to cancer. A reliable source told Radar Online that Queen "has never been so full of life." Other sources also added, "Eboni and the baby have given Queen something special to live for."
Of course, we all want to see more of this happy family on social media. But, we have to respect their decision to desire more privacy and peace. So long that we know they're happy together, that's all that matters! Right, guys?
A Past Relationship with Jeanette Jenkins
Let's get into Queen Latifah's past relationships. Queen has always been overly private about her personal life. When she finally addressed Eboni and Rebel in her speech, everyone was shocked and couldn't stop talking about it because it was such a very rare moment that we can get from Queen.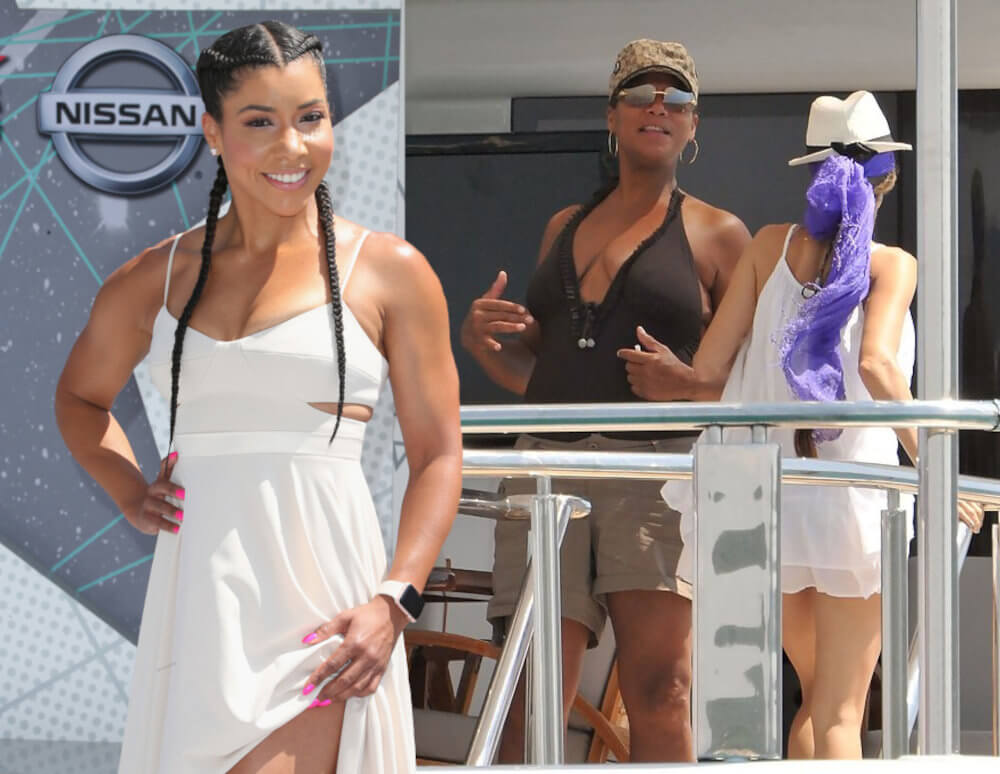 Before meeting Nichols, Latifah was in a relationship with a personal trainer Jeanette Jenkins. Just like her time with Nichols, Queen and Jeanette also didn't reveal much about their relationship.
The couple were reportedly dating for around eight years (that was a pretty long time!), but neither of them ever confirmed anything.
In 2014, the news about Jeanette came up again on the news not because she rekindled with Queen but because she finally moved on – with a much younger man this time.
"This is the woman at one point she [Queen Latifah] thought she'd end up with for life," told one of the sources to The National Enquirer.
Jeanette and Queen were reportedly planning to get married. But again, the couple never spoke anything to confirm or deny that. Jeanette even insisted that she had always been straight. 
In 2010, everything got more and more confusing. Some paparazzi caught Queen and Jeanette getting comfortable with each other on a yacht that belonged to Alicia Keys, following Alicia's wedding in the Mediterranean.
That didn't mean anything if Queen and Jeanette didn't even admit that they used to be an item. Until now, the truth about whether or not these two were dating remained a mystery.