Who is Henry Simmons Wife? Insight Into His Love Life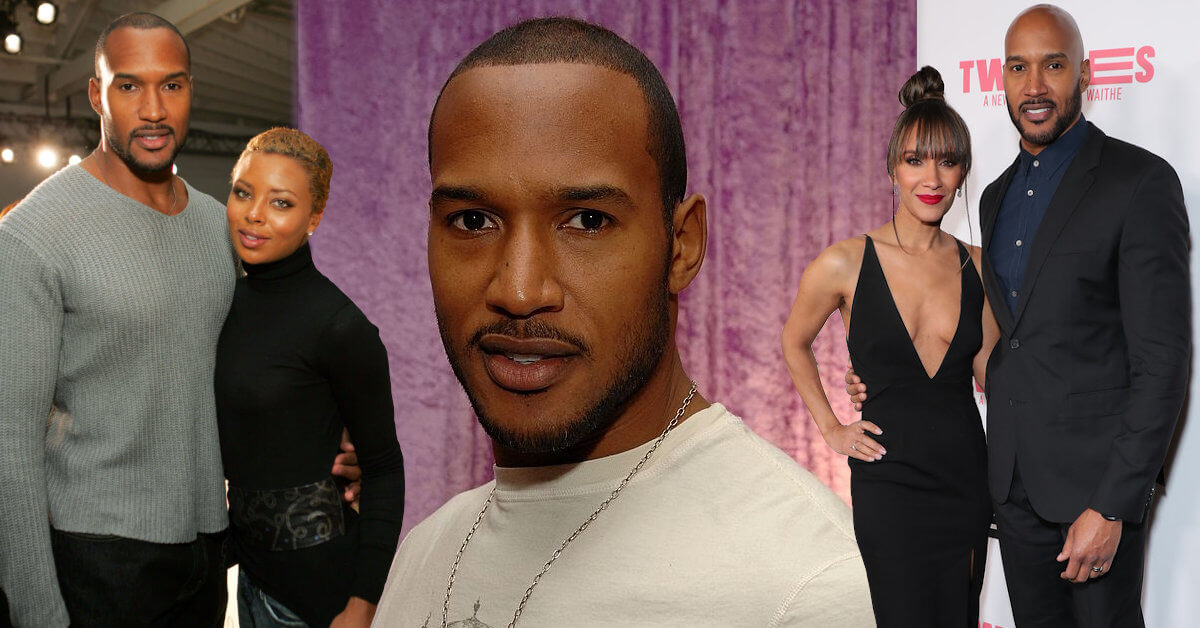 Who can resist a hot, athletic, AND talented actor like Henry Simmons? With a handsome face and masculine persona, we cannot help but wonder what kind of women that he likes. Since he played Alphonso "Mack" Mackenzie in Agents of S.H.I.E.L.D., he got more and more recognition because he doesn't only serve looks but talent.
Simmons is linked with many hot and pretty women throughout his career: from his fellow actor, models to athletes. Names like Eva Mercille and Michelle Williams are on the list of his girlfriends.
If you want to know more about Henry Simmons's wife, then this article is made for you!
Finally Settle Down with his Wife, Sophina Brown
Bad news for you all ladies, Henry Simmons is officially off the market! He is a married man, with an actress Sophina Brown as his wife. The two got married in May 2010 and had been going strong ever since.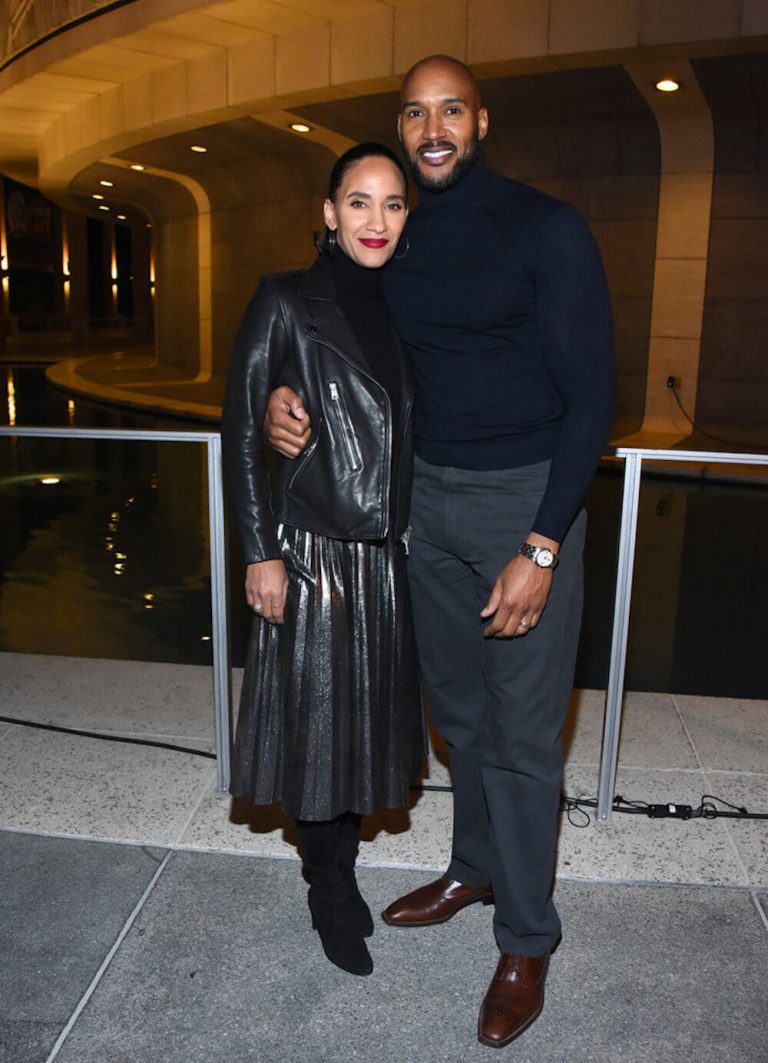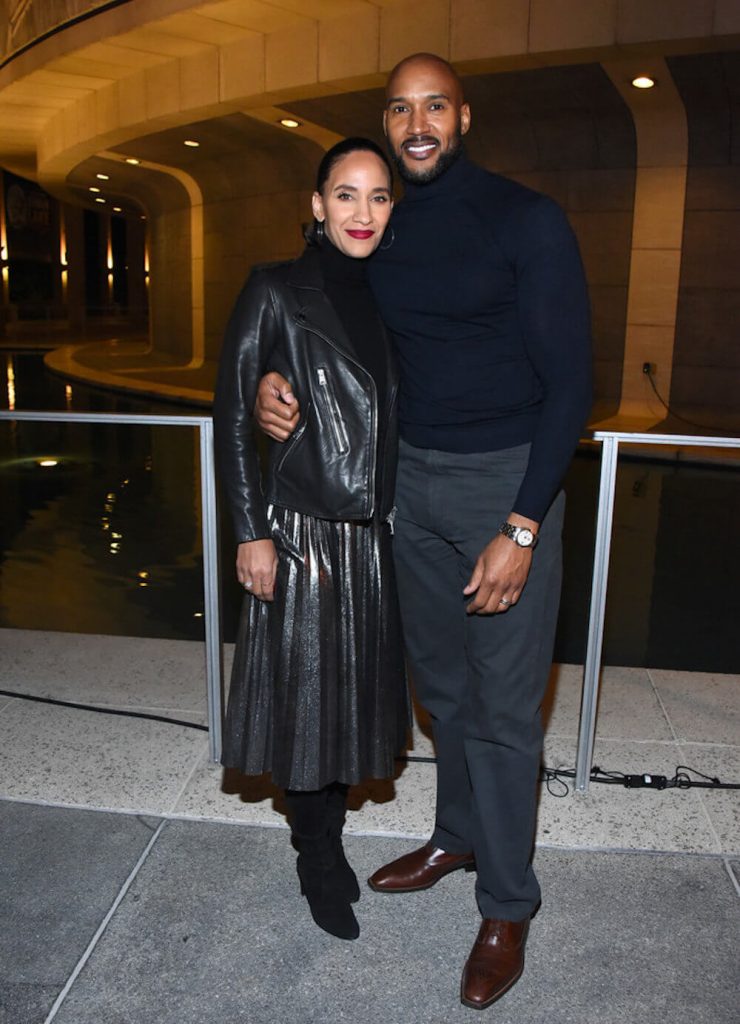 Sophina Brown and Henry Simmons first met in 2006, where both were cast in the legal drama made by James Woods. 
Unlike Simmons' other relationship, he is pretty opened about telling the world that he got a wife. He even looked as he is very proud of having Brown.
Simmons once posted a picture with his wife and a couple of their friends, Dorian and Simon Missick. He also wrote a sweet caption that goes,
"CONGRATULATIONS to my wife, Sophina Brown, and everyone involved."
In that picture, Sophina was so beautiful with a white blazer paired with black trousers.
Another good thing about this pair is there isn't any negative rumor going around them. Unlike many married celebrities full of controversy and drama, this couple is far from all of that.
There have been no reports like affairs with other people, some differences that they can't work on, or any gossip about them planning to get a divorce (it seems like everybody got divorced these days)—no wonder this couple has become everyone's favorite.
And just like Simmons, Brown is also pretty much a private person. She doesn't even have Instagram or Facebook account. So for her, privacy and quiet life are what she always needs.
However, it seems like Brown and Simmons seem not too interested in having children. After nearly eleven years of marriage, they haven't had any children. The two looked pretty much enjoying each other's company, though, so maybe they want to keep their little family for quite some time.
Before finally settle down with Sophina Brown, Henry Simmons had dated many women. We will dig deeper about each one of them here!
Being a Couple with Sharon Leal Despite Nine Years Difference
Simmons' most recent relationship before marrying Sophina Brown is Sharon Leal, who appeared in Addicted. There isn't clear information about when they started dating and for how long, but their age differences are something we cannot ignore: Sharon Leal is nine years younger than Henry Simmons. How did these two end up being together?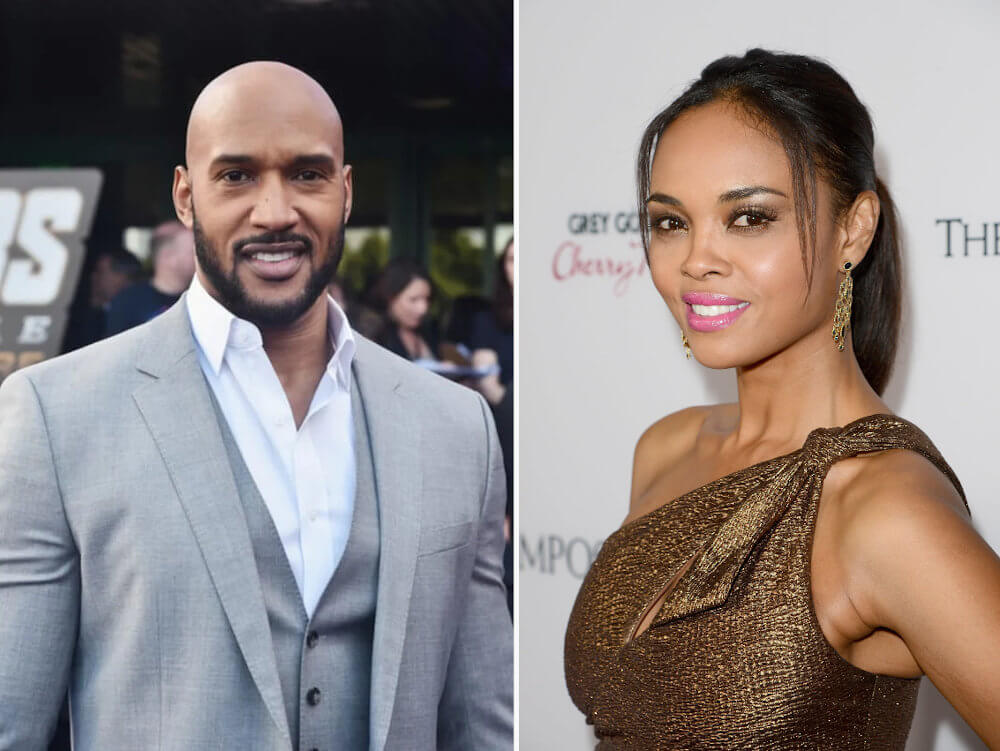 Unfortunately, they hardly talk about their relationship publicly. Though we might know that Henry Simmons is pretty open to disclose who he is dating, he never gives out too many details about what's going on in the relationship. We're talking about a mysterious guy here.
However, the rumor said the pair didn't last long; it didn't take too much time for Simmons to date Sophina Brown after the breakup finally.
We hope that we can find more information about Leal and Simmons later in the future!
Henry Simmons and Michelle Williams Hugging and Cuddling Publicly
Henry Simmons' next girlfriend is the former Destiny's Child singer, Michelle Williams. Simmons has been her biggest fan since forever! Some media stated that Henry Simmons had always been coming and watch his girlfriend during William's play in the L.A Production of the musical The Color Purple.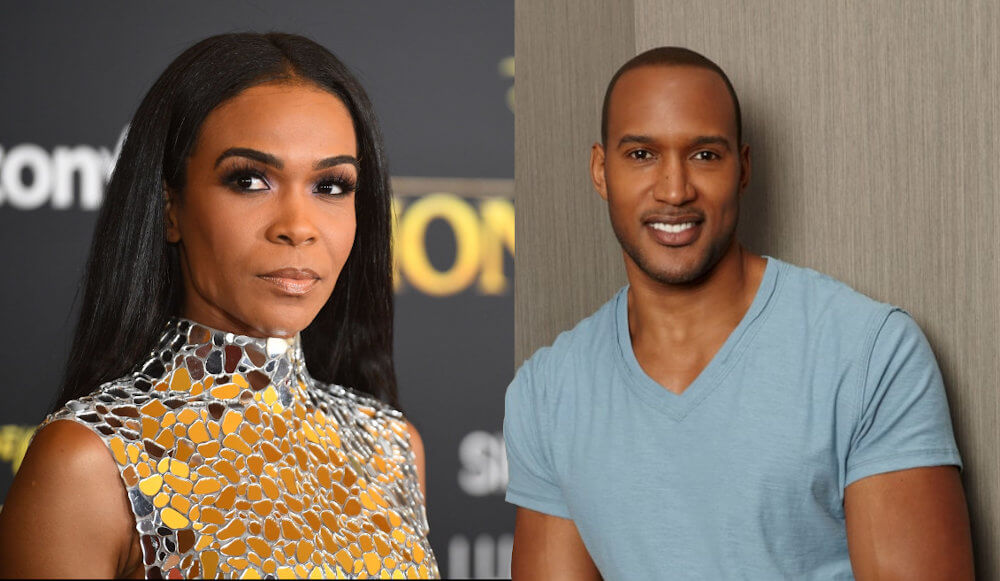 A reliable source also told the media that William and Simmons had been showing their P.D.A. moments.
"They're so cute, always hugging and cuddling. They look so happy together," the source stated.
However, their relationship didn't seem to go anywhere. They no longer made appearances publicly, not long after the rumor came out. However, they were reportedly dating back in 2008, and not sure exactly when they broke up.
Just like Simmons, Michelle Williams continued dating after they split. In 2018, she got engaged with Chad Johnson. The two seemed perfectly good together, even though they are no longer together at present times.
Williams' relationship with Chad seems unstable, and people want to dig deeper into her life with Chad. Well, since we cannot get any information about her time with Simmons, her current relationship would probably give us a hint to know what kind of person Michelle Williams is, right?
On Dating Lauren Sanchez, and Included in Her Lists of High Profile Lovers
Lauren Sanchez probably sounds familiar to you all. Remember the rumor about Jeff Bezos's divorce from his ex-wife? Yes, Sanchez's name was there due to the cheating allegations and even the one who caused the divorce in the first place.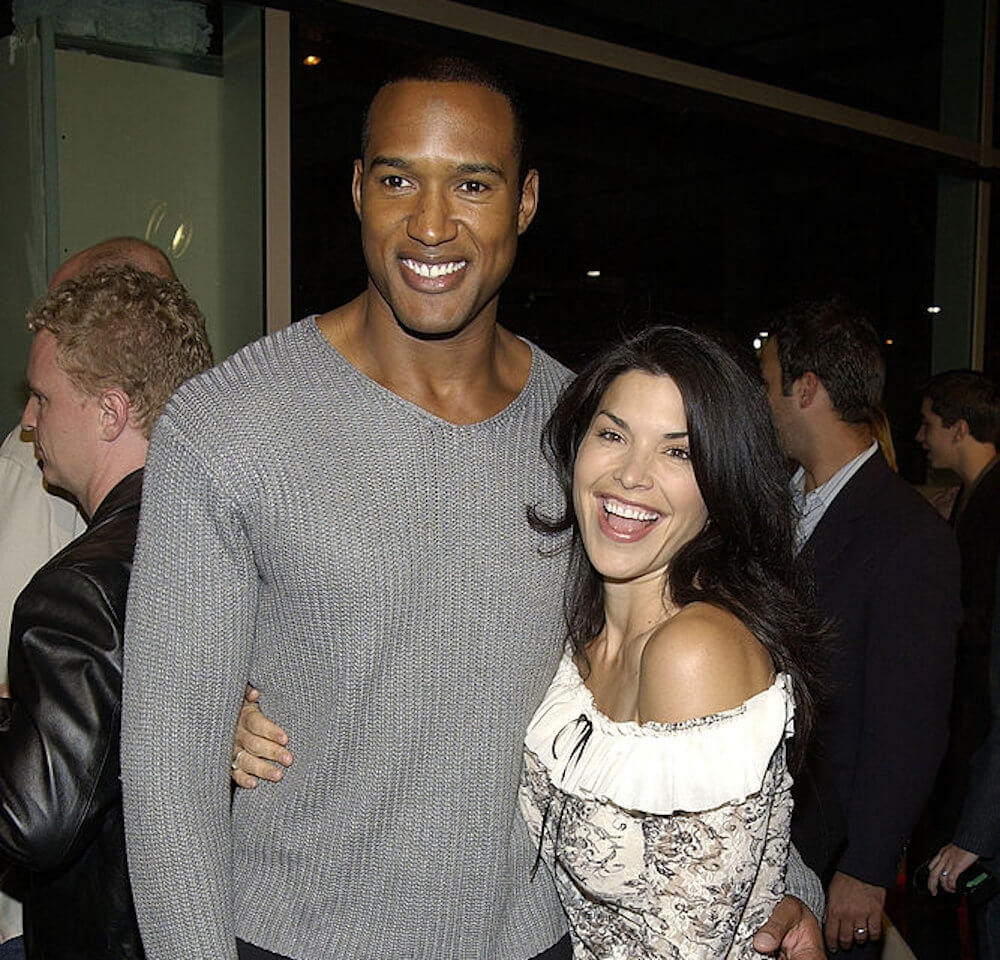 Sanchez used to work as a news reporter and then left journalism after she made her way up to the top in Fox News. She continued to work for a short time in a production company, Pursuit Productions. Then, she left again and decided to pursue her long-life career in flying a plane instead. She got her licensed to fly airplanes in 2011, then later helicopters in 2016. That does sound pretty cool!
Sanchez had a reputation for climbing her way up. Apparently, not only in her career but also in her love life as well. And before Bezos, she also dated Henry Simmons. So this girl is something, isn't she?
Unfortunately, it is not clear how long the pair dated, but they broke up in 2003. However, some media even stated that Sanchez and Simmons were engaged, but it didn't last long. The two never publicly said a word about their relationship and let all their stories fizzled out as Sanchez continued to date some high-profile men.
At present, Sanchez looked more open and brave about her relationship with Bezos. She's having a fling with the world's richest man. Normally, her name is being talked about everywhere and in every media.
That's not the case with her relationship with Simmons. Well, Simmons might not be the richest man in the world, but bragging about having him as a boyfriend could be a life changer! But, the two decided to keep it all private.
Maybe because Henry Simmons himself is a very private person as well? If we're looking at all Simmons' relationships in the past, he never publicly talked about it. So, this time with Sanchez is just no different for him.
A Brief Romantic Moment with Rolonda Watts
Next, we have Rolanda Watts. An American actress, producer, novelist, motivational speaker, and radio talk show host. What?! How can someone be THAT talented?!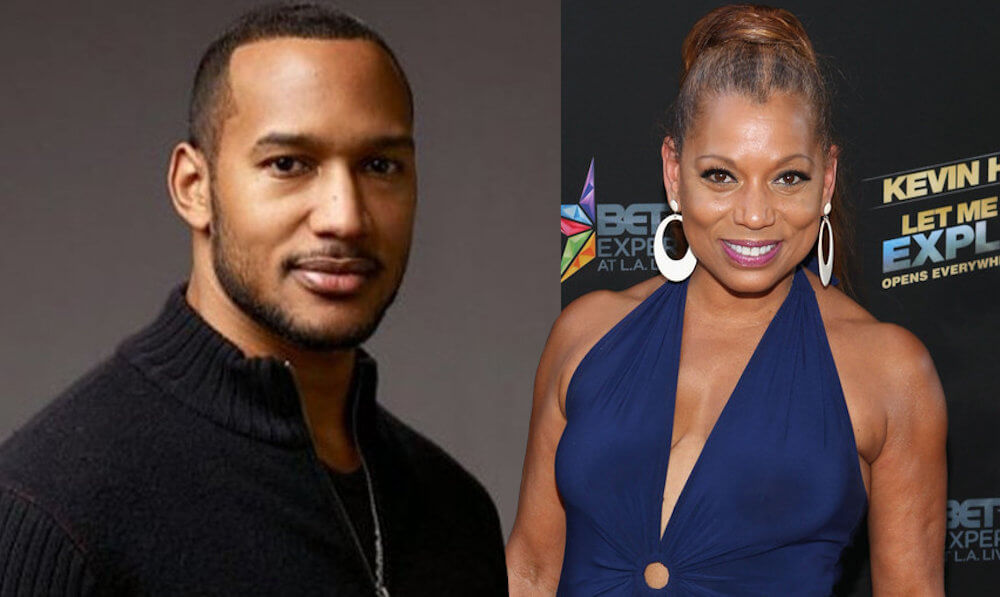 Watts and Simmons only dated for a brief moment, though. They started dating in 2005 and then broke up in the same year. However, Watts herself stated that she and Simmons were "always far better friends than lovers."
During Watts' interview about her novel Destiny Lingers, she talked a bit about how her relationship with Henry Simmons went.
"Henry and I enjoyed one date. My fondest memory is the two of us devouring sushi and enjoying laughs at Katana on Sunset," she recalled.
Well, maybe they were meant to be best friends only. A good relationship doesn't have to be a romantic one.
Henry Simmons and Eva Marcille
Still, in the same year with Rolonda Watts, Simmons then dates with Eva Marcille, who was his fellow actor. She is also a fashion model and television personality. Mercille first gains huge recognition by winning the third cycle of America's Next Top Model.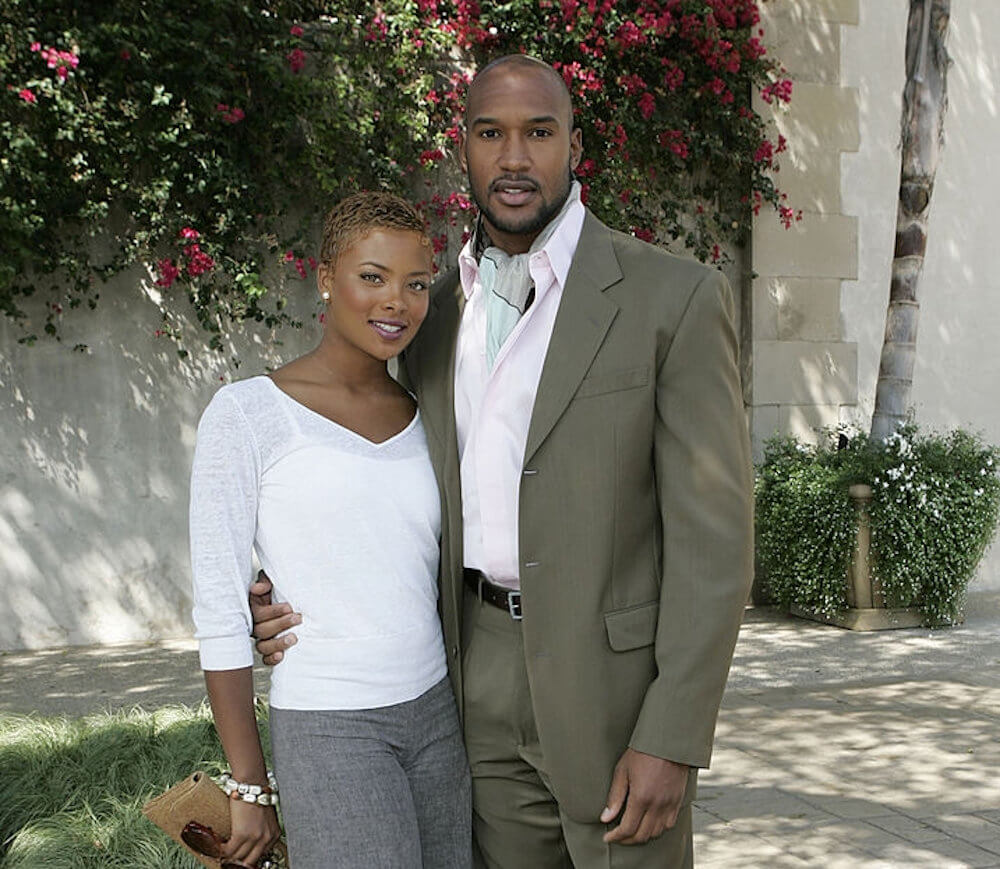 Well, Mercille and Simmons' relationship was even more ridiculous because it only stayed for less than a month. According to some sources, they began dating in June 2005 and split at the end of the month.
It seems like Henry Simmons likes to play around, huh?
One More Girl that Simmons Date Under the Radar, Tracee Ellis Ross
Do you all start to lost track of Henry Simmons' past relationships and rumors? Well, this girl might make you all even more confused because the two were dating in real life, but we can't possibly know when and for how long.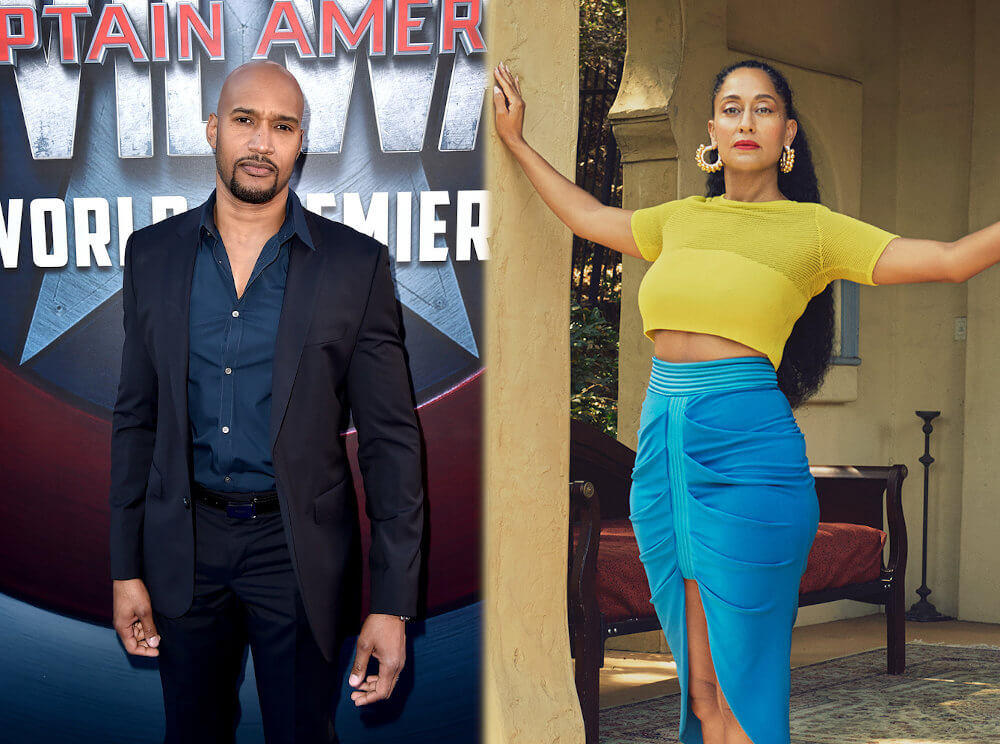 This girl is Tracee Ellis Ross, an American actress, singer, producer, director, and T.V. host. Her lead roles in Girlfriends from 2000 to 2008 had seized many people's attention on her.
Ross and Simmons were reportedly dating, but nobody can tell the exact time. Other than Henry Simmons, Ross herself had dated several famous males like Chris Webber and DeRay Davis.
There isn't any sign of them in the form of pictures or moments together on the internet. So, well, it's safe to assume that this pair also cannot maintain their relationship to last long.