Does 'Zombies' Star Milo Manheim Have a Girlfriend? His Dating History
Unlike his career thus far, the private life of this actor rarely made it to the public.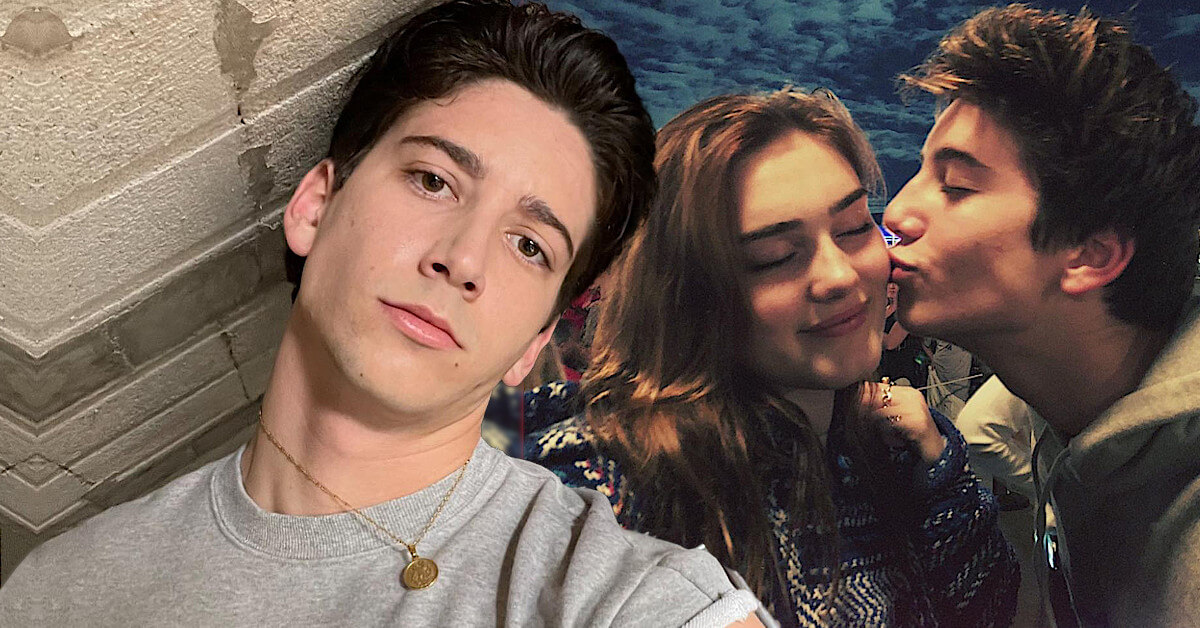 Hollywood has endless types of artists working inside its walls. Some artists enjoy flaunting their fame or relationships; others try to keep it low under the limelight. Especially when talking about younger artists, they tend to keep everything under wraps.
In today's article, we look at one of the best upcoming actors in Hollywood. His career has steadily risen since his debut, and we hope it will continue its upward trajectory.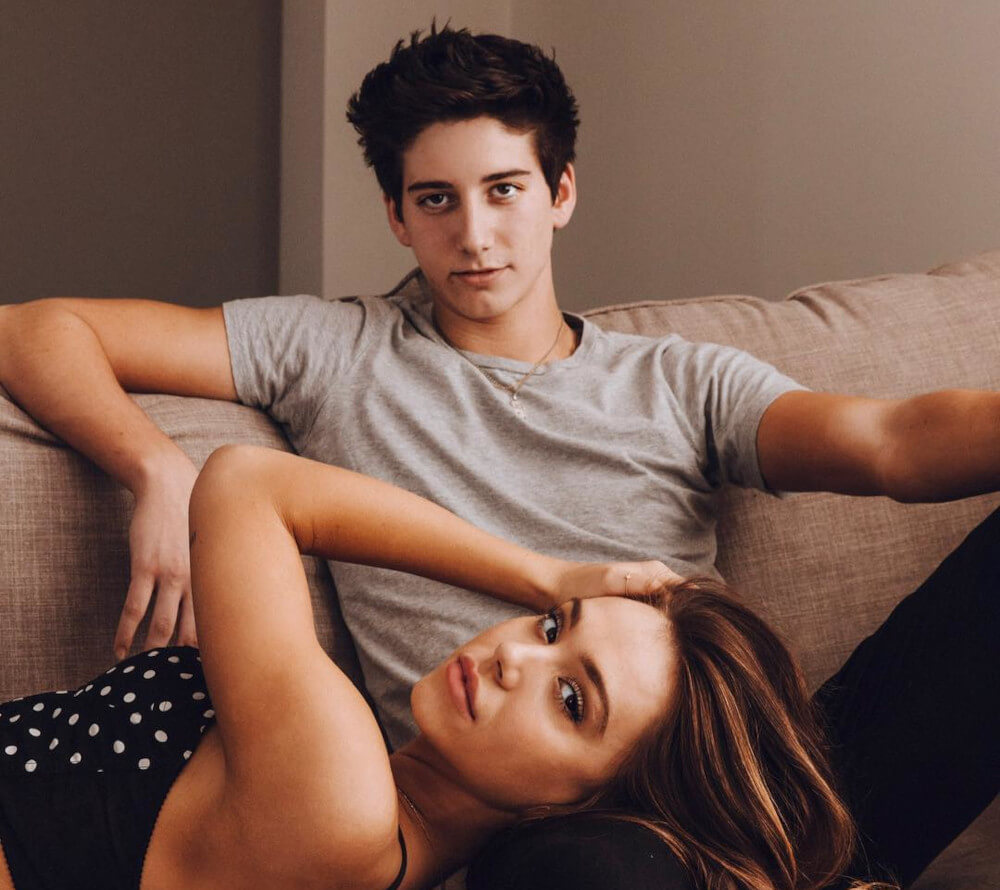 Did Holiday Kriegel and Milo Manheim have a thing before?
Milo Manheim is the name we knew after he appeared in Disney's TV series and movie "Zombies." As we said previously, his work on the title earned him the title of one of the best upcoming actors in Hollywood.
Despite that, we found some glimpses that Milo also likes to be the center of observation from the media. In 2018, some media reported that Milo Manheim had something romantic blossoming between him and Holiday Kriegel.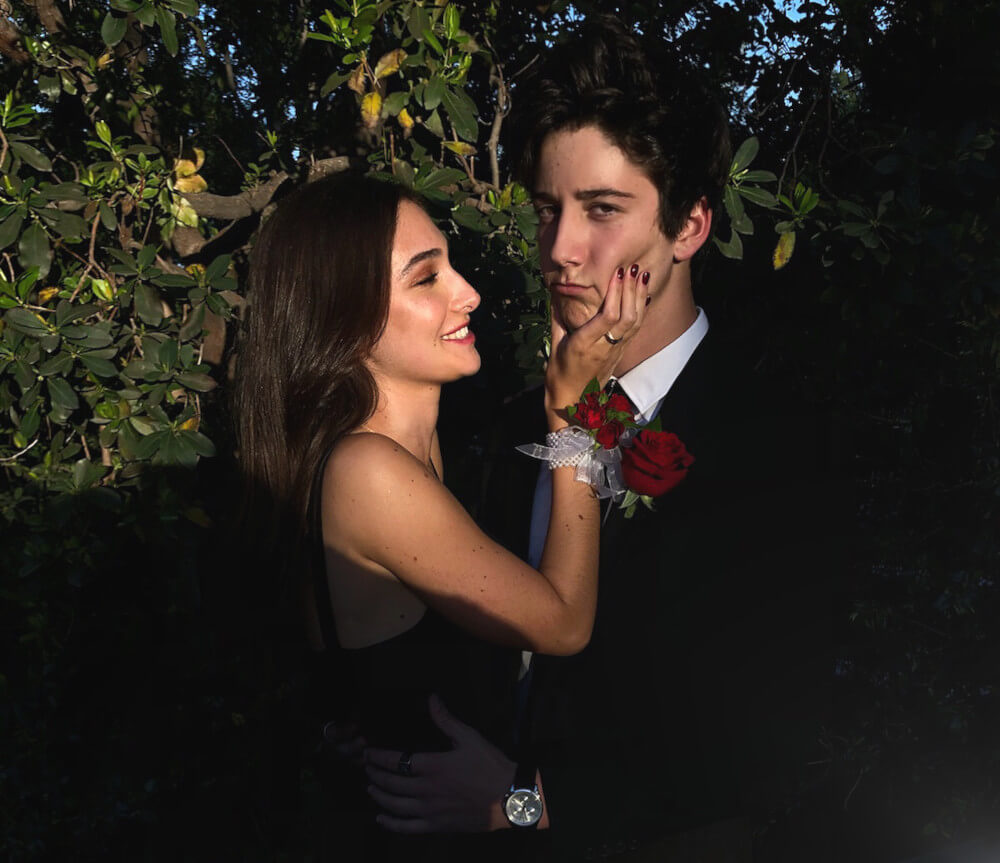 The suspicion sparked when Milo uploaded some moments with the suspected Holiday Kriegel. The photo has been deleted, with some regarded the photo as "blurry and inconclusive evidence."
Holiday and Milo then appeared on the "Incredibles 2" premiere that year. Since then, Holiday and Milo seemingly enjoyed their relationships as friends. Both Holiday nor Milo ever said anything regarding the rumors.
However, Milo once said that he was single and willing to take any partner he could find.
Was romance a significant obstacle to climb for Milo Manheim and Witney Carson?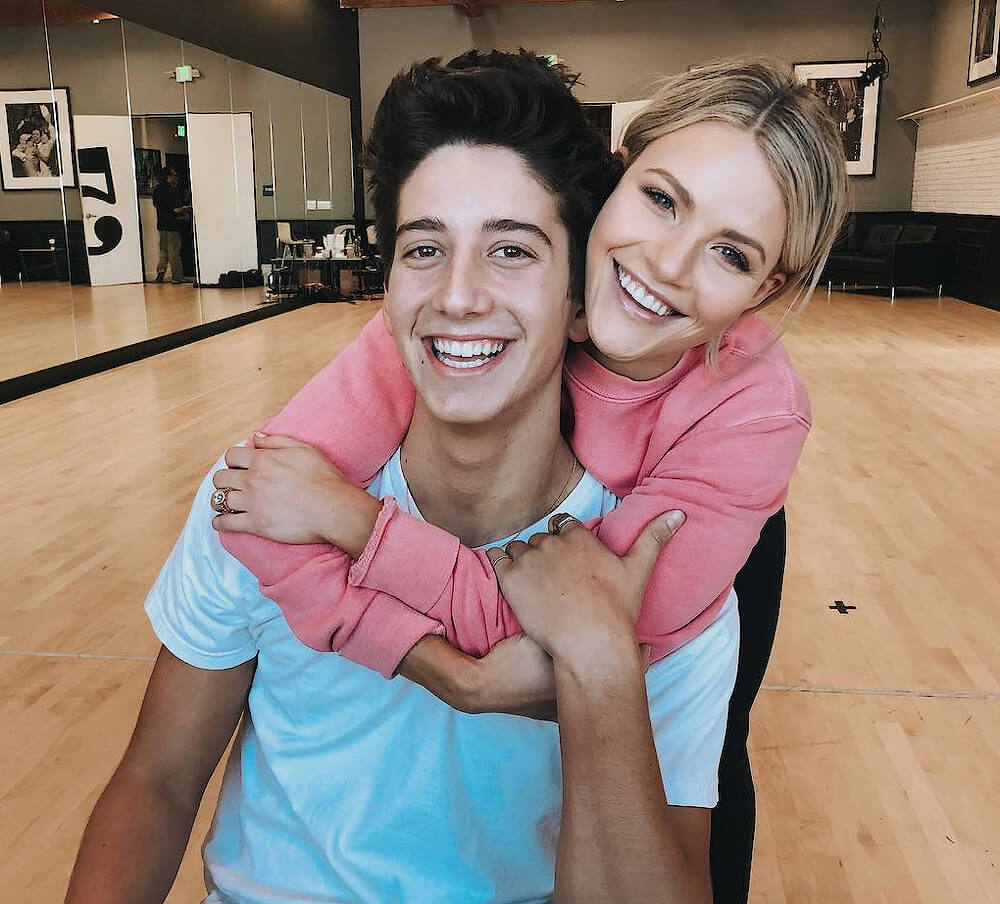 After Holiday Kriegel said goodbye to his life, Milo ventured to find another suitable partner. The Los Angeles-born actor once told the media the type of girl he would like to date.
"I just like someone who could make me laugh at any given moment. It is my philosophy that you need to enjoy life, so if she could make me laugh from any little part of our lives, that would be awesome!"
The actor appeared again on the paparazzi's radar when some suspected that Milo had a thing or two with Witney Carson. The reports began to pile up when Milo and Witney attended the Season 27 of "Dance with the Stars" show in 2018.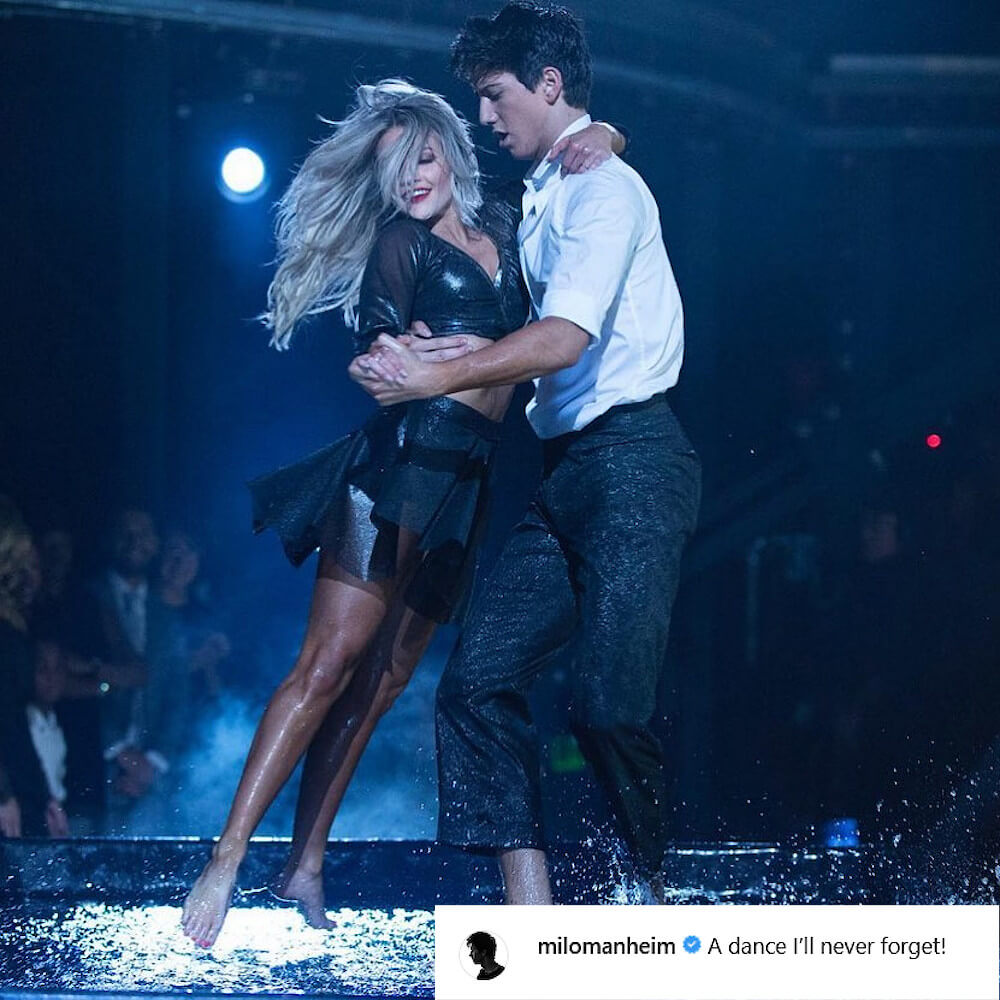 Milo cleared up the rumors linking him with Witney, saying he and Witney are good friends. Witney tried to help Milo to get a suitable partner, with Maddie Ziegler as the one that Witney offered to Milo. Sadly, nothing fruitful came from the news between Maddie and Milo.
On the other hand, Witney has long since married her lifetime lover, Carson McAllister, in 2016. So the rumors linking Milo and Witney are utterly false.
Is Meg Donnelly the best partner for Milo Manheim so far?
Milo is a lucky man. Why not? He has excellent acting skills, has already made a fortune in Hollywood, and many adorable girls are willing to help him. Witney Carson is one of the few women who loyally stayed alongside Milo's side as his best friend.
After she fails in attempting to connect the hearts of Milo and Maddie, Witney chooses to stand down and let Milo find his love. The actor finally got one, and the woman had the same work as he did. The woman's name was Meg Donnelly.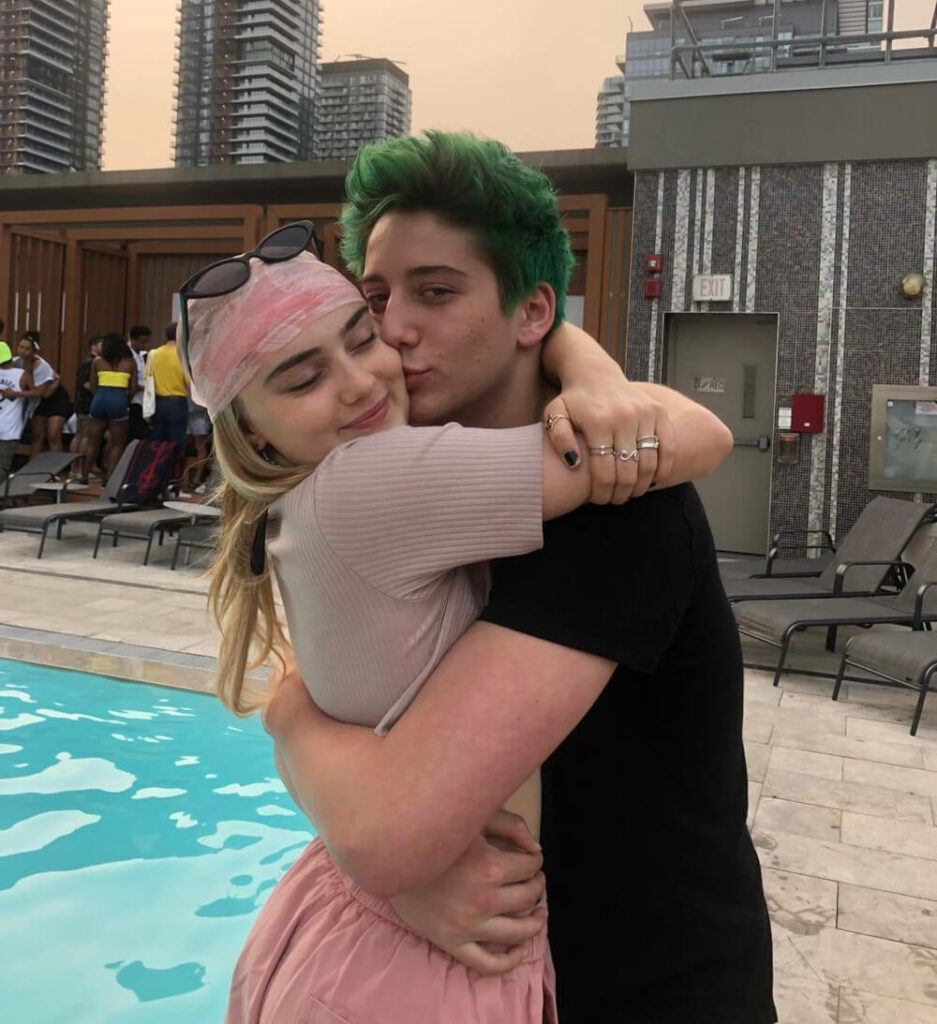 Meg and Milo's names began to emerge as a couple when they started to work together in the "Zombie" series that first aired in 2018. The fans noticed the chemistry between the two was exceptional, with one or two flirtatious moments during the filming.
But, fans finally left disappointed when Milo publicly announced that he and Meg Donelly weren't an item. He said:
"We got along pretty well, and it is not a coincidence that people started to suspiciously look at us as being the next Hollywood hottest couple. I assure you it is nothing like that sort of thing. I am constantly being kept in check by myself and those around me."
Milo Manheim and Alexis Ren: More than just coworkers?
Milo had it tough in 2018 when he failed to make an impression on three girls. When the year changed, however, Milo had another chance in love.
Milo had publicly told the media that he had a silent crush on Alexis Ren, the girl who had been alongside Milo in the 28th installment of the "Dancing with the Stars" show.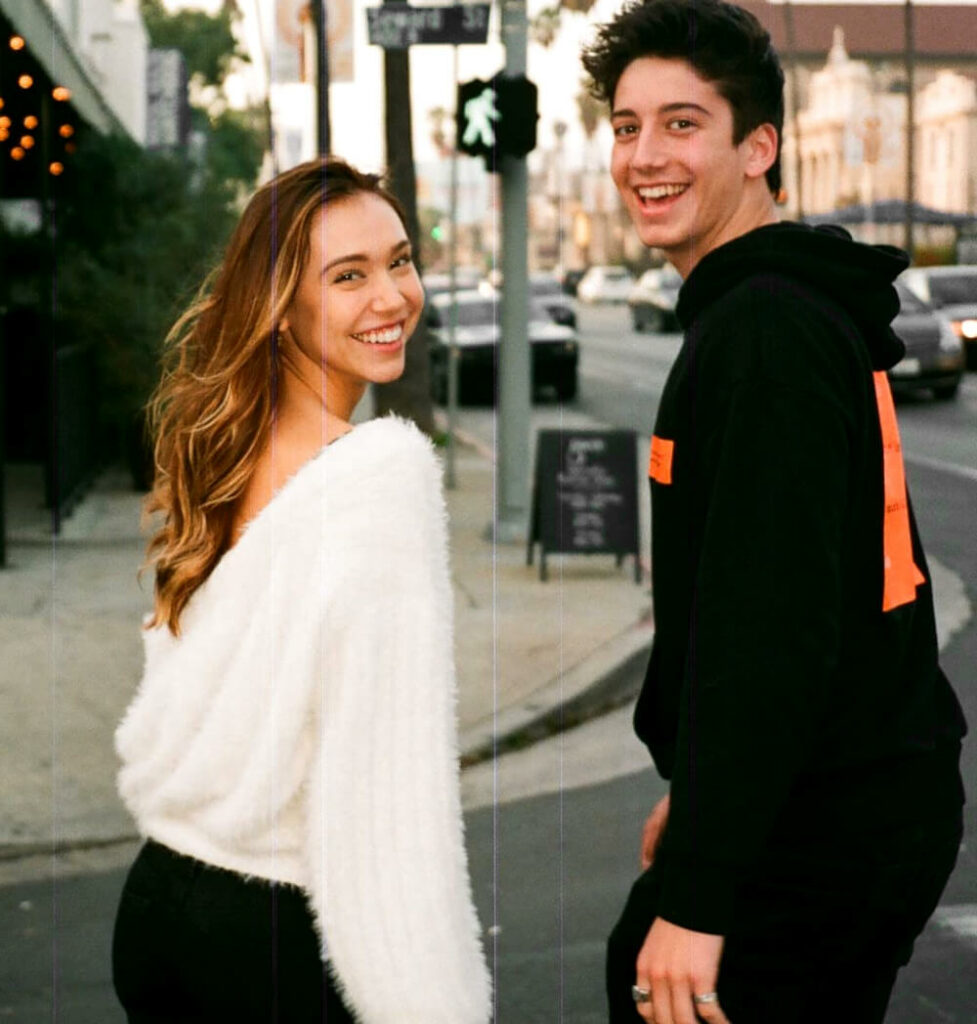 The so-called public invitation for Alexis Ren bore fruit, and in 2019, fans spotted Milo and Alexis watching the 2019 Coachella Music Festival together. The then-couple even uploaded photos of their blossoming love to Instagram, seemingly stating they were indeed a couple.
Sadly, love was a huge burden for the pair, and they closed their chapter together sooner than expected. We did not know what happened backstage between Alexis Ren and Milo Manheim, but we know that sooner after parting ways with Milo, Alexis chose to date Noah Centineo.
On the other hand, Milo stated that he saw Alexis as like his sister and even commented that he had a friendly relationship with Alexis Ren.
Milo Manheim and Peyton Elizabeth Lee: A new love waiting to blossom?
We finally reached the final part of this article, and so far, Milo has had it tough talking about romance. However, we might see something special finally unfolding for Milo. Yes, we are talking about his recent romantic journey with his other coworker, Peyton Elizabeth Lee.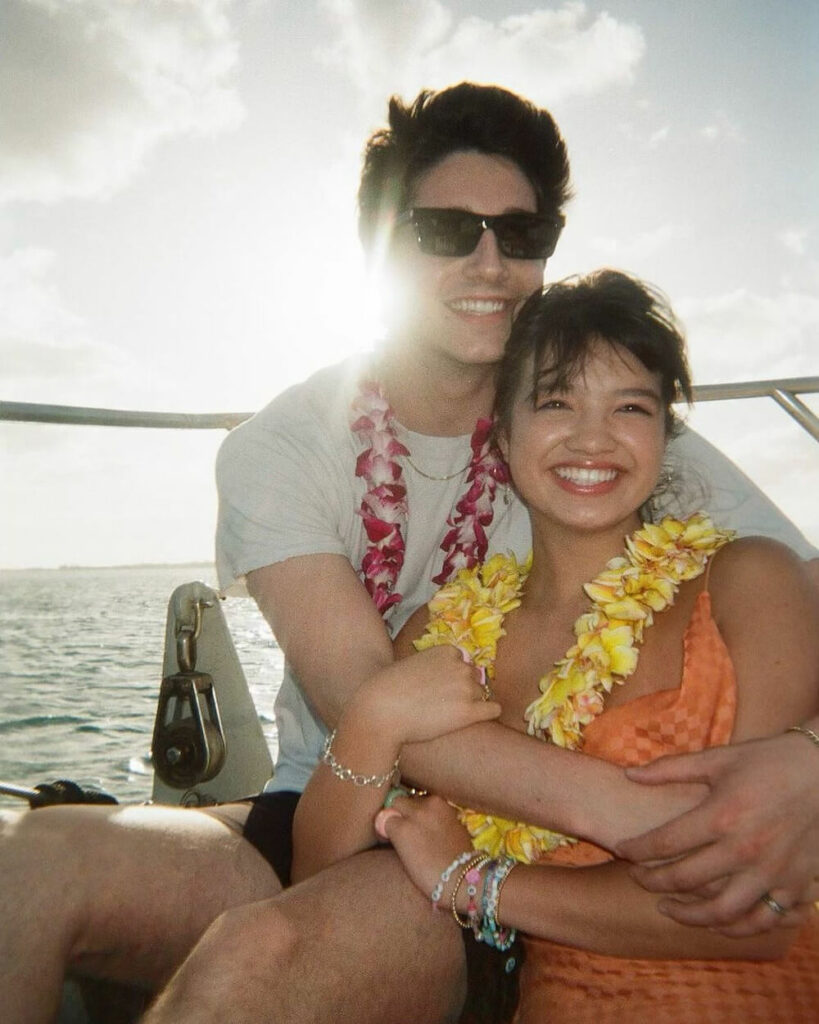 Fans began to speculate that Peyton Lee and Milo were more than just coworkers when Peyton uploaded a photo with Milo beside her. Sitting beside Peyton was an understatement since Milo seemed keen on hugging Peyton from the back.
The speculation went even harder when fans knew Milo would be playing alongside Peyton in the "Doogie Kamealoha" and "Prom Pact," both entering the cinemas in 2023.
As eager as it is to see that Milo finally got what he wanted, Milo and Peyton have never come clean to the media explaining their relationship.
We can only pray that it will be a fruitful journey for Milo Manheim and Peyto Elizabeth Lee.