List of Ben Barnes Girlfriend: All The Detail About His Love Life
Ben Barnes is a very private person when it comes to his love life.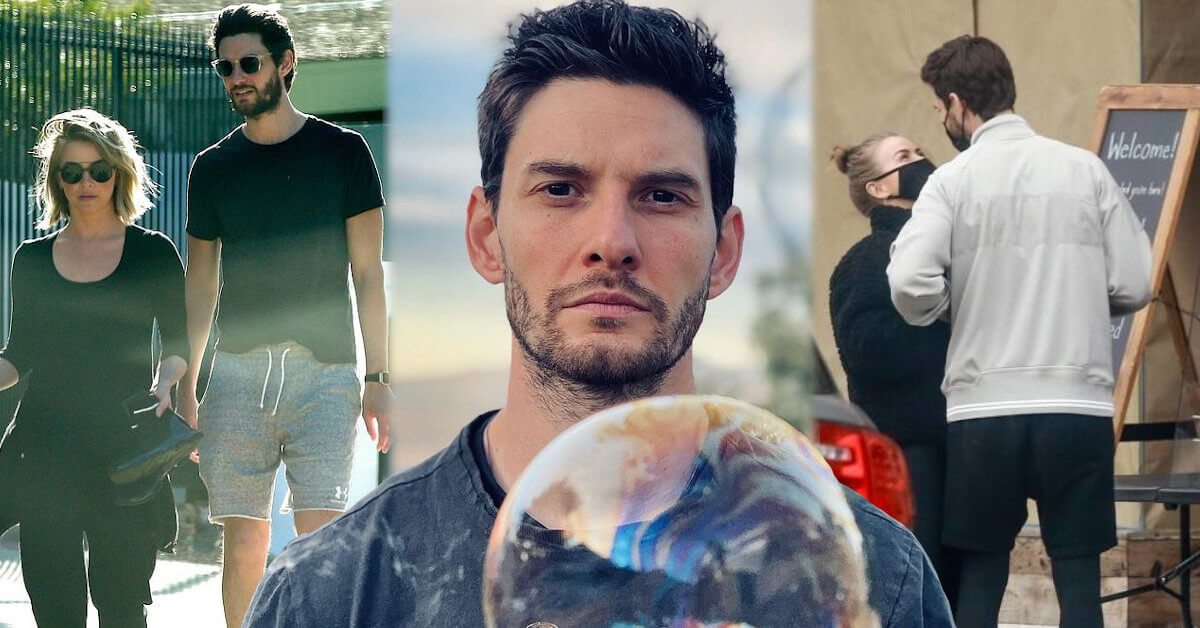 Ben Barnes is an English actor and singer. His role in "The Punisher" and "Shadow and Bone" had led him to get several prestigious awards such as Teen Choice Awards in 2008 and MTV Movie Awards in 2009.
Aside from his dazzling career, Ben also had a stunning physical feature. He has been nominated as "The Sexiest Actor Alive" by Glamour's magazine in 2020 and in June 2021.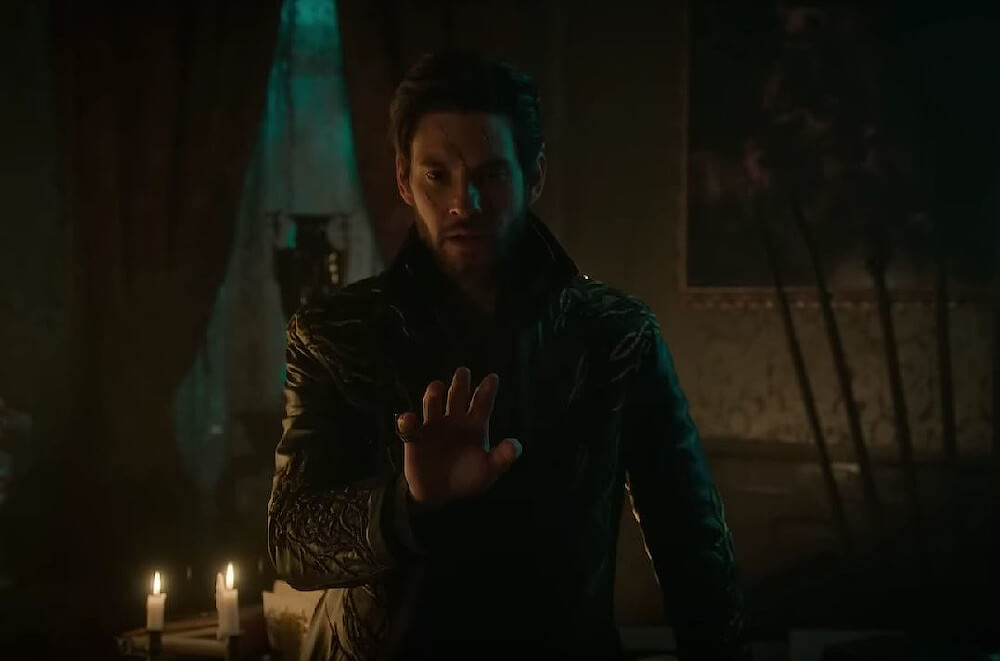 Well, that's enough to attract a lot of A-list women in the movie industry. We will dig everything about Ben Barnes' love life: from past lovers to his current girlfriend.
Who are The Women in Ben Barnes' Life?
Despite Ben Barnes being overly secretive with his personal life, he had several relationships with many beautiful women. It started from Amanda Seyfried, Felicity Jones, Meganne Young, Tamsin Egerton, and the latest is Julianne Hough.
Most of them are actresses as well. Ben Barnes is not only very private but also very ambitious when it comes to his profession.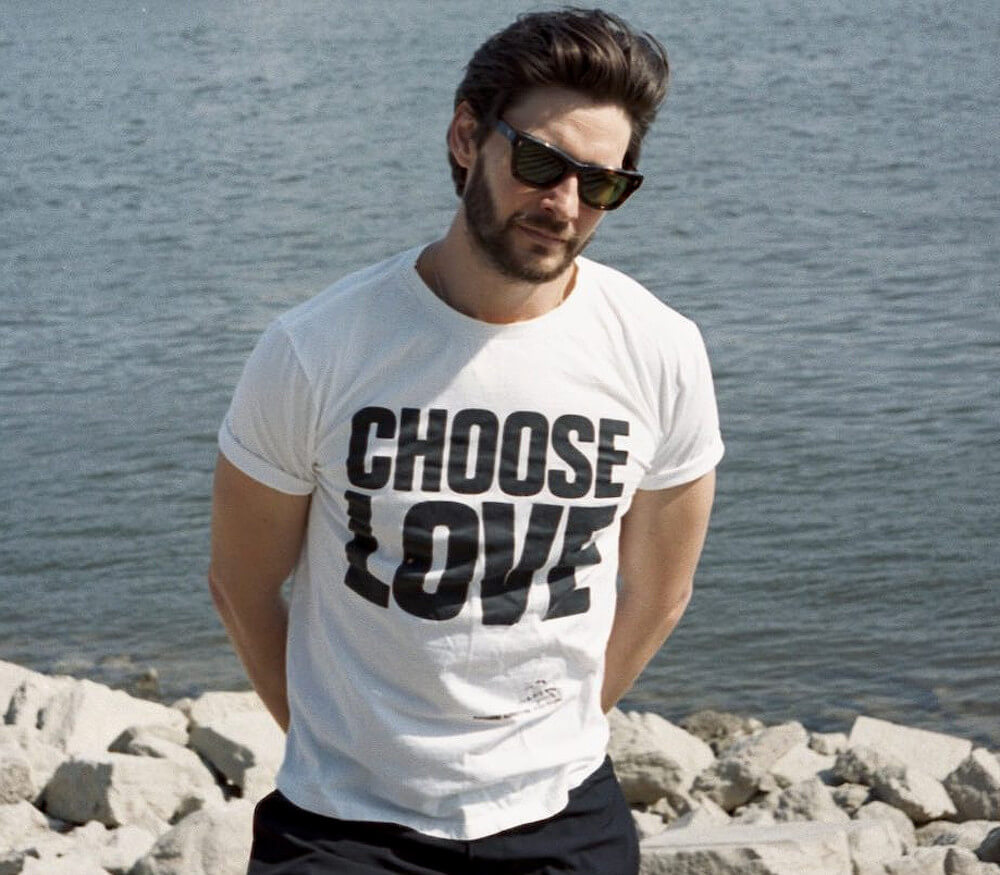 So it makes sense that he met a lot of women on the movie set. But, private people have their charm and charisma. Curious about the details of Ben's love story? Well, who doesn't?
Ben Barnes and Girlfriend Julianne Hough Have Been "Friends" for Eight Years
His current and newest relationship rumor is with Julianne Hough, an American dancer, actress, singer, and songwriter. Her news with Ben Barnes started in January 2021 when they were spotted hanging out together for an ice cream date in Los Angeles.
But both Julianne and Ben stated that they were only "friends," and they've been in that phase since 2012.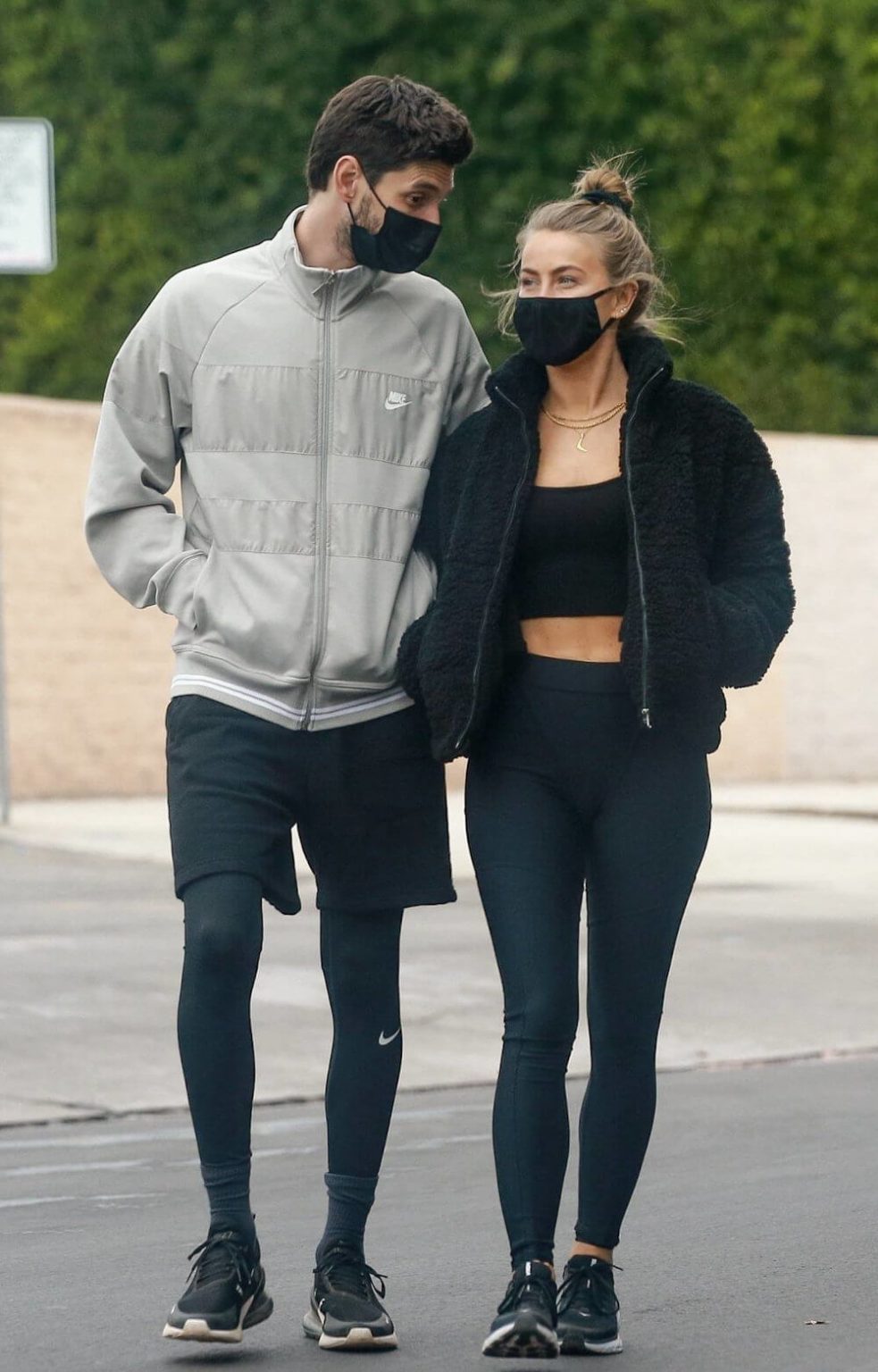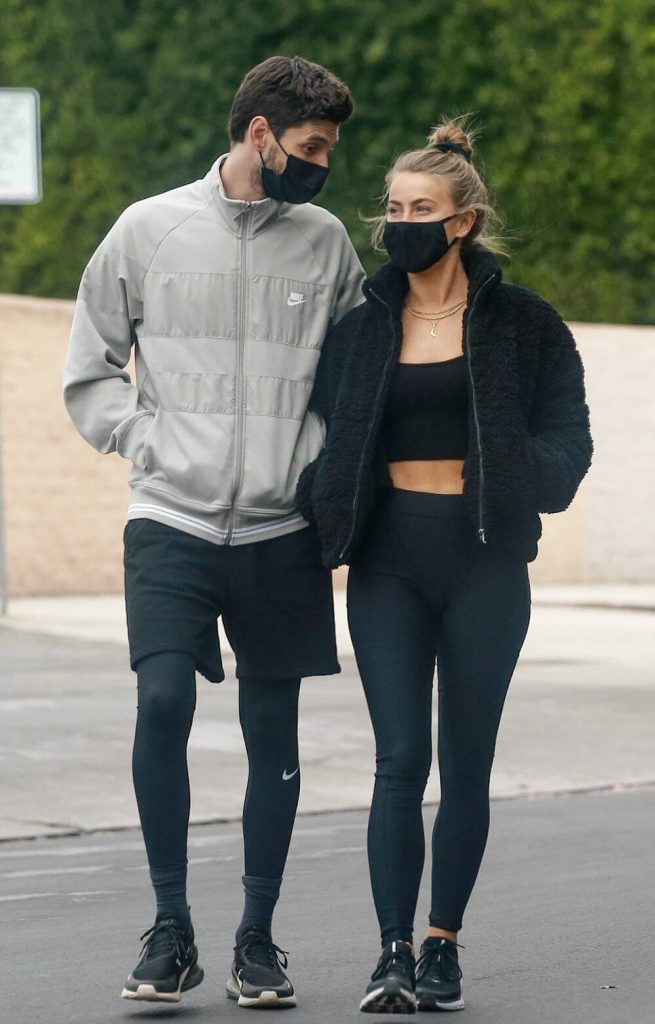 The exciting part is this rumor started right after Julianne filed for divorce from Brooks Laich, and a lot of media have been trying to connect the dots. But, no valid information about that matter.
However, a source from E! News stated they both looked "very flirty" towards each other, indicates that there must be something going on between them.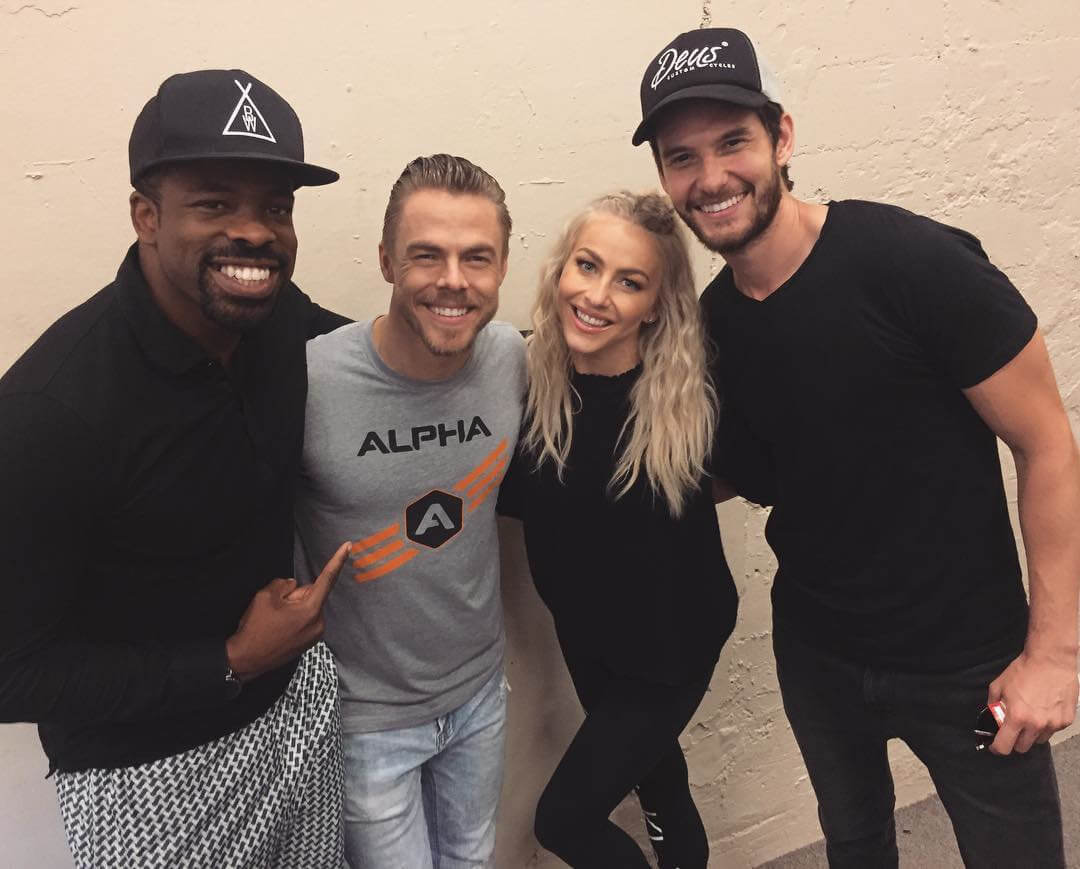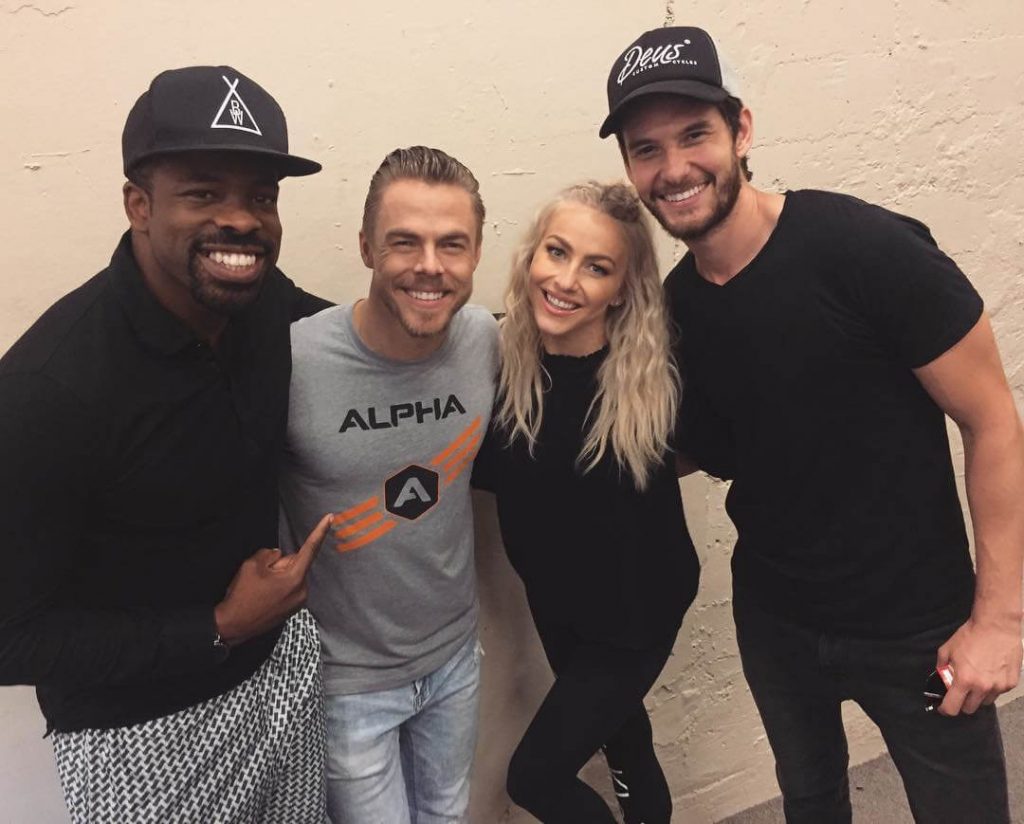 In addition, Ben also posted a picture on his Instagram of his time together with Julianne, her brother Derek Hough, and another actor Chiké Okonknwo back in 2017. It tells us how close they were even before the dating rumors. They have been friends for eight years.
Ben Barnes and Meganne Young Was More Than Just "Friends"
Meganne Young is a Filipino-American actress, model, television presenter, and the winner of Miss World Philippines 2013 and later won the Miss World Philippines in the same year. She is not only about a pretty face, but also talented and hard-working.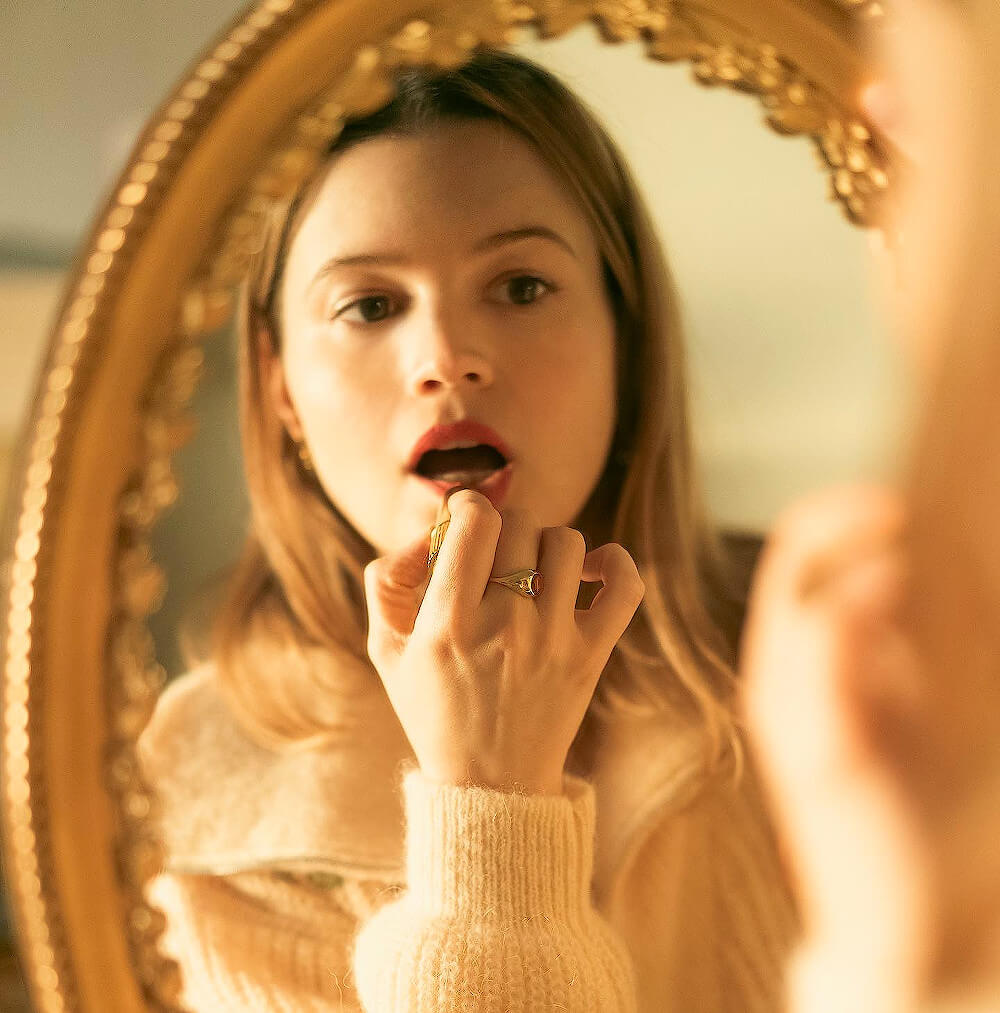 She was also rumored to be Ben Barnes' girlfriend from 2017 until 2018. Ben Barnes with a Miss World winner? It sounds like a pretty good pair. Ben's fans were thrilled to hear this news. Their pictures holding each other were shared a lot on social media like Twitter and Tumblr.
Read Also: Jessie Mei Li's Career Before She Was Cast in "Shadow and Bone"
This rumor was first sparked from Meganne's picture on her Instagram account, displaying Ben and Meganne's pose that looks like a couple. They both were smiling at the camera, with Megan holds Ben from the back.
She wrote a caption, "The Fact of the matter is: this boy is all kinds of inspiring. Lucky to call him a friend," with a love emoticon at the end of it. But the media didn't think that they were only "friends."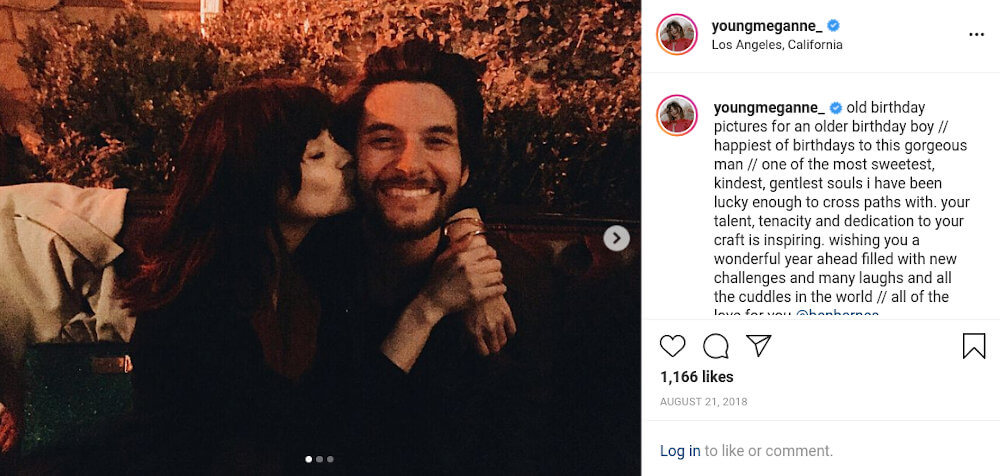 Meganne wrote a lot of sweet captions for Ben on her Instagram. She also noted that Ben is "one of the sweetest, kindest, gentlest souls I have ever been lucky enough to cross paths with."
She also added, "Wishing you a wonderful year ahead filled with new challenges and many laughs and all the cuddles in the world."
Looking at how she wrote that, can we all agree that Ben is indeed a kind, gentle, and sweet man?
However, Ben and Meganne didn't say anything when the media asked them about their relationship status. But in late 2018, they no longer appear together on social media. No sources have confirmed or informed anything about that.
Spotted Together with Felicity Jones after Four Years Being Single
The news of Ben Barnes' girlfriend sparked four years after his latest rumor with Tamsin Egerton again. He was seen together with Felicity Jones, another fellow English actress.
The attention was started from their picture together at the 2014 Britannia Awards in October. Not long after that, in November, the two were spotted at Los Angeles International Airport.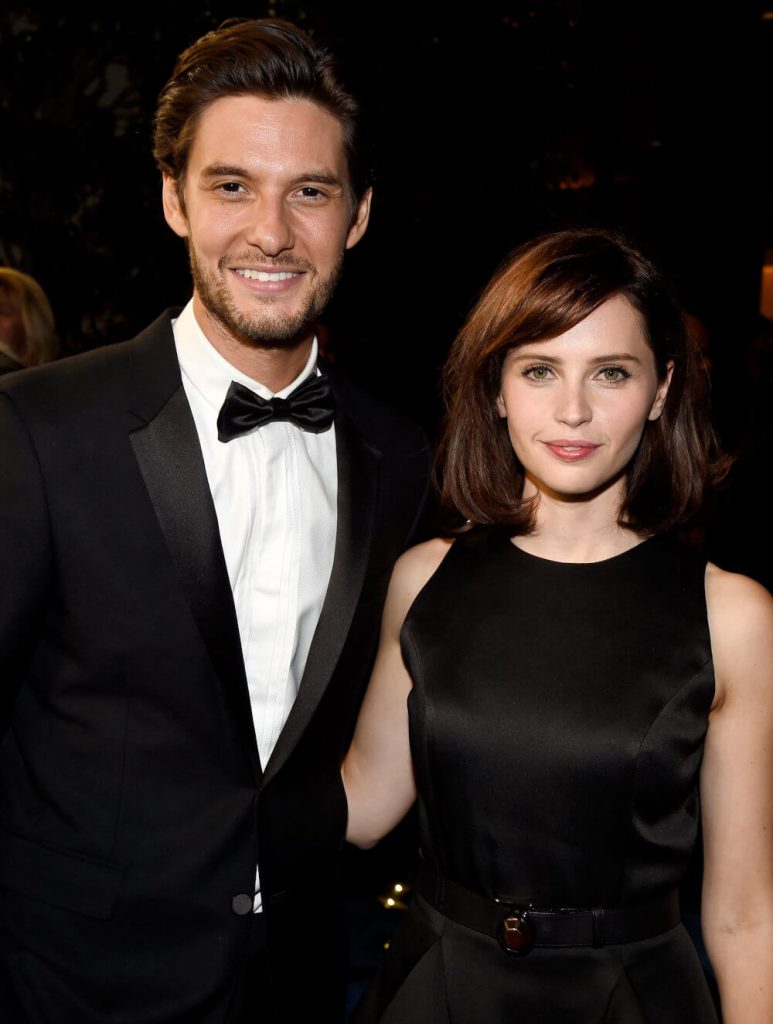 Unfortunately, Ben and Felicity remained just a rumor because there are no other stories of them dating. Of course, neither of them made any statement about the rumor either (we are not surprised!).
We can only know that they no longer together because Felicity started a relationship with Charles Guard in 2015 before getting married in 2018.
Rumor with Amanda Seyfried: Only Stay for Less than A Month?
Another rumor of Ben dating was with Amanda Seyfried. We can predict already that he didn't comment to confirm or deny that rumor. Ben and Amanda met for the first time on "The Big Wedding" back in 2013.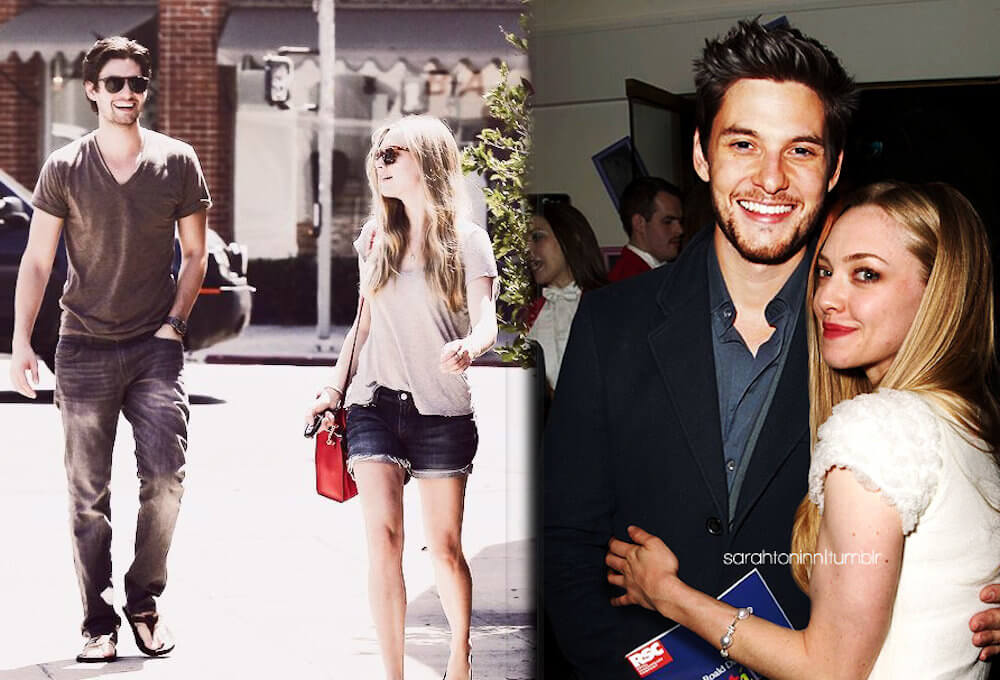 Some sources stated that just after few months of their relationship, they broke up, still in the same year. But other media also indicated that they were just friends.
Rumor with Tamsin Egerton: Ben Wasn't the Only One Keeping Everything So Private
Tamsin Egerton is also an English actress best known for her role in "Keeping Mum." However, she didn't meet Ben Barnes for the first time on set. Tamsin and Ben were rumored to be dating for a short time, started in 2009, and broke up in 2010.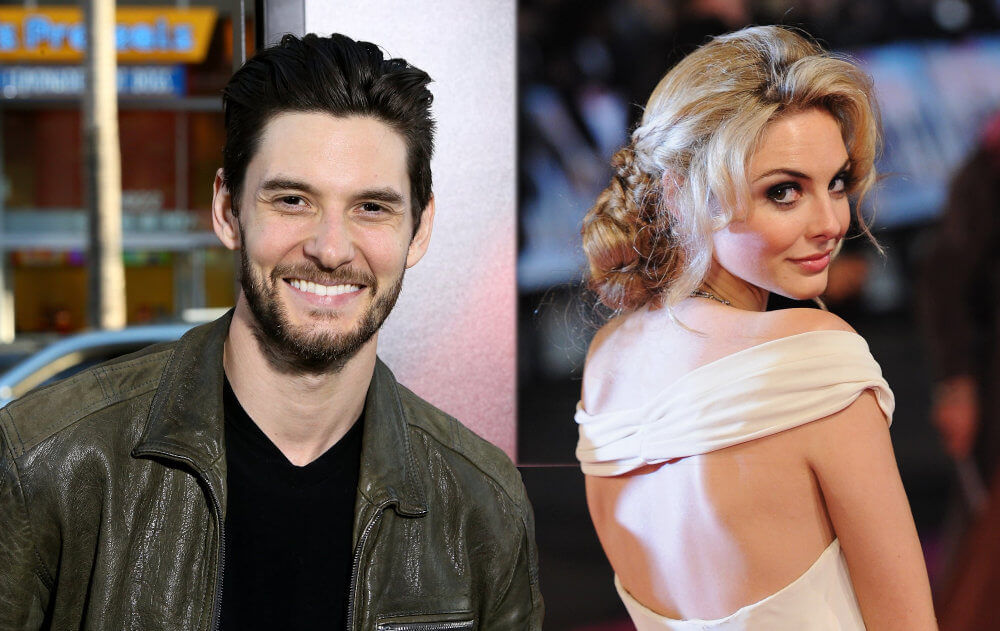 They made their first appearance together in Australia, looking pretty much head over heels to each other.
A source in Daily Mail stated, "Tamsin hooked up with Ben a couple of times, and there was a lot of talk about how close they were."
Both Tamsin and Ben were asked a lot about their relationship status, but both of them never made any statement. Nevertheless, a lot of sources were sure they were an item.
The media also cannot find out when and how they met for the first time, let alone why they no longer together. It seemed like Ben wasn't the only one keeping everything under the radar.
Ben Barnes Never Talks About His Love Life
He doesn't mind talking about his family, how his parents had raised him, and other personal stuff that he had. Still, when people want to dig more about his love life, they most likely end up disappointed.
He neither confirmed nor deny any news about his ongoing relationship, and the rumors will begin to fade away by themselves. Ben is overly private, and there is a reason behind that.
In his interview with Belfast Telegraph back in 2015, Ben disclosed that one person that shaped his love view is his mother.
He stated, "My mother is a relationship counselor, and I learned a lot about love from her." He also added, "Love is something that comes out of a mutual trust with your partner. Shared goals, humor, the excitement when your hands touch."
He sounds like a sweet guy who respects his partner. Maybe that's the reason Ben keeps his relationship status so private, to respect his partner's privacy and to protect his relationship. We will never know for sure unless he talks more about it.
His father also contributes a lot to his point of view about love. Working as a psychiatry professor, Ben had learned so much from him also.
"I grew up in a household where my brother and I were often asked how we were feeling about whatever was going on with us," he said that in his interview with Gio Journal in 2019.
Growing up in a family that pays a lot of attention to his emotional state makes sense why he chooses to be very selective with his personal information, right?
So, Is Ben Barnes Dating Someone?
There is no follow-up information about whether Ben is still with Julianne or seeing someone new. Or even better, maybe he is single and free?
We can only wait for another speculation from the media. But until that happens, Ben Barnes is pretty much single. No wife, no girlfriend (or maybe he has a girlfriend but going under the radar?).
Many people don't believe that a hot, handsome, talented, and sweet guy like Ben Barnes is single right now. Though he sure does attract many women with his charm, his obsession to keep everything private makes it hard to confirm anything. We can only hope for the best!