Leah Remini Husband: Relationship Detail With Angelo Pagan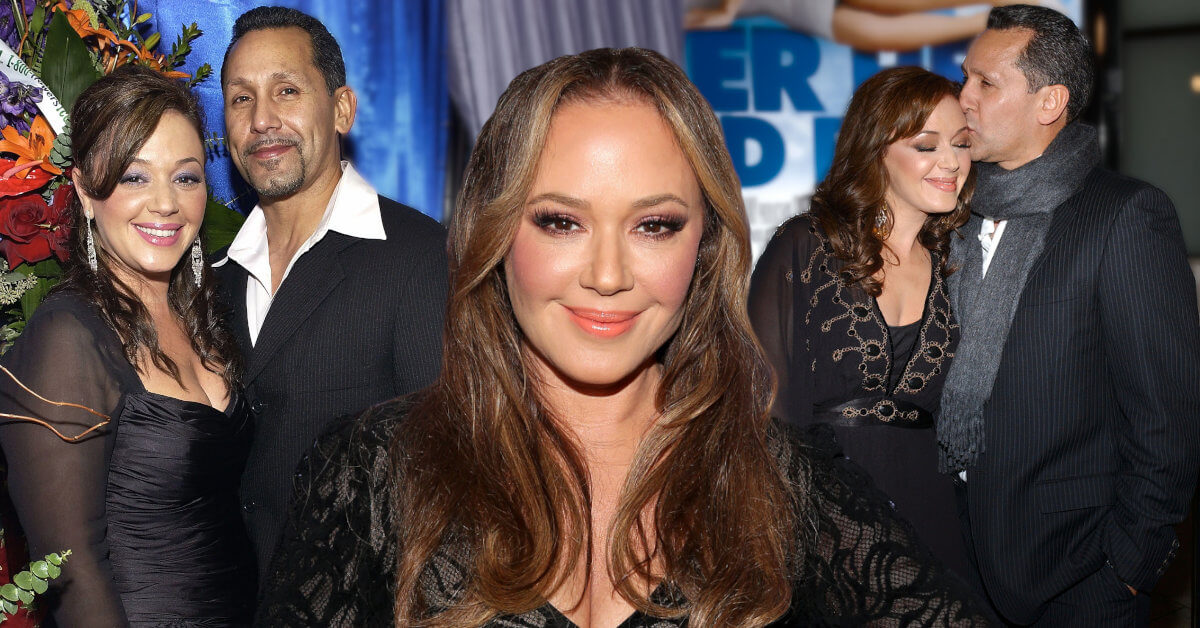 What comes to your mind the first time you hear about Leah Remini? Is it her role as Vanessa in Kevin Can Wait? Or a star on The King of Queens? 
For some people, Leah's recent news about her leaving Scientology and telling the world about her experience in Leah Remini: Scientology and the Aftermath is the most memorable one.
Leah has a very interesting life story. Not only because she's a talented actress, but also because she's never afraid to talk about things that matter to her. Some of them include her Scientology journey and her marriage with Angelo Pagan.
Leah Remini and Her Husband, Angelo Pagan
Leah Remini's life outside being an actress is shocking yet inspiring for so many people. Everybody knows that she has been married to Angelo Pagan for nearly two decades and shares one daughter and the other three sons of Angelo's previous relationships.
But, what happens throughout her whole marriage usually goes unnoticed.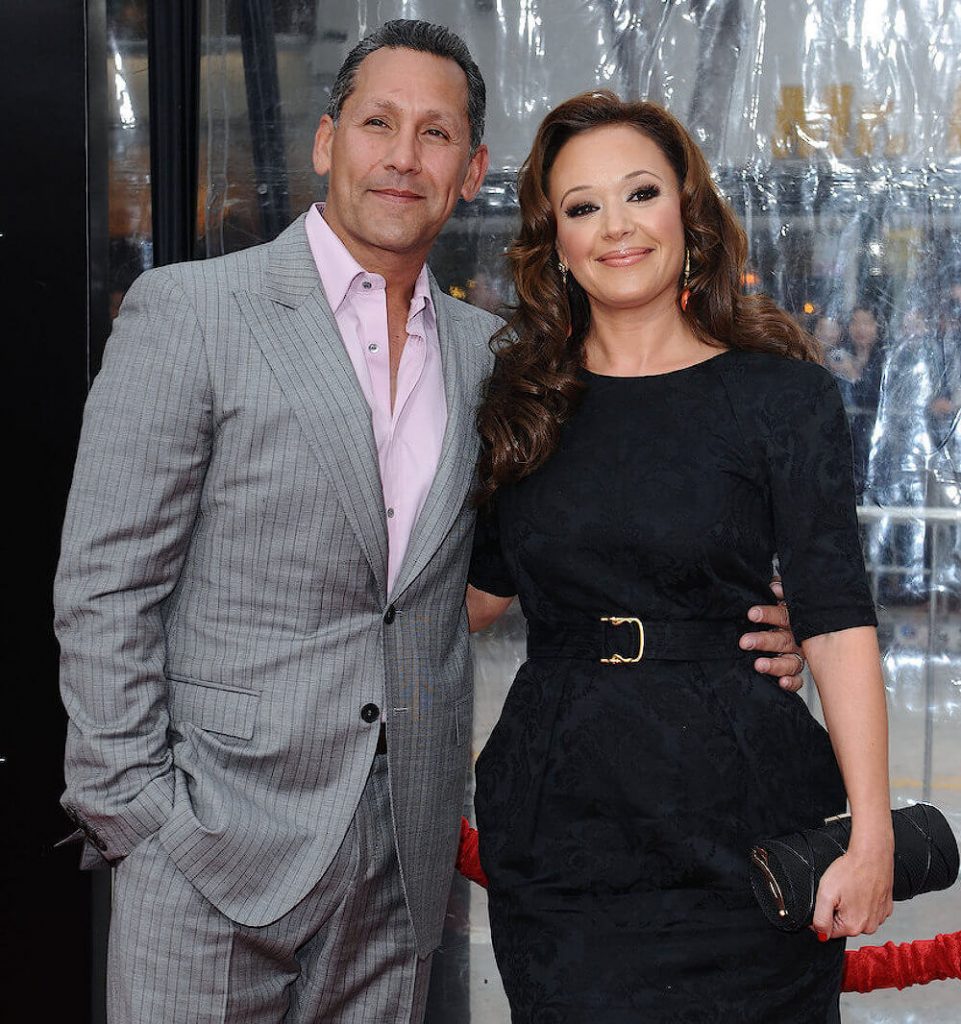 Before we dive deeper into the controversial things in her life, let's start with how Leah and Angelo met for the first time and how their romance developed into something more serious.
This seemingly happy couple first met at El Floridita, a Cuban restaurant and a nightclub. They first saw each other in 1996, and they pretty much hit it off from the get-go. Angelo and Leah started dating soon after their first encounter but didn't marry until 2003.
Leah was already famous by the time they were dating because she had already got a big role in The King of Queens.
After dating for around six years, the couple tied the knot and had a lavish wedding ceremony at the Four Seasons Hotel in Las Vegas. The guests that came were their families and closest friends, without too much media and paparazzi involved.
However, her costar in Kevin Can Wait, Kevin James, didn't mind giving us a glimpse of how the party went. In addition to that, a reliable source from the party also shared some information.
"The bride was a vision of cool and elegance in her Les Habitudes ivory gown," a source told People.
On the other hand, Kevin James said, "It was outdoors at night and still 110 degrees. The best part was toweling off."
A year after they got married, Leah gave birth to Sofia, and the couple couldn't stop expressing how they love their daughter on Instagram. Not only that, Leah and Angelo also showed it on a reality show that they run together called It's All Relative. 
However, Sofia isn't the only addition to the family. Angelo already had three sons, and Leah became a mom for Nicholas, Alex, and Angelo Jr.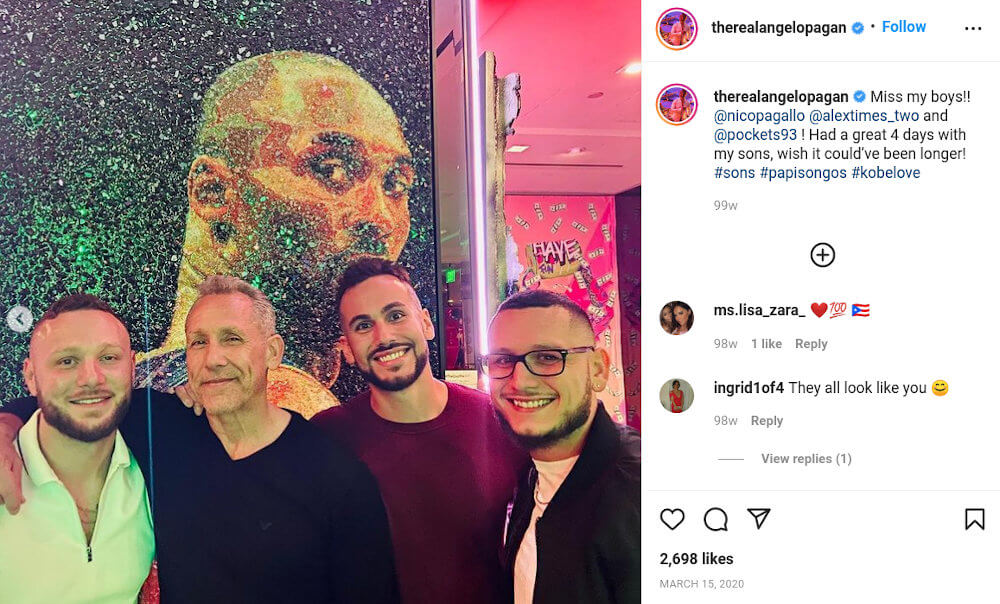 Leah Called Angelo a "Serial Cheater": All Truths Revealed in Her Memoir!
So, after hearing how this couple evolved from day one, what problems they possibly have to face in their married life?
It all began in 2015 when Leah released a memoir called Troublemaker: Surviving Hollywood and Scientology. By looking at the title alone, we can already guess that it mainly talks about her journey in leaving Scientology. But, it turned out that she also provided quite a lot of shocking statements about her marriage. There, she called her husband "a serial cheater."
"I am selfish and self-centered. I have physically threatened people. My husband is a serial cheater, and my mother was an sl*t," wrote the Kevin Can Wait actress. What a bold statement that she wrote there. What was the real story behind it, though?
Although Leah didn't provide too many details about whether or not Angelo was cheating on her, Angelo was indeed in another relationship when they first met. And even when Angelo and Leah decided to become a couple, Angelo still hadn't left his previous relationship. It does sound complicated, indeed.
What's even more surprising is Angelo didn't seem to mind at all being called a "serial cheater." He even showed his support to Leah for bringing that up in the book. Angelo wrote a tweet and posted it on Instagram that emphasized how proud he was of Leah's decision.
"#tbt So proud of @leahremini! Brave, bold, and beautiful. I got your back, baby! #troublemaker" wrote Angelo on his Twitter and caption on Instagram.
However, Leah then revealed in one of her interviews that she had reasons for writing that in her memoir. She said that it was to "protect" herself and her family from being targeted by the members of the Church. Now it all started to get confusing.
"Well, I know the policy of the Church when someone speaks out publicly against them. I know how they deal with people like me."
That being said, it also exposes that Leah and Angelo were part of Scientology for a long time. Leah had spent her life at the Scientology Church for more than thirty years before converting into Catholics.
Now, Leah described her life as more "free," and she never regretted leaving Scientology, even though not everyone showed a positive response to her decision.
Leah Remini Had a Solid Reason to Leave Scientology
One of the qualities that Angelo and Leah's fans love the most about her is that she's bold and never afraid to speak her mind. Troublemaker: Surviving Hollywood and Scientology are just examples, but we can pretty much know a lot about two things that are very crucial for her: her family and religion.
Many people then wonder what Scientology really did to her and why the decision to leave the Church has freed her so much?
Her memoir that later was turned into a Netflix series gave quite many details about her Scientology journey. But, she also talks about it a lot in her interviews.
In her interviews with ABC News, she revealed how she and her sisters got into Scientology church in the first place. Her mother, Vicki Marshall, registered her into Scientology when she was only seven years old. At that time, Vicki was completely "lost" because she had just gotten divorced and she had to raise all of her kids alone.
Vicki was desperately searching for meaning in life, and Scientology provided what she needed at that time.Her journey began when Vicki registered her in the Sea Org, a Scientology organization whose purpose is to "serve" the Church fully. Her family even moved to the Church's spiritual headquarters in Clearwater, Florida.
Leah fully respected the Scientology teachings and all, saying that the Church viewed the kids as "spiritual beings," resulting in her getting a big responsibility despite her very young age.
"You are not treated as a kid, so you are given a lot of responsibility. Your ego becomes extremely inflated," Leah revealed.
Her journey began when Vicki registered her in the Sea Org, a Scientology organization whose purpose is to "serve" the Church fully. Her family even moved to the Church's spiritual headquarters in Clearwater, Florida.
Leah used to be a loyal member of the Church, even though it had to cost her "thousands of dollars," she recalled. The Scientology teaching about "freeing mankind" and "making a sane world" had moved her. But, it all changed after she became a big hit due to her role in The King of Queens. Leah even admitted that Scientology's teaching had helped her a lot in dealing with the casting pressure back when she had to do tons of auditions.
"There are tools that are very helpful to you in your life, to you as an actor. I walked into a room where some people might feel cower in front of a casting director, but I wasn't," she said, still in her interview with ABC News.
She also mentioned how the Church treated its celebrity members "very exclusive" and "very different" from other non-celebrity members. After she met Tom Cruise, one of the most famous members of the Church, she began to question everything about the whole religion.
Angelo Pagan Chose Her Over the Church
That doubt got even bigger after attending Tom and Katie Holmes' wedding. She was assigned to bring Jennifer Lopez and her husband recruited as the new member. She felt like the Church was trying to get rid of her because, through the whole wedding, they always made sure that Leah didn't go anywhere near Jennifer Lopez.
Seeing how the Church had so much control over Tom and Katie's lives and resulting in them getting divorced in the end, Leah decided to leave the Church. Their divorce, Leah said, had "re-ignited a lot of old anger about her time in Florida when she was a kid."
She was completely ready if her mother and Angelo had chosen The Church than her. She stated, "I'm ready to walk away from everybody that I've ever known because you don't know what they're going to decide. Very often, in my experience, people choose the Church."
Fortunately, her husband decided to leave the Church with Leah's decision. After walking away from it, he started to have a "normal" and "new" life.
Well, even though she called Angelo a "serial cheater" at first, we can see that he loved her that much, and he always supported all of her decisions. Good for them!