Who Kevin James Wife? His Long Relationship with Steffiana De La Cruz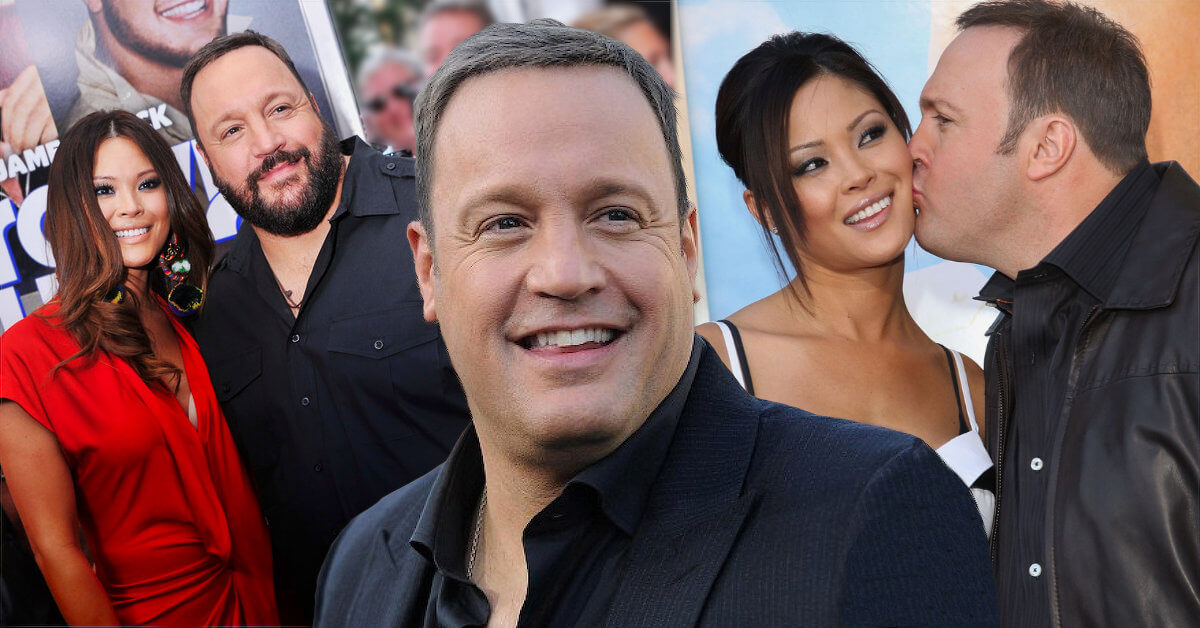 The Pixels and The King of Queens star, Kevin James, might not be in people's attention that much. However, his long-lasting marriage with Steffiana De La Cruz gives us hope; that two famous people can build something "real" and they have a great married life.
Before we get more in-depth about Kevin's personal life, it's worth mentioning that he received many prestigious awards throughout his time working as an actor and comedian. He won the NRJ Cine Awards in 2005.
Is Kevin James Married in 2022?
Kevin James has been married to the Redemption and Zookeeper actress Steffiana De La Cruz for a solid 17 years! They're good at living together and working in some movies and series together. Steffiana and Kevin appeared in Zookeeper and Paul Blart: Mall Cop. Not only that but she was also involved in Kevin's most famous series in King of Queens.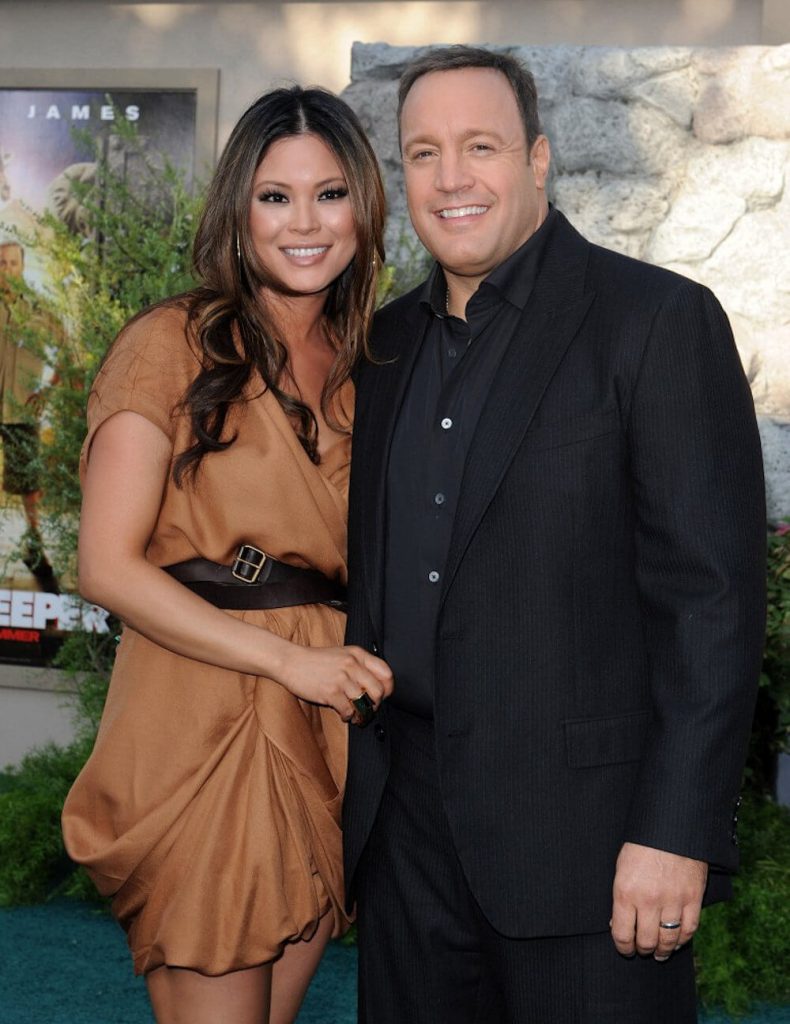 The story of how they first met is quite extraordinary. Unlike their fellow celebrities who met their partners on movie sets, this couple actually knew each other on blind dates back in 2001.
Their co-stars in Paul Bart: Mall Cop set the date up by their co-stars. It went so well to the point where they became a couple immediately and started living together in no time. And three years later, the two got married.
Well, technically, they did meet for the first time on the movie set, but they didn't think to develop a romantic relationship if it wasn't through the date. So, we're thankful for their co-stars who had that idea.
Kevin James and Steffiana De La Cruz Shared Four Kids Together
Two years after living as a husband and wife, the couple finally welcomed their first child, a girl named Sienna-Marie, in September 2005. They had another girl, Shea Joelle, in June 2007.
Kevin James and Steffiana De La Cruz were thrilled to enter their new chapters of life; being parents. When discussing how parenthood had changed their lives, the couple showed how grateful they were.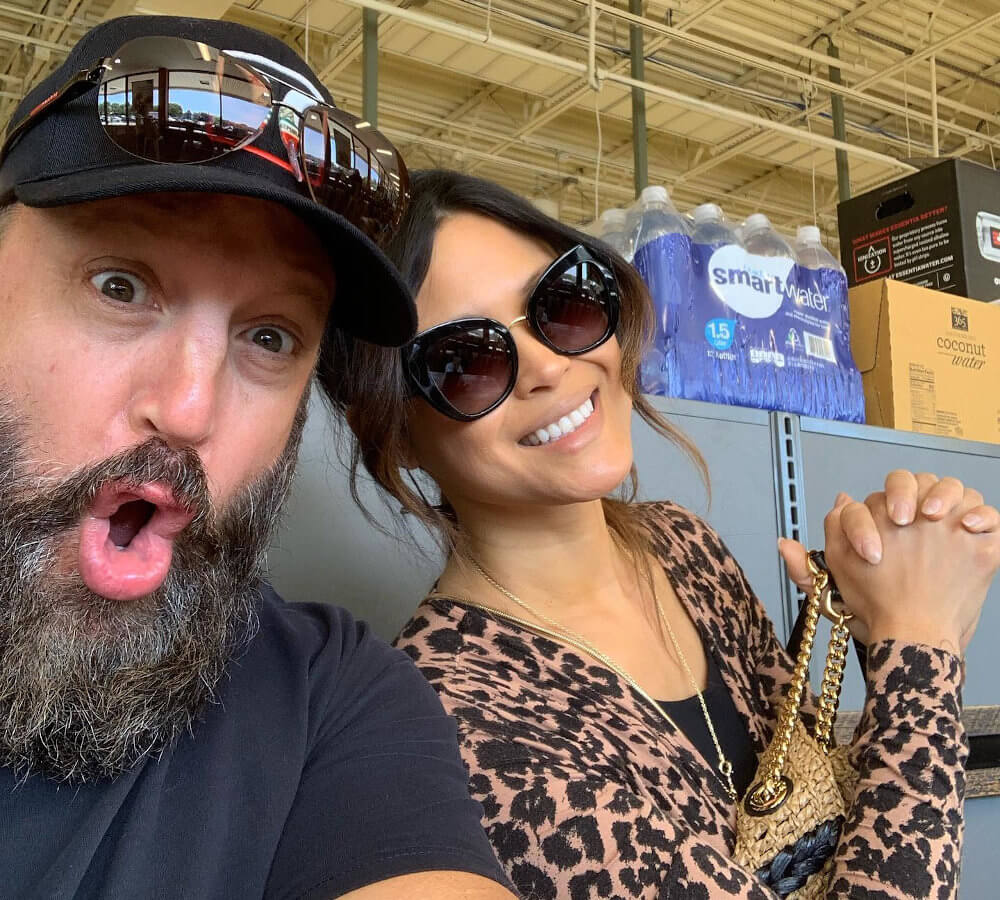 "I just love being a dad and spending time with my wife and child, and now we're having another girl. It's incredible," Kevin told People in 2007.
Three years after they had Shea, the two decided to have another kid in April 2011 and January 2015. They were Kannon and Sistine. They have been living their happiest time with their four kids, which we can see from Kevin's sweet posts on his Instagram.
Kevin admitted that he had his struggles and figuring things out, especially when he had his first kid because it was his first time. But it got easier with time.
"You're very nervous with the first one. Taking her home from the hospital, you're scared. I was very 10-and-2 driving, had her all buckled in. In the second one, you loosen up. I know we didn't go straight home. I know I hit a Popeyes fried chicken before we went home," Kevin shared with The Real Daytime, making the interviewer laugh.
Even though being a father isn't always easy for Kevin, he tries his best to be "present" and spend as much time as he can with his kids. Kevin also loves to bring them wherever he has to travel for filming.
"They travel everywhere with me. Sistine's the best little traveler. Yes, like a daughter, like a father! She doesn't cry – only like her father, she cries when she wants to eat, and that's about it," Kevin said in his interview back in 2015.
All of his kids inherited Kevin's funny side, he proudly said. Kevin shared a photo of him and Kannon, his one and only son, wearing dinosaur masks, and they both looked goofy. "It's amazing how much my kids look alike. So blessed," he jokingly wrote that as a caption.
However, Kevin never really hoped their children would follow his career. He does sound like a great father! He said multiple times in the interviews that he would let his kids pick anything that interested them, and it didn't have to be something that involved cameras and entertainment.
Kevin Put His Family as Priority
Even though Kevin mostly posts about his movies and projects on Instagram, he made sure to show the world still how much his family means to him. Not only he shares funny moments of him and his kids and traveling around with them, but we can also see some pictures of him showing his love for Steffiana – still in his joking manner. LOL.
"16 years ago today! You're all I need. And the kids. And Friday night pizza. And Sunday pasta. But that's it. You, the kids, pizza, pasta. Love you. Deo Gratias," wrote Kevin when he commemorated the 16th anniversary of his marriage.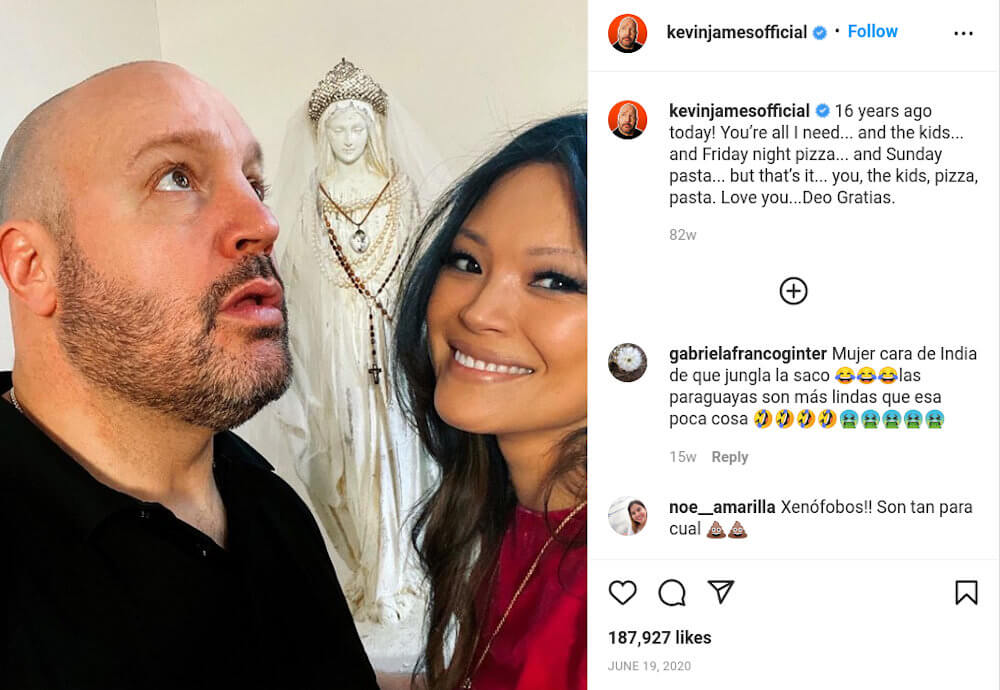 They both looked happy, despite being together for that long. It's still hard to believe this couple had been married for so long! Their goofy posts and always-looking-in-love kind of pictures make us picture them as a fresh and new couple. That shows how awesome they both are!
Of course, love can't only be shown through social media – many people can post wishy-washy and #couplegoals thingy, but that's not enough. Kevin took his love and appreciation to his family on another level. Kevin revealed that he always considered what his family thought about the role that he was offered, and it pretty much determined whether or not he would take the job.
"I want to do movies that I'm proud of where my kids, at some point, can see, and I can feel comfortable sitting there watching it with them," the actor proudly shared. That also explains why Kevin was known for his selectiveness when choosing his role.
Apart from that, let's appreciate the twenty years of marriage without any drama or anything, really. It seems like all the glitter and buzz that surround them in the entertainment world can never bother Kevin's family at all. Kevin didn't talk much about managing his relationship; his action speaks loud enough for it.
Kevin James and Leah Remini Had a Great Chemistry Playing as Husband and Wife
We know that Kevin and his current wife have been together forever, but did Kevin ever date someone else throughout his entire career? Are there any names that are linked with him at all?
If you guys have watched The King of Queens, which is the series that made Kevin get a huge recognition, then you must've known that Kevin James and Leah Remini had great chemistry playing as husband and wife in the series. Of course, there are also lots of people that are curious about their relationship in real life, whether they're indeed close when the camera's not around.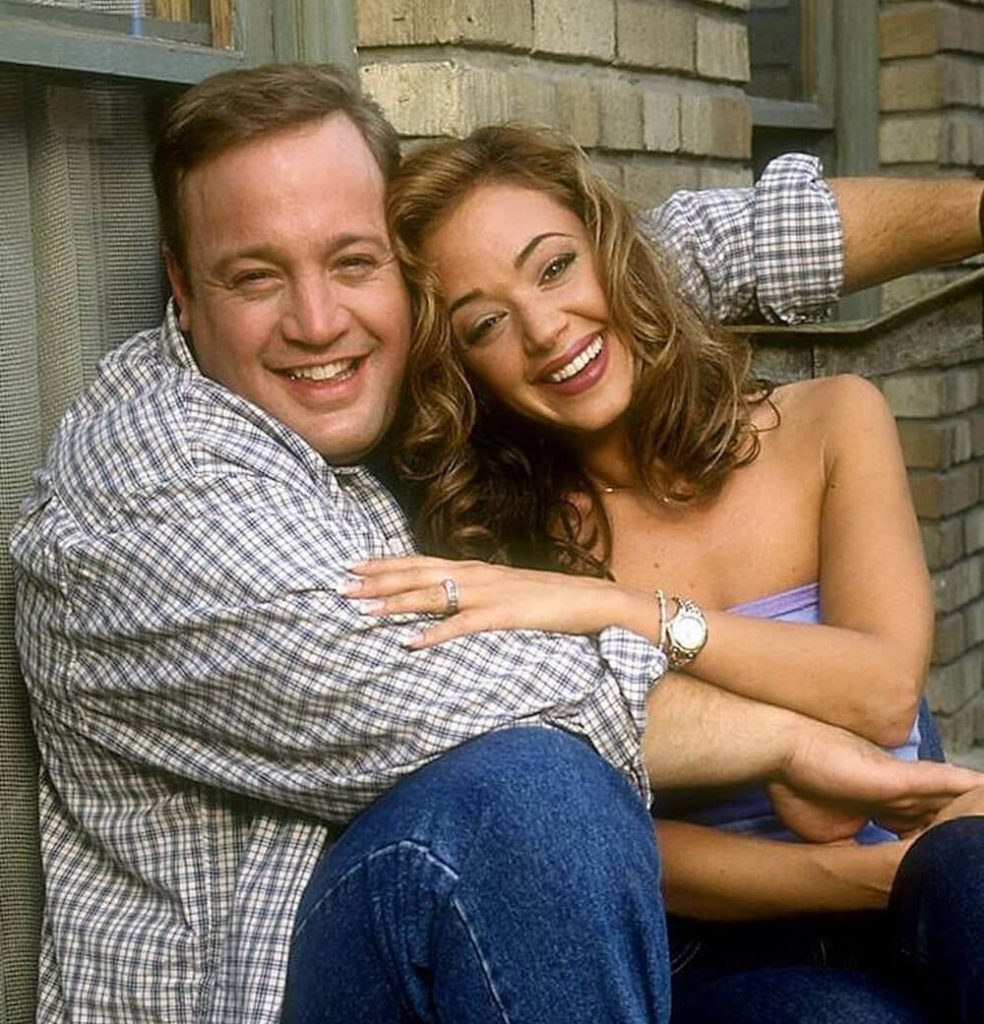 The answer is: absolutely yes. Leah and Kevin have been best friends since the series started, and even though The King of Queens ended in 2007, their bond never fades away.
Kevin posted several pictures with funny captions with Leah on Instagram. He's just a very sweet and nice guy like that (at this point, I'm pretty sure you all agree).
Kevin gave birthday wishes to Leah twice in different years. We're talking about consistency here. In one of the posts, he wrote a caption that goes, "Happy Birthday to my favorite leading lady!!! Thank you for agreeing to do our show 22 years ago! I love the person you are! Thank you for making me laugh like no other…."
The picture captures him putting his arm around her, and Leah leaned closely into him. Anyone who doesn't know that Kevin is a loyal married man might think the two were great couples. Well, some people in the comments don't know that and wish for them to be a long-lasting couple.
Kevin Was Always There for Leah, Even on Her Lowest Point
Leah adored him and said that Kevin was always there during her lowest moment. Her decision to leave Scientology in 2017 had sparked some controversies because not many people were brave enough to do that and even talked about that publicly.
"Kevin reached out to me and said, 'I'm so proud of you; if you need anything, I'm here," she recalled in her interview with People, the same year when she decided to leave Scientology. Even though the church denied Leah's allegations that she was forced to recruit Kevin into Scientology, Kevin's support and presence for his best friend remain.
Leah Remini has been married to Angelo Pagán for nearly twenty years, too, so her relationship with Kevin will never develop into romance. They are happy enough to support each other as best friends and live happy lives with their families.