Kaley Cuoco Tattoo Guide And Meanings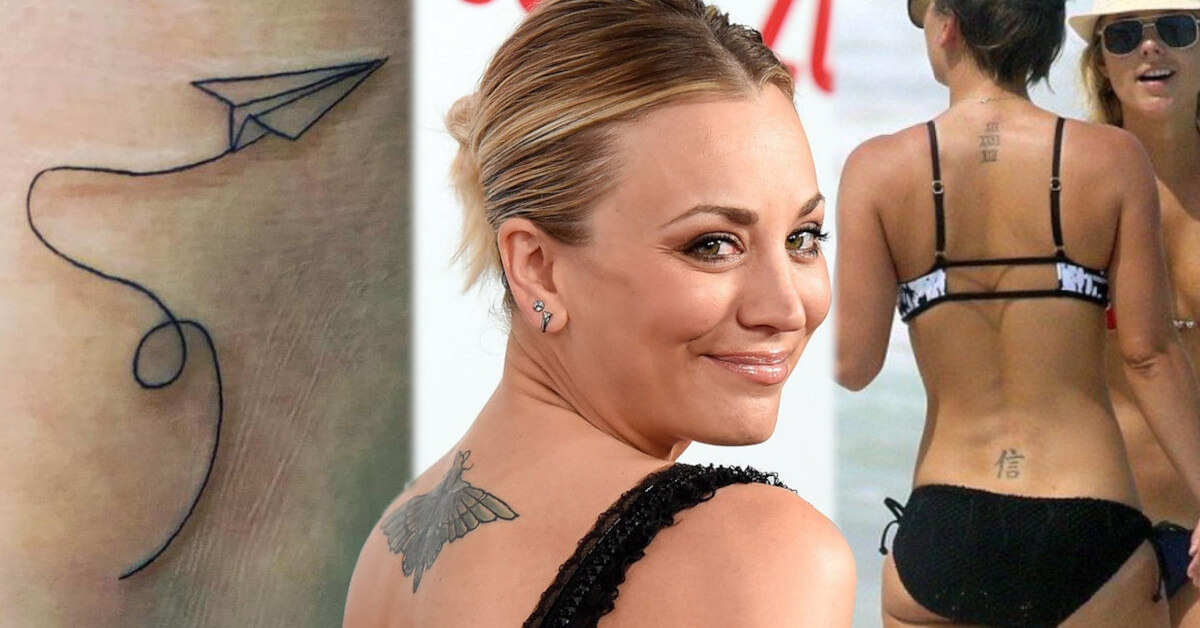 Kaley Cuoco is a well-known American actress and producer who came to the limelight following her role on the ABC sitcom 8 Simple Rules. She grabbed tremendous popularity after landing a role on the CBS sitcom The Big Bang Theory.
Besides this, Kaley Cuoco also has a lot of interesting tattoos located all over her body. Let us take a look at the ones she has and the meanings they hold.
Kaley Cuoco Tattoos
Kaley Cuoco had the date (December 31, 2013) written in the Roman Numerals (XII XXXI XIII) represents the day she got married to ex-husband Ryan Sweeting. After they split, she has covered up her wedding date tattoo with a beautiful large moth design.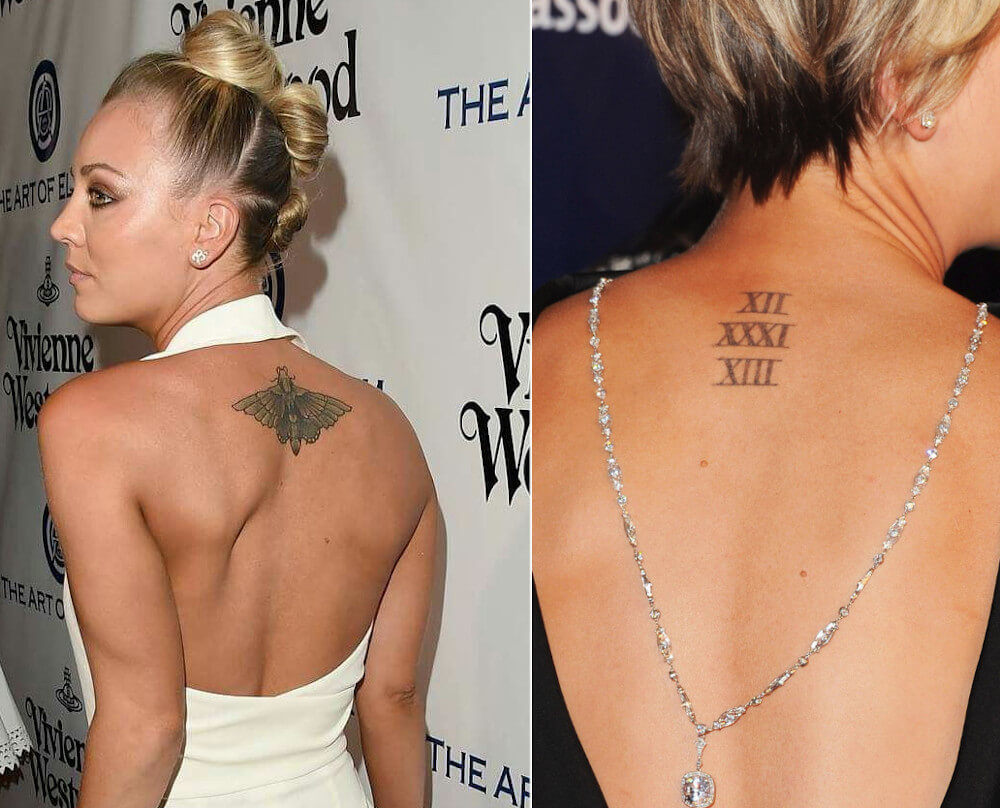 She said she regrets getting a tattoo of her wedding date. "The tattoo was a mistake," she added, "[The Roman numerals] were big, so then I had to cover it up with [moth] wings, which I think turned out OK."
When asked about the significance of the moth cover-up tattoo, "Because it was big enough to cover the numbers," Cuoco says.
Chinese symbol tat
The Chinese symbol on her lower back means faith. On Ellen Show the actress talked about her tattoos: "It's a tramp stamp." "I forgot about it, too. It's been a long time."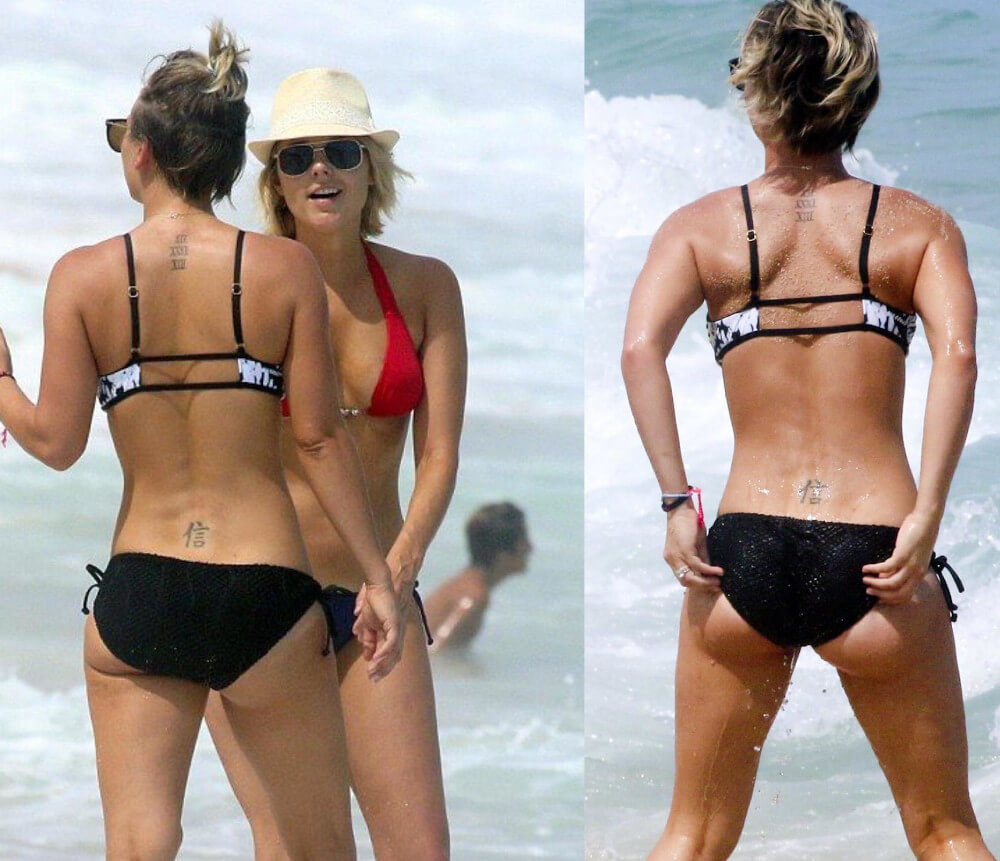 She was only 17 when she got inked. "I was trying to be cool," she explained. "I know, so dumb… but, I forgot I even had it. It's way far back there. It's kinda far back. It hurts my neck now to see back there."
Tattoo on her left side
Kaley has a vague tattoo on her left side. To this day, she hasn't publicly remarked on the work inked on her left rib cage or what it means. Some fans have speculated that it's a grasshopper or perhaps some cursive writing.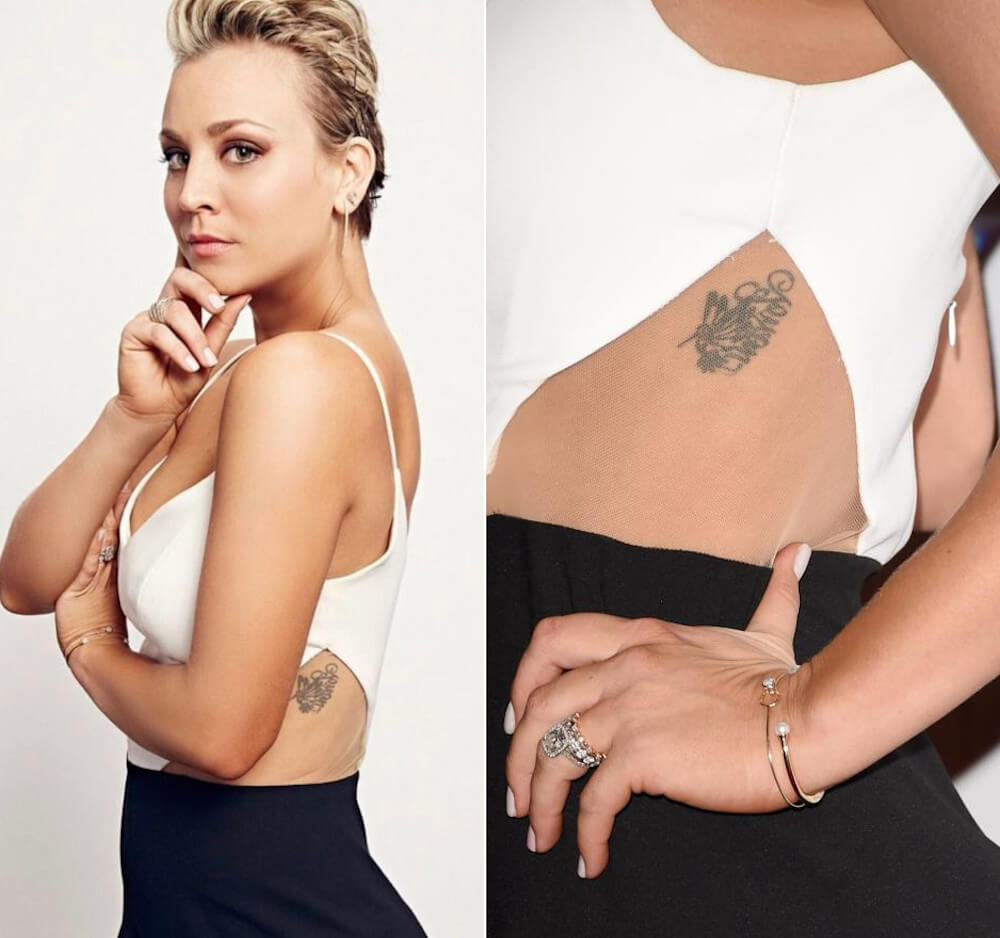 Matching Tattoo
Kaley Cuoco and Zosia Mamet grew incredibly close while filming the HBO Max series The Flight Attendant. To symbolize the work they did together and their friendship, the duo visited a New York parlor to get a line tattoo of a paper plane with a trail, a nod to the drama's title.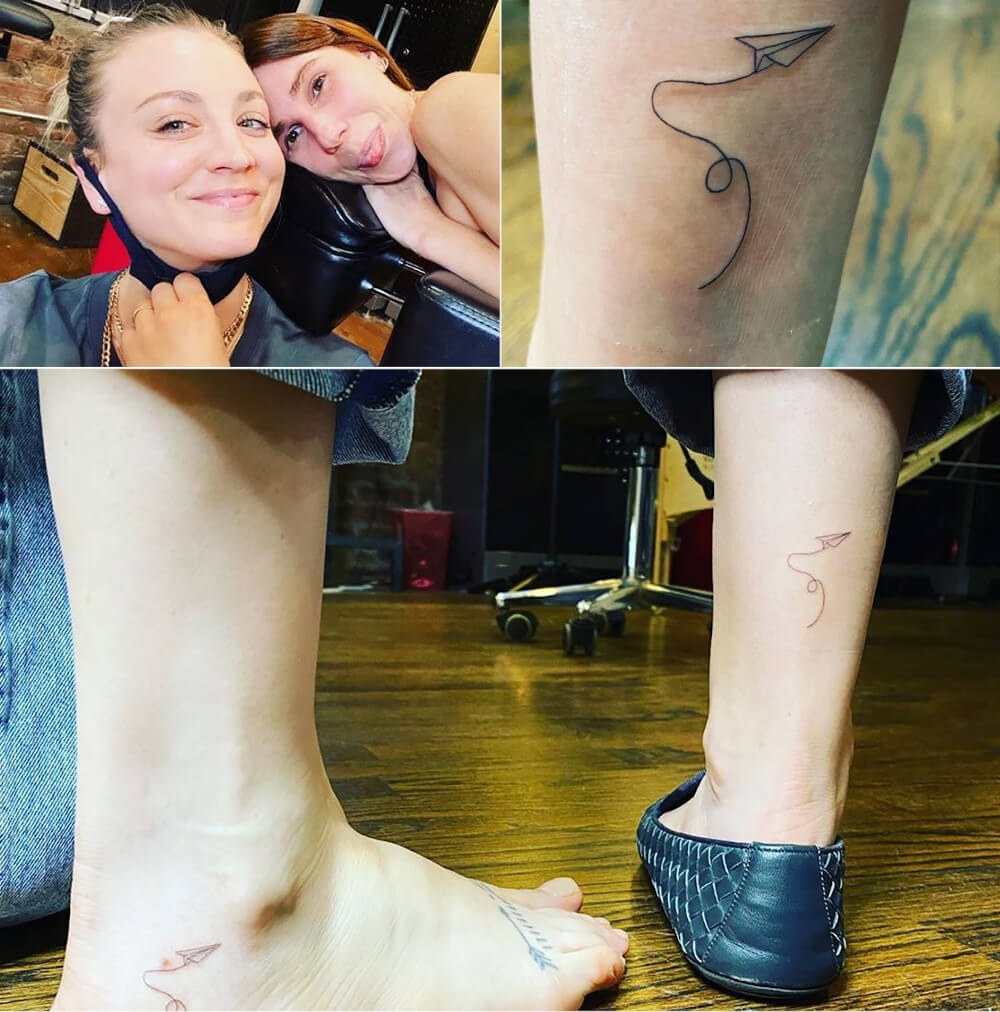 The two stars shared photos on Instagram getting matching tattoos to commemorate their friendship and the show. "A special little tribute to our wonderful little show.."