Kaia Gerber Net Worth: How Has Her Modeling And Acting Career Influenced Her Success?
How much money Kaia Gerber has made - and what fans need to know about it?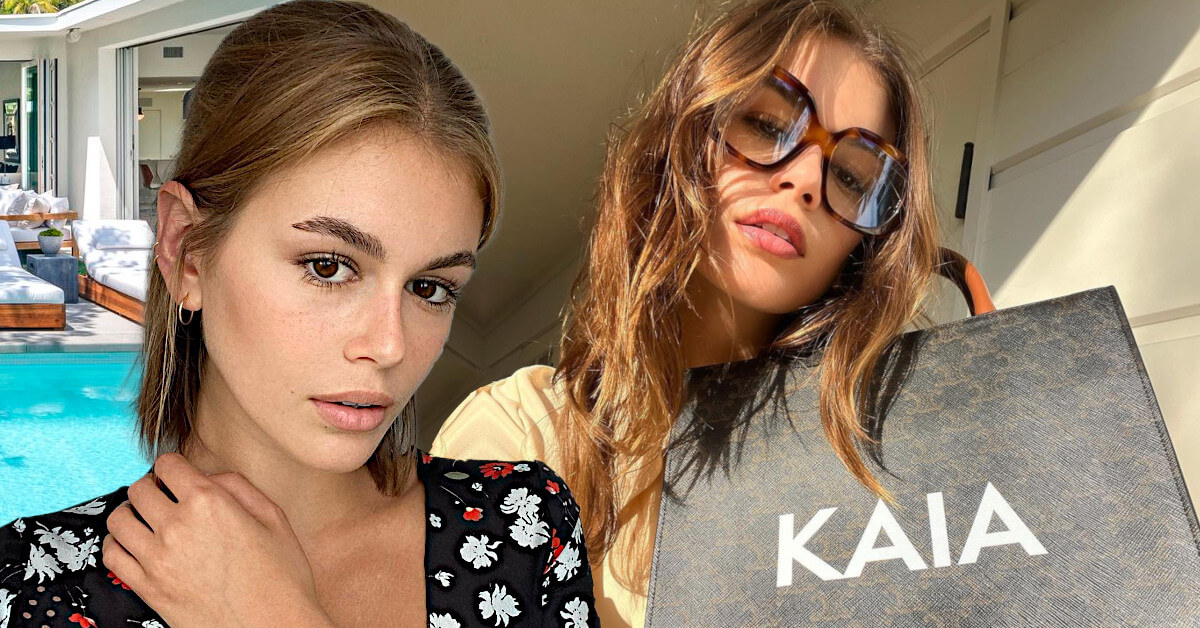 Being the child of the supermodel power couple Cindy Crawford and Rande Gerber, Kaia Gerber got a relatively easy start in her modeling career.
Often dubbed as one of the nepo babies, the young model has slowly but surely followed in her mother and brother's footsteps as a renowned model.
As of 2016, Kaia Gerber also began to venture into acting, making her debut in the TV film Sister Cities. With how successful she is in acting and modeling, it's only a matter of time before she becomes an even bigger supermodel than her mother!
What Is Kaia Gerber's Net Worth?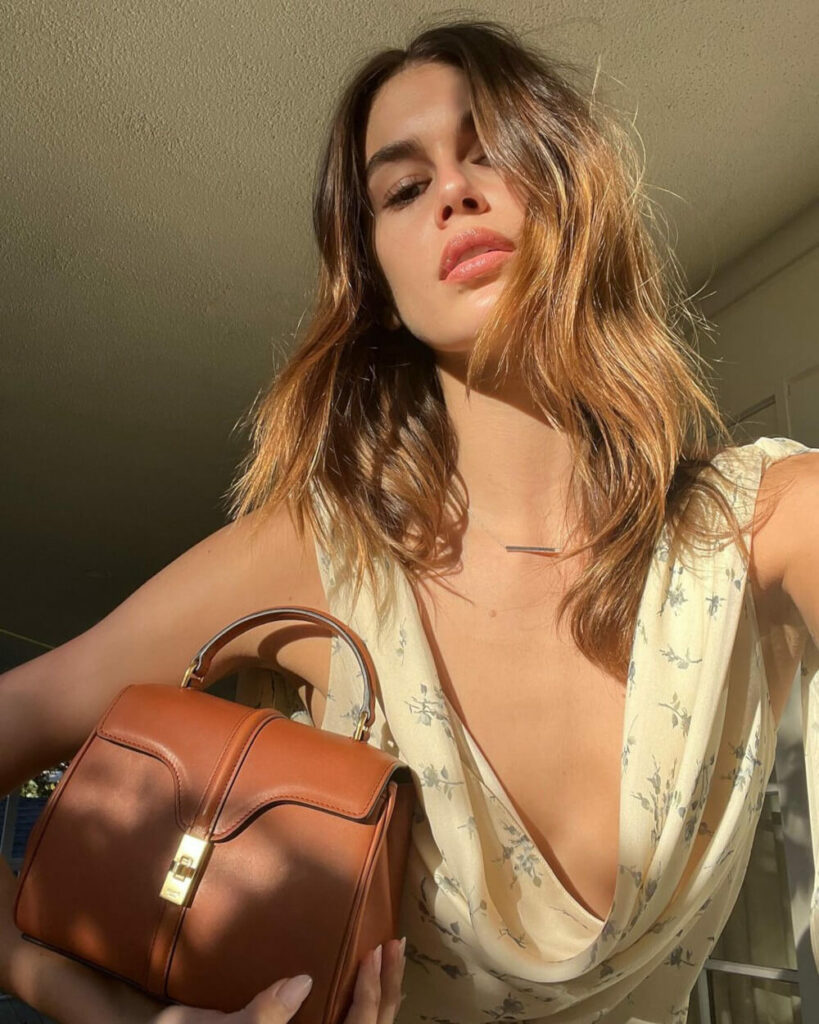 According to Celebrity Net Worth, Kaia Gerber is entitled to a $3 million net worth under her name. This is quite an astonishing amount for the young lady, and Kaia has earned it for his numerous runway walks for big brands like Fendi, Chanel, Marc Jacobs, and more.
Her net worth also comes from her many collaboration collections with several fashion brands, not to mention her ever-growing acting portfolio!
When Did Kaia Gerber Start Her Career?
Shortly before she made her runway debut for Calvin Klein, Kaia Gerber briefly appeared in the TV film Sister Cities, portraying the young version of Carolina.
However, with her runway debut gaining praise from numerous fashion directors, Kaia focused on her modeling career and walked for the 2018 Spring Fashion Week.
Besides as a runway model, Kaia also fronted several fashion campaigns. She has appeared in every Miu Miu eyewear campaign since 2016. Two years later, she led the campaign for Daisy, a fragrance collection by Marc Jacobs.
Kaia returned to acting in 2020, starring in the tenth season of American Horror Story and its spinoff, American Horror Stories. She also scored a cameo role in the 2022 movie Babylon, starring alongside Brad Pitt and Margot Robbie.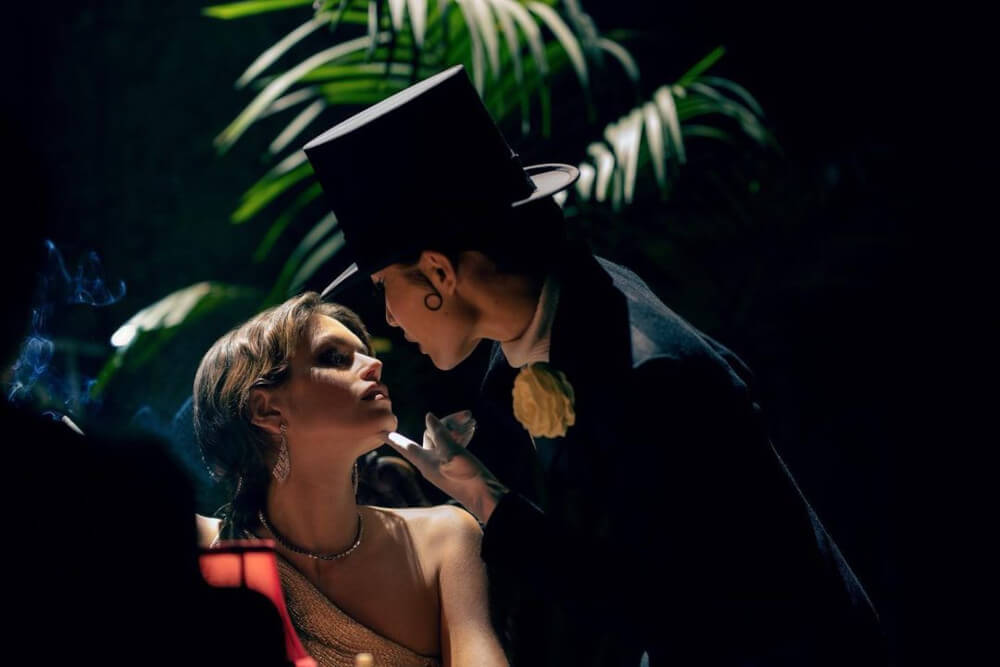 In July 2021, Kaia appeared on her third Vogue cover and again in September of that year. She's set to star in a recurring role in the upcoming miniseries Mrs. American Pie.
How Many Houses Does Kaia Gerber Own?
When you have Cindy Crawford and Rande Gerber as your parents, you must be familiar with all the excellent properties to spend your time in!
Yep, being born and raised in Los Angeles, Kaia spent quite some time in her parents' California estates, including the $45 million Malibu mansion that her parents sold in 2018!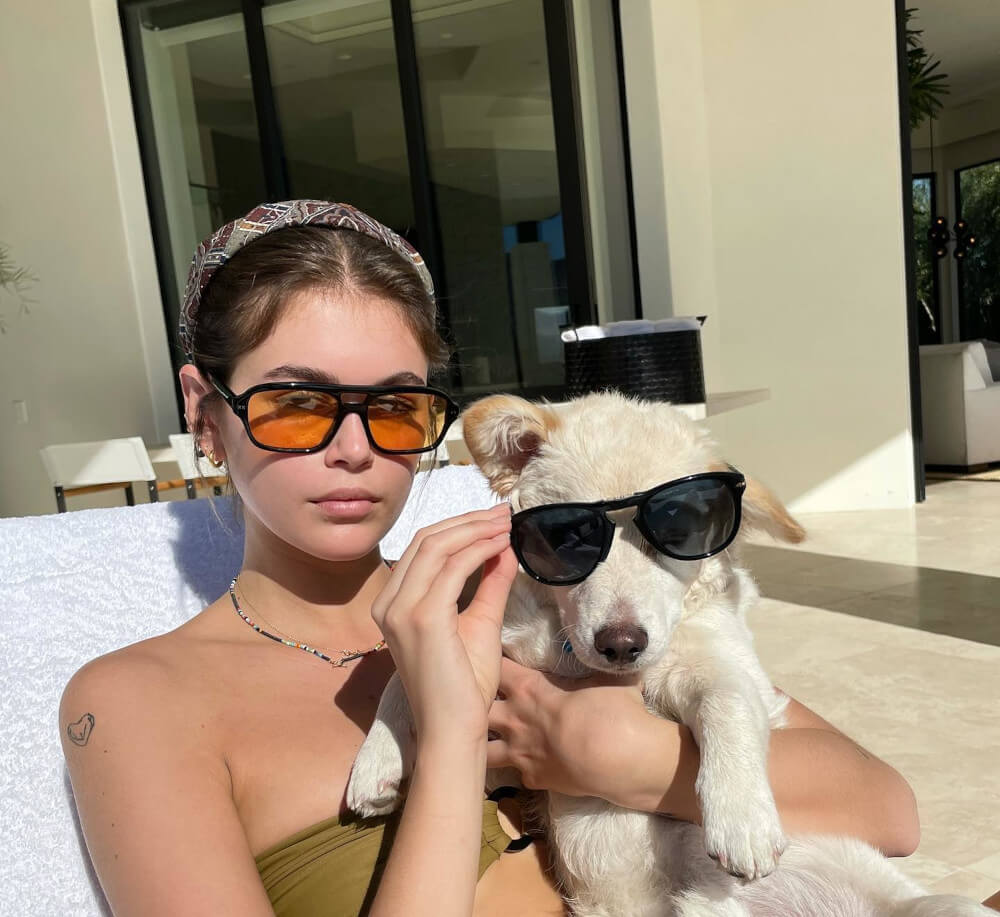 According to Hello! Magazine, Kaia still lives with her parents and brother, Presley Gerber. While the location of the Gerbers' primary residence is unknown, Kaia has shared several peeks inside the luxurious house in several Instagram posts.
Does Kaia Gerber Own Cars?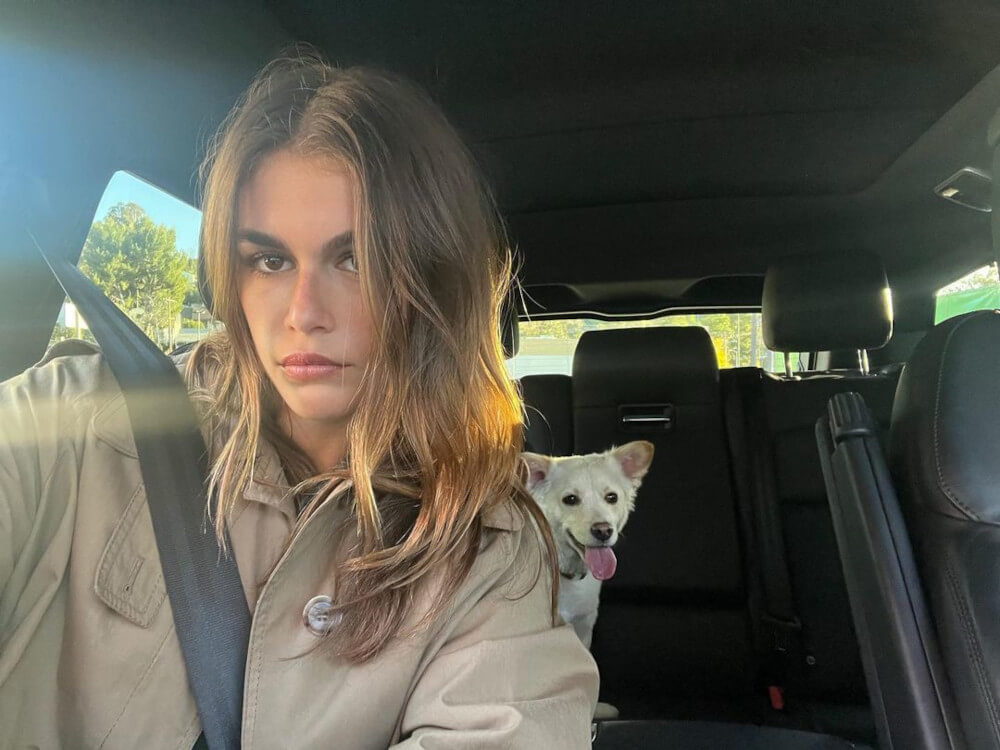 While she still lives with her parents, that doesn't mean Kaia Gerber doesn't splurge occasionally! With a $3 million net worth, Kaia has no problem purchasing expensive cars to fill in her family house's garage.
She reportedly owns a Jaguar I-Pace with a hefty price tag of $80,000. Kaia also spent a jaw-dropping $2 million on a Bugatti Veyron! Besides those two rides, she has been seen driving around in a Range Rover.
How Many Companies Does Kaia Gerber Invest In?
In 2020, Daily Front Row reported that Kaia Gerber and several other high-profile fashion icons, such as Karlie Kloss and Lewis Hamilton, invested in W magazine.
This acquisition is set to transform the magazine to "scale rapidly in the digital space" and increase diversity and equality in "new content initiatives and scouting next generation talent."
Does Kaia Gerber Own A Business?
Shortly after making her runway debut, Kaia Gerber immediately jumped into fashion design, as she was appointed to collaborate and design a new Marc Jacobs bag. The young model, creating a bag filled with glittery patches, claimed the 1970s fashion style inspired her.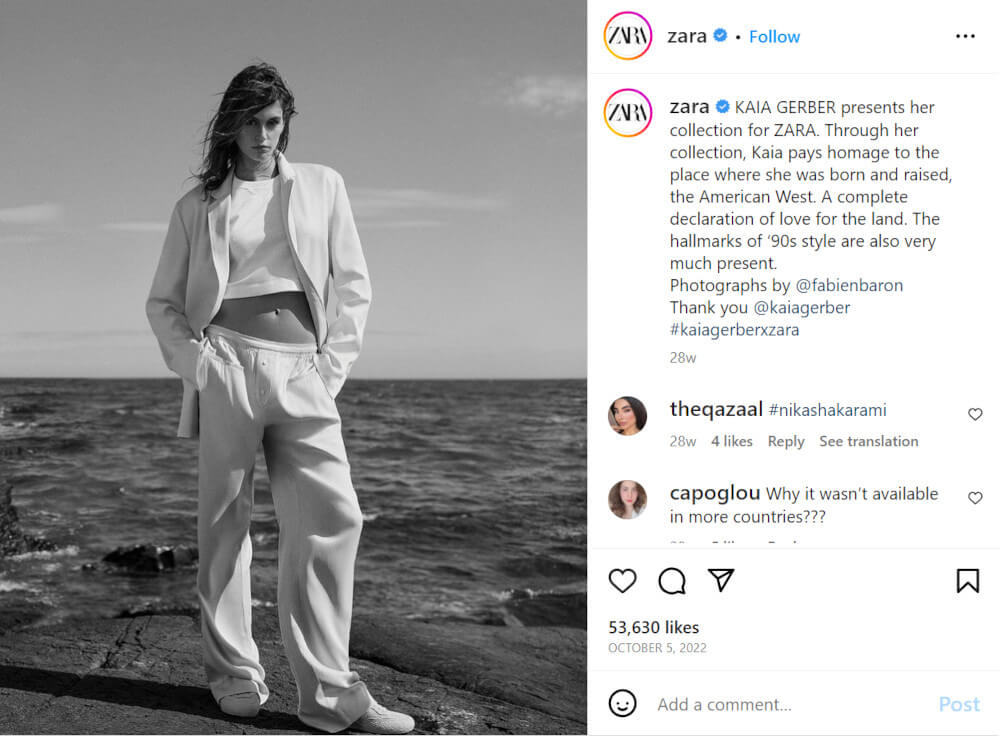 A year later, the youngest Gerber made yet another collaboration, this time with the legendary Karl Lagerfeld. The collection varied from hoodies, jackets, hats, and sunglasses to shoes! Kaia also released her collaboration line with ZARA in 2022.
This time, her main inspiration was her hometown, the American West, and the 1990s style.
How Much Does Kaia Gerber Earn?
It's unclear how much Kaia Gerber earns annually, but cover girls generally make between $1 to $2 million annually. With Kaia also frequents the runway and various fashion collaboration lines, she can earn more than $2 million annually!
Not to mention, in 2017, she was appointed as Omega ambassador alongside her brother, Presley. Kaia has also been the makeup ambassador for YSL Beauté since 2018.
Fortunately, being young and wealthy doesn't make Kaia forget about those in need. In 2020, she read a children's book to support a charitable initiative led by Jennifer Garner and Amy Adams, Save with Stories.
She also partnered with Bleusalt in 2021 to design a hoodie, in which all proceeds will be donated to "creating a home for youth who have aged out of the foster care system."
Currently, the model is helping to raise funds for Trans Lifeline through her Instagram account.